We use affiliate links. If you buy something through the links on this page, we may earn a commission at no cost to you. Learn more.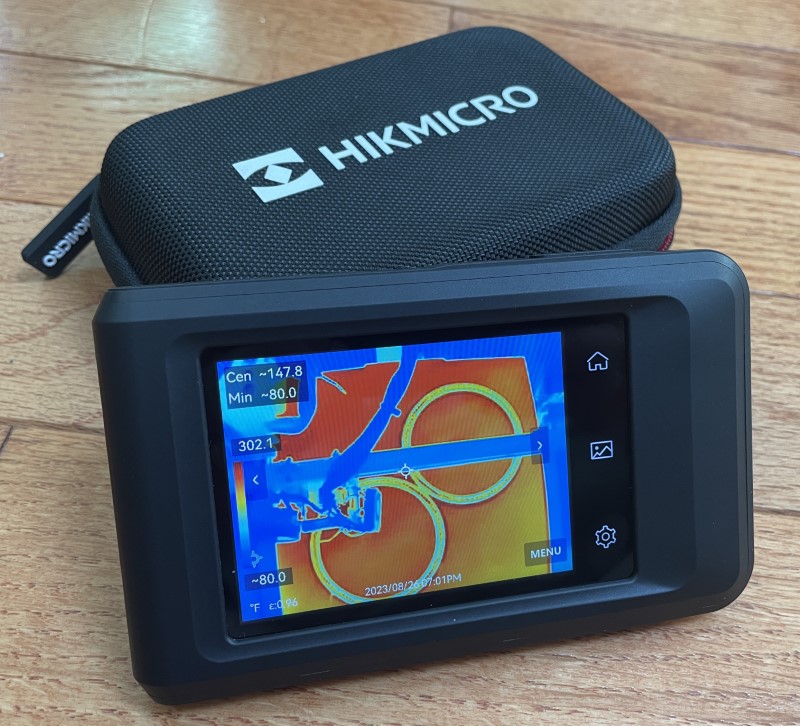 REVIEW – I've been interested in getting a thermal camera for a while, largely prompted by my curiosity and novelty. Had I known how useful having a capable tool like HIKMICRO Pocket 2 could be, I would have wanted one a long time ago. Please join me for a look!
What is it?
The HIKMICRO Pocket 2 is a self-contained, battery-operated, touchscreen display thermal imaging camera used to display an object's heat characteristics.
What's in the box?
HIKMICRO Pocket 2 Thermal Camera
Carrying case
USB power supply
USB-A to USB-C cable
User manual
Thank you card
Troubleshooting card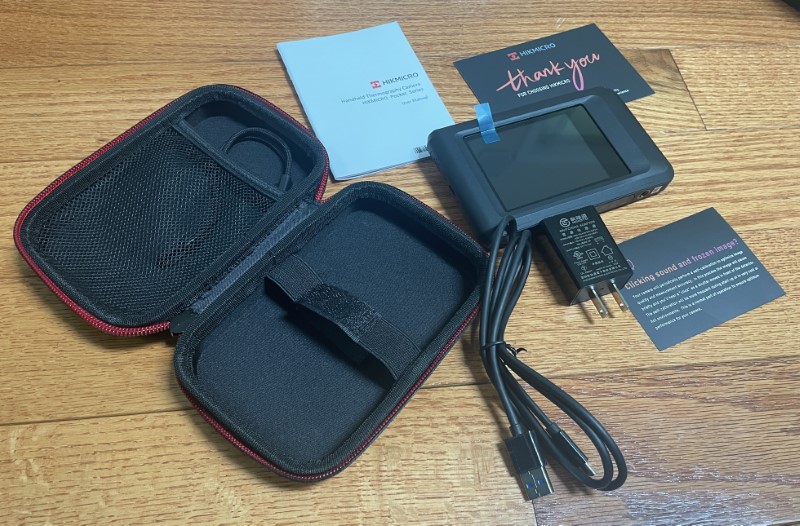 Hardware specs
Model: HIKMICRO Pocket 2
IR Resolution: 256 × 192 (49, 152 pixels)
NETD: < 40 mK (@ 25 °C, F#=1.0)
Image Frequency: 25 Hz
Detector Pitch 12 μm
Spectral Range 5 to 14 μm
Focal Length: 5 mm
F-number 1
Field of View (FOV): 50° × 37.2°
Spatial Resolution (IFOV): 43 mrad
Focus Distance: 0.3 m (0.98 ft)
Focus Mode: Focus Free
Storage Media: Built-in 16 GB flash memory
Image Storage Capacity: 60,000 Images
Annotations: Text note: max. 200 characters
Video Storage Capacity: 54 hours
Video File Format: MP4 video
Visual Camera: 3264 × 2448 (8 MP)
Screen Brightness: Manual
Color Palettes: White Hot, Black Hot, Rainbow, Ironbow, Red Hot, Fusion, Rain, Blue Red
Image Modes: Thermal/Visual/Fusion/PIP/Blending
Display: 640 × 480 Resolution, 3.5″ LCD Touch Screen with auto-rotation
Digital Zoom: 0x to 4.0x continuous
Wi-Fi: 11 b/g/n (2.4 GHz and 5 GHz)
Bluetooth: Bluetooth 4.2
USB Interface USB Type-C
LED Light Yes
Battery Type: Rechargeable Li-ion battery
Battery Operating Time: 4 hours
Battery Charging Time: 2.5 hours fully charged
Weight 218 g (0.481 lb)
Drop Test Height 2 m (6.56 ft.)
Dimension: 5 × 85.2 × 23.6 mm (5.45 × 3.35 × 0.93 in)
Working Temperature Range: -10°C to 50°C (-4°F to 122°F)
Storage Temperature Range: -20°C to 60°C (-4°F to 140°F)
Protection level: IP54
Relative Humidity: < 95% non-condensing
Tripod Mounting: UNC ¼"-20
Object Temperature Range: -20°C to 400°C ( -4°F to 752°F )
Accuracy: Max (±2°C/3.6°F, ±2%), for the ambient temp. 15°C to 35°C (59°F to 95°F) and object temp. above 0°C (32°F)
Measurement Tools: Center Spot, Hot Spot, Cold Spot
Level and Span Mode: Auto/Manual/1-Tap Touch-screen
Design and features
The HIKMICRO Pocket 2 Thermal Camera arrived in this stylish box.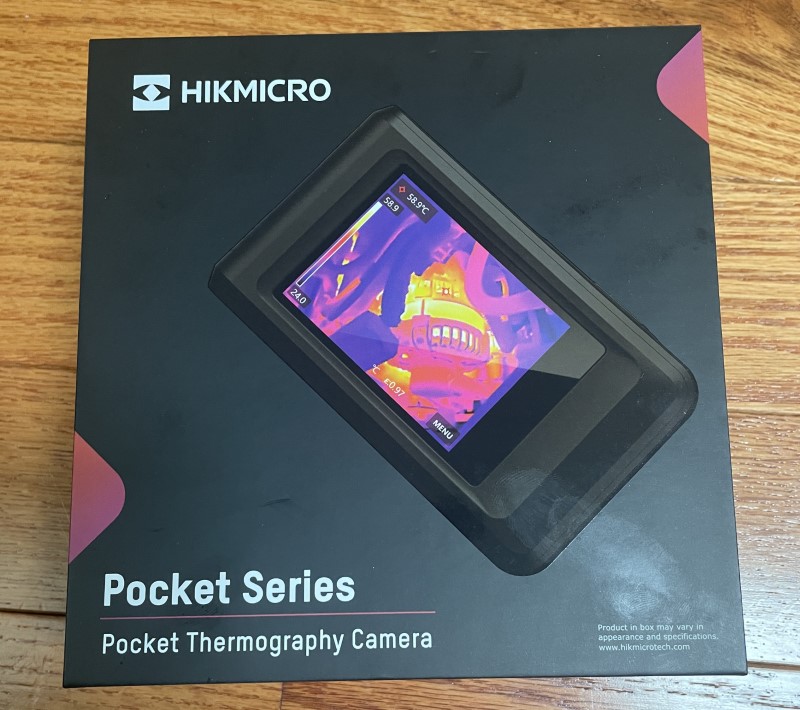 A semi-rigid case is included. I like it very much.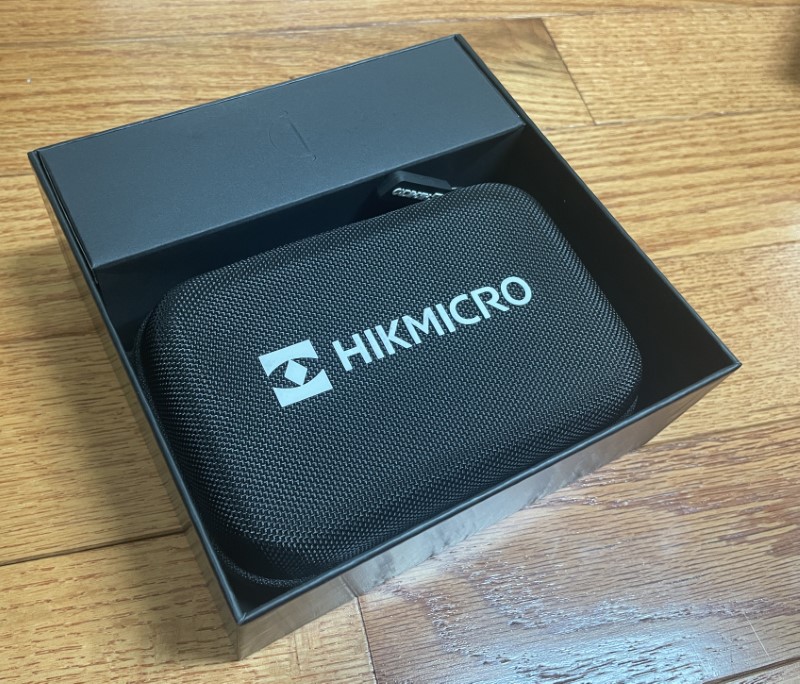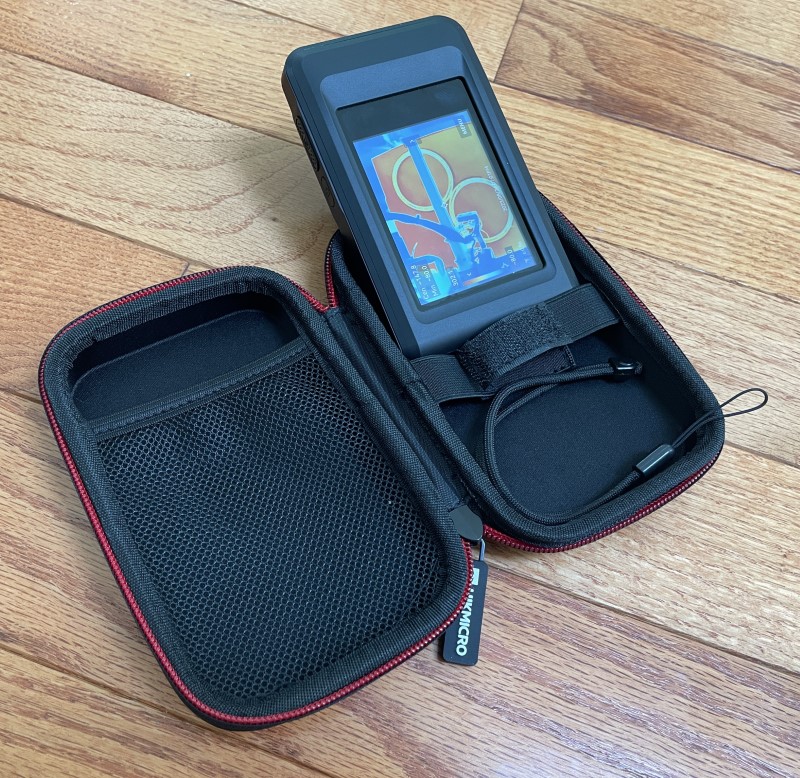 HIKMICRO includes a 2 Amp USB-A power supply and USB-C cable. Charging takes about 2 and a half hours and should power the camera for about four. An LED illuminates red when in process and green when the batteries have been satiated.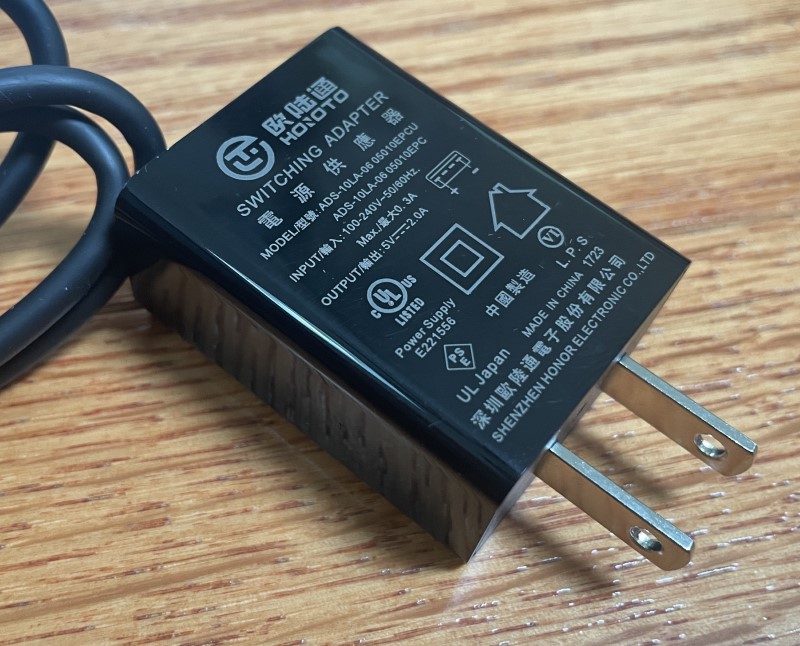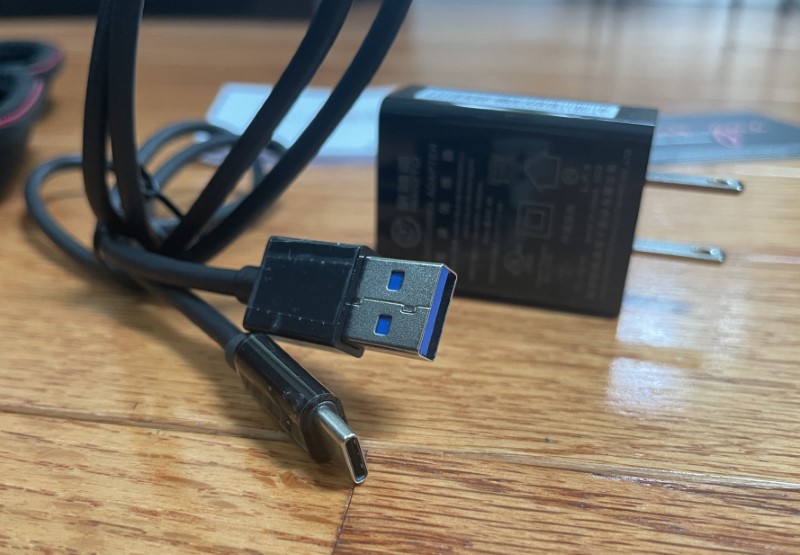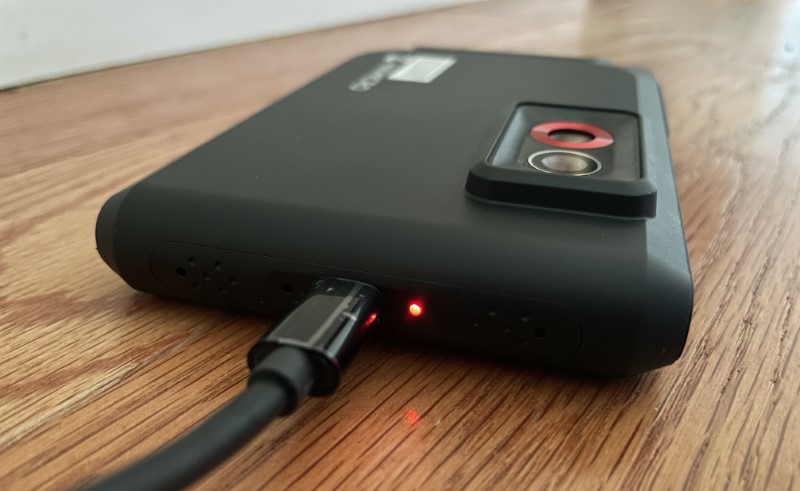 The HIKMICRO Pocket 2 Thermal Camera's body feels solid with a slight matte texture.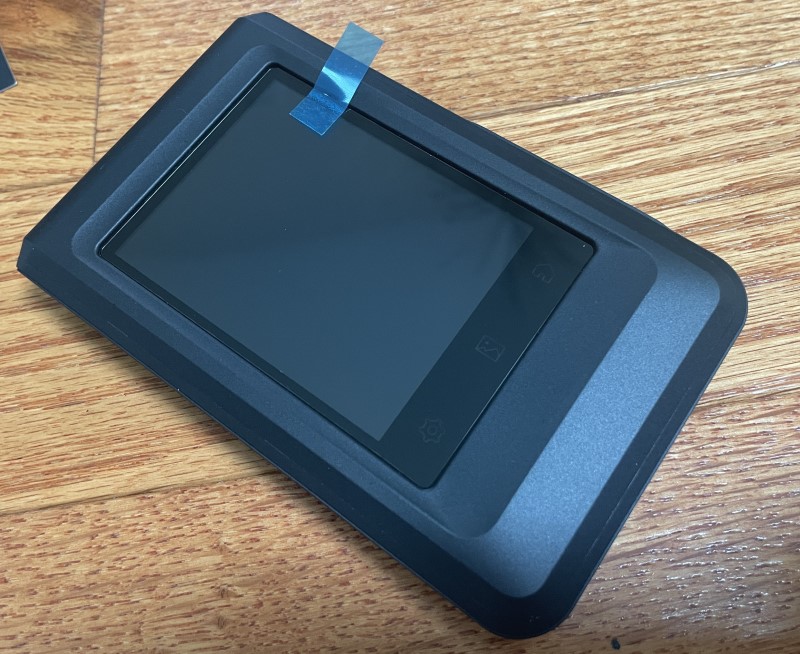 Atop are power and capture buttons, the latter for taking snapshots and starting and stopping video.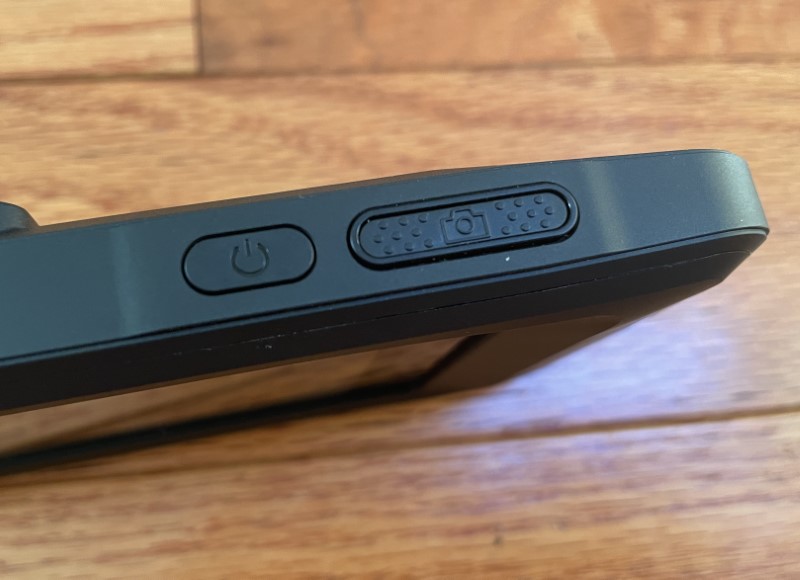 The bottom has a 1/4-20 tripod mounting nut.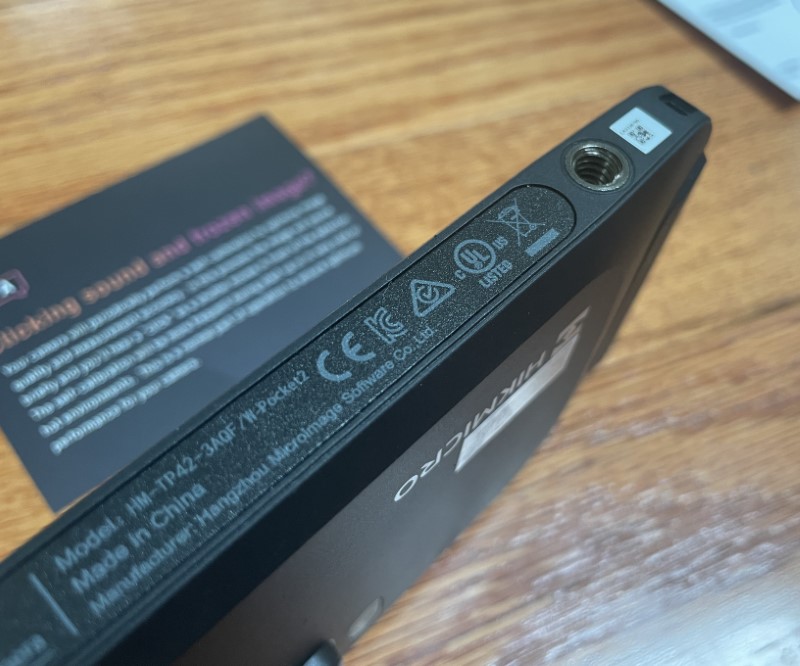 The bottom corner is equipped with a lanyard attachment.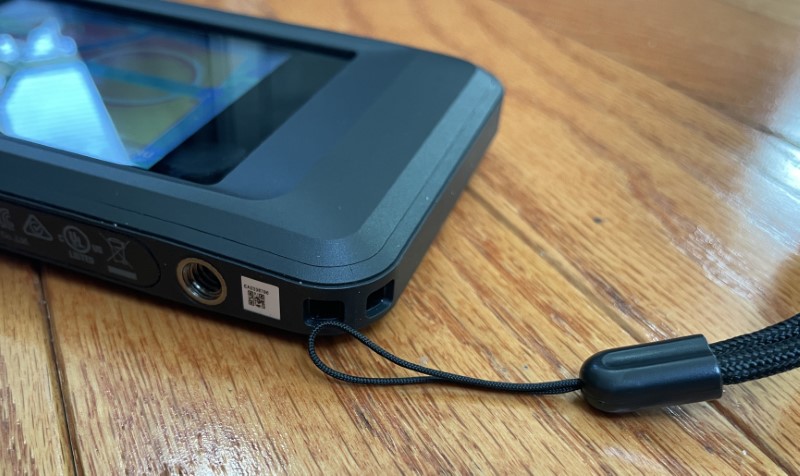 The left side contains the USB-C charging socket, speaker, and microphone.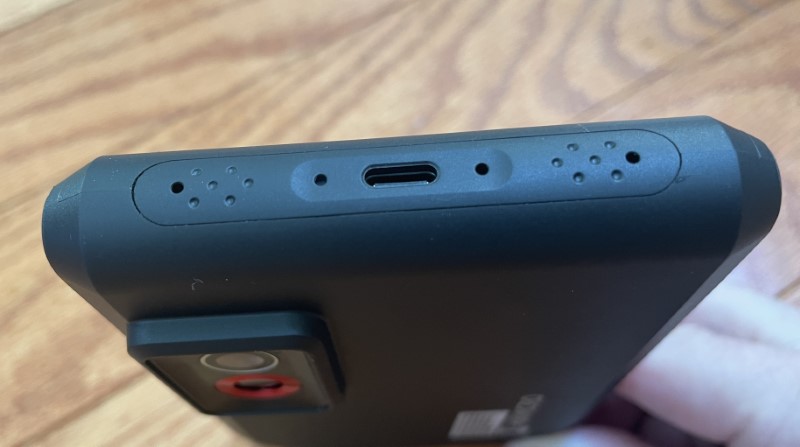 On the front, an LED light flanks the thermal and optical lenses.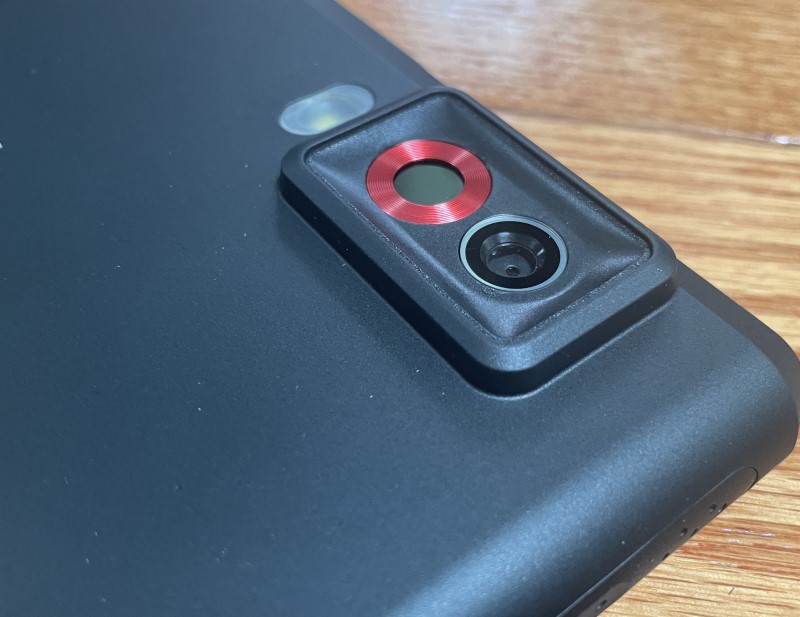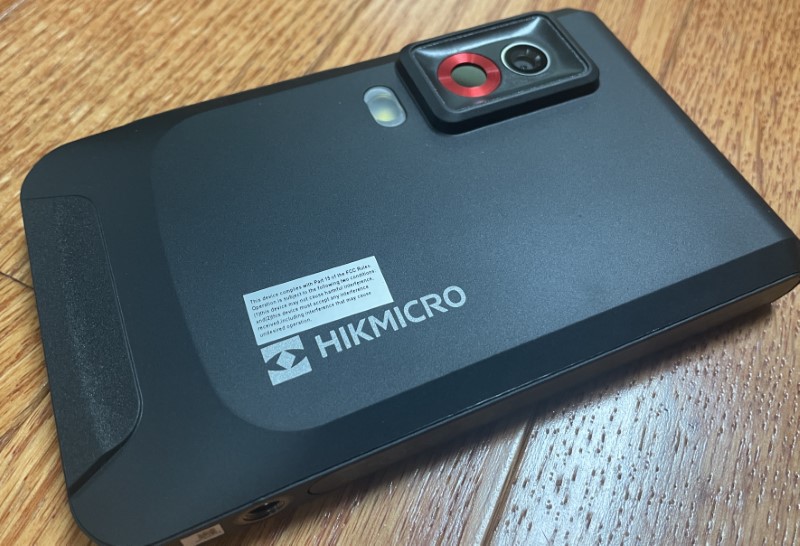 The touchscreen side has backlit Home, Image, and Setup buttons to the right.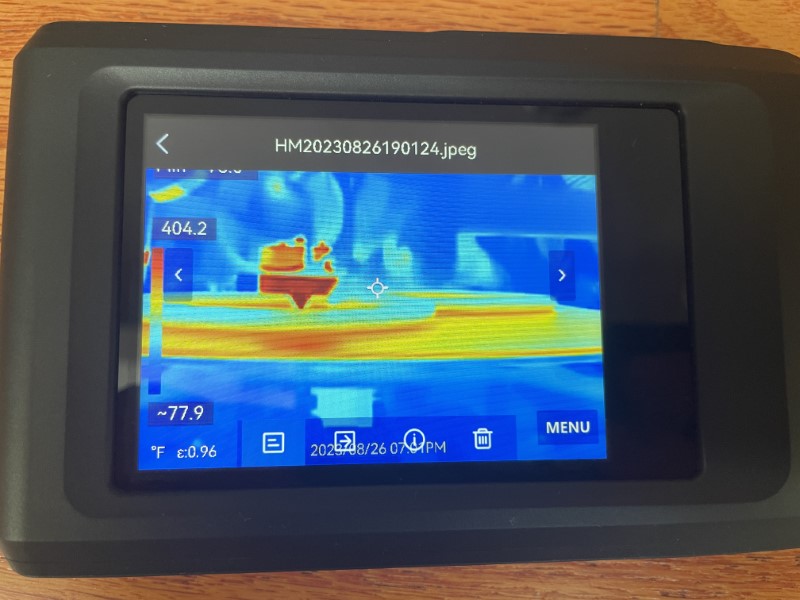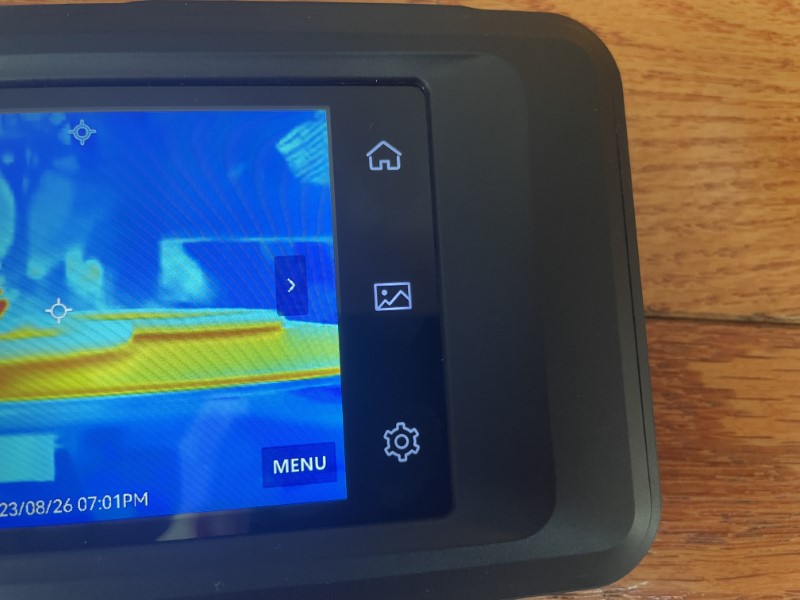 Powering up the HIKMICRO Pocket 2 Thermal Camera takes about 15 seconds for the camera to display thermal data. I was immediately struck by the colors (it's hypnotic!). Scanning around the room showed me objects that were emitting more heat than I would have imagined. Transformers, speakers, and even my TV's Roku were considerably warmer than their surroundings. I found it surprising how many devices were leaching heat as wasted energy :-(.
A temperature scale is shown on the left. The top left has the temperature in the center of the screen parked by crosshairs and the maximum temp.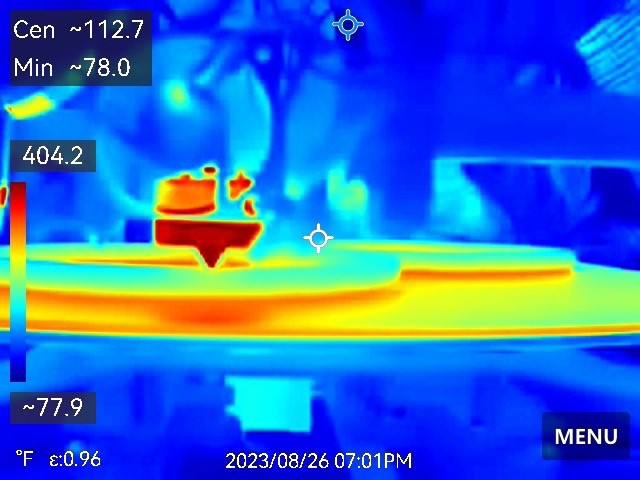 Tapping the image button opens a chronological menu of images and videos.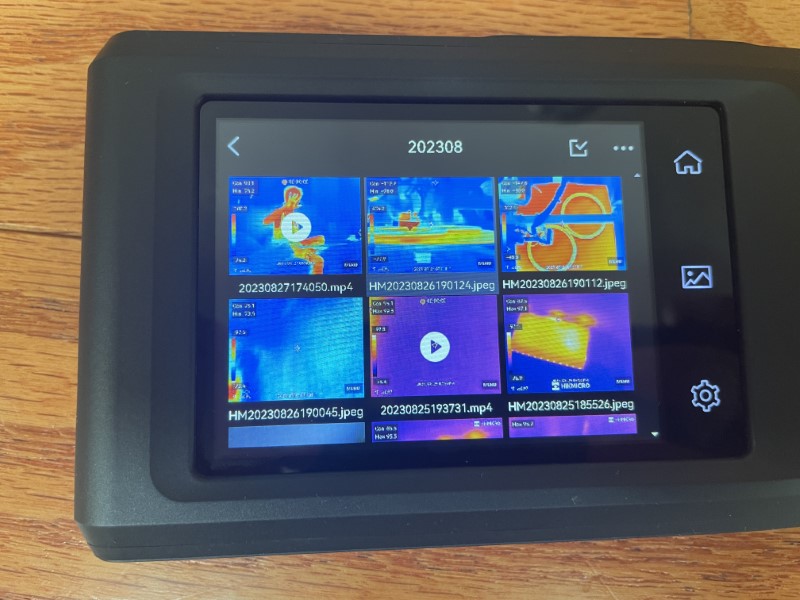 Here's a video sample of my daughter's dog.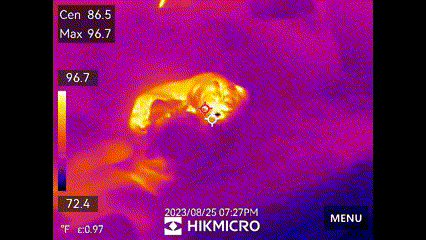 Tapping with one of the images displayed opens another menu. From left to right is "Text Note" for adding remarks, "Move," "Info," and "Trash."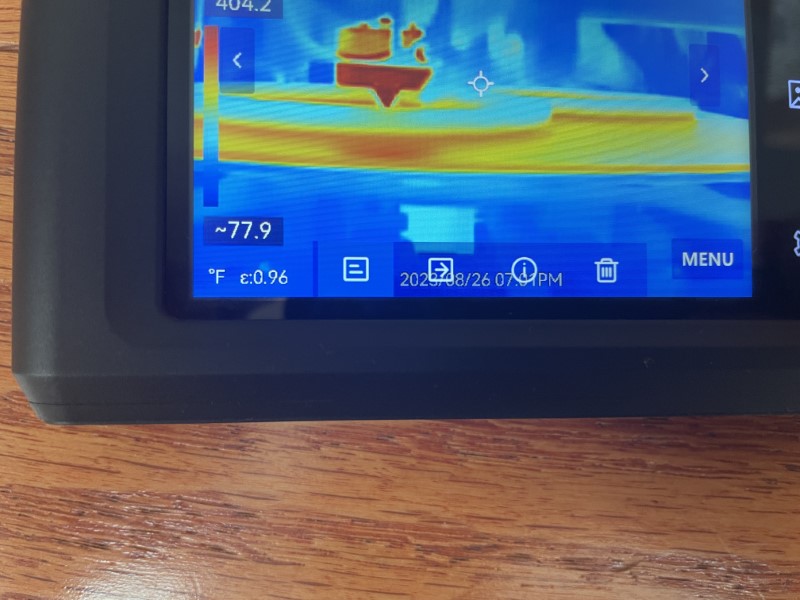 The gear icon opens the Pocket 2's local settings for "Measurements", "Connections," "Display," "Capture," and "Device."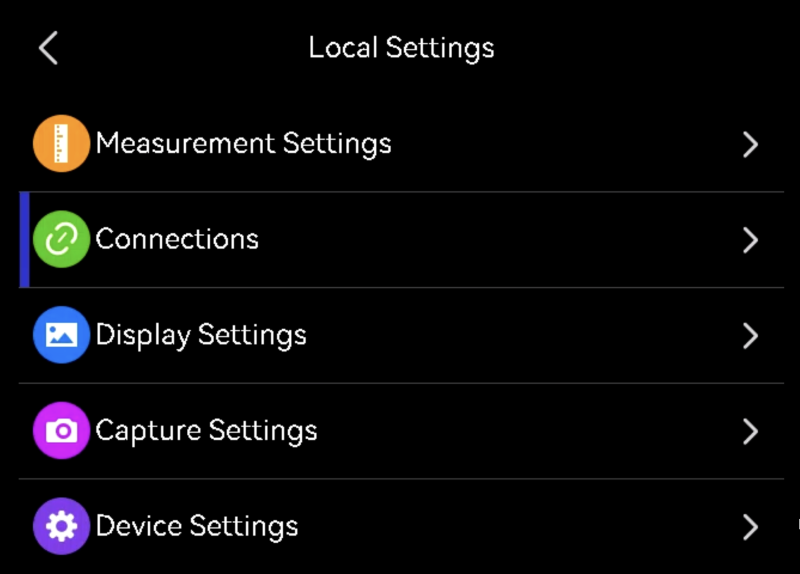 Measurement Settings configures the camera detection parameters for "Range," "Emissivity," "Reflected Temperature," "Distance," "Humidity," and "Alarm." The Alarm uses temperature data to sound an alert when the temperature reaches a specified value. I had fun with this watching for water boiling.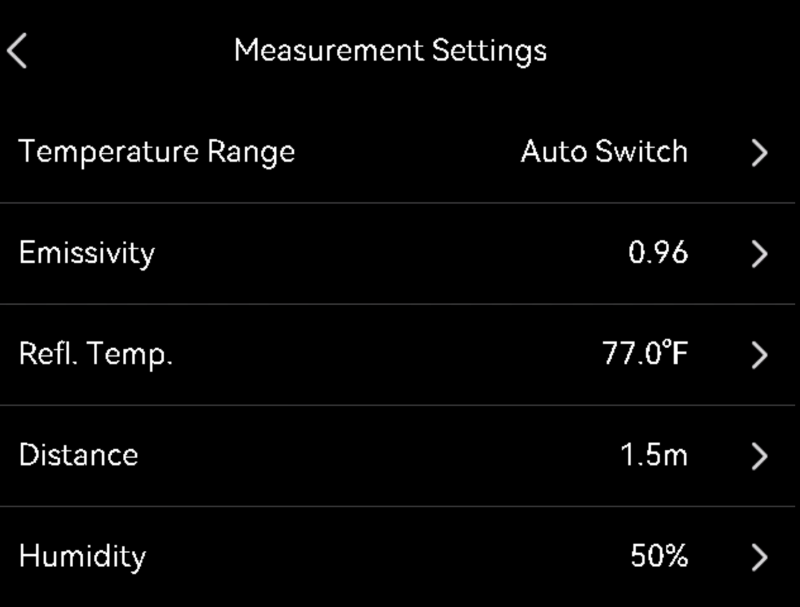 "Connections" settings allow the Pocket 2 to access Wi-Fi, create a hotspot, Bluetooth (for earphone audio), and USB cast screen.   Using the app (more on that later), I was able to easily mirror the screen on my phone.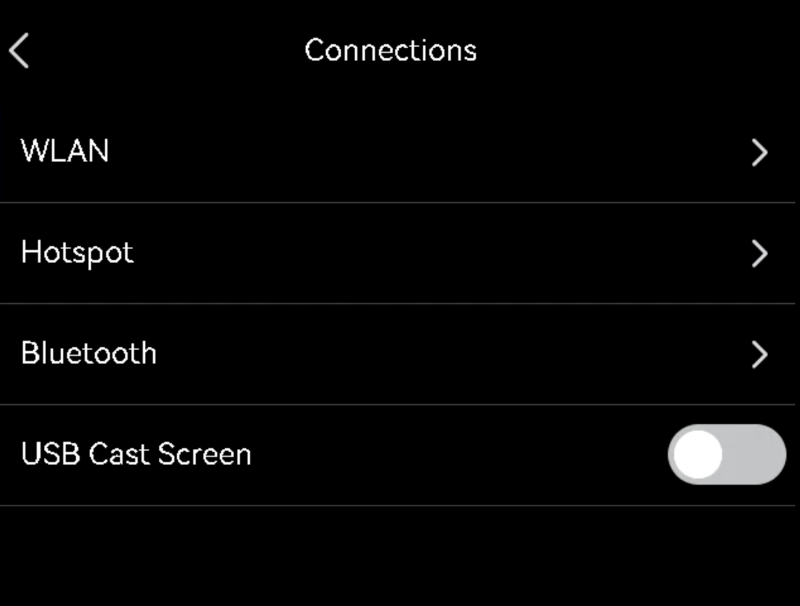 "Display settings" configures the on-screen elements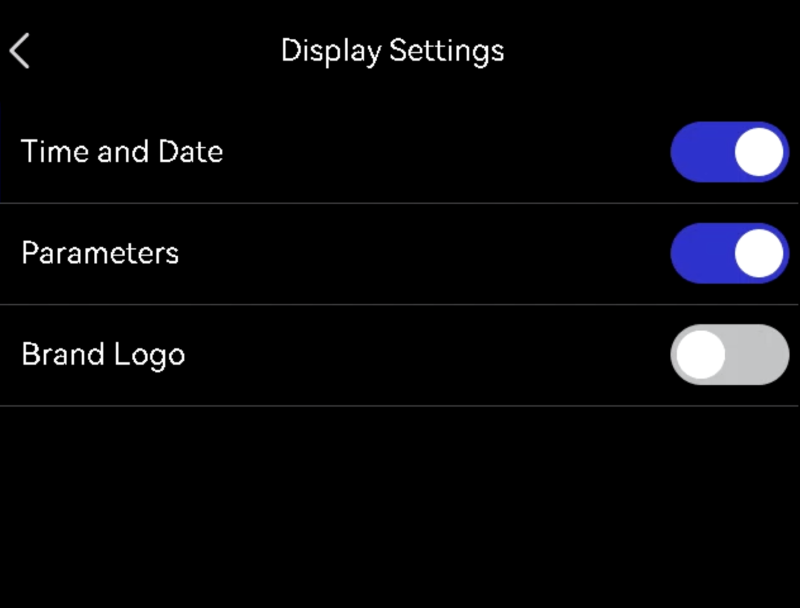 The "Capture Settings" menu contains adaptations for "Capture Mode" (single image, scheduled capture, or continuous capture)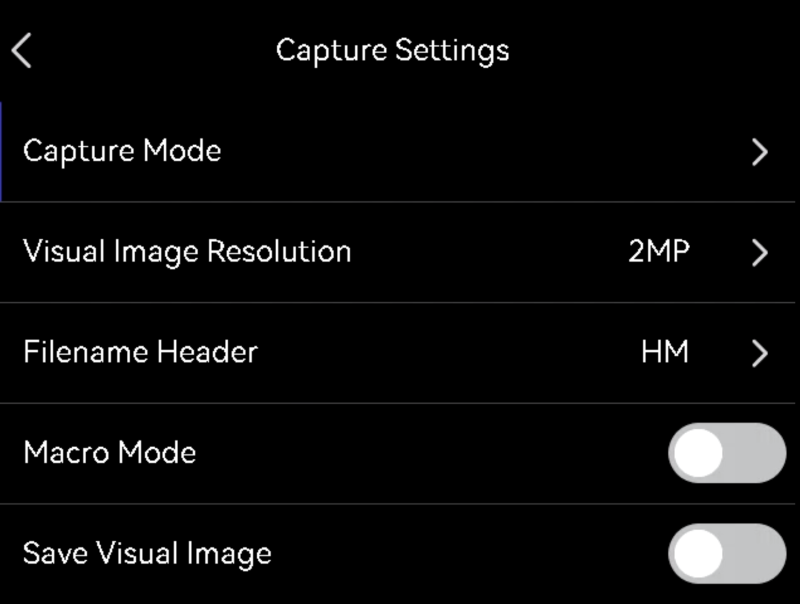 "Visual Image Resolution" is used when using the Pocket 2 as a dandy conventional camera at two, five, and eight megapixels.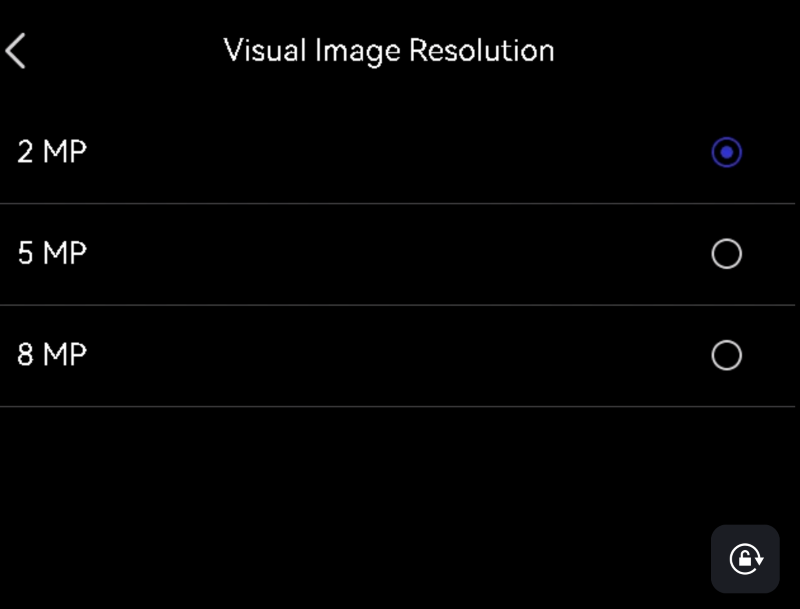 The "Filename Header" allows for customization of titles for saved files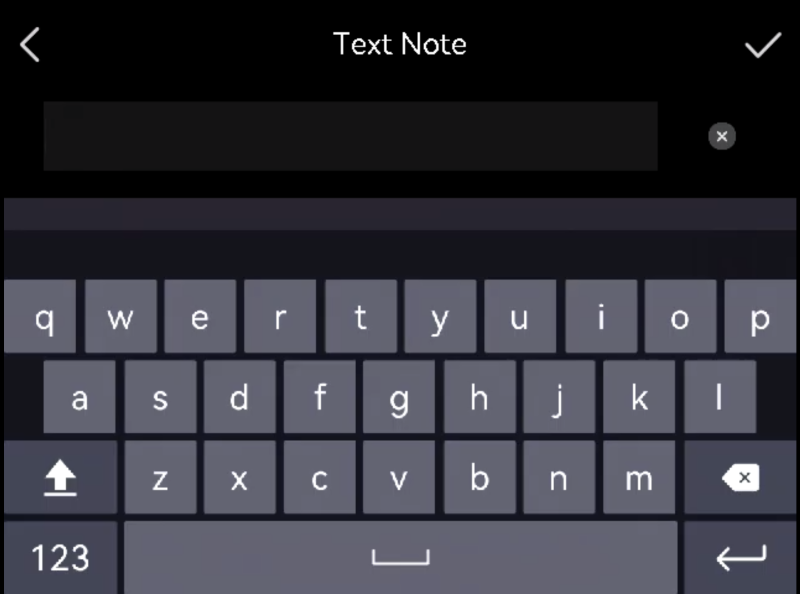 There is a switch for "Macro Mode" which requires an optional lens for close-up imaging. Another switch toggles "Save Visual Image" for capturing a separate photo from both the thermal and conventional lenses. I found this is valuable for helping me understand what I'm looking at. There's one more switch, "Edit Before Saving" prompts for the addition of a text note before saving images.
The HIKMICRO Pocket 2 Thermal Camera's screen displays the time, temperature units, and emissivity at the bottom.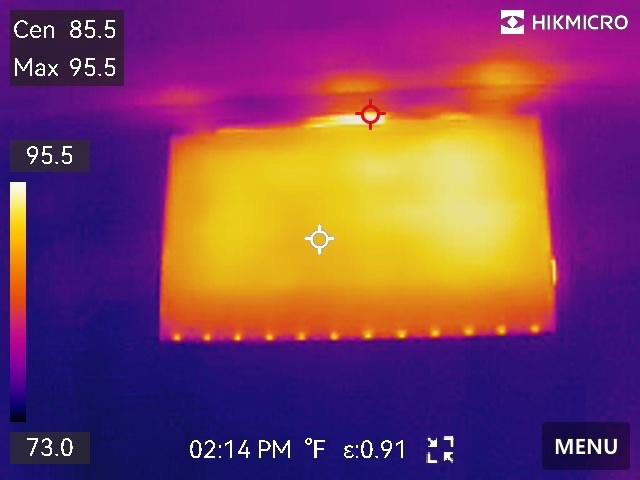 In the lower right corner of the screen rests the "Menu" button to access measurement cursors, Image Mode, Palettes, and Level and Span.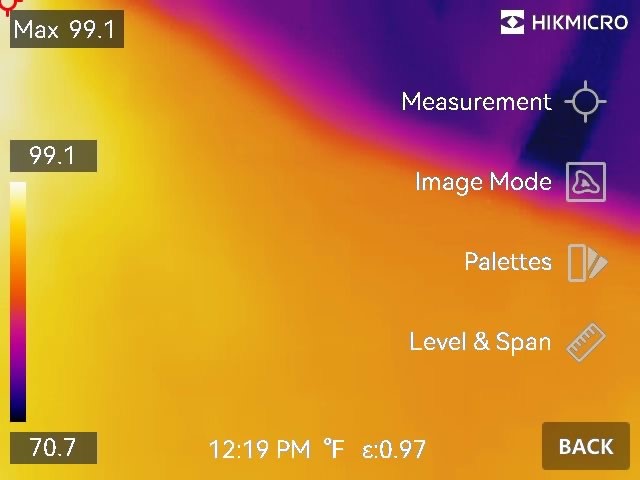 "Measurement" turns on and off cursors used to indicate the hottest, coldest, and temperature at the center of the screen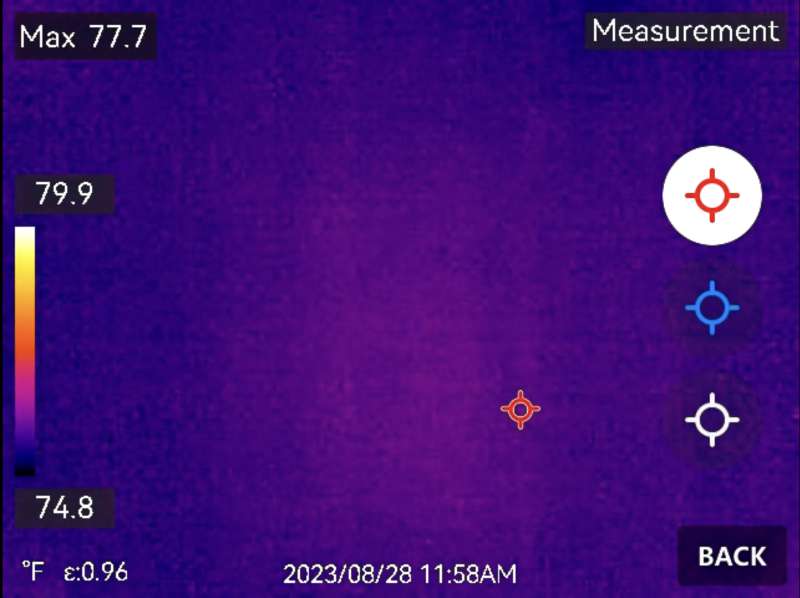 "Image Mode" selections include "Thermal," "Fusion" (a hybrid image combining data from both lenses), "PIP" (picture in picture), and "Visual" (normal spectrum camera). Here's a PIP image of my cat.
(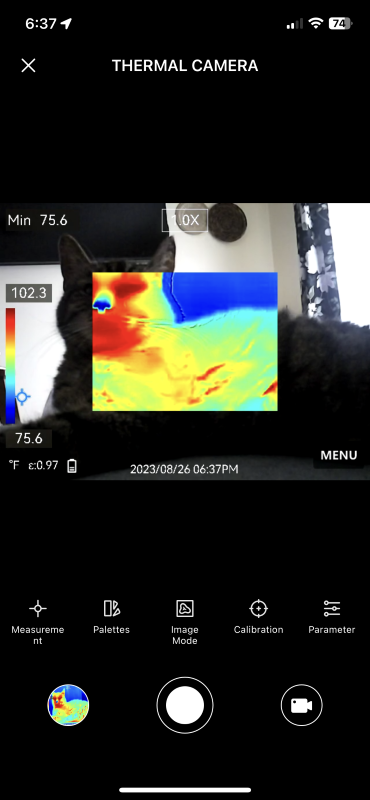 "Palettes" customizes the thermal image screen to one of eight color modes. Available are "Black Hot…"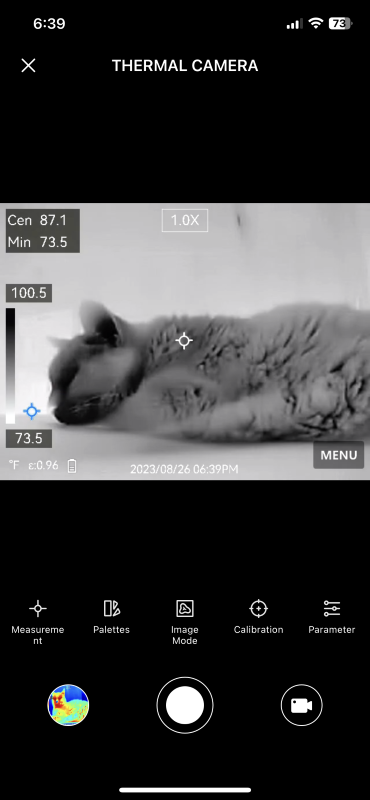 "White Hot…"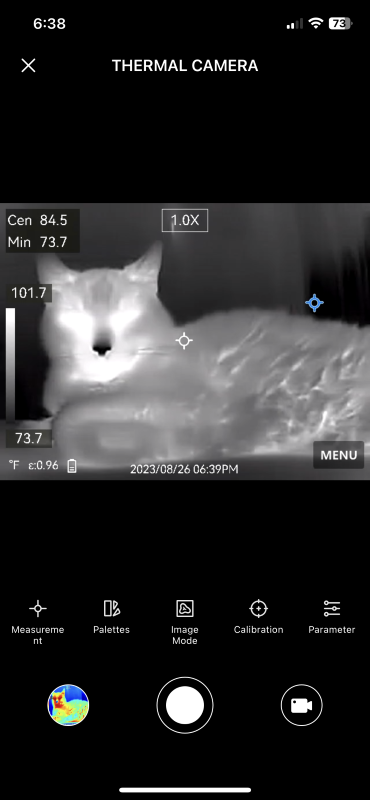 "Ironbow…"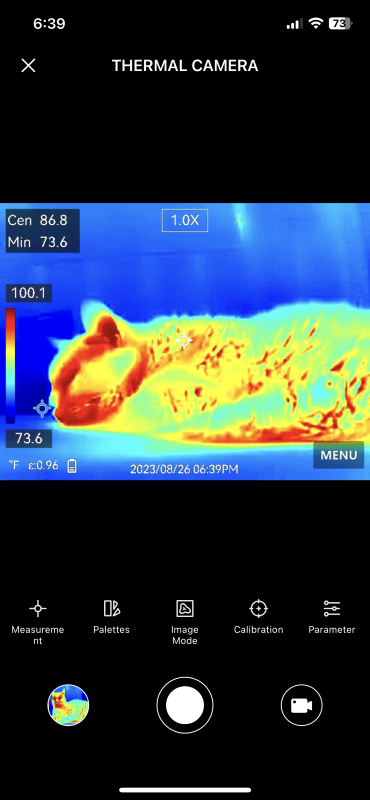 "Rainbow…"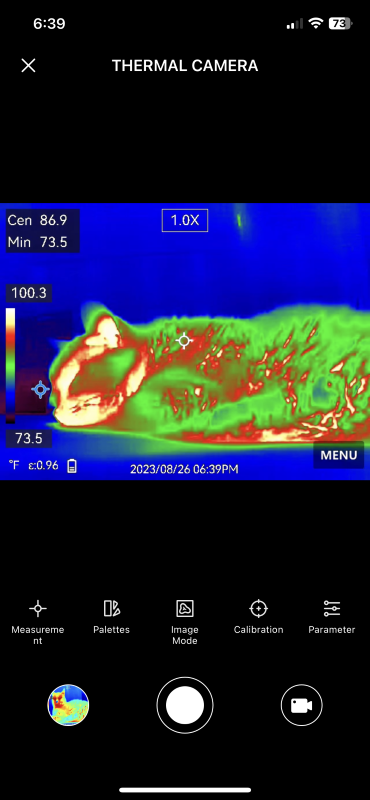 "Rain…"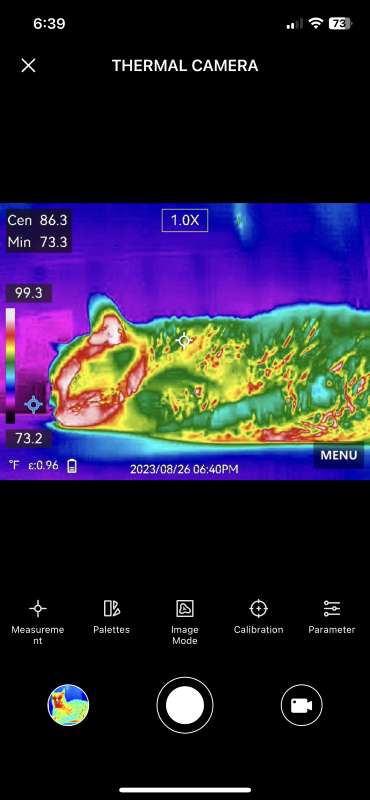 "Fusion…"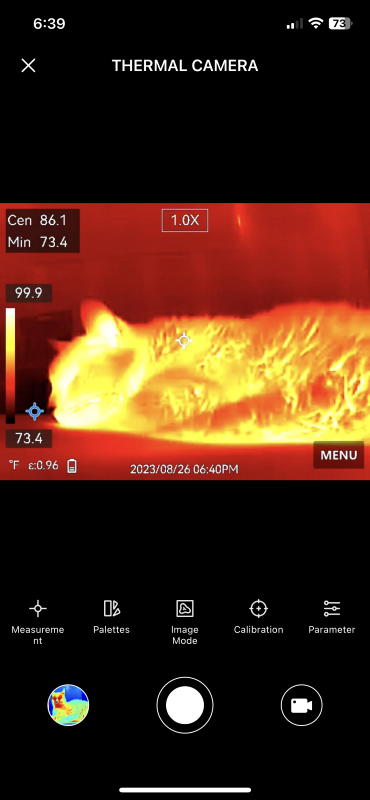 "Red Hot…"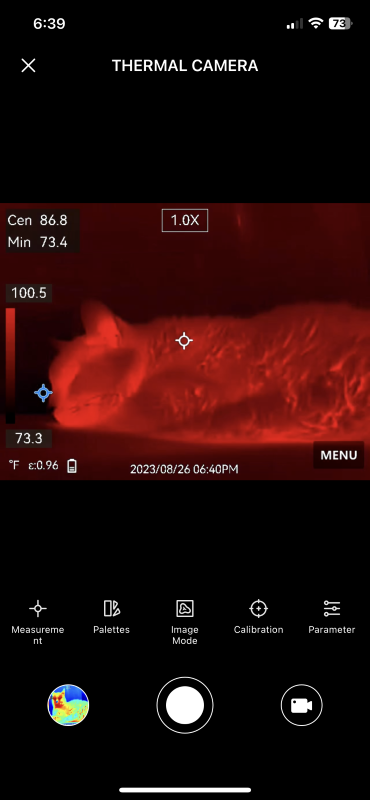 And "Blue Red…"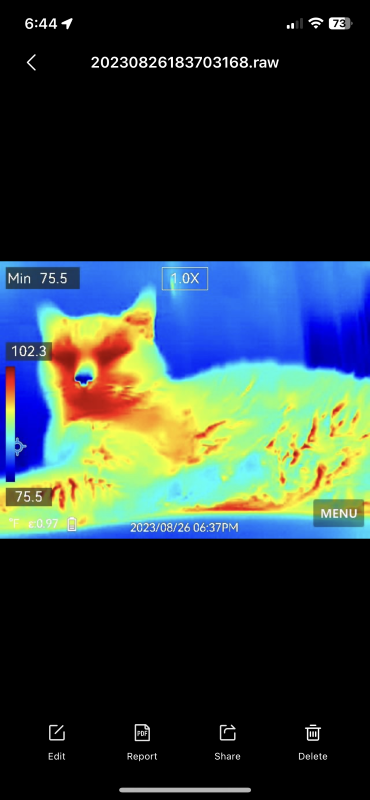 My neighbor asked me to have a look at his truck's exhaust. Here are a few images just after he pulled into my garage.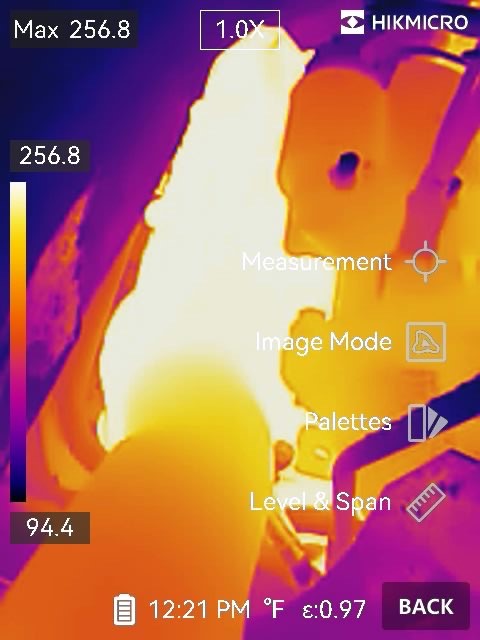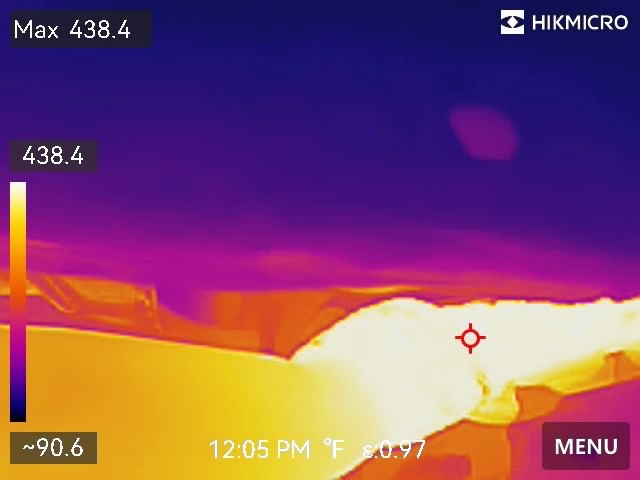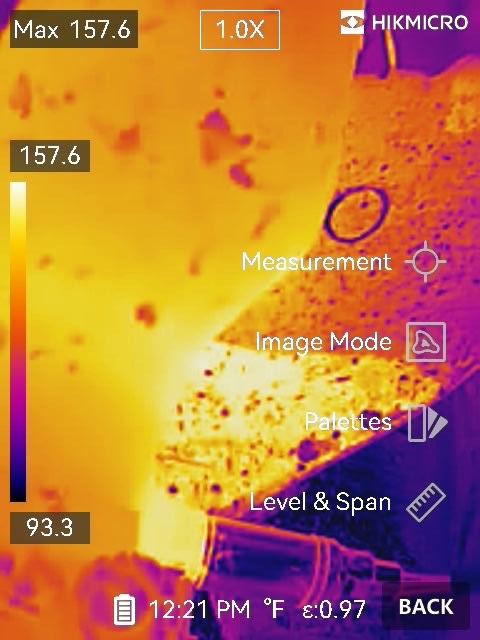 HIKMICROviewer app connects a smartphone to the Pocket 2 and has some unexpectedly good features. Adding a camera is easy.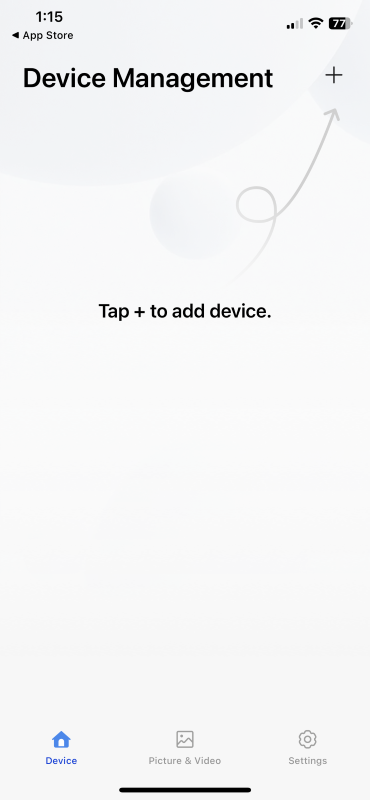 After connecting, "Live View," "On-device Files," "Device Upgrade," and "Device Info" appear under the camera. At the bottom of the screen, "Device," "Picture and Video," and "Settings" are available. The "Home" button returns to the device screen "pictures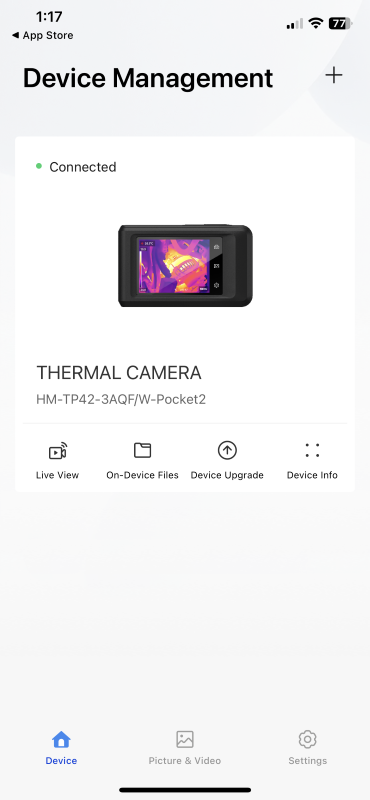 "Picture and Video" is the place to find the camera's captured content.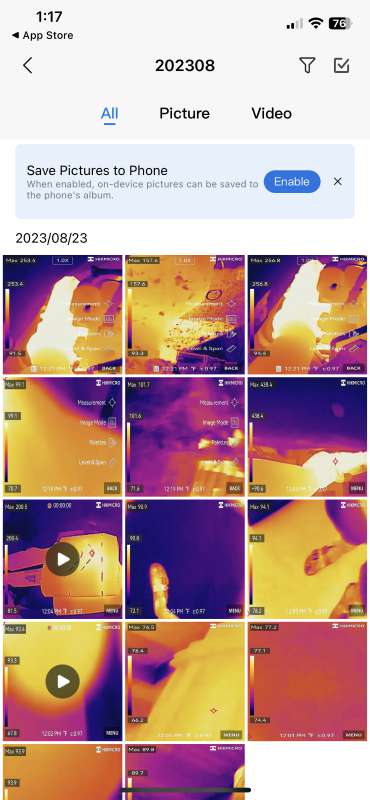 Tapping on a picture allows editing, generation of a PDF report, Sharing, and deletion. I was impressed with the plethora of on-camera capabilities!
Edit…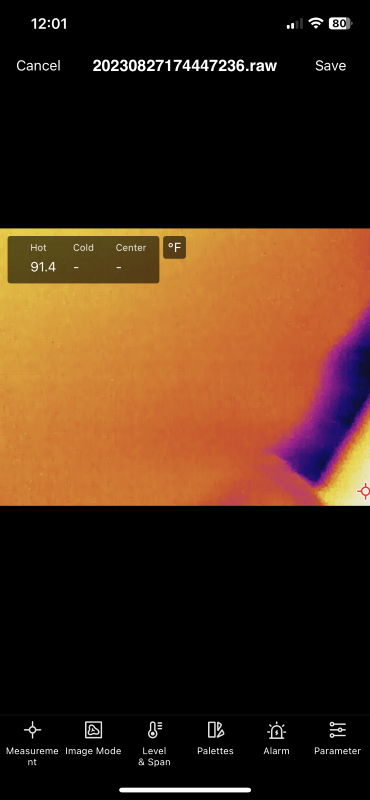 Report…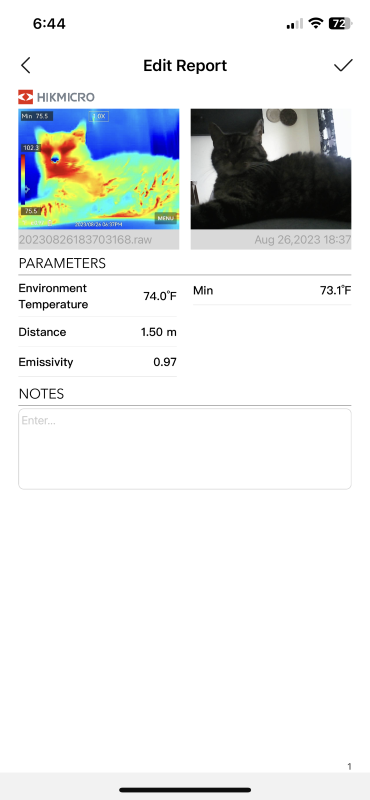 Share…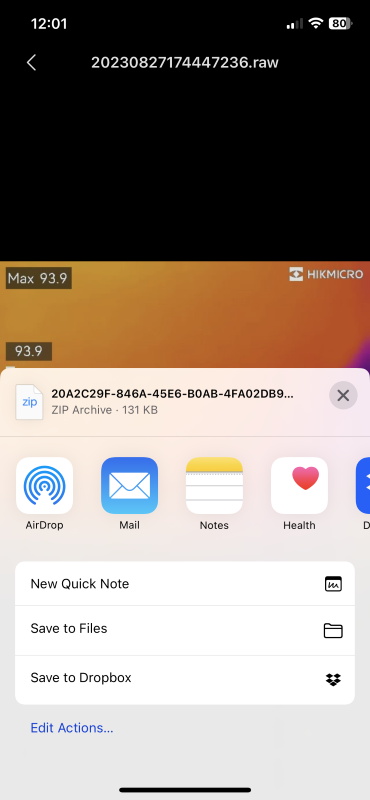 Delete…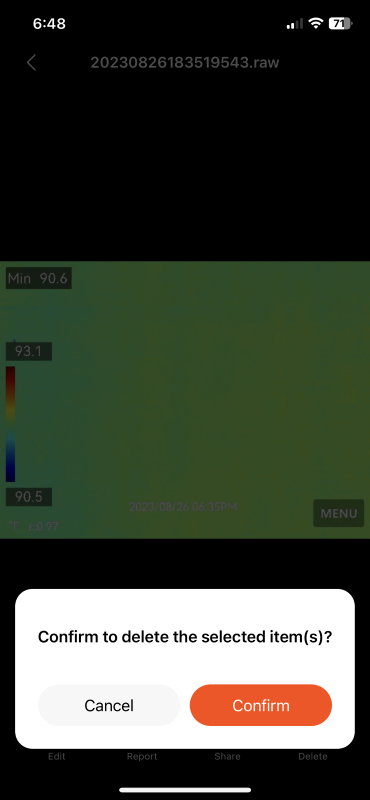 "Live View" mirrors whatever is on the Pocket 2's screen. Very cool.
Inside "Live View," camera functions are available including taking snapshots and videos. It's worth noting that imaging is saved to the Pocket 2, not on the smartphone. "On-device Files" permits perusal of the pictures and videos, downloading, and deleting. Files are stored in chronological folders.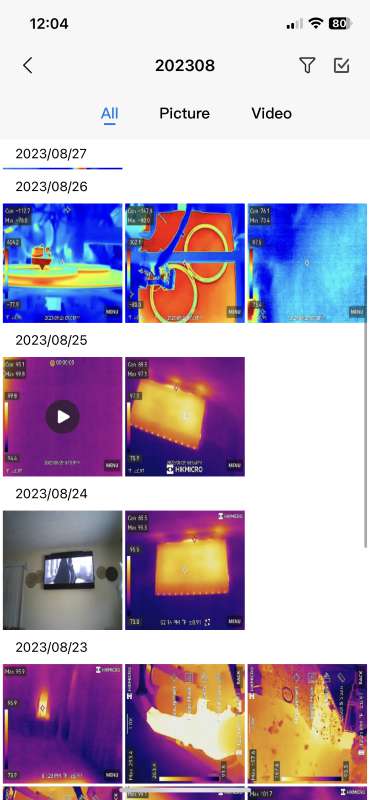 "Device Upgrade" is just that…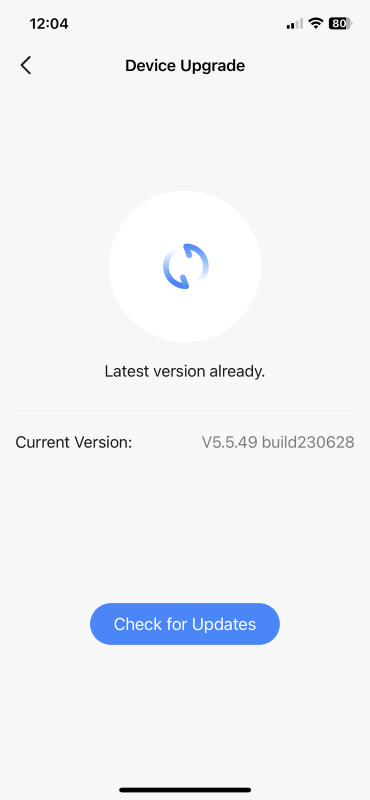 "Device Info" provides data about the Pocket 2's hardware and software.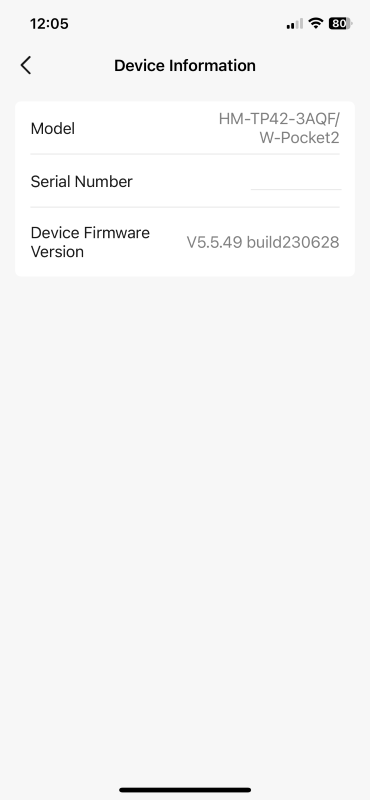 What I like
Amazingly sensitive
Very impressive on-camera capabilities! Wow!
What I'd change
Maybe add a slot for a removable memory card.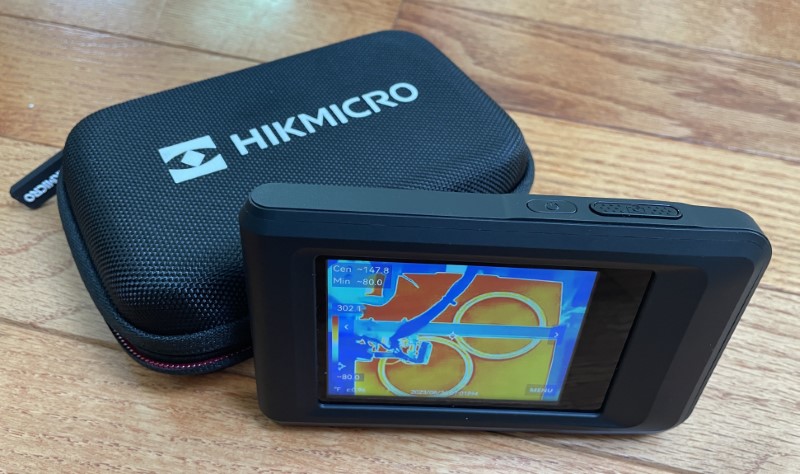 Final thoughts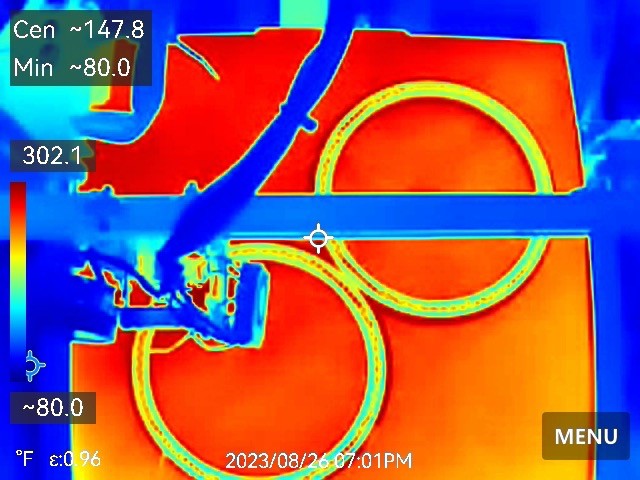 Before receiving the HIKMICRO Pocket 2 Thermal Camera, I didn't know how useful a thermal camera could be. Not only is it super fun, but it has also helped me troubleshoot some 3D printer issues, identify some appliances that are wasting electricity, and locate where heat is leaching out of my house. I'll be using the Pocket 2 for car and electronics troubleshooting, improving energy efficiency in my home. The app and on-camera are both impressive! Great job, HIKMICRO, and thank you for this very useful tool!
Price:  $599.00
Where to buy: Amazon
Source: The sample for this review was provided by HIKMICRO.