We use affiliate links. If you buy something through the links on this page, we may earn a commission at no cost to you. Learn more.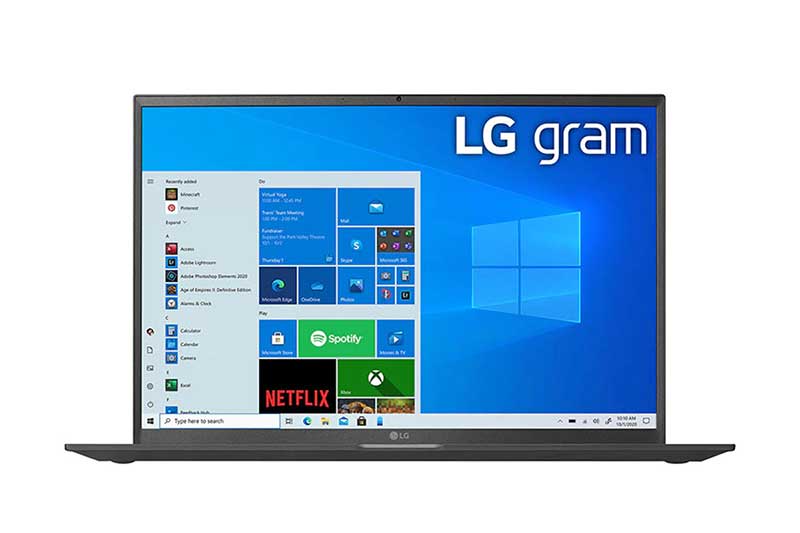 DEAL NEWS – Finding a well-working laptop for a bargain can make a huge difference in your work life. Get this new, open-box LG Gram Laptop on sale for just $799.99 (reg. $1,299).
Working professionals and students can benefit from having a highly capable and well-working laptop for everyday use. While buying new might instill a sense of security, for most users, it also might mean paying more than you actually need to. For example, this LG Gram Laptop is labeled open box but never used, and it's on sale for just $799.99 (reg. $1,299).
Designed for users on the go, this 17-inch machine is popular for being incredibly lightweight. It only weighs around 2.9 lbs. And despite its sleek build that's great for business travelers, this machine also works powerfully. It comes with an 11th-generation Intel Evo platform processor and 16 GB of RAM for running several programs at once without slowing down.
A generous 512GB NVMe solid-state drive allows you to store your essential files, photos, videos, apps, media, and more locally. It also comes with the popular and user-friendly Windows 10 Home.
Watching videos and looking at images is a real treat with this sizable display, which can support up to 2560 x 1600 resolution. And don't forget, open box items like this are often looked at as excess inventory from stores that have possibly been exposed to customer contact. However, they still go through a verification process to ensure they are in new condition, and they're promised to arrive in clean packaging.
This laptop is rated an impressive average of 4.1/5 stars on Amazon. It's designed to support a wide range of professional and personal needs. Don't miss out on this fantastic opportunity.
Get this new, open-box LG Gram Laptop — on sale for just $799.99 (reg. $1,299).
Prices subject to change.