We use affiliate links. If you buy something through the links on this page, we may earn a commission at no cost to you. Learn more.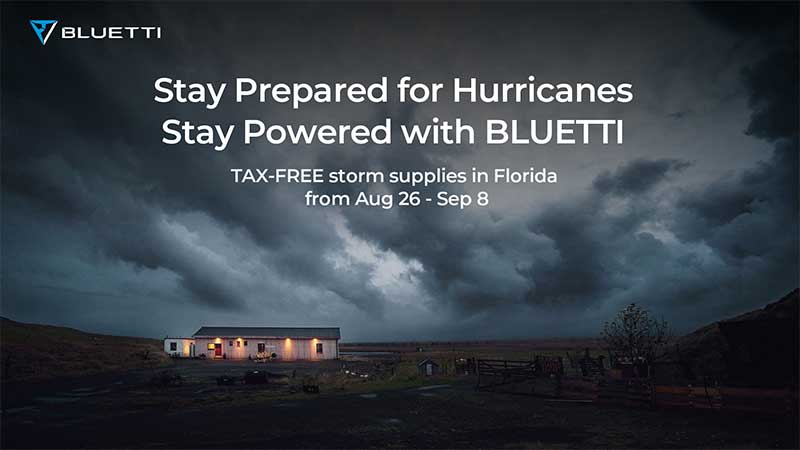 SPONSORED NEWS – On August 30th, Hurricane Idalia struck Florida with destructive force, resulting in significant damage to many areas. The storm caused trees to split, roofs to be torn off hotels, and even led to cars being submerged.
Proactive preparation is paramount to mitigate potential damage and ensure safety during such natural disasters. BLUETTI, a pioneering leader in innovative energy storage solutions, is proud to introduce a comprehensive set of essential safety guidelines to aid individuals and families in safeguarding life and property during the hurricane season.
Prior to the Occurrence of Hurricanes:
It is imperative to remain well-informed. To this end, it is recommended that individuals stay attuned to weather prognostications and regional appraisals of potential disasters emanating from trustworthy sources, such as local news outlets, the National Hurricane Center, and official government websites. Keep abreast of the hurricane's movement, trajectory, and potential effects.
Develop a comprehensive emergency kit. Compile a meticulously provisioned emergency kit encompassing essential components such as non-perishable sustenance, potable water, vital medications, first aid provisions, illuminative devices, batteries, battery-operated radios, and imperative documentation. For individuals heavily reliant on electronic devices, prudent consideration should be given to the inclusion of BLUETTI's EB3A, EB55, and EB70S portable power stations. These advanced power solutions ensure sustained connectivity and power availability during critical junctures.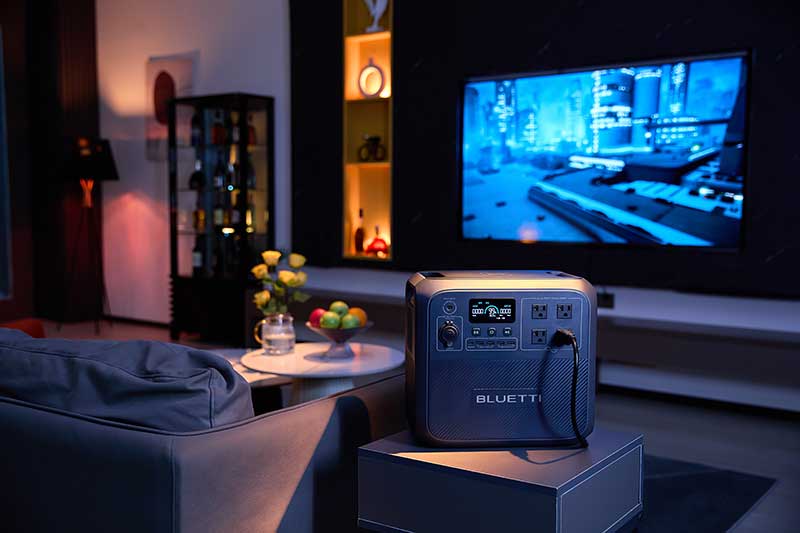 Formulate a contingency strategy. Formulate an all-encompassing familial evacuation scheme, encompassing diverse routes and a pre-established rendezvous locale. Engage in periodic rehearsals of these protocols to ascertain the unequivocal understanding of each individual's responsibilities, while also integrating provisions for the care and evacuation of pets.
Establish a resilient residential power reserve. Take proactive measures to ensure an enduring backup power infrastructure for your residence, exemplified by solutions such as BLUETTI's AC300+B300 or EP500. These systems are designed to power through protracted periods of power unavailability stemming from calamities such as hurricanes.
The AC300+B300 modular system, spanning capacities ranging from 3,072Wh to 12,288Wh and boasting a potent 3,000W output, facilitates the sustained operation of essential household appliances, lighting, heating, and more. Its solar charging capacity of 2,400W ensures extended power availability, and the integration of two or three BLUETTI PV200 folding solar panels expedites recharging processes.
For those seeking a versatile mobile backup solution, the EP500 presents itself as an ideal choice. Furnished with a 5,100Wh LiFePO₄ battery and a 2,000W pure sine wave inverter, this solution accommodates 1,200W solar charging and incorporates four wheels for effortless mobility.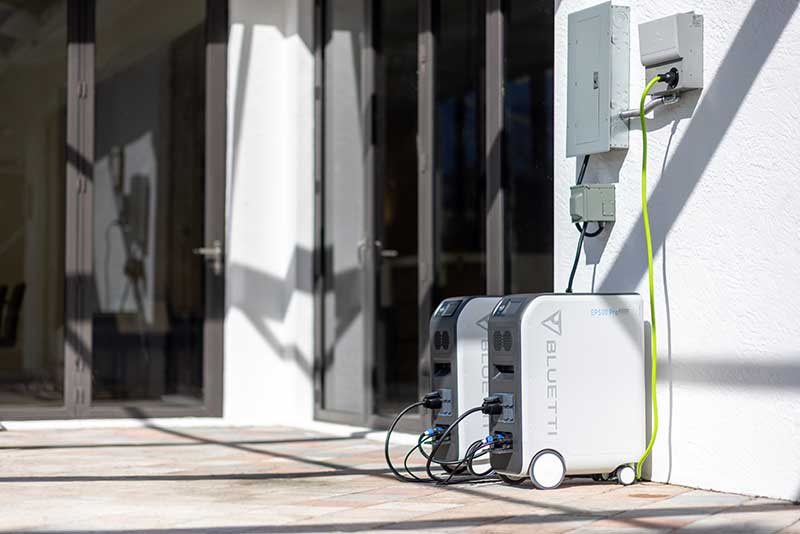 Starting Saturday, August 26, and running through September 8, Floridians can purchase select storm household supplies tax-free in-store or online, ranging from power stations to batteries, toilet paper, and even pet supplies, in preparation for the Idalia hurricane. This time also presents a good opportunity to invest in a household backup system, such as the BLUETTI AC300 and AC500 systems. These over 3kWh energy storage products are eligible for a 30% federal tax credit in the US. For more detailed information, please visit the IRS official website or consult IRS tax representatives.
Amidst Hurricanes:
In the initial instance, maintain composure and remain abreast of live developments. In the event that authorities disseminate a directive to seek shelter, it is imperative to comply accordingly. Assemble all family members in a secure area away from windows and exterior walls. In the scenario of a mandated evacuation, adhere to the stipulated routes and carry essential emergency provisions alongside BLUETTI backup power resources. It is crucial not to endeavor a return until receiving official confirmation of safety clearance.
In the Aftermath of Hurricanes:
Exercise caution when returning home in the aftermath of a hurricane. Be vigilant for debris, fallen power lines, and the possibility of flooding. It is essential to strictly adhere to all safety instructions issued by local authorities. Remain attuned to pertinent updates via local news outlets and authorized declarations pertaining to ongoing recovery endeavors, accessible emergency shelters, and locations for relief distribution. These measures are instrumental in effectively navigating the aftermath.
Individuals and communities residing in hurricane-prone regions are encouraged to make safety and preparedness a priority. By adhering to these guidelines, everyone can mitigate the risks posed by hurricanes and guarantee quicker recovery afterwards.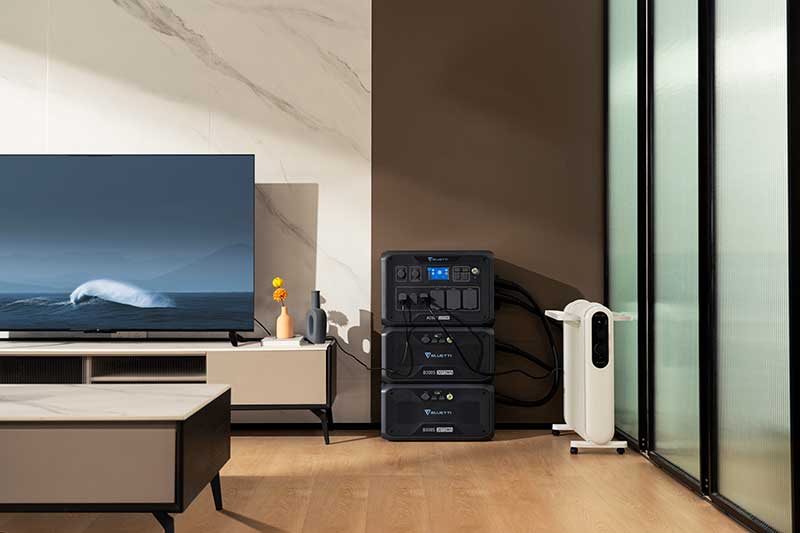 BLUETTI has been committed to promoting sustainability and green energy solutions since its inception. By offering eco-friendly energy storage solutions for both indoor and outdoor use, BLUETTI aims to provide exceptional experiences for our homes while also contributing to a sustainable future for our planet. This commitment to sustainable energy has helped BLUETTI expand its reach to over 100 countries and gain the trust of millions of customers worldwide.