We use affiliate links. If you buy something through the links on this page, we may earn a commission at no cost to you. Learn more.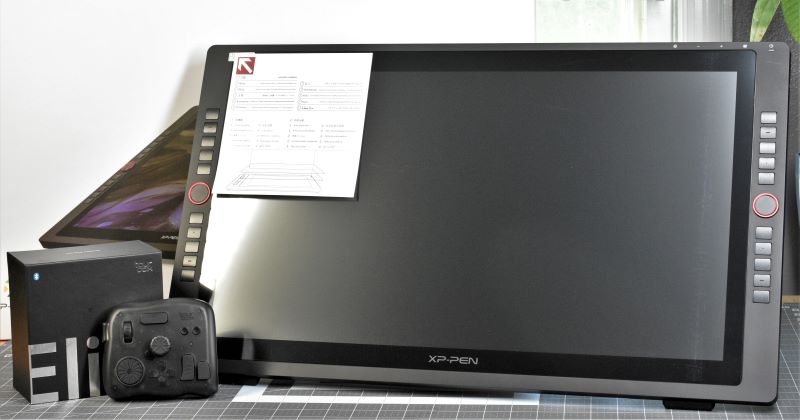 REVIEW – I create digital media as part of my job. It's nothing fancy and I wouldn't consider myself an artist. I create technical documents and training materials including videos for the field technicians who work for my company. In this role, I use several different programs like Photoshop for image editing, Camtasia for videos, On Screen Takeoff Pro for marking up architectural drawings, and several others. All of these programs work fine with a keyboard and mouse. They work fine, but I'm not satisfied with fine. I want to create a workflow with tools that give me a more tactile experience that feels more natural so I'm always on the lookout for a tool or tools to help me get what I'm looking for. With the Tourbox Elite editing console and the XP-Pen Artist Display 24 Pro digital drawing tablet, I think I've found it.
What is it?
The Tourbox Elite editing console is a compact desktop peripheral with more buttons, knobs, and dials than you can shake a stick at.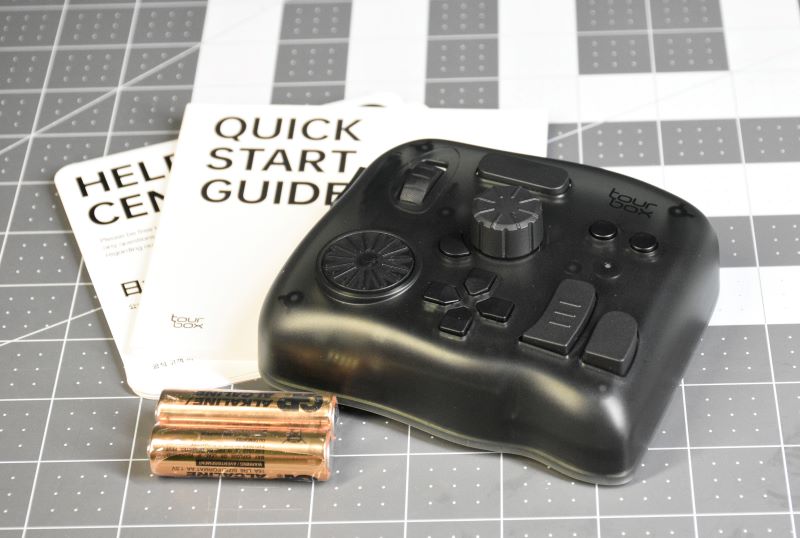 The XP-Pen Artist Display 24 Pro is a 2K QHD digital drawing tablet with a host of programmable buttons and dials.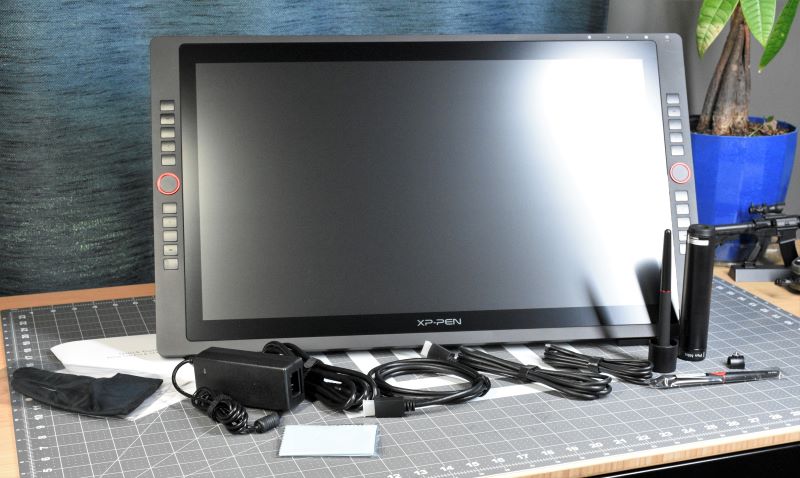 What's in the box?
Tourbox Elite
The editing console
2 AA batteries
User guide
Safety guide
XP-Pen Artist Display 24 Pro
Graphics Display
USB-C to USB-C cable
Pen holder
Pen slot
2 x battery-free stylus
HDMI cable
USB-A to USB-C adapter
Power adapter
8 x replacement nibs
Cleaning cloth
Black drawing glove
Quick guide
Hardware specs
Tourbox Elite
Dimension: 116 X 101 X 44mm
Weight: 376g without batteries; batteries weigh 48g
Outer Material: ABS
Button Material: PC
Dial & Wheel Material: PC & TPU double injection molding
Coating: Translucent version, no extra coating; black and white version, UV anti-fingerprint coating.
Connection: Dual-channel BLE5.0 & USB-C cable
Motor: Linear motor
Processor: Low energy consumption
Power Input: For cable connection, 5V DC, 100mA; Bluetooth connection, 3V DC, 50mA
Bluetooth Connection Requirement: Computer OS – macOS10.11 and above, Windows 10 and above.
Hardware – Computer or Bluetooth adapter supports BLE4.2 and up
Cable Connection Requirement: macOS 10.11 and above, Windows 7 and above (extra driver needed for Windows 7 and 8)
Battery Life: Up to 2 months
XP-Pen Artist Display 24 Pro
Dimensions – 632 x 370 x 44.8mm
Display Area – 526.85 x 296.35mm
Color Gamut – 90% Adobe RGB
Resolution – 2560 x 1440
Red Dial Wheel – 2
Shortcut keys – 20
Stylus – Battery-free
Tilt – 60°
Pressure Sensitivity – 8192 levels
Color Depth – 16.7M
Contrast – 1000:1
Resolution – 5080LPI
Report Rate – 220RPS (max)
Accuracy – ±0.01 inch (center)
Reading Height – 10 mm
Interface support – 1 x USB-C port, 2 x USB Hub, 1 x HDMI port, 1 x DC port
Response Time – 14 ms
Viewing Angle – 178°
Aspect Ratio – 16:9
Adjustable Stand – 16-90°
VESA Mount – 100 x 100 mm
Brightness – 250 cd/m2
Power Supply Input – AC 110-240V
Power Supply Output – DC 12V 3A
Power ON Mode (max) – 30W
Power Sleep Mode – 3.5W
Power OFF Mode – 1.5W
Compatibility – Windows 7 (or later), Chrome OS 88 (or later), Linux (Detailed versions) and Mac OS X 10.10 (or later) (This Product now fully Supports macOS Monterey and Windows 11.)
Certifications – FCC/CE/EAC/NOM/PSE/WEEE/RCM/KC/RoHs/BIS
Design and features
I want to make this perfectly clear. I do not create digital media exclusively as my job. I'm not a trained digital media artist. The programs I use are ones I've learned to use through trial and error and help from friends and co-workers. So in this review, I can only give you my opinion of how they work for me. Someone who does this professionally, I'm sure, could give more specific insight and expertise.  I will also say this tool combo isn't cheap in build or price.  The configuration I have is currently $905.99.  Now on with the review.
First up is the Tourbox Elite editing console.  I've been watching and drooling over this for a while now. It started as a Kickstarter a couple of years ago and I knew I wanted one. I've tried a couple of other devices in my search to find a tool for creating and editing video and was left wanting. So, when this combo came up for review, I really wanted it just for the Tourbox.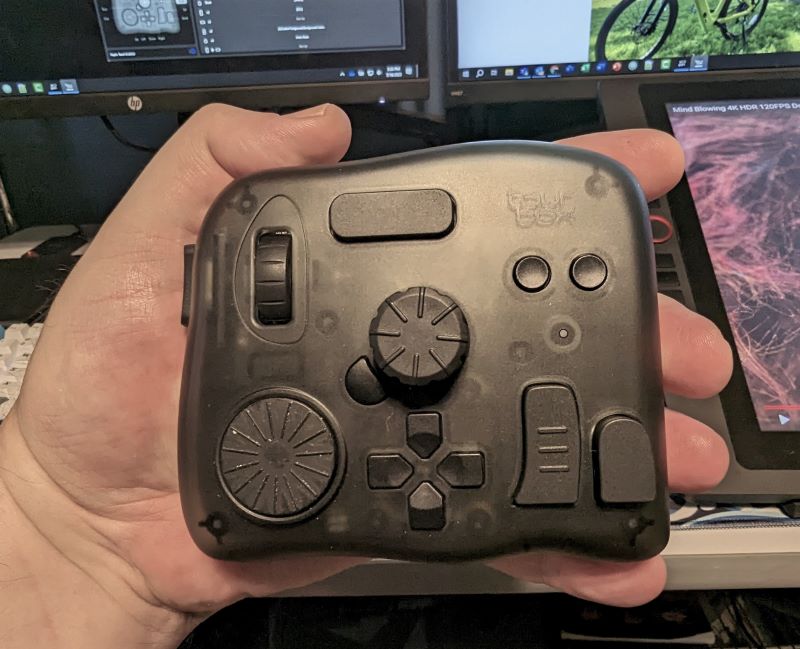 The Tourbox Elite has 7 different buttons, a knob, a scroll wheel, a dial, and a D-pad, all of which can be programmed singularly or in conjunction with each other to perform macros, mouse functions, and its own built-in functions. As you might suspect, you do have to download and install the Tourbox Console software to configure it.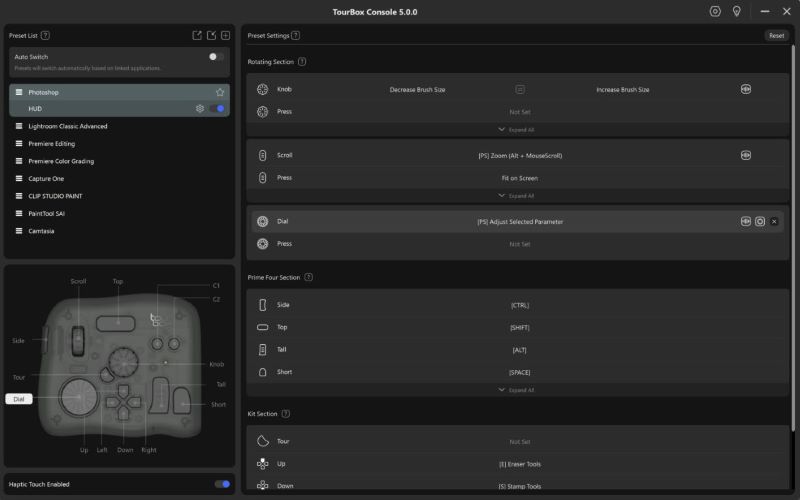 The software is very intuitive with lots of help boxes for each section. Click on any of the small ? boxes and a well-written help window pops open. When you mouse over the different sections on the right side of the window, the different buttons are highlighted on the picture of the Tourbox Elite on the left so you know exactly which one you're editing.  There's also a little HUD for the D-pad that you can move around separately from the main window and will stay on top of other windows to remind you just how you set it up.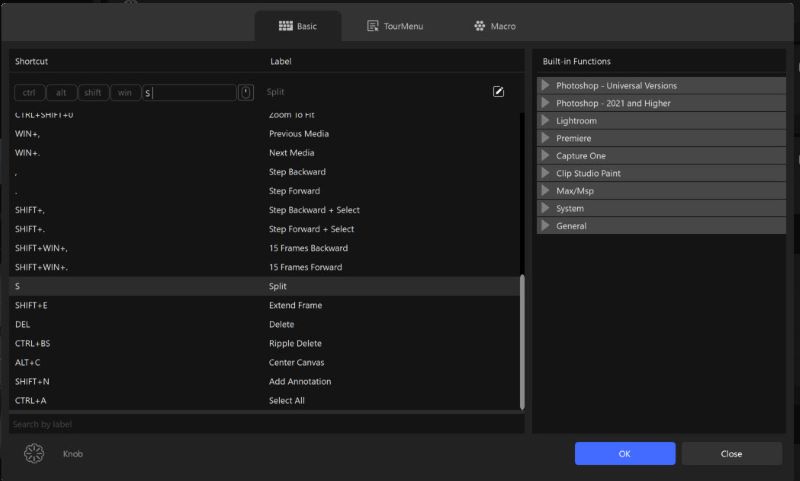 Primarily, the Tourbox Elite is a Bluetooth device.  It doesn't come with a cable but it does have a USB-C port on the top edge in case you want to go that route. It uses Bluetooth LE5.0 and allows you to connect it to two different devices. It uses two AA batteries that are included but aren't rechargeable. I'm sure you could use some but something tells me you couldn't recharge them in the device with a cable.
The Tourbox Elite is compatible with ALL software on Macs or Windows PCs. Yep. You read that right, all software. It comes with some preprogrammed presets for several Adobe products, but you can create your own presets for any other program you want to use it with. As I mentioned earlier, I use Camtasia for video creation and editing but Tourbox doesn't have a preset for it specifically. With a little searching, I was able to find one created by a Youtuber but it was for a different version of Camtasia. So I created my own. All I needed to do was find a list of keyboard shortcuts for my particular version and get to making my selections. I can now scrub through videos with ease, jump through my timeline to specific cuts, cut, paste, copy, ripple delete, extend frames, and so much more without touching my keyboard.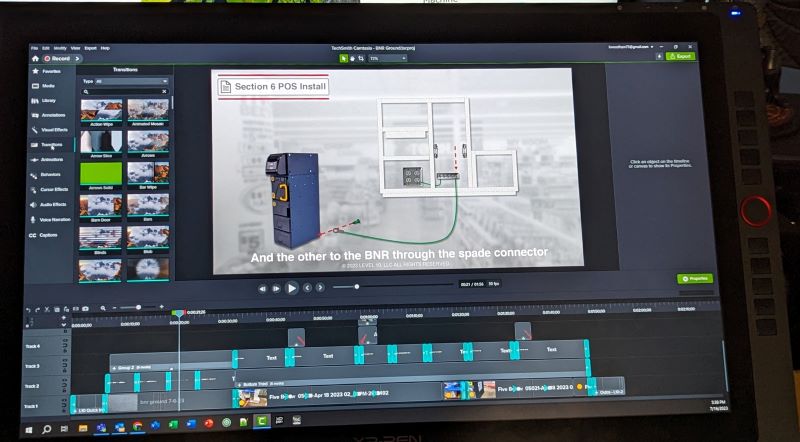 Next, I configured the Tourbox Elite for On-Screen Takeoff Pro.  My company does low-voltage wiring installations for several retail companies so we have to mark up a drawing with where we want drops to go for the installers on a work site.  While using the program, I need to do a lot of zooming in and out and scrolling up, down, left, and right. This can be done with the keyboard and mouse, but it's so much easier and nicer to have a dedicated knob and dial for those functions. It works extremely well in conjunction with the XP-Pen Artist Display 24 Pro to add all my markups.
I also have to use Photoshop from time to time, basically to isolate a device, tool, or whatever to use in a document. The Tourbox Elite came with a preset for Photoshop out of the box.  Using it, I can do all the same zooming and scrolling along with changing brush sizes and so much more without having to use a mouse and keyboard.  And you what? I don't have to change anything when I switch between programs. The Tourbox switches automatically between them like magic.
Although the Tourbox is made mostly of plastic, it has a good weight to it with four rubber feet on the bottom to keep it from sliding around on your desktop. And you know how sometimes you get some residual flashing on the plastic that can scratch?  Not so here. The Tourbox Elite's finish is smooth to the touch with no sharp edges.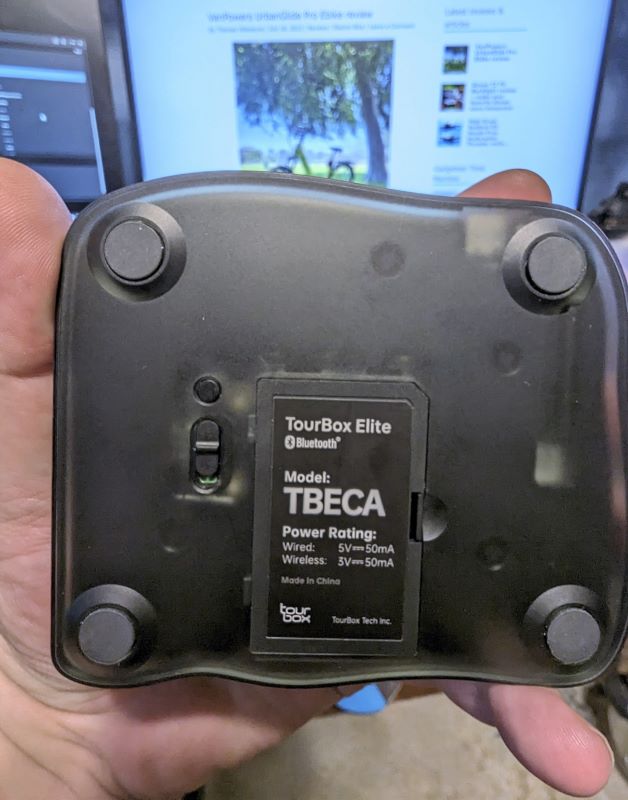 Ok, enough gushing over the Tourbox Elite. It's time to talk about the XP-Pen Artist Display 24 Pro digital drawing tablet. I was excited to get my hands on this as well, but frankly felt like it was going to be too much for me. I mean, I used to draw but haven't really done anything since college which was a long time ago. Let me tell you, I'm so glad I  got this to review.
The XP-Pen Artist Display 24 Pro has a 23.8″ 2K screen which is beautiful. Colors are bright and vibrant.  Blacks are decently dark. According to XP-Pen, this display has a color gamut of 90% Adobe RGB. I looked up what this meant but still don't quite understand what it is other than 90% and above is great for a display.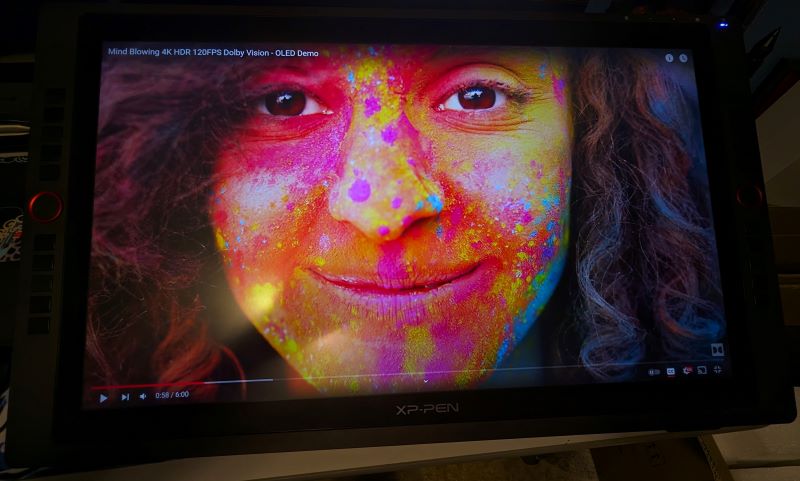 The XP-Pen Artist Display 24 Pro has two mounting options. It comes with an adjustable stand that's very easy to operate and is heavy-duty. It also has a VESA mounting option so you could mount it to an adjustable arm.  I'd like to do this at some point but the display is heavy so I'm worried the arm would just sink.  Also, I'm concerned there might be some bounce when using it.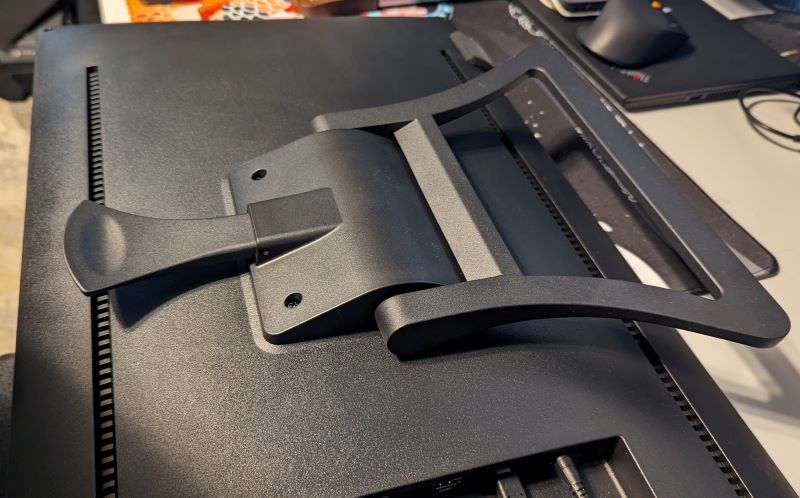 There are 20 programmable buttons on the left and right side of the XP-Pen Artist Display 24 Pro along with two dials.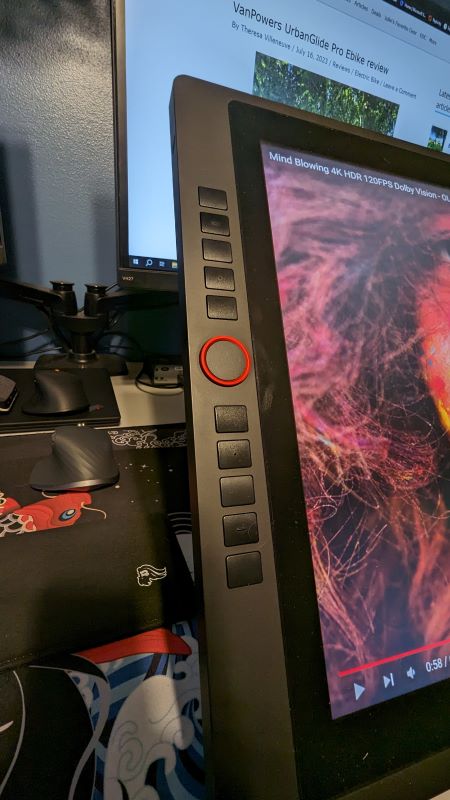 It supports Windows 7/8/10, Linux, and Mac OS X 10.10 and higher and works natively with programs like Photoshop, Illustrator, GIMP, Krita, and more.  You can make your own presets here as well and again need their software to do so, XP-Pen Pentablet. It looks much simpler than Tourbox's software but wasn't nearly as simple to use.  There wasn't a lot of explanation for what some of the settings were.  I also couldn't get the dials to work properly for some of my programs like Camtasia or OST Pro. Luckily, I have the Tourbox for that.
The pen or should I say pens, they give you two, has over 8000 pressure sensitivity levels. I'm guessing that a lot.  Most of what I do doesn't require anything like that but I can say that the pen is very responsive.  I don't notice any lag when using them.  In fact, I did have an issue with over-sensitivity. At one point, I could hover over the screen and make menu selections.  I did some searching for an answer and the fix was to change the pen nib.  Not sure why it worked but it did. The next problem, I had with the pen is the buttons.  They are way too easy to press which can get you into some mode or selection and can't get out of.  I disabled them altogether. Another problem I had was with the software. At times, the tablet stops recognizing the pen for some reason, but restarting the software fixes the issue.
Other than those two problems, I love using the XP-Pen Artist Display 24 Pro. In Photoshop, I can zoom way in, dial in my brush size, and erase the background from a subject with much better results from a keyboard and mouse.  It's much more tactile, like painting or drawing.  I can see how a real artist could do great things with it. In Camtasia, I like being able to navigate through menus with the pen. It's much nicer to touch to select than using a mouse. When I put a callout in my video, I can drag it where I want it more easily.  I can touch the timeline and get the playhead there instantly. In OST Pro, I can select one of my icons and tap the screen where I want it. I can drag the item anywhere on the screen, draw a box around multiple items to select and move, and even write labels that are converted to text.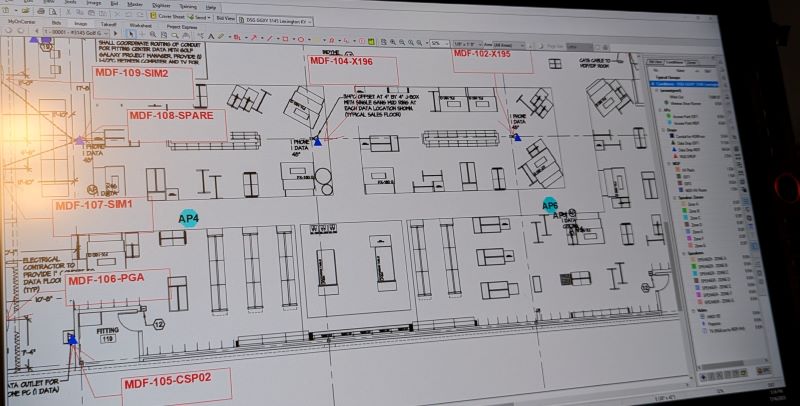 On the rear of the display, you have a number of ports. I use the USB-C and the power adapter for my setup, but there's also an HDMI port and 2 USB-A ports that act as a hub.  So if you wanted, you could connect a mouse and keyboard directly to it. It might help with some desktop organization.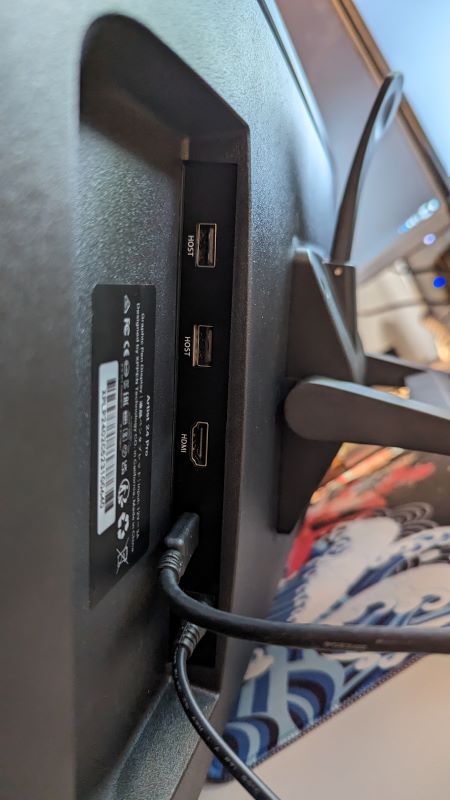 Setup
Setting up the Tourbox Elite does require the Tourbox Console software.  The device won't connect to Windows via Bluetooth without it. So, install the software, install the batteries into the Tourbox Elite, slide the switch on, then press and hold the small button until the tiny green light on the topside starts flashing. Back in the software, click Add Bluetooth Device then select your Tourbox.
For the XP-Pen Artist Display 24 Pro, things were a little different.  First I plugged it into my laptop and Windows recognized it as a monitor, but when I tried to use the pen, the cursor was moving on my main screen. Luckily, XP-Pen has the instructions on how to fix all that, but who reads the instructions first? Am I right? Following the instructions, I went into the Windows Control Panel, selected Tablet settings, chose the Artist 24 Pro, and went through the steps to activate the touch settings.  Voila!  Now the pen and display acted as they should.  The XP-Pen tablet software wasn't required for operation, but you do need it for customization.
Performance
Both the Tourbox Elite and XP-Pen Artist Display 24 Pro perform wonderfully separately. Together they are game-changing. With all the customization at your fingertips, you can program one or both to work with any software you choose. I've just started using it with OneNote for taking notes during meetings.  I never liked OneNote before, but now I can take handwritten notes and have them converted to text on the fly.  In Teams, I can actually use the whiteboard feature and not have to try to draw with a mouse.  You will need a lot of space to use them together.  I don't have a large desk so it's a bit cramped for me at the moment, but I'm not giving up either the Tourbox Elite or Artist 24 Pro.
What I like
What I'd change
Final thoughts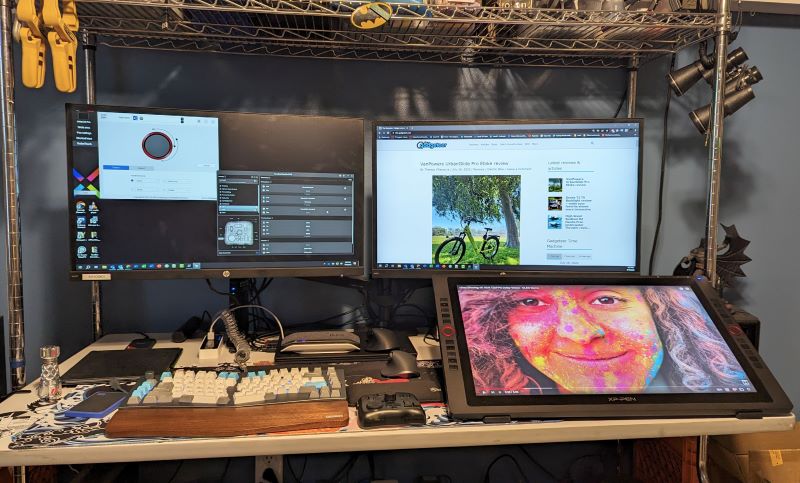 There's a lot to like with this combination of tools. The versatility and customization of each is fantastic. The XP-Pen display is gorgeous and responsive.  The Tourbox Elite allows me to perform several different actions while never lifting my hand from it. Do I need these to do my job? In all honesty, no.  I got by with a keyboard and mouse for years just fine. But I'm done with fine. Now that I've experienced these two devices together, I'm not giving them up. I know there will be some features I missed. So if you have questions, feel free to ask in the comments, or go check them out for yourselves with the links below.
Price: $905.99
Where to buy: XP-Pen Store
Source: The sample of this product was provided by XP-Pen and Tourbox.