We use affiliate links. If you buy something through the links on this page, we may earn a commission at no cost to you. Learn more.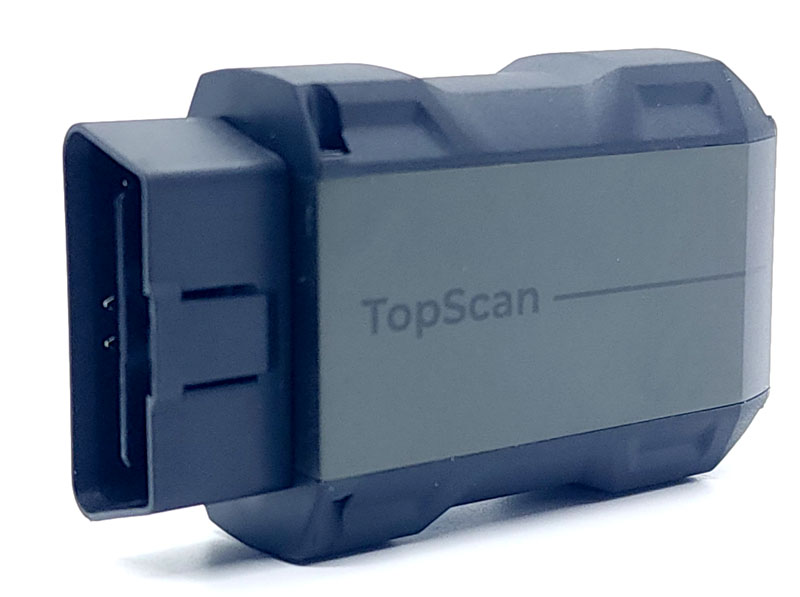 REVIEW – If you're of a certain age, you remember easy-to-work-on vehicles.  My first car, a 1967 Buick Special, was just such a vehicle.  If you wanted to change the oil, you could do it from the top or bottom as the 300 cubic inch V8 only took up a fraction of the enormous engine compartment.  Everything was visible and with a few simple tools, you could determine just about every operating parameter.  Today's complex rolling computing platforms make everything much more difficult.  If you're a DIYer or simply want to get a look into the mysteries of modern vehicles' complex systems, the TopDon TopScan OBD2 scanner can open that window into the mysteries of what's happening under the hood.
What is it?
OBD2, short for on-board diagnostics second generation, has been mandatory on all gasoline and alternate fuel vehicles sold in the US since 1996, and diesel vehicles since 1997.  The OBD2 protocol standardized the scanning and reporting of vehicle systems and subsystems.  This made diagnosing and repairing vehicle issues easier for repair technicians as well as giving fleet operators a means to gather fleet use and wear data. The OBD2 port is typically located under the dash on the driver's side. OBD2 scanners like TopScan have a 16-pin connector that fits into the OBD2 port.  Some have built-in displays.  The TopScan scanner links to your Android phone or iOS phone via Bluetooth where their app can provide all the analysis you could want.
What's in the box?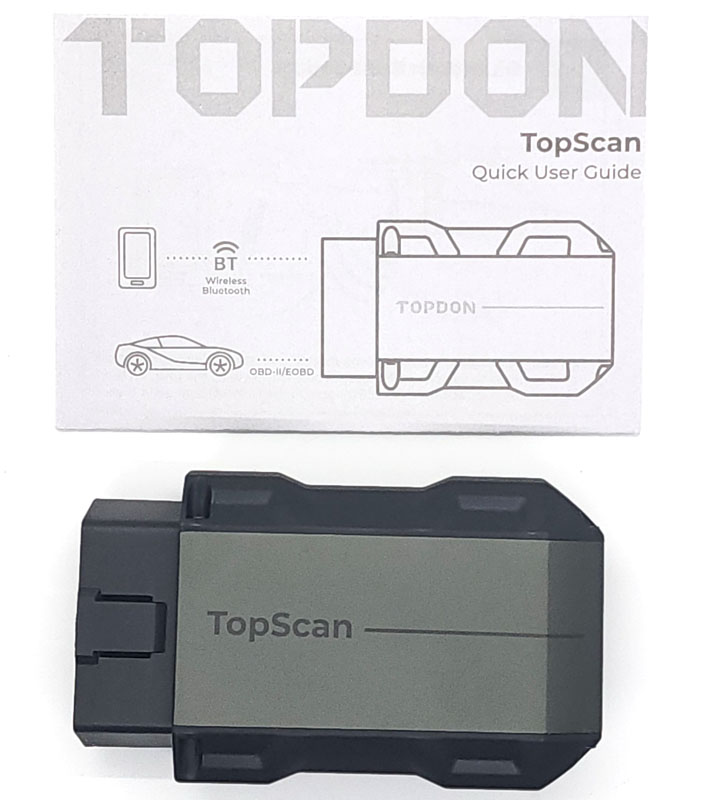 TopScan Device
Quick Start Guide
Hardware specs
Dimensions: 3.31 x 1.98 x 1.07 inches
Net Weight: 2.75 oz
Bluetooth: 5.0 (range: 33 feet)
Mobile support: Android 7.0 or above/ iOS 10.0 or above
Working Temperature: 14°F~122°F
Storage Temperature: -4°F~158°F
Multilingual Support: English, French, German, Spanish,
Portuguese, Russian, Japanese, and Italian, Korean, Chinese
Software features

8 special functions (Oil reset, BMS reset, ABS bleeding, etc.)
Repair data library
Generate diagnostic reports
Full-system diagnostics for engine, transmission, airbag, etc.
Full OBDII functions (read & clear fault codes, I/M readiness monitor status, read freeze frame data, etc.)
AutoVIN for automatic vehicle identification
Bi-Directional control function
Wireless Bluetooth connectivity
Read & compare data streams
Vehicle performance test
The pro version features 13 reset functions and IMMO capability
Vehicle support: over 60 brands supported
Design and features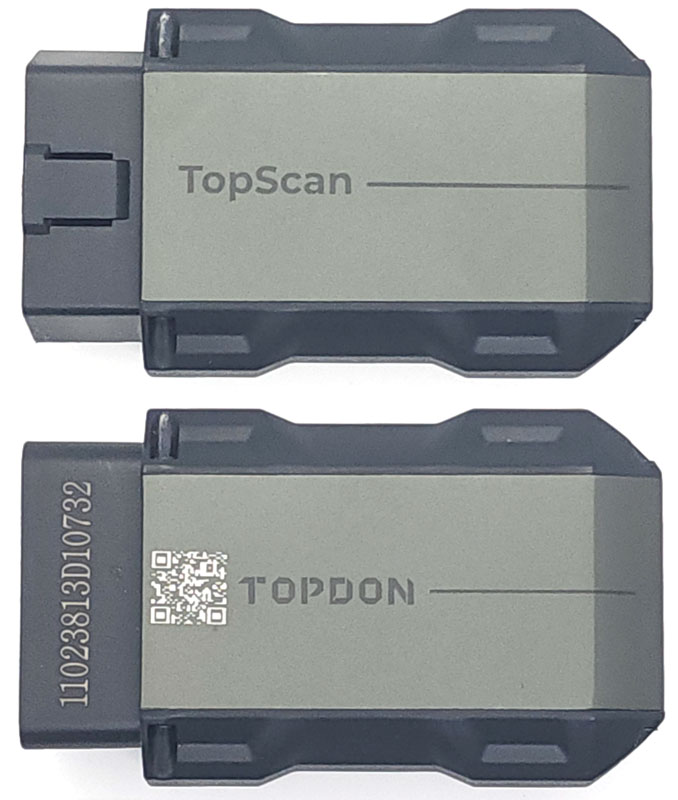 The TopScan device is relatively small and flat.  The plug portion extends from the body to the left in the photos above.  The QR code can be used to bind the scanner to the app.  I just used Bluetooth to accomplish that.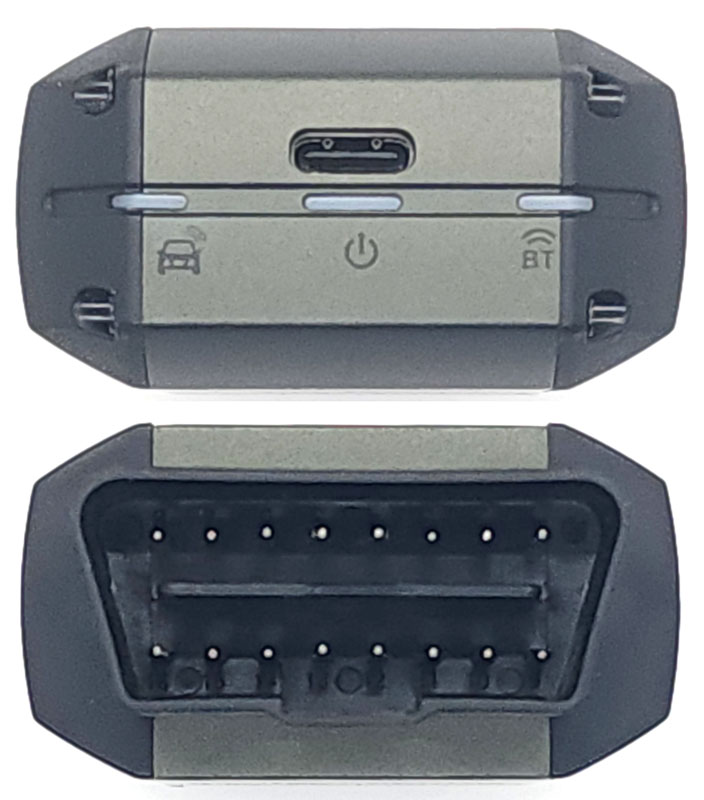 Above is a look at the ends of the device.  On the outside end, you can see the three status LEDs.  The left one illuminates when the device is communicating with the vehicle.  The middle one indicates power, and the right one lights when it is connected to your phone via Bluetooth.
The opposite end is the OBD2 connector.  Here, you can see that the 16 pins are all labeled.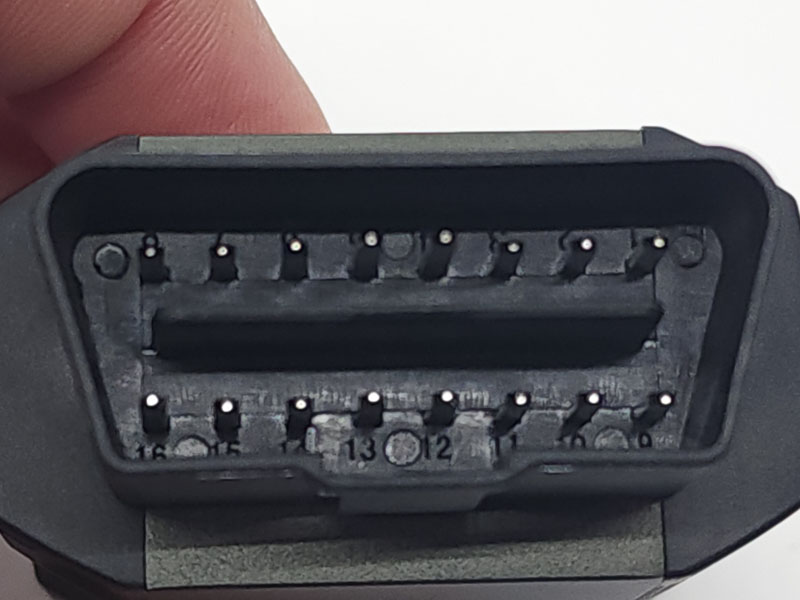 Setup
The device itself doesn't need any setup.  To get ready to scan, you must install the app on your phone.  Then, plug the TopScan into your vehicle's OBD2 port. Here, you can see the TopScan plugged into the port on my vehicle.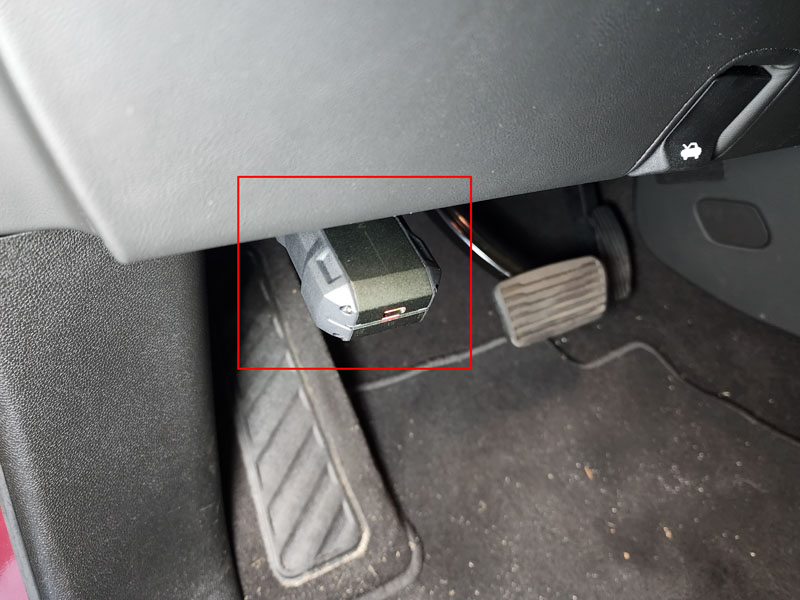 It sticks out a bit and isn't designed to be left in for daily driving.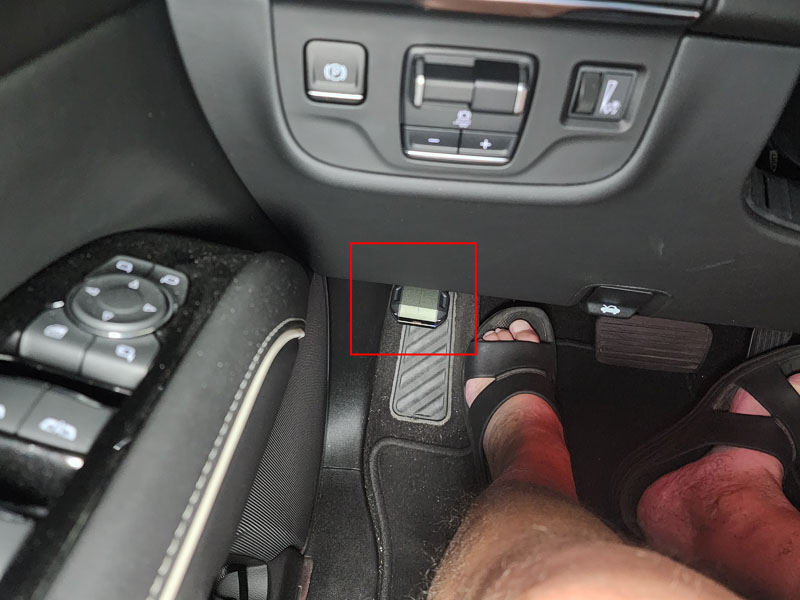 Link the app by scanning the QR code on the device or via Bluetooth, and get to gathering data.
Performance
The first thing I did in the app was to use the automatic scan feature to determine my vehicle's vehicle identification number (VIN), year, make, and model.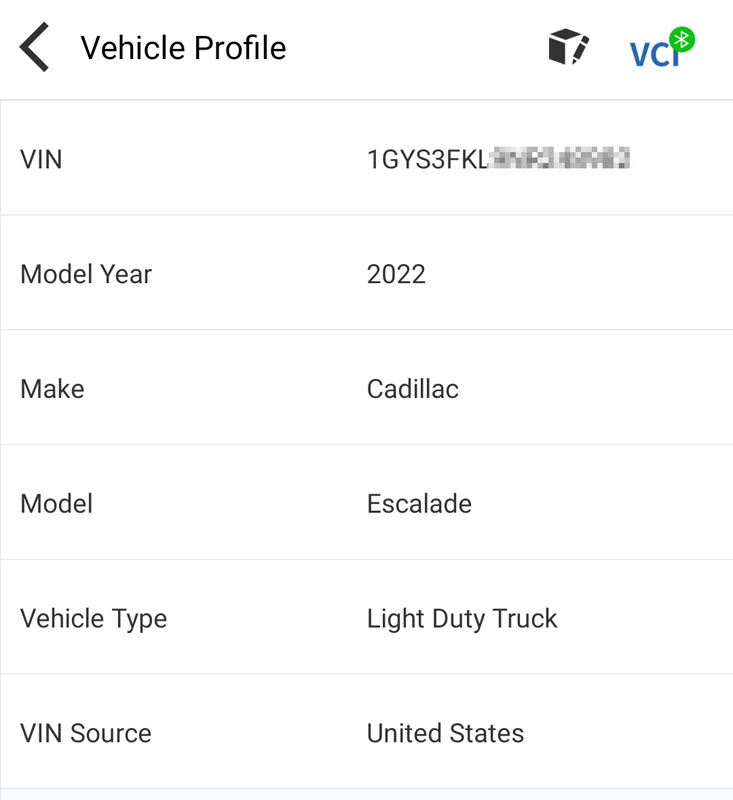 Armed with that information, the app then asked to download specific diagnostic information based on my vehicle's manufacture.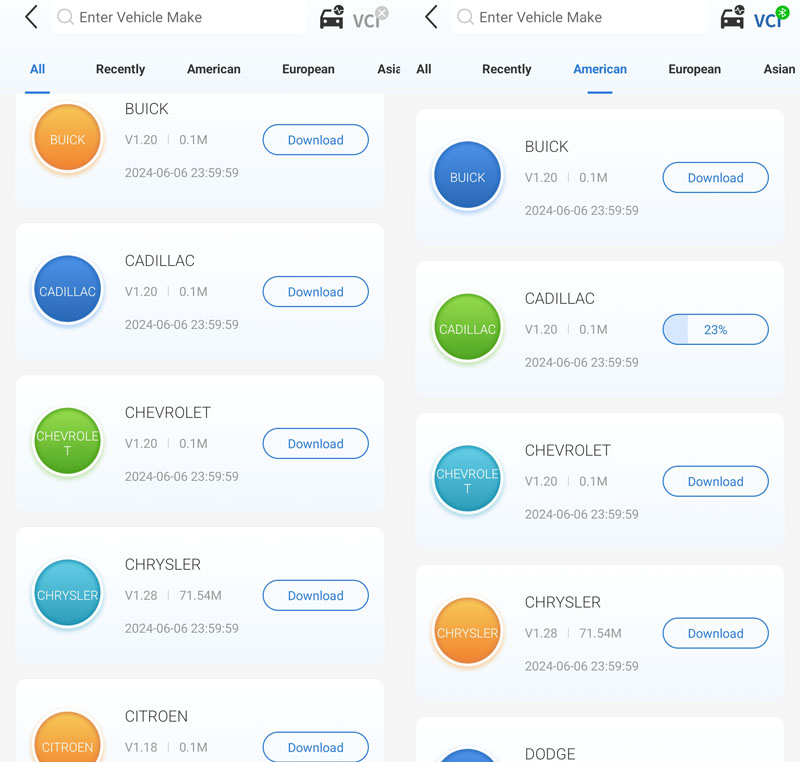 TopScan provided more vehicle information once it had the updated vehicle diagnostic data set.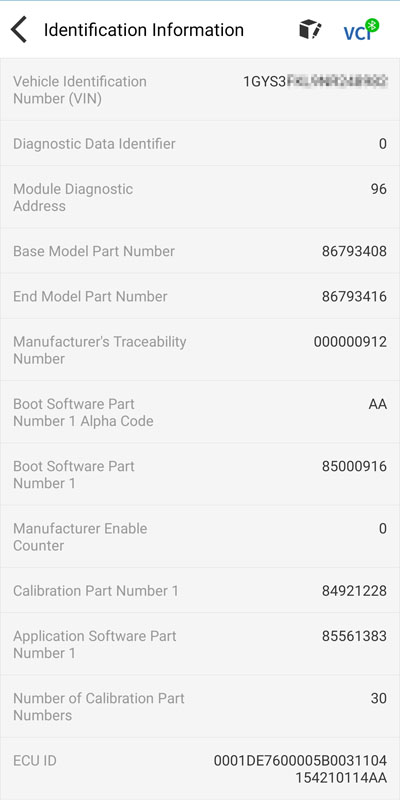 TopScan can automatically scan a wide variety of systems in the vehicle.

Here's a look at all the engine data it can provide.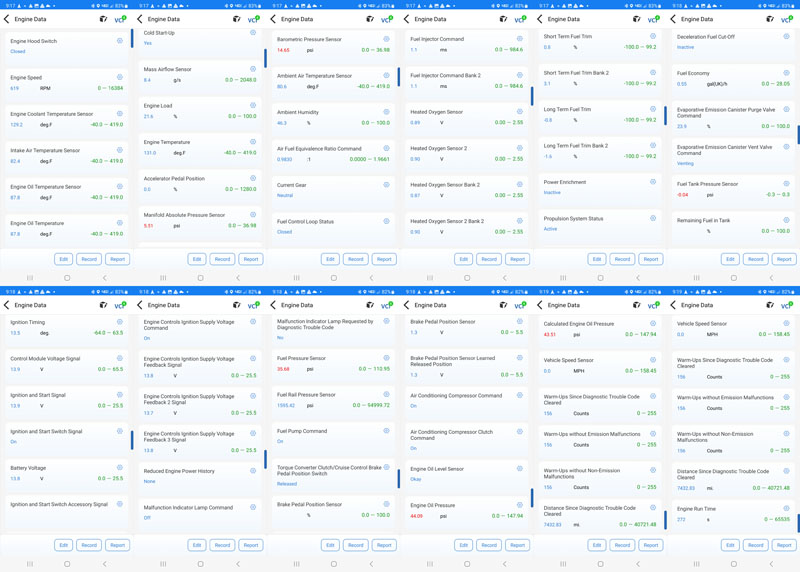 The list of items TopScan can interrogate is impressive.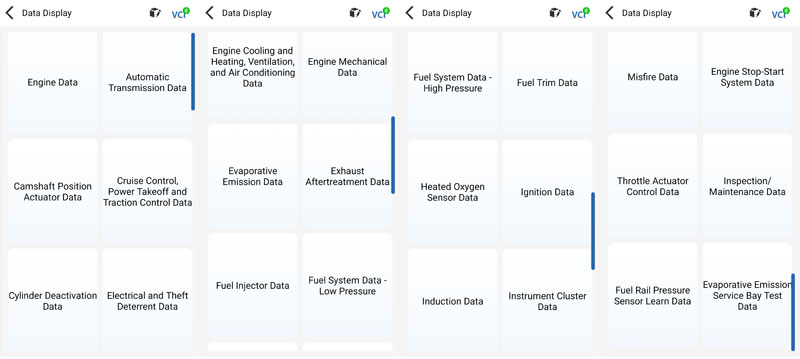 Here's a look at the parking sensor system.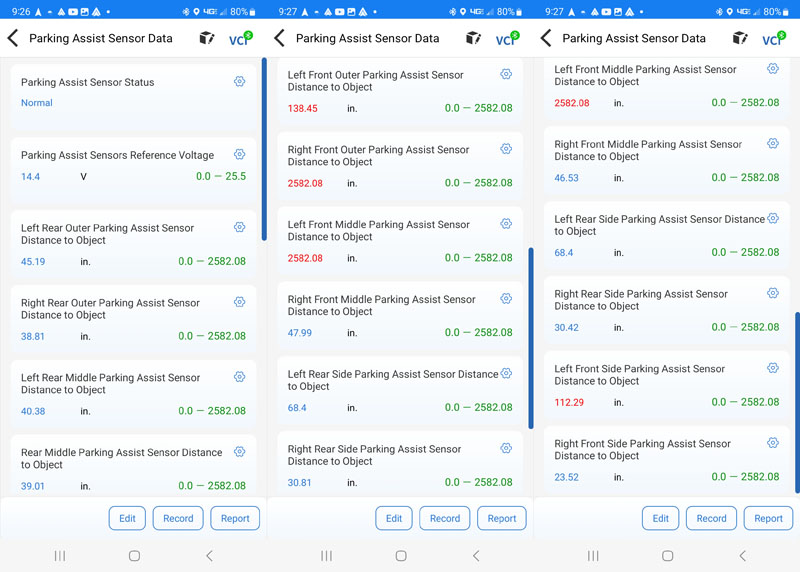 Here is more general information, including location.  I was parked in the garage so location data wasn't accurate.

TopScan also supports hot functions where you can manipulate systems.  I have to admit, this scared me a bit.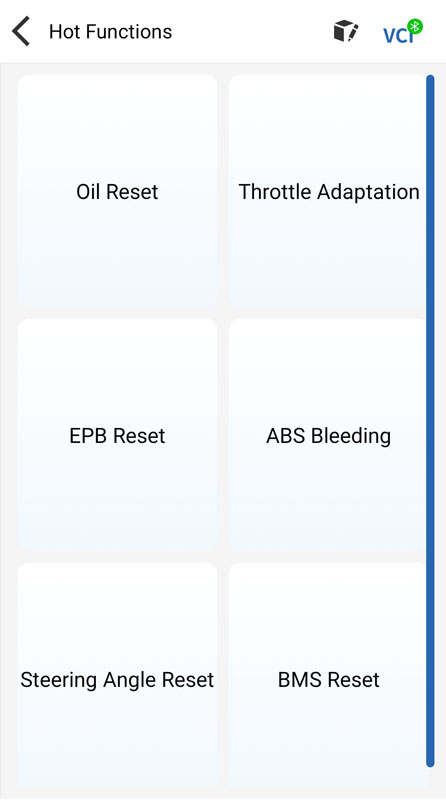 I tried a couple of less risky functions like seat and steering column positions.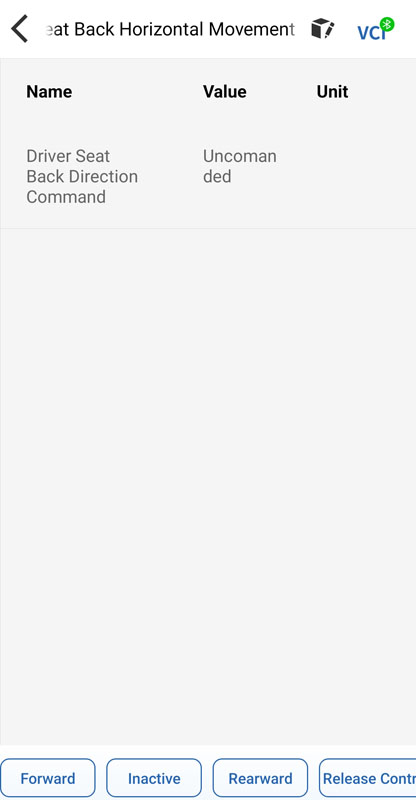 The car didn't like it.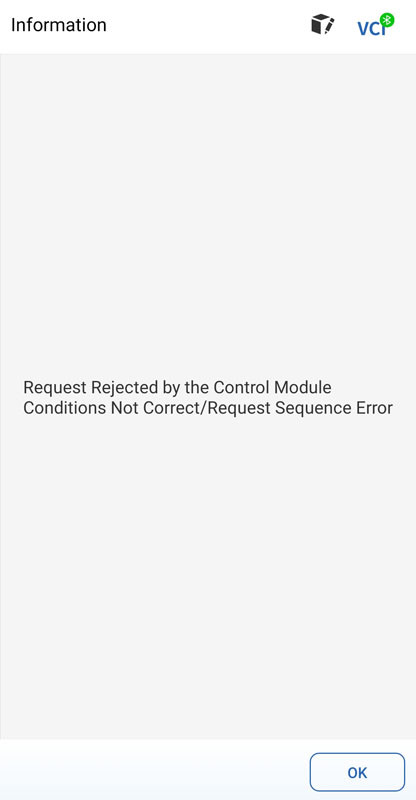 Next, the steering column.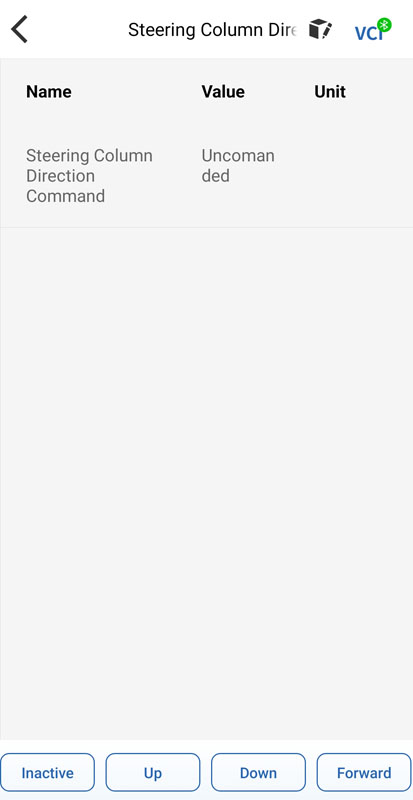 And again, nope.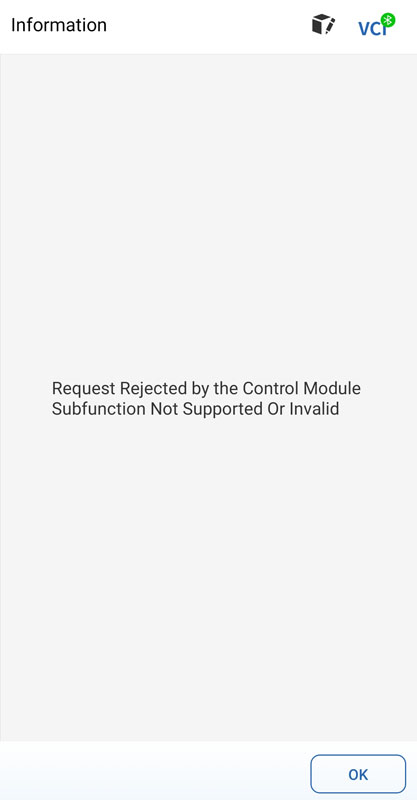 In my mind, that's probably a good thing as you wouldn't want untrained people like me messing with more critical vehicle systems.
One great thing an OBD2 scanner can provide is error codes.  Typically, when your Check Engine light goes on, you're at the mercy of the mechanic.  While most mechanics are certainly honest, there's no way to know if they're giving you the right information or adding unnecessary charges to your repair bill.  If you come in armed with the actual issues, you will have more knowledge to know if what they're telling you makes sense.
They even included a reference chart of all those pesky warning lights so you have an idea of where to start.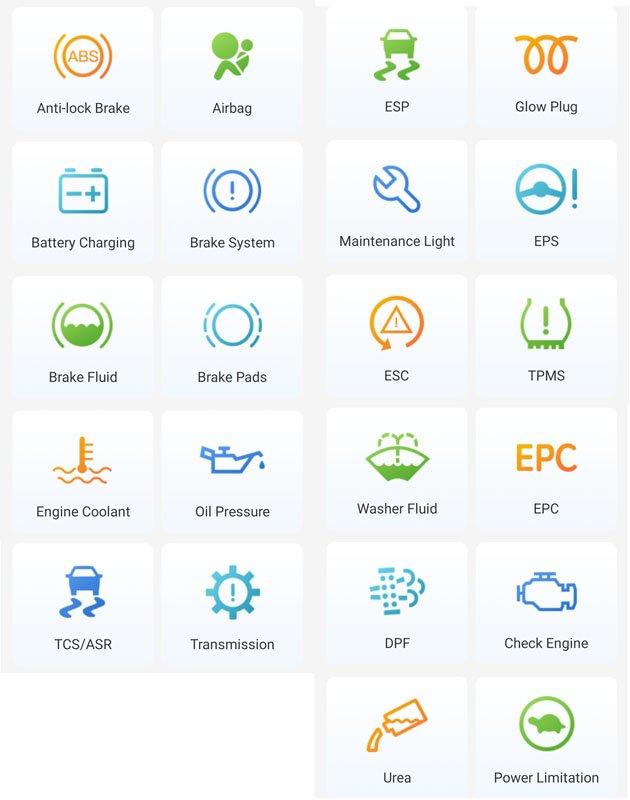 The app also includes repair guides and technical service bulletins designed for automotive technician use.  All of this is continuously updated for the first year.  After that, you need to purchase a subscription to continue getting app updates. They offer two levels, "Lite" and "Pro" for $49 and $99 per year.  That equates to just purchasing a new TopScan every year or two, depending on the plan.
You can record performance data over time and save multiple tests.  These tests can be combined into graphs so you can easily see trends in performance over time and also see results from tuning changes.
A more fun feature of TopScan is performance measuring.  It's always fun to see just how quick your vehicle is.
Scrolling to the right on the main menu reveals the Vehicle Performance option.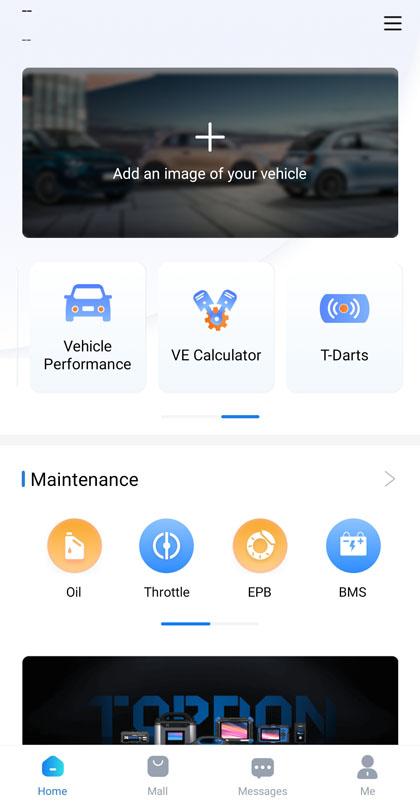 Selecting that option brings up the "lawyers are involved, don't sue us" requisite warning.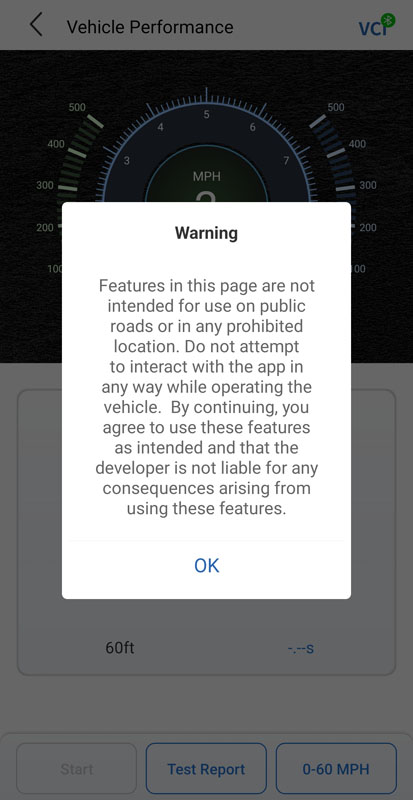 So, as far as you know, I was not on any public road when these tests were conducted. *wink* *wink* *nudge* *nudge*
These two tests were simple 0-60MPH runs.  I didn't have enough room to do a proper 1/4-mile test.  I also didn't use any performance-enhancing techniques like a brake-torque launch nor did I disable traction control or any other standard safety feature.
In my first run on the left, I did a somewhat controlled launch and my time suffered for it.  In my second run, I had a much more violent launch, driving it like I stole it.  As you can see, I knocked more than 8/10 of a second from my 0-60MPH time.  With some practice and a more aggressive launch, I expect that I could get into the high-fives.  Not too shabby for a nearly three-ton vehicle and better than 1/10 of a ton driver!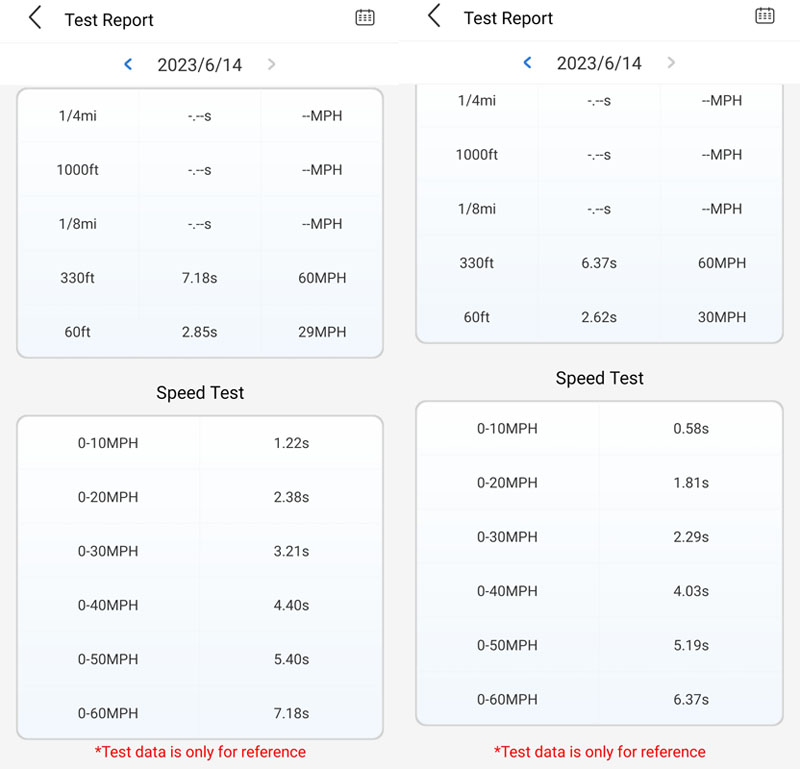 One interesting thing to note was that according to the upper section, I hit 60MPH at 330 feet in both runs. I find that kind of strange given the difference in speeds between the tests.
What I like
Easy to use and the amount of data is staggering
The performance section of the app is really fun and can entertain the kid-racer in all of us
It seems like it protects you from screwing things up but I didn't have the guts to get more into updating settings
There are features in the app that will appeal to casual users as well as skilled technicians
What I'd change
It would be great if you could click on a specific parameter in the app and get at least a basic explanation of what it means
The update subscription is pricey – you could just buy a new unit every year or two for the same price
Final thoughts
The TopDon TopScan OBD2 scanner is a slick little device.  You don't need to be an expert to get some useful information from it.  If you're a real gearhead, I expect you could spend hours analyzing, tweaking, tuning, and testing.  The graphing feature could be beneficial to someone that is turning their car to get peak performance out of it.  I wish the ongoing updates were a little more reasonably priced.
Price: $99
Where to buy: TopDon; Amazon
Source: The sample of this product was provided by TopDon.