We use affiliate links. If you buy something through the links on this page, we may earn a commission at no cost to you. Learn more.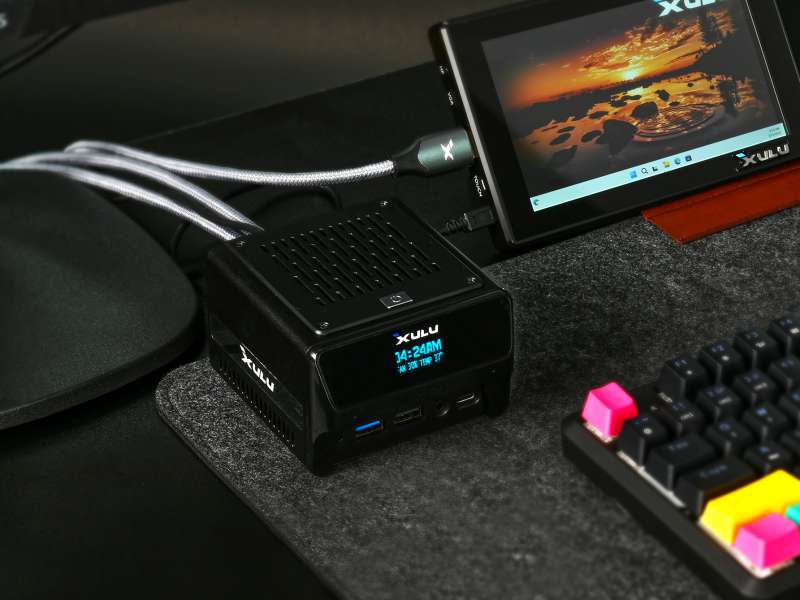 CROWDFUNDING NEWS –  It seems like large, over-the-top PC builds are all the rage today. But, for every neon-lit, liquid-cooled, monster tower computer, there's a PC building enthusiast running out of desk space. For those of us looking to save some room on our desktops, the XULU XR1 Max Mini PC is making its debut on Kickstarter. Offering a unique and feature-packed micro PC solution, the XULU XR1 Max manages to occupy only 5% of the desk space that a tower PC would while still packing a big computing punch.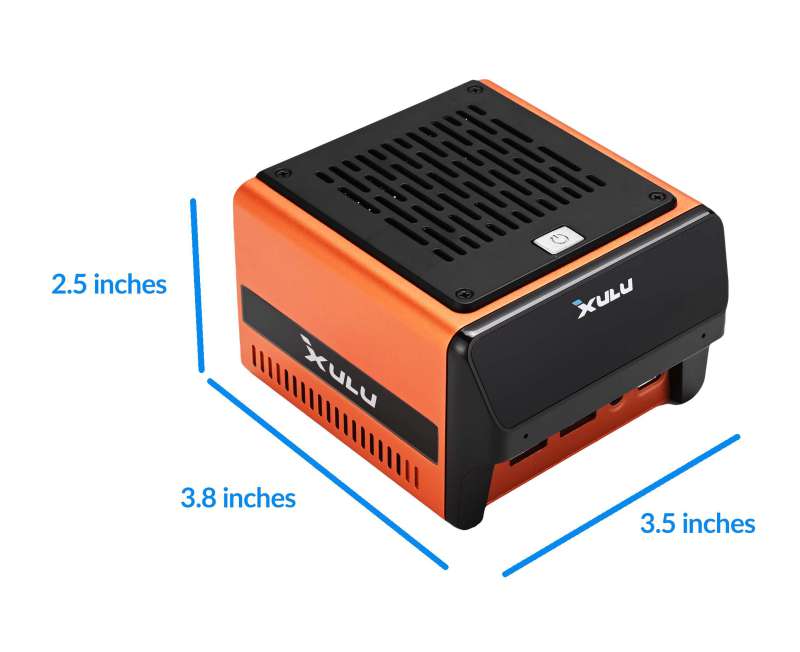 Measuring just 2.5″ x 3.8″ x 3.5″, the XULU XR1 Max has a sleek and compact design, and is available in six colors. Along with the compact size, flexibility is another big feature of the XR1. The XR1 Max has support for up to 64 GB of RAM and M.2 SSD slots upgradeable to 2 TB.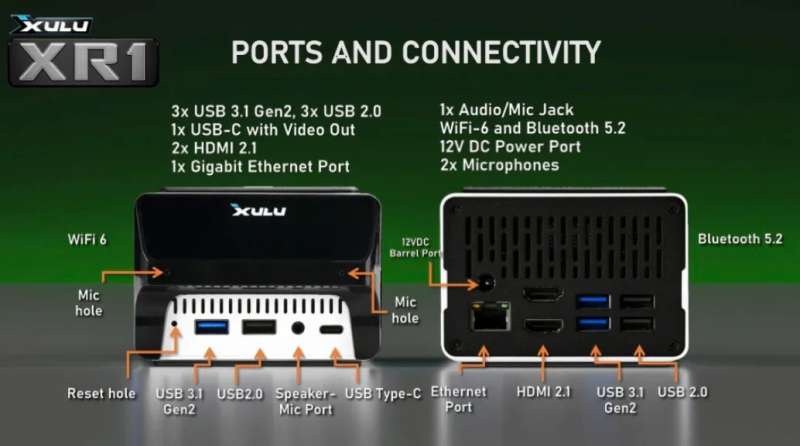 The XULU's connectivity options include Wi-Fi 6E and Bluetooth 5.2. It also boasts an array of ports, such as USB-A 3.1, USB-A 2.0, a Gigabit Network connector, a 3.5mm audio jack, a micro SD card reader, three HDMI 2.0 ports, and a USB-C 3.2 port for high-speed data transfer and 4K video output. The XULU XR1 Max Mini PC supports both Windows 11 and Linux operating systems.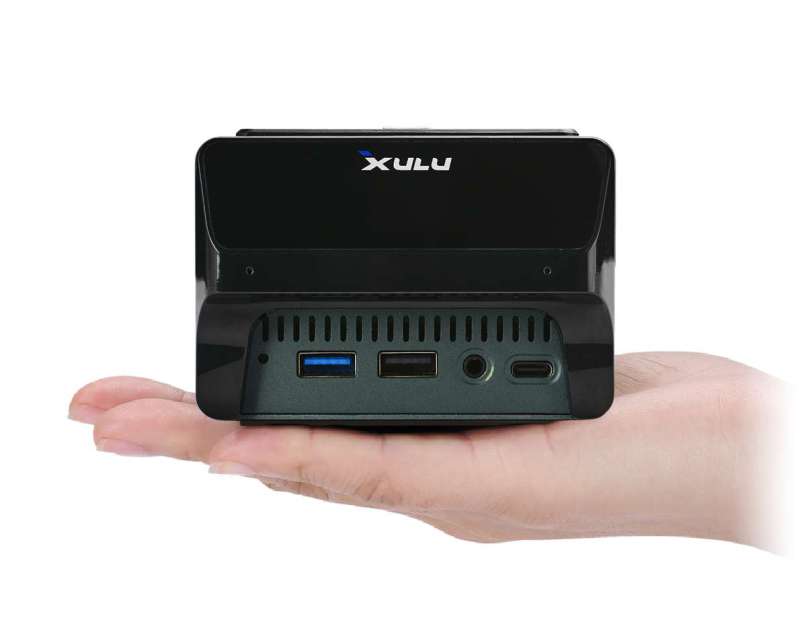 Hardware specs
AMD Radeon 7 Processor: 8 Cores / 16 Threads
GPU: Radeon 8
Multi-function status LED display
User upgradeable LPDDR4 RAM (up to 64GB)
User Upgradeable M.2 SSD (up to 2TB)
Dimensions: 2.5″ x 3.8″ x 3.5″
RJ45 ethernet port
USB Ports:

3 – USB-A 3.1
3 – USB-A 2.0
1 – USB-C 3.2

Operating Systems:

Windows 11 / Ubuntu / Linux

4K resolution support for up to 3 monitors simultaneously
6E Wifi Technology
Enhanced cooling duct design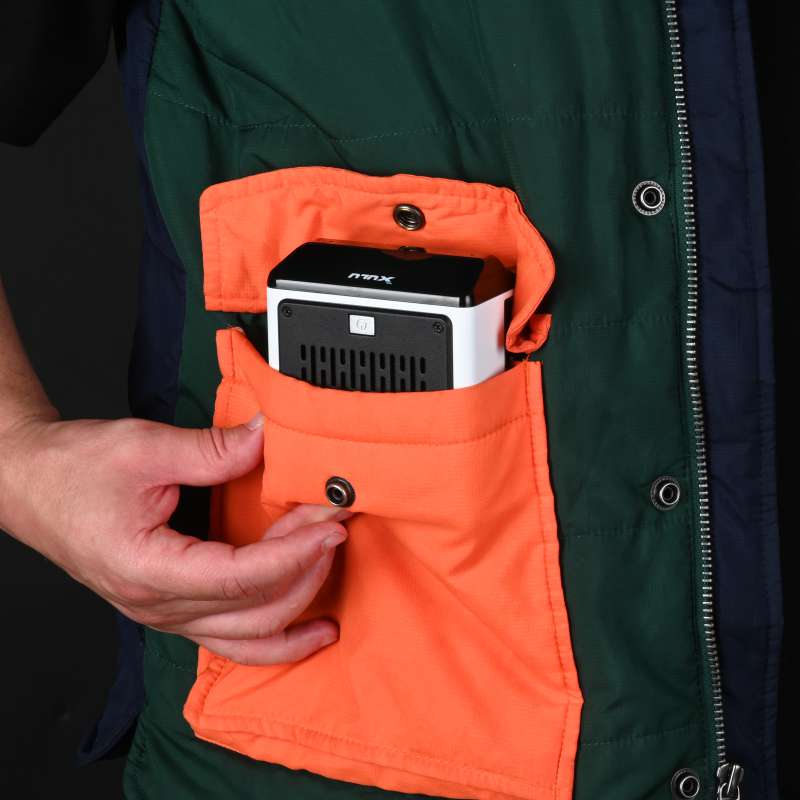 Mini PC Enthusiasts can back the XULU XR1 Max on Kickstarter to take advantage of early-bird pricing. Check out the full details on Xulu's Official Site as well.