We use affiliate links. If you buy something through the links on this page, we may earn a commission at no cost to you. Learn more.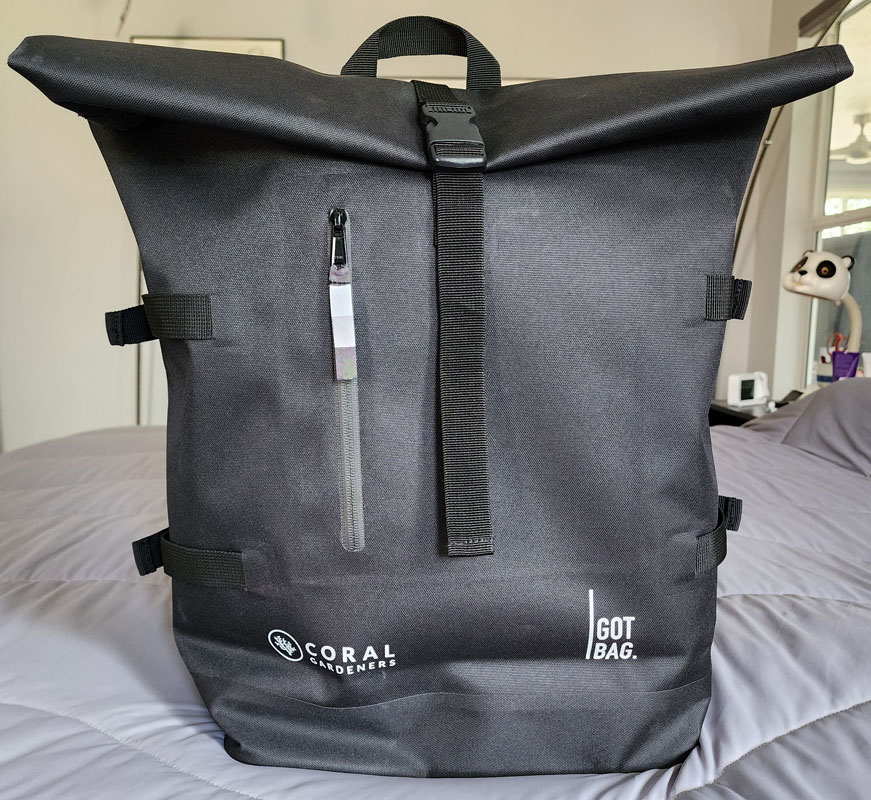 REVIEW – There are lots of organizations out there that want to change the world for the better.  GOT BAG supports ocean clean-up efforts, reaping the haul of plastic removed from the ocean and turning it into useful products. Today, we're going to look at a product that aims to do just that by repurposing ocean-impact plastic into a water-resistant, large-capacity backpack.
What is it?
The GOT BAG Rolltop is a backpack with a rolltop closure.  It includes a padded laptop sleeve, interior and exterior pockets, expansion straps, and a luggage strap.  This specific model is the Coral Gardners edition that features custom labeling and comes with a coral adoption card ($29 value) that supports coral preservation in French Polynesia.
What's in the box?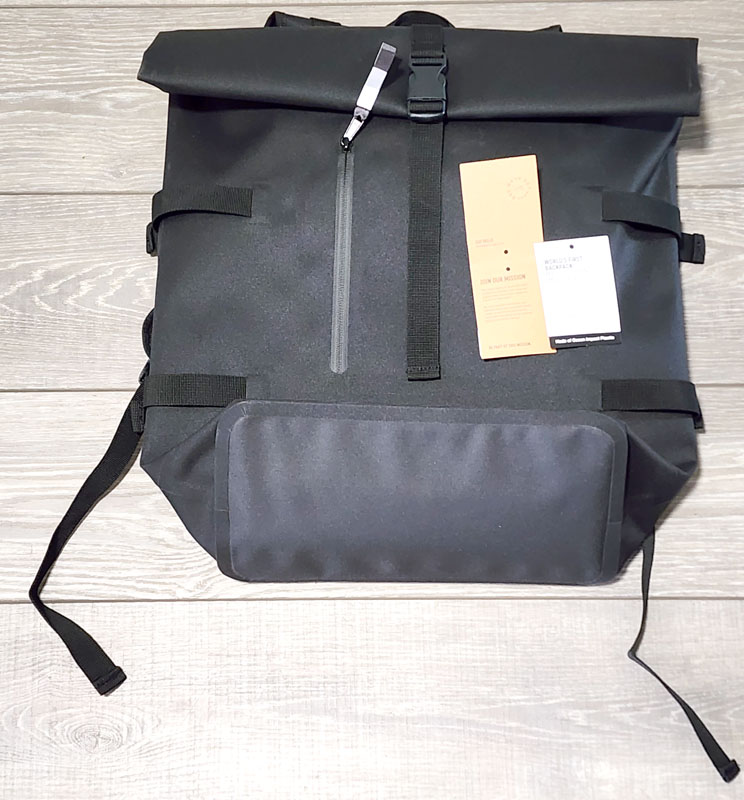 GOT BAG Rolltop backpack with removable laptop sleeve
Two welcome/info cards (originally tied to the bag)
Coral Gardners coral adoption card (not included with my review sample)
Hardware specs
Dimensions: 17″ (expandable to 26″) H x 13″ W x 6″ D
Weight: 2.49 lbs
Composition: 59% ocean-impact plastic fabric, 17% other recycled materials, 24% non-recycled materials (zippers, foam, buckles)
Finish: waterproof, stain-repellent, PFC & PVC-free
Capacity: up to 31 liters
Strapping: shoulder straps (2), chest strap, suitcase handle strap
Included padded sleeve fits a 15-inch laptop
Design and features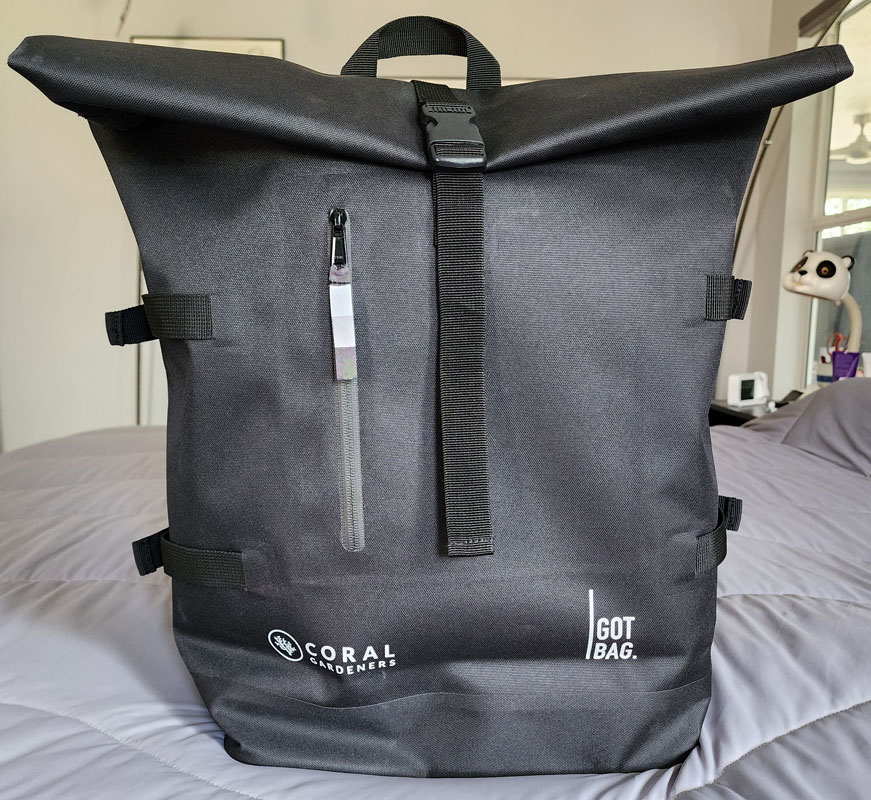 The GOT BAG Rolltop backpack is an imposing bag.  It is tall and wide.  The heavyweight fabric gives it a hefty feel.  The plastic-based fabric has a canvas-like feel to it, but it feels like the fabric could stop a knife – it's that beefy.  You can see the Coral Gardners logo on the lower left of the front of the bag.  Right above that, there is a slim, waterproof zippered compartment.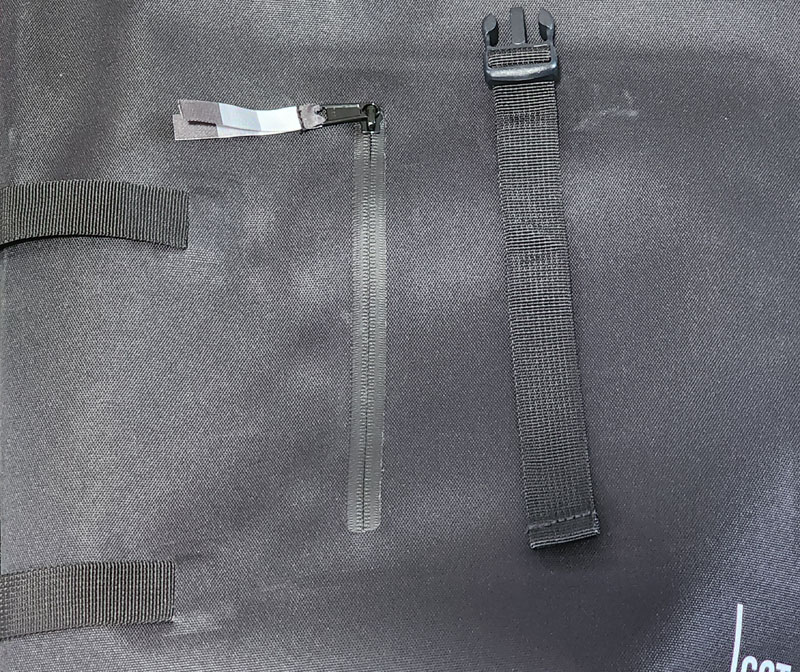 It isn't big but could hold a wallet, boarding pass (for those that still print them), or other small, thin item.  At the top, you can see the rolltop closure.  You can also see the four expansion straps, two on each side.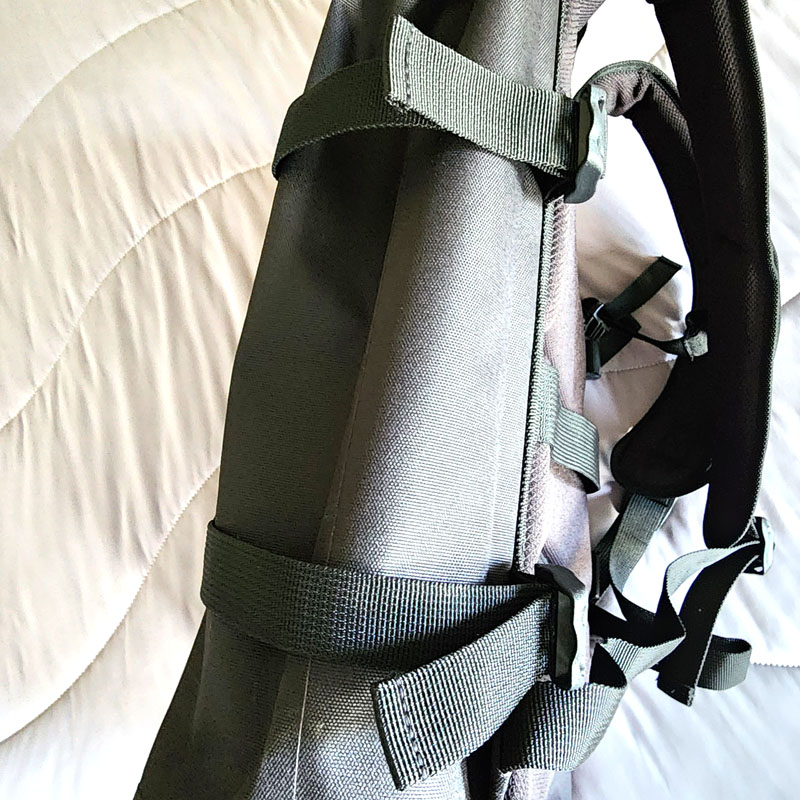 Opening the rolltop, GOT BAG has included additional Coral Gardners information.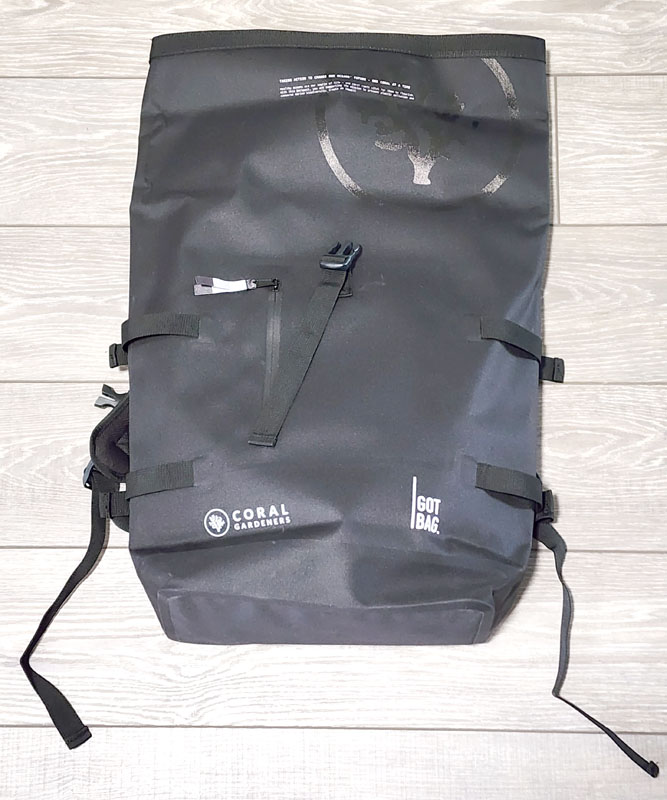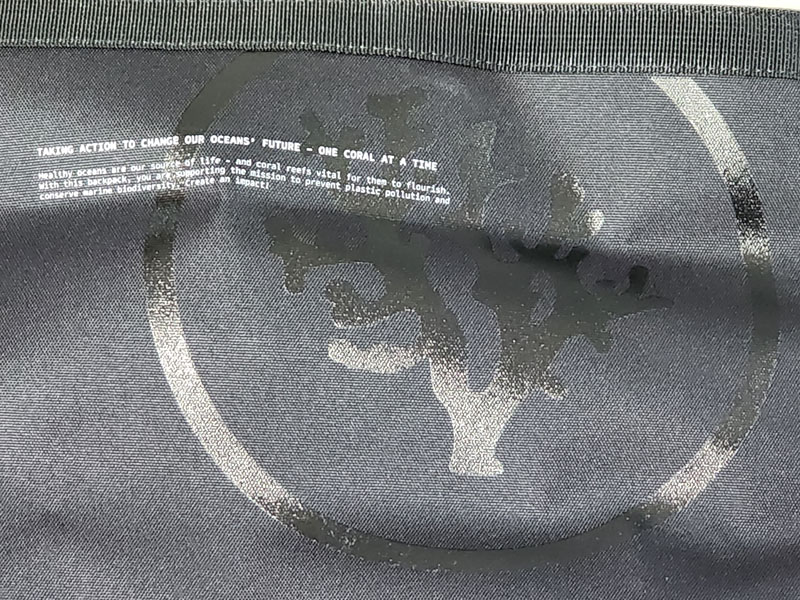 The top of the inside of the bag has a tag reminding you that you're helping the environment.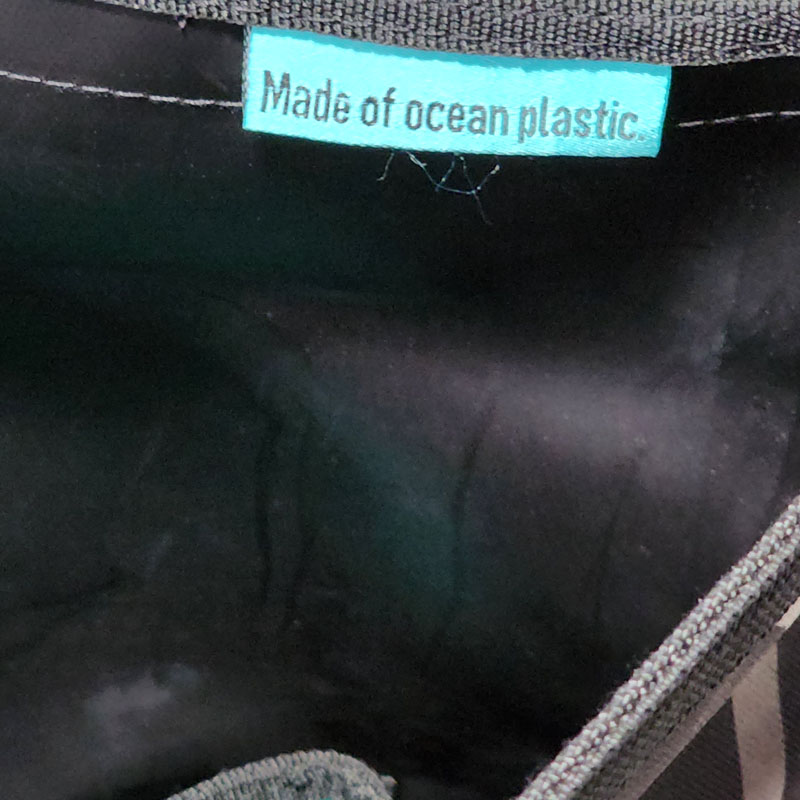 Taking a look at the back of the GOT BAG Rolltop backpack, we see the extensive comfort padding as well as the nicely padded shoulder straps.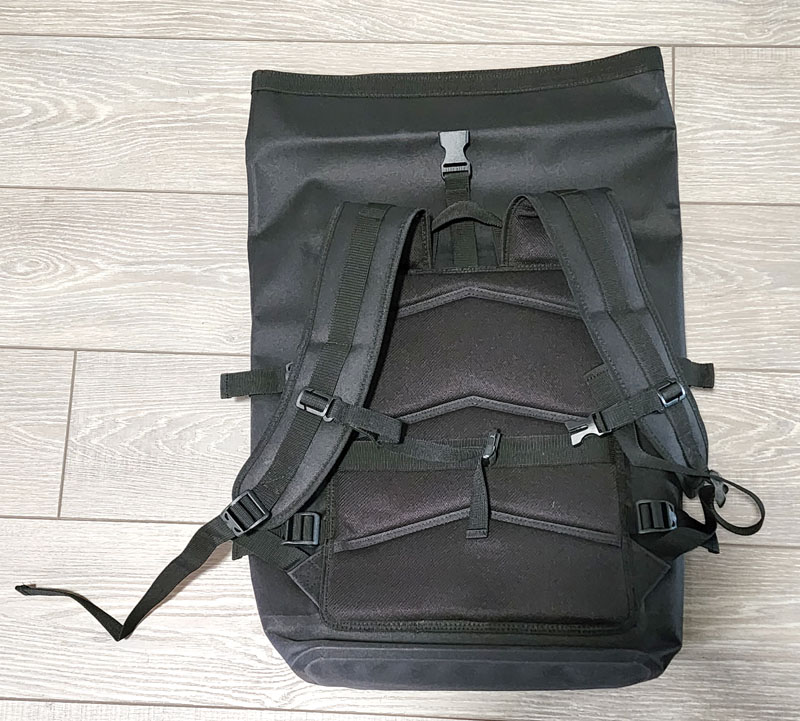 The straps are easily adjustable for a good fit and ease of putting on / taking off.  The chest strap clips across the chest to help balance the load.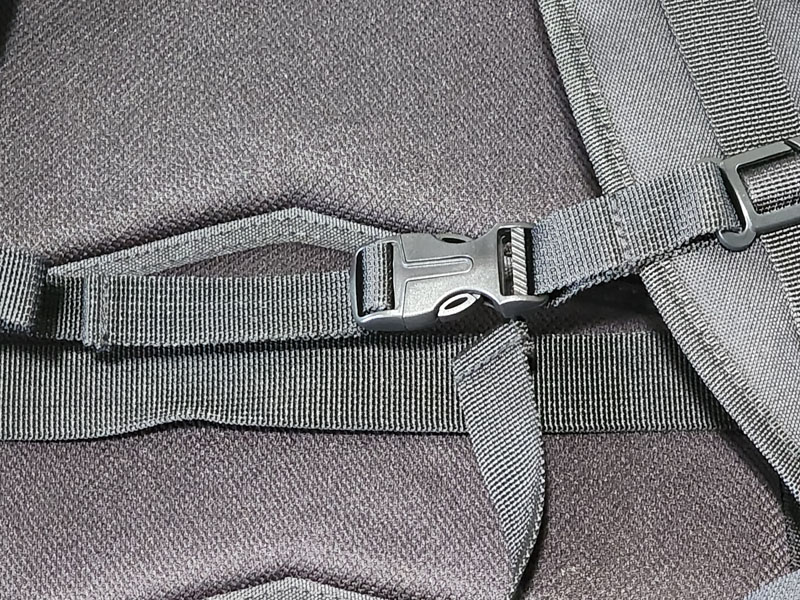 There is a carry loop at the top of the back.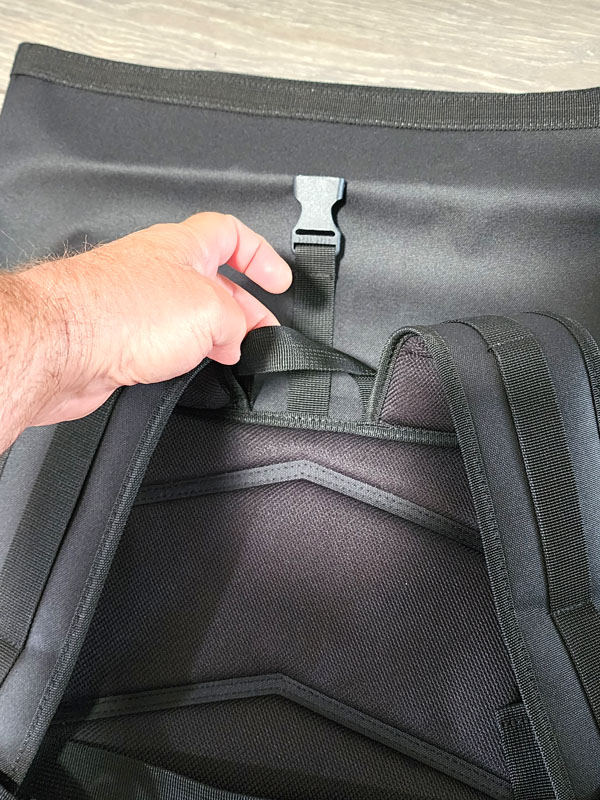 There is also a luggage handle strap so you can slip the rolltop bag over your wheelie luggage.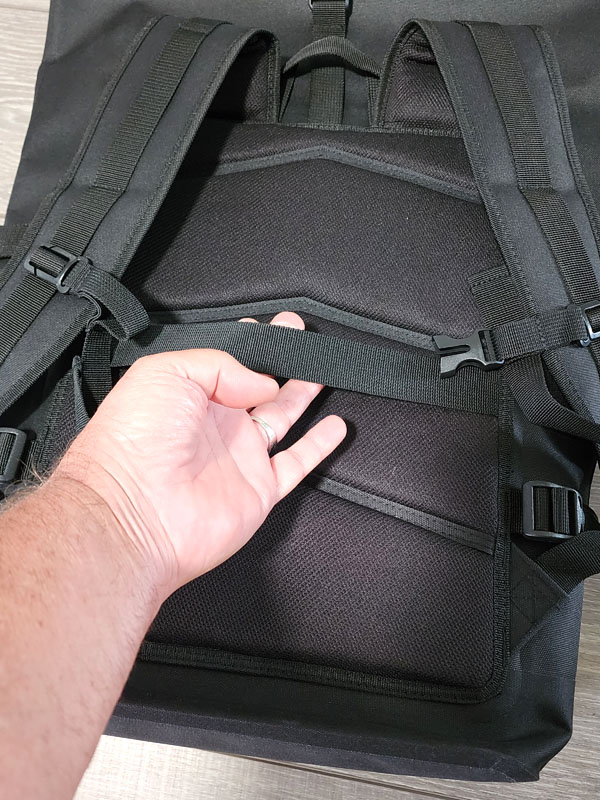 The inside compartment is big and open.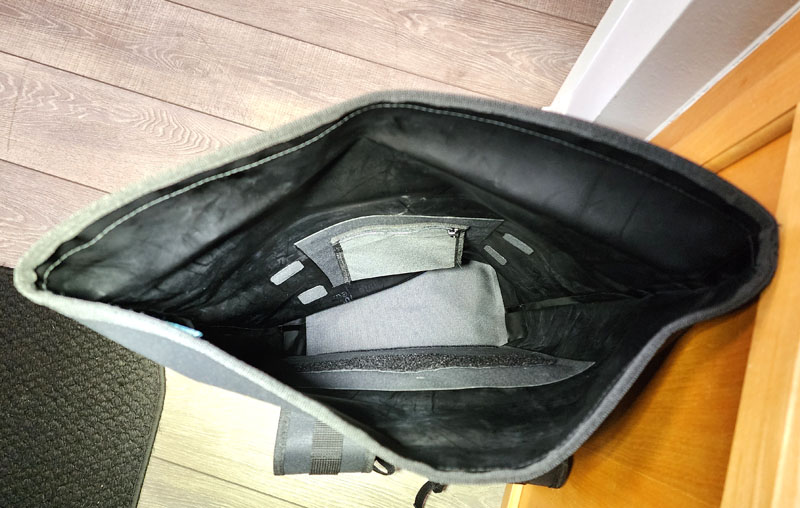 You can see the inside small pocket on one side and the Velcro straps (one high, one low) to secure the laptop sleeve on the other side.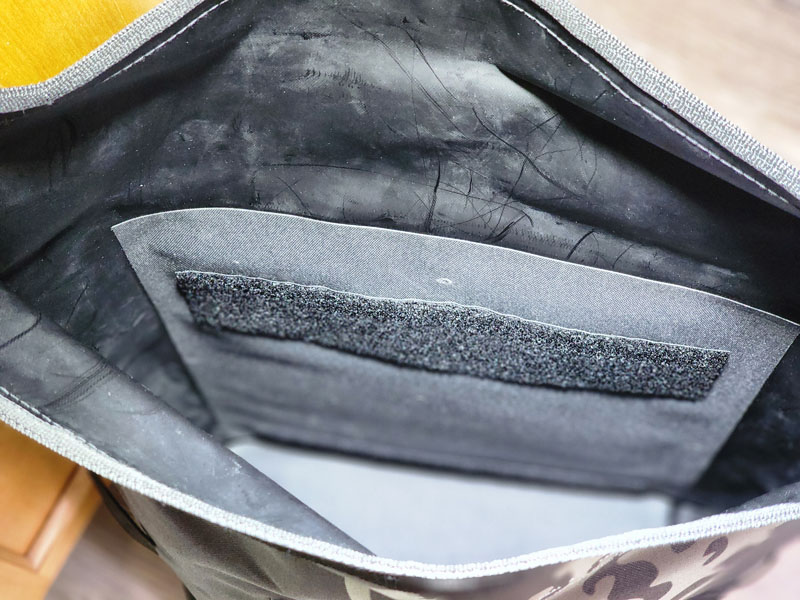 The laptop sleeve can accommodate up to a 15″ laptop and securely attaches to the two Velcro strips.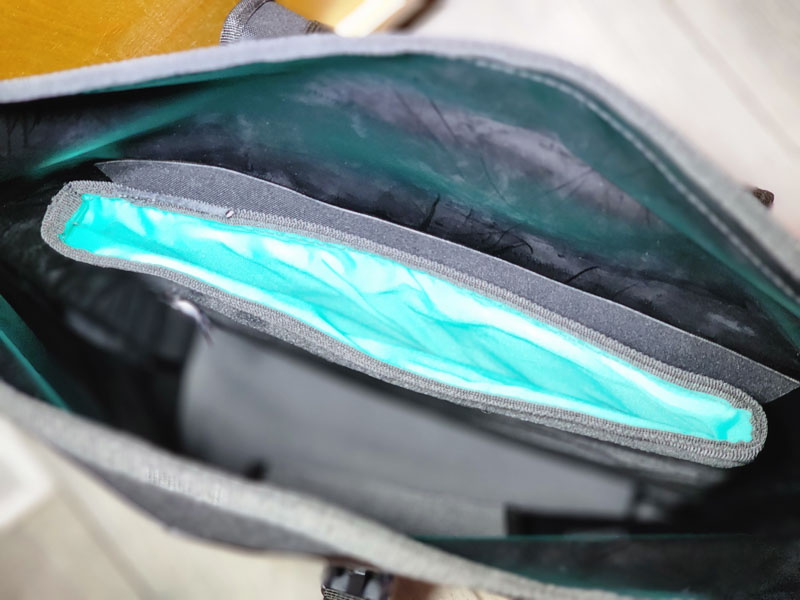 The sleeve is nicely padded and includes a front pocket.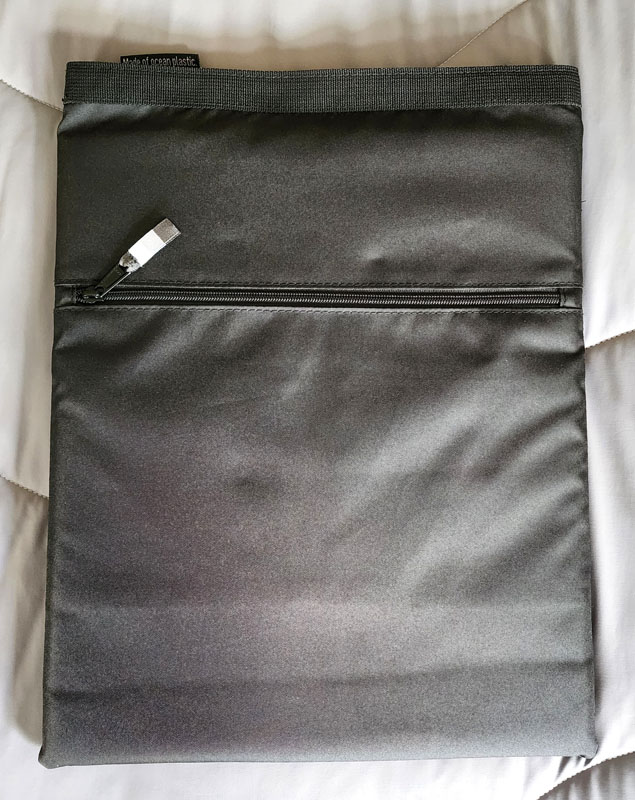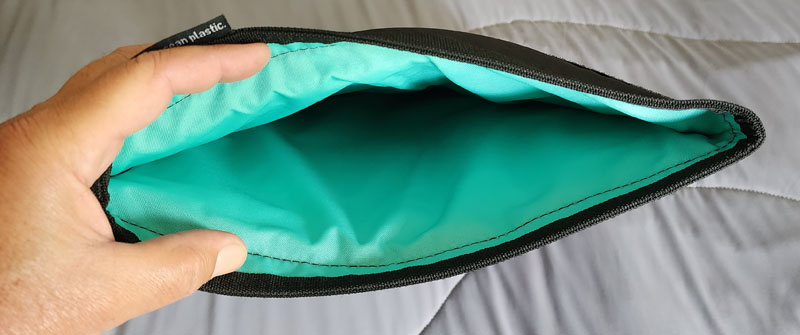 The pocket has a couple of organizer pockets inside.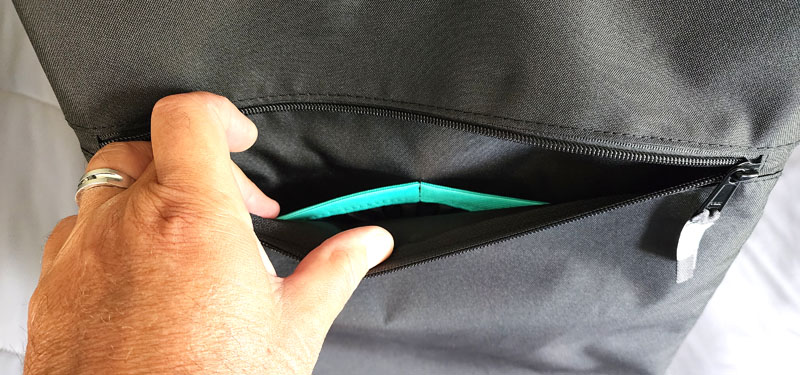 Performance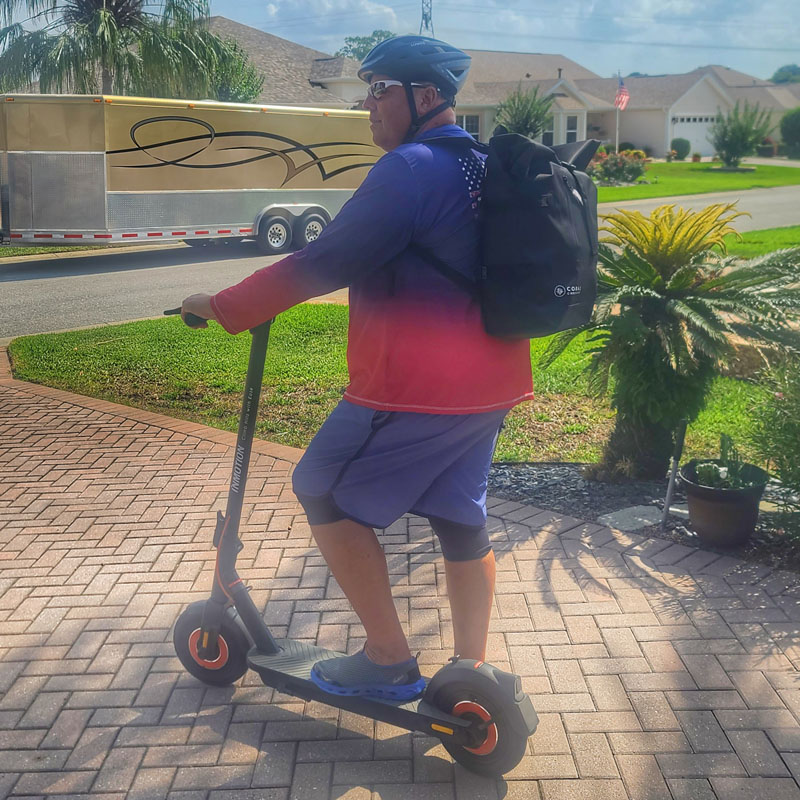 Here I am, about to head out on the Inmotion Climber scooter to go to the pool for a couple of hours of water volleyball.  Strapped securely on my back is the GOT BAG Rolltop backpack, Coral Gardners edition.  As you can see, this is a large bag.  I removed the laptop sleeve for today.  The bag happily gobbled up my size 12 sandals, an eyeglasses case, a change of clothes, a baseball cap, and a full-sized beach towel.  The rolltop closed without issue. My cell phone and ID card fit perfectly in the slim outside pocket.
On the ride home, the bag easily held my size 12 water shoes, cap, knee and elbow braces, eyeglass case, and my wet beach towel.   The padding and chest strap helped make the bag comfortable to wear, even with the heavy wet stuff in it.
If you wanted to travel for a short weekend, you could easily plop in a couple of outfits along with your laptop and chargers.  There aren't a lot of storage pockets, and the ones that are there are slim and small, but if you like a duffel-style backpack, this one is a pretty solid contender.  The fact that it also protects its contents from the elements means that even if you get caught in a summer downpour, your clothes and laptop will remain nice and dry.
What I like
The company's mission is admirable – removing ocean-impact plastic and putting it to use
Very well made
It feels tough – like it could survive rough use
Roomy
Good moisture protection for the contents
What I'd change
A side pocket for a water bottle or other small items would be nice
Final thoughts
The GOT BAG Rolltop backpack simply works.  If you're looking for a super-organized backpack with pockets for everything, this isn't the bag you're looking for.  But, if you're looking for a backpack with a huge main compartment that can swallow almost anything you can throw into it, and do it while looking good and helping to protect the Earth's oceans, then the Got Bag Rolltop is worth a look.  If coral is your thing, then the Coral Gardners edition checks off another box too.
Price: $159.00
Where to buy: GOT BAG
Source: The sample of this product was provided by GOT BAG.