We use affiliate links. If you buy something through the links on this page, we may earn a commission at no cost to you. Learn more.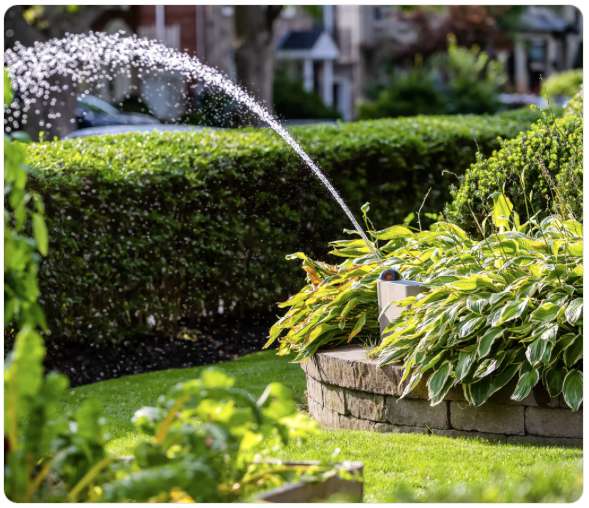 NEWS – One of the keys to maintaining a healthy lawn this summer is to keep it watered.  An in-ground sprinkler system is great, but for smaller lawns, installation can be cost-prohibitive.  Enter the Oto!  Oto is a smart, above-ground sprinkler system that is perfect for small lawns.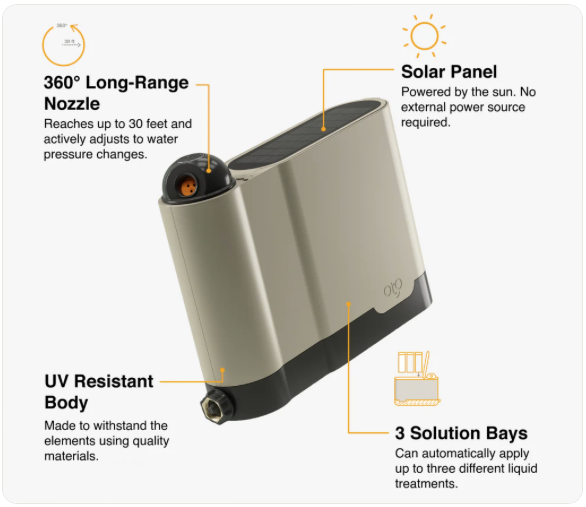 Water comes by connecting a standard water hose.  Power comes from its solar panel.  Brains come from Oto's mobile app, which can configure distances and schedules.  Lawn treatments, such as fertilizer and mosquito control, can be added via the internal solution bays.  If there's an Achilles heel to this gadget, it would be the price.  One OtO is $339, and treatment canisters cost anywhere from $39 to $56 each.  That's a bit of ouch, but it's a whole lot cheaper than having a sprinkler system installed.  For people who live in condos or starter homes with small lots, the OtO might be just what they need!