We use affiliate links. If you buy something through the links on this page, we may earn a commission at no cost to you. Learn more.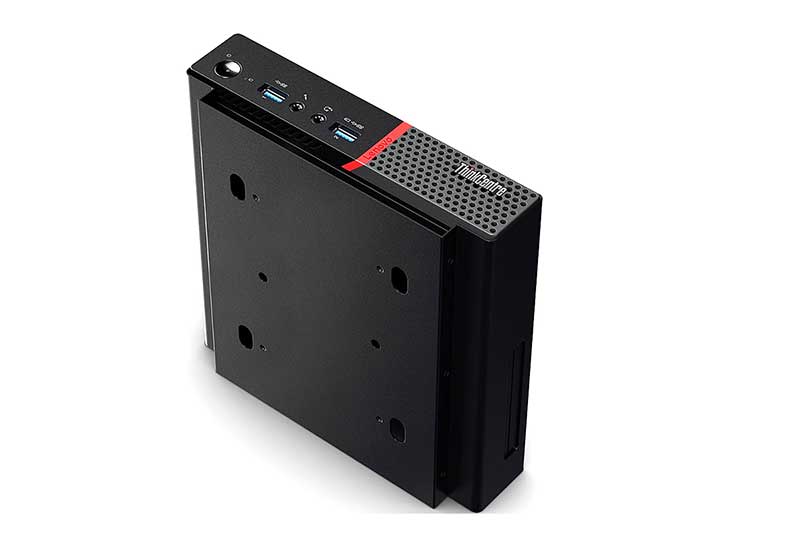 DEAL NEWS – Power, performance, and practical use of space are the selling points of this refurbished, tiny Lenovo ThinkCentre M900 desktop computer, now only $199.99.
The days of the giant desktop computer tower are over. Today, nobody wants a huge metallic monstrosity cluttering up their workspace. However, if you're still a devotee of the desktop, then you're likely thinking about packing as much power and functionality into the smallest possible footprint. 
With the Lenovo ThinkCentre M900, computer users can enjoy the best of both worlds, a slick machine with loads of performance pyrotechnics housed in an ultra-bite-sized package. And with a rock-bottom price on these refurbished M900 units, they're an across-the-board victory for almost anyone looking for a reliable and effective daily computer.
Of course, despite all the horsepower, the first thing you notice about the M900 is its size. At about seven inches square, the M900 is small enough to be positioned or mounted virtually anywhere, allowing users to hang on to their precious work area. And thanks to Lenovo's Smart Meeting Room Solution, it can easily connect wirelessly to a wall-mounted room display.
But don't let the small size be mistaken for slight. The ThinkCentre M900 is equipped with a zippy 6th-gen Intel Core i5 2.5GHz processor, capable of executing moves across a host of apps simultaneously to turbo-charge your productivity. Accompanied by WiFi and Bluetooth connectivity, 16GB of RAM, independent display support for up to three monitors, and a spacious 256GB SSD hard drive, users will be ready to take on virtually any work or home project, including playing some of today's most popular games.
This ThinkCentre workhorse has been fully inspected, tested, and awarded a grade "A," meaning it'll arrive in near-mint condition with minimal to zero scuffing or physical blemishes.
While you won't see the impact of the M900's refurbished status in its appearance, it most definitely shows up in its price. And according to an Epoka article, buying refurbished electronics has many environmental benefits, so it's an eco-win, too. 
With the current deal, you can land this Lenovo ThinkCentre M900 at just $199.99 while it lasts, a savings of $150 off the regular price (reg. $349).
Prices subject to change.