We use affiliate links. If you buy something through the links on this page, we may earn a commission at no cost to you. Learn more.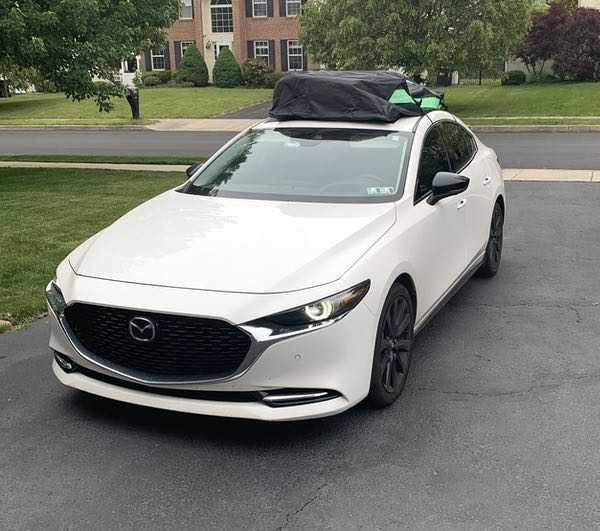 REVIEW – Sometimes your vacation plans require room for more stuff! The ONLU Car Topper Luggage Carrier is designed to extend that cargo capacity for your car, truck or SUV with a waterproof, durable, rooftop-mounted bag to hold all the things. How does it handle the goods? To the review!
What is it?
The ONLU Car Topper Luggage Carrier is a waterproof, soft-sided, rooftop luggage bag that works with or without an installed luggage rack.
What's in the box?
The kit comes with the luggage bag, a nonslip mat, 8 tie-down straps, and 4 door hooks.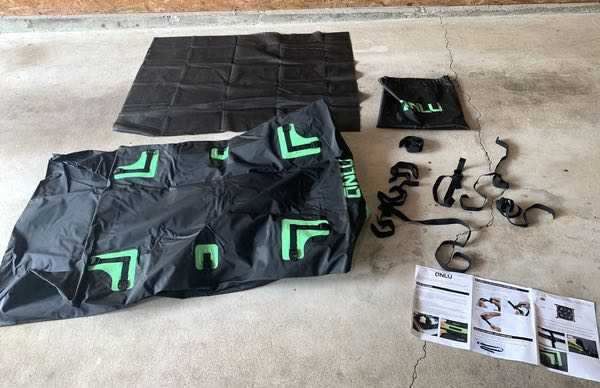 Hardware specs
55″ by 38″ by 16″
20 cubic feet carrying capacity
840D abrasion resistant PVC fabric construction
Design and features
The ONLU Car Topper/Luggage Carrier is designed to fit on all sorts of vehicles (sedans, hatchbacks, SUVs, minivans, etc.) with or without a luggage rack. Kudos to ONLU for providing easy instructions (with nice big pictures!) to help with the installation process!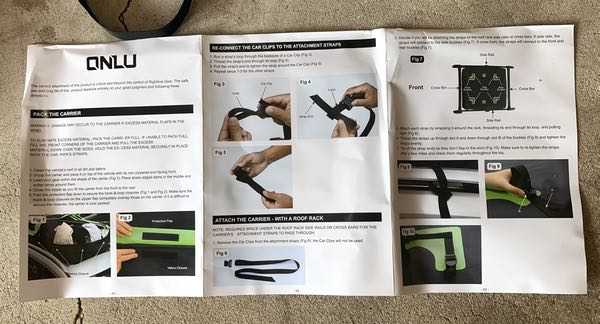 The carrier measures 55″ long by 38″ wide by 16″ deep with 20 cubic feet of carrying capacity. Even though it is a soft sided bag, the sturdy build and assembly enable it to maintain its boxlike shape.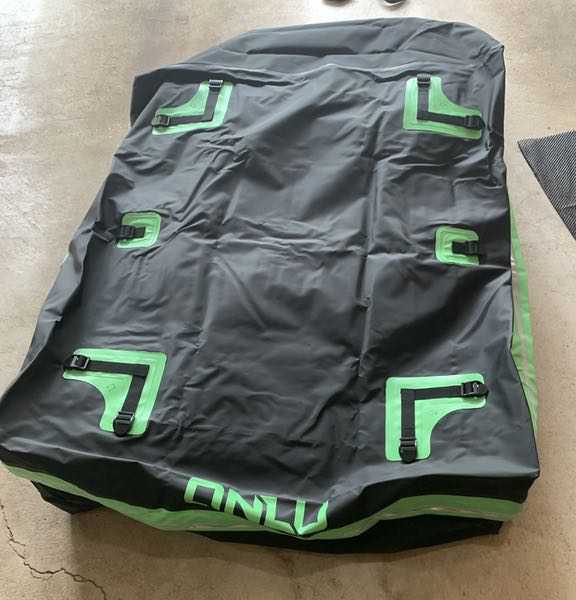 In this pic, you can see that the front end of the ONLU Car Topper Luggage Carrier has a bit of angle to it to help reduce wind resistance when you're on the highway.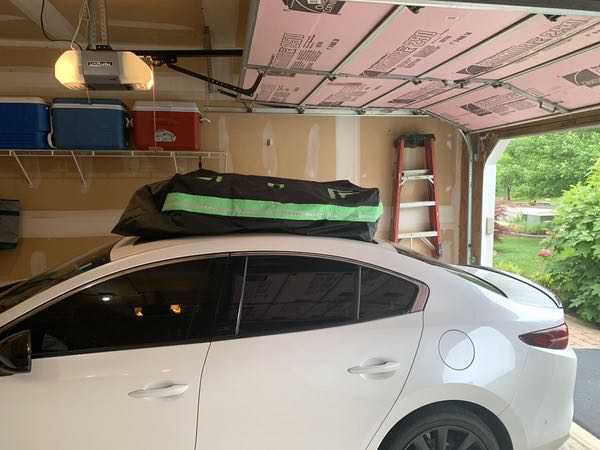 The primary material in the build is a beefy 840D multilayered PFC fabric that is waterproof, dustproof, and abrasion resistant. Here's an interior shot of the bag before packing.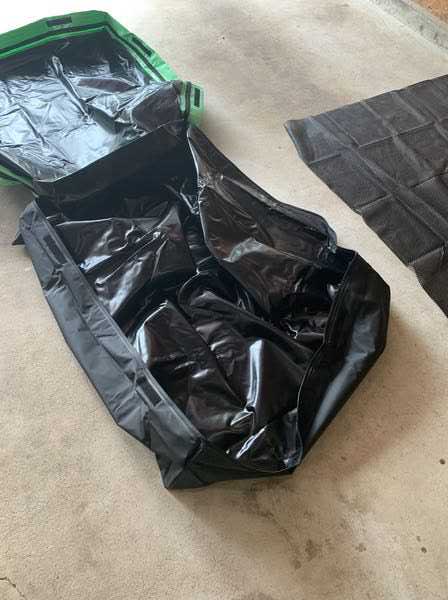 Here's a shot of the lid. Every corner and seam is reinforced at critical stress points. It will take a lot to breach this beastie.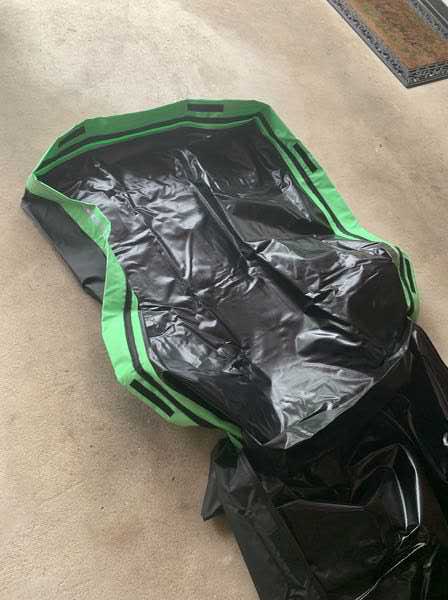 The entire perimeter of the ONLU Car Topper Luggage Carrier sports a heavy neon-green flap of fabric that uses velcro to cover the waterproof zips. This does cause a little bit of thumb-wrestling to get the zips open and shut unless you completely fold back that flap, at which point zipper travel gets easy. The double layer of protection is excellent at keeping your gear safe and dry. You won't be able to submerge the bag (obviously), but it will withstand heavy rains.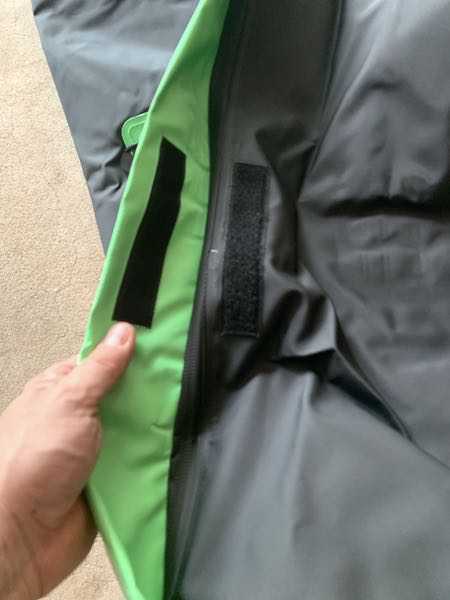 There are ten (10) total anchor points on the top of the bag to strap down your goods: 3 on each side, and 2 on the front and back. Your main anchor points are at the corners as shown below.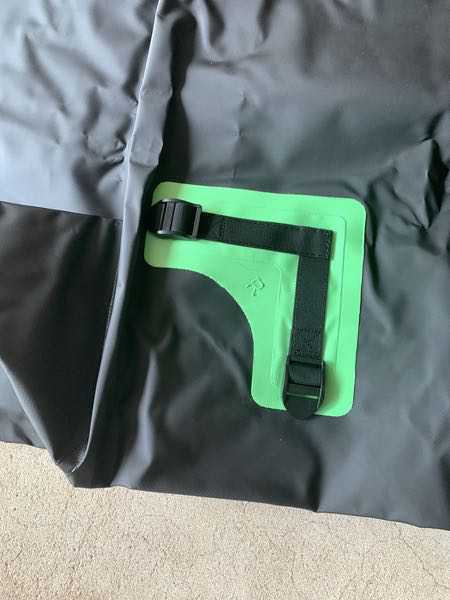 Your kit comes with eight 38″ nylon straps for securing the bag that you'll feed through the buckles at the anchor points. Each strap has a closed loop end and an open end.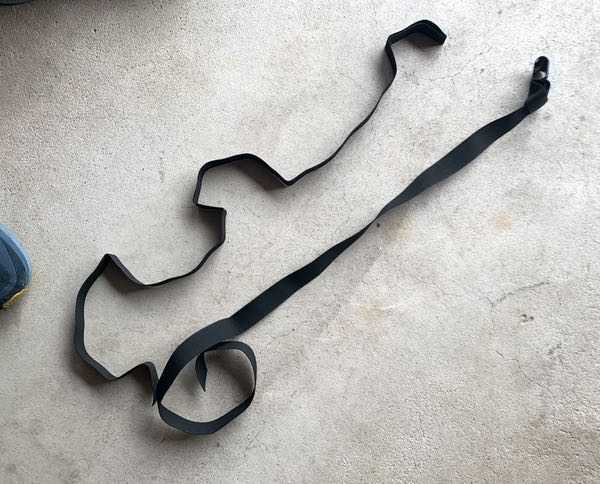 If you were attaching your bag to a roof rack or a cargo basket, you would loop those straps around the rack, then double them back through the buckles at the attachment points as shown below. Cinch down the straps and you're good to go.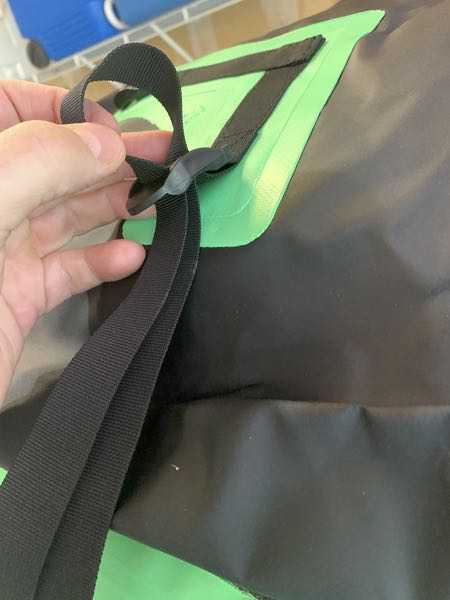 If you're attaching them to a car without a roof rack, you'll use the special door hooks included in the kit. There are four total, and you connect them by looping the strap through the hook and then back through the loop as shown below.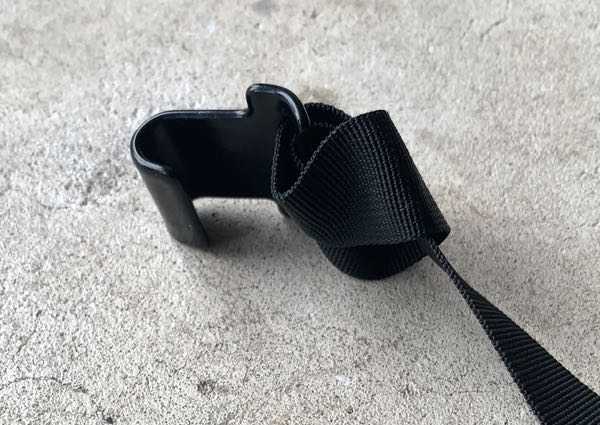 That hook is then designed to hook into the interior of your door insulation. Close the door and the straps are locked into place.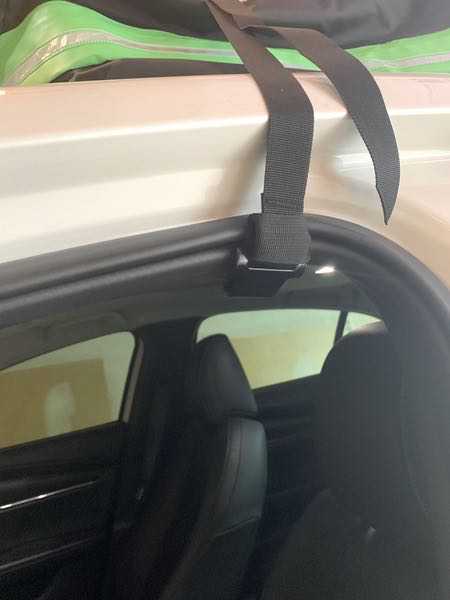 The carrying capacity of the ONLU Car Topper Luggage Carrier is impressive. ONLU claims that the bag can store 4-6 suitcases. In my test I loaded up two full size suitcases, a carry on pilot's case, and stuffed the extra space with rolled up towels and blankets…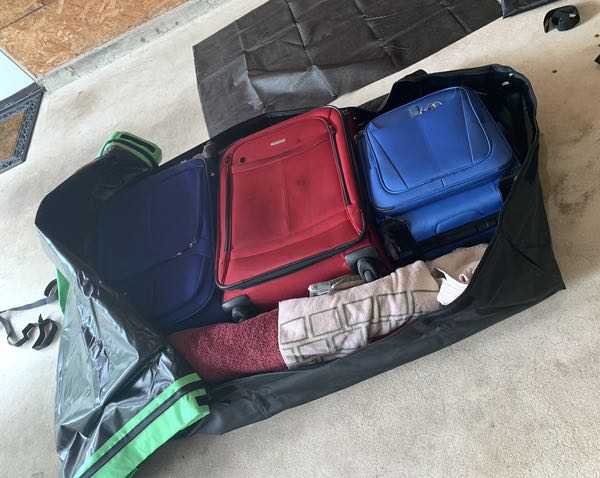 There's so much leftover room in there! I don't know that a cooler would fit, but I can easily pack out double the stuff I have in this bag with some smart organization.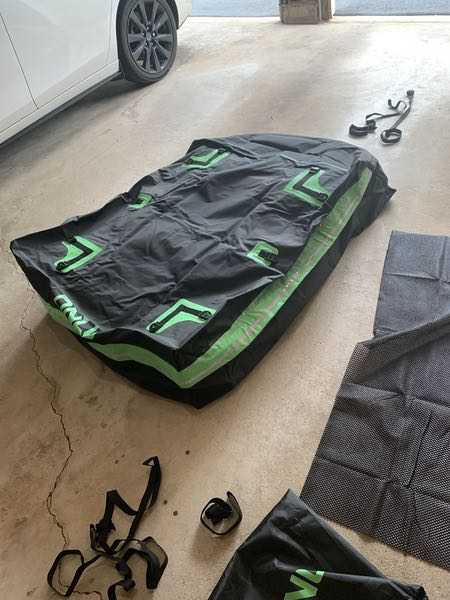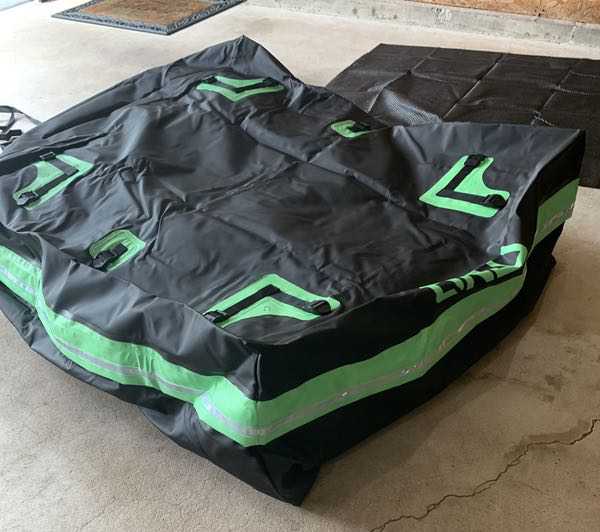 ONLU also includes a rubber nonstick mesh mat for use when you don't have a roof rack to keep the bag from slipping around and/or damaging your car roof.
Performance
For my first test, I decided to try out the ONLU Car Topper Luggage Carrier on my car.  It's a 2021 Mazda 3 sedan with some funky aerodynamic styling, so it's a good test for the adaptability of the bag.
On goes the rubber mat, and we're off to a good start! The thick mat is designed with a grippy surface that helps to keep the bag in place.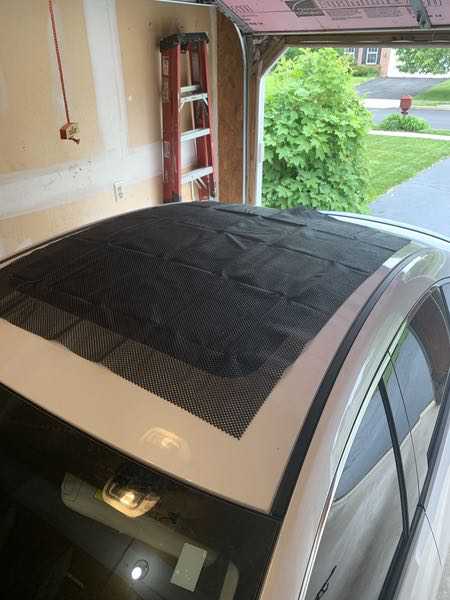 Here's a shot of the bag in place. It fits just fine on my smallish sedan roof.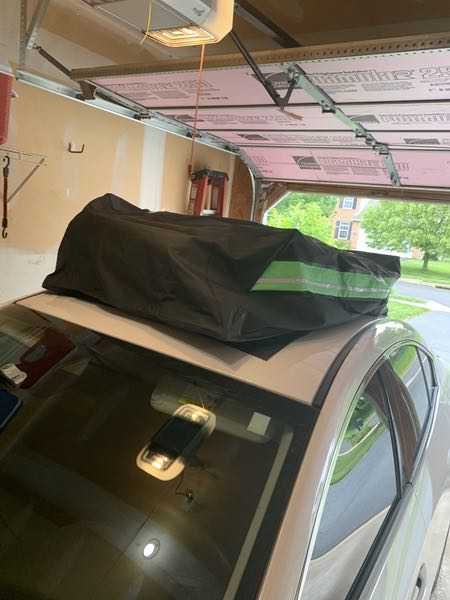 I had some doubts about the hooks and their security, but that concern vanished in my testing. The hooks feel loose when they get hooked around that squishy insulation, but that's just to keep the straps in place for the next step.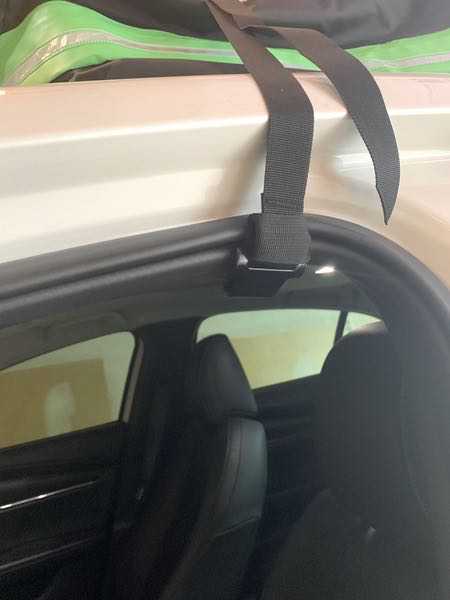 When you close the doors and cinch the straps down, everything feels nice and tight. Those bulky hooks also then act as a door anchor that keeps the cords from pulling loose. Note how the bag's shape conforms to the rounded roof of my car for a snug fit!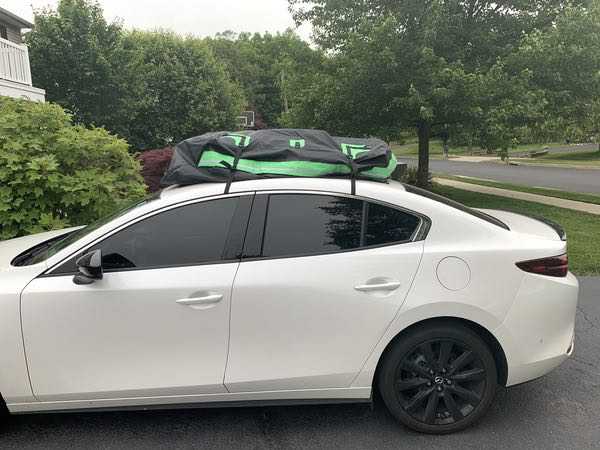 This is the same load I used in my test pics (3 suitcases and a half dozen blankets & towels). You can see how the bag cinches down for a tight fit, even with odd shaped cargo.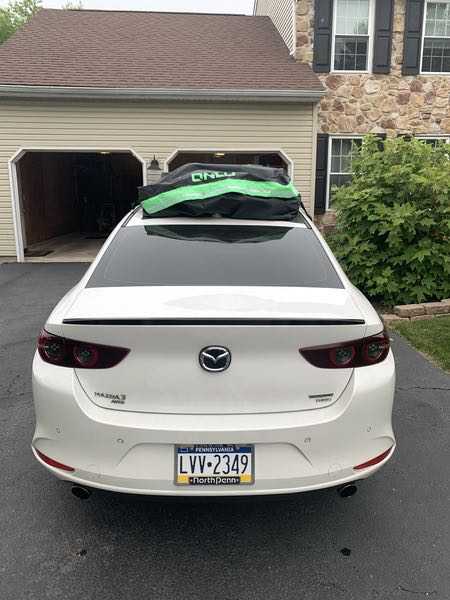 I was able to get some tests in with local driving (up to 45 miles an hour) and even got a little light rain. The bag stayed right in place as expected. You could add those extra straps to the side/middle anchors, but the kit doesn't come with an extra set of hooks. I'd prefer that for extra security in car mode without a luggage rack.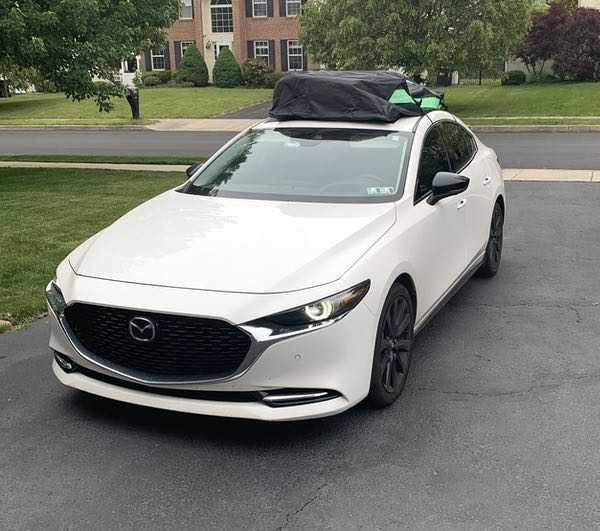 Now, we have a roof rack and a Thule cargo carrier (the Thule Canyon XT) for our SUV that will see the bulk of the duty for this bag. I haven't dragged all that out for the summer adventures yet, but I did do a pack/size test for reference. In this test, I loaded up 3 full-size beach chairs, a boogie board, and our Cool Cabana beach cabana for fit.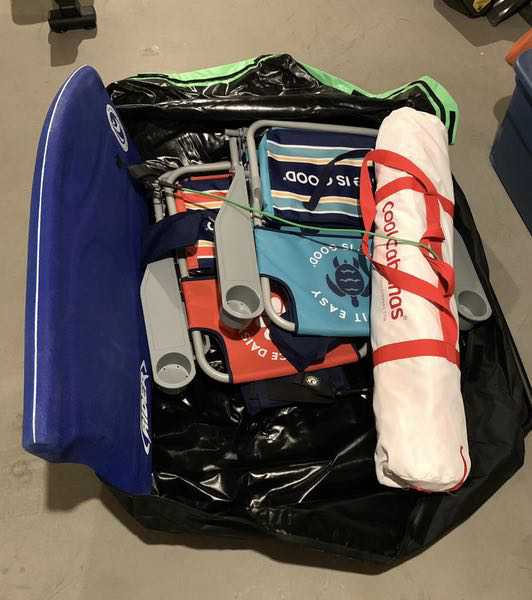 The ONLU Car Topper Luggage Carrier swallowed all the cargo like a champ.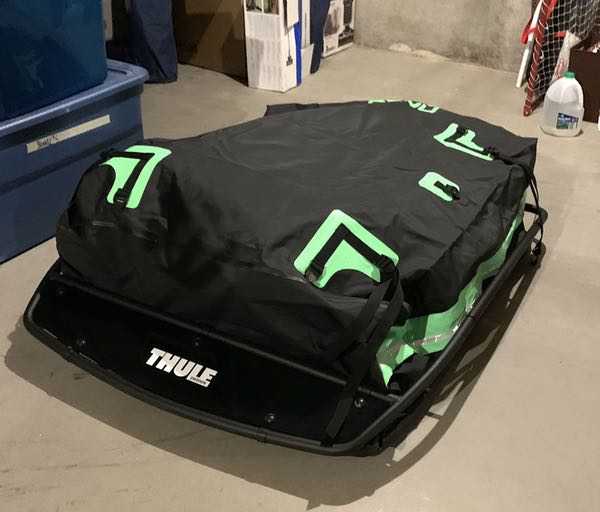 It's a little bit large to nest completely in the cargo carrier, but just a hair. I'm not concerned about locking it in place with the assortment o anchor points and straps. This will be perfect for our shore trips this summer.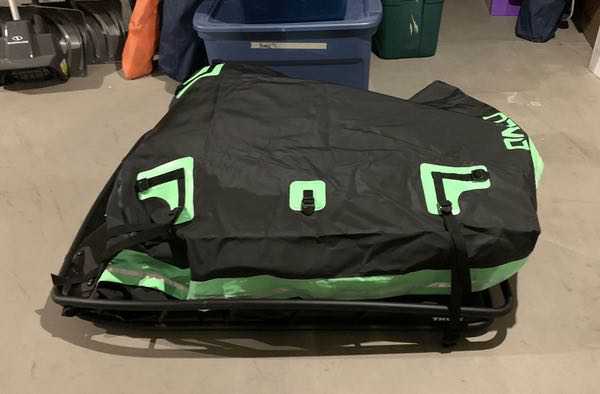 If there is one issue I have with the ONLU Car Topper Luggage Carrier, it's the storage bag. I know I am nitpicking here, but the storage bag is designed EXACTLY to the manufacturer's packing specs. It's a similar issue I have seen with tent bags: no one can fold these things down to that exact size in the real world. An extra inch of height and width would help with storage immensely. Not a deal breaker, but a thing you should know.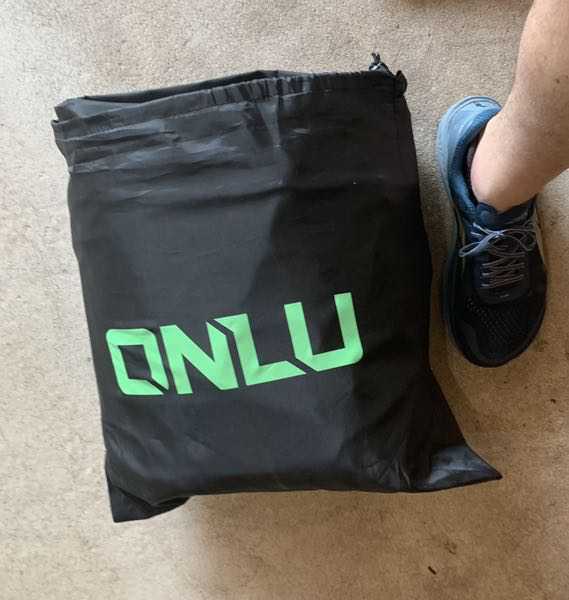 What I like
Durable build that will last years – no concern about waterproofing or tearing
Easy to load
Design works with just about any type of vehicle
What I'd change
Would like to see the extra set of hooks for car carry without a roof rack
Storage bag could be just a bit bigger for extra wiggle room
Final thoughts
The ONLU Car Topper Luggage Carrier is replacing my old canvas luggage bag for vacations and shore trips, and I'm really excited about this upgrade. It feels significantly tougher than my old bag, it's easy to work with, and the adaptability for multiple types of vehicles is a nice bonus. The size and rugged durability is also great for a variety of cargo. No complaints so far; we'll see how it holds up to extended testing.
Price: $72.99
Where to buy: Amazon
Source: The sample of this product was provided by ONLU.