We use affiliate links. If you buy something through the links on this page, we may earn a commission at no cost to you. Learn more.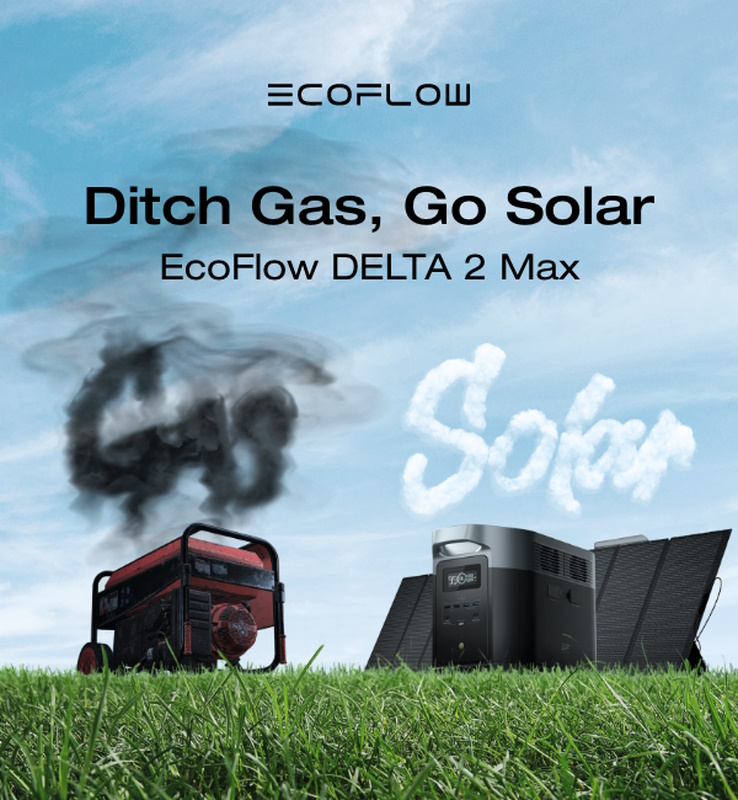 NEWS – Have you noticed how much the world around you is changing? Have you noticed the effect of climate change that includes a serious increase in storms and more so damaging storms? Are you more worried these days about losing power and feeling helpless when there is no way to power and charge your technology?
Enter the EcoFlow DELTA 2 Max Solar Generator!

This new Eco-Friendly device offers you a clean, fume-free, no maintenance, quiet 2400W replacement for your gas generator along with the additional benefit of staying out of the bad weather by using it safely indoors. With an output of up to 3400W, the EcoFlow DELTA 2 Max Solar Generator uses X-Boost proprietary technology to be able to run multiple appliances. With this amount of power, you can easily connect it to a transfer switch as a 120V home backup power solution. Its design includes an expansion capability that allows you to add external batteries and triple the capacity from 2kWh to 6kWh. You also enjoy fast recharging that takes the Solar Generator to 80% in approximately 43 minutes, and the LFP battery offers 3000 complete cycles till it's down to 80% capacity. 
If you are as excited about the EcoFlow DELTA 2 Max Solar Generator as I am, head over to the EcoFlow website and check it out. Price and availability information will be revealed on their site at 11:30AM EDT today.