We use affiliate links. If you buy something through the links on this page, we may earn a commission at no cost to you. Learn more.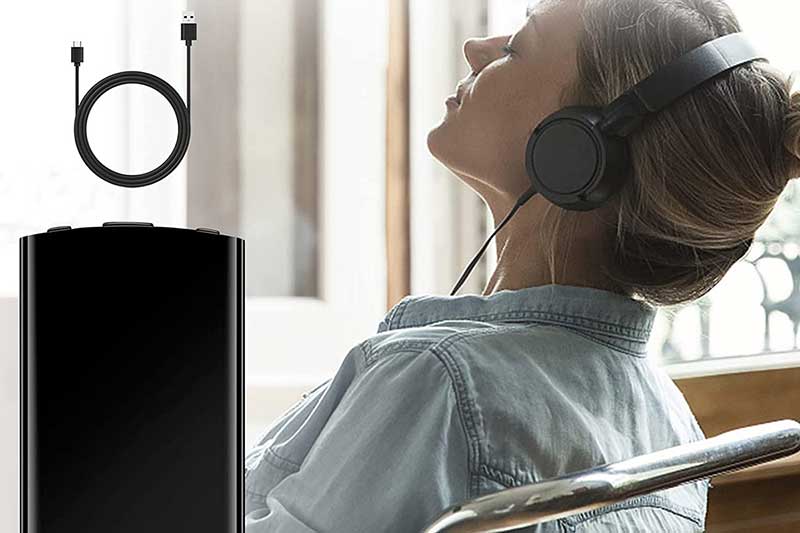 NEWS – TL;DR: Never forget anything important again when you record everything with this Mini Voice-Activated Recorder, featuring 64GB of storage and on sale for just $39.99 for a limited time.
Maybe you're a musician who wants to capture your performances or record a live concert. Or you may be an interviewer or podcaster in need of high-quality recordings. Or maybe you just need to take notes and don't want to get writer's cramp trying to scribble out all the information you need in longhand.
This Mini Voice-Activated Recorder can easily slip into your bag, pocket, or your wallet. It's also ready to capture super-clear audio quality recordings whenever you want to make sure something you're hearing is never lost and forgotten.
With its voice-activation capabilities, the recorder is extremely easy to use, clicking into action whenever it detects sound, then shutting off when not needed. Able to record in WAV, MP3, and other recording formats, this device with 64GB of storage delivers a full 360-degree surround recording at a range of up to 15 feet. That means you can store up to 750 hours of high-quality recordings without losing a single thought. 
Just flip the on switch to record and the off switch to shut down and save. It's that simple. And all the software is built in, so all it takes is slipping your headphones into the headphone jack to play back your audio. 
Meanwhile, the 230mAh rechargeable battery is a beast, offering up to 24 hours of battery life that can be fully recharged in under two hours. 
"Very clear recording and simple operation. Also, plenty of data space. Small and inconspicuous. I love it very, very much!" said one five-star review.
Right now, the world's thinnest mini voice-activated recorder is on sale for only $39.99 (reg. $52).
Prices subject to change.