We use affiliate links. If you buy something through the links on this page, we may earn a commission at no cost to you. Learn more.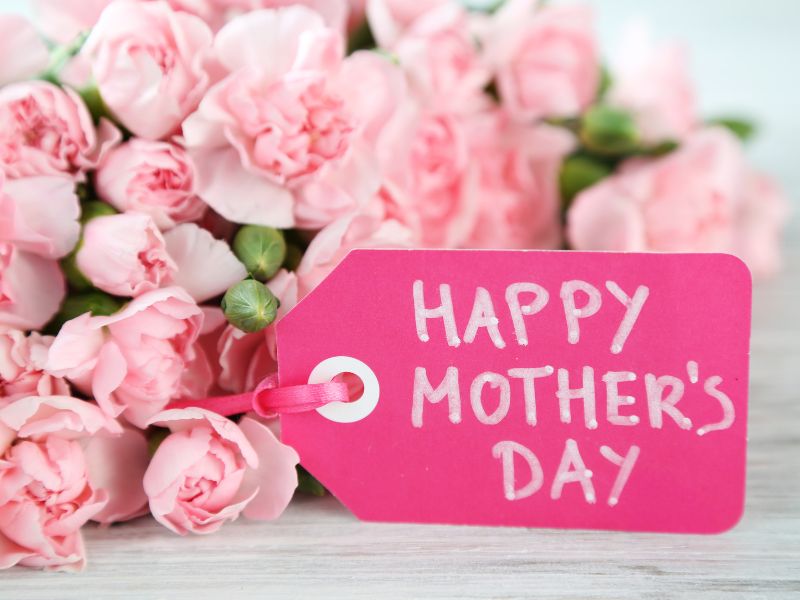 ARTICLE – Mother's Day is swiftly approaching so it's time to start thinking about how to show your mom just how much you appreciate her. In this gift guide, I've compiled a list of six unique and thoughtful gifts that are sure to make your mom's day extra special and show your mom just how much she means to you. So without further ado, let's dive into our picks for Mother's Day gifts!
HP Sprocket 3×4 Inch Instant Photo Printer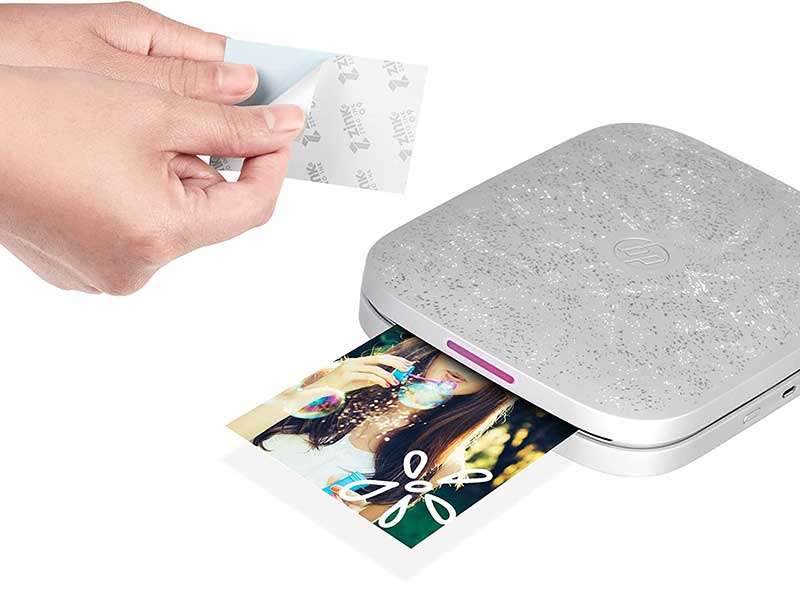 The HP Sprocket 3×4 Instant Photo Printer is a unique and thoughtful Mother's Day gift that allows moms to print photos from their smartphones. With its convenient and portable design, photos can be printed at home or on the go without the need for cables or a complicated setup. The HP Sprocket photo printer's sticky-backed paper also allows moms to turn their photos into fun and creative stickers for journals, photo albums, or phone cases.
This little battery-powered printer is a great way to promote family bonding and nostalgia, as it helps create tangible memories that can be cherished for years to come. With its easy-to-use interface, moms of all ages can enjoy the fun and creative possibilities of instant photo printing.
Price: $129.99
Where to buy: Amazon
ROBOTIME DIY Dollhouse and Book Nook kits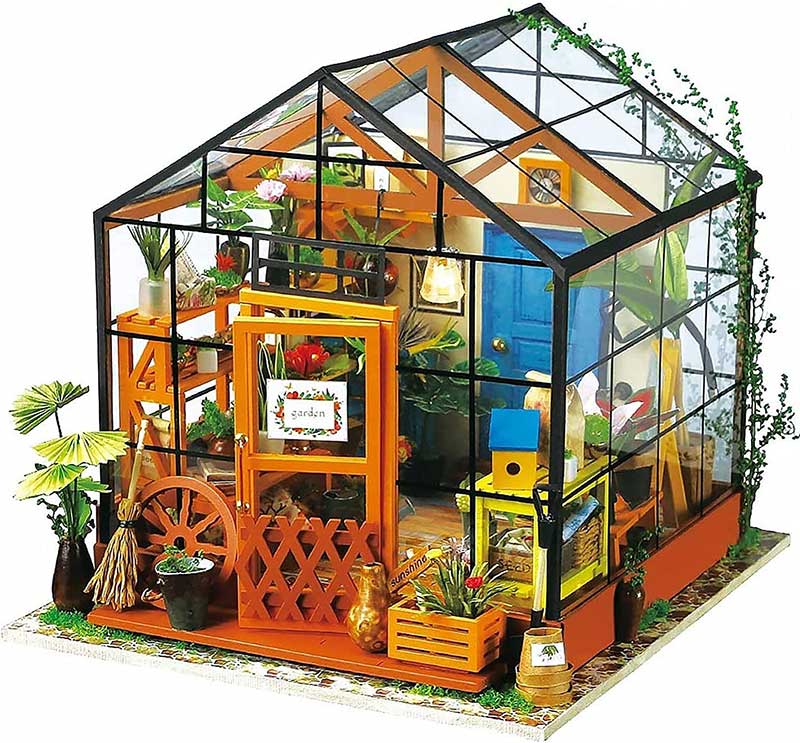 If your mom is crafty, she'll love these unique and creative Mother's Day gifts from ROBOTIME. These kits provide moms with a fun and challenging project that allows them to exercise their creative skills.
One of the main benefits of the ROBOTIME kits is their versatility. They come in a variety of themes and designs, such as the coffee house, greenhouse (shown above), or Victorian mansion, to specially designed kits that can add a bit of whimsy to a bookshelf.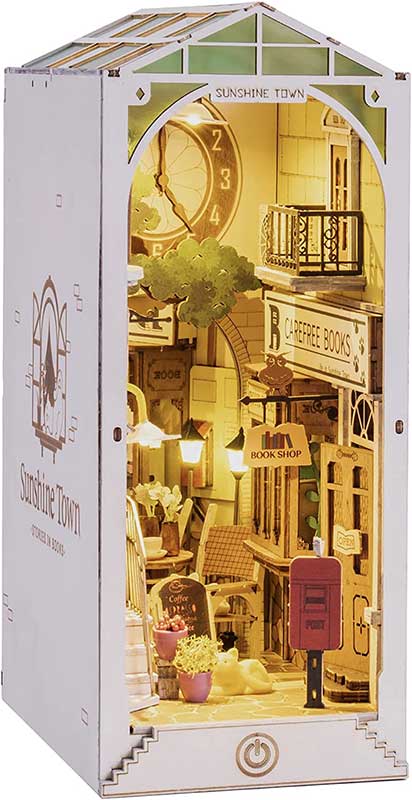 Moms can enjoy the process of building and decorating their own miniature world, creating a tangible and meaningful piece of art that can be displayed in their homes.
Additionally, these kits can be a great way for moms to relieve stress and unwind. By focusing on the intricate details and challenging aspects of the project, moms can engage in a calming and therapeutic activity that allows them to take a break from their daily responsibilities.
Price: Depends on the kit: $46.99 (Sunshine Town book nook shown above), and $39.99 for the Garden House (above).
Where to buy: Amazon
Drinkmate OmniFizz Sparkling Water and Soda Maker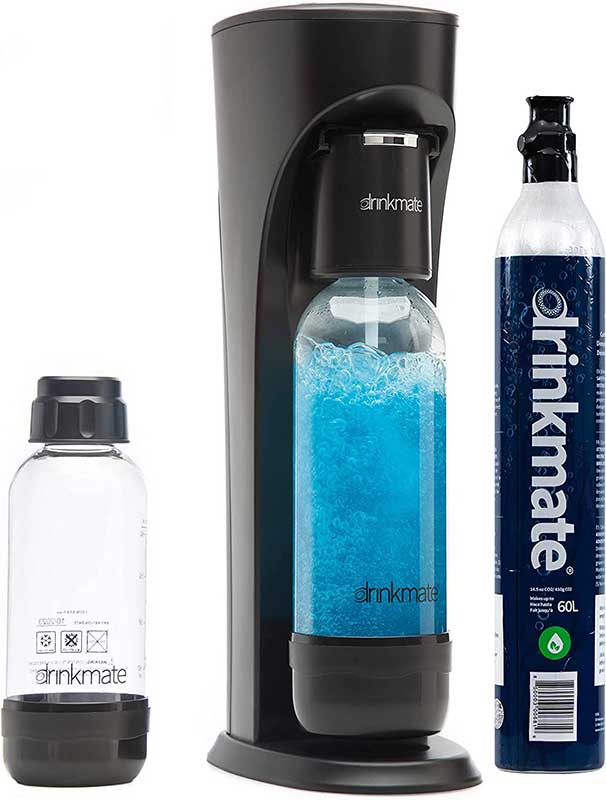 Who doesn't enjoy a fizzy drink? Making your own drinks at home is easy with the many carbonation devices on the market, but one of the main benefits of the Drinkmate OmniFizz is its versatility. Unlike most other carbonation devices, this one can carbonate almost any beverage, from water and juice to wine, cocktails, and even tea! So moms can get creative with their drink options, save money and reduce their carbon footprint by eliminating the need for store-bought soda that comes in cans and bottles.
Each 60L CO2 cartridge can fizz up to 60 liters of beverages! You can exchange the used CO2 cylinders online or locally where CO2 cartridges are sold.
Another advantage of the Drinkmate OmniFizz is its ease of use. It requires no electricity or batteries and can be operated with just the push of a button. Moms can quickly and easily create their own fizzy drinks, making it a convenient, fun, and time-saving option for busy schedules.
Price: $142.99
Where to buy: Drinkmate and Amazon
Carved Wood and Resin iPhone and Samsung Cases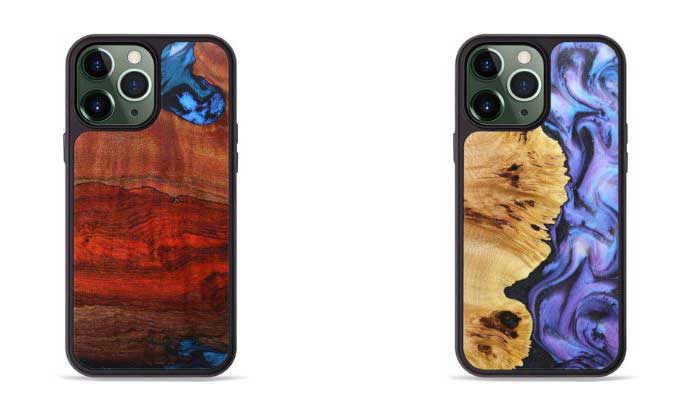 Your mom will love one of these unique iPhone or Samsung phone cases from Carved. These one-of-a-kind cases are handmade in Elkhart, Indiana, and feature a beautiful combination of real natural woods and gorgeous colorful resins. Available in a HUGE variety of color combinations, the cases not only look great, but they will protect your phone from everyday wear and tear including the display because the case has a raised rubber bumper around the display.
The decorative wood and resin are inset into a flexible yet strong TPU case that makes it easy to insert and remove your phone. Carved also offers a live edge version of their cases that have designs that wrap around the sides.
The iPhone cases are MagSafe compatible meaning that you won't need to remove your phone when you want to use a wireless MagSafe charger.
If you want to give your mom a truly one-of-a-kind case for her phone, Carved cases are the way to go and all of her friends will ask where she got it.
Price: $59.00
Where to buy: Carved and Amazon
Hotmoon Portable Sound Machine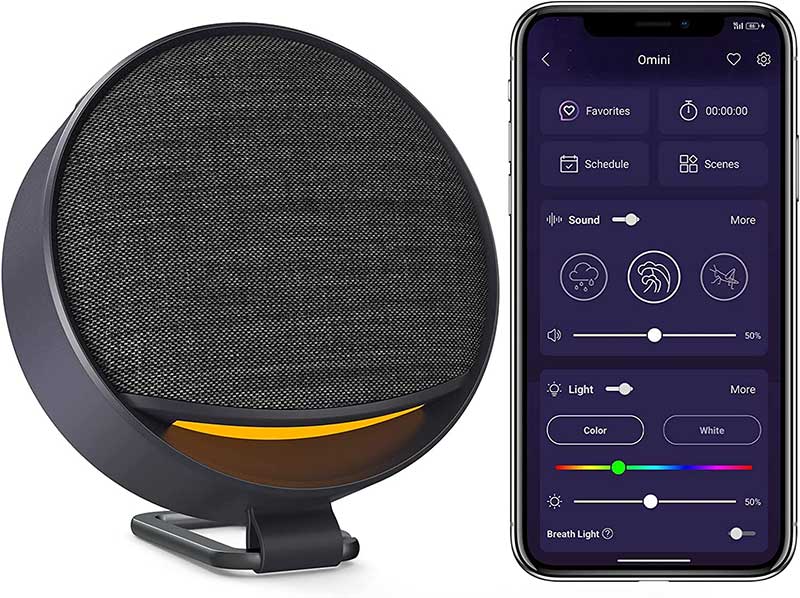 If your mom is hard to by for, consider the HotMoon Portable Sound Machine. This little device produces calming sounds that can whisk any mom away to a tropical paradise, even if it's just for a few minutes. Whether your mom is into white noise, ocean waves, or gentle rain, the HotMoon Portable Sound Machine has got her covered. With over 300 online sounds to create a DIY mix with your phone and an app or 22 built-in sounds, she can customize her listening experience to suit her mood and preferences.
Being a mom can be tough. The HotMoon Portable Sound Machine is designed to help reduce stress levels and promote relaxation, giving mothers a chance to unwind and recharge. And with its compact size and easy-to-use features, it's the perfect gift for busy moms at home or when traveling.
Price: $29.99
Where to buy: Hotmoon and Amazon
JMBricklayer orchid kit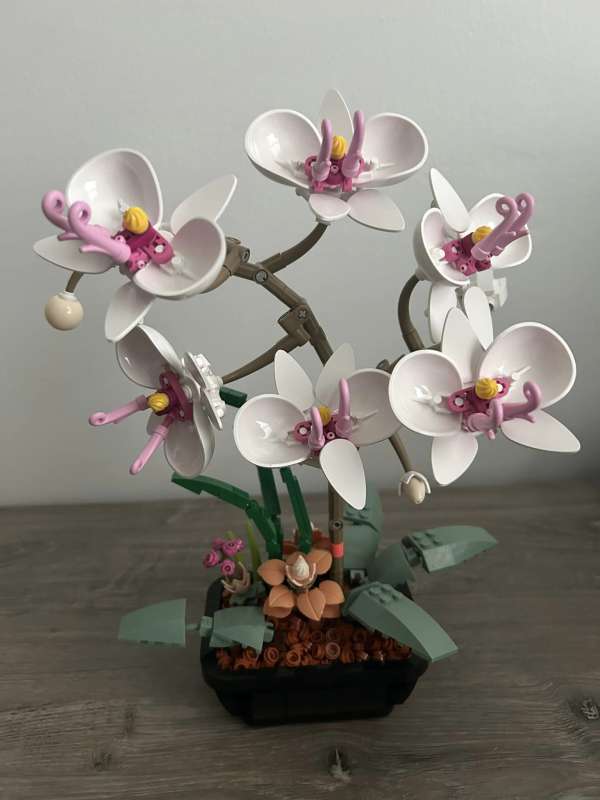 Here's another kit for the mom who loves plants but always forgets to water them! JMBricklayer's flower kits will survive the care of even the blackest-thumbed gardeners! These are easy-to-build kits that use LEGO-like bricks to build colorful plants that will add a touch of modern nature to your home or office. For a detailed review of the orchid kit shown above, go take a look at JMBricklayer Botanical Collection Butterfly Orchid review.
Price: $17.99
Where to buy: JMBricklayer and some kits are also on Amazon