We use affiliate links. If you buy something through the links on this page, we may earn a commission at no cost to you. Learn more.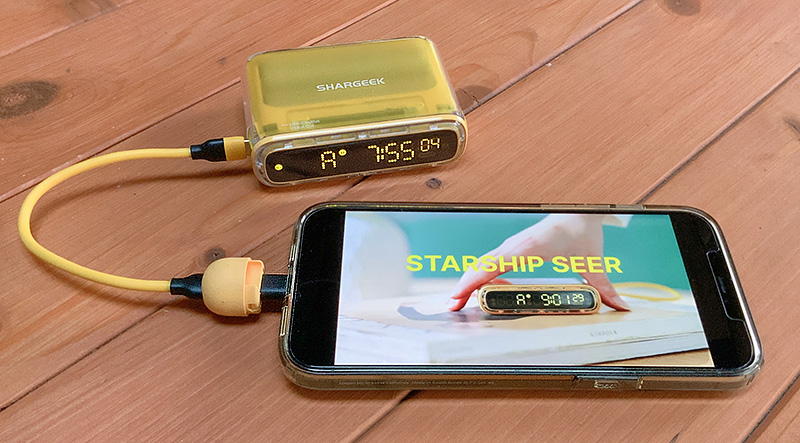 REVIEW – Who knew that in a short time, I would become knowledgeable in all things Shargeek—or Sharge—I can't figure it out. This whimsical company releases practical, but fun-to-use power banks and chargers. I've reviewed both the Storm2 Slim power bank and the smaller Sharge Flow Power Bank. I liked them both and still use them almost daily. Shargeek asked that we review the new Starship Seer (there's that whimsy, again) and review it quickly. So this will be both a first impression and a review in one. Should be interesting.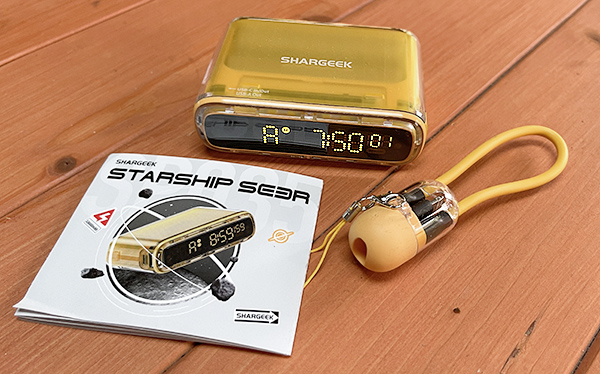 What is it?
The Shargeek Starship Seer is a 10,000mAh portable power bank that doubles as a charger, clock, and alarm clock. It also shows the remaining charging time—all within its brightly lit digital matrix screen. 
There are two ports—USB A and USB-C. The USB-C port can also be used for charging the Starship Seer itself. It comes in yellow only (so far).
Currently, the Shargeek Seer is on Kickstarter with an estimated delivery in May 2023. The money pledged has far surpassed the $10,191 goal.
Specs
Size: 3.54 x 2.56 x 1.14 in.
Weight: 7.83oz
Screen size: 3.09 x 0.67 in.
Battery capacity: 10,000mAh
Ports: USB-C; USB A
LED light-emitting matrix screen
Fireproof PC
Standby time: 60 days
12 Month warranty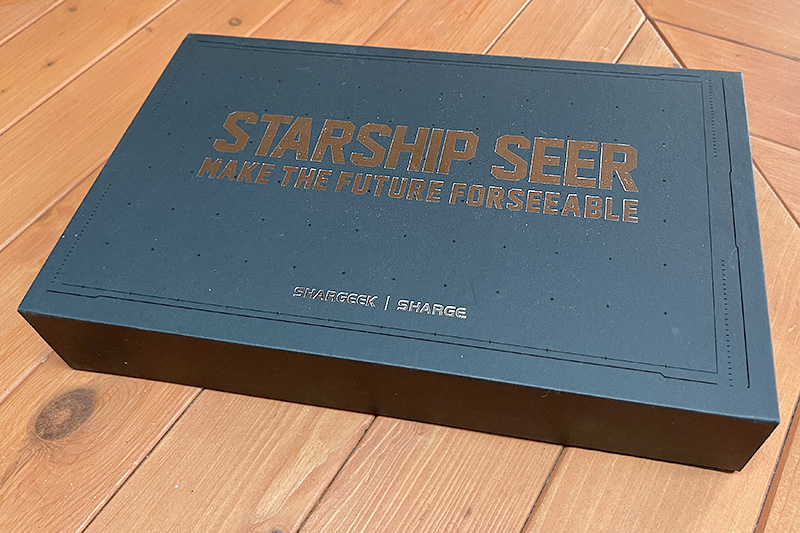 Design and features
The Shargeek Starship Seer arrived in a black gift box with "Starship Seer – Make the Future Forseeable" printed on the top in silver lettering. They put some effort into this product's promotion. In the box was the Starship Seer, a Capsule Portal (USB-C charging cable), and the Shargeek Retro 35W GaN Charger (a Mac SE look-alike) plug-in charger (sold separately).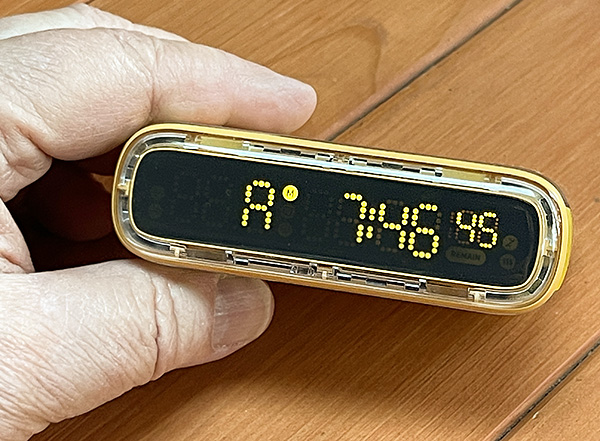 The Starship Seer performs a few functions: a 12-hour Digital clock, a 10,000mAh power bank, and an alarm clock. Shargeek says the design is cyberpunk. It's too cleanly designed for that moniker, but it is cool looking!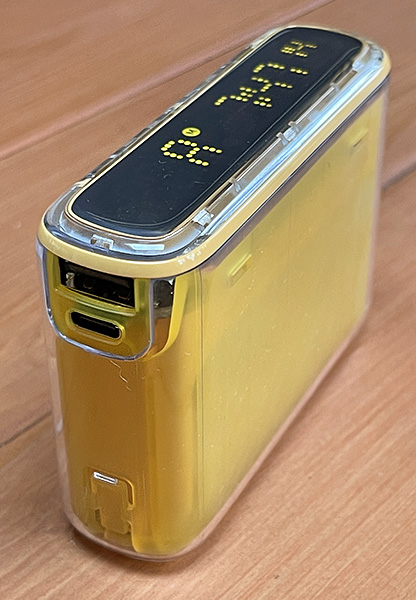 The credit card-sized (but thicker) Starship Seer is not too heavy at 7.83 oz. Its 10,000mAh battery is more than enough for recharging a smartphone 1-2 times over (depending on the phone). It's great for slipping in your pocket for an added power boost should you need it.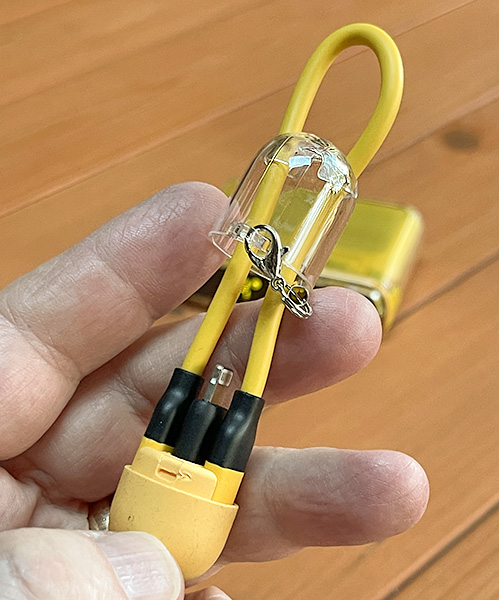 The Starship Seer can be used as a clock with alarm settings to wake you, remind you to stretch/take a break, or whatever reminders you need. There's only a single button on the Seer, so setting the alarm, checking the battery level, and even turning it off requires a learning curve.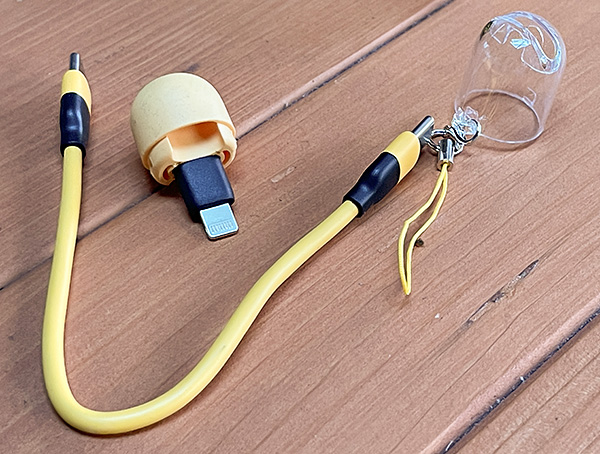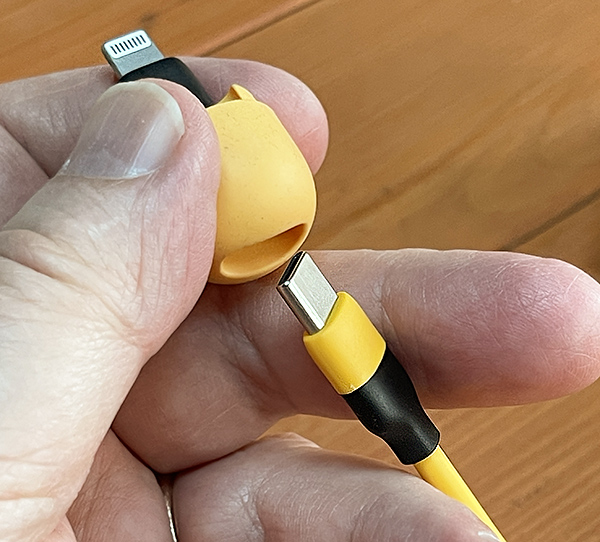 Included with the Starship Seer is what Shargeek calls a Capsule Portal 3 in 1 cable, a USB-C & Lightning accessory. It's a funky design, to say the least.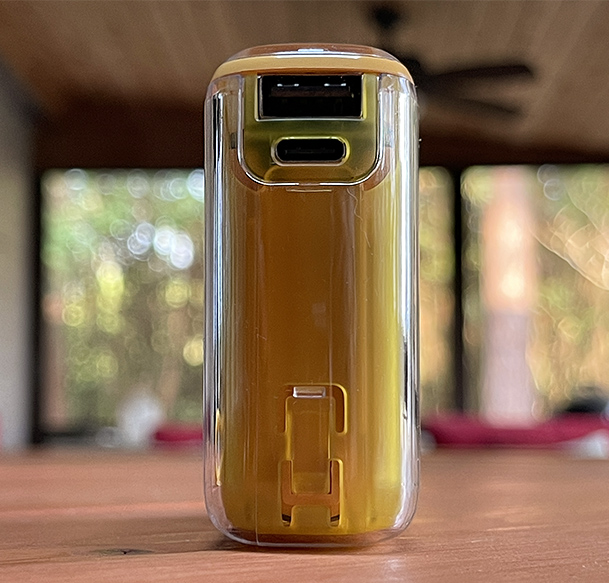 What I like
Shargeek's quirky design
Useful for what it is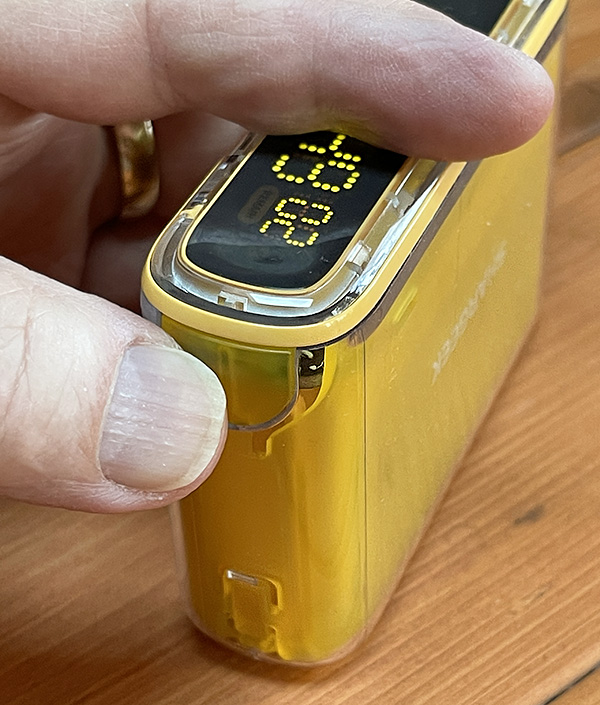 What I'd change
The simplicity of form can go too far

 

Final Thoughts
I've only had a few days with the Shargeek Starship Seer, but I've grown to like its quirkiness. I only wish Shargeek would try less to make function follow form and flatten the learning curve on its functions a bit. 
Price: $70.00 ($99.00 after Kickstarter campaign ends)
Where to buy: Kickstarter
Source: The sample of this product was provided by Shargeek.