We use affiliate links. If you buy something through the links on this page, we may earn a commission at no cost to you. Learn more.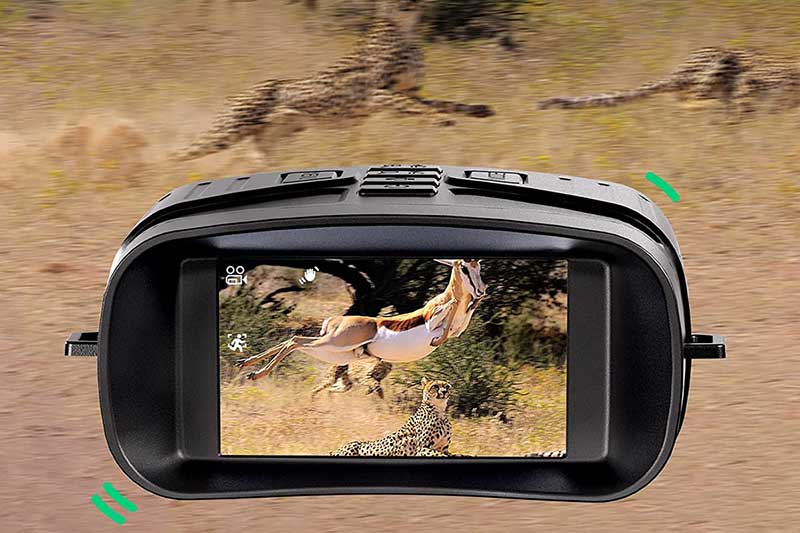 TL;DR: Don't let darkness slow you down with these Mini Dual Tube Digital Night Vision Binoculars, now available for only $99, a savings of $59 off the retail price.
Digital binoculars are a technology that has only started to come into its own in recent years. More than a decade after first being introduced to curious consumers, the novelty of having binoculars that can capture images and video is only now catching up to the premium video and viewing quality standards that binocular and camera users both demand.
These Mini Dual Tube Digital Night Vision Binoculars answer that call. They offer sharper, more detailed views thanks to the 10x optical magnification lens and full 1080p HD quality for video or still images.
Perfect for hunters, bird watchers, campers, sports fans, and more, you can continue your activities once the sun goes down with full night vision capabilities. You can view up to nearly 1,000 feet in the dark of night with the 850nm infrared illuminator, which makes it easy to spot plants and animals in both dim ambient light and even 100% total darkness.
Users can take advantage of seven different adjustable brightness levels, as well as four color effects to see in full color, black and white, luminous green, or infrared. And the 2.4-inch HD screen displays crystal clear images with a 4x digital zoom to get in close on your subject. You can also store all your media files on a TF card with up to 32GB maximum storage capacity. 
And unlike giant old-school binoculars that require two hands and a backpack to use and carry, this unit is tight and compact, weighing less than half a pound and portable enough to slip into most clothing pockets, which, according to a Reader's Digest article, is better for your back.
If that size gives you any reason to worry, shoppers who bought these binoculars can offer some reassurance, giving these a hearty 4.5 out of 5 stars on Amazon.
These Mini Dual Tube Digital Night Vision Binoculars are currently on sale for just $99.99 (reg. $159).
Prices subject to change.