We use affiliate links. If you buy something through the links on this page, we may earn a commission at no cost to you. Learn more.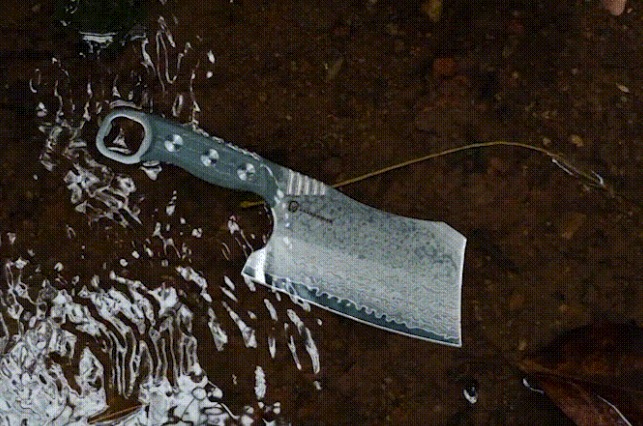 CROWDFUNDING NEWS – If you've been around here for a while, you'll already know that we really like Vosteed knives and have done quite a few Vosteed reviews. Today they have launched a Kickstarter campaign for their newest knife. This time it's a cleaver-style blade. The new Vosteed GrandKnife Minibarbar is a versatile knife that is designed to be your outdoor cooking workhorse. Use it to chop, smash, and slice foods for your next campfire meal.
The Vosteed GrandKnife Minibarbar campaign ends on 5/10/23 and they have already easily met their funding goal of $3,000. You can pre-order a Vosteed GrandKnife Minibarbar starting at $39. After the Vosteed GrandKnife Minibarbar campaign ends, rewards are estimated to start shipping in June 2023. Visit their Kickstarter page for all the details and stay tuned because Vosteed has shipped us one of these knives and we'll have a full review for you soon.