We use affiliate links. If you buy something through the links on this page, we may earn a commission at no cost to you. Learn more.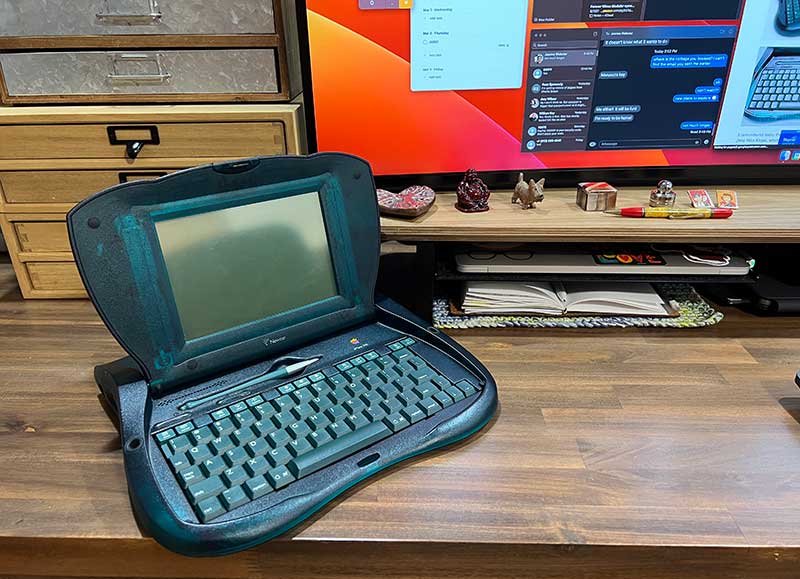 ARTICLE – Twenty-five years ago today on 2/27/1998, Steve Jobs ended the production of the Apple Newton. Did you own the original Newton aka MessagePad or one of the later models like the MP100, MP110, MP120, MP130, MP2000, MP2100, or eMate 300? I had a MessagePad 2000 long enough to post several Newton accessory reviews and I still have the eMate 300 shown above. I keep the eMate around for nostalgia but after hearing that today was the 25th anniversary of the death of the Newton, it made me reminisce about the  MessagePad.
When I bought the MessagePad 2000, it was only months before it was discontinued. I was already deep in the world of PalmPilot PDAs, but the MessagePad looked so cool with its large display and handwriting recognition, that I had to get one. But when it was all said and done, I couldn't really embrace it and used it almost exclusively as a digital TV guide using the awesome Couch Fire app.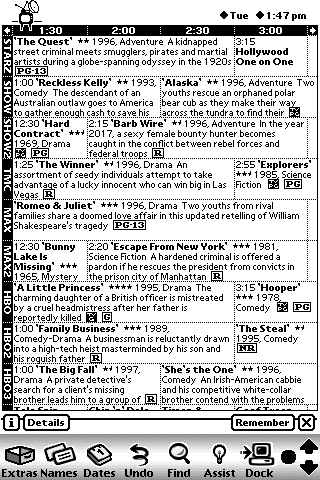 Steve killed the Newton because he didn't like that it didn't work well with just a finger and needed a stylus. The MessagePad was a device way ahead of its time though. The Newton was the precursor to what would ultimately become so much more with the iPad or maybe more appropriately, the iPad mini.
The Newton reminds me of when PDAs were new, exciting, and fun. Although I wouldn't want to go back to those days or actually use these older devices today, I do wish that the same kind of excitement existed today for the current devices that we have on the market. I'll keep my fingers crossed that someday soon that it happens again and I wonder if the excitement will come from a new Apple device. What do you think? What do you miss from today's devices?