We use affiliate links. If you buy something through the links on this page, we may earn a commission at no cost to you. Learn more.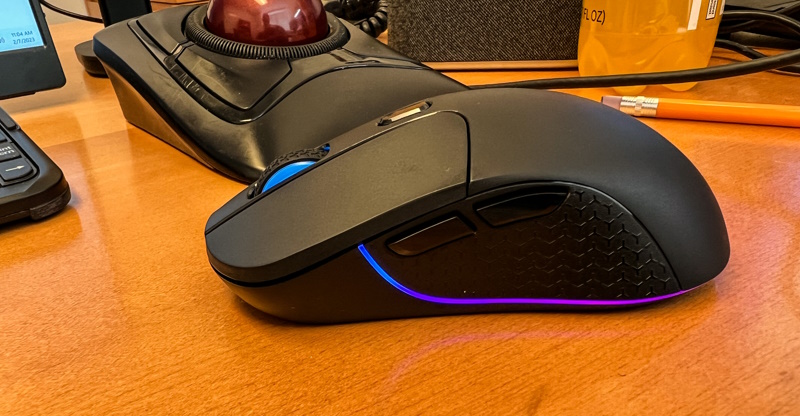 REVIEW – As I continue my experiment that involves replacing my daily use laptop with a mini PC, foldable keyboard, and lightweight mouse, I need to choose a different mouse. I am currently using a somewhat large trackball mouse which does not fit into my new plan. I need a wireless lightweight mouse that can connect in multiple ways and provides a great user experience. Enter the Keychron M3 mouse.
What is it?
The Keychron M3 mouse is an ultra-lightweight mouse that supports wireless 2.4 GHz and Bluetooth 5.1  wireless connection, and it is fully customizable using the Keychron software.
What's in the box?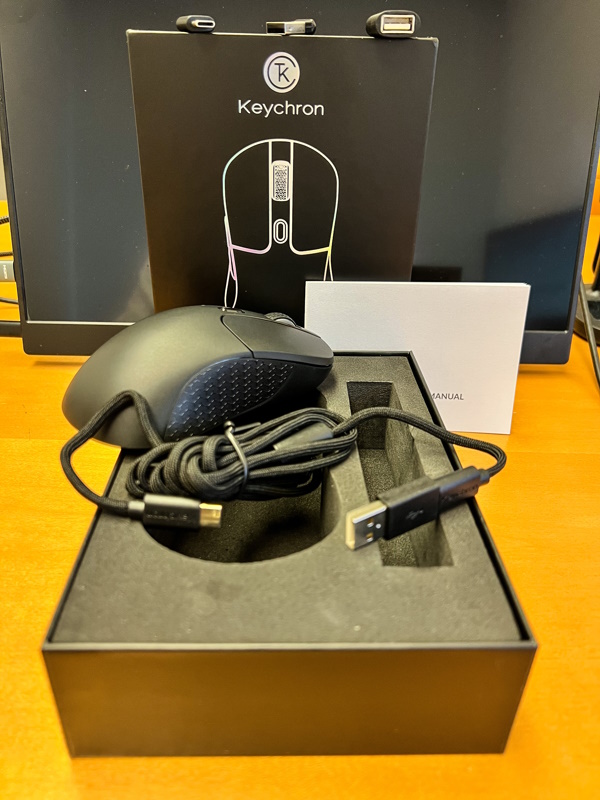 1 x Keychron M3 Mouse
1 x USB-c to USB-C Cable
1 x USB-A to USB-C Adapter
1 x Extension Adapter for the Receiver
1 x USB-A 2.4 GHz Receiver
1 x USB-C 2.4 GHz Receiver
1 x User Manual
Hardware specs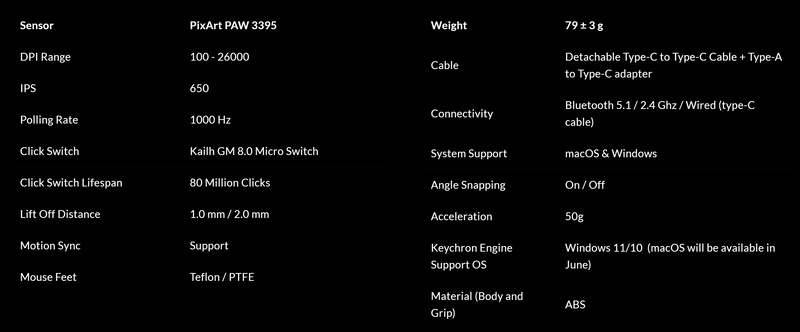 Design and features
The Keychron M3 mouse is a relatively lightweight mouse that offers full customization including customization of LEDs and external DPI & polling rate buttons that allow you to adjust DPI & polling rate without software. The outer surface/body is made from ABS.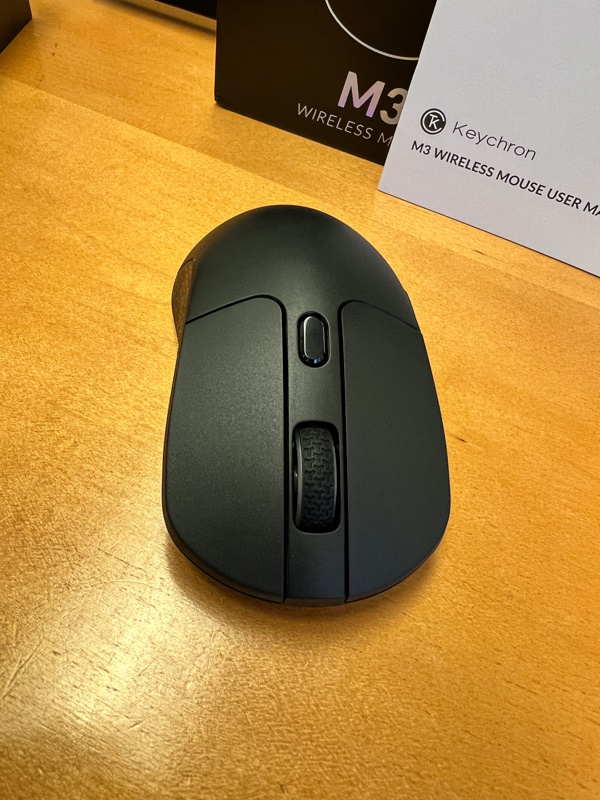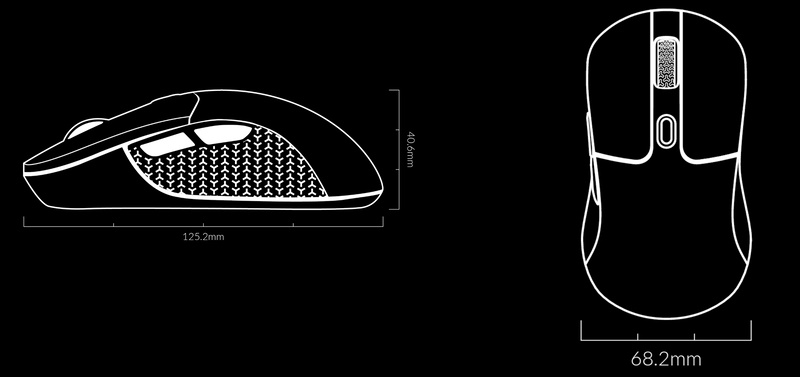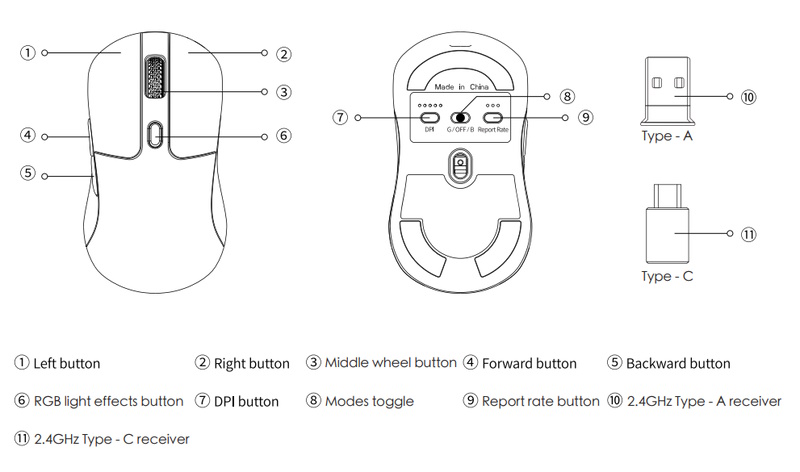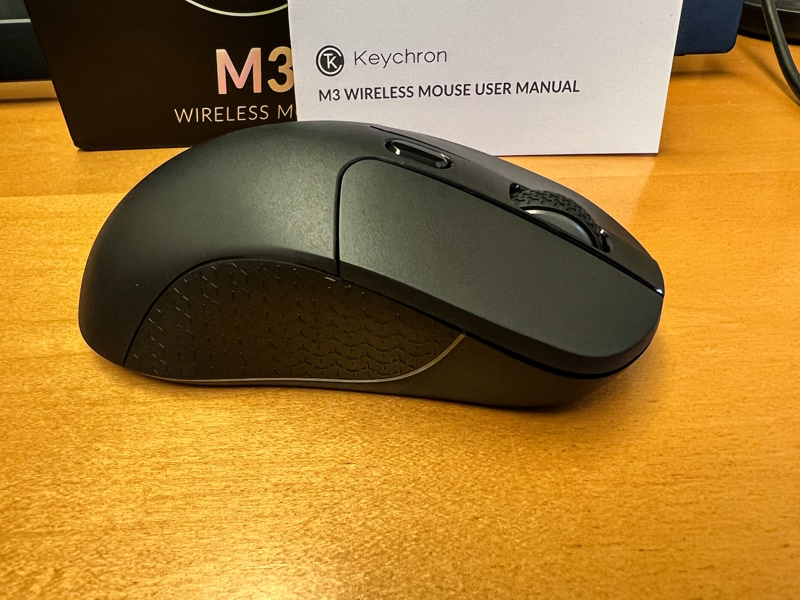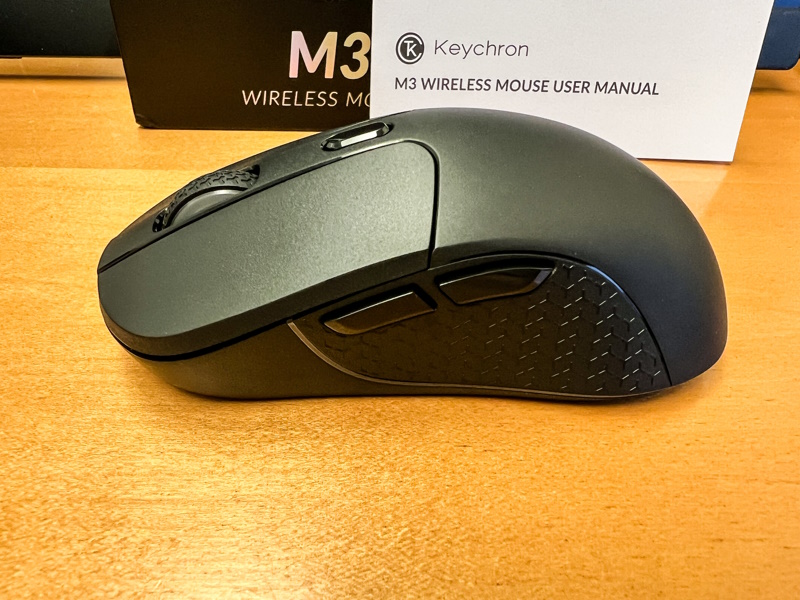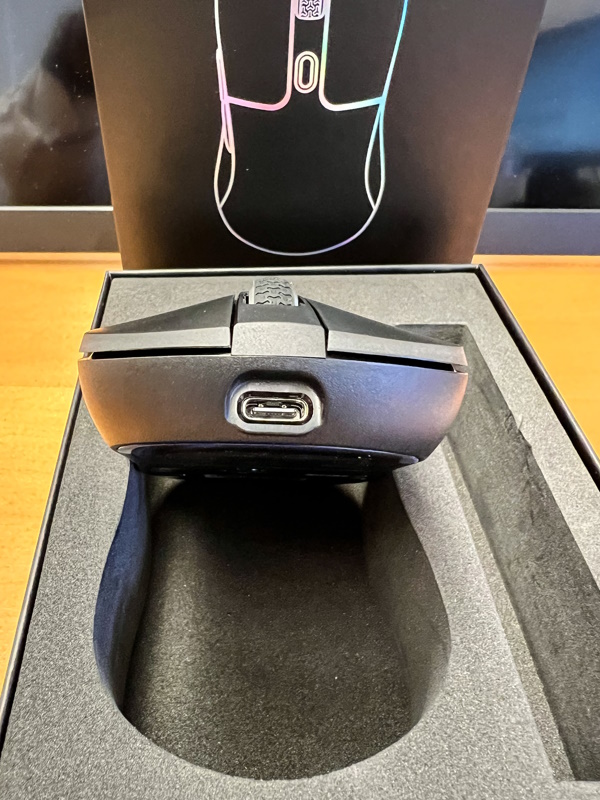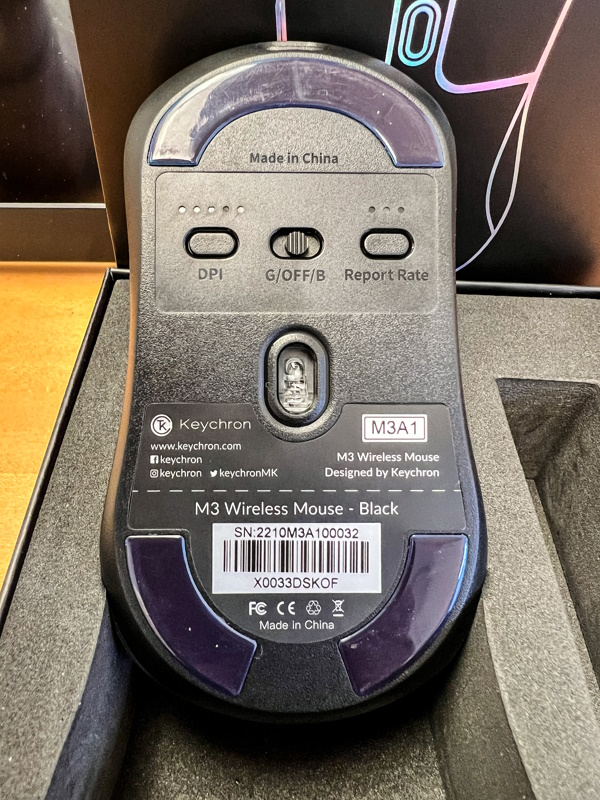 Software
Keychron provides software for Windows 10/11 and software for MAC is scheduled to be available in June 2023. The software allows you to customize just about everything on this mouse from functions and responses to even the LED color show. It is important to note that you can only use the software when connected via the 2.4 GHz wireless dongle. It will not work when connected via Bluetooth. The following screenshots below show when I was connected via Bluetooth and the message I encountered: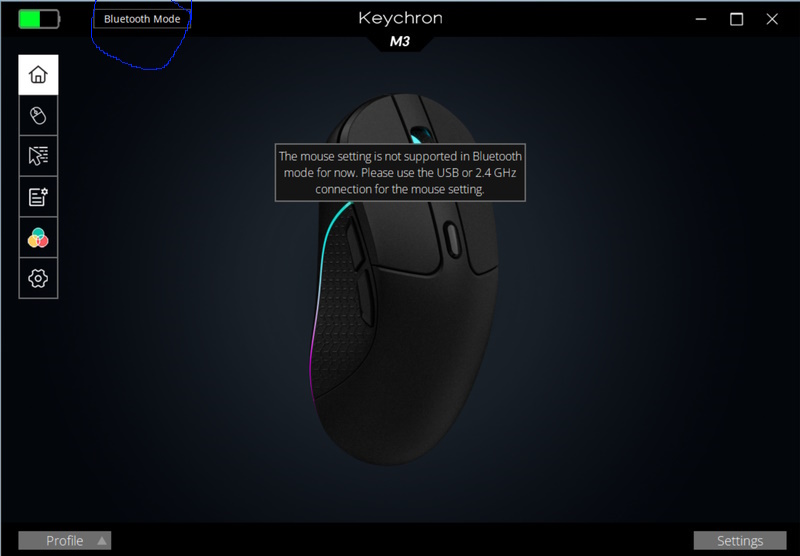 I was able to select the settings option in Bluetooth mode but could not do anything else.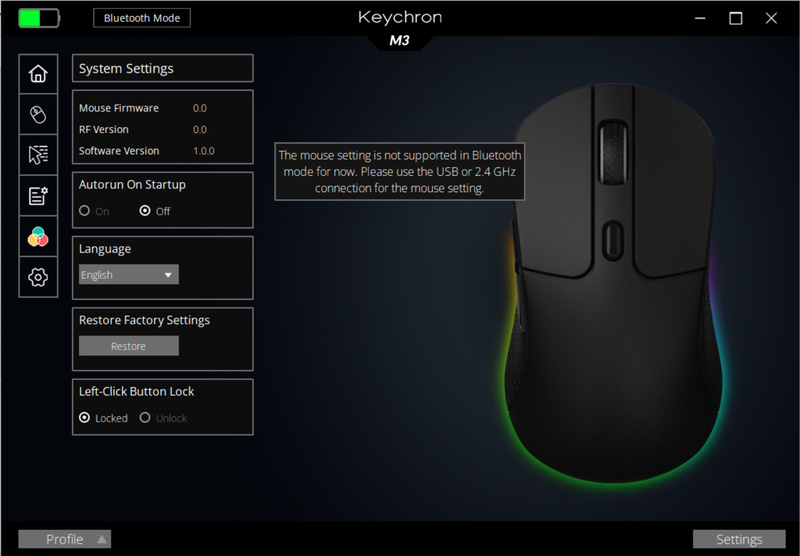 The next set of screenshots shows all of the options when connected via the wireless dongle: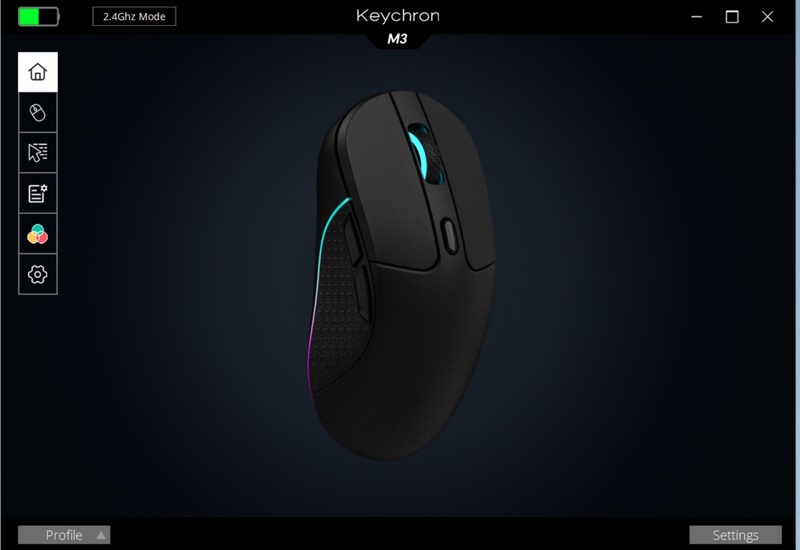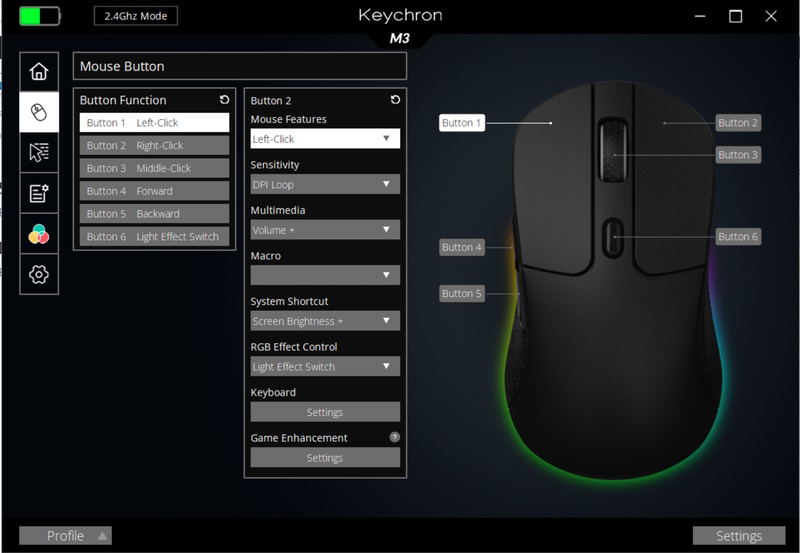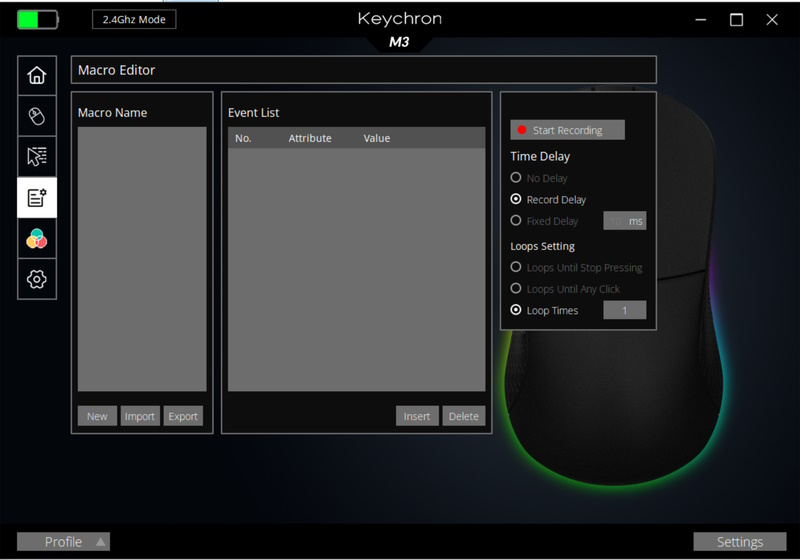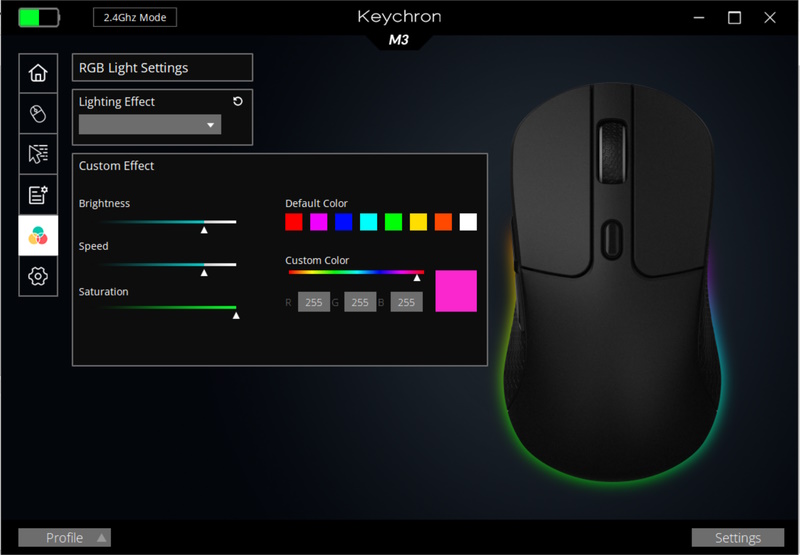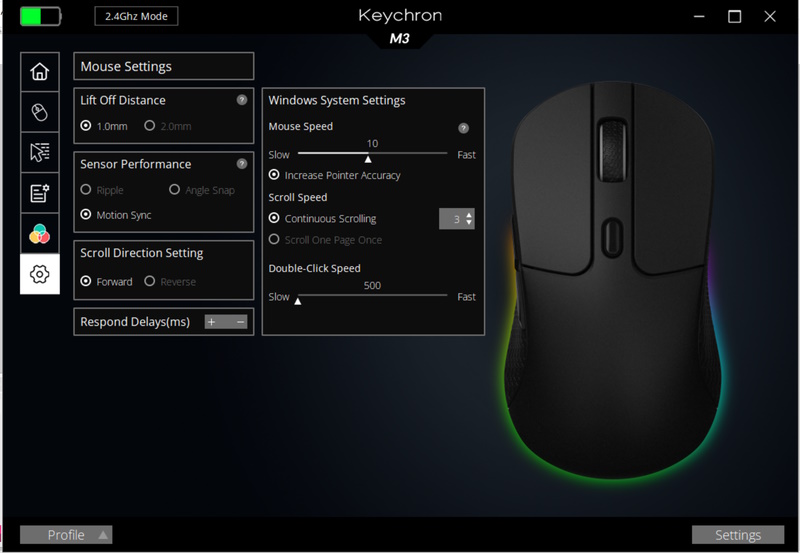 You are also able to customize and then save the profile.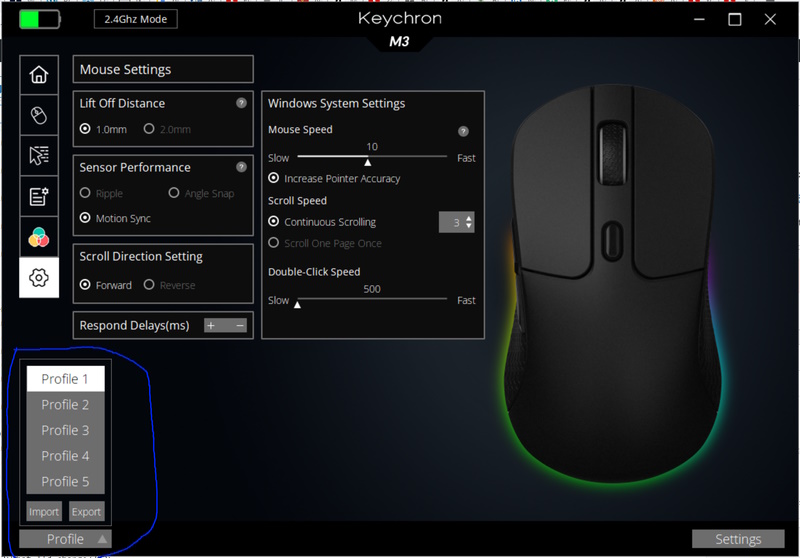 Performance
The Keychron Ms mouse is easy to connect and use. Out of the box, I charged it for a few hours and it was ready to go. On the bottom of the mouse, I was able to select Bluetooth and connect it easily. I did not initially use the wireless 2.4 GHz dongle but I switched to that to access the software. I also left the mouse set in the factory settings since they work for me. The photos below show how some of the LEDs show on the mouse and the video showcases one sequence of the light show which is customizable. Otherwise, the mouse is lightweight and works very well. The buttons provide a nice click feel and everything is quick and very responsive. I am not a gamer, but I would think that this would be a great mouse for gaming.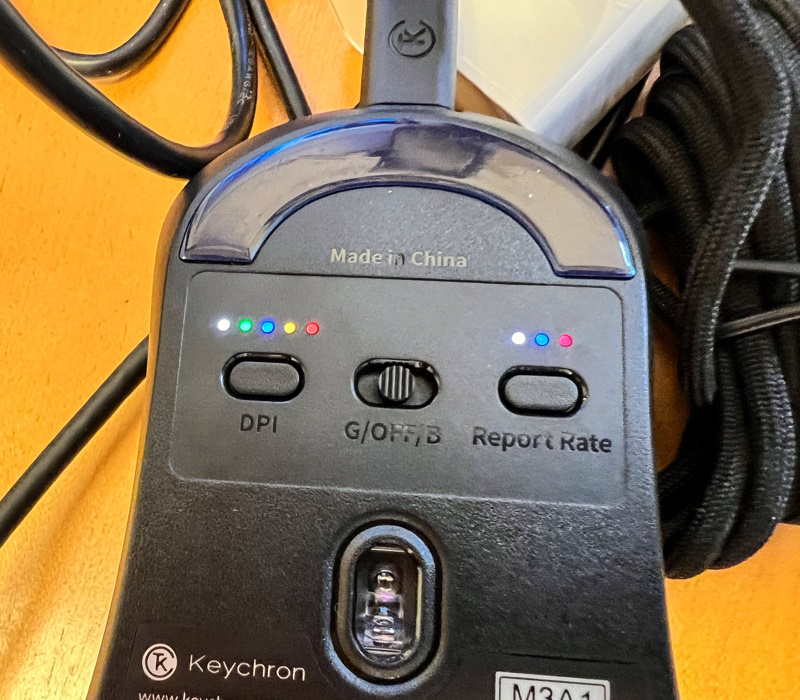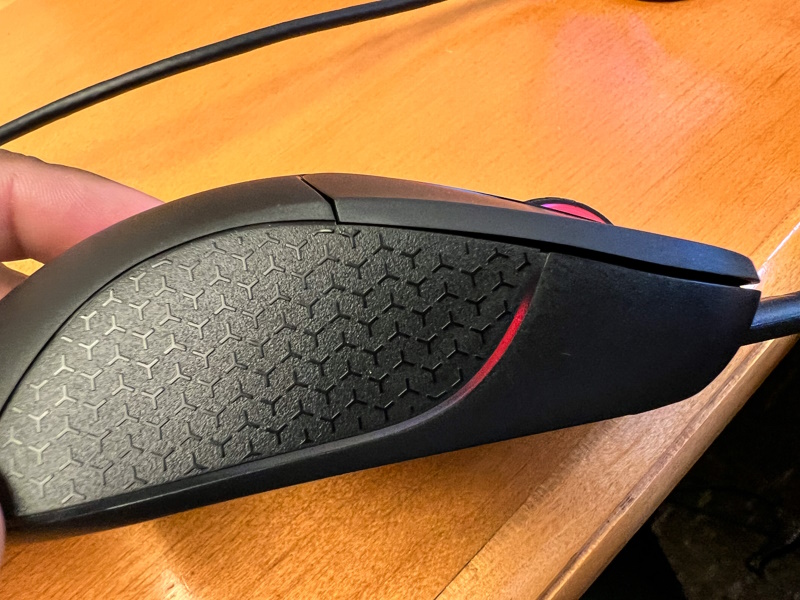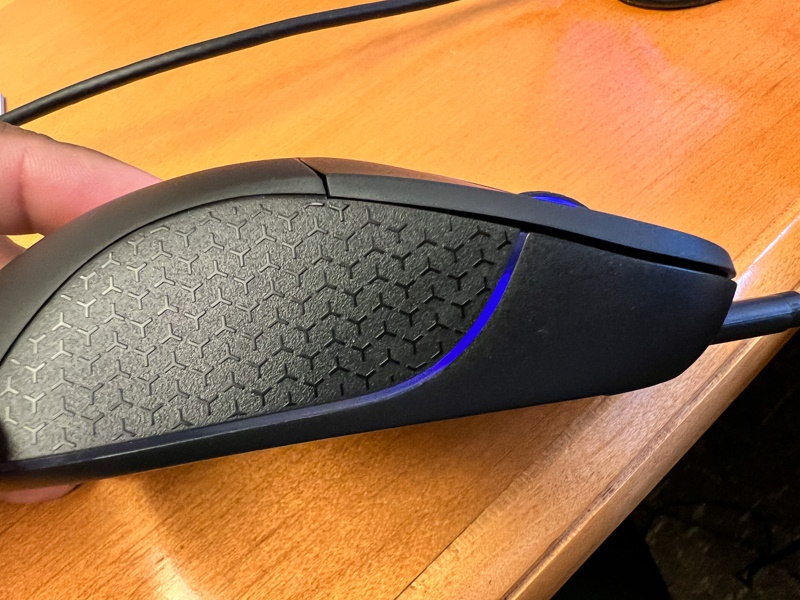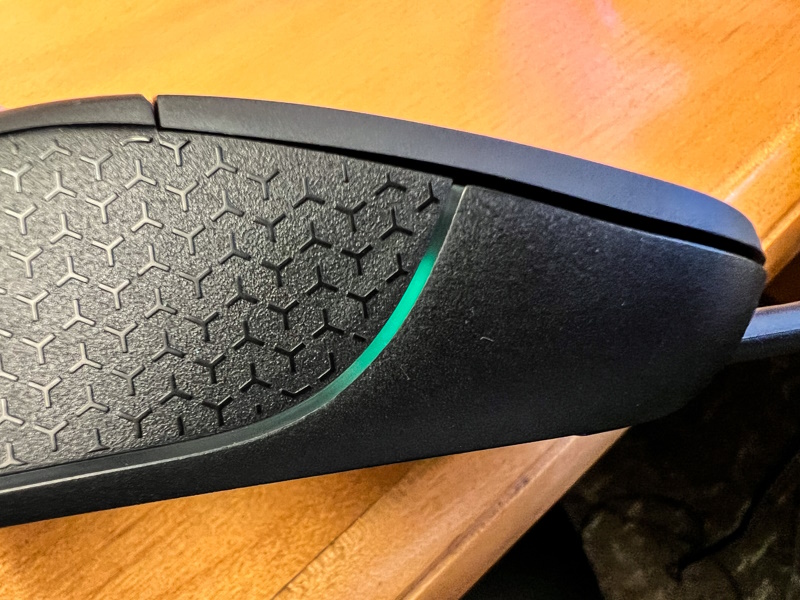 Here it is on my desk as a part of my daily setup.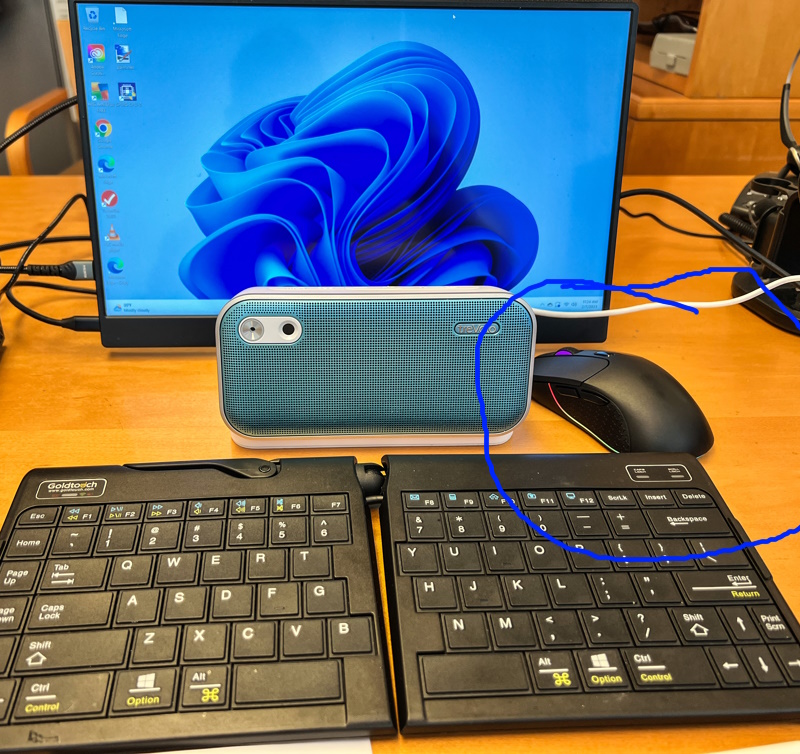 What I like
The design is sleek and attractive
It is well-built and relatively lightweight
The feel of the clickable buttons is great
Easy and versatile connectivity
The software allows for good customization
What I'd change
I do wish that I could use the software in Bluetooth mode since that is my preferred connection
Final thoughts
The Keychron M3 mouse is a great mouse that has won its place as a part of my new EDC system that has taken the place of my laptop. It is well-built, the buttons have a nice feel, and the customizable LEDs make it even more attractive. I have the option of a Bluetooth, wireless, or wired connection which makes it quite versatile. The nice supporting software is a plus since I can customize it to suit my needs. Well done.
Price: $49
Where to buy: Keychron website
Source: The sample of this product was provided by Keychron