We use affiliate links. If you buy something through the links on this page, we may earn a commission at no cost to you. Learn more.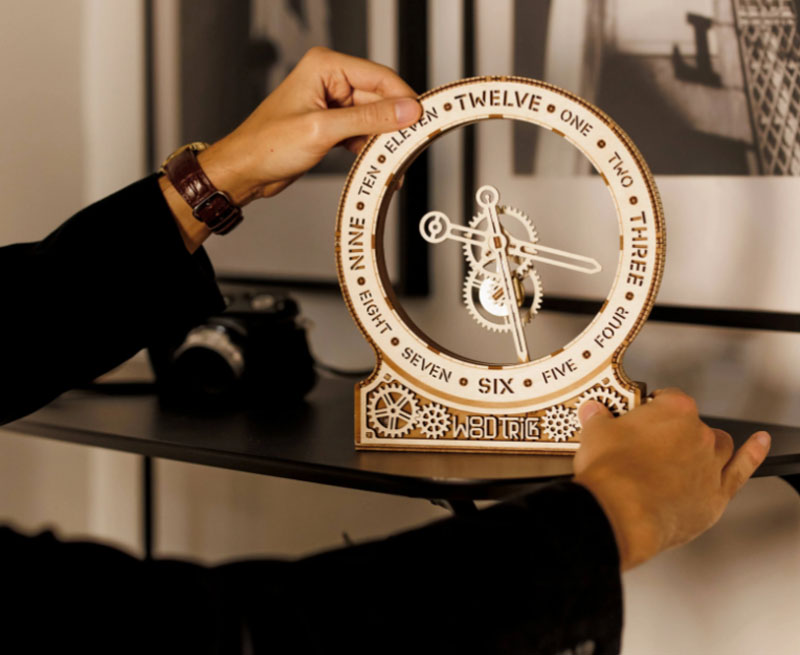 NEWS – A few days ago, I wrote about a cool steampunk desktop clock from Rantoge. It must be clock season because this other cool clock showed up in my feed – a wooden clock from a company called Wood Trick.  Wood Trick makes 3D wooden puzzles in all kinds of cool designs.  Their new product is a 157-piece wooden puzzle that assembles to form a working electric clock.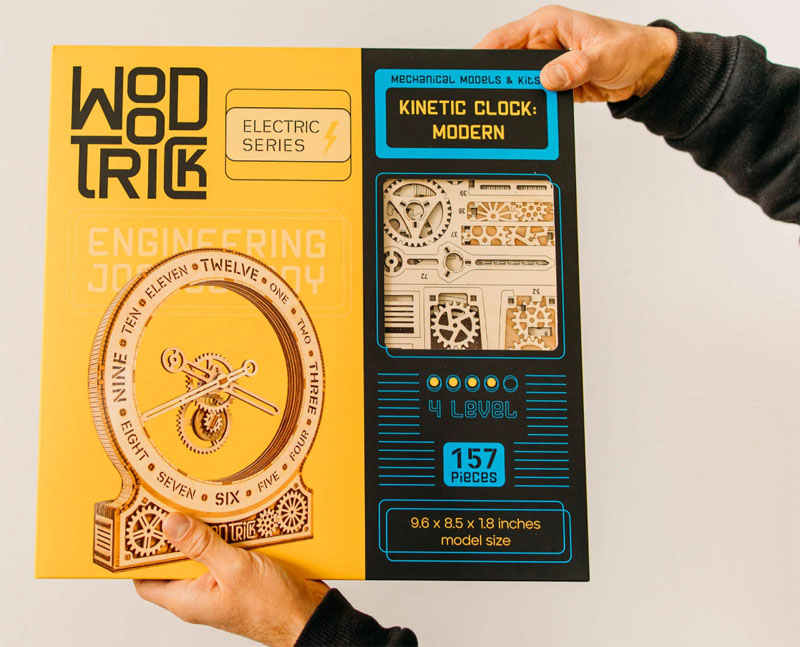 The website says you assemble it without using toothpicks or glue and the electric motor is included.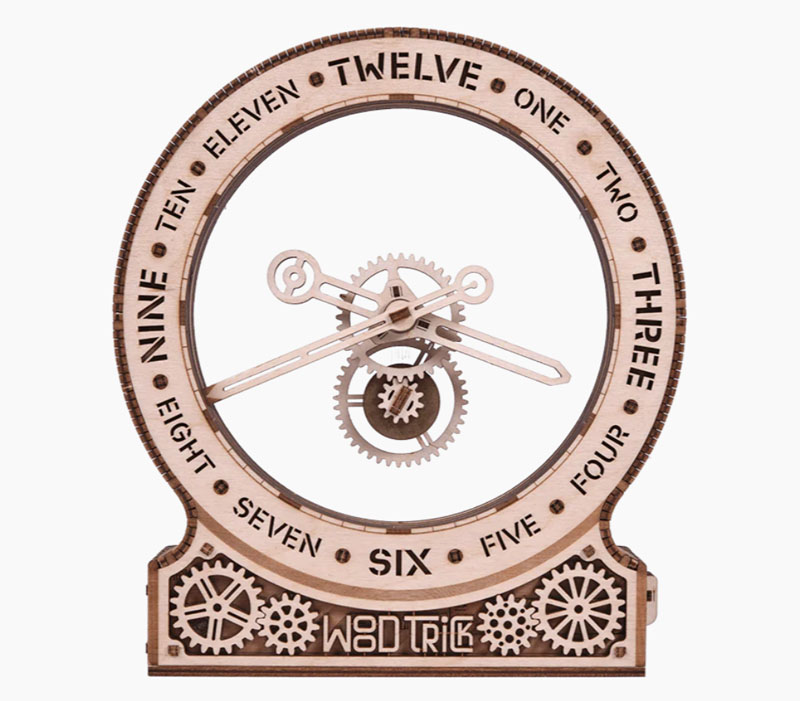 It comes with the time spelled out in words.  It is also offered in Zodiac style.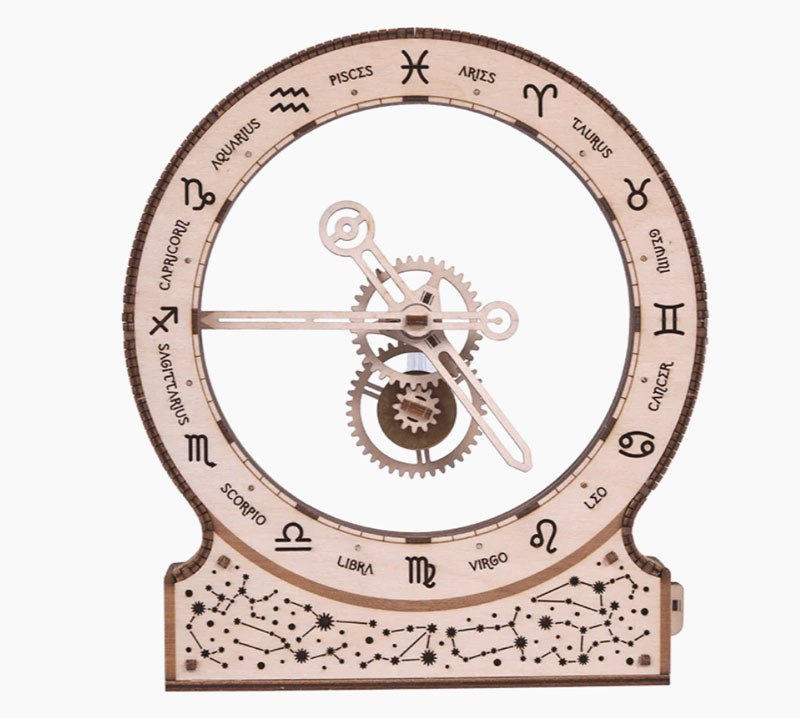 The back of the clock is also printed and contains all the controls as well as a micro-USB port.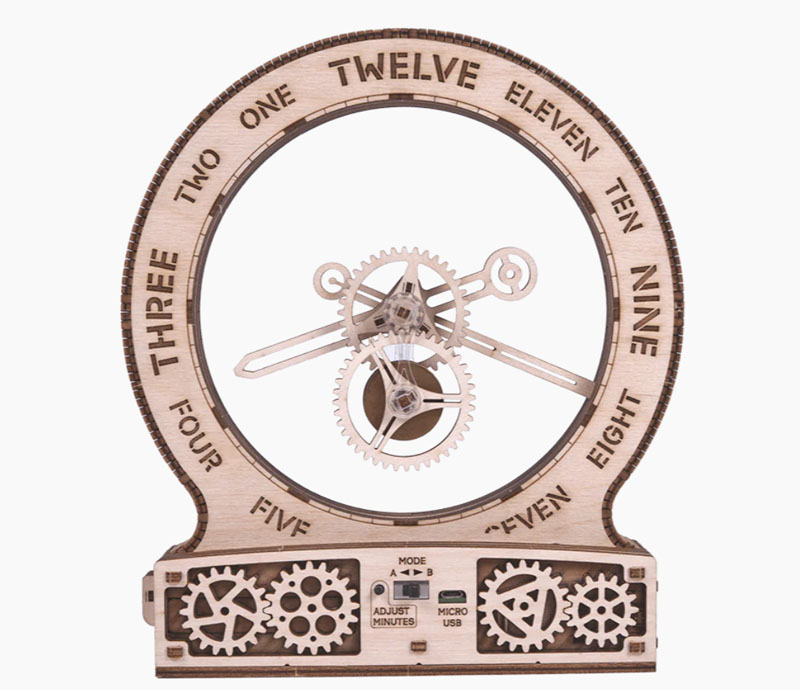 The website says it can run on battery power, but it isn't clear whether batteries are in the clock, or it needs an external battery pack and USB cable.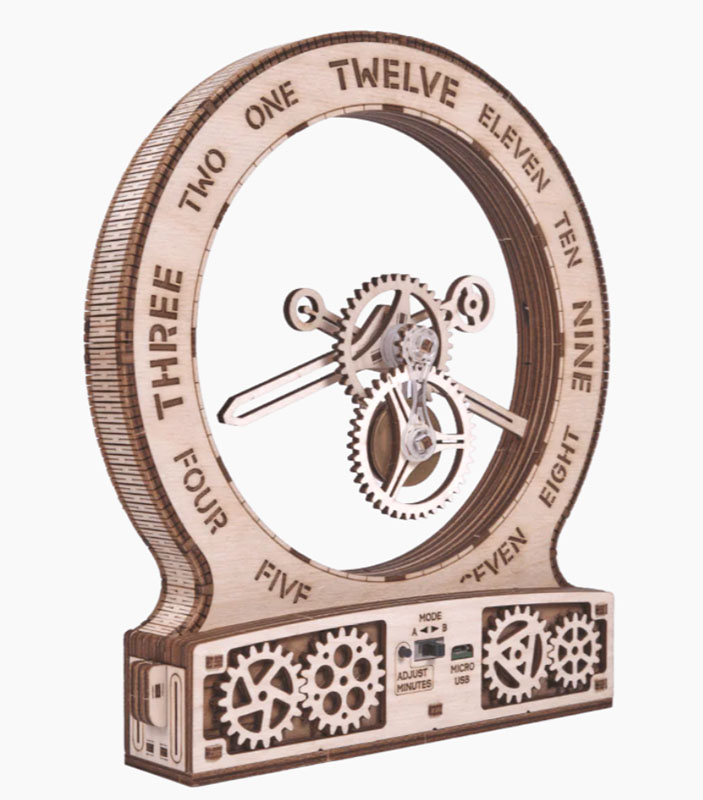 I think it has a neat, retro-mechanical look with the wooden gears, even though it is powered by electricity.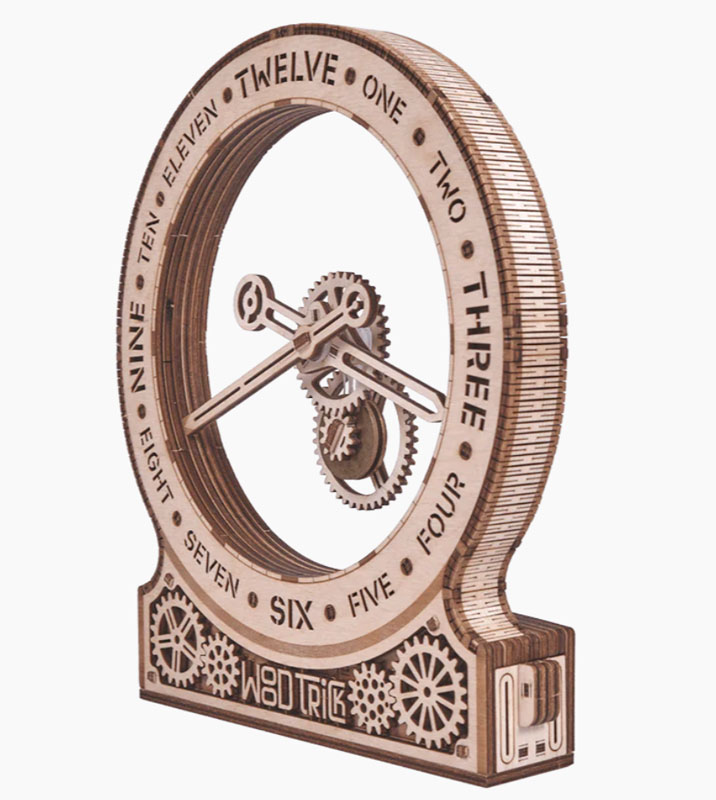 If you're looking for a project, they claim it can be built in four to six hours and will measure 9.6*8.5*1.8 inches when completed.
Interested?  Stop by their product page and get ready to plunk down $99.90 for either version.  While you're there, check out their other wooden puzzles. You can also find them on Amazon.