We use affiliate links. If you buy something through the links on this page, we may earn a commission at no cost to you. Learn more.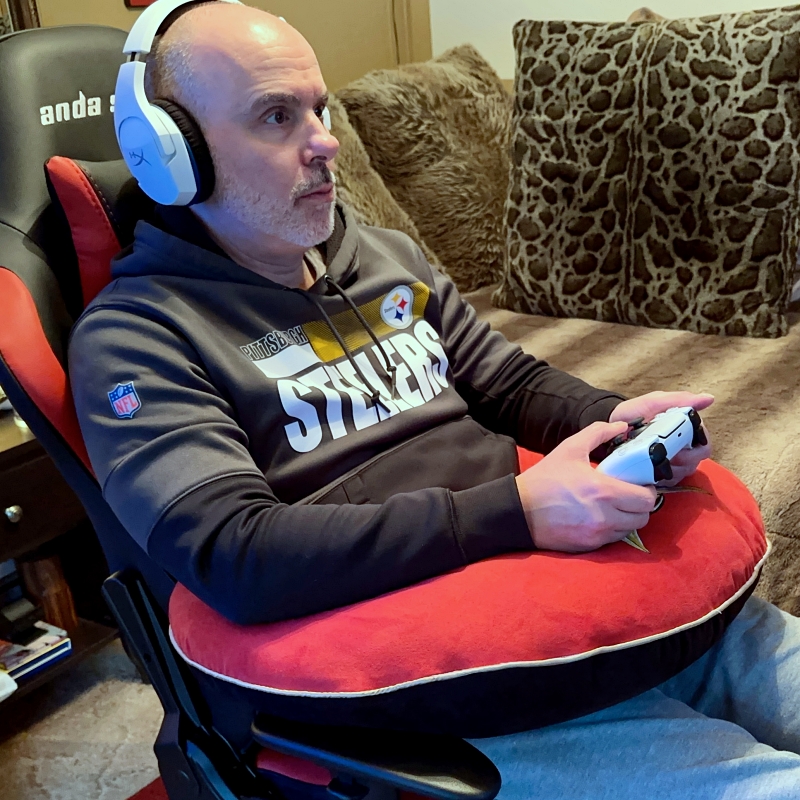 REVIEW – If you're a gamer, you're probably familiar with lengthy gaming sessions' many aches and pains. I'm talking about sore elbows, tingling hands, and back and neck soreness. I recently reviewed a pillow made by gamers for gamers. The Valari Gaming pillow promises to take the pain out of your game. Let's see how it did for mine.
What is it?
The Valari gaming pillow is built to expressly relieve back, neck, and shoulder pain gamers experience during long gaming sessions.
What's in the box?
Valari gaming pillow
Cover
Design and features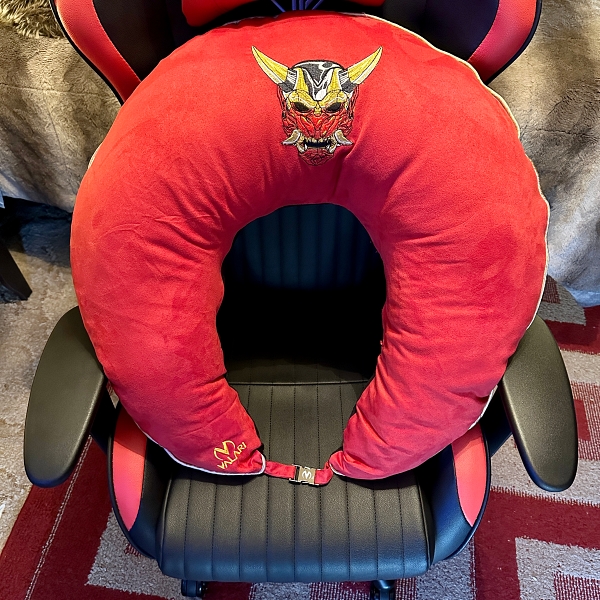 The Valari pillow comes vacuum sealed and needs to expand for at least an hour before putting the cover on. The pillow is filled with premium Dacron polyfill and is machine washable.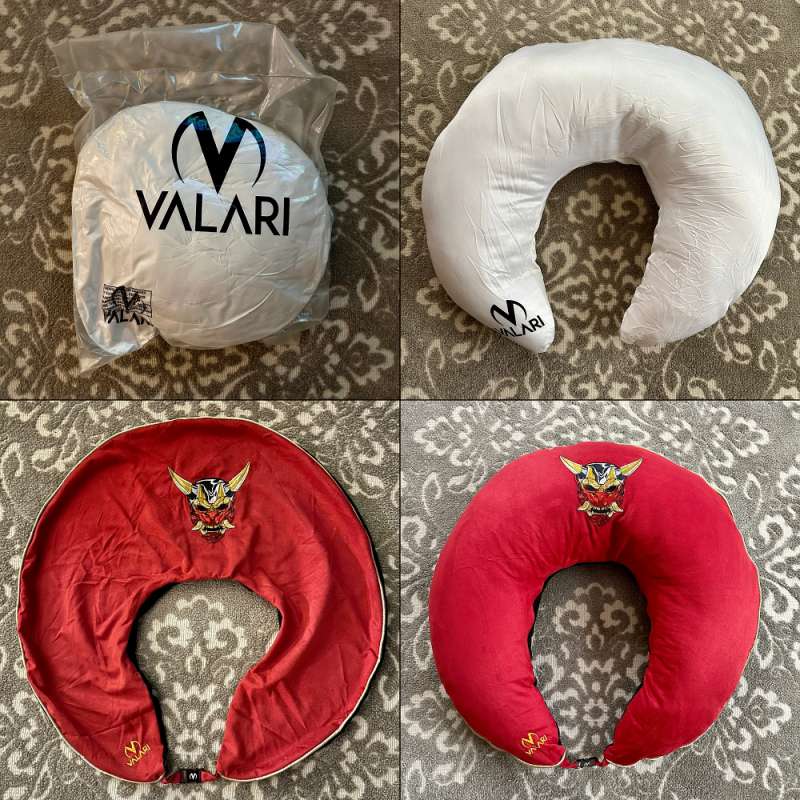 Valari sent me their Legendary Limited Edition Oni pillow to review. The Legendary Edition comes in a two-tone suede-like fabric with a brushed metal clip. They also make a Rare Edition Pillow in a single-color plush fabric and a plastic buckle.
The pillow's cover is pieced together by hand, and the material has a suede-like texture. I like the red and black color scheme, and the gold piping around the outside finishes it nicely.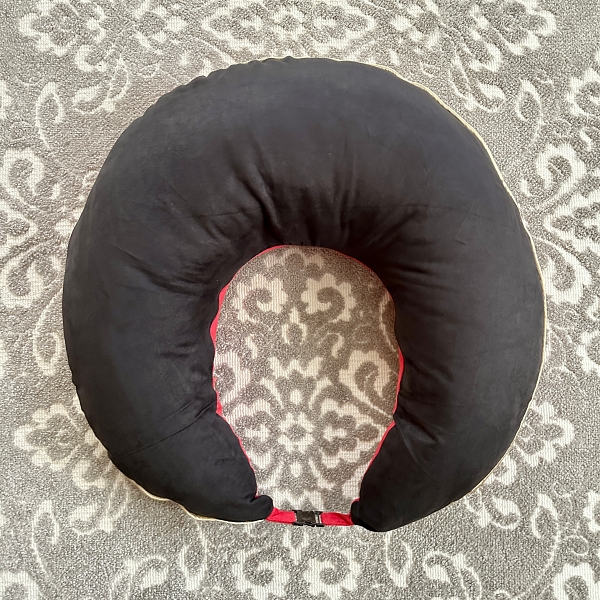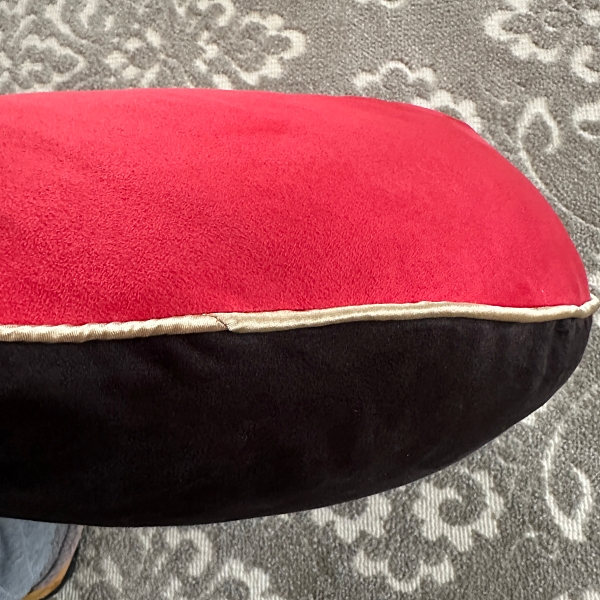 But the best part of the design is the Oni mask embroidered on the cover. If you're unfamiliar, the Oni Masks depict red-faced Japanese demons that typically feature two horns and an angry expression. These scary Oni demons ward off evil and protect their users from bad luck and harm. I have always been fascinated with these masks, and who couldn't use a little luck while gaming. The embroidery work is very colorful and extremely well done.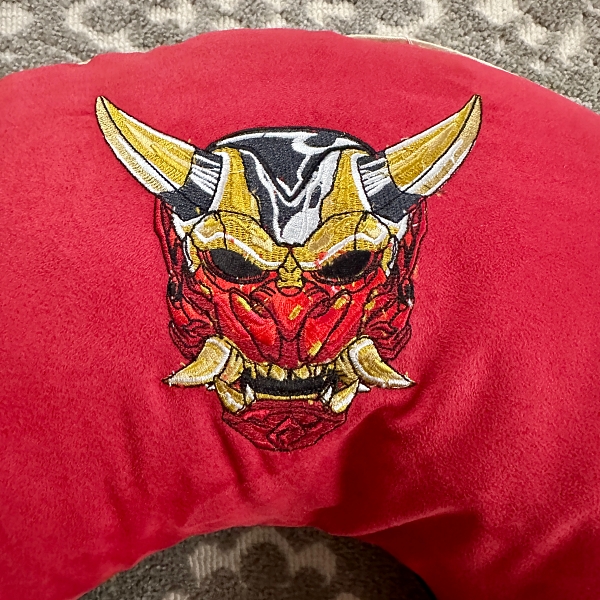 The pillow also features a hidden zipper and a brushed metal clip.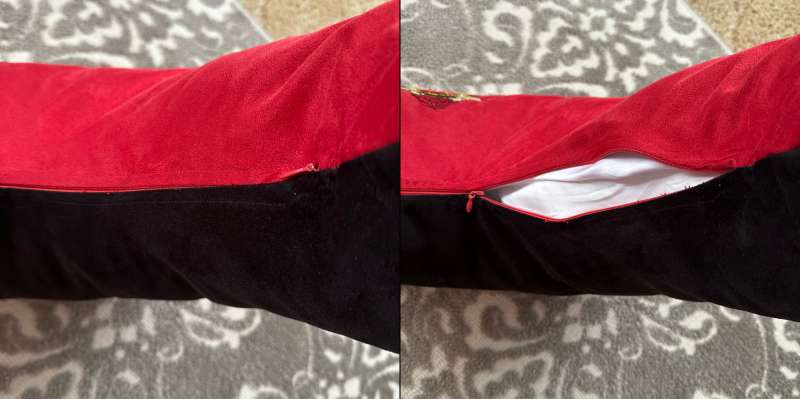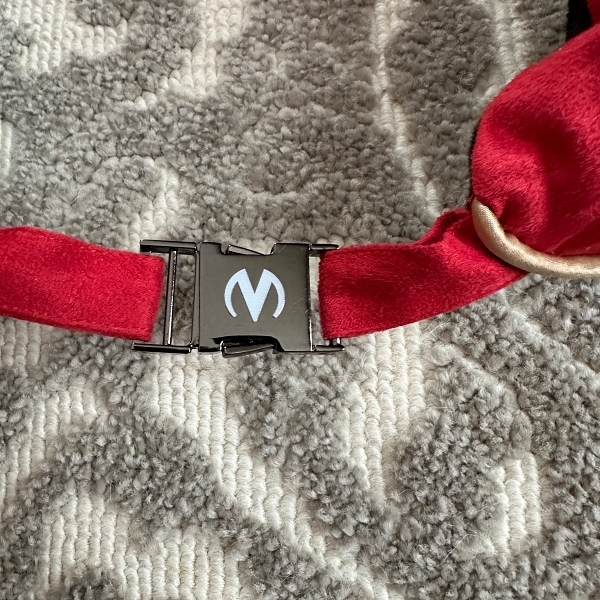 Getting the pillow into the cover was a little struggle, mainly because the zipper and the opening are a little on the small side. I managed to get the pillow into the cover without issue. But a larger opening and zipper would be nice.
The Valari Gaming pillow resembles an oversized neck pillow. However, it is meant to go around your waist. The idea behind the design is to offer support to your forearms and elbows, providing you with the perfect posture for your favorite activity.
Overall, the quality and design of the Valari Gaming pillow are excellent. The suede material is very soft, and the stitching, including the embroidery, is exceptional. And it offers just enough support without being stiff, heavy, or bulky.
Performance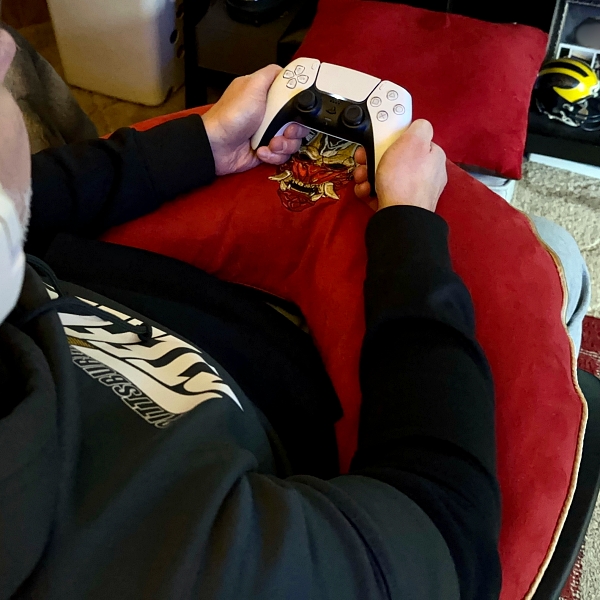 I have to say that I am very impressed with the Valari Gaming pillow as a whole. I could feel a difference from the first time I used it while gaming. It feels natural and not in the way and does a great job of supporting my elbows and hands. Usually, after a couple hours of gaming, my elbows would get sore, and my hands would tingle. Using the Valari Gaming Pillow, I didn't have any of these issues. It also did the job of eliminating 'Gamers Lean.' So no more neck and shoulder soreness.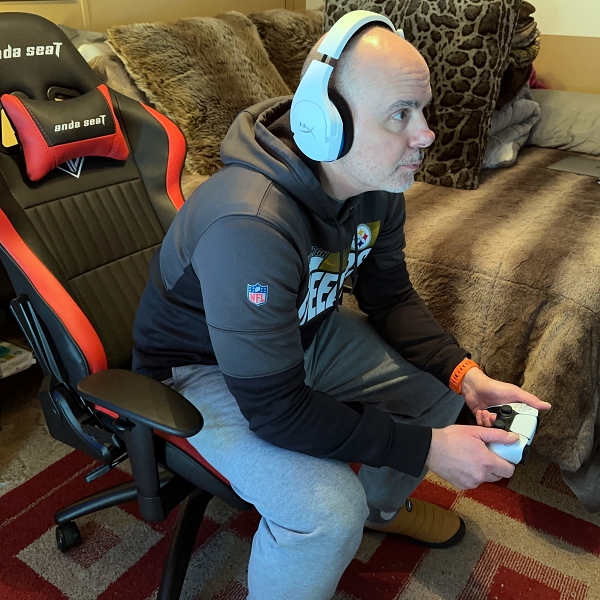 And it's not just for gaming. I love using it for other activities, like using my phone and iPad Air.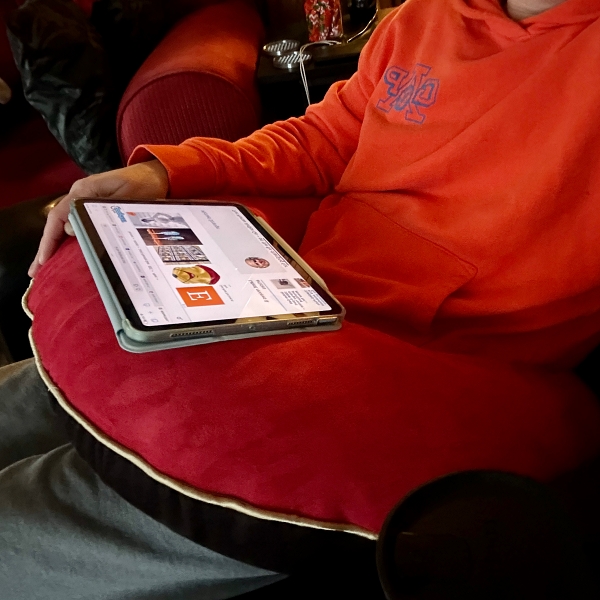 Another feature of the Valari Gaming Pillow is when I'm not using it, I can twist it up and set it aside.

What I like
Quality construction
Comfortable
What I'd change
Larger zipper and opening
Final thoughts
The Valari Gaming Pillow is exceptional at what it does, making your gaming experience more comfortable. Suppose you're a gamer or reader looking for a more comfortable experience. In that case, the Valari Gaming Pillow is one to check out.
Price: $69.00
Where to buy: Valari and Amazon
Source: The sample for this review was provided by Valari.