We use affiliate links. If you buy something through the links on this page, we may earn a commission at no cost to you. Learn more.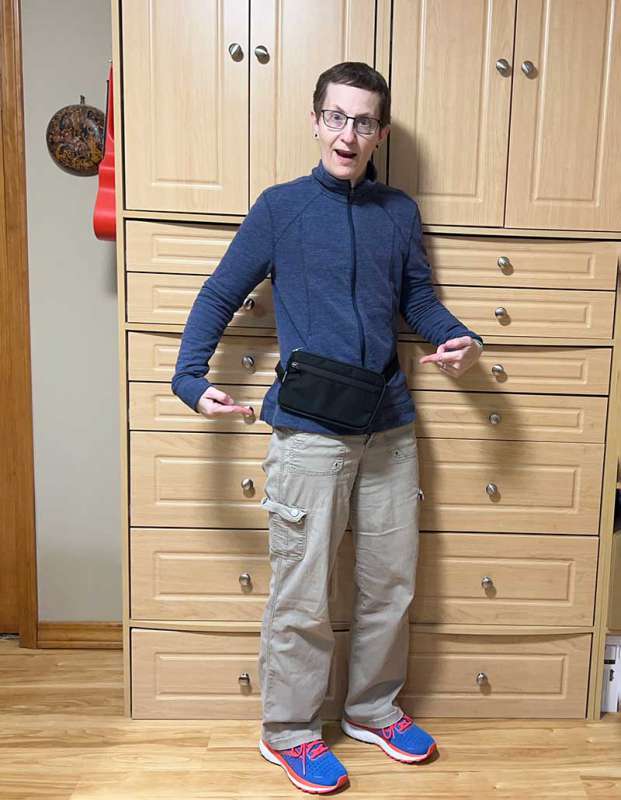 CROWDFUNDING REVIEW – I consider myself a minimalist, so I don't need to carry a huge bag filled with a bunch of things I don't need or won't use on my short adventures. In 2021, I reviewed the bolstr Small Carry and AUX Pocket bags (pouches?) and have continued to use the AUX Pocket when I travel or need to carry more items than I'm comfortable stuffing in my pockets. bolstr is back with a new EDC essential bag. It's their AUX Sling, which is currently seeking funding on Kickstarter, and we're going to check it out.
What is it?
The bolstr AUX Sling is a large version of the Aux Pocket that I previously reviewed.
What's in the box?
bolstr AUX Sling
Single-point strap (optional)
Clutch strap (optional)
Double-point strap (optional)
Free Hand strap (optional)
Design and features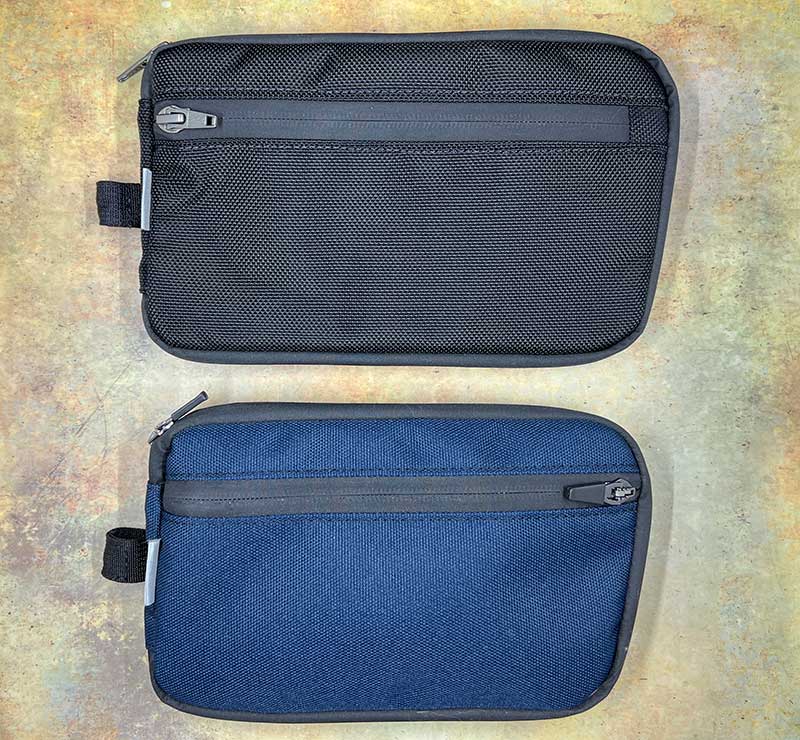 As I mentioned in the first paragraph, the bolstr AUX Sling is an updated and larger version of the bolstr AUX Pocket that I have previously reviewed. In the image above, the AUX Sling is on top and the AUX Pocket is below it.
The bolstr AUX Sling is made of 1680D Ballistic Nylon, 1000D Cordura, or X-Pack RX30 material. The black version shown here is the 1680D Ballistic Nylon version. It's 8.75″ (22.2cm) x 5″ (12.7cm) x 1″ (2.4cm).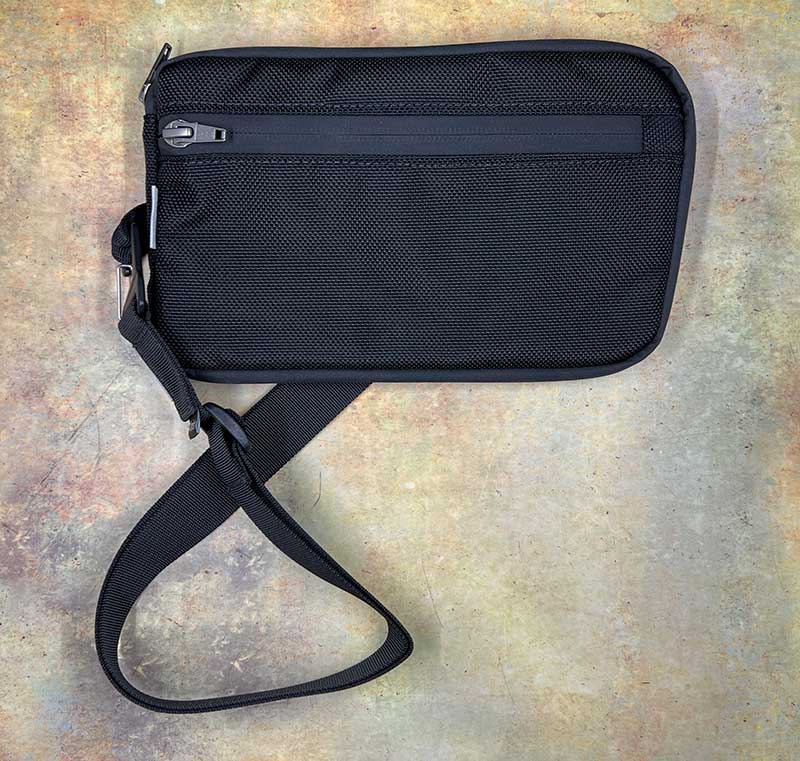 The AUX Sling features the same basic design as the Pocket, with YKK waterproof zippers both on the front and one that wraps around 3 sides that allow you to open the bag like a book.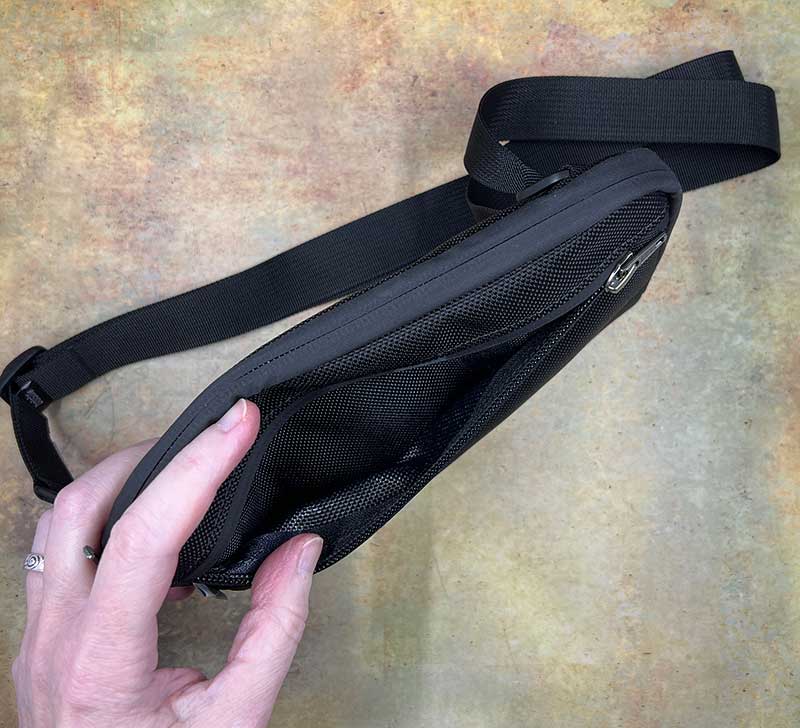 The zippered pocket on the front is sized large enough to hold your phone, even if it's a large phone like an iPhone Pro Max.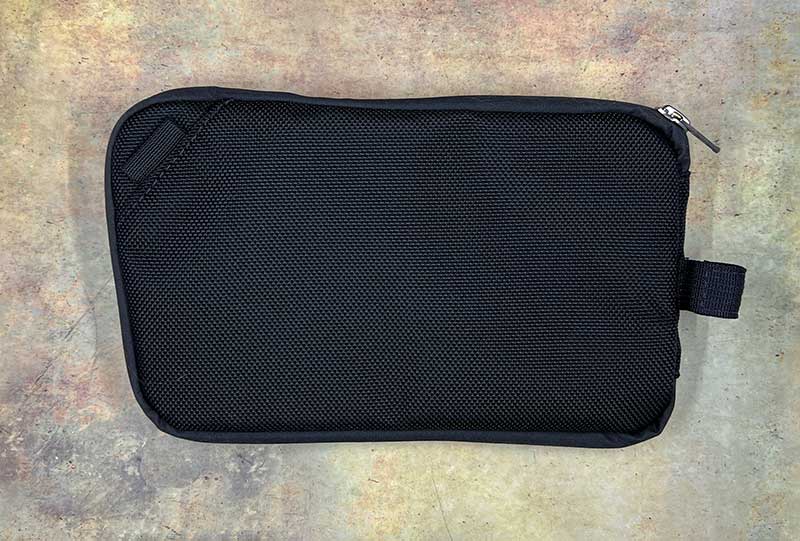 Unlike the AUX Pocket, the AUX Sling has 2 connection points for straps. There's a loop on the upper corner and another larger loop on the side.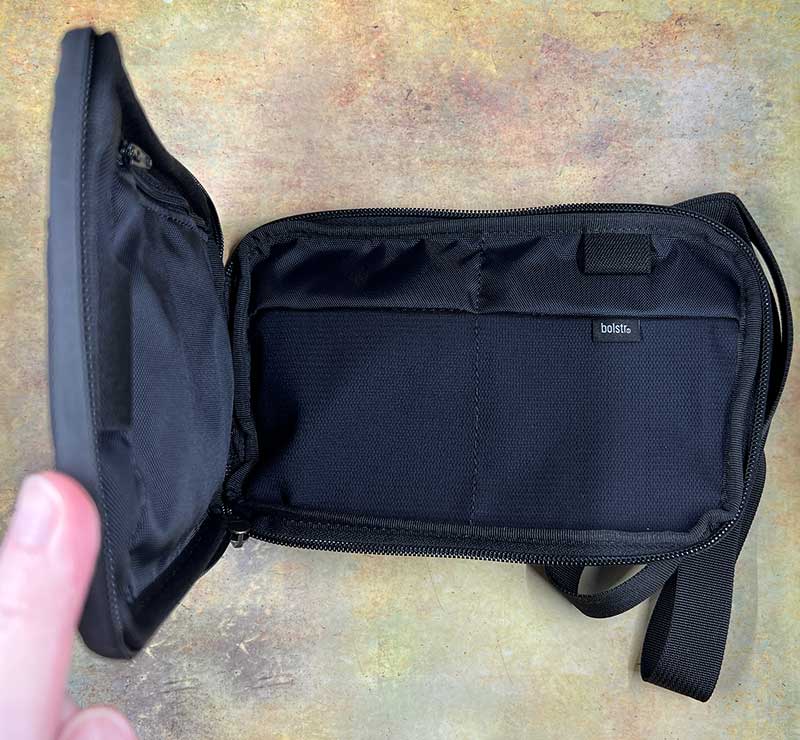 When you unzip the main zipper, it allows you to fully open the bag. You obviously won't be opening the bag like this while you're on the go, but it makes it convenient for packing and unpacking it.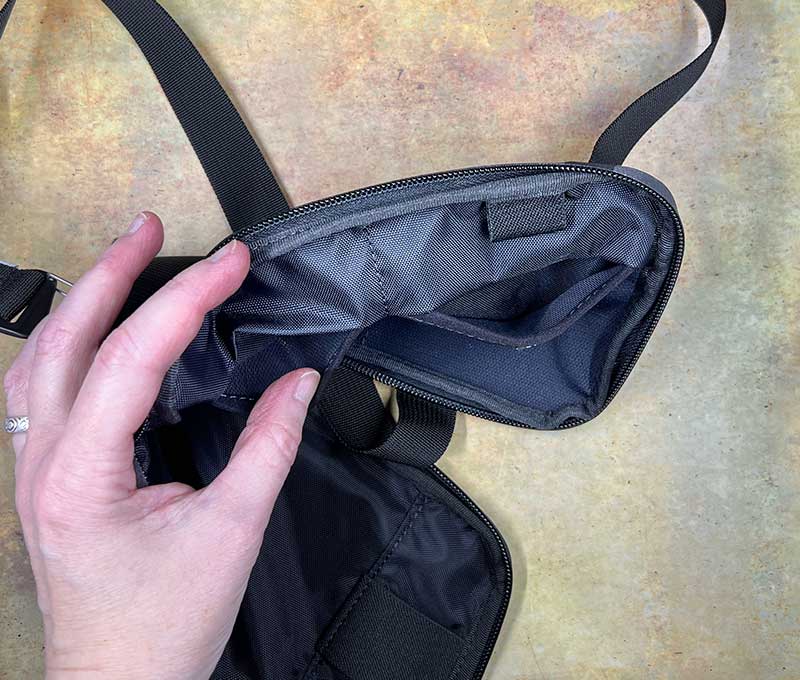 One side of the bolster AUX Sling has a pencil loop above two stretchy mesh pockets that can hold your wallet, AirPods, etc.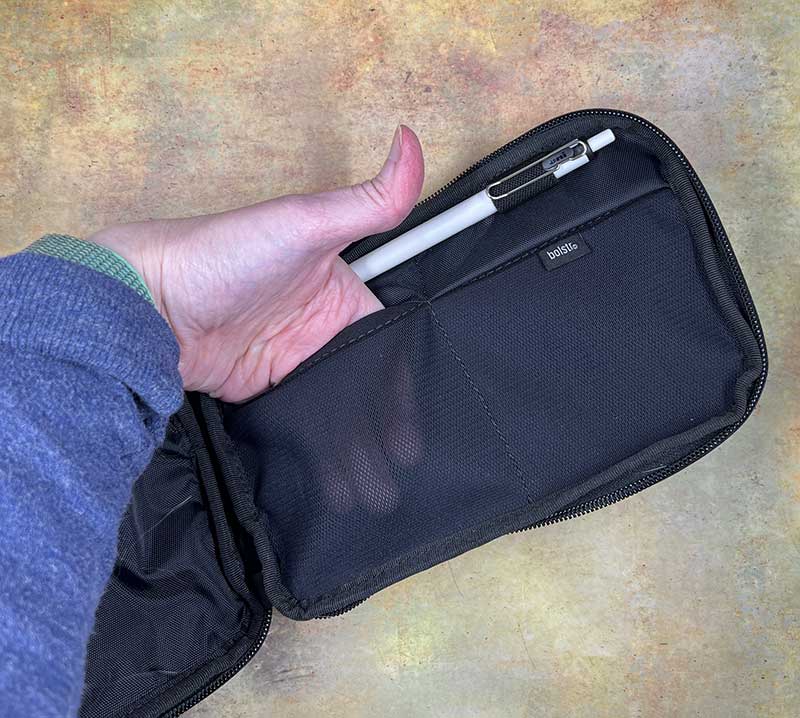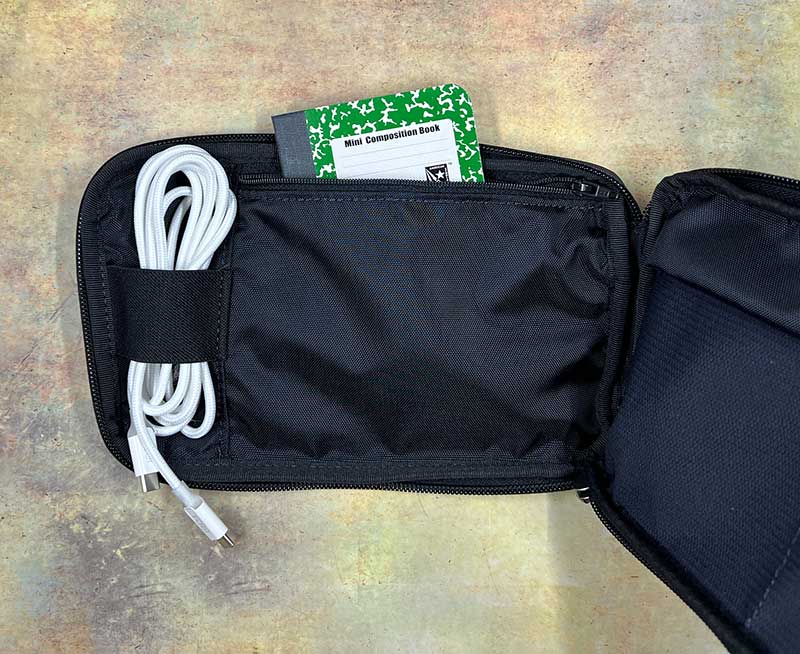 The other side of the bag has an elastic loop that you can use to hold a bundle of charger cables or a multi-tool. Next to it is a zippered pocket that you can use for a variety of items like a small charging adapter, USB drives, passport, etc.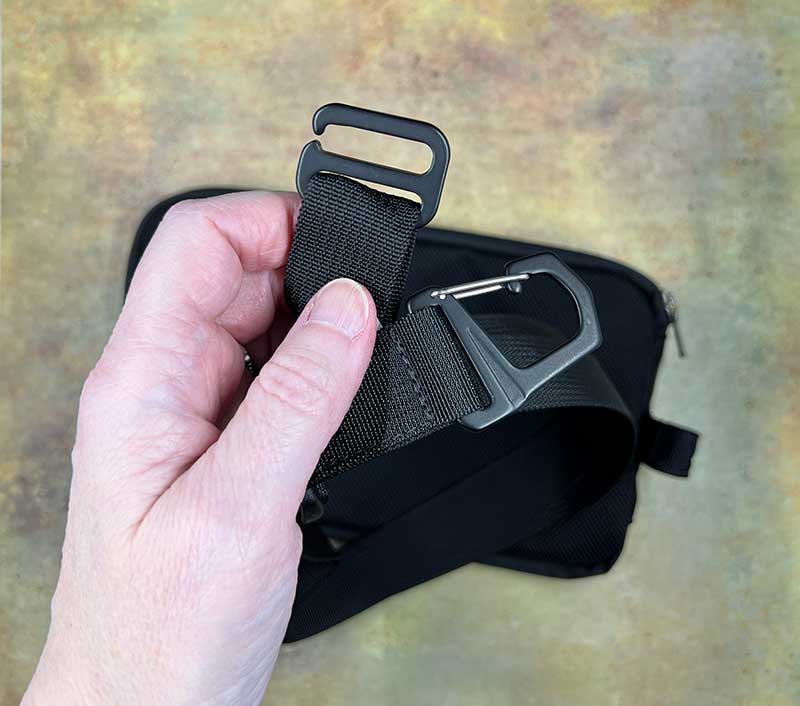 bolstr sent me three of their straps: Single Point strap, Double Point strap, and the Free Hand strap. They also offer a Clutch strap which they didn't include with my review sample.
Depending on the strap style, they will have an aluminum clip hook and tension hook on the ends. The tension hook fastens to the corner loop and the clip hook hooks to the side loop.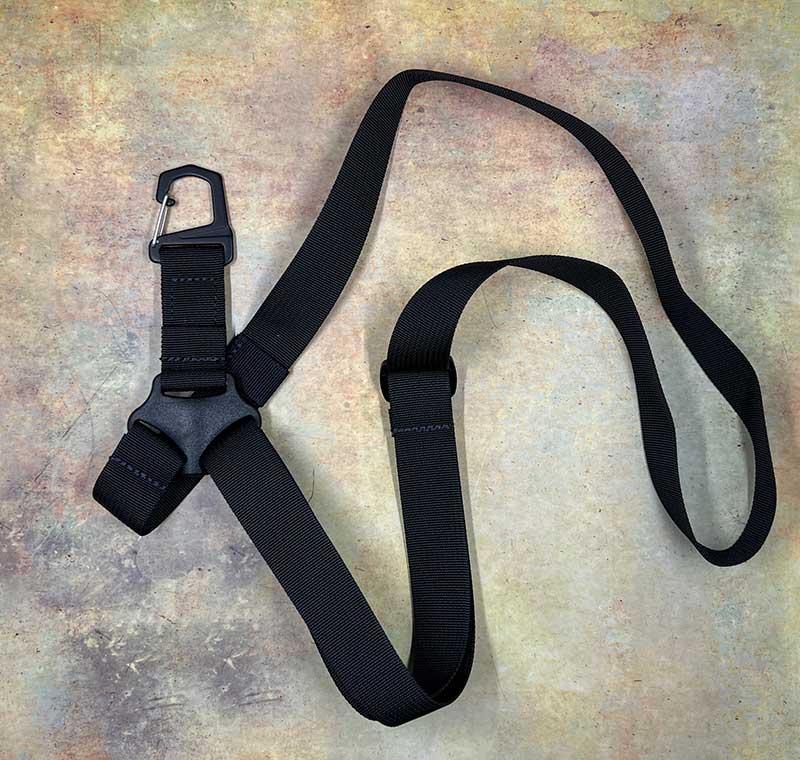 The Single Point strap is shown above. It allows you to comfortably wear the bag cross-body style.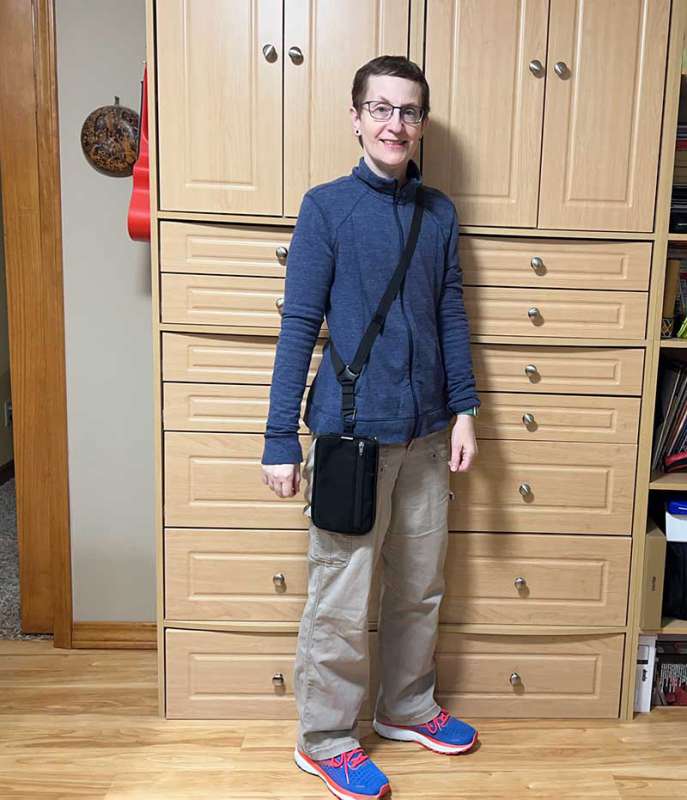 This is my favorite way to carry the bolstr AUX bags because the bag hangs down for balanced carry. The strap is adjustable so you can lengthen or shorten the strap to customize where you want the bag to hang.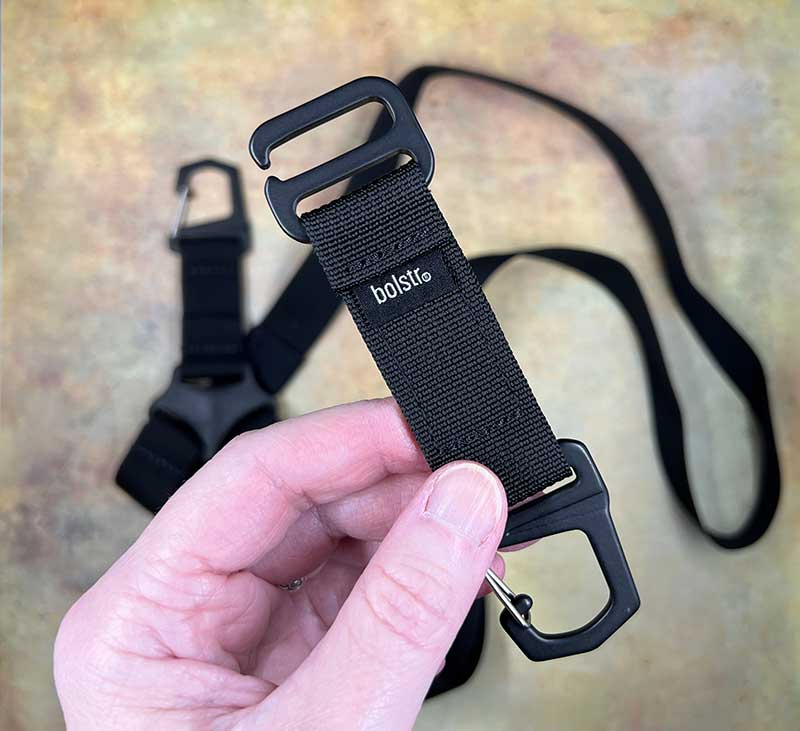 The Free Hand strap lets you clip the bag to your belt loop or to another bag.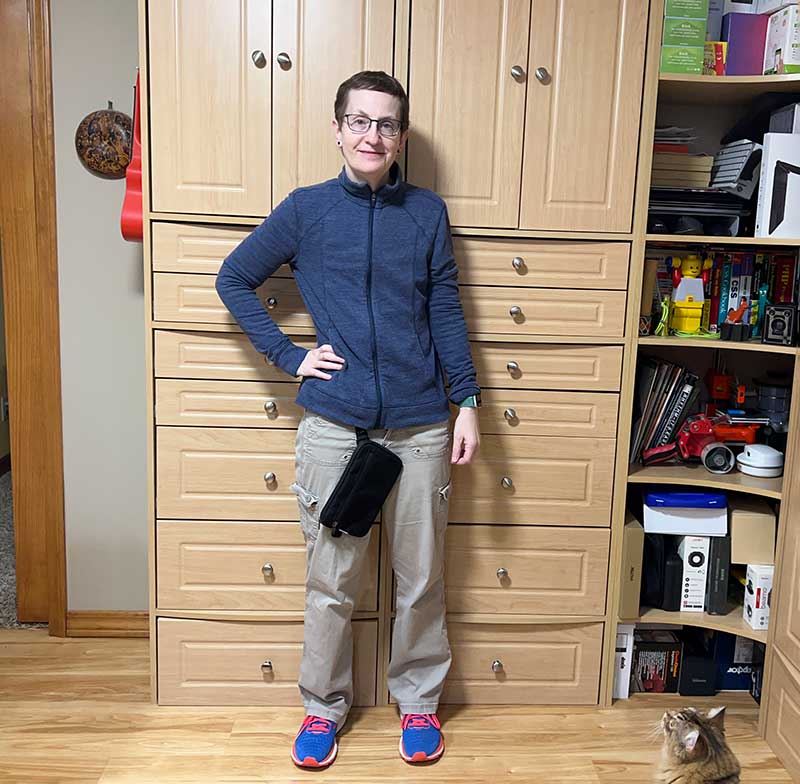 Yeah, I don't wear the bolstr clipped to my pants, but if I wanted to, I could! My cat Ozzy is considering my fashion choices.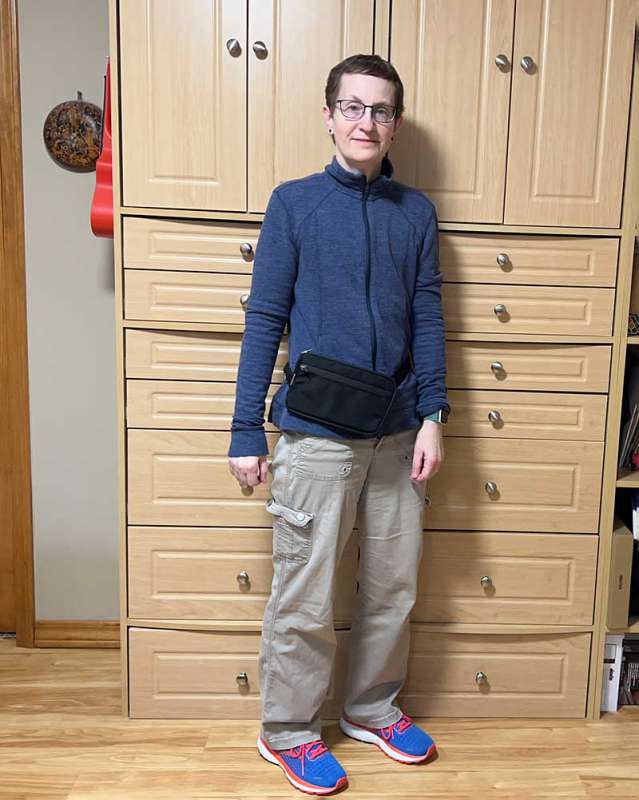 The Double Point strap connects to both sides of the AUX Sling, allowing you to wear it around your waist like a modern version of a fanny pack or hip bag. I actually find this to be a pretty comfortable way to carry/wear the bag, but it really depends on your level of comfort with this polarizing carry method 😉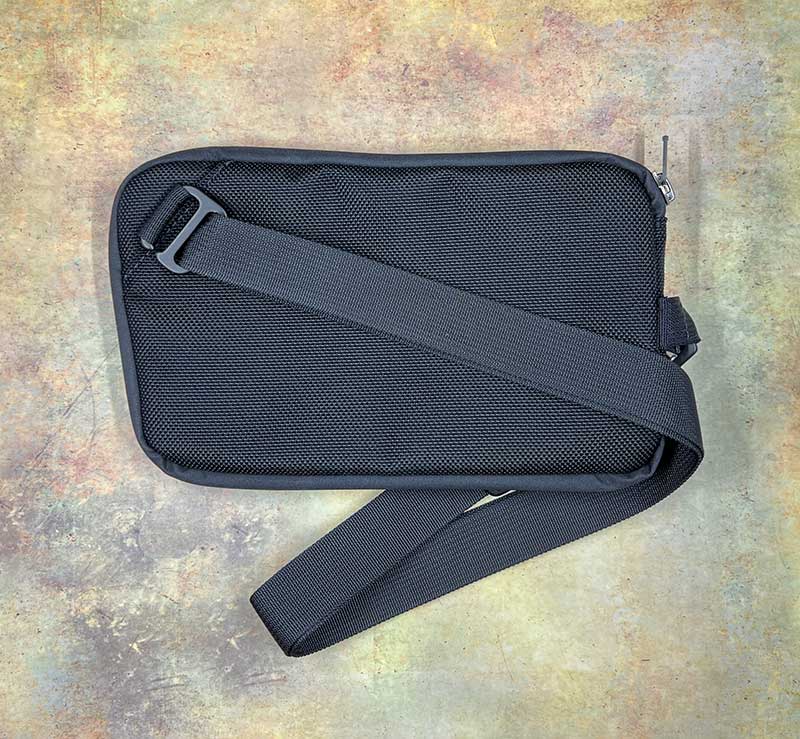 You can also use the Double Point strap to wear the AUX Sling as its name suggests, like a sling.
What I like
3 ways to carry/wear the bag
Well made
What I'd change
Offer it in even more colors
Final thoughts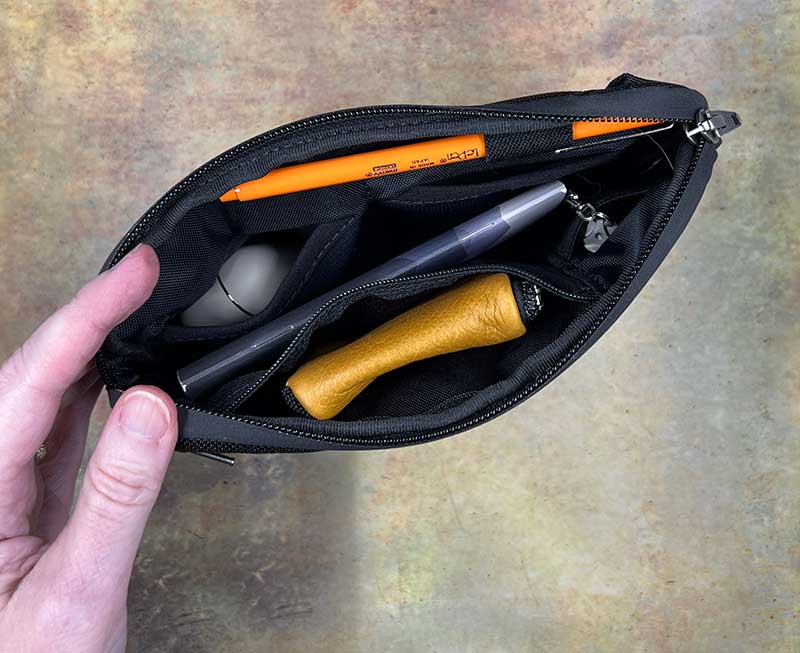 The bolstr AUX Sling is a versatile minimalist bag designed for everyday carry. It is made of durable materials and features multiple pockets to hold a variety of items. There are multiple straps that allow you to wear the bag in several ways: cross-body, as a clutch, clipped to a belt loop, around your waist, or as a sling. Overall, it seems like a useful and practical bag for those who need a compact, lightweight way to carry their essentials on the go.
Price: $65.00
Where to buy: Kickstarter
Source: The sample for this review was provided by bolstr.