We use affiliate links. If you buy something through the links on this page, we may earn a commission at no cost to you. Learn more.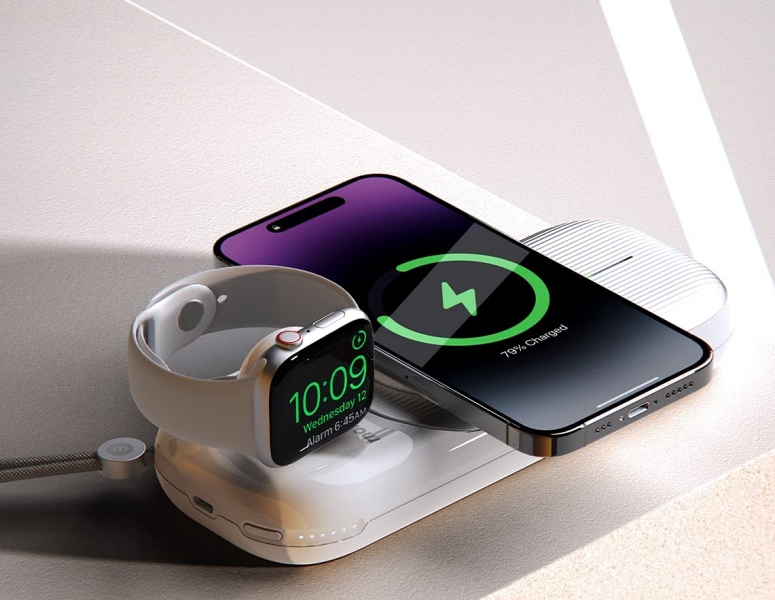 NEWS – Are you looking for a portable wireless charger that can charge all your Apple devices at the same time? The Momax Airbox Go 3-in-1 charger provides a single way to simultaneously charge your iPhone, apple watch, and AirPods with a wireless charging case.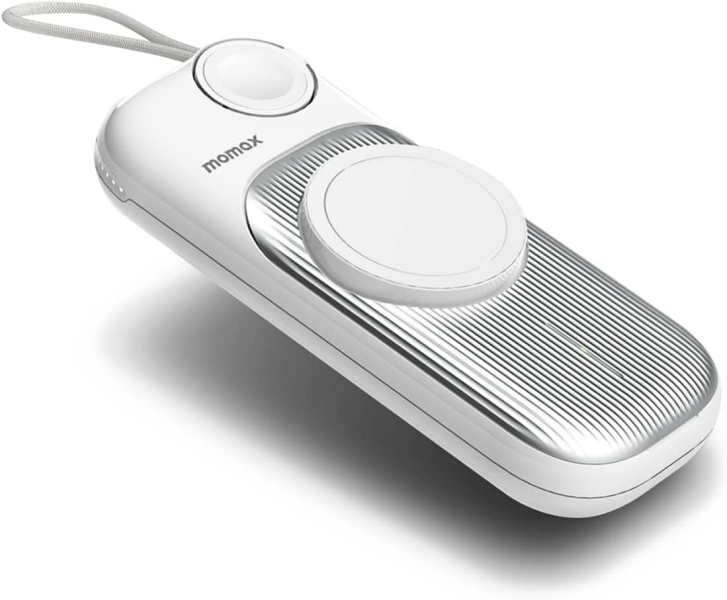 Momax AirBox Go is an Apple-certified battery pack with genuine MagSafe components, and it's MFM and MFi certified. This travel charging station comes with a 10,000 mAh battery, so it's powerful enough to fully recharge your iPhone, Apple Watch, and AirPods multiple times. And it has a lightweight yet durable, compact design. The AirBox Go provides 15W of charging power to your iPhone and 5W to your Apple Watch and AirPods. It also doubles as a docking station via the 20W USB-C in/out port. The Momax Airbox Go 3-in-1 charger is compatible with iPhone 14/ 14 Plus/ 14 Pro/ 14 Pro Max, iPhone 13/ 13 Pro/ 13 Pro Max/ 13 mini, iPhone 12/ 12 Pro/ 12 Pro Max/ 12 mini (or any phone with a MagSafe compatible case). It is also compatible with the full Apple Watch Series lineup (including the Apple Watch Ultra) and any AirPods Model that supports wireless charging. The Momax Airbox Go 3-in-1 charger is available from Amazon for $200.