We use affiliate links. If you buy something through the links on this page, we may earn a commission at no cost to you. Learn more.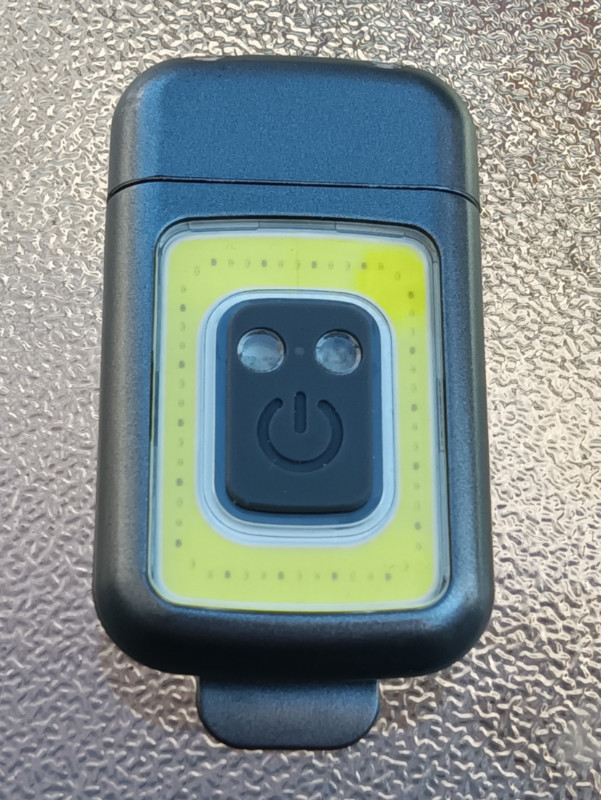 REVIEW – The HOKOLITE Runner Bright Light is really bright for night running or riding. The main COB (chip on board) LED light modes are built into the yellow LED set which is on the larger, flat side of the light. There is a hat light built into a thin side of the light and the clip can hold the Runner Bright onto a hat brim.
What is it?
The HOKOLITE Runner Bright Light is a lightweight, rechargeable, LED safety light/flashlight with multiple lighting modes and can clip on a hat, shirt or coat.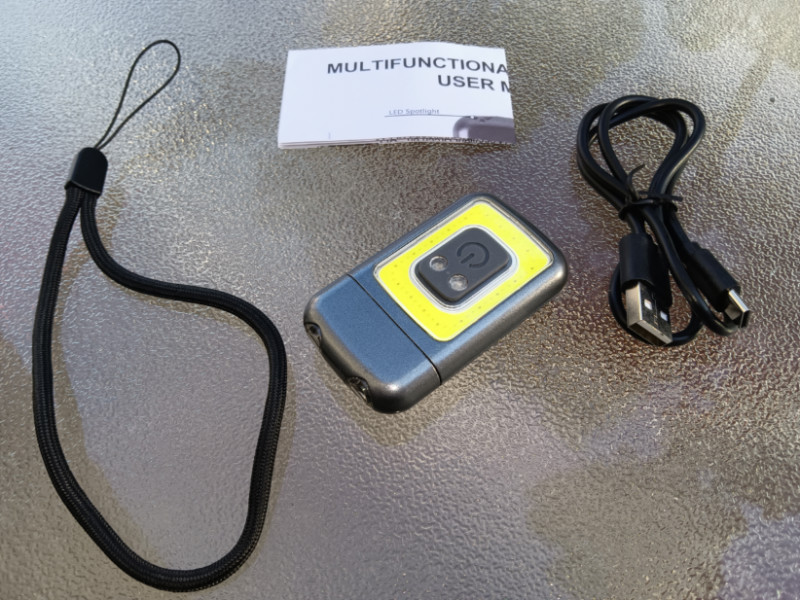 What's in the box?
HOKOLITE Runner Bright Light
USB-C charge cable
Instruction sheet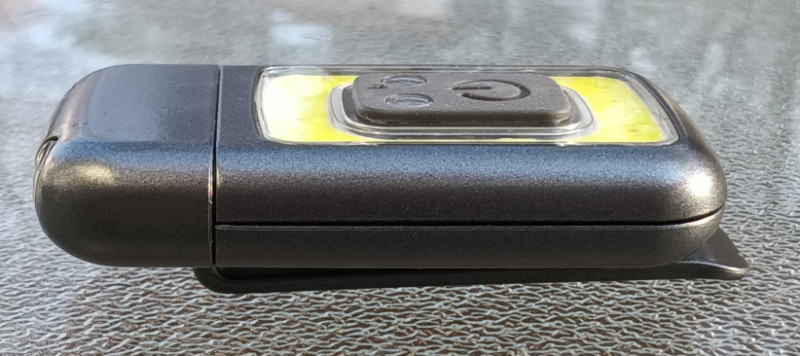 Hardware specs
Light modes: 500 lumen white COB, 250 LM white COB, 100 LM white hat, bright red COB, bright green COB)
USB-C charge port
Charge indicator LEDs
Lanyard hole
IP44 water resistance
ABS plastic body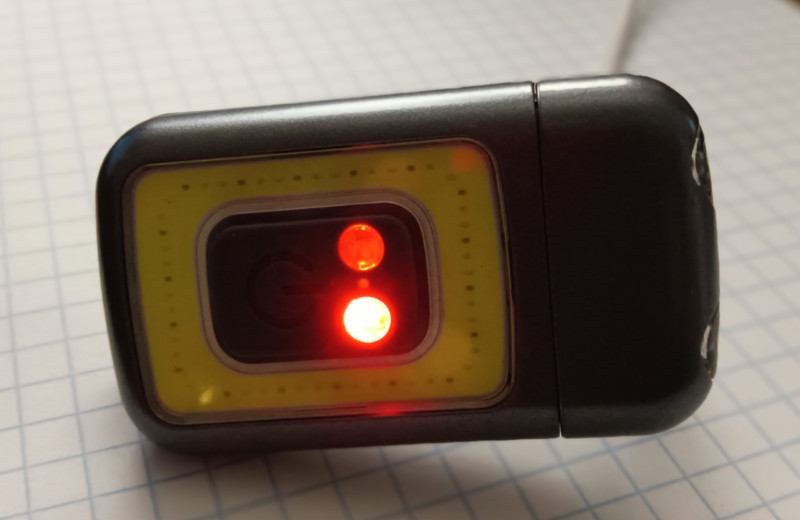 Red LED indicates charging.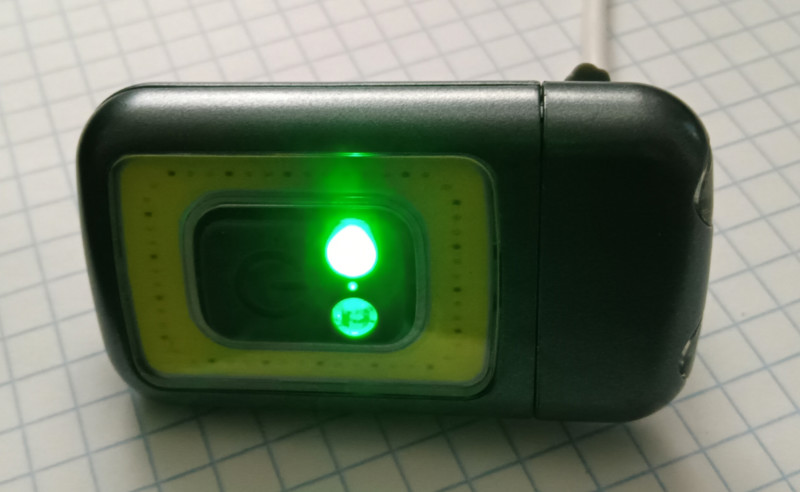 Green LED means fully charged.
Setup
After unboxing the Runner Bright light I charged it with the USB-C cable and in about 30 minutes the red charging LED went off and the green LED came on.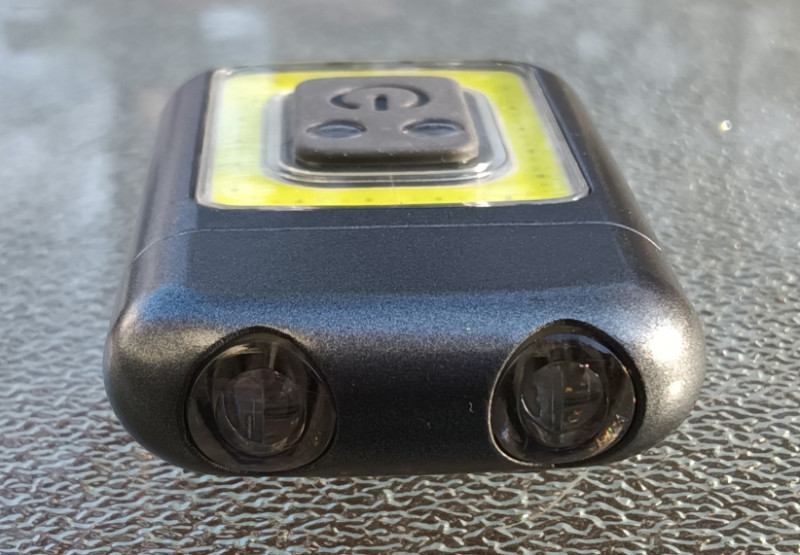 Design and features
Bikers have a term for their lights, 'see you' and 'see me'. The former type illuminates the road ahead. The HOKOLITE Runner Bright Light is a 'see me' style light. On a dark road the 500 lumen COB LEDs do light up the road pretty well, but oncoming traffic lights tend to wash out the Runner Bright's beam.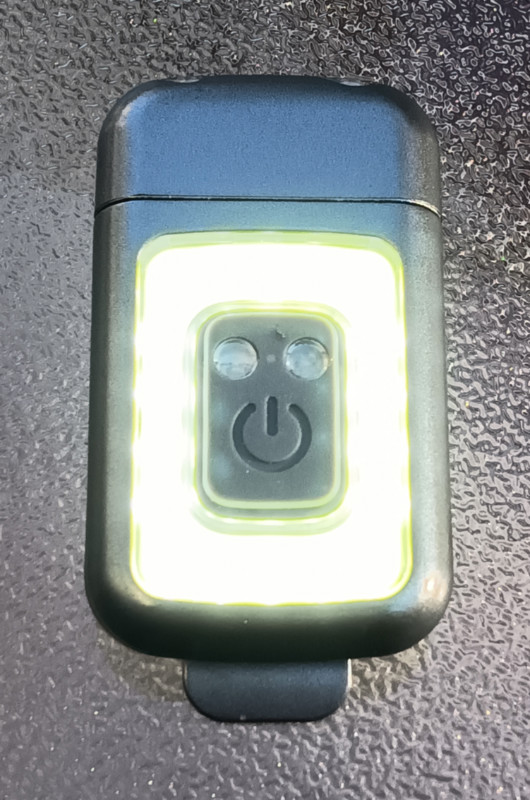 The Runner Bright shows up to traffic and other walkers and riders extremely well at night, especially when displaying the COB lights, whether white, green, or red. The red LED provides a steady bright light similar to a motorcycle's brake light.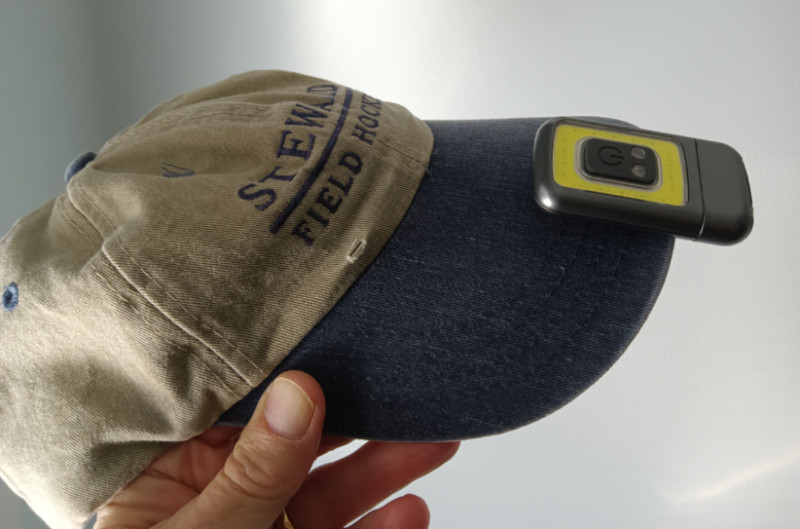 I found the hat light useful for brief tasks when I needed more focused light directly in front of me.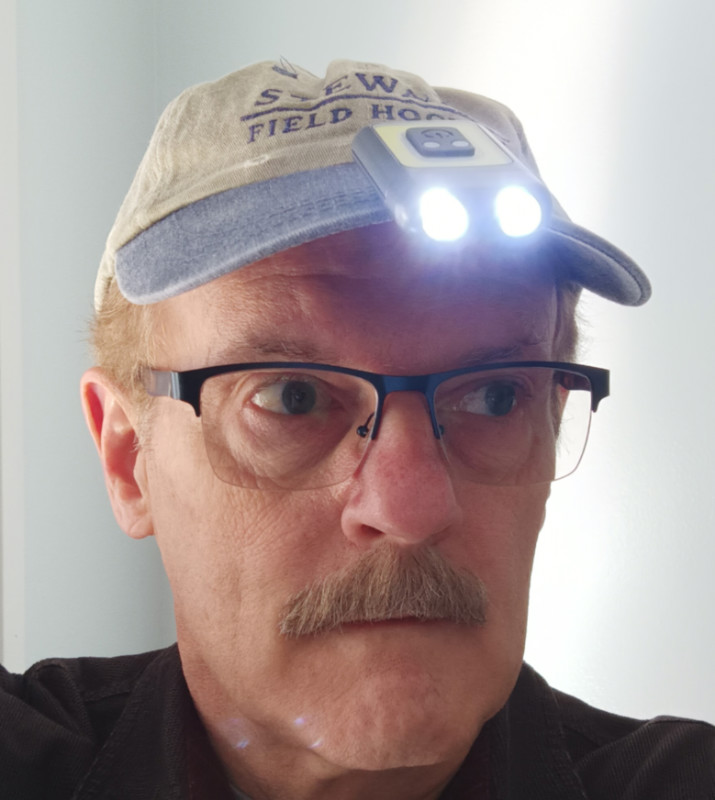 Most hat lights I've used tend to make the bill of the hat droop and I have to keep adjusting the hat to make the light point to where I need it. I had a bit of this issue with the Runner Bright light.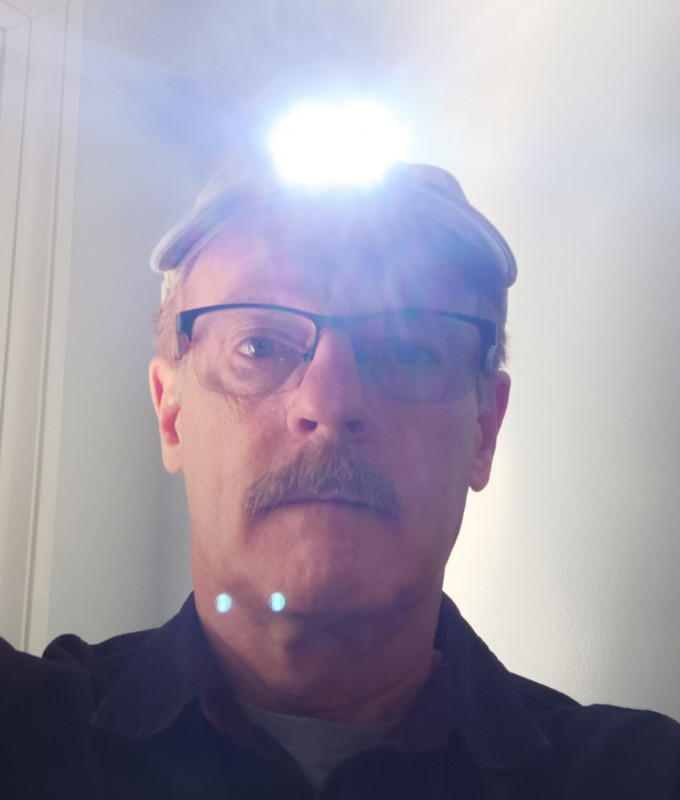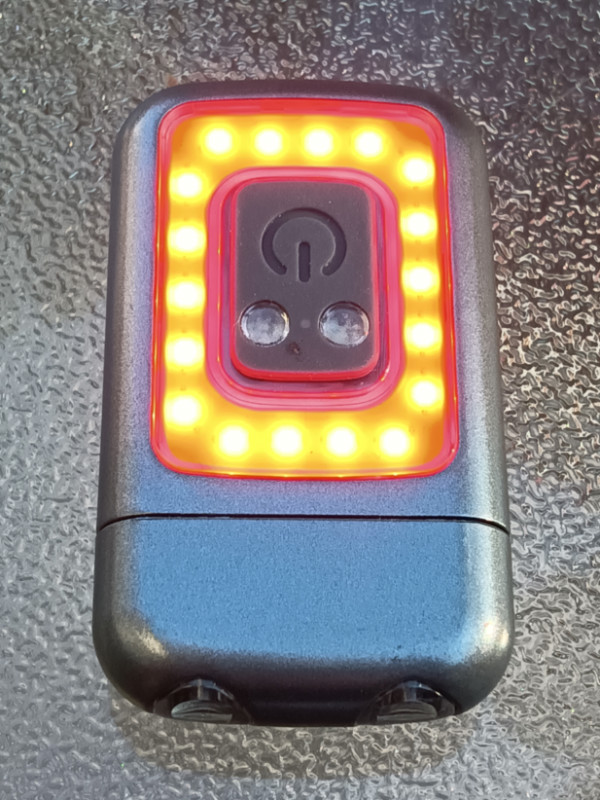 My primary use of the Runner Bright was to clip it to a lanyard around my neck, with the red COB on, hanging at my mid-chest, showing to my front as I walked the dog along the left curb facing traffic. In my state, walkers and runners are to face traffic, bikers ride with traffic.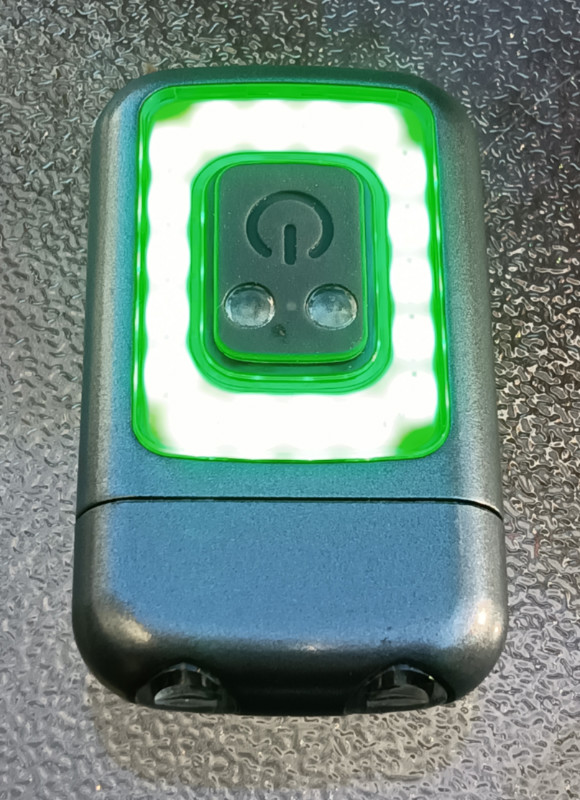 The logic of facing traffic with a red light is that cars should pass correctly to the runner's right as they do when they see any tail-lights.
The Runner Bright clips to my bike helmet rear adjustment strap perfectly, but we've had night-time temps too low for riding. I'll have to wait for warmer weather to test the light when biking. A steady red helmet light will be a great safety complement to my seat mounted red flashy light. The Runner Bright would also be a great night time rear bike light using any mounting option such as under-seat, fender, backpack, helmet, etc.
Runners will probably find that the Runner Bright clips and stays most secure on the front or rear waistband of shorts or long pants. The weight of the light is probably too much for a t-shirt or lightweight jacket collar. The light tended to droop on loose collars I tried it with, instead of facing directly forward. The light would bounce around too much on a lanyard when running. I recommend clipping to the waistband for runners.
The HOKOLITE website shows the light clipped to the low cut front of a women's workout top. If you want to wear it that way, fine, but I'm doubtful it'll be a comfortable running experience with the Runner Bright. Experiment and find what's best for you.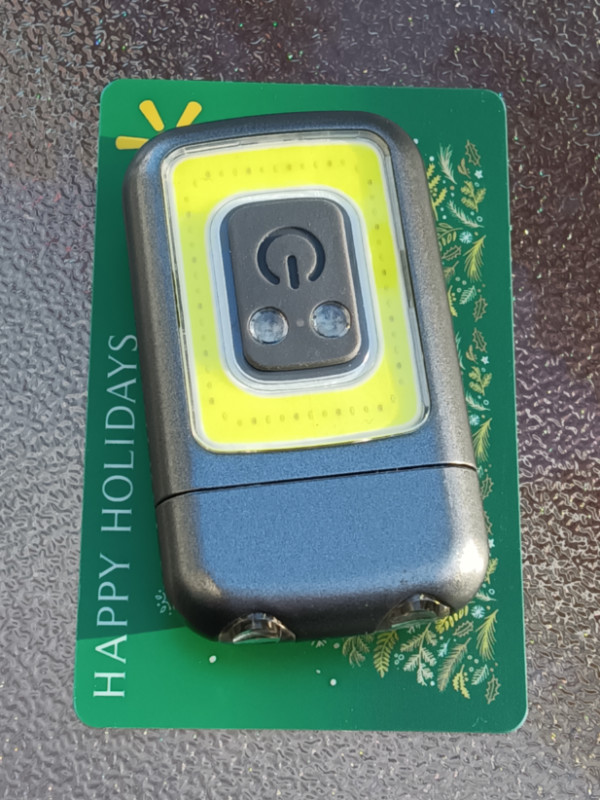 I'm not sure why HOKOLITE did not give the Runner Bright light a flash mode, with at least the red COB LEDs, but such is the case. Its brightness may make up for not flashing.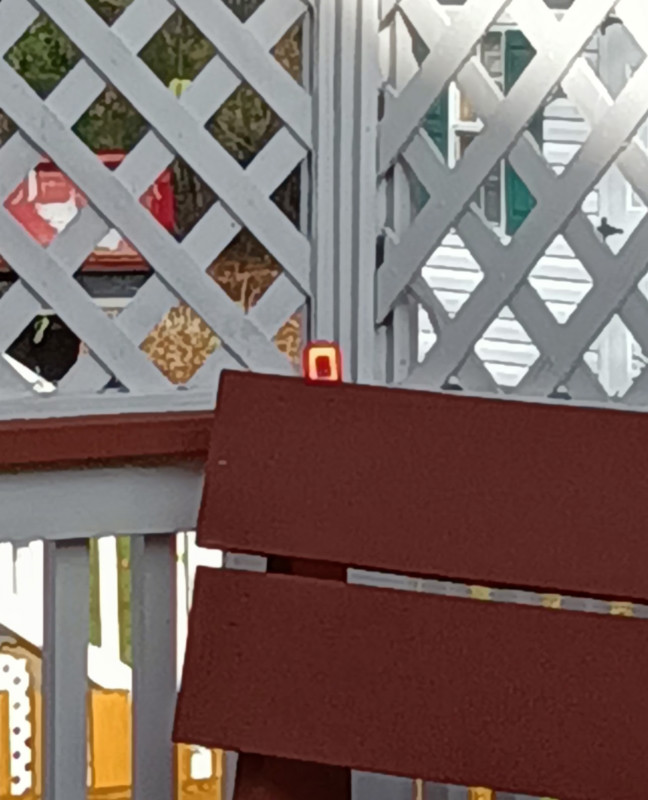 I don't consider the Runner Bright to be 'daytime bright'. The 500 LM white COB light could be a feasible safety light in the daytime if it flashed, but as a small, steady-on light, I wouldn't count on it in the daytime.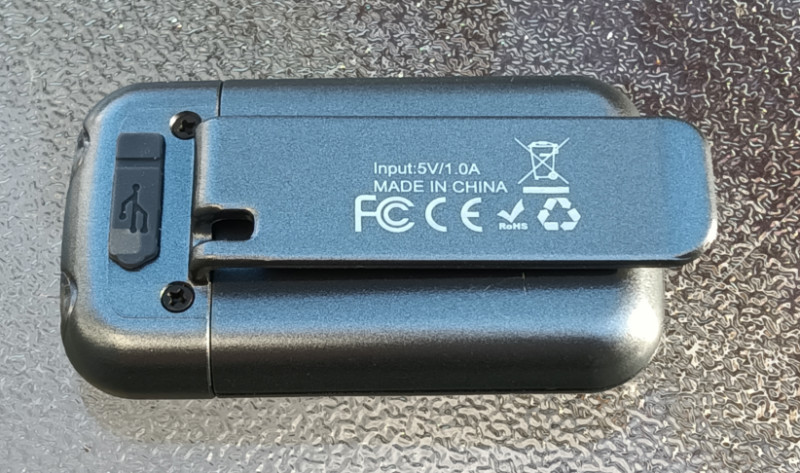 The rubber charging port cover came out after a couple of uses of the Runner Bright and I couldn't reattach it so I discarded it. I won't be exposing the light to water so it probably doesn't matter. At this price point though, the rubber seal should be more secure.
What I like
Excellent nighttime brightness from the COB LEDs in all color modes
Fast charging
Secure clip
What I'd change
I wish each light mode flashed, especially the red
The rubber USB-C port cover should be more secure
Seems expensive for a simple, non-flashing light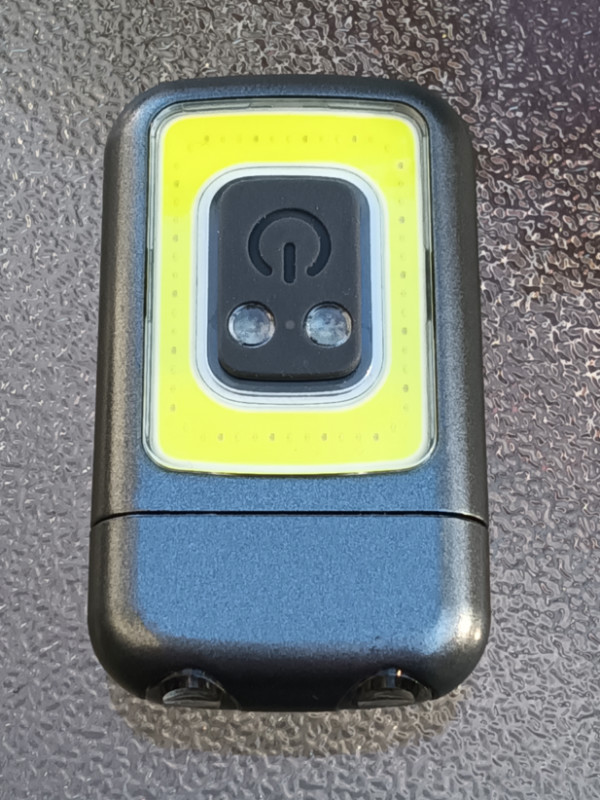 Final thoughts
Is $40 too much for a non-flashing runner's light? You decide. But if you're a night runner or rider, the brightness of the HOKOLITE Runner Bright Light may meet your needs.
Price: $39.99
Where to buy: HOKOLITE.com
Source: The sample of this product was provided by HOKOLITE.