We use affiliate links. If you buy something through the links on this page, we may earn a commission at no cost to you. Learn more.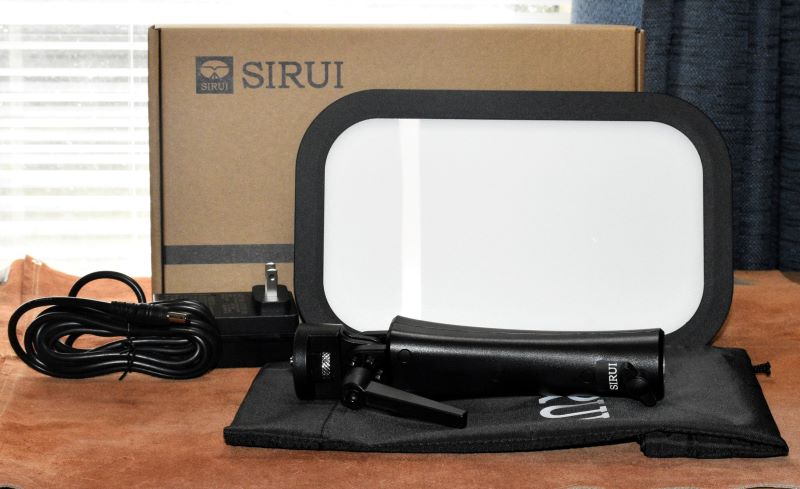 REVIEW – I'm not a great photographer. I am trying to learn though. I'm particularly interested in macro photography and good lighting is a must. Unfortunately, the lighting in my office stinks. So, when the Sirui Ultra Slim LED Video Panel Light E30B became available to review, I knew I wanted to try it out. No, I didn't know anything about the company or its products but I'm glad I got my hands on this light.
What is it?
The Sirui Ultra Slim LED Video Panel Light E30B is a 30-watt LED light panel with a max output of 800 lumens at 1 meter with Bluetooth nonetheless and can be controlled manually or via an app. Here it is with its little brother, the Cute Lite I reviewed a while back for size comparison.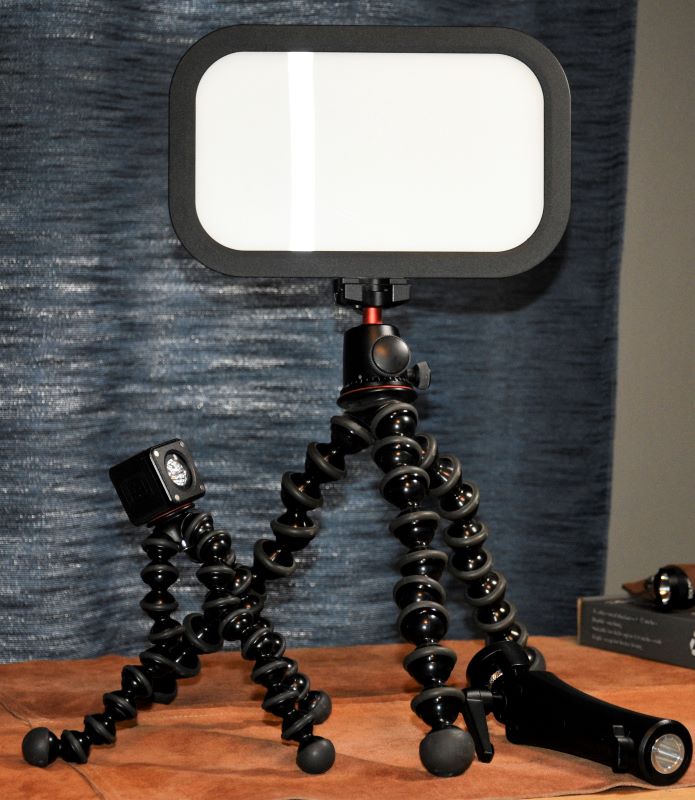 What's in the box?
Sirui Ultra Slim LED Video Panel Light E30B
Hand Grip
Power supply
Storage bag
Warranty card
Card with QR codes for the Sirui website and social media links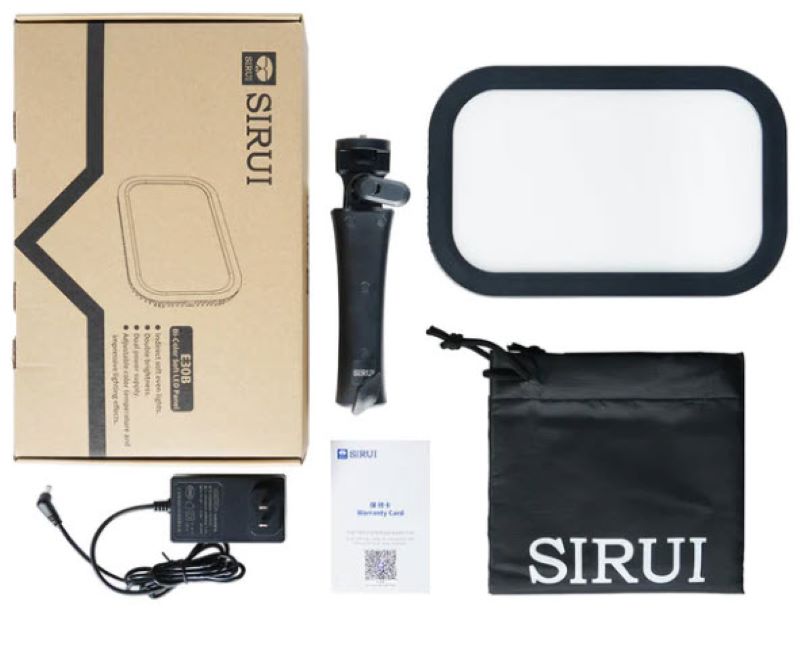 Hardware specs
Size – 269mm x 169 mm x 36 mm / 10.59 in x 6.7 in x 1.4 in
Weight – 880g / 2lbs
Power – 30W
Color Temp Range – 2800K ~ 7000K
Special FX – 12 modes
Television Lighting Consistency Index – 98
Color Rendering Index – 96
Working temp – -10⁰ C / -45⁰ F
Control method – Control panel or App
Bluetooth control distance – 15m / 49 ft
Design and features
The Sirui Ultra Slim LED Video Panel Light E30B is lightweight, seemingly constructed of an aluminum frame with a plastic back plate. I say seemingly because I couldn't find anything about the actual construction materials. It does feel well built with threaded mounting holes, one on either side and one on the bottom, giving you both horizontal and vertical mounting options.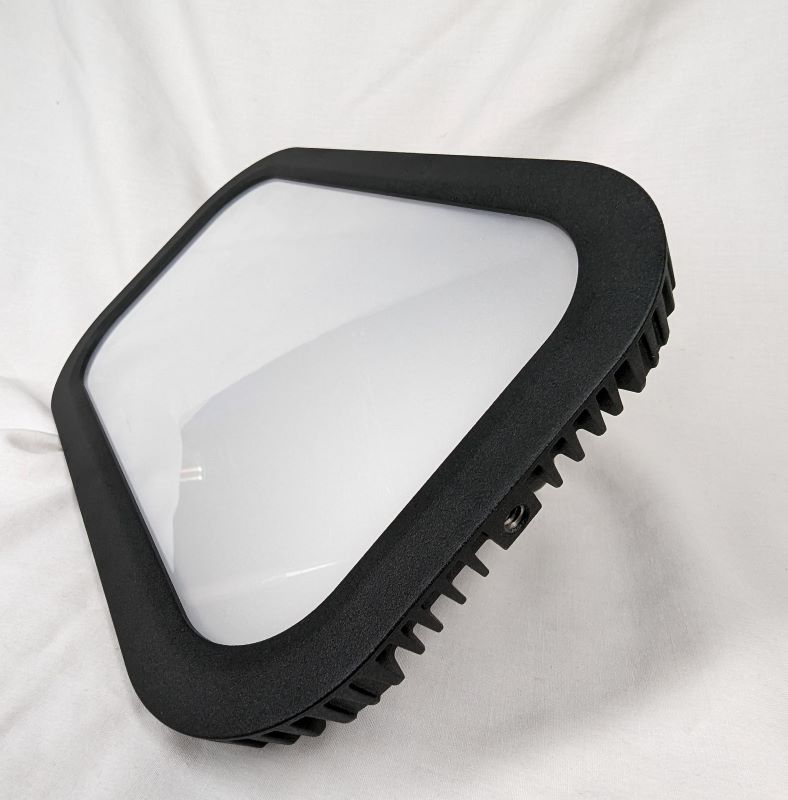 I'm a little confused about the actual construction of the light itself.  On their website, Sirui shows a picture of th3 E30B's "multi-layer optical structure".  It appears to me that there are three layers on the outside of the frame to be used as filters or diffusion. That isn't the case as far as I can tell.  There's no way to add any exterior, pre-cut gels into the unit.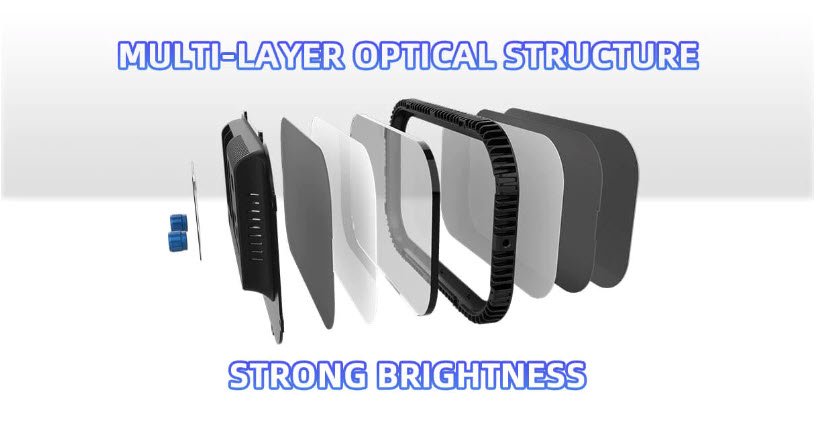 The back plate houses the control unit which has two blue knobs and an LCD display. There are also two slots that can house batteries, allowing you to either power the light with them or charge them.  It's a nice feature even though I didn't have the correct battery to try it out.  You'll also find a double-throw rocker switch. Its middle position is OFF and then one side is for battery power while the other is for the use of the power adapter.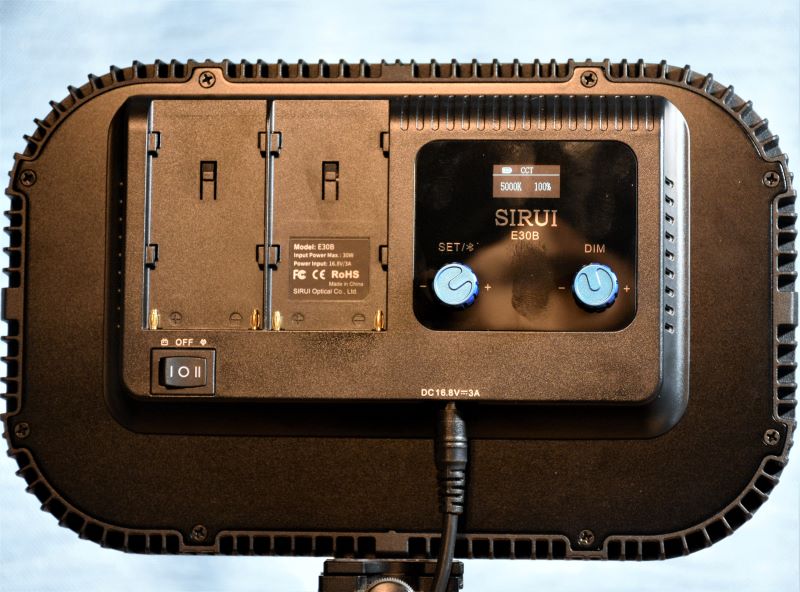 Now you can mount the light directly to a light stand if you want, but Sirui includes a handheld grip that allows mobility and flexibility. You can hold it obviously or mount it to a light stand, but it also allows you to tilt the light up and down. I used the Sirui Ultra Slim LED Video Panel Light E30B in both ways but definitely prefer it with the grip installed.  Unlike some other equipment I've tried, the grip slides completely over the top of the stand and secures with a screw to the bottom portion of it, making it rock solid. No wiggly light whatsoever.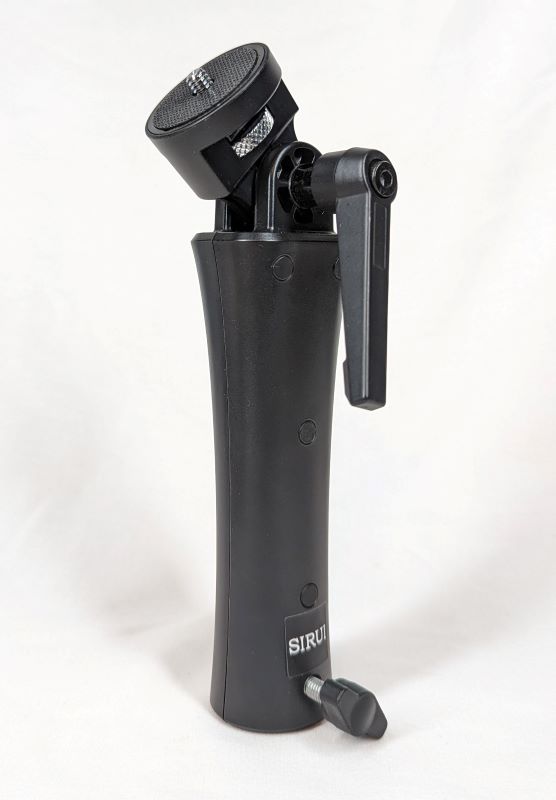 The power supply is 16 volt, 3 amp wall wart with about 10 ft of cable giving you pretty good reach.  Wall warts can be a pain sometimes but here you don't have a power block in the floor to trip on as you move around.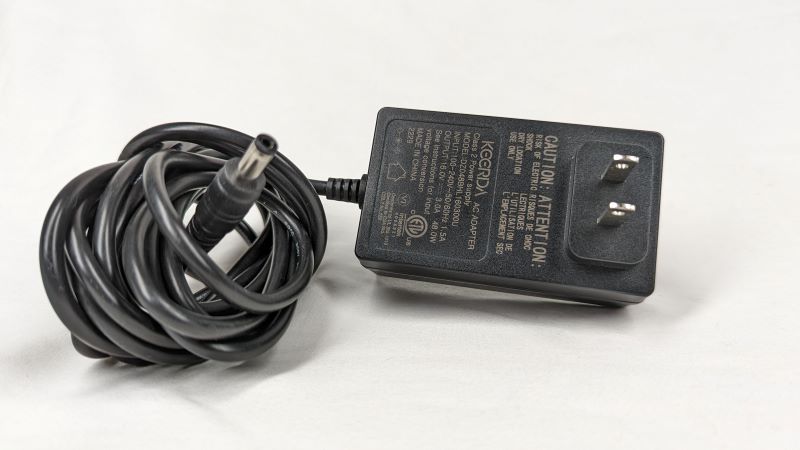 Another nice feature is its portability.  It's small enough you could put the E30B in a backpack and take it with you easily. I've used other lighting systems, even LED panels that were much larger, making traveling with them a bit of a chore.
Setup
Set up for the Sirui Ultra Slim LED Video Panel Light E30B is very straightforward. You can mount it to the grip, directly to your stand, or use the grip on the stand. Next plug in the power adapter and power it on. The manual controls are easy to use but with the lack of an actual user manual, it was impossible to know what all the icons meant.  To access the manual, you need to download it from their site. In some cases, that wouldn't be a big deal, but with all the different modes available on the E30B it should be included.
The best way to control the light, in my opinion, is the app, Sirui Light, available for both Android and that other one with the fruit icon. Once downloaded, open it to pair it with the light via Bluetooth. Here's where the manual comes in handy.  You need to press and hold the SET knob to turn on Bluetooth. In my experience, connecting to the light was fast and simple.  You'll then see E30B as one of your devices. Select it in the Device Combination window, then again on the home screen, and you're ready to go.
Performance
The Sirui Ultra Slim LED Video Panel Light E30B performed very well, especially when using the app. It's much easier to set your levels and special effects that way. It's a little hard to read the tiny text on the light itself.
You can choose preset light levels and color temperature or use the sliders to set them yourself in CCT, correlated color temperature, mode.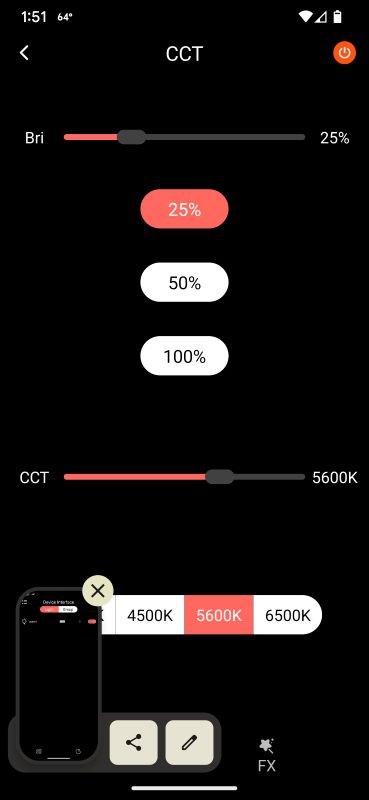 If you select the FX mode, you have 12 different effects to choose from along with sliders for the speed of the effect and brightness. I will say the sliders can be finicky at times.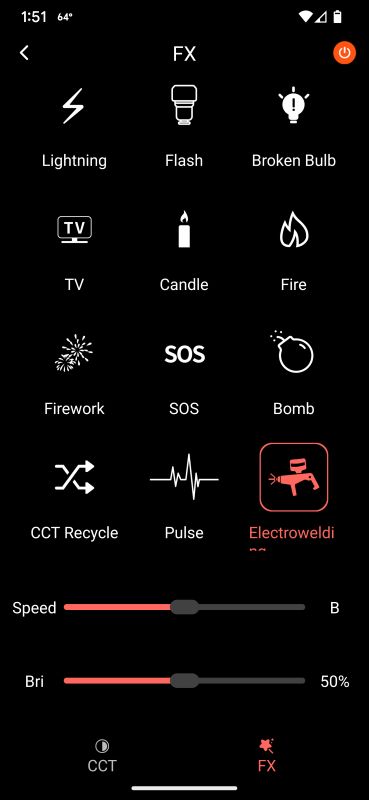 I made a video of the E30B's functions.
What I like
Well built
Portability
Included hand grip
Power options
LED, so a long life span
What I'd change
Final thoughts
The Sirui Ultra Slim LED Video Panel Light E30B is a great light with lots of options. I probably will never use most of the effects included in the app, but who knows, maybe I will now that I have that option. Without the Gadgeteer, I would've never known about Sirui. So far, they've impressed me with this light at a good price. If you're looking for lighting for your photo or video shoots, you should include them when looking for equipment.  I don't think you'll be disappointed.
Price: $99.90, $79.20 currently on sale
Where to buy: Sirui and Amazon
Source: The sample of this product was provided by Sirui.