We use affiliate links. If you buy something through the links on this page, we may earn a commission at no cost to you. Learn more.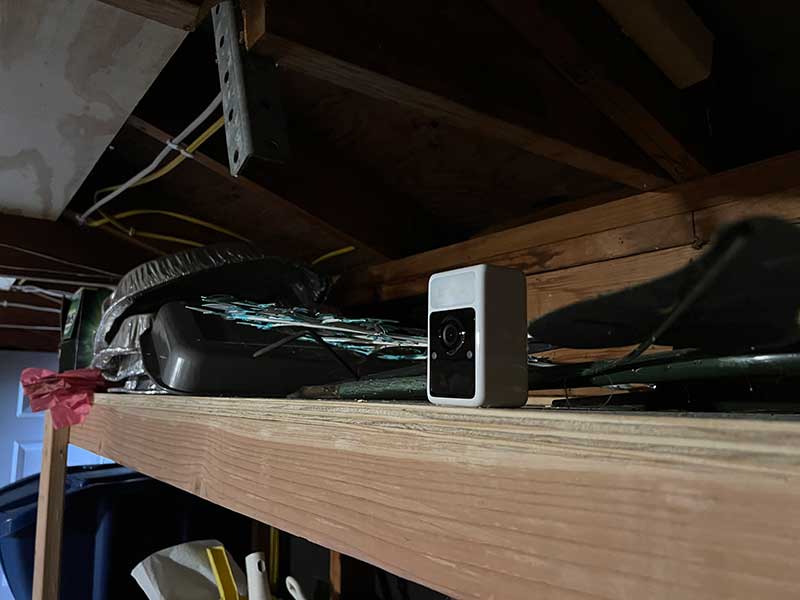 REVIEW – Today I'm going to show you the SJCAM S1 wireless home security camera from the same company that makes many action cameras that we've reviewed in the past. Let's check it out.
What is it?
The SJCAM S1 WiFi security camera is a wireless security camera that you can put anywhere that you have a wireless signal to keep an eye on your home and property.
What's in the box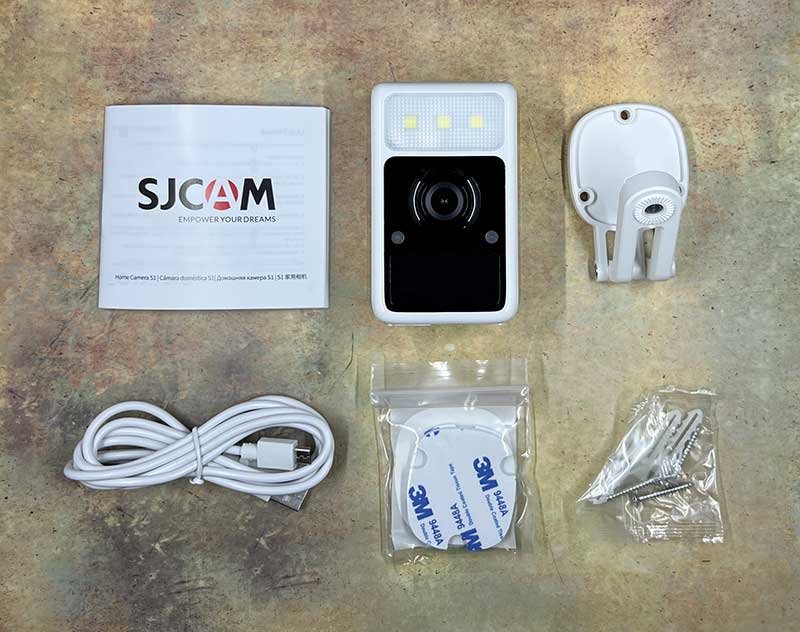 SJCAM S1 WiFi security camera
Mount hardware
USB charging cable
Hardware specs
Video Resolution: 2K HD Resolution
Pixels: 4MP
Waterproof: IP65
Lens Angle of View: 95 Degree
Battery Capacity: 9200mah
WIFI: Only supports 2.4Ghz
Microphone: Built-in
Storage Support: Class 10 level TF card up to 128GB
Motion sensing distance: 10-15m
USB Port: Micro USB
Net Weight: 253g
Product Size: 90X55X44mm
Design and features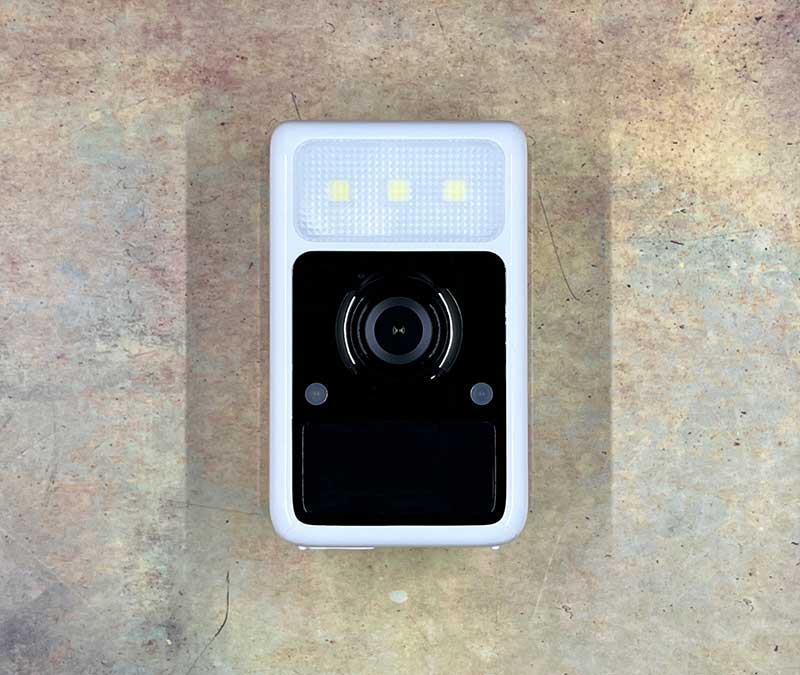 The SJCAM S1 WiFi security camera is available in white or black and features a plastic case with a large motion sensor on the top that has a bright built-in LED that can be set to turn on when motion is detected. This feature could be a good deterrent for bad guys snooping around your property at night. The camera also has 2-way audio so you can listen in and talk to people through the app.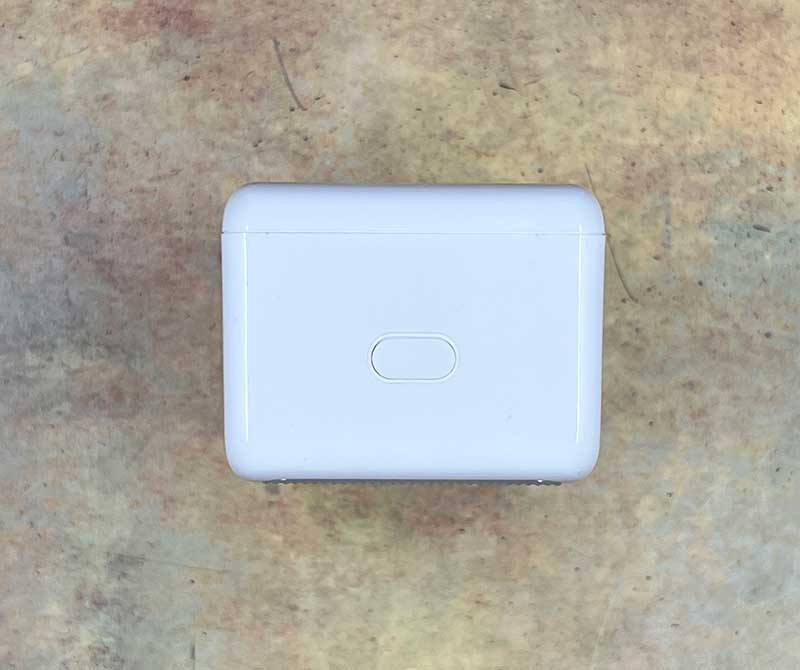 The top of the camera has a power button.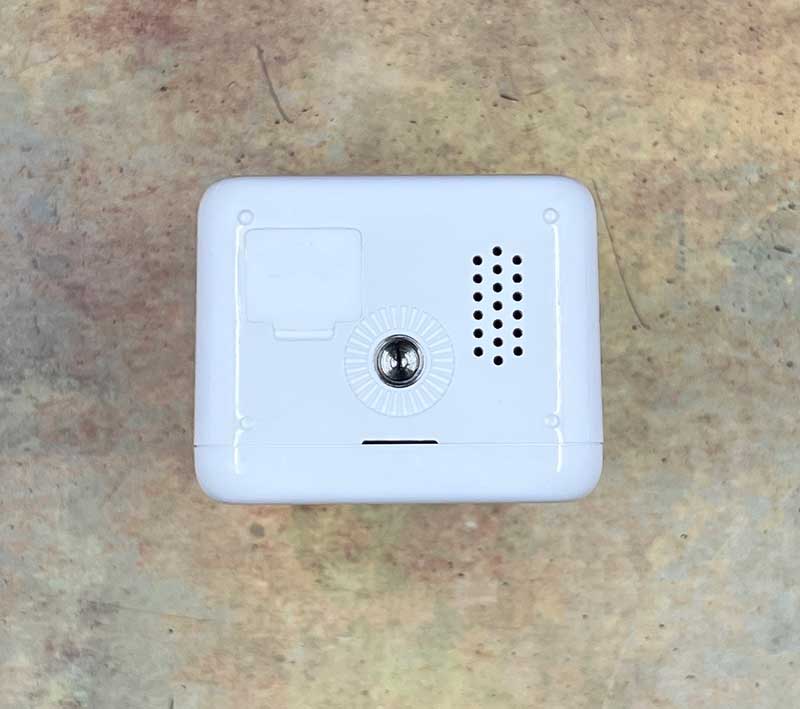 The bottom has a threaded tripod socket and speaker grill.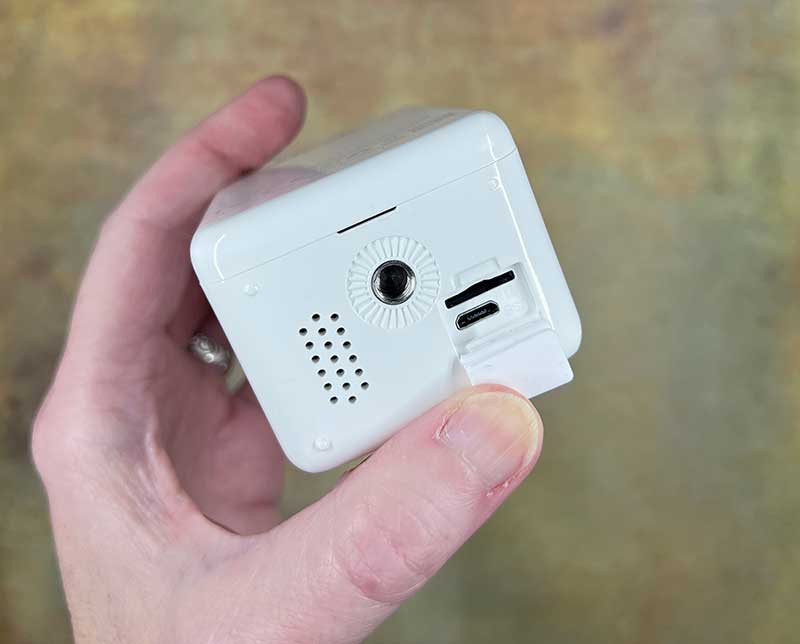 Under a protective rubber flap, there's the microSD card slot (you'll need to supply your own microSD card) and a micro USB charging port. Yeah, I said micro USB… I have no idea why they are still using this old-style connection type and not USB-C.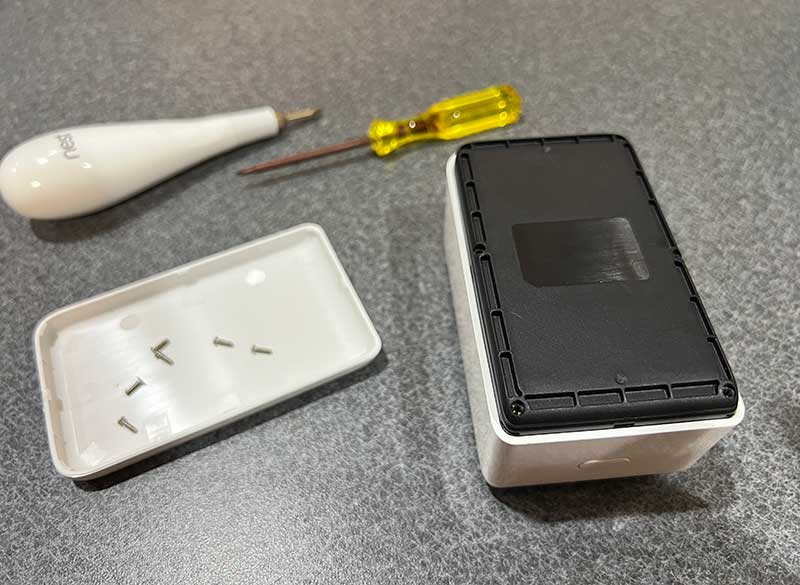 The back of the camera can be removed but it's unclear if the batteries are user replaceable. I removed the back cover and then 6 screws under that, but the black plastic lid under the white plastic cover would not budge and I didn't want to damage anything by trying to use brute force to open it further.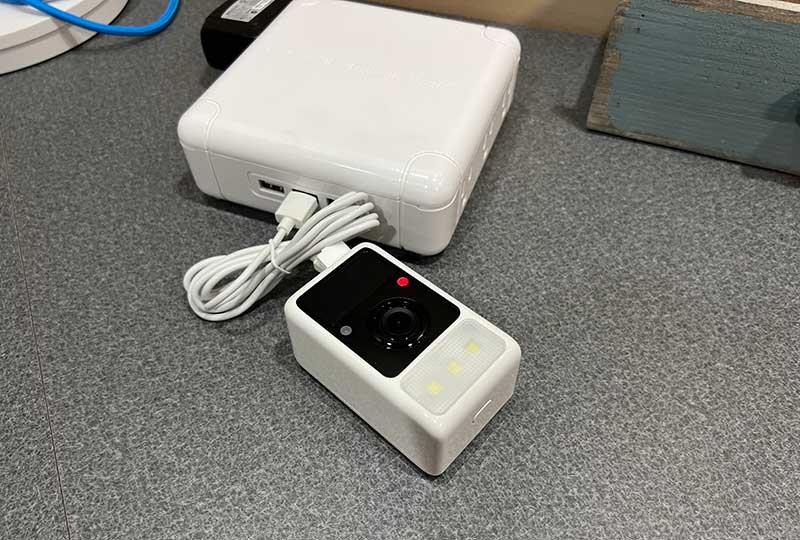 I fully juiced up the SJCAM S1 camera and placed it in my garage, where it's been for the past 15 days. So far the battery level has only dropped down to 57%. That means that you'll most likely need to recharge the batteries once a month. Depending on where you mount the camera(s), this could be an annoyingly frequent task. SJCAM's website says the camera should work for up to 100 days with average use. So far I'm not seeing that type of battery life. As far as average use, I have the camera on a shelf in my garage so that it will detect someone leaving in the morning and someone coming back home at night along with maybe 1-2 times a day watching the live view for less than 30 seconds each time… I think a solar charging option would be a great feature for this camera.
SJCAM app
In order to view a live feed from the camera, you'll need to install the SJCAM app on your phone or tablet. The app itself is pretty straightforward to use. The interface is not difficult to understand and the settings are minimal.
Basically, you can watch a live view, watch motion captured events either by clip on specific days or in a timeline style view.
I had no problems accessing the SJCAM S1 camera's live footage and recorded events using the SJCAM app. Note that you'll need to install a microSD card into the camera in order for it to record clips when motion is detected. If you don't use a microSD card, you'll only be able to see a thumbnail image of when motion was detected.
Also note that although I have the app/camera set to notify me when motion is detected, I've yet to ever receive a notification on my phone even though the events page in the app clearly shows motion events were captured along with 10-second video clips of each event. I have contacted their customer service about this issue and their response was that the notification pops up for a second and then disappears so it won't be obtrusive. Well, it's super nonobtrusive because a notification never pops up at all… Isn't the whole point of a security camera to notify you when something happens?
Update 12/2/2022: Wouldn't you know that soon after I posted this review, I saw a notification on my iPhone's display for the first time since starting to test this camera a couple of weeks ago. I don't know if there was an app update earlier today or what, but it appears that the problem with notifications may be fixed…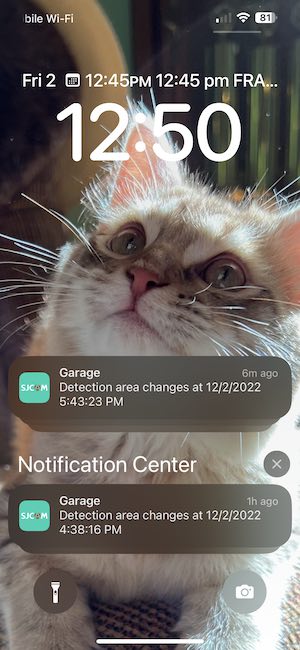 What I like
No subscriptions required
Easy to setup
Wireless, just charge the battery
What I'd change
Battery life may only be about a month per charge
Notifications need to be fixed (potential is fixed… see above)
Needs a solar charging option
Final thoughts
The SJCAM S1 camera is easy to use and set up. The video quality is decent and the price is great. The main complaints that I have about it are that the notification feature doesn't seem to work with the iOS version of the app and that the advertised battery life of 100 days seems inflated based on my experience so far. I'll update this review if my opinion changes after either of these issues are resolved. As is, I think it's an inexpensive wireless camera that you can place indoors or out to keep an eye on your property. Just don't rely on it to actually tell you when someone is snooping around. <- this issue could be fixed, see above.
Price: $79.99
Where to buy: Amazon
Source: The sample for this review was provided by SJCAM.