We use affiliate links. If you buy something through the links on this page, we may earn a commission at no cost to you. Learn more.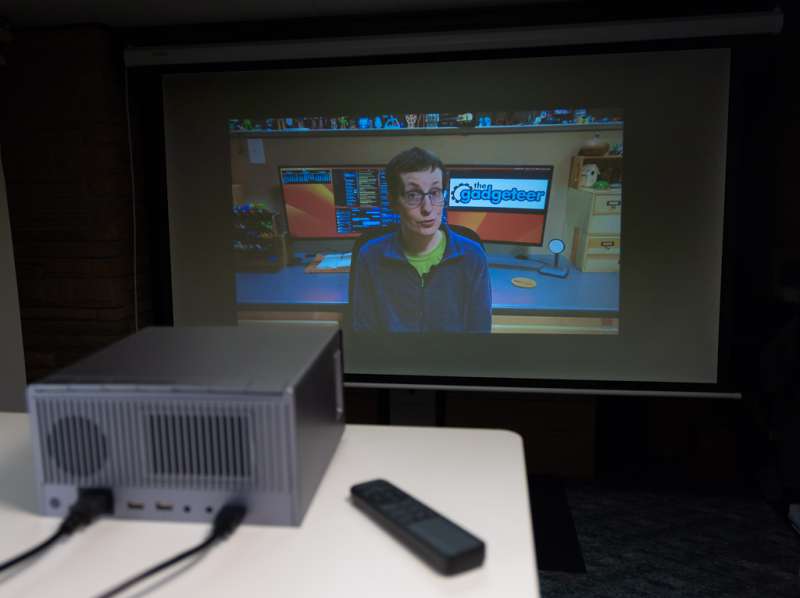 REVIEW – I've reviewed a couple of projectors in the past. However, there were a couple of things with those projects that I didn't like. The review offer came along for the XIDU PHILBEAM S1 projector, and according to the description, I should address some of the issues I had previously. Let's find out if it succeeded.
What is it?
The XIDU PHILBEAM S1 is a portable video projector with 550 ANSI lumen image with HDR10 features and a high dynamic contrast ratio of 13000:1.
What's in the box?
XIDU PHILBEAM S1 Projector
Instruction manual
HDMI cable
Power cable
Remote
Video cable
Hardware specs
550 ANSI lumen image
40-300 inch image
4k Real Color anti blue light
HDR 10
Dual 10W stereo speakers
5G Wifi
Two-way Bluetooth 5.0
4K and 1080p supported input
50%-100% digital zoom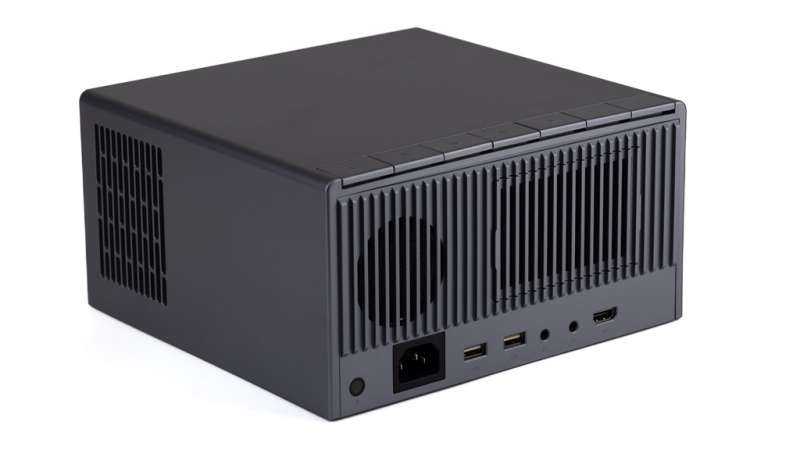 Design and features
The XIDU PHILBEAM S1 projector boasts some decent features for a projector in its price range. Brightness being one of the biggest things with projectors, the XIDU PHILBEAM S1's 550 ANSI Lumen image is a nice touch.
Advertised at 40 to 300-inch image, the XIDU PHILBEAM S1 realistically focuses well up to about 150 inches. After that, the image starts to degrade, but the brightness does seem fair. The digital zoom is a great feature, giving you more options for placement.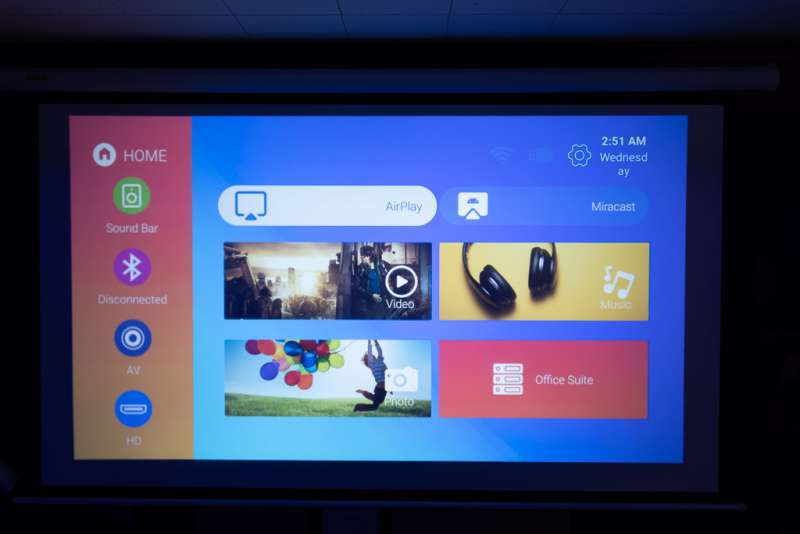 The XIDU PHILBEAM S1 does not have leveling feet, but it does include a 1/4″/20 threaded mount in the bottom for placement on an adjustable head, or to hang it from a ceiling or wall mount. Settings in the projector also allow configuration of the display for front projection, rear projection, as well as ceiling mount (upside down).
The 4-point Keystone Correction supports electronic keystone correction (4D+4P) up to 50°. However, there is no horizontal or vertical image shift. The horizontal and vertical correction can be done with two modes, either Horizontal or vertical correction or a 4-point correction. These corrections enable you to have the projector off to the side and/or above/below the screen and correct for the distortion.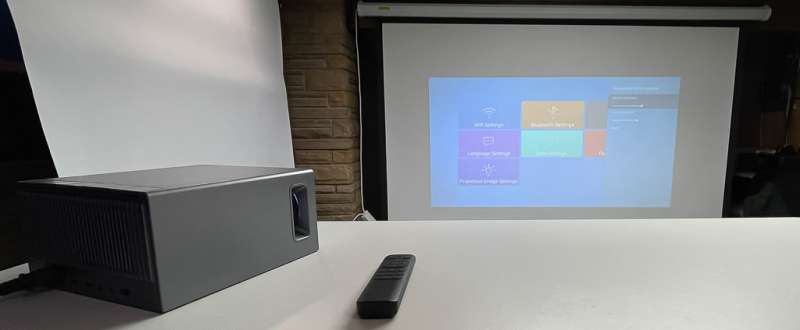 The 5G Wifi also connects via 2.4G, giving you internet access for streaming (Airplay and Miracast), updating, time setting, and more. I could not get the Apple Airplay or the Android Miracast to work, though. Airplay would kind of start, but it would not stay connected. I could not get anything to connect with Android though.

There are 2 USB ports, which I did connect to my iPhone. After selecting "Trust this Device" on the iPhone the first time I connected it, the iPhone worked flawlessly every time after that. As soon as I plugged in the iPhone, it automatically switched to the iPhone input. The USB ports can also be used to play videos, photos, or text from external flash drives.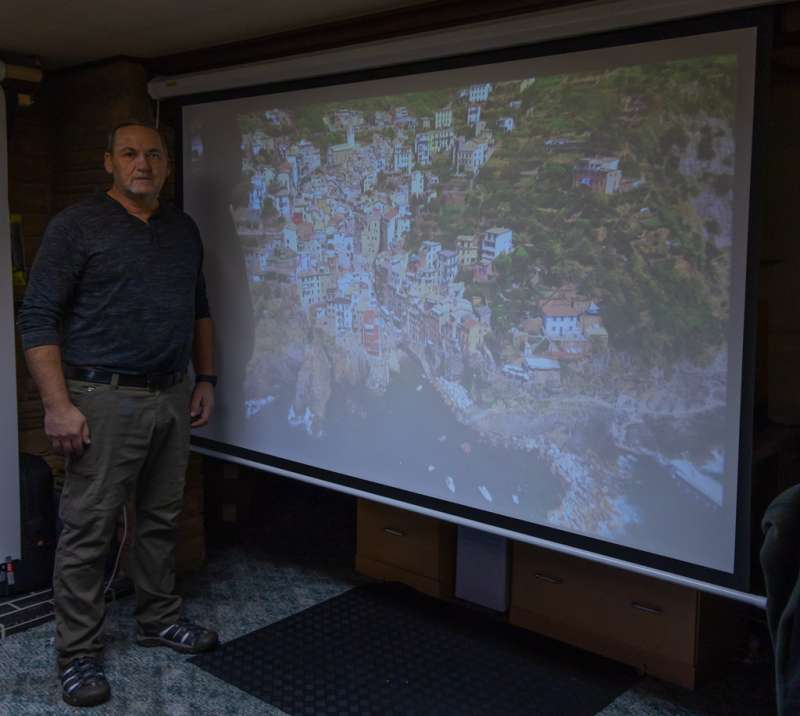 The XIDU PHILBEAM S1 projector features two-way Bluetooth 5.0, which means you can use the XIDU PHILBEAM S1 as a standalone Bluetooth speaker, or you can connect it to an external Bluetooth speaker or headphones. I really like that feature. The XIDU PHILBEAM S1 has the best speakers and audio output that I've seen in the projectors I have reviewed. They are very loud and sound great.

The XIDU PHILBEAM S1 projector has a customized, fully sealed optical engine that effectively blocks dust and reduces black spots & light leakage. With an LED lifespan of 100,000 hours, the XIDU S1 is sure to provide many years of viewing pleasure.
XIDU also offers 3 years of repair, 24/7 customer online service, and accessory replacement at no cost.
What I like
Excellent audio
Can update itself
Easy to use remote
Bluetooth output
What I'd change
Does not have leveling feet
Could not get Airplay or Miracast to work
Final thoughts
The XIDU PHILBEAM S1 will work nicely for what I wanted it to do; connect to an external Bluetooth speaker, play video via the USB connection to my iPhone, and connect to my laptop or DVD player via HDMI. Although now that I've used it, I realize that the speakers in the XIDU are so good I might not need the external speaker.
Price: $229.99
Where to buy: Amazon
Source: The sample of this product was provided by XIDU.