We use affiliate links. If you buy something through the links on this page, we may earn a commission at no cost to you. Learn more.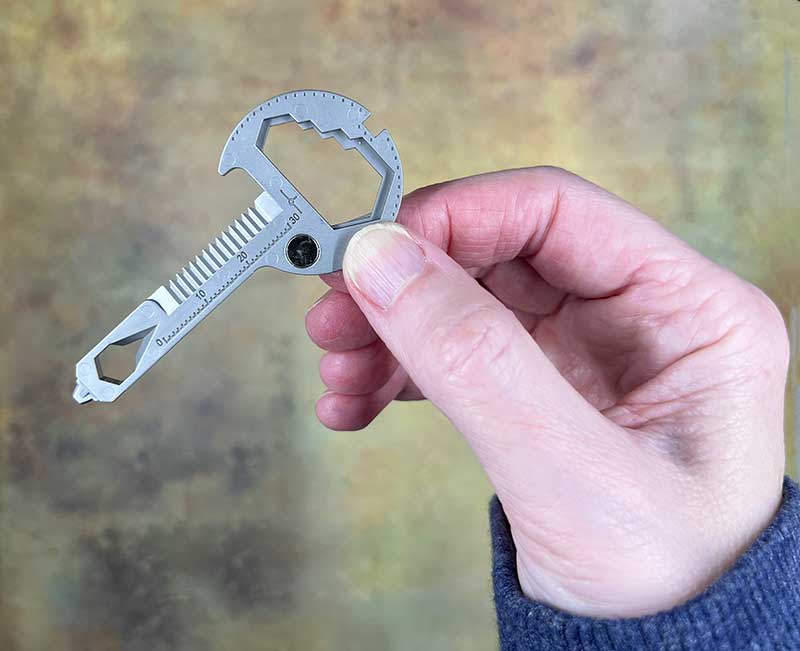 REVIEW – We sure do love our multi-tools around here, but sometimes you don't want or need to carry a full-sized Leatherman multi-tool on your belt. For those times, the Screwpop Toolkey might be a reasonable alternative. Let's find out.
What is it?
The Screwpop Toolkey is a 15-in-1 multi-tool that is designed to hang on your keychain or carabiner.
Design and features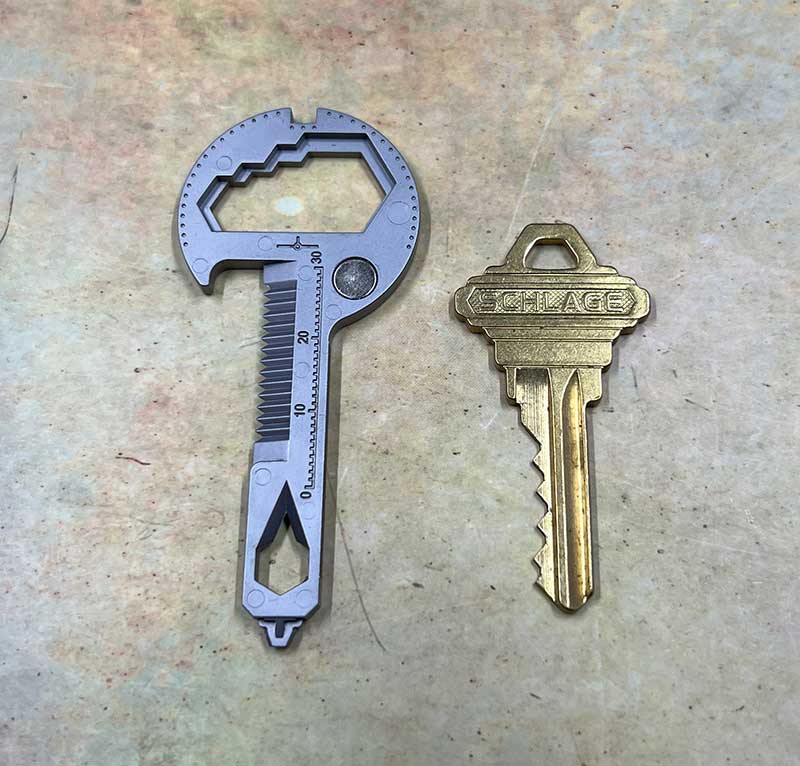 Although the 420 stainless steel Screwpop Toolkey has the word "key" in its name, it's significantly larger than a traditional key as you can see above.
15 tools in 1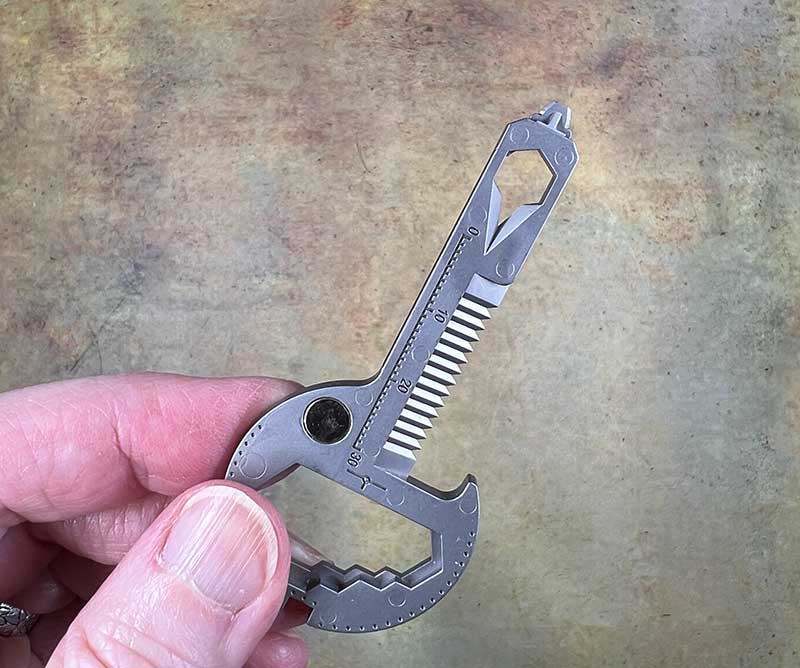 Flat screwdriver/Philips screwdriver
Serrated edge
File
Box wrench
Bottle opener
English and Metric rulers
Bike spoke key
Box scoring tip
Protractor
Prybar
1/4″ bit driver
Tag buster
Rod bender
Wire stripper
Magnet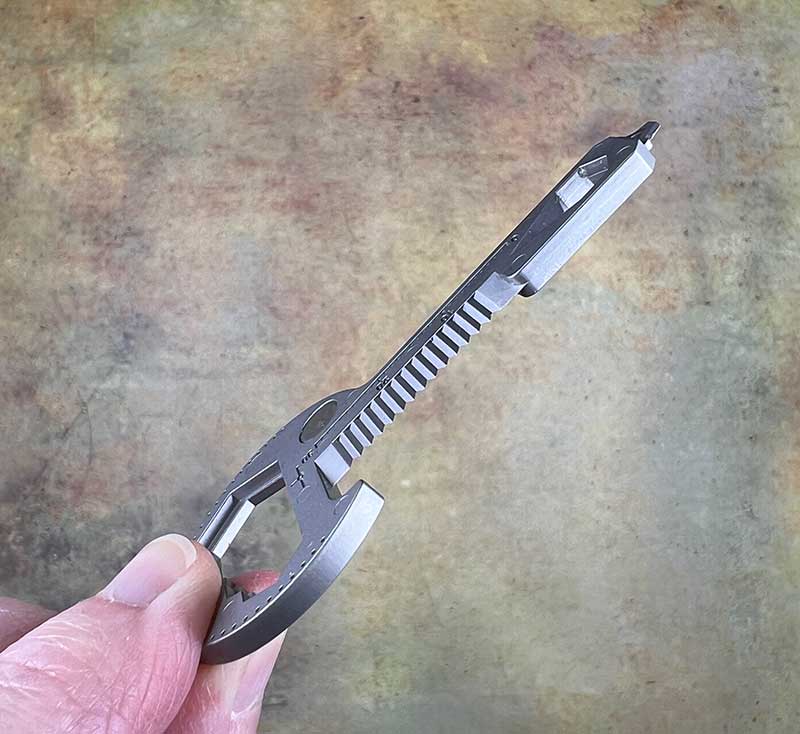 When I first held the Screwpop Toolkey, I was surprised by the exposed serrated blade. I was worried that it would cut me if I wasn't careful, but that hasn't happened yet. The blade isn't really sharp enough to slice your fingers if you touch it. I think it's supposed to be more of a saw than a knife but the size makes it a little awkward to saw through something with it.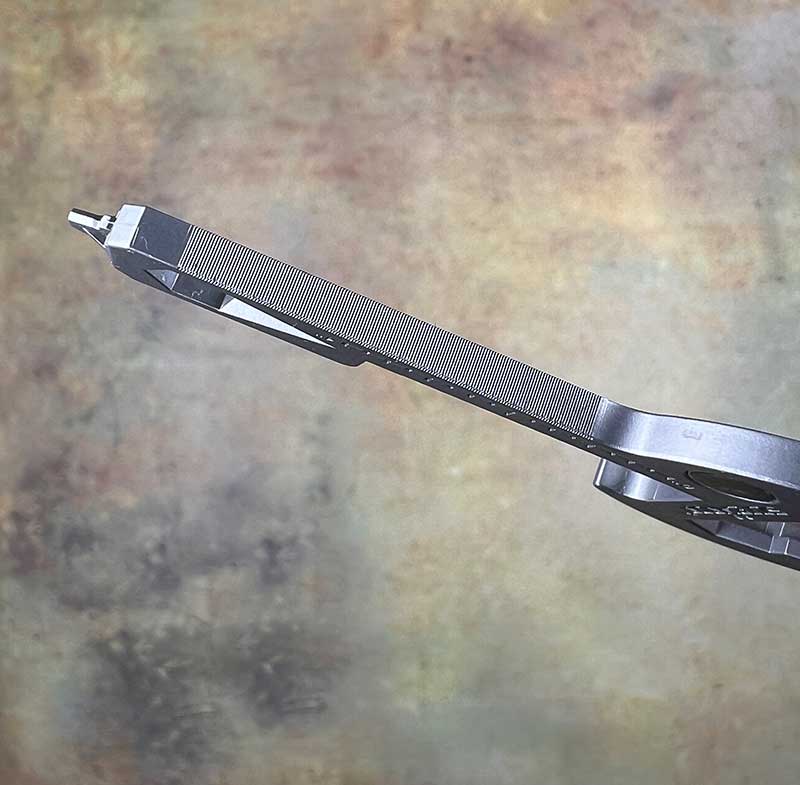 On the other side of the blade is a file. It's too bad that it's not cross-hatched so it could work better as a nail file. But it does work in a pinch.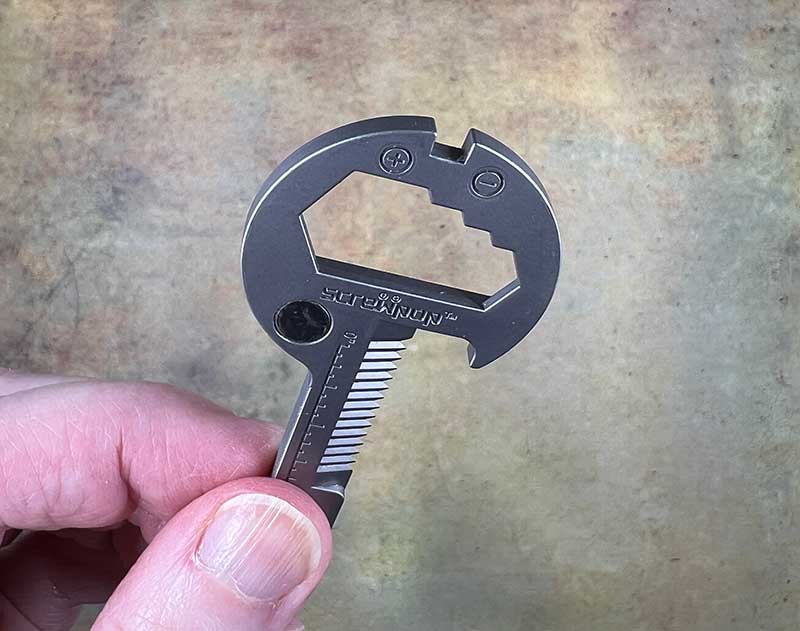 The head of the Screwpop Toolkey has open box wrenches that double as a slot that you can use to attach the multi-tool to your keyring.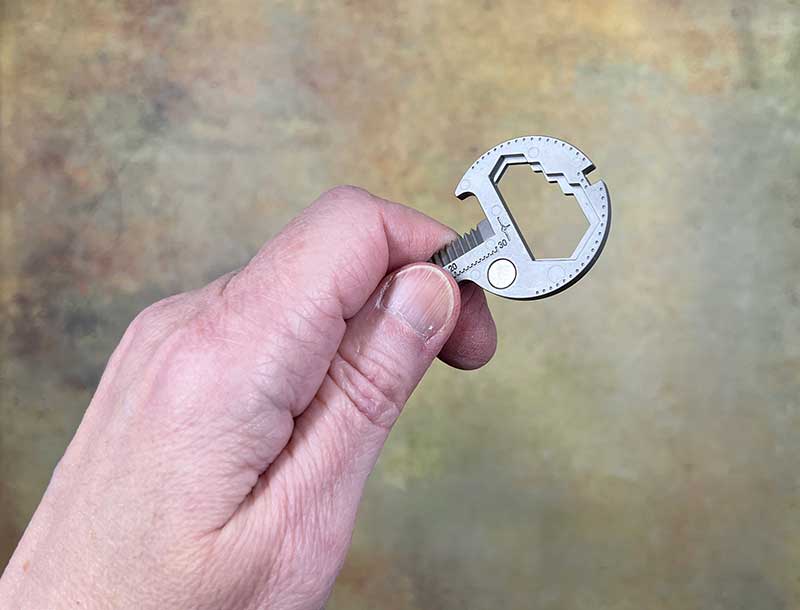 The slot at the top of the Toolkey can be used as a bike spoke key and a wire bender. You'll also notice the embedded magnet on each side that you can use to attach the key to a steel surface or use it to test of a metallic object is ferrous. The little tick marks around the edge let you use the Toolkey as a makeshift protractor to find an angle. And there's the all-important bottle opener too.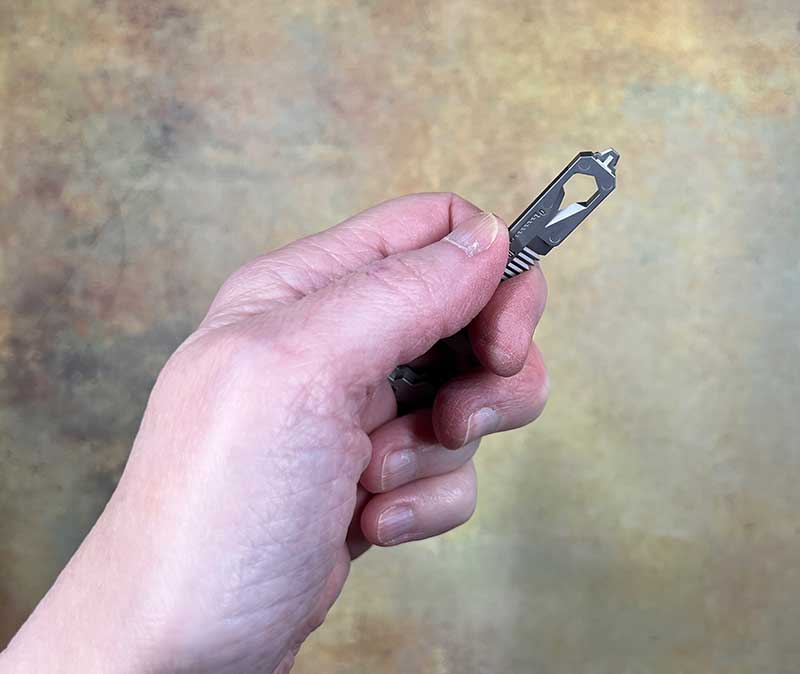 On the other end of the Screwpop Toolkey has the combo flat and Philips screwdriver that you can also use to open boxes or use as a tiny pry tool. There is also a 1/4 bit driver and a wire stripper.
Notice how I'm holding the Toolkey in the 2 images above. My fingers are wrapped around the shaft of the Toolkey and pressed against the serrated blade. To use the Toolkey as a screwdriver or wrench will require this grip and it isn't super comfortable as you would guess. But again, it didn't cut me using the tool this way.
What I like
Inexpensive multi-function tool
TSA friendly
What I'd change
Include a cover for the blade/saw
Final thoughts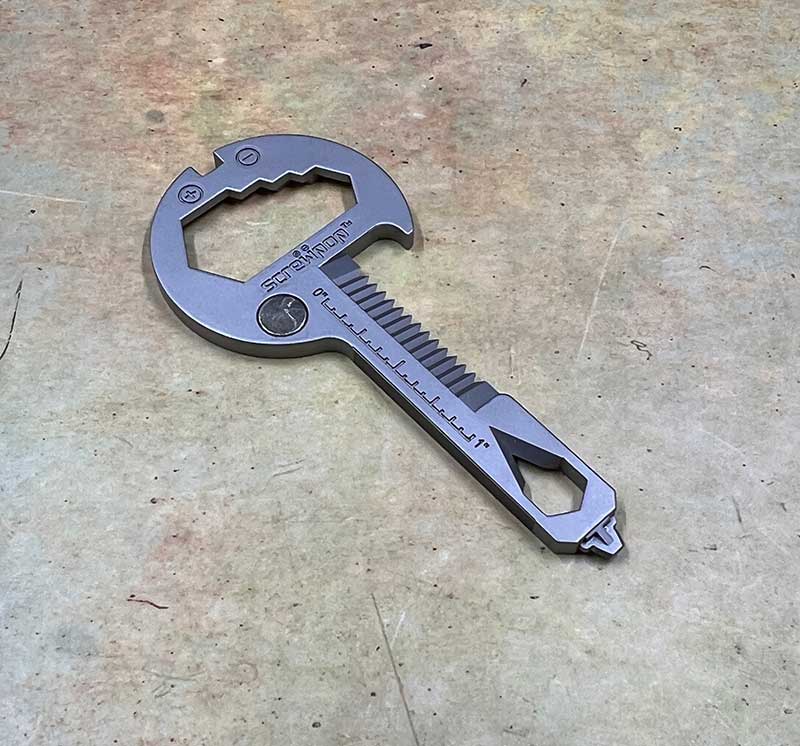 Although the Screwpop Toolkey has 15 tools/functions, I mainly used it as a screwdriver, pseudo nail file, and box opener during my review period. I don't ride a bike or have many opportunities to tighten bolts, so I am not sure the other tools would get much use from me. But for only $20, the TSA friendly Toolkey offers basic functions that could be useful for people who don't want to carry a full-sized multi-tool. Can you tell that I mixed feelings about this one?
Price: $19.95
Where to buy: Screwpop and Amazon
Source: The sample for this review was provided by Screwpop.