We use affiliate links. If you buy something through the links on this page, we may earn a commission at no cost to you. Learn more.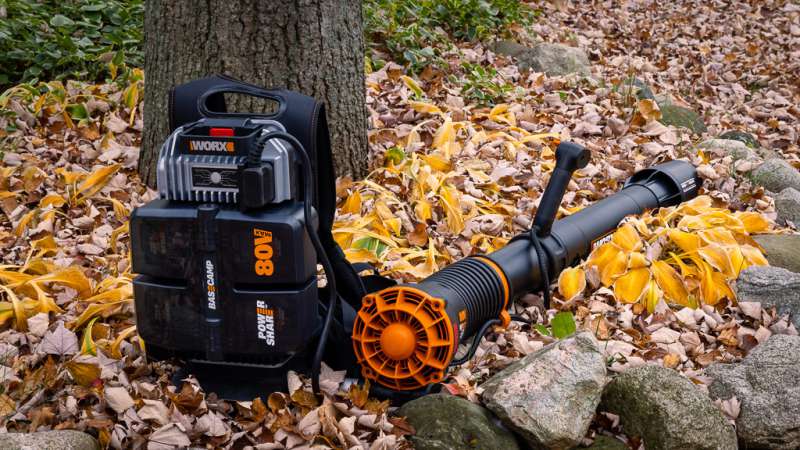 REVIEW – It's that time of the year again, autumn and all the falling leaves that come with it. I've spent many hours working in the yard, raking leaves. This year is a little different; I've got the Worx NITRO 80V Brushless Cordless Backpack Leaf Blower to review and help me wrangle my leaves. Let's check this thing out.
What is it?
The Worx NITRO WG572 is an 80V brushless cordless backpack leaf blower.
What's in the box?
Worx WG572 Leaf Blower w/ backpack

Four 20V batteries

Charging cord

Instructions
Hardware specs
80V (Four 20V 5.0Ah batteries)

Air Volume: 800CFM (Turbo)

Air Speed: 150MPH (Turbo)

Noise: 83dB

Weight: 23.6 lbs
Design and features
I often use my leaf blower in the yard and the garage. However, my Makita leaf blower doesn't run long enough on a single battery, and it needs to be stronger for heavy leaves.
The Worx NITRO 80V Brushless Cordless Backpack Leaf Blower review offer came along, and I was really excited to see if it could do a better job in the yard. I also hoped the backpack design would be more ergonomic, as the handheld leaf blower quickly becomes tiresome.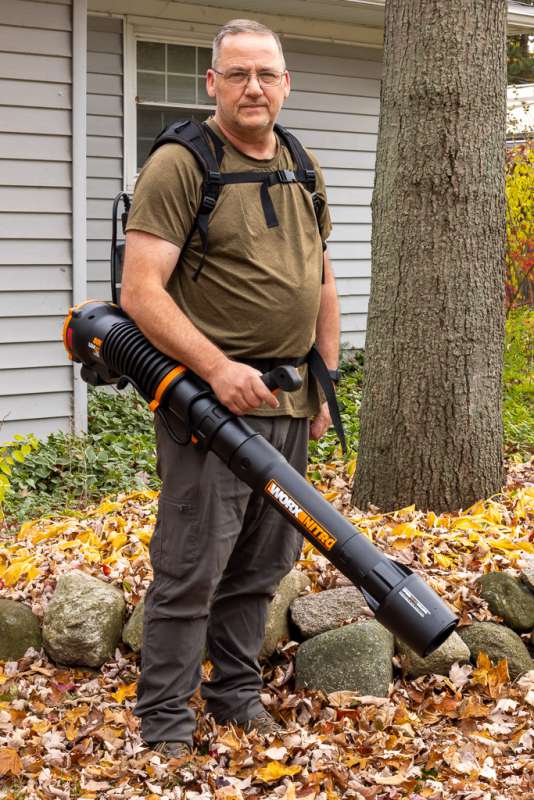 The Worx NITRO WG572 leaf blower showed up just in time, as many of the leaves in my yard were beginning to fall. I was quick to get it charging. The built-in charger (the Base Camp) makes it as easy as plugging in a cord, similar to the one you would use for a desktop computer. It's the same shape, but it only has two conductors. All four batteries are charged simultaneously, and an LED indicator shows the charge level. The battery portion also disconnects easily from the backpack, making it easier to carry it wherever you need to charge it.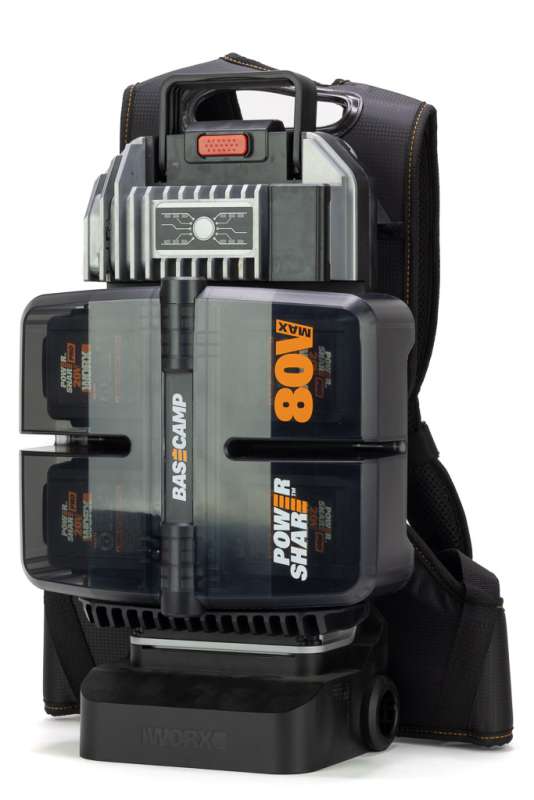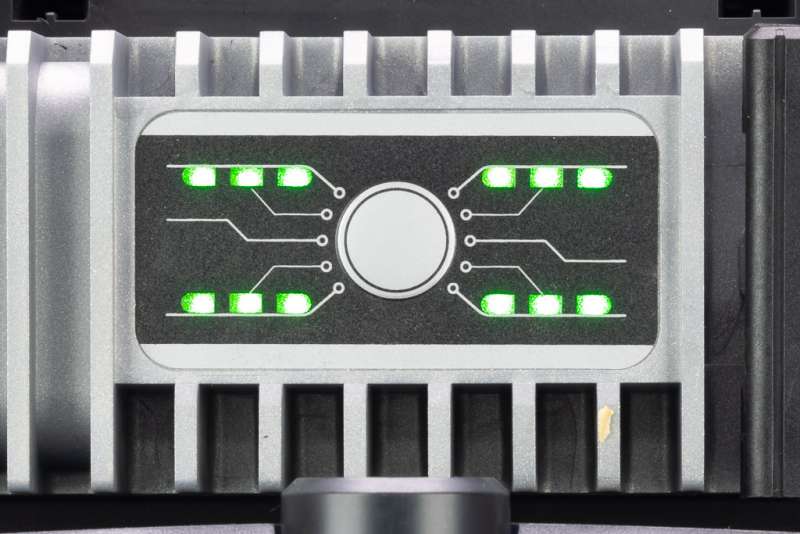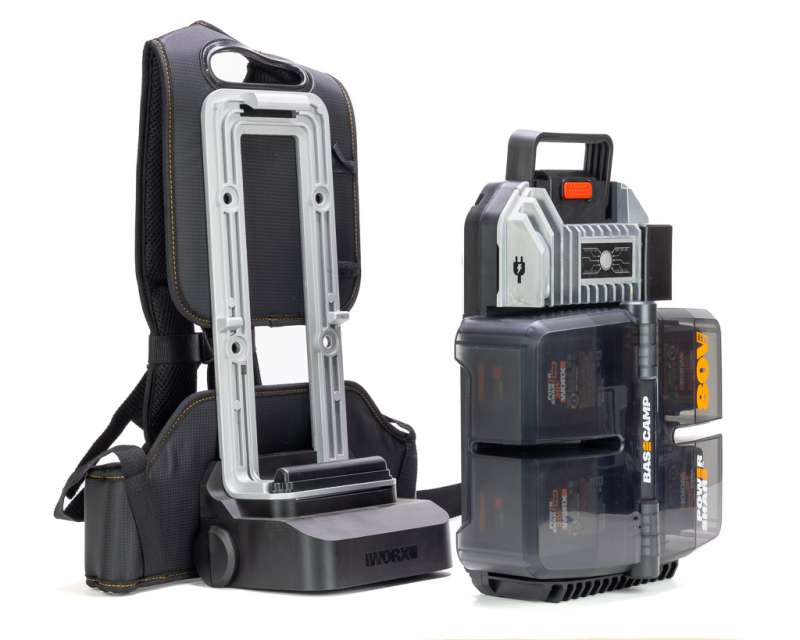 The Base Camp portable/transferrable power source and 4-port charger powers the blower, charges all four batteries simultaneously, and offers compatibility to power other Worx 80V tools. If you have other Worx tools, this will fit right in.
The Worx NITRO 80V Brushless Cordless Backpack Leaf Blower was easy to assemble. Snap the parts into their locations, and you're ready to go. No tools are needed for assembly. The nozzle portion slides in and removes with the press of a button. The electrical connection is a simple push-pull style that makes the leaf blower easy to disassemble for storage.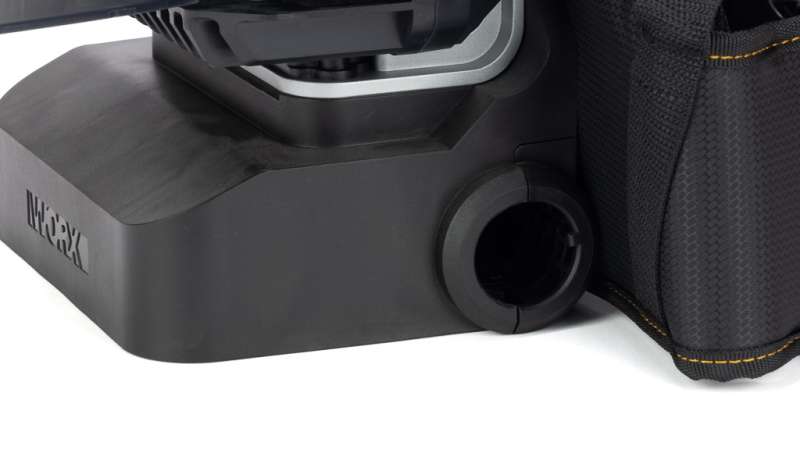 The nozzle adjusts by sliding, which helps focus the air. The overall nozzle length is perfect, as my previous leaf blower seemed a little short.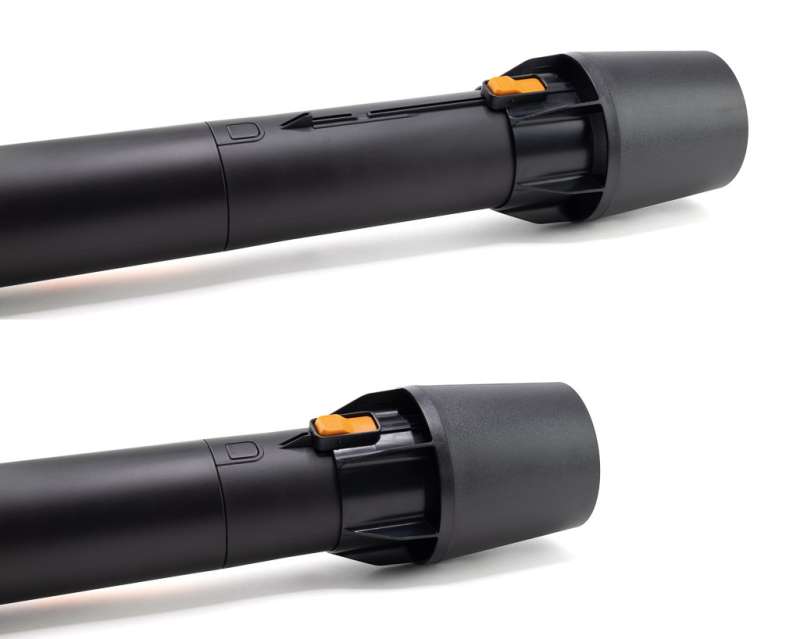 The control handle also adjusts by sliding back and forth, putting your hand where it is most comfortable. The trigger and speed control are easy to operate. There is no turning the unit on or off; simply pull the trigger and go!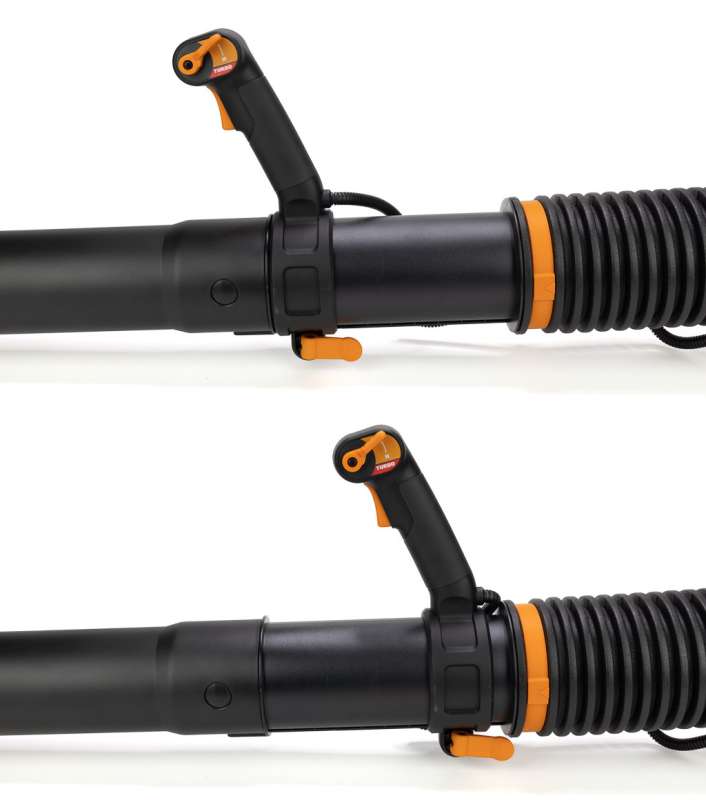 The Worx NITRO 80V Brushless Cordless Backpack Leaf Blower's high-efficiency brushless motor and sonic turbofan technology deliver 800 CFM of forceful, high-capacity air volume. I was surprised that the unit was not as loud as I was expecting and even quieter than my old leaf blower.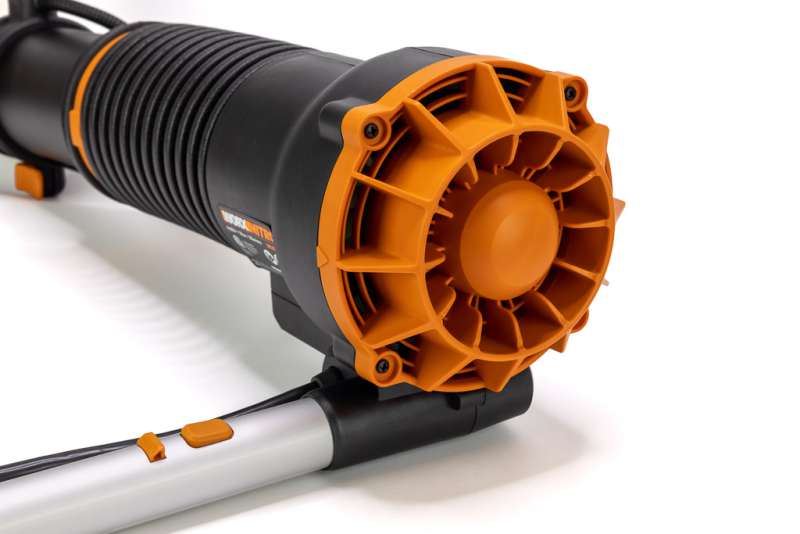 Four 20V 5Ah Power Share batteries power the backpack leaf blower and are also compatible with other Worx Nitro tools. The batteries even have their own individual battery level indicators on them.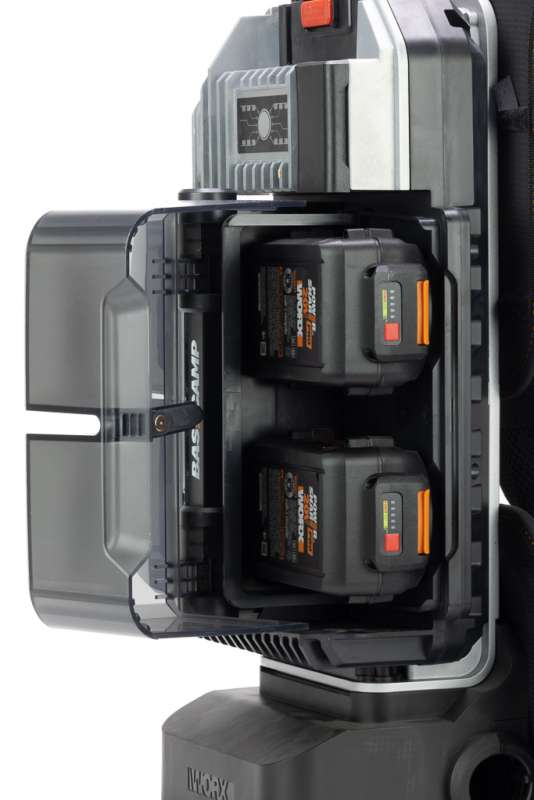 Here's a demonstration video of the Worx NITRO WG572 80V Brushless Cordless Backpack Leaf Blower:
What I like
Ergonomic

Easy to operate

Easy to charge

Powerful with great battery life

Low mode is nice

No removing batteries to charge
What I'd change
Final thoughts
The Worx NITRO WG572 is an 80V Brushless Cordless Backpack Leaf Blower that has made relatively easy work of my leaf blowing this year. Its ergonomic design has also been easier on my body than my handheld blower. The battery life was better than I expected, and it really moved the leaves.
Price: $699.99
Where to buy: Worx and Amazon
Source: The sample of this product was provided by Worx.