We use affiliate links. If you buy something through the links on this page, we may earn a commission at no cost to you. Learn more.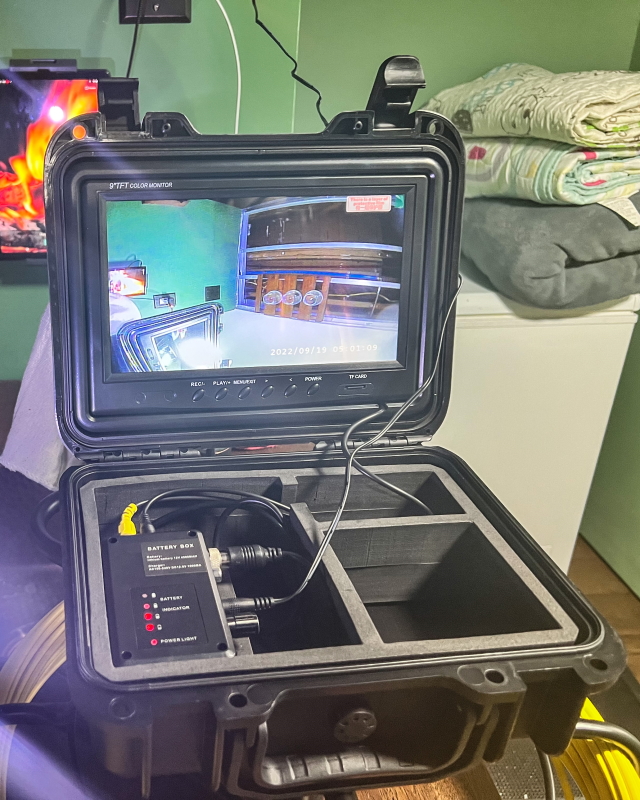 REVIEW – Sometime last year I called my plumber and asked him to take a look at my sewer pipes to make sure that all is well. I made this request because the home I purchased 2 years ago was built in the late 1940s and I have a strong suspicion that many of the pipes might be original. He told me that he would rent the scope to see into the pipes and would come by once he does. So, you can imagine my surprise and joy when I got the chance to review this Mophorn Sewer Camera.
What is it?
The Mophorn Sewer Camera features a 150′ waterproof IP68 Borescope w/LED Lights and a Pipeline Inspection Camera on the end, a 9″ Screen with DVR Function & an 8 GB micro SD Card.
What's in the box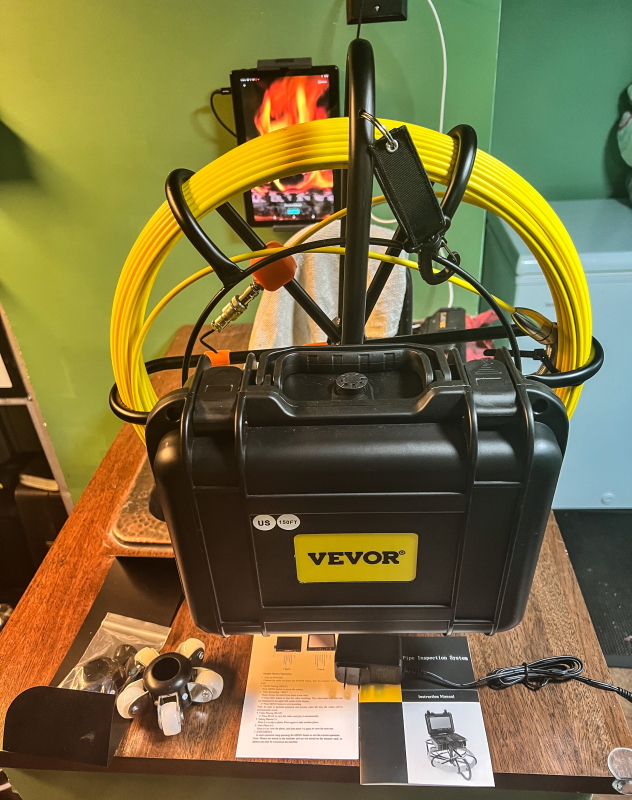 1 x Mophorn Sewer Camera
1 x LCD Monitor
1 x Cable
1 x Battery
1 x Accessories Kit (2 x Camera Cover, 1 x Charger, 1 x Screwdriver, 1 x SD Card)
Design and features
Features
9″ Color TFT LCD Screen: To serve clear images and a colorful display, here we prepare a 9-inch LCD monitor for you. A striking color experience and broad viewing screen are two of the charming features you can find breezily in this 1200TVL TFT LCD monitor. Aside from that, the pipeline inspection camera comes with a DVR function and an 8 GB micro SD card (included in the package), allowing you to record and save images for future reference and analysis.
Waterproof Camera & 12 LEDs: The camera's diameter is 0.9″/23mm, applicable for pipelines (≥φ25 mm). It can work at 65.6FT/20m underwater while no water damage will occur. The integrated and flexible spring of the camera enables it to make turns easily in the pipelines, especially in ordinarily hard-to-reach areas. The 12 LED lights in the camera can provide excellent illumination.
150′ Cable & Handy Cable Reel: The included cable is 150ft/45.6m long and very rugged. The cable's distance count function makes crystal clear the length it extends and the area it reaches. Besides, the inspection camera kit comes with a handy cable reel for cable organization and a portable case for storage of all kits.
4500mAh 12V Lithium Battery: The sewer snake camera package includes a powerful rechargeable 12V 4500mAh Lithium battery that supports working continuously for 8-10 hours. There is no need to carry an extra battery pack. All you need to do is fully charge the battery a day before work. What's more, the battery has the function of showing the remaining capacity, by which you can get detailed information on battery capacity during usage.
Broad Scope of Application: Whether for home or industrial use, the professional plumbing camera can always meet your needs. It is intended for people like plumbers, contractors, inspectors, engineers, municipal workers, and other professionals to inspect the areas usually hard to reach, such as wastewater systems, stormwater systems, pipelines of different kinds, drains, ducts, etc.
Specifications
Cable Length: 45.6 m / 150ft
Camera Size: 23 mm x 120 mm / 0.9 x 4.7 in. front size: 45 mm / 1.8 in.
Camera: HD 1200TVL
Camera Case Material: Stainless Steel 304
Battery Capacity: 4500 mAh
LED Adjustable: Yes
View Angle: 120°
Camera LED light: 12PCS LEDs
Waterproof: IP68
Work Temperature: -20 °C to 60 °C / -4 ℉ to 140 ℉
The Mophorn Sewer Camera is basically a pelican-style case with a monitor and DVR installed. This is attached to a metal frame that serves as the spool for the 150′ cable. The camera is at the end of the cable. In the bottom half of the case, the head/control unit is installed. This unit also houses the battery.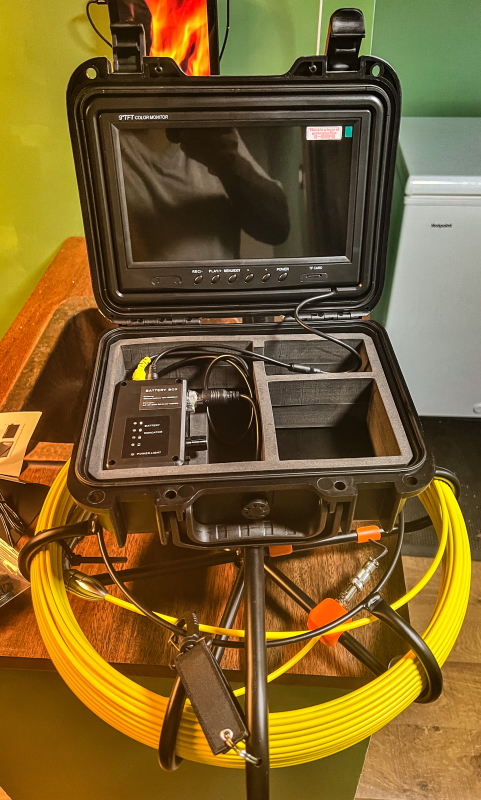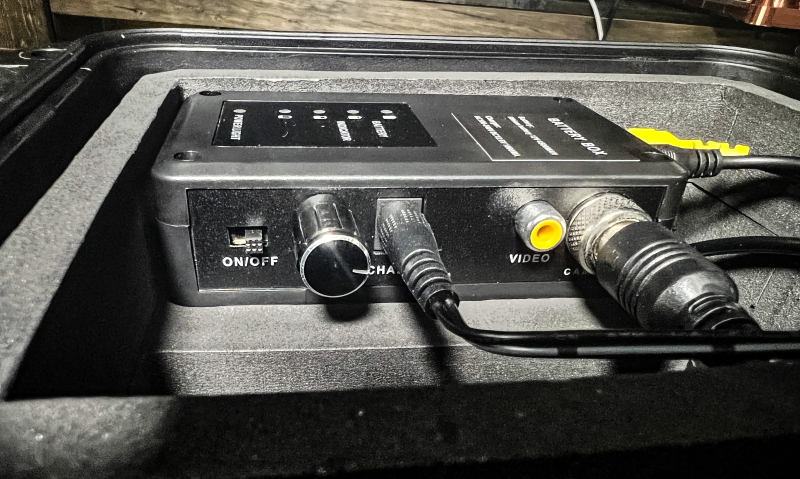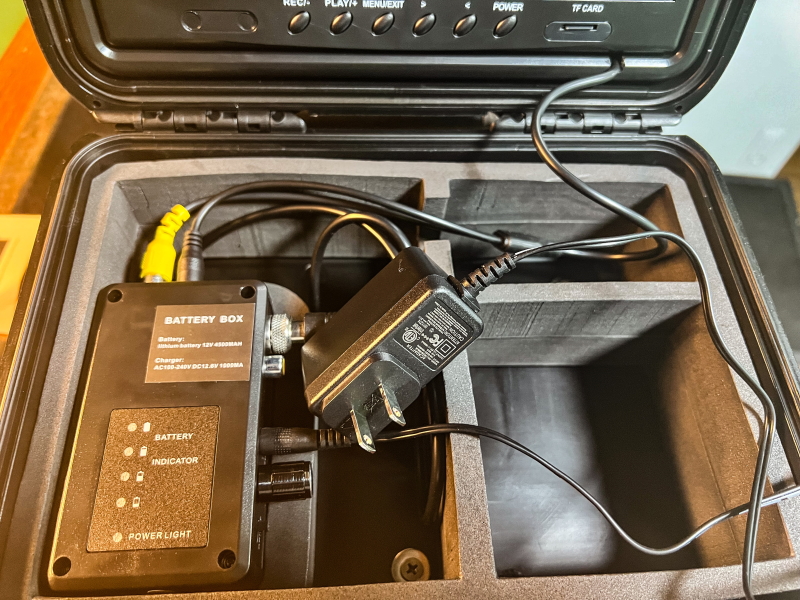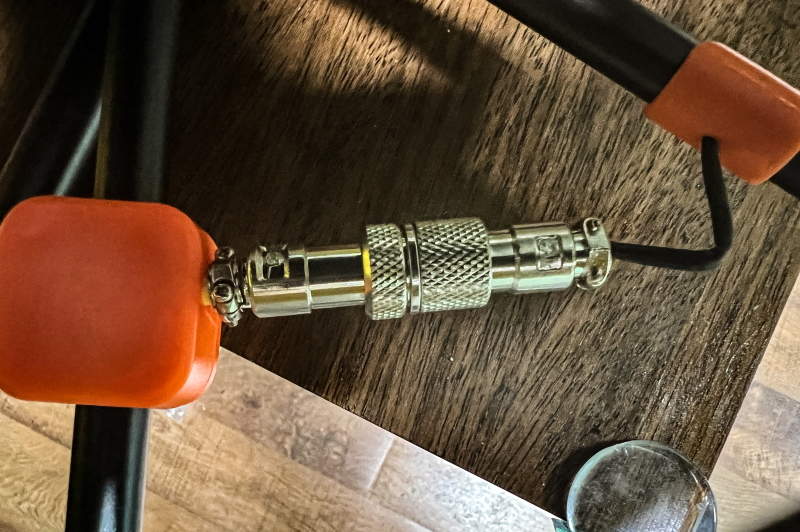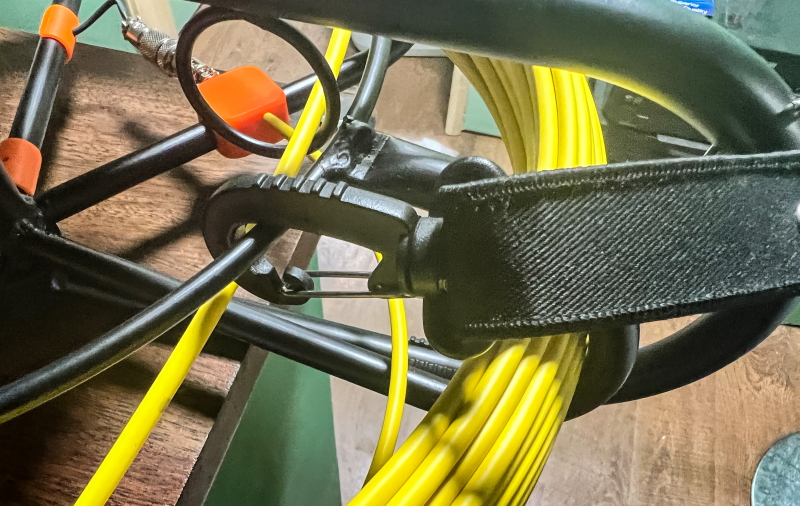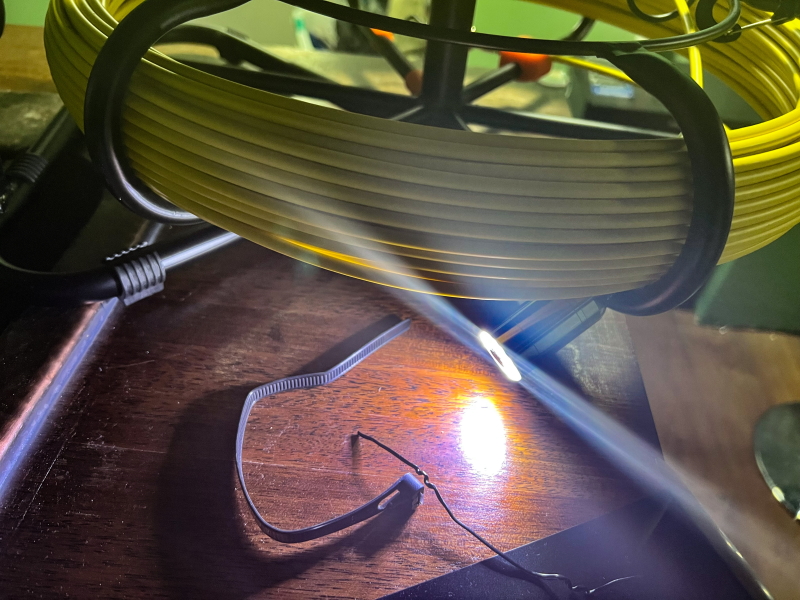 Performance
After charging the Mophorn Sewer Camera I turned it on and was ready to take a look down some drains and pipes. The camera has some really bright LEDs on it that look like they would allow you to see just about anything even in the darkest areas.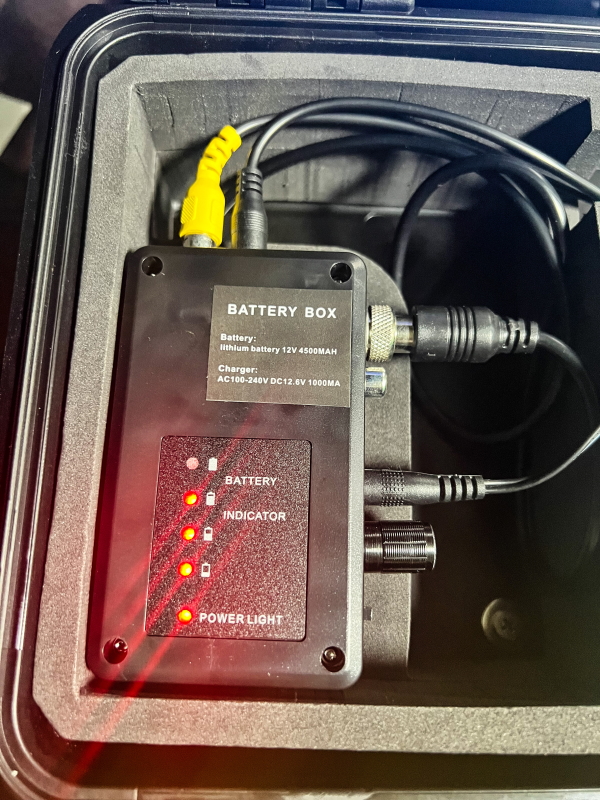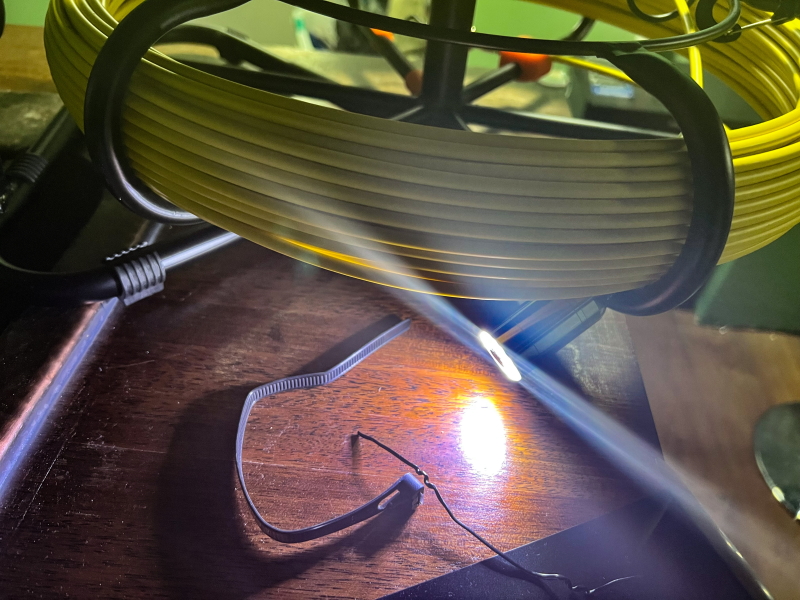 I started by looking into a toilet to see what was in the trap and beyond. My efforts were quickly thwarted because the camera which is relatively large and the spring below it, could not bend enough to make it into the trap much less beyond.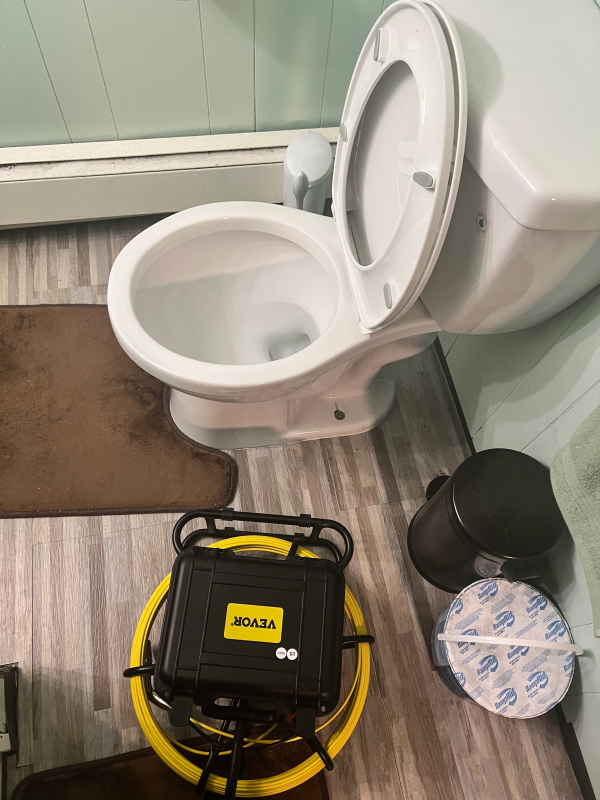 Next, I decided to try it down the drain pipe of my basement shower. Since my house was built in the 1940s, I knew that there would be a lot of debris in the pipes. But since the water flows very freely and never backs up, I also knew that the pipe was still relatively clear. The problem is that once again, the large camera and spring could not make the turn in the pipe. Since this pipe goes underground, it is likely that the bend is slightly more than 90 degrees to create a slope and drainage. One would think that a sewer camera would be able to make these turns. I tried unsuccessfully for quite a while and eventually gave up. Not only wouldn't the camera and spring make the turn, but once the debris and "muck" in the pipe got stirred up, it seemed like I could only see an incredibly short distance ahead. Here is a video from one of my several attempts:
When the vendor was contacted, here was their response which includes the photo:
"Hi

I have asked the product department, and the product manager said the wire can turn, the wire's material is glass fiber, and it is very hard, so use more power to try. But when you make it turns, the angle must be >90 degrees otherwise, the wire may break."
Now, according to what they are saying I think that this device would be destroyed if any attempt is made to use it every day in everyday scenarios. in addition, the photo that they sent does not in any way depict real-life use unless you are using it to walk through the huge underground sewer pipes link in NYC. IMHO, displaying its capabilities in a large basin/bin as shown in the photo has no value.
What I like
The concept and design
The ease of reeling the cable in and out
The built-in battery
What I'd change
The camera needs to be much smaller and the cable much more flexible to easily negotiate turns and in various sizes of pipe
Final thoughts
Having a home that is from the 1040s and no information about the condition of the pipes is one of the unknowns of some concern to me. I have high hopes that this Mophorn Sewer Camera would provide valuable insight. Unfortunately, the design that includes a large camera head with a spring that is quite stiff, proved to be a non-starter and thus a failure point before I could get to see any results. Not much more I can say. I have reviewed several endoscopes and the cameras have always been small and the cables are very flexible. Also, I cannot explain the large variation in price between Amazon and the Vevor website.
Price: $399.99
Where to buy: Vevor website and Amazon
Source: The sample for this review was provided by Mophorn.