We use affiliate links. If you buy something through the links on this page, we may earn a commission at no cost to you. Learn more.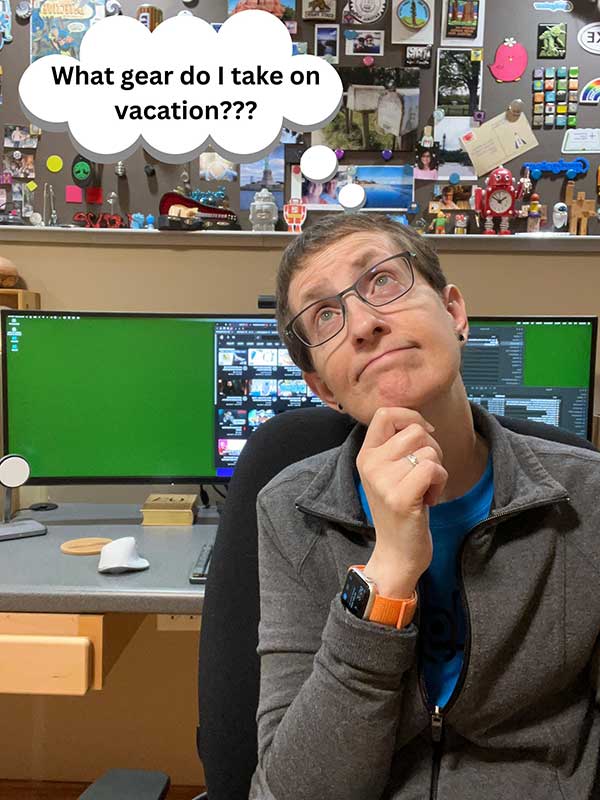 ARTICLE – When I retired from my day job with Cummins Inc. after 34 years this past March, I made a list of all the new things, changes, and updates that I wanted to do with The Gadgeteer. One of the things on that list was to create a video podcast. It's amazing that in the 25 years that I've been doing The Gadgeteer, I've never done a video podcast. One reason is that I've always felt awkward in front of a camera, but COVID has somewhat cured that due to all the Zoom meetings and thousands of Marco videos with my friends and family. Yesterday I had a few minutes and decided to just go for it and the result is this:
Yes, I know it's not fancy and that I should have recorded it in horizontal format, but I was flying by the seat of my pants (my normal type of flying) when I recorded it and thought it looked good vertically. I also mistakenly thought YouTube would show it that way instead of cropped like it is. Lesson learned.
I have already started a list of topic ideas beginning with one from a comment that Gareth Watts left on the video this morning:

Who else agrees that this is a great idea?
As I talked about in episode #1, I will strive to keep each video podcast episode short and sweet. My goal is to keep them less than 15 minutes max and once a week or biweekly. If you have more topic ideas and helpful suggestions for me, please share them in the comments of the video itself, or right here is fine too!