We use affiliate links. If you buy something through the links on this page, we may earn a commission at no cost to you. Learn more.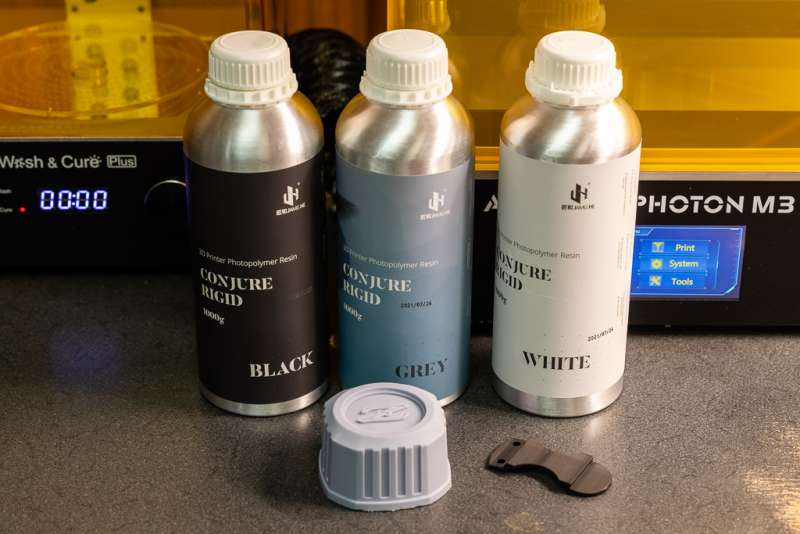 REVIEW – I'm pretty new to resin 3D printing, but I have printed enough items to know that standard 3D resin can be very brittle. Chitu Systems contacted me and asked if I would review their Conjure Rigid Resin, so does it live up to really being rigid? Read on to find out.
What is it?
Conjure Rigid is a resin for 3D printing with engineering-like features for functional parts.
What's in the box?
You can remove this heading and section if it doesn't apply to your review.
1kg Resin Bottle (Available in 1, 2, 5, 6, 7, 8, 9, and 10kg)
Design and features
Unlike most people who resin print models of characters, I print mostly functional parts. Brackets, mounts, and other objects you might consider tools or products.
I found that standard 3D resin was certainly not strong enough for my uses. It is typically brittle, especially when dropped on a hard floor.
I've been searching for a stronger resin, and the Conjure Rigid Resin is my first endeavor with"engineering" grade resin. I had purchased some of this resin with my own money before this review, but I was having issues with my printer and burned through most of it before I realized it was a software problem.
The Conjure Rigid Resin comes very well packaged in an air bubble-protected sleeve. The lid is very well sealed. Other resins sometimes have problems with leaking, but not so with Conjure!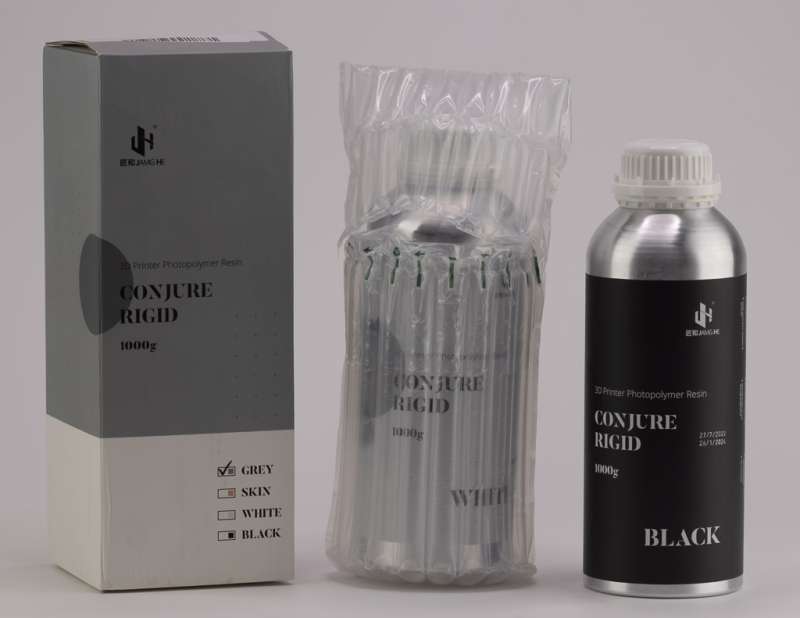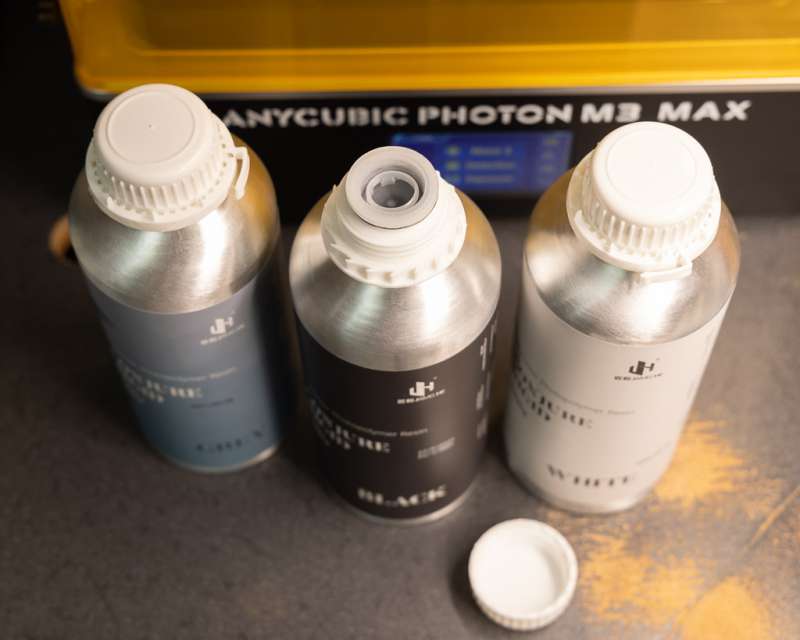 The Resin is advertised as having "long-term environmental stability, strength, elongation at break balance, excellent surface finish, and durability with impact resistance like ABS materials." A low shrinkage rate of 0.2% to %0.7%, 90D hardness, and 37% elongation at break make the prints non-brittle and more durable.
Chitu Systems Conjure Rigid is compatible with most LCD printers using 385-405nm UV light, which is most of them. The material can also be tapped, milled, and turned. Although it is not advertised as being drillable, I did try a 1/8″ bit and a 1/4″ drill bit. It did not go well in a 1/4″ thick resin bar.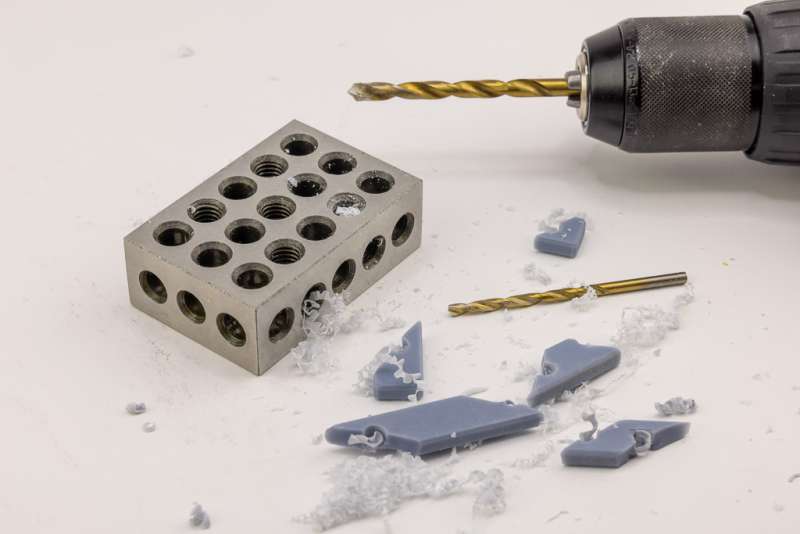 My son designed a hub cap for his Datsun 280Z, and we printed it in regular Anycubix EC Resin. The next day he dropped it on concrete, and it broke. So I decided to see what the Conjure Rigid would do when dropped on concrete.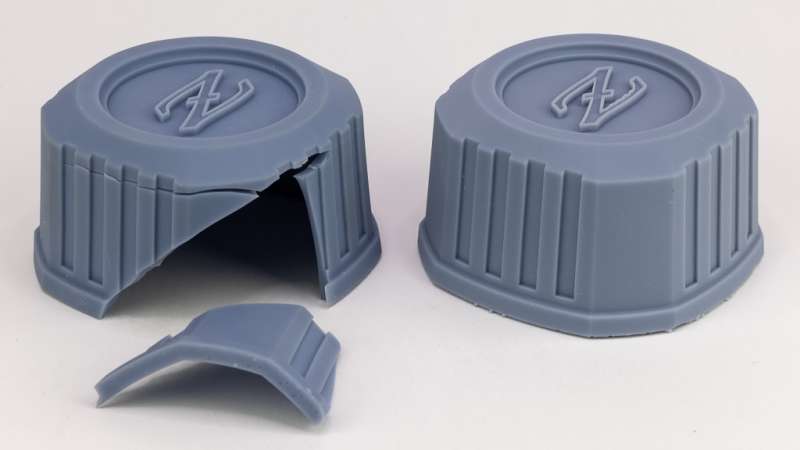 The cap survived with just a few dings, as just about any plastic would after hitting concrete.
I printed several test bars to test the strength of the Chitu Systems Conjure Rigid against the Anycubic EC Resin, which is a typical resin. The Conjure Rigid outperformed the standard resin by leaps and bounds. The Conjure Rigid was also less likely to break suddenly like the standard resin.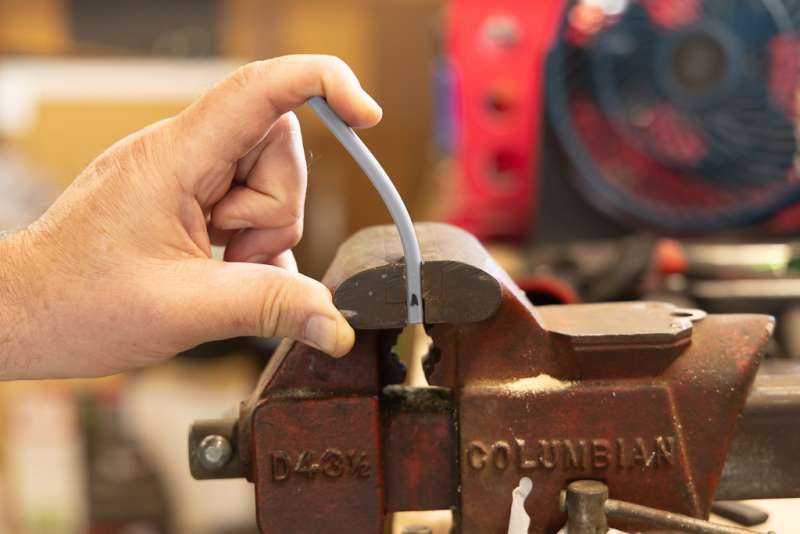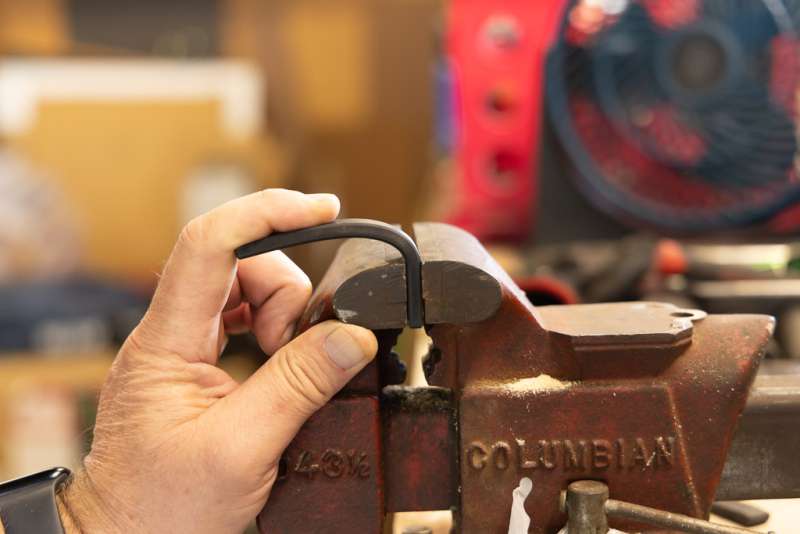 I also printed a functional belt clip, which standard resin is unsuitable for. It performs very well, bending to almost 90 degrees.
What I like
Prints Well
Very strong and flexible
What I'd change
Final thoughts
The Chitu Systems Conjure Rigid resin printed well and performed well in my toughness tests. It does have quite a bit of flexibility when printing thinner parts, but overall it's much better than a standard resin.
Price: $39.99 for 1kg, other options are available
Where to buy: Chitu Systems
Source: The sample of this product was provided by Chitu Systems.