We use affiliate links. If you buy something through the links on this page, we may earn a commission at no cost to you. Learn more.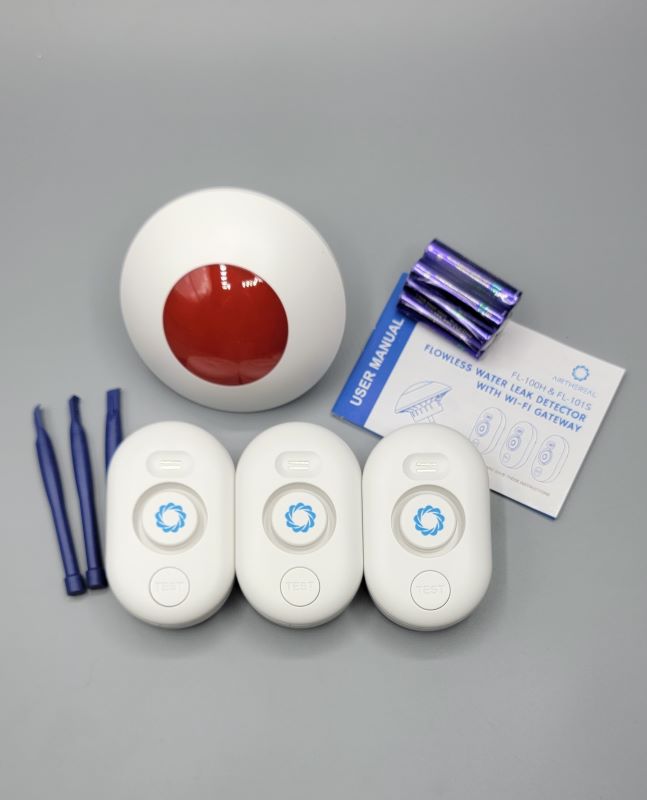 REVIEW – Fun fact about me:  back in the early 2000's I had two insurance claims for over $100,000 that left me homeless for over a year.  Both resulted from water damage. One case wasn't particularly preventable, but the other one was. The water line to the icemaker came undone, and every time my freezer thought it was out of ice, it squirted a tiny bit of water behind the fridge.  Not enough to show up, but enough to make a nasty mold grow.  The trauma from that experience makes me want to cry hysterically every time there's a leak under the sink.  If I'd had something like the Airthereal Water Leak Detectors, maybe I could have avoided that whole miserable scenario, and that's why I'm reviewing them.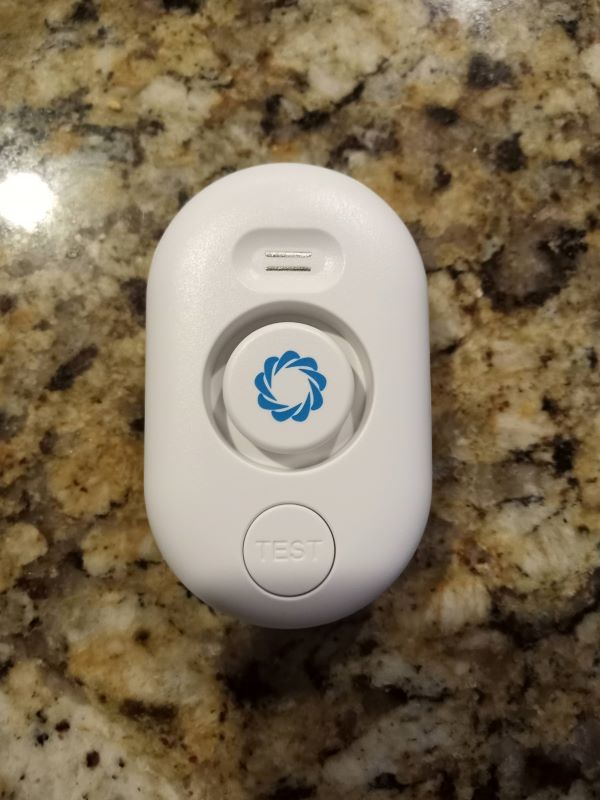 What is it?
The Airthereal Leak Detector is a WiFi gateway with a light and three leak detectors.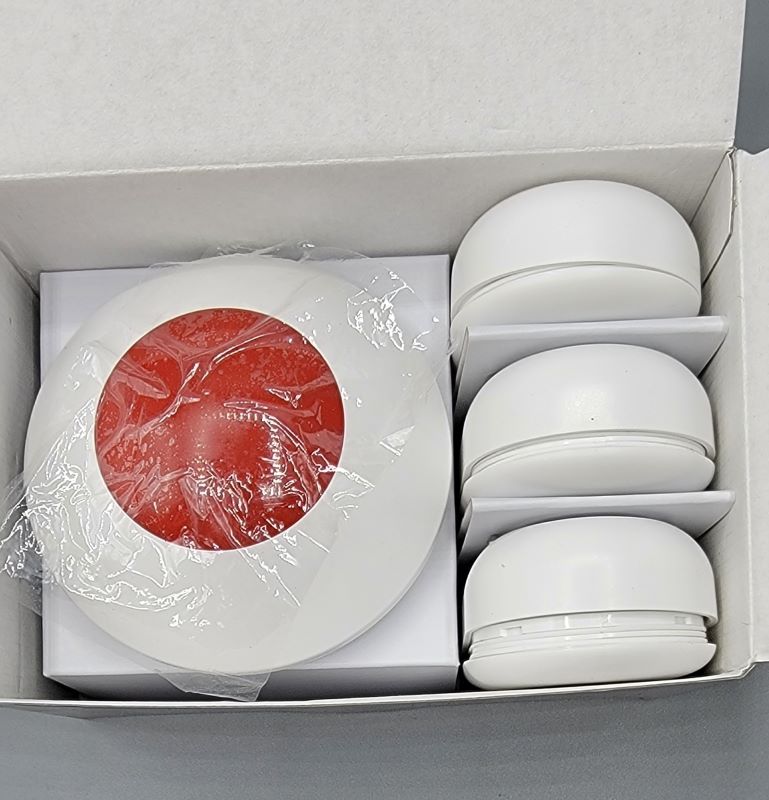 What's the in the box?
The Airthereal WiFi gateway
Three Airthereal  leak detectors
Three pry tools
Six AAA batteries
Instructions and warning pamphlets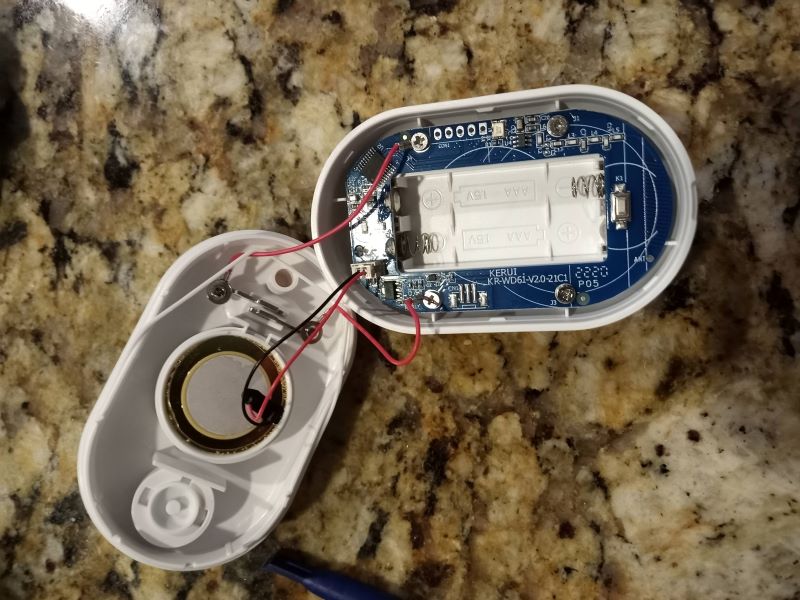 Features and setup
Out of the box I was a little confused by the little blue pry tools.  I guess you're supposed to use them to open the leak detectors to install the batteries, but mine just popped open without them.  And even if you needed to use the tool, why do you need three tools?  It just seemed kind of wasteful.  But in any case, the only snag I had with one of the detectors was that the thin rubber seal somehow became dislodged and I had to make sure it was back in place before I could test them as the instructions recommend.
For my test, I dripped a little water onto a dinner plate and put the Airthereal Water Leak Detector on the plate and they worked well.  They seemed extremely sensitive, and I did a similar test on the top of the detector itself.  They have four little water probes on the bottom and two on the top, so if water drips on top, they go off right away.
One really nice thing about the Airthereal Water Leak Detector is that the alarm is adjustable.   I didn't really value that prior to testing, but when you hear how loud these things are, you'll be happy about that feature too.  They have four different volume settings, topping out at 120 dB.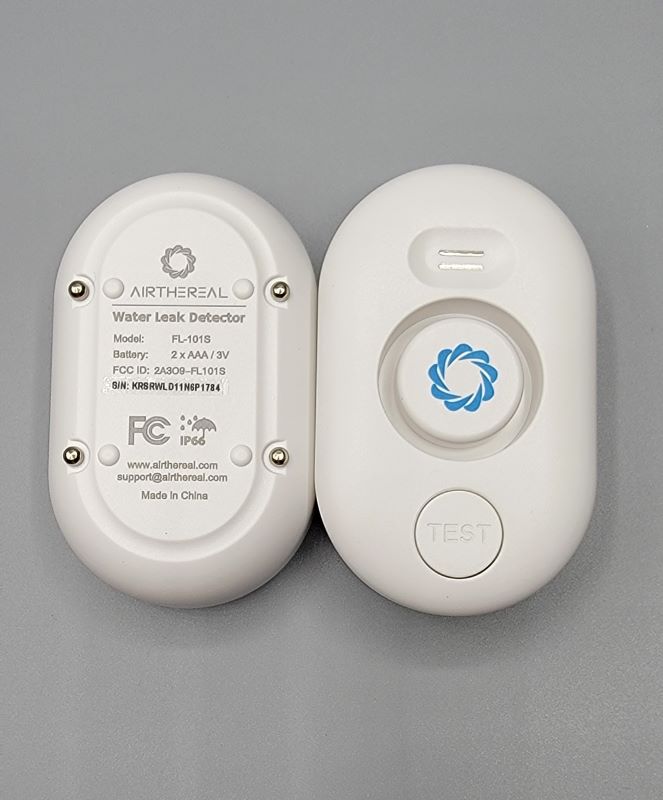 The next step is downloading the ARIA app and setting up the Airthereal WiFi gateway.  The instructions were pretty familiar, so if you've ever had to connect a gadget to your internet using an app before, you shouldn't have any problems (provided you have a 2.4G Wifi system).  Then I had to pair the detectors to the gateway.  I found the auto-detection routine in the app to be very easy, but I did have to bring the detectors pretty close to the gateway to make that work.   Distance seemed to be a factor, so my advice is to pair and then place them around the house, not the other way around.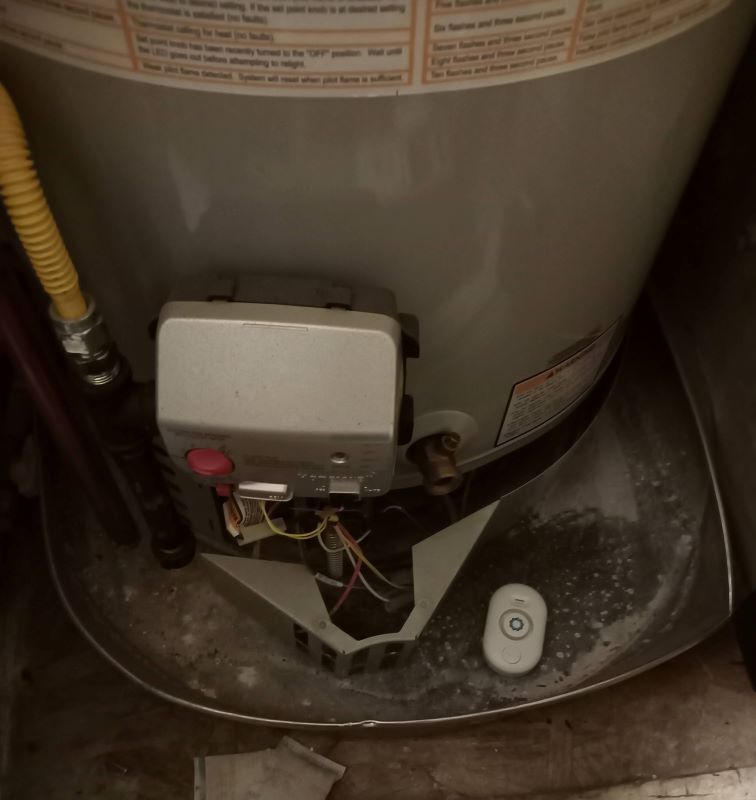 Finding spots to place these wasn't difficult.  I have one under a sink in the kitchen, one under a bathroom sink, and one in the water heater pan.   I could buy a few more because I could use one in the back of my washing machine and under a few more sinks.  The gateway can support up to 24 detectors and they can be placed up to 328 feet away from the gateway, which covers most houses.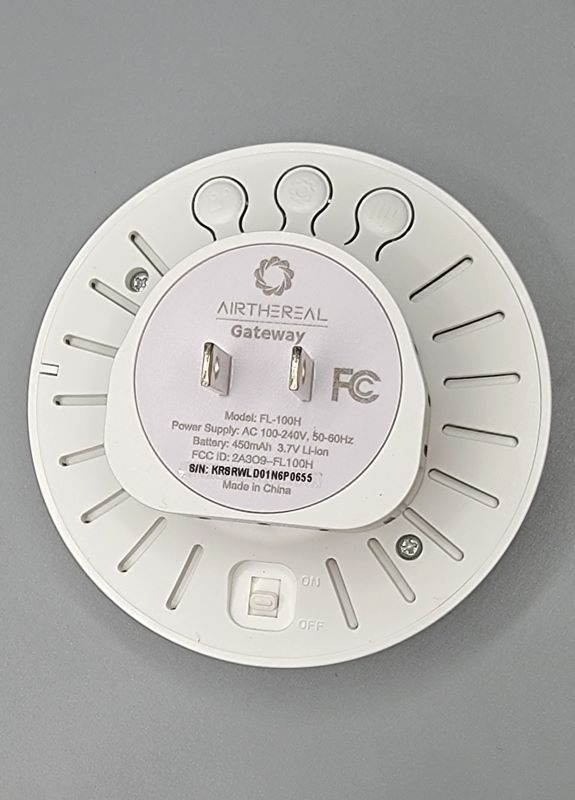 There are a number of little features that set the Airthereal Leak Detectors apart from other leak sensors.   First of all, you can check the battery charge level in the detectors through the app which I find very handy.  You are also supposed to receive a push alert on your phone when there's a leak, and you're supposed to be able to share it. This didn't happen for me, and at first, I thought it might be because I'm completely befuddled by the options in the ARIA app.
The app has something called "mode control" where you can manage the system.  There are four buttons you can choose from:  "disarmed," which is self-explanatory, "home," which you are supposed to set when you're home, and "want to feel safe" (this puzzles me – safe from what?  Puddles?), "SOS" which apparently triggers all of the sensors and "armed" which you are supposed to use when you go out.  I don't know who would use these.  I mean, I'm a busy person.  I don't want to toggle between home and armed all the time when I'm coming and going.  I'd rather they were just always looking for a leak and when they sensed water, they blared loudly, the gateway light blinked and the app sent me a notification. Instead, they complicated it with options.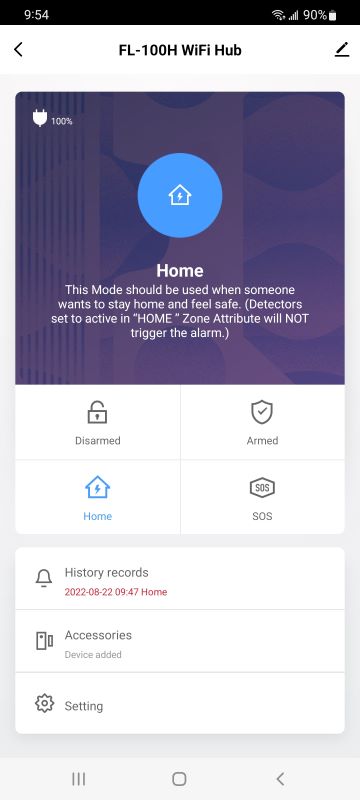 I set the mode to both home and armed and put a sensor on a dish with water to see if the gateway light went off and if I got a push notification.  Neither happened and according to the user manual, it should have sent one.  I even downloaded the full user manual so I was sure I didn't miss tweaking a setting or something.  The detector made a loud noise, and you could see in the history part of the app that the detector went off, but there was never a push notification.  I was disappointed with that because part of the peace of mind that comes with using these is that you could be out of town, see something was wrong, and have a neighbor or friend take action right away.    These will alarm loudly to let you know there's a problem, but only if you're home to hear it.  The only way you'd know there was trouble if you were away would be to check the app history.  I don't know about you, but when I'm away I don't think "hey, let's see if the sinks are leaking right now."  I'm way too busy being glamorous. for that.
What I like
Adjustable volume
Sensitivity is good
What I'd change
Simplify the settings
Make push notifications work
The gateway should blink when there's an alarm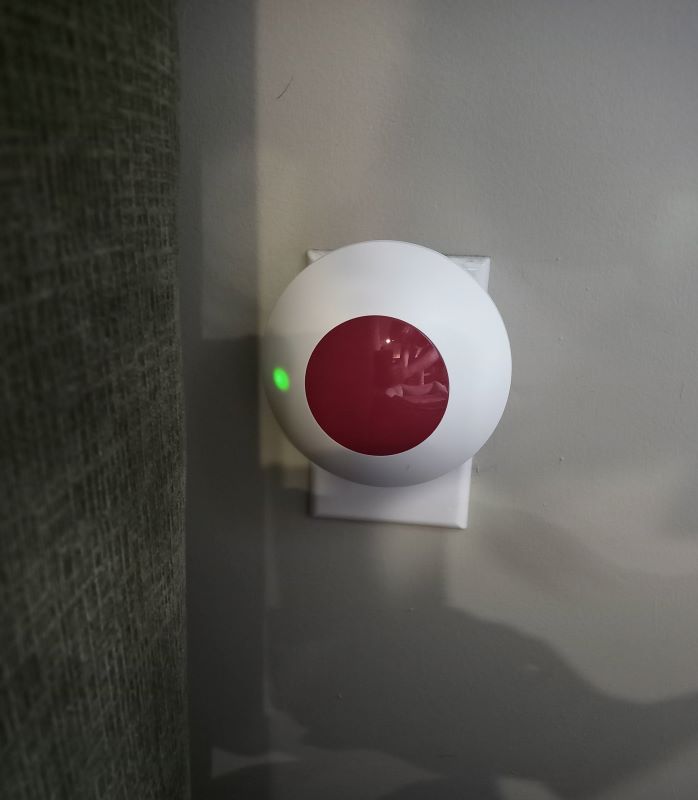 Final thoughts
If you can get the Airthereal Leak Detector sensors to send you a push notification, these things are just about the perfect leak detector.  Unfortunately, these didn't do that for me.  I don't know why.  They are still really great at making a noise when water hits them, though, and you could always check the app since alarms do appear in the history area.
Price:  $ 41.99
Where to buy: Airthereal and Amazon (Save 10% with the coupon code: NNY72JKO expires: 12-31-2028)
Source:  The sample for this review was provided by Arethereal.