We use affiliate links. If you buy something through the links on this page, we may earn a commission at no cost to you. Learn more.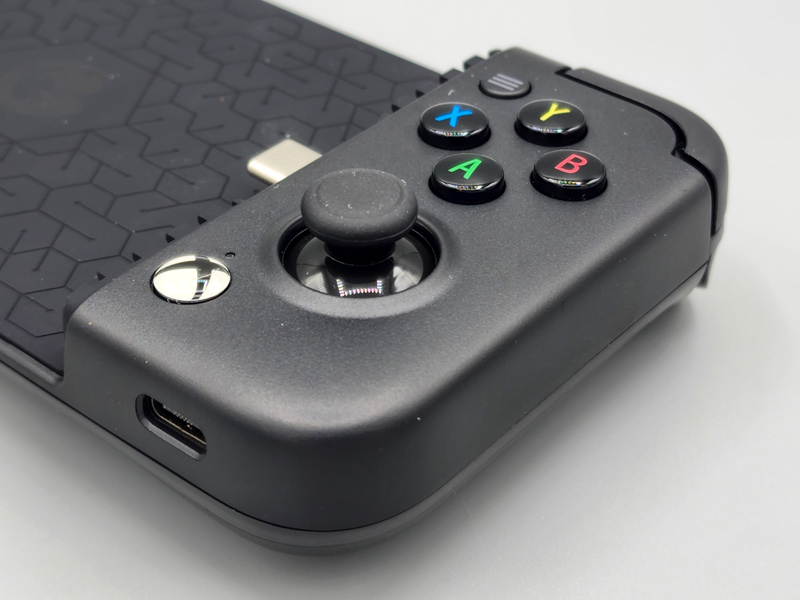 REVIEW – I game on phones quite often. Much of that time has been spent using something like a Razer Kishi controller, or more recently the GameSir X2 Bluetooth that I bought personally after Julie reviewed it last year. Most of the time I play streaming games like through Xbox Gamepass, Nvidia Geforce Now, or Google Stadia. Using a physical controller is a must for these games, since they were designed with a controller in mind. For me, trying to play them with on-screen touch controls is more frustrating than fun. I was excited to try out the GameSir-X2 Pro-Xbox (Android) gaming controller since it had USB-C connectivity instead of Bluetooth, including pass-through charging (so I could charge my phone while still playing).
What is it?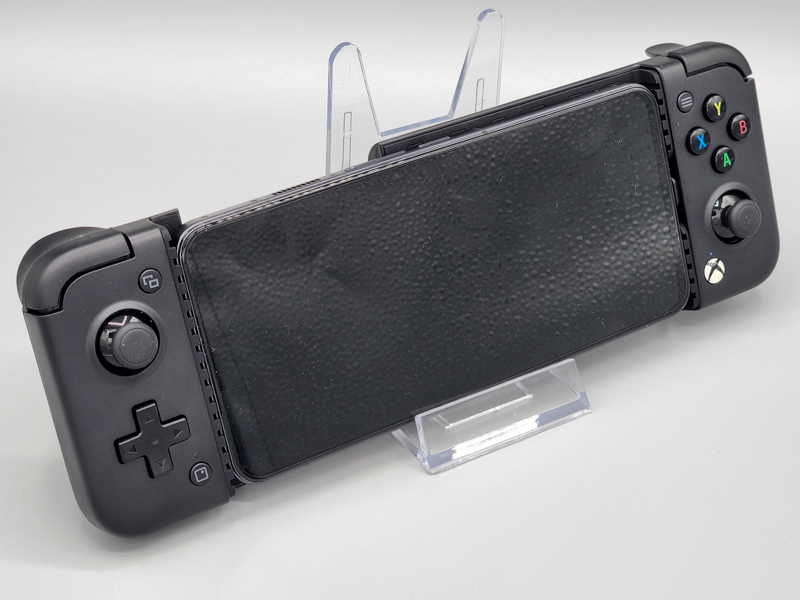 The GameSir-X2 Pro-Xbox (Android) gaming controller is a physical game controller, compatible with pretty much any cloud streaming service or native Android game. It has a button layout based on the Xbox control scheme, with a few added buttons such as the two programmable back buttons and the share/record button. This particular model was developed in partnership with Xbox and includes a code for a free month of Xbox GamePass (online game streaming of Xbox games) for new subscribers.
What's in the box?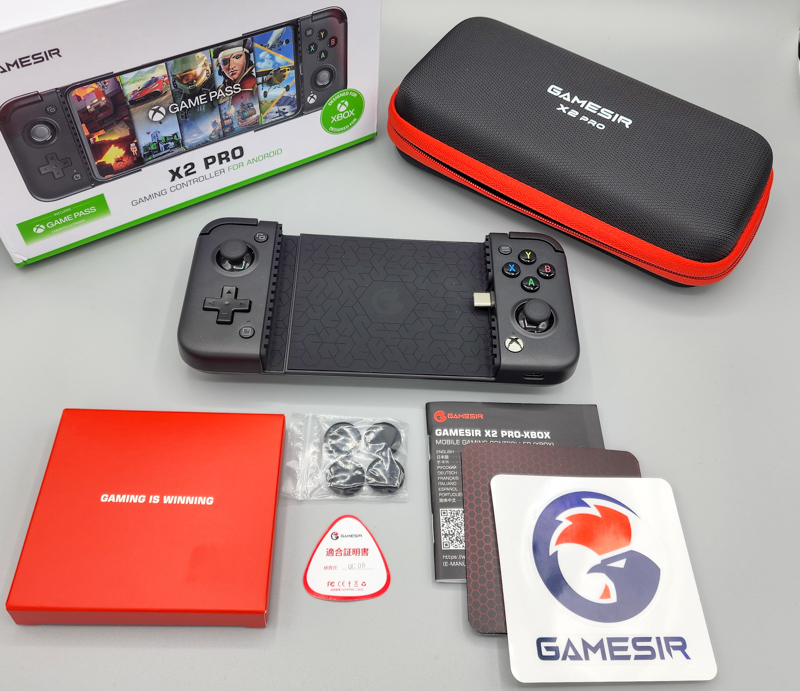 GameSir-X2 Pro-Xbox (Android) gaming controller
2 pairs of thumbstick covers (concave and convex)
Manual
Xbox GamePass 1 month promo card
Carrying case
Hardware specs
X2 Pro sports Hall Effect analog triggers
USB-C connectivity
Kailh microswitch bumpers
Alps 3D joysticks
2 mappable back buttons (without software/app)
Design and features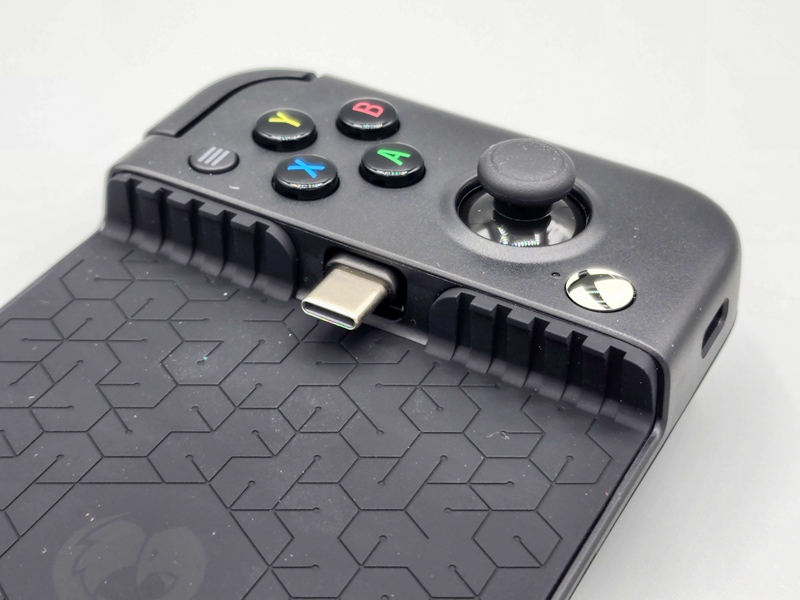 So, let's start with the choice of gamepad to phone connection on the GameSir-X2 Pro-Xbox (Android) gaming controller. The USB-C connector is both longer than average, but it also tilts upwards to at least 30 degrees, so it's not putting stress on your phone's USB-C port while being inserted. The XYAB buttons come in the standard Xbox configuration, but these can be easily lifted off (they attach magnetically) and repositioned to other configurations. This is especially nice if you're emulating games from systems that used different layouts.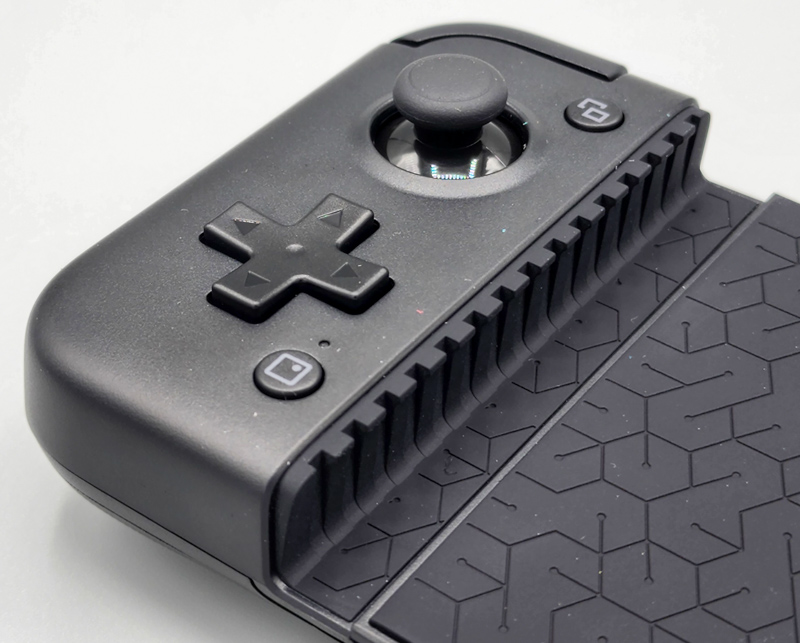 On the opposite side is a directional pad, the left thumbstick, and two small buttons, as well as a small LED below the D-Pad.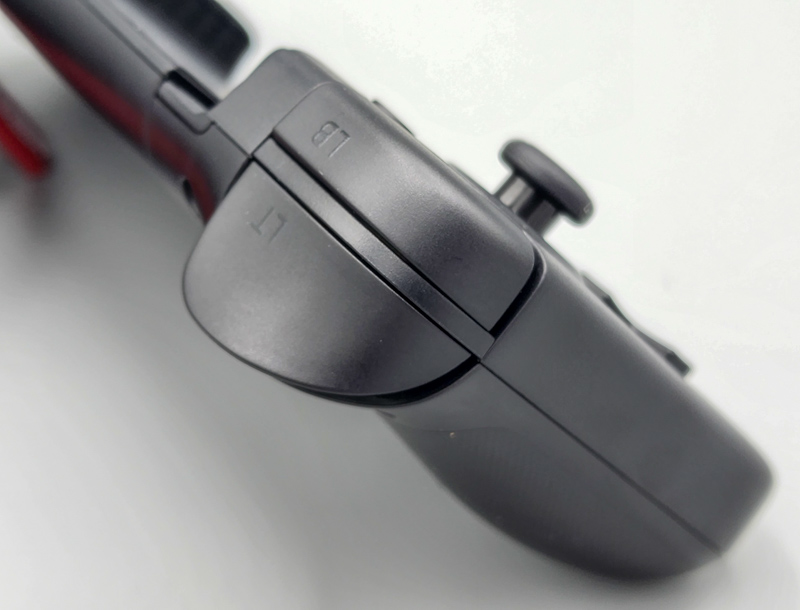 The bumper buttons are simple switches that are very quick and responsive, but the triggers are analog – meaning you can input different levels of pressure. In racing or simulation games this is especially useful: some phone controllers have only on/off triggers, which can make racing games quite hard.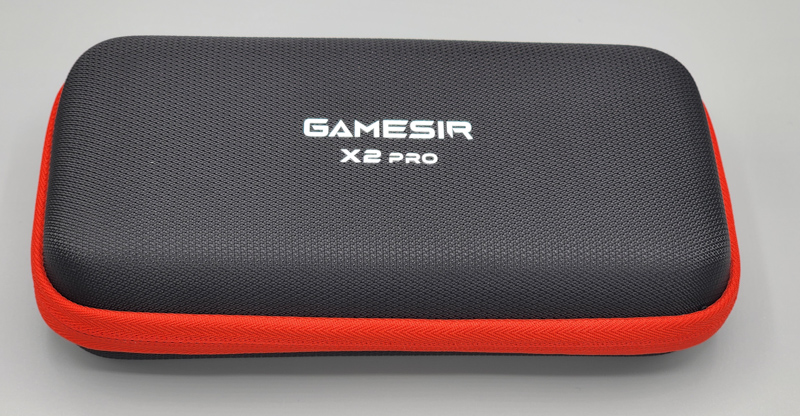 The included case provides a nice amount of protection, it's nearly identical to the one I've been using with my GameSir X2 Bluetooth gaming controller which has held up well for a while.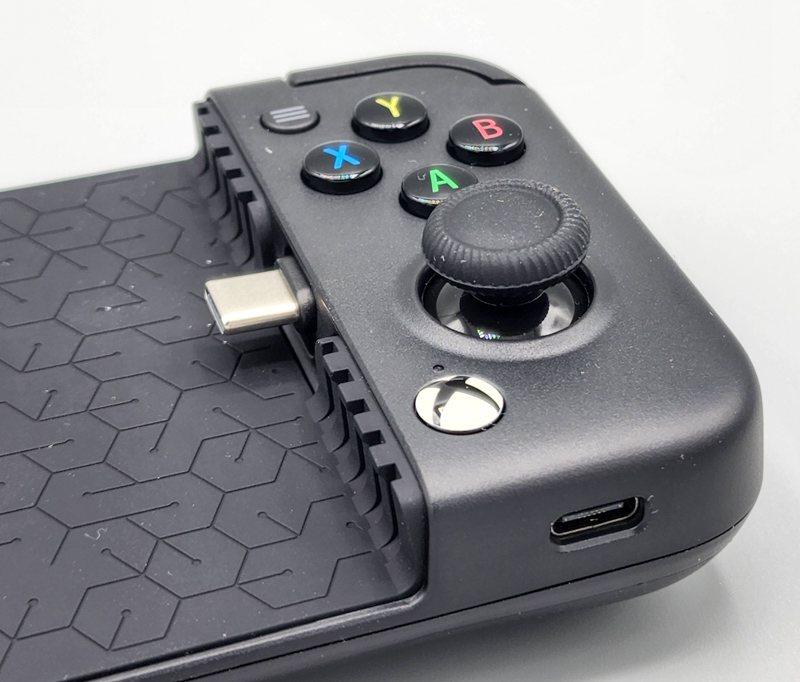 On the underside of the right side of the GameSir-X2 Pro-Xbox (Android) gaming controller is a USB-C port. The device itself has no battery, it's powered by the phone while connected, but this port allows for pass-through charging (your phone can charge while you play).
The next two shots show the back of the device, with it closed as well as nearly full expanded with a large phone in it: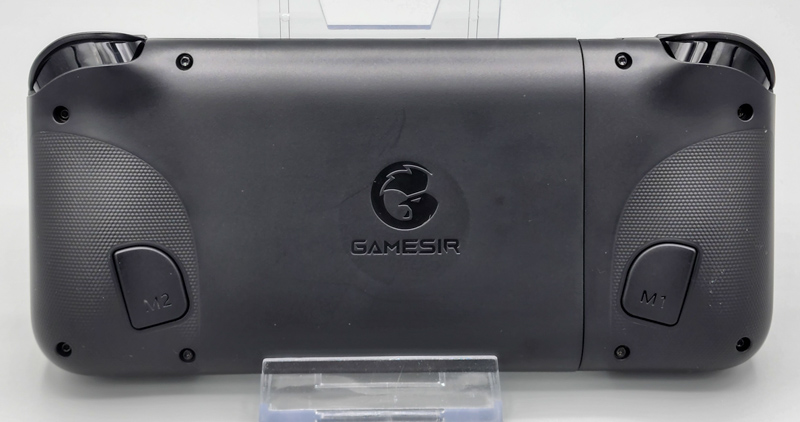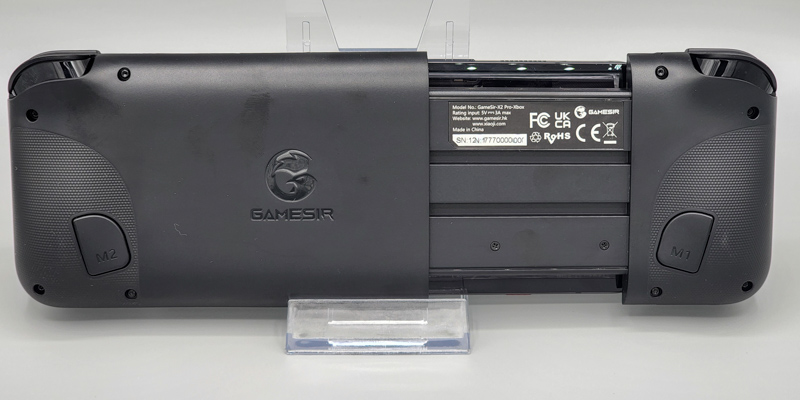 Also visible in the shots above are the customizable back buttons. Notice the curved bumps near those buttons as well, this makes for a nice ergonomic grip on either side of the controller.
Installation and setup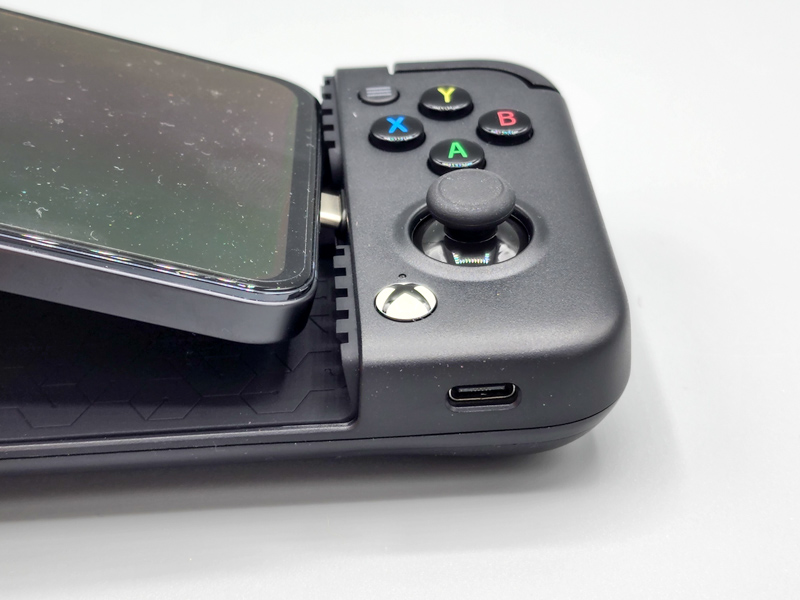 Setup is as simple as plugging in your phone to the GameSir-X2 Pro-Xbox (Android) gaming controller. If desired, you can also plug your charger into the controller, which will allow the phone to charge while you play.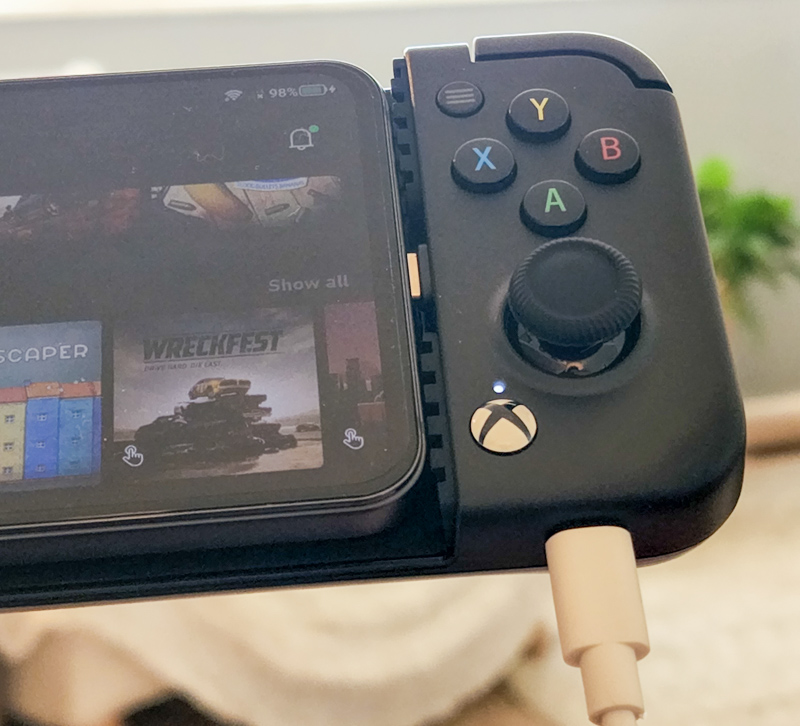 I did all my testing on the REDMAGIC 7s Pro gaming phone I recently reviewed. I would have loved to have also tested my Samsung Galaxy Z Fold 4, but the case I have it in can't easily be removed (the Fold phone cases require adhesive to stay in place), and it won't make contact with the USB-C connection with the case on. This is a bummer, because the Fold series phones in GameSir's Bluetooth gaming controller is incredible (the 7.6″ AMOLED screen makes for awesome gaming). I also had to remove the case from the REDMAGIC 7s Pro to get it to fit, and even then it was a close thing due to the thick center of the device: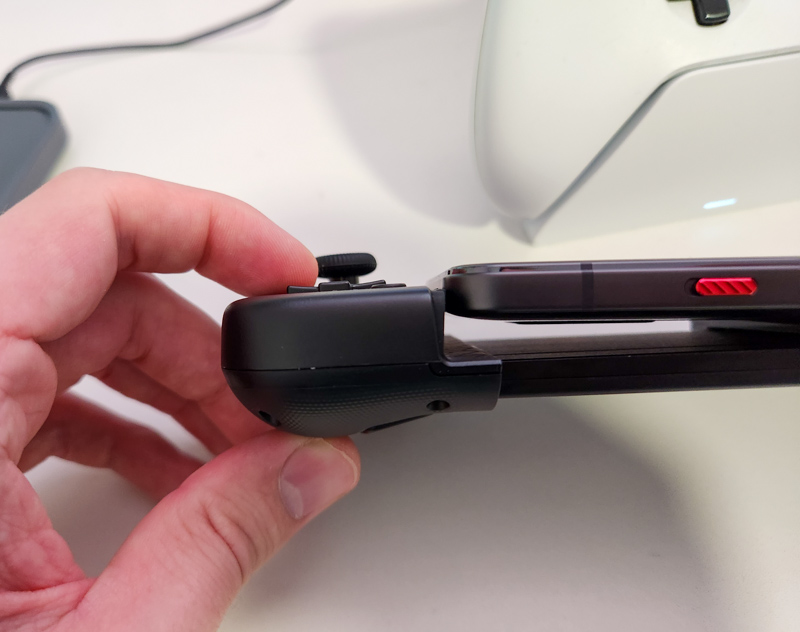 Despite the left side of the grip barely holding on when first installed, I didn't have any issues with it falling out in extended gaming sessions, and it can be flexed a bit to grip better, which I did.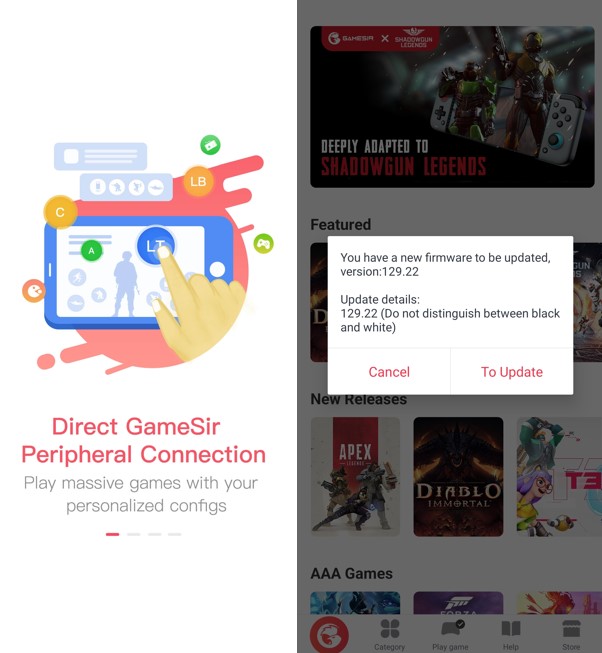 The GameSir app is optional and available in the Google Play store. From what I can tell, you can update the firmware on the device, and it has recommended Android games (that I presume have been tested to have controller compatibility).
Performance
The video above shows me playing using Xbox GamePass cloud streaming. When you couple this with a nice phone screen and the GameSir-X2 Pro-Xbox (Android) gaming controller, you basically have a portable Xbox Series X wherever you go plus 100+ games including top titles like Halo, Battlefield V, and many more (as long as you have good internet). I also tested extensively with native Android games like Diablo Immortal, Fortnite, and Minecraft. The controls were as good as any other controller I've used, and better than all of the other phone-grip controllers I've tested.
I love the options for the thumbsticks, apparently, I like the convex grippy covers, but I'm glad they include concave ones as well. I'm sure some people will love that.
The manual describes a couple of great functions that I love to see, such as a re-calibration process (many devices with controls like the GameSir-X2 Pro-Xbox (Android) gaming controller sometimes suffer from "stick drift", where the thumbsticks start slightly "drifting" constantly, which can be a huge pain. The recalibration process should re-center things if this happens.
Mapping the back buttons to other buttons is also quite easy, a combo of presses enters mapping mode, then you hit the button you want to be mapped to the back button. This allows you to do things like a D-Pad direction mapped to the back button, so you can more easily hit it while also using the left thumbstick (always a problem for me in games where you're always moving but need to use the direction pad to perform some action or function).
Latency/lag was non-existent, whether I was using a cloud gaming service or a native Android game. I never noticed any latency with the Bluetooth version of the X2 controller, but I do like how easy and fast the USB-C connection is.
What I like
Plug and play
Pass-through charging
Low latency
Mappable rear buttons
Button and joystick feel
Compatible with most/all game streaming services, despite being Xbox branded
What I'd change
Accommodate phones with cases on or off (allowing the rubber right next to the USB-C connector to be flapped out of the way could accomplish this)
Ability (through the app?) to "map" the extra rear buttons to simulate screen taps
Final thoughts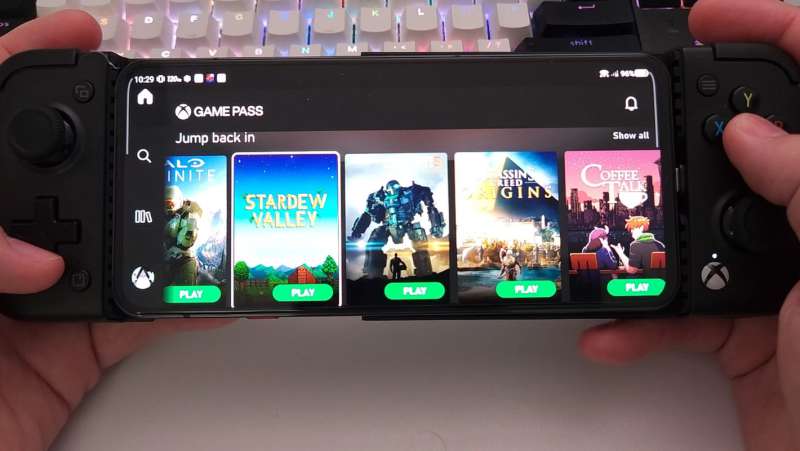 The GameSir-X2 Pro-Xbox (Android) gaming controller is a great piece of kit. Everything feels polished and built to last. If you're looking for the perfect mobile gaming controller for Android games or Xbox GamePass (or similar services), you may have just found the perfect option, at least for now.
Price: $79.99
Where to buy: GameSir (save 8% when you use coupon code: gadgeteerx2p (expires 9/30/2022) and also available on Amazon
Source: The sample for this review was provided by GameSir