We use affiliate links. If you buy something through the links on this page, we may earn a commission at no cost to you. Learn more.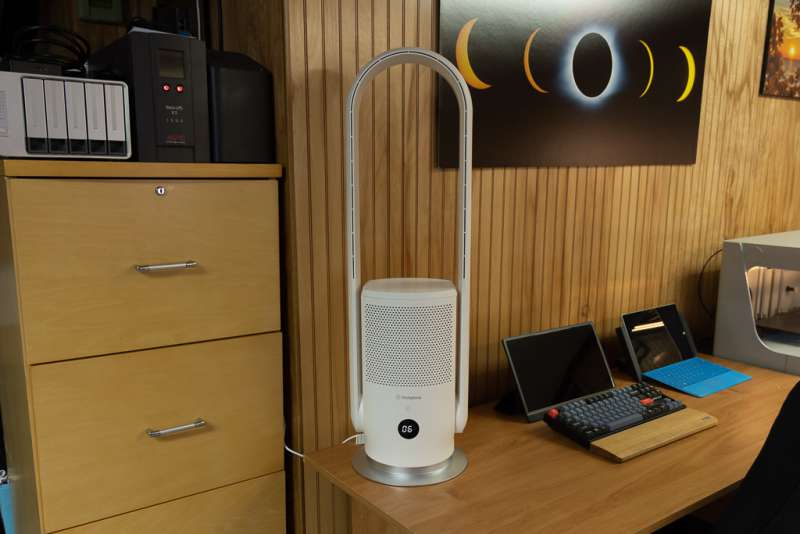 REVIEW – How many fans does a house need? Apparently, at least one per room. So I grabbed the Westinghouse 32″ 3-in-1 Bladeless Tower Fan review offer so my office could be complete.
What is it?
The Westinghouse WSFBLA022WH is a 32″ 3-in-1 Bladeless Tower Fan with Air Purifier, UV Sterilization, Touch-Sensitive Control, and 80° Oscillation Function.
What's in the box?
Westinghouse WSFBLA022WH tower fan

Filter

Remote Control

Power Adapter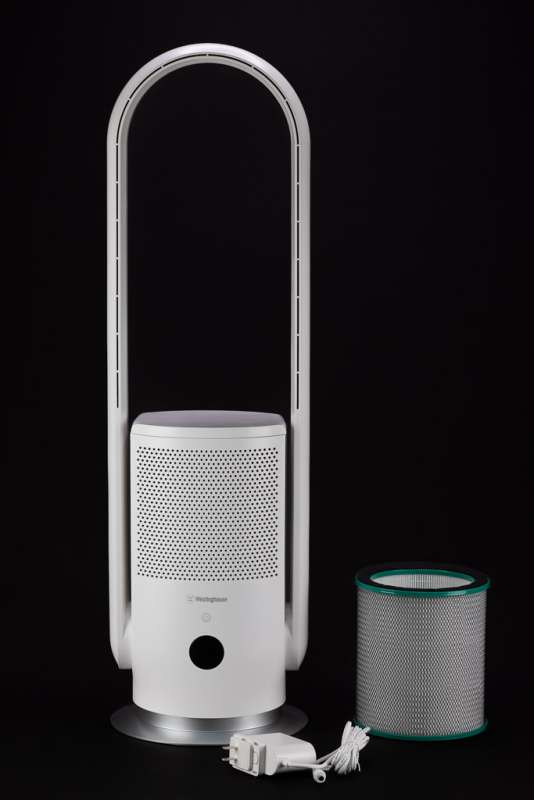 Hardware specs
80° oscillation function

35W motor 

9 Air speeds

Decibel rating below 55db 

8-hour timer

Auto tipping power off

HEPA 13/14 filter

UV light sterilization

Available in Black or White

32″ tall, 10 lbs
Design and features
My office is an odd space, or so it seems sometimes. Being located in the basement, it has no windows, one door, and is very quiet. If my furnace is not running, there's no air circulating, and it just seems stuffy.
I received the Westinghouse 32″ 3-in-1 Bladeless Tower Fan for review and immediately put it to work, making my office a bit more comfortable. That's, of course, after taking the obligatory product photos.
The Westinghouse WSFBLA022WH is advertised as a bladeless fan, but most "bladeless fans" aren't really bladeless. There is still a fan, but the blades are just not exposed. Not having exposed blades does make it safer for children and can also help with noise reduction.
The fan has a reasonably large HEPA filter with a pre-filter installed. The filter is easy to install, just twist the top cover a little and lift it off, drop in the filter, and replace the cover. I ran the unit for about 8 hours a day for 30 days and did not notice any dust build-up on the filter.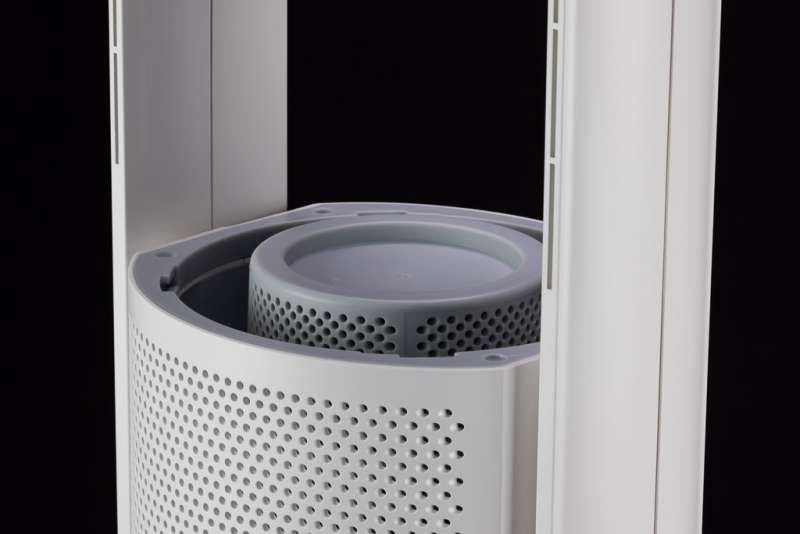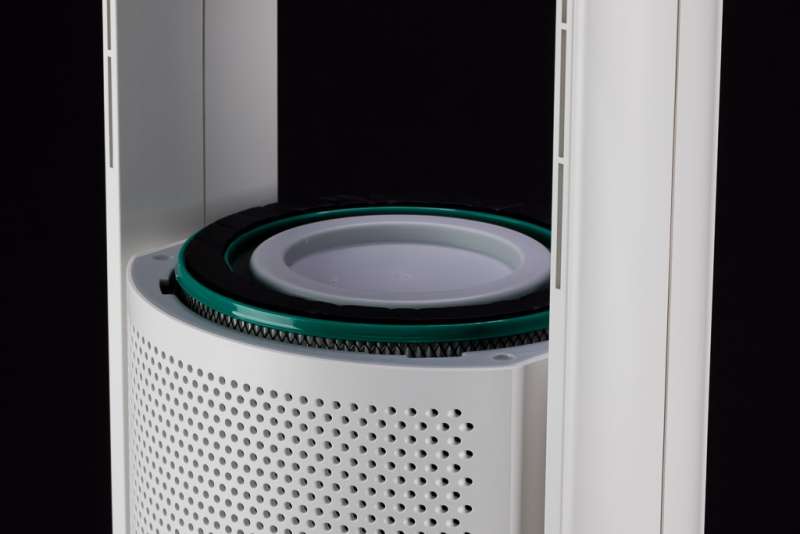 The remote control is a handy feature. I can't count the number of times I've sat down only to need to get back up to turn on a fan. The remote can control all unit functions except the tilt; that's something you have to set manually. The unit tilts back and forward about 18°.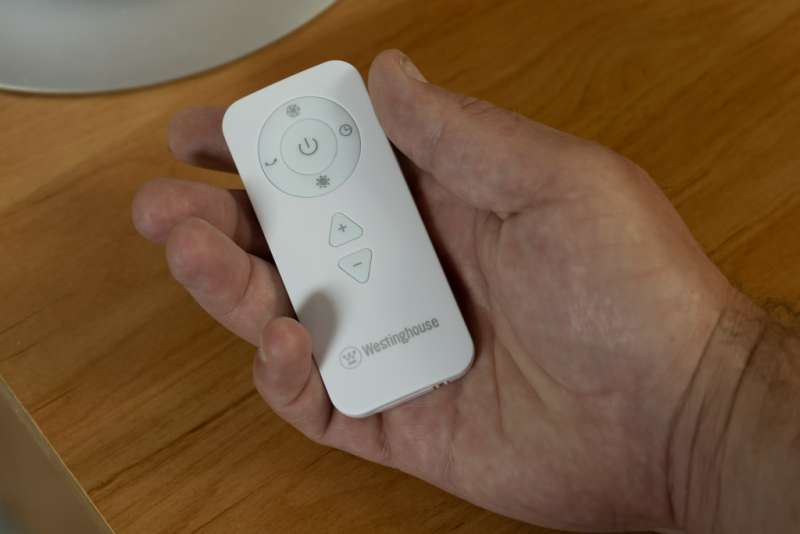 As for controls, there is an 8-hour timer function, UV light sterilization, an 80° oscillation function, on/off, and nine levels of airspeed all available from the remote control. You can also turn the unit on and off with the touch button above the digital screen.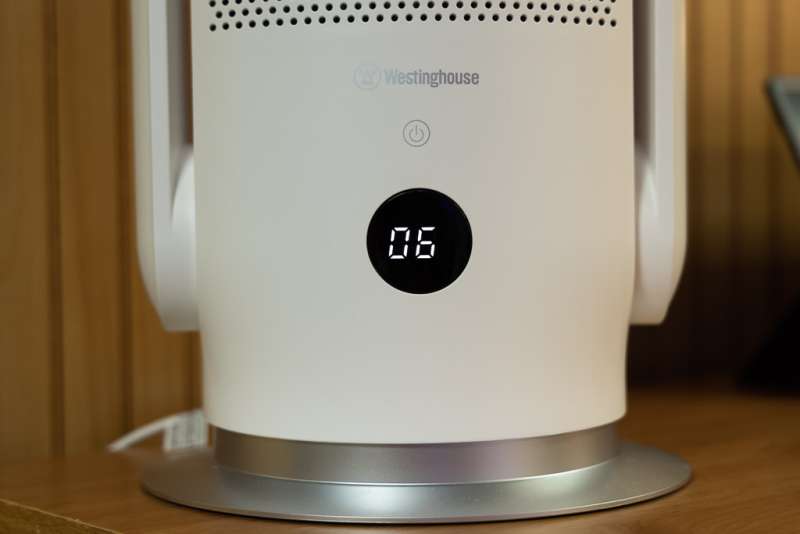 Air speeds 1 through 5 are fairly quiet, with 6 through 9 becoming a bit louder, which I don't mind. I really enjoy the oscillation function and its 80° range. It really helps move air around the room.
The design of the Westinghouse WSFBLA022WH bladedless tower fan is also great, giving a bit of modern design to my office space.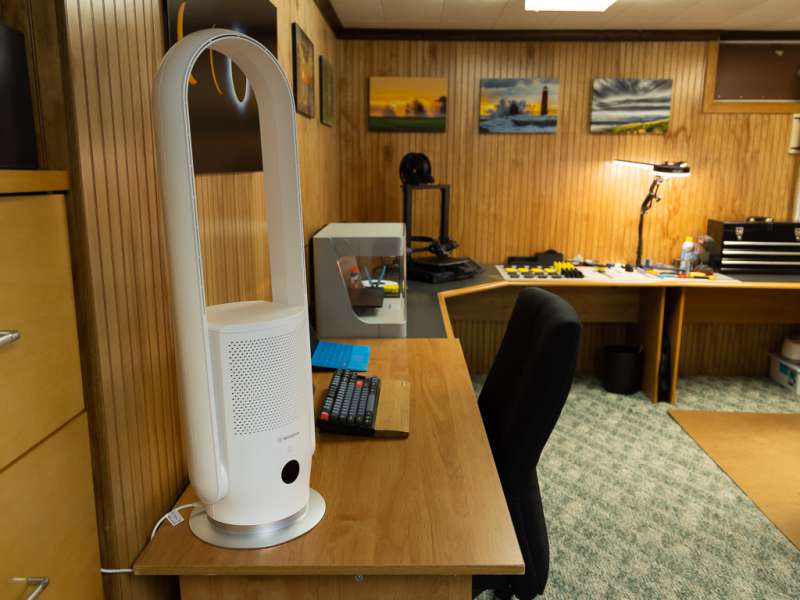 What I like
Quiet

Great oscillation range

Remote Control
What I'd change
Final thoughts
Overall, I really like the Westinghouse WSFBLA022WH bladeless tower fan. The fan is also available in black. It's lightweight and easy to transport to another room if needed.
Price: $299.99 (Black $269.99)
Where to buy: Amazon
Source: The sample of this product was provided by Westinghouse.