We use affiliate links. If you buy something through the links on this page, we may earn a commission at no cost to you. Learn more.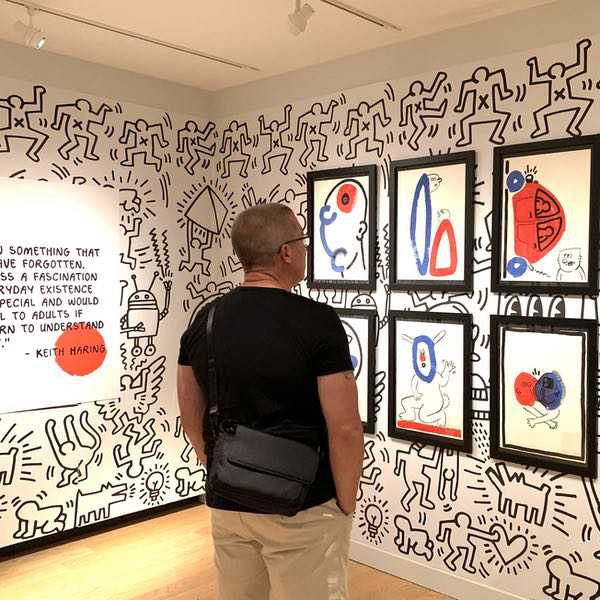 REVIEW – Look at me, taking in some culture at the art museum! It just so happens that I'm rocking the perfect companion for this trip in my Oda Go Pack. It's a bag that's just big enough for carrying your essentials. No pockets required! To the review!
What is it?
The Oda Go Pack is a shoulder/sling bag for the essential EDC (every day carry) gear.
What's in the box?
The base kit comes with the Oda Go Pack and the 1″ standard strap. My test kit also included the upgraded rope strap and two of the optional bag dividers.
Hardware specs
9.1″ by 5.9″ by 3.7″
0.55 lbs
2L total volume
600D polyester
Design and features
The ODA Go Pack is built around a minimalist design that features a super-clean, rectilinear profile. This is a bag designed for understated style, and I think that's a good thing.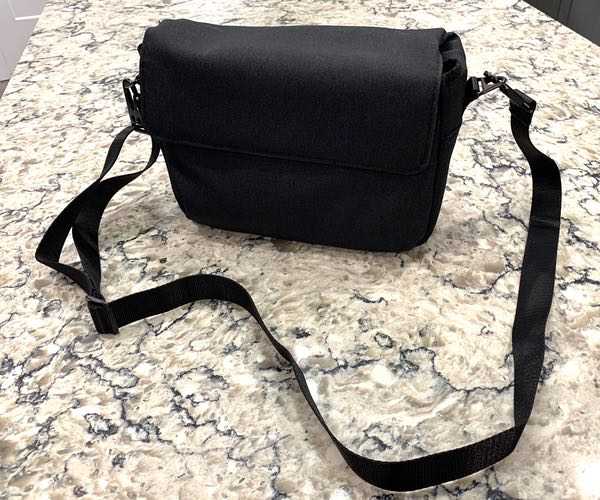 The build is pretty great on this little guy. I'm testing the bag made with 600D polyester for toughness and water resistance. The base and sides are padded to protect your goods. Metal hardware is used throughout. Check out this closeup of the buckles on the included carry strap! Nice, right?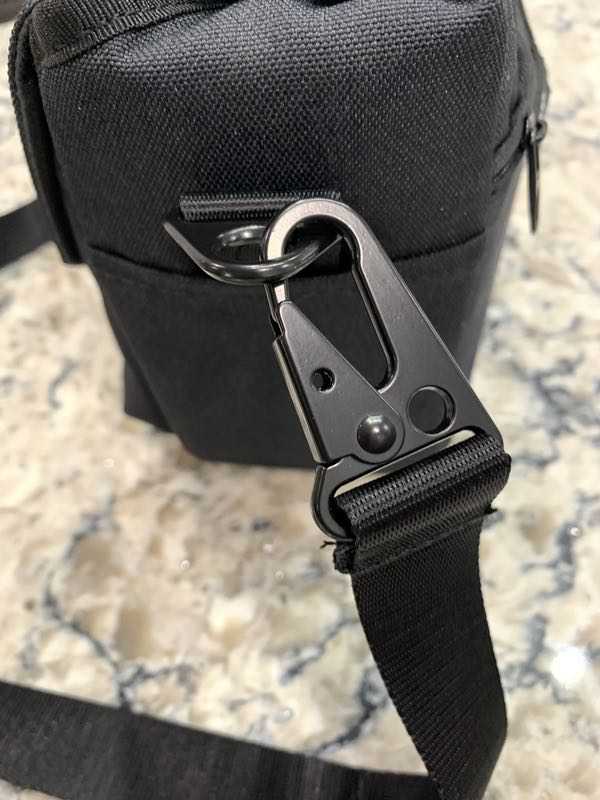 While the layout of the ODA Go Pack is a simple rectilinear box, there are a number of great little features in the design that enhance the overall usability. The bag closes with magnets and a stiffened strip on the flap that allows the bag to maintain its squared structure.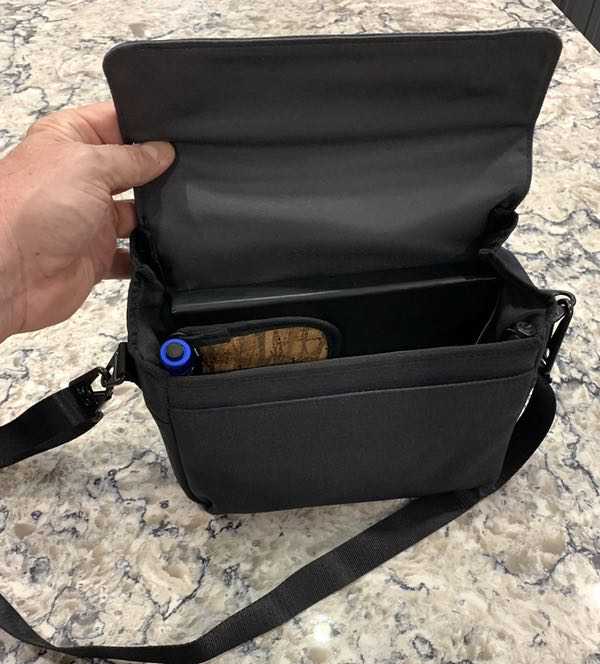 A metal strip is sewn into the front of the bag that catches those magnets and doubles as a stiffener for the front pocket. This adds structure to the bag, but it also gives just a bit of a seal so that stuff won't fall out of that front pocket easily.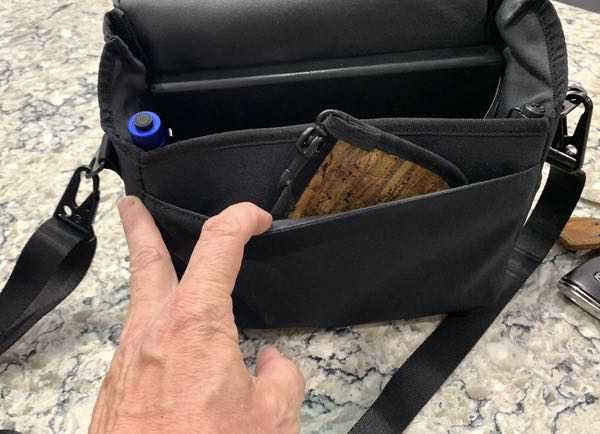 The interior of the ODA Go Pack is an open box that's just under 9″ by 6″ by 4″ in total dimension. There's plenty of room for a small notebook, an iPad Mini, an e-reader, and all sorts of bits and baubles. You could fit a standard 16 ounce water bottle in their laid flat, but it's a bit too short to stand up in that space.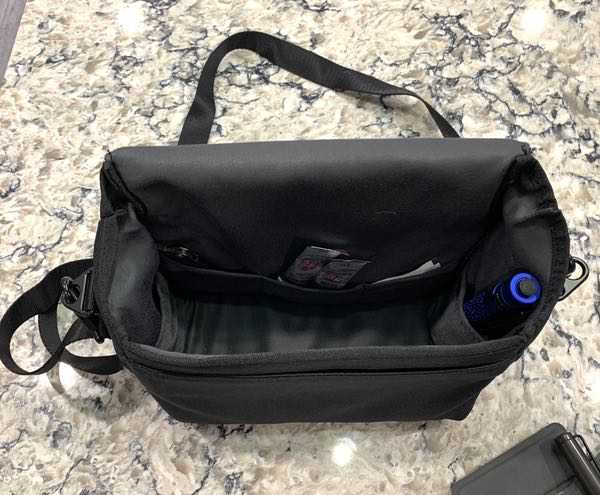 The interior is lined with these little 2.5″ by 3″ pockets that line the interior. They're great for organizing pens, pocketknives, small flashlights, etc. You can see my EDC flashlight in the end pocket in the picture above.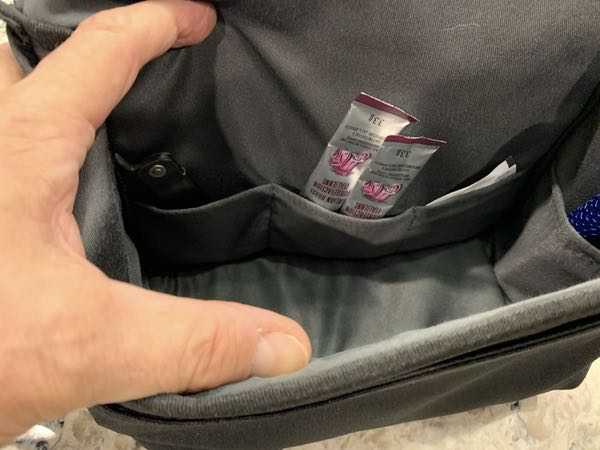 You've also got two small drop pockets (3″ by 4″) on the exterior sides of the bag, one under each attachment point for the strap.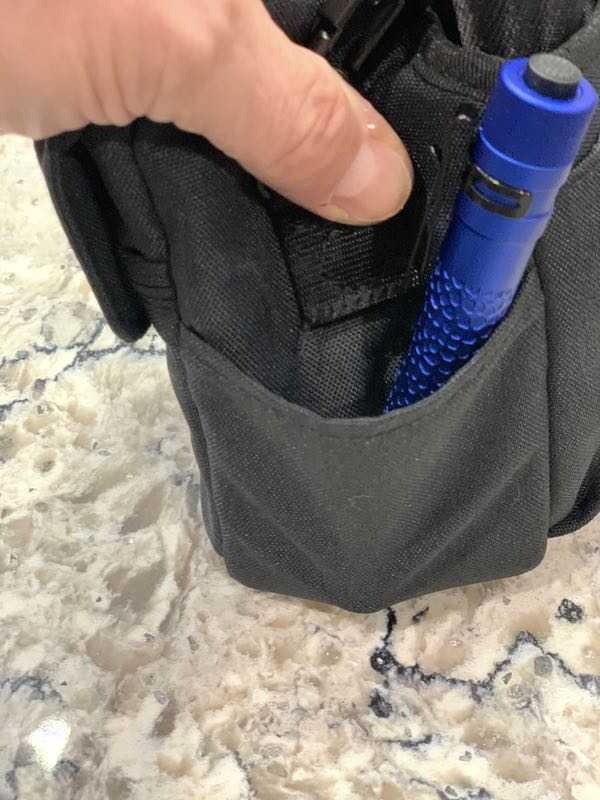 Finally, you have a zipped pocket on the back face of the bag that measures roughly 4.5″ by 8.5″. This is your security pocket for valuables.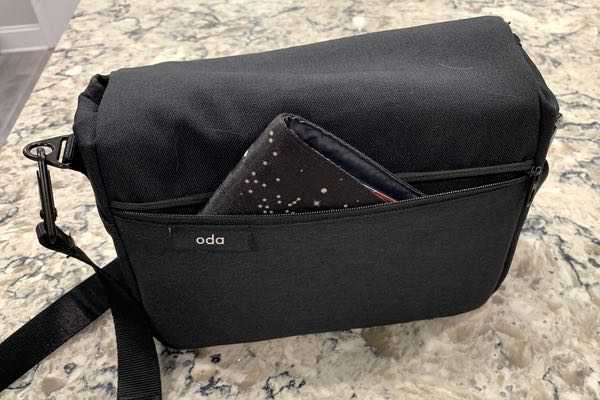 The carry strap included with the ODA Go Pack is a simple 1″ flat nylon build with that great hardware I showed in the pic above. I'm measuring the total length at roughly 50″, and it can be adjusted to fit your needs.
Accessories
ODA makes some additional accessories for the Go Pack. You can buy padded dividers individually or in pairs. The dividers are finished with a soft surface to avoid scratching delicate electronics.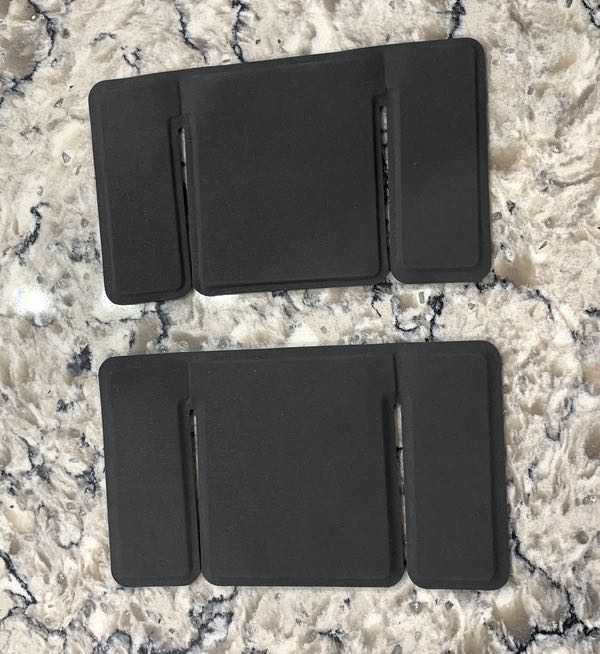 Those tabs on the dividers slide into the pocket slots in the bag as seen below…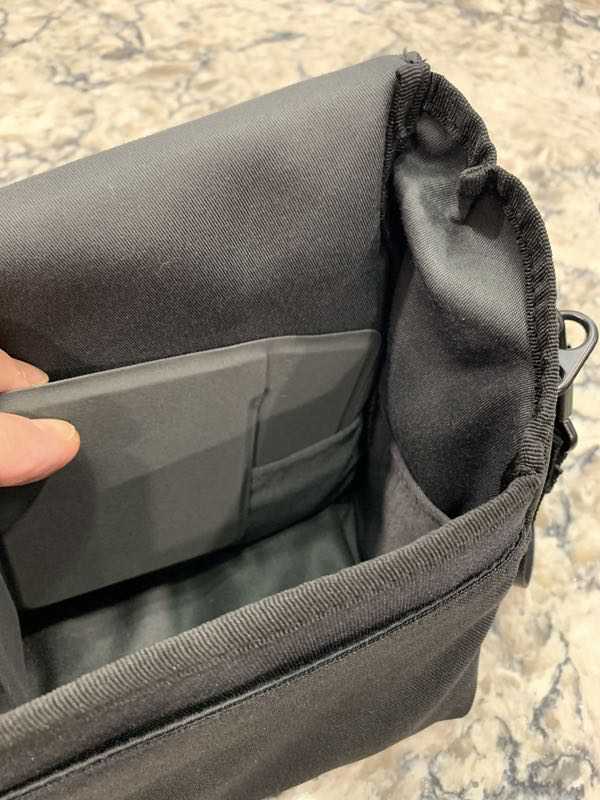 … allowing you to create additional spaces. This is particularly handy if you're a photographer. You've got customizable spaces for all your stuff.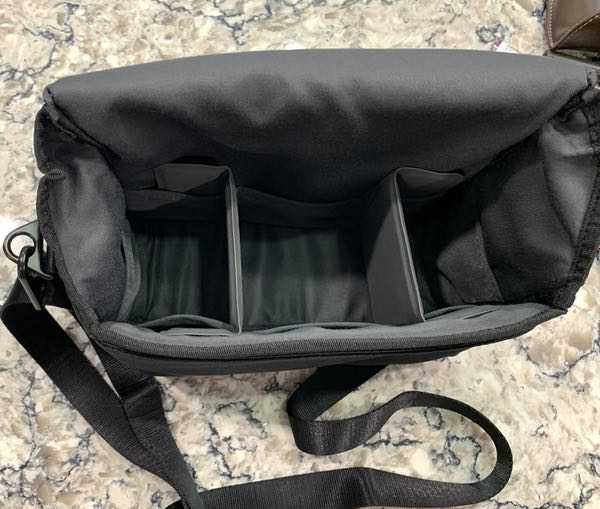 The second accessory is a rope strap. It's made from a beefy paracord wrap with a fixed 105 cm (41 inches) length. It's also got that sweet metal hardware, although the clasp style is a little different from the basic strap.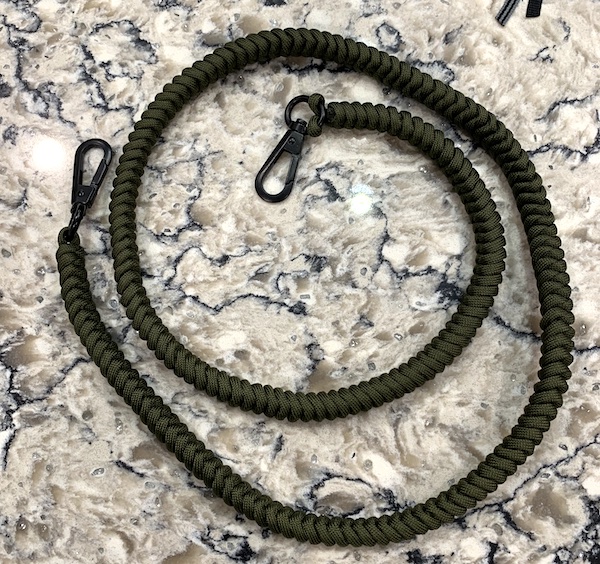 Performance
My kids like to bust my chops about my "man purse." And that's fine. Cargo shorts are out, gang. You need something for the essentials when a messenger bag or backpack is overkill. The Oda Go Pack fits the bill very nicely.
Let's talk about what fits. Here is my EDC loadout, the very one that I had in the featured pic for the article. I have a Leuchtturm 1917 Medium notebook (8.25″ by 5.5″), sunglasses, car keys, a Lamy Safari fountain pen, my Higo No Kami pocket knife, an Olight Pebble EDC flashlight, and some assorted bits. I also have a small pouch for my earbuds. I have room for all of this plus some more!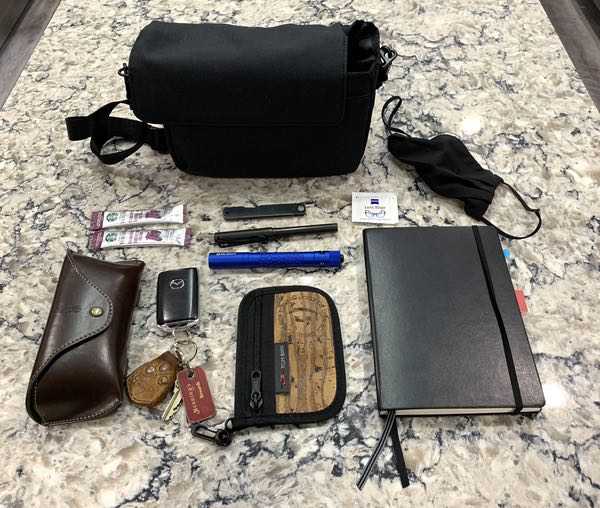 I do love the compact size and lightweight nature of the ODA Go Pack. The included strap is excellent. You don't need any extras (like a shoulder pad) for a bag this small, but the generous strap length allows for crossbody or over-the-shoulder carry.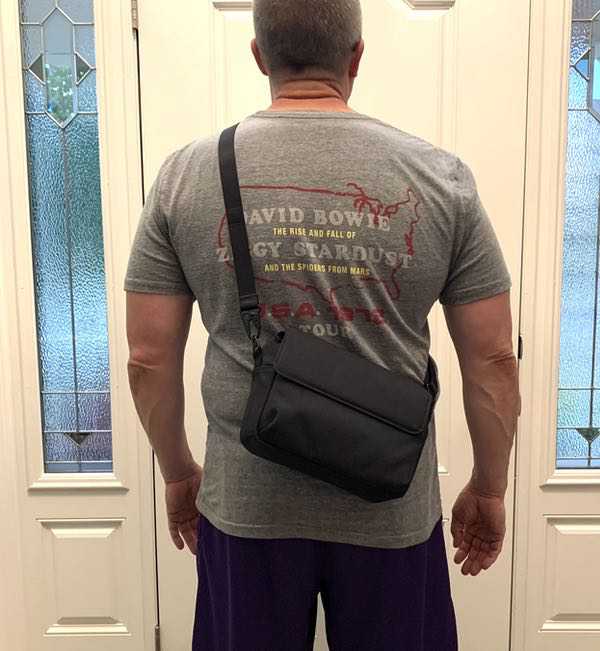 Here I have it tightened up and pulled across my chest for moving through crowds and whatnot. The length is plenty long enough to sling this to my side as well.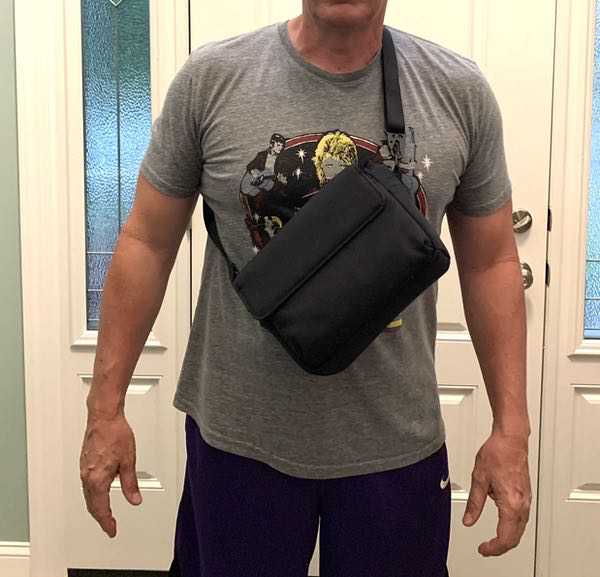 And here's a shot of the rope-style strap accessory. You may like it if you like the style, but I find the regular strap to be more useful given that it's adjustable.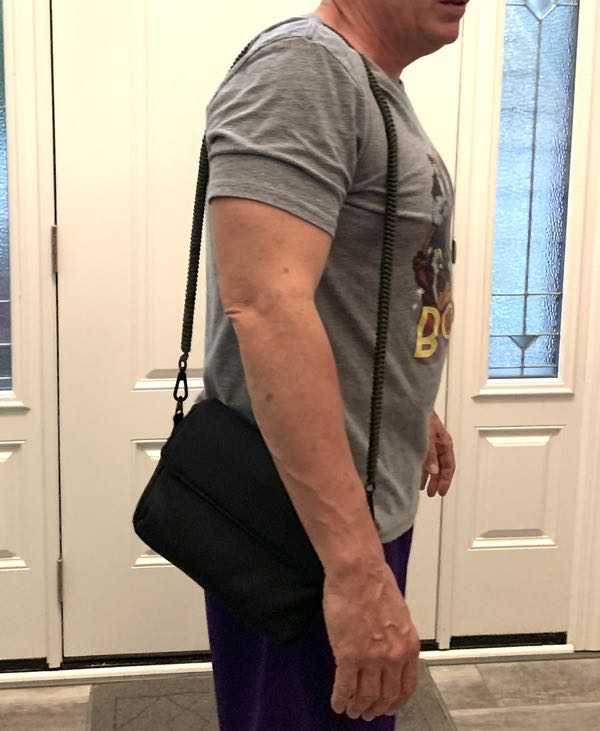 The simple design is imminently usable. No fumbling with odd-shaped pockets, and the boxlike shape makes it easy to pack and organize. I do like that the rear pocket and drop pocket under the flap gives you some extra pockets for organization. I don't carry photography gear, but I appreciate that those little pockets give me places to stash my EDC bits, don't get in the way if I don't need them, and allow for modular organization with the inclusion of the dividers.
If there is one area for improvement I would consider it might be the magnetic flap. It can come loose with a rough bump. It will also be susceptible to pickpockets, which is the tradeoff for easy access. I appreciate the rear zipped pocket is included for securing valuables,. It's easy enough to swing the bag around to your front when in crowds, but it would be nice if there was a way to latch that flap for secure maneuvers.
I have also noticed that the top flap is slightly narrower than the bag, which means you get little openings on the side. I'm less worried about stuff coming out with this than I am about potential leakage if you're caught in the rain. The 600D polyester will give you water protection, but don't assume that this bag will withstand a downpour.
What I like
Nice build quality
Great usability
Simple but effective organization
Can be reconfigured as a mini camera bag with the purchase of the dividers
What needs to be improved
Would like to see the main flap be more secure
Final thoughts
I really like the ODA Go Pack as a simple, elegant EDC solution. I find myself using it a lot more than I expected when we're out and about because it's so useful. It's a great little bag that has just enough room for the EDC essentials when you don't want to carry a bigger bag.
Price: The base bag is $49. Buying the bag in the upgraded Core Refibra material is an extra $15. You can upgrade to the rope-style strap for $10, and dividers are sold for $10 or $18 if you buy a pair.
Where to buy: Buy it on the ODA Go product page.
Source: The sample of this product was provided by ODA.