We use affiliate links. If you buy something through the links on this page, we may earn a commission at no cost to you. Learn more.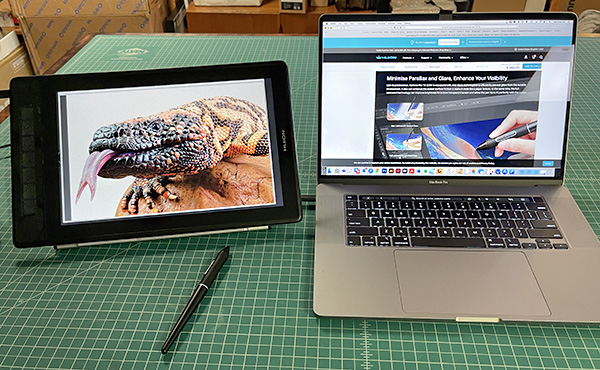 REVIEW – In my years as an art director, it amazes me the sheer number of graphics tablets that are available. I keep wondering, "Are there enough users to support this niche market?" I guess there are, because the tablet market continually grows and the competition can be intense. In the beginning, Wacom was the only pro brand of note. They enjoyed little to no competition—and their products were priced accordingly.

Things have changed since then. True, Wacom's pro products still cost a lot, but there is now stiff competition. Huion is a company who began with (much) less expensive tablets, but have continually upped the ante in quality and now offer many models in all price ranges.  One of their newest is the Kamvas Pro 13 (2.5K) Pen display tablet. Pro is in the name—but is it a "pro" tablet?

What is it?
A display tablet is one you can draw on with a wireless stylus (pen)—much like an iPad—with one big difference. Pen display tablets require a computer connection to work. They are not tablet computers like the iPad. Think of them as a computer monitor you can draw on. The disadvantage of display tablets is a lack of complete portability because they require a computer—laptop or desktop (note that older computers sans USB-C require a power outlet connection).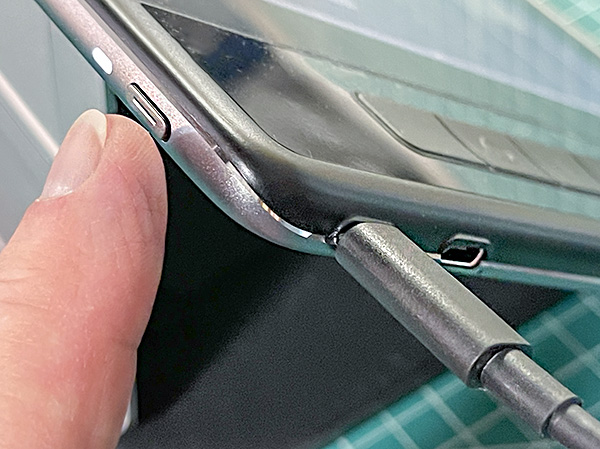 However, the major advantage of display tablets is you can run any program your computer will run, since it is a monitor, after all.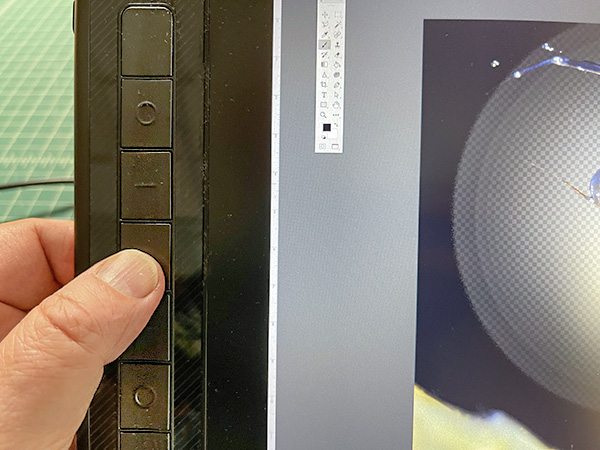 The Huion Kamvas Pro 13 graphics tablet has 7 programmable shortcut keys along the left side of the tablet. They are slightly indented for easily locating. It has a laminated screen with a low-glare surface. Lamination allows the pen tip to touch exactly where you want on the screen without any visual gap between the screen and display underneath—otherwise  known as parallax.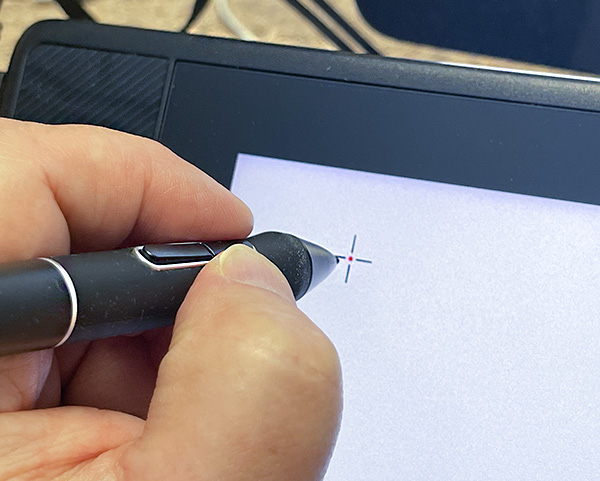 The anti-glare surface cuts glare at the expense of image sharpness like you get with a glossy screen. However, this is true of all display tablets with matte screens.
The back of the tablet is aluminum, making it good for portable use when you wish to draw outdoors while wired to your laptop. The Huion Kamvas Pro 13 graphics tablet is also geared for using with Android devices. You can attach the tablet to your Android smartphone using a USB-C cable and have a larger drawing surface to work with. Unfortunately, this only works with Android, so Apple people (like myself) are not invited.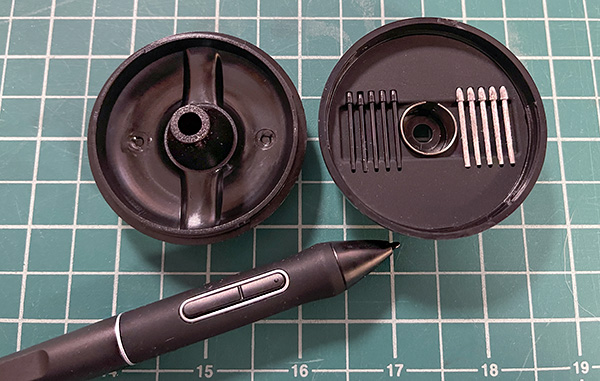 Accessories include extra nibs stored in the Pen holder, drawing glove, cleaning cloth, and a portable stand. The necessary cables are included—for computers with or without USB-C ports—but not a USB outlet plug. Maybe Huion figured everyone already has one, so they left it out.

Specs
Panel size: 13.3″ (diagonal)
Resolution: 2560 x 1600 QHD
Contrast ratio: 1200:1
Brightness: 220nit
Viewing angle: 178°
Gamut: 145% sRGB
Display color: 16.7M
Battery-free pen
Pen pressure: 8,192 levels
Tilt: 60°
7 Programmable shortcut keys
Foldable stand
OS Support: Windows, macOS, Android
Etched anti-glare glass
Full lamination
Dimension: 12.3 x 9 x .4 inches
Net weight: 2.2 lbs
In the box
Pen display
Digital pen
3-in-2 cable
USB extension cable
USB-C to USB-C cable
USB power cable
Foldable stand
Pen holder
Extra nibs
Nib clip
Glove
Cleaning cloth
Quick start guide
Design and features
One of the myths about drawing display tablets is 4K resolution. The Huion Kamvas Pro 13 Pen display tablet only has 2.5K resolution—roughly a bit over half the quality of 4K. Or is it?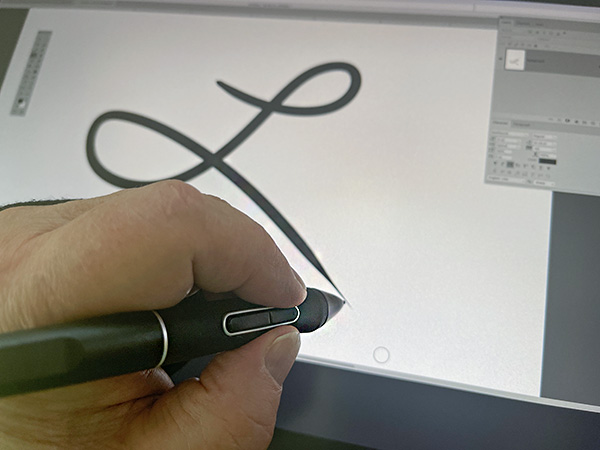 Let me say that 4K resolution is great, no argument there. The individual pixel size is much smaller than HD (1080p) or QHD (2.5K), so the 4K image will appear sharper. That pixel size difference matters when looking at a 24 in. or larger screen. A 24 in. tablet that is 1080p will look pixelated. However a 13 in. 1080p tablet will look better. Why? Because number of pixels never changes. If you have 1080 pixels across a 24 in. screen vs 1080 pixels across a 13 in. screen, you will be able to see the pixels on the 24 in. screen because they are physically larger. A 2.5K screen has many more pixels occupying the same area, so they will be smaller and harder to make out. Bottom line is that on the Kamvas Pro's 13-inch screen, 2.5K is really good and 4K is almost overkill.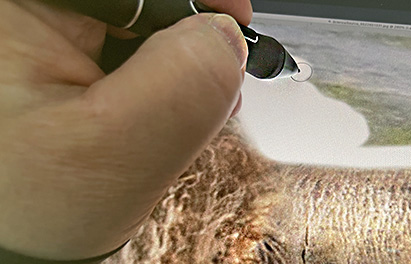 How about color? In a word—great. The Huion Kamvas Pro 13 graphics tablet has 145% sRGB with a 1200:1 contrast ratio. What does this mean in English? The color range is wider allowing many more shades of color to be visible. The contrast ratio determines blacker blacks and whiter whites helping the image display more detail. Granted the anti-glare glass will cut some of the sharpness, but it's a trade-off worth doing.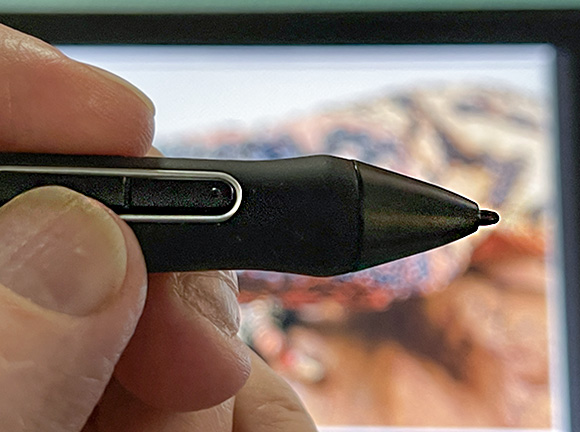 With the Kamvas Pro 13, Huion includes their best PenTech 3 pen. The stylus was re-engineered for a smoother drawing experience. I will have to take Huion's word for it, because I have not tried Huion's older Pens. I will say, that using the pen on the Kamvas screen is pleasant.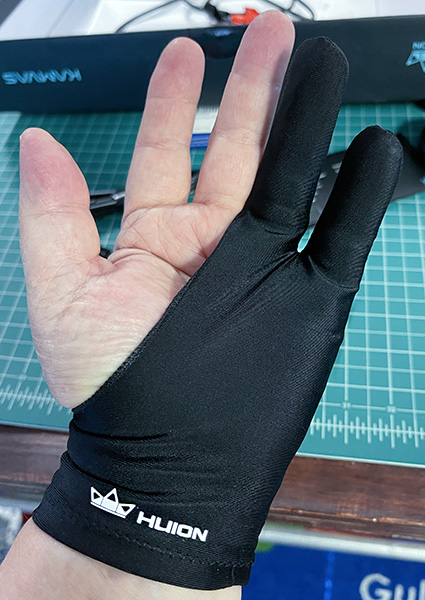 Huion supplies a drawing glove, but it's too small for my hand, and my hand isn't that big. So I use an older, larger glove instead. Note that using a glove on a display tablet can improve drawing comfort quite a bit. When wearing a glove, the hand just glides across the screen—highly recommended.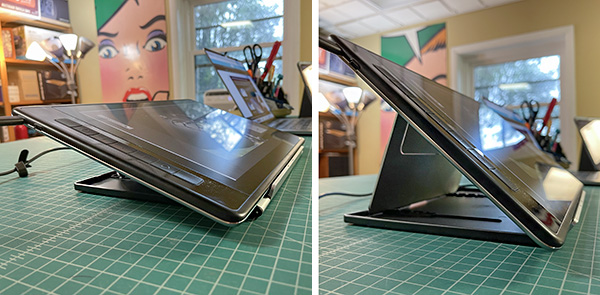 The Huion Kamvas Pro 13 graphics tablet weighs 2.2 lbs—not too heavy, but enough balance and heft to feel secure on your lap or desk. I prefer using the included stand when on a desk.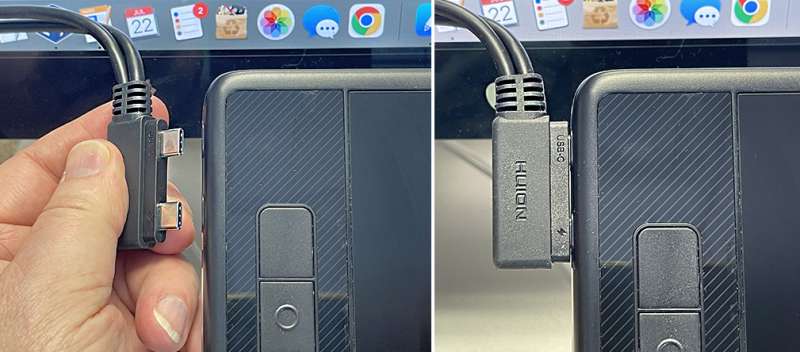 Power is supplied either through the USB-C port connected directly to a computer's USB-C port. No external power cable needed, unless it's used with an older computer that does not have a USB-C port. Then the supplied HDMI/USB/power triple-cord cable is needed. My older Apple iMac has no HDMI, co I was required to purchase an HDMI-mini-DisplayPort dongle. Thanks Apple.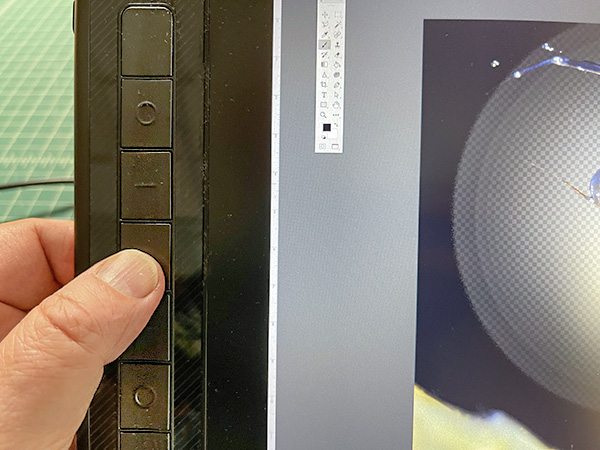 Let's talk about the built-in shortcut keys. I really like the feel of the keys and how responsive they are. There are many shortcuts to choose from and are easy to activate. The keys have a slight indent that make them easy to navigate without looking at the tablet. The keys are practical—as most shortcut keys are—but I still turn them all off. I am old-school. I learned how to navigate a drawing tablet using a standard keyboard for shortcuts and am still most comfortable doing it that way. I turn off shortcut keys on all tablets I have ever used—no matter how good they may be.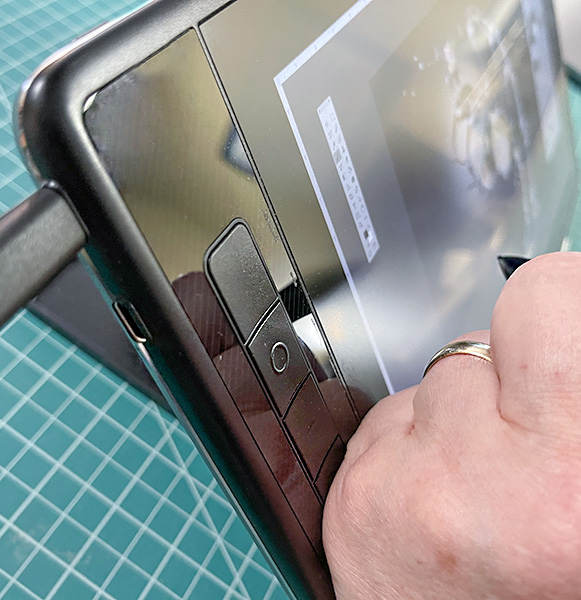 Also, I am left-handed and the keys are in the way as I use the tablet. My left hand keeps activating them as it rests on the tablet edge. I can't figure out if the tablet can be turned around and used so that the keys are on the right. However, because I leave the keys off, it doesn't matter.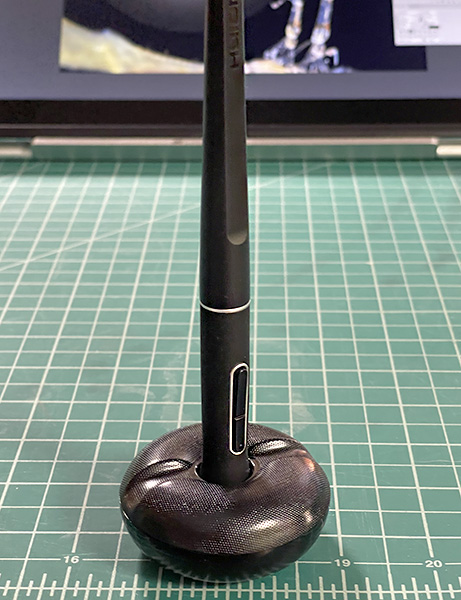 Huion's calls their stylus the PW517 Pen. It has the standard (for pro pens) 8,192 levels of sensitivity and 60° tilt support—something that comes in handy for digital painters—which I am not. The pen is a bit too light for my tastes, but it does feel good while holding and the two programmable click buttons on the barrel have just enough resistance so I don't accidentally press them while using.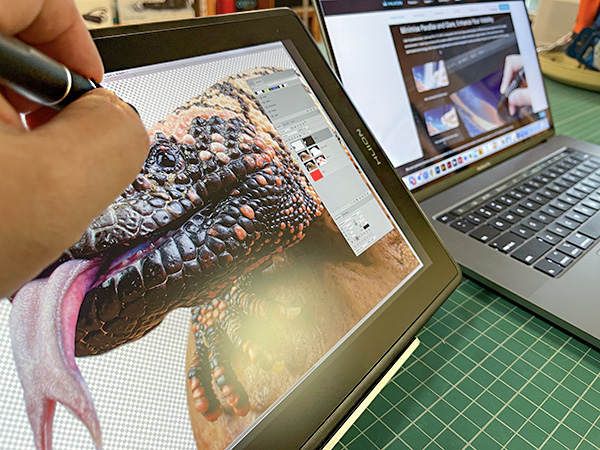 I am not an illustrator, but I use a display tablet daily in my work as a children's book designer. My tool is Photoshop and the Huion Kamvas 13 Pro is really good at what it does. It's easy to setup and use. The colors are accurate, the pen is comfortable and the stand—while not my favorite—works well for what it is.

What I like
Affordable
Great color and image quality
2.5K resolution is perfect for this tablet size
What I'd change
Shortcut keys are not in a good location for left-handers
USB outlet plug not included

Final Thoughts
This is the first Huion tablet I've reviewed, and I have to say that I am impressed. It's built well and is small enough to place almost anywhere on a desk or slip into a backpack.  However,13 inches is too small for my day-to-day use. For that, I require a larger display tablet on a monitor arm. But for a student who needs portability, a pro just getting into digital illustration, or just someone who prefers a smaller tablet, the Huion Kamvas Pro 13 graphics tablet can be almost perfect. And it's affordable.
Price: $399 US.
Where to buy: Amazon
Source: The sample of this product was provided by Huion.