We use affiliate links. If you buy something through the links on this page, we may earn a commission at no cost to you. Learn more.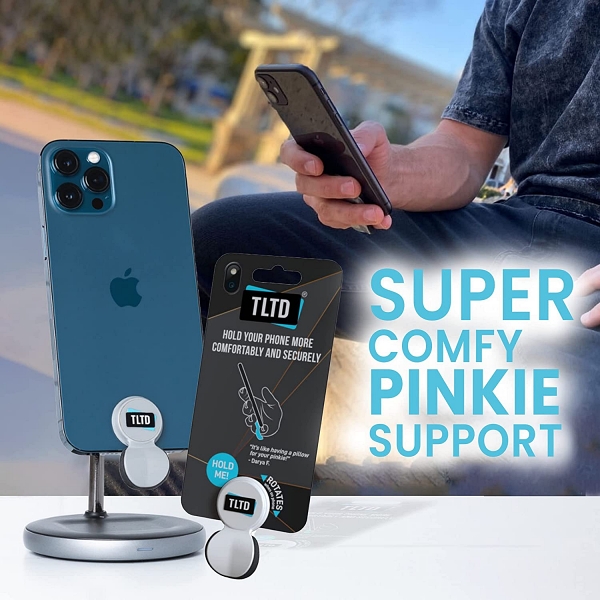 NEWS – What has your pinkie done for you lately? Well, the TLTD Finger Grip Phone Holder, now it can comfortably support your phone. TLTD is a soft silicone pad that attaches to the back of your phone using a strong 3M adhesive. Just place your pinkie on the soft pad and tilt your phone back onto strong fingers for comfort and security.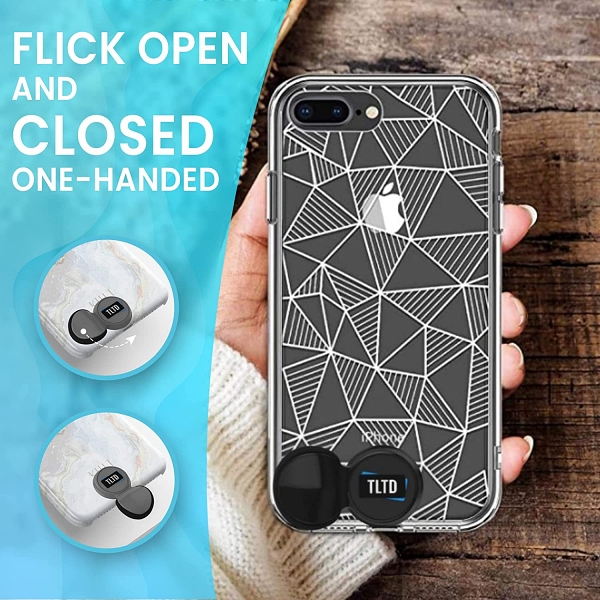 Eight carefully orchestrated magnets make it easy to flick open yet are strong enough so it doesn't close accidentally. TLTD also helps to extend your reach for selfies and can act as a thumb rest when lounging.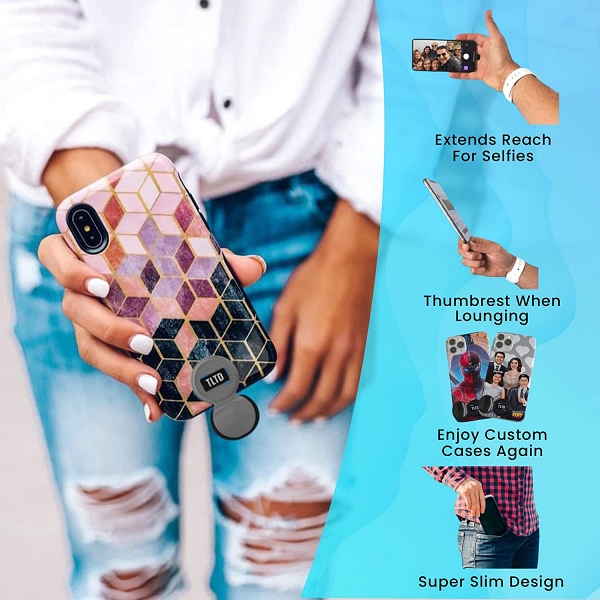 The grip's patented curves support both left and right-handed use. TLTD sits at the bottom of your phone, so it is compatible with all lay-flat wireless chargers.
The TLTD Finger Grip Phone Holder is available from Amazon for $14.99.