We use affiliate links. If you buy something through the links on this page, we may earn a commission at no cost to you. Learn more.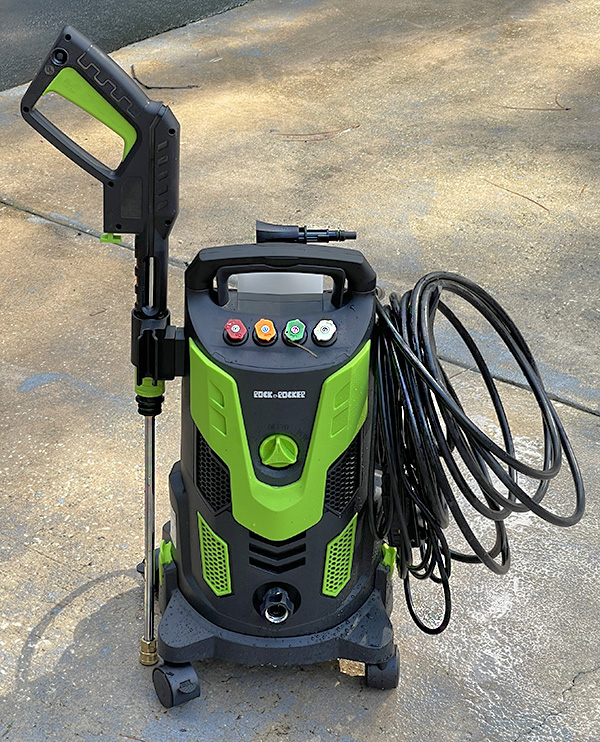 REVIEW – The title of this review pretty much says it all—how does anyone live without a pressure washer? I've used various pressure washers over the years. It's because I live in hot—and very humid—Central Florida that this question comes up. If certain parts of a house—siding, decking, or a driveway—are not periodically cleaned, gross and slippery mildew will grow. Ick. A good pressure washer can take care of most outdoor mold and mildew issues quickly and efficiently. And truth be told, the act of pressure washing can be therapeutic. This summer, my therapist is named RockRocker.  He may be all wet—but he is powerful.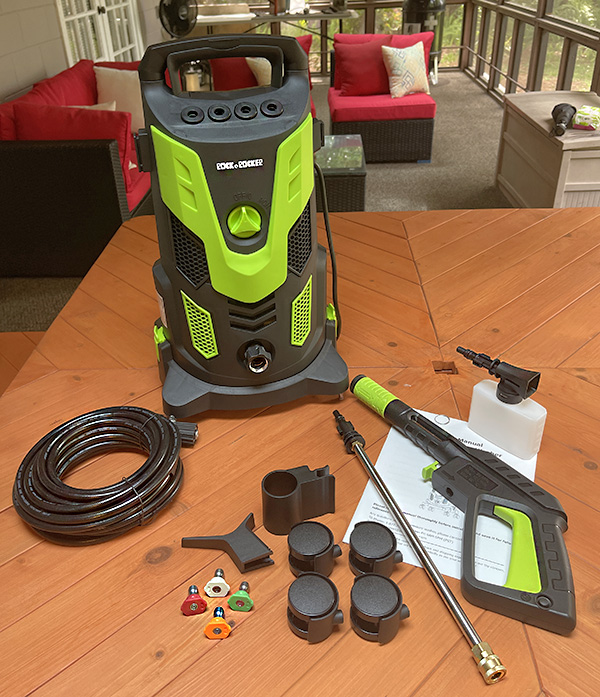 What is it?
The electric RockRocker HWY23E is a consumer pressure washer rated at 3000 psi (pounds per sq. inch) and 2.5 GPM (gallons per minute) of water pressure. It comes with 4 different colored nozzles that have varying degrees of spray—0°, 15°, 25°, 40°)—pinpoint to a wide spray. It also has 26 feet of pressure hose with a 35 ft. electrical cord. 
It's made to clean, concrete, brick, boats, cars, decks, lawn furniture, tires, or just about anything you can think of outdoors. It can blast off mud, mold, mildew, oil or grease, and tar. 
The RockRocker HWY23E pressure washer rests on four locking swivel wheels with a luggage-type telescoping handle for easy maneuverability. Both the cord and hose hang from attached hooks. There are also places to securely hold the four nozzles and gun (washer).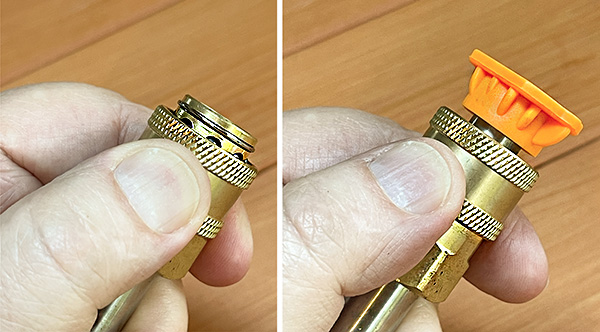 The connectors are universal "quick-connect" meaning other brands' quick-connect attachments will work with the RockRocker—more about that in this review.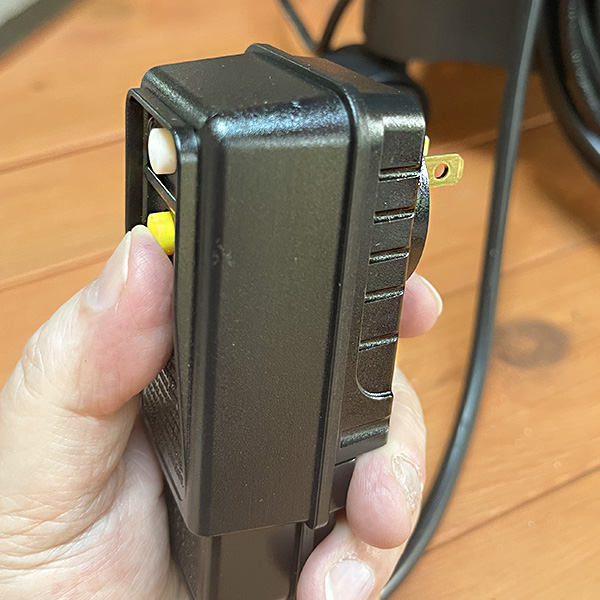 The RockRocker uses a GFCI plug—a safety plug that will automatically shut off the electrical current should it get wet or a surge. 
Specs
3000 PSI
2.5 GPM
Four 360° Spinner Wheels
26-foot high-pressure hose
Four Nozzles (0°, 15°, 25°, 40°)
24-pound weight
16.9-ounce soap tank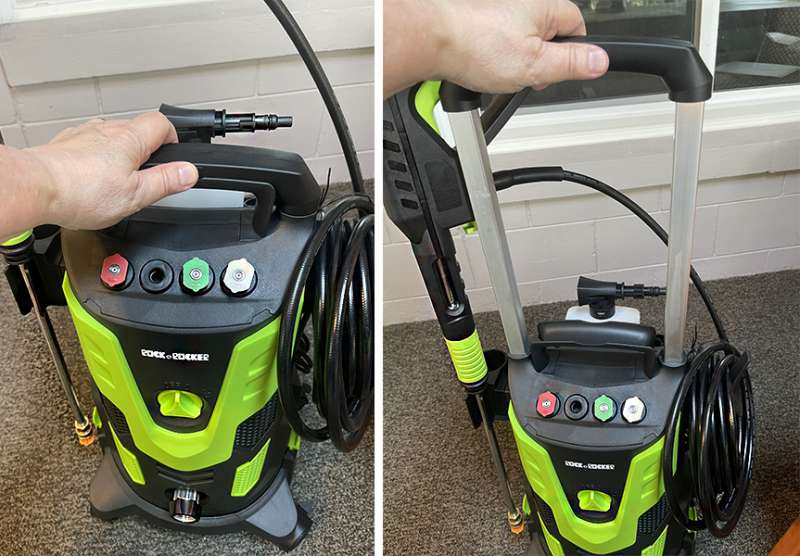 Design and features
The first thing to note is that the RockRocker HWY23E pressure washer is not commercial grade—which is okay since it's made for occasional home use. Equally important is that it is electric. Previously, only gas-powered washers had any decent cleaning pressure. However, electric washers have gotten much more powerful. True, the gas versions can still have more power, but for home use, electric is the way to go. It's cleaner, better for the environment and the gas models drink petrol like it's water.
The RockRocker is an attractive minty green color with black accents. A garden hose screws into the bottom front of the washer. The RockRocker hose screws into the back. The washer hose can get fairly rigid and coiled making it a pain to un-coil. The long electrical cord is much more flexible and allows the washer to be used at a good distance from an outlet. You can also use a heavy-duty gauge extension cord if it's rated for outdoor use.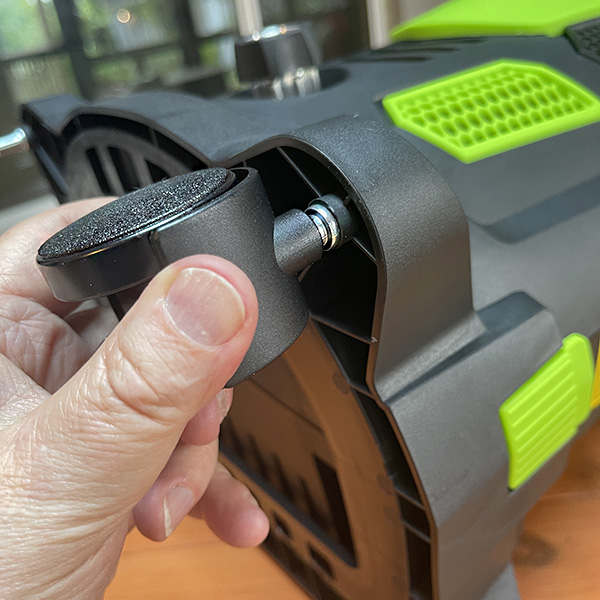 The RockRocker HWY23E pressure washer rolls around on four locking wheels. Each wheel can be locked independently with a foot. With the handle pulled out, the RockRocker is easy to roll and pull without turning over on its side—which can happen with washers on two wheels. Having four wheels is a nice feature, however, one of the wheels on my unit keeps coming loose and falling off.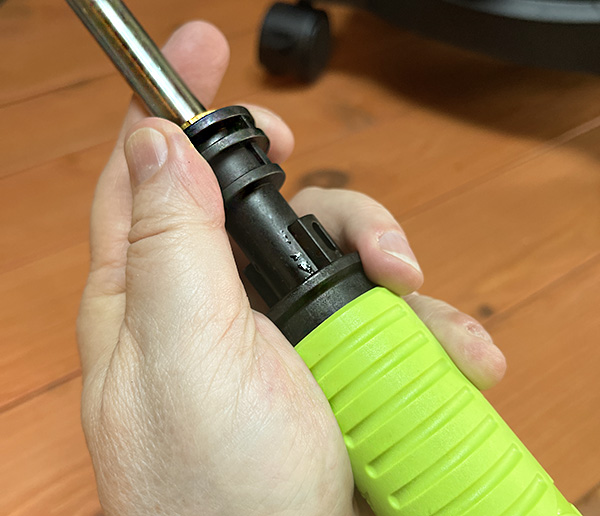 As I've said, the connections are "quick-connect". Not only is quick connect a universal connector, but it's also much easier to connect and disconnect nozzles or the gun. My previous pressure washer was a Kärcher K2000. Unfortunately, it developed an issue where it would shut down after only 10 minutes of use. I could never figure out why. The good news is that I can still use my Kärcher Surface cleaner because it has quick-connect.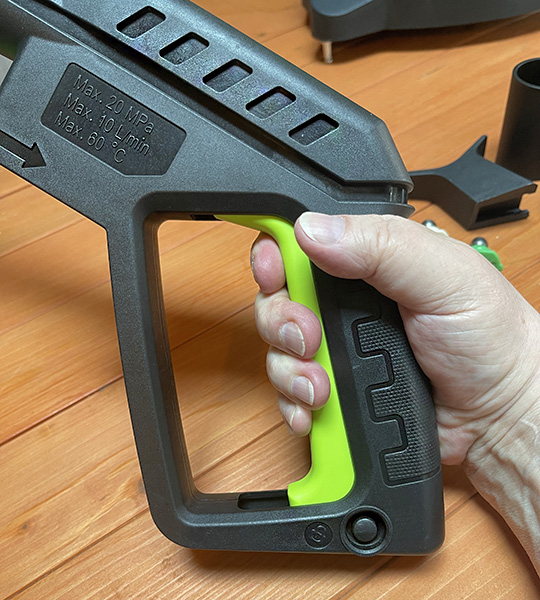 The sprayer gun is weighted and well-balanced for holding. The trigger pressure is easy to continually squeeze for hours of washing. I do wish the spray lance (metal barrel) was a few inches longer. It's bad on my back having to slightly bend over for driveway work—and I am not that tall. Someone over 6 ft. may have even more of an issue.
The RockRocker HWY23E pressure washer comes with an attachable soap bottle for washing cars and boats. While it looks like something worthwhile, I avoid using a pressure washer on my car for a couple of reasons. I don't like using anything more powerful than a regular hose and nozzle on my car's paint and a pressure washer can force water into seams and under seals if not used carefully. Maybe I'm old-school, but I won't be using the soap bottle.
With pressure washers, the more PSI pressure it has, the better. The RockRocker's 3000 PSI ain't bad—plenty of power to blast mildew off concrete and brick. Just a few years ago, 3000 psi was unheard of in electric washers. Also, gallons per minute is worth noting. Some say that gsm is more important than the pressure rating. The RockRocker's 2.5 GPM is about average for a 3000 psi machine.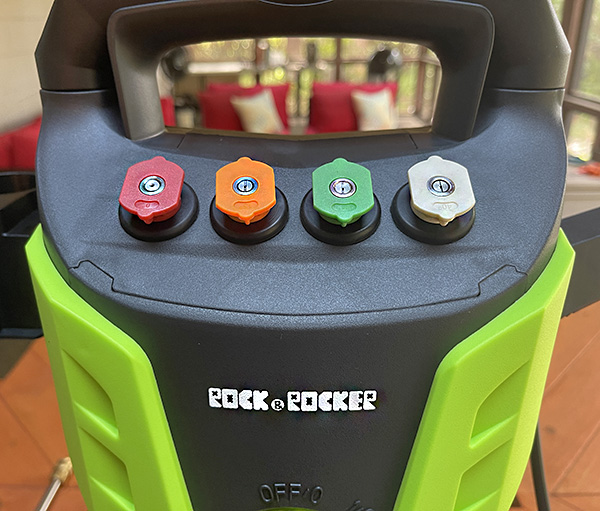 RockRocker supplies a generous four quick-connect nozzles. The 0° nozzle will blast into concrete—enough to do real damage if you are not careful. 0° can also penetrate the skin, so proper footwear should be used at all times when washing. I hardly ever use the 0% nozzle. My go-to nozzle is 25°. It's powerful enough to blast stubborn mildew at close range and the spray is wide enough to do a more gentle washing. The 15 and 40-degree nozzles are good alternatives depending on your needs.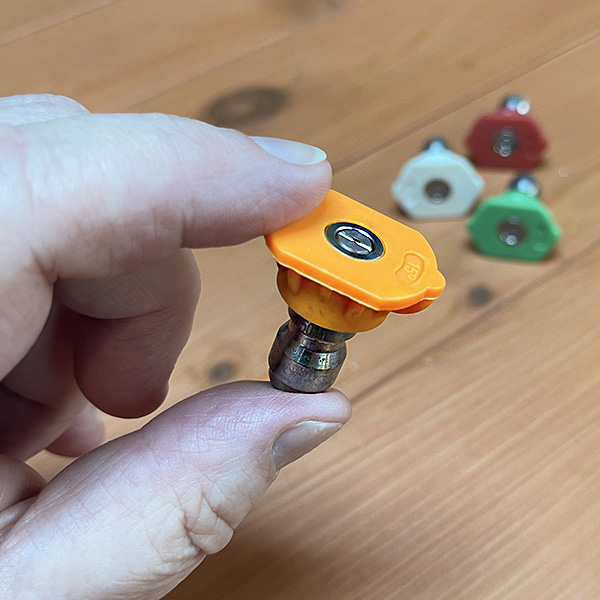 Let's talk wood. Pressure washing a deck or other wood can be tricky. If you are not careful, you can push water into the wood if the spray is too close or too powerful. That can weaken the wood and eventually destroy it. I recommend the 40° nozzle for wood if not used too close. 
The RockRocker HWY23E pressure washer is a bit noisy, but not nearly as loud as a gas washer. The noise begins as the trigger is pressed and the water spray comes on. Otherwise, it's absolutely quiet. Occasionally, I noticed a strange vibration coming through the hose and gun handle. It didn't seem to affect the pressure or use, but I will keep an eye on it and report back if something changes. It only happens sporadically.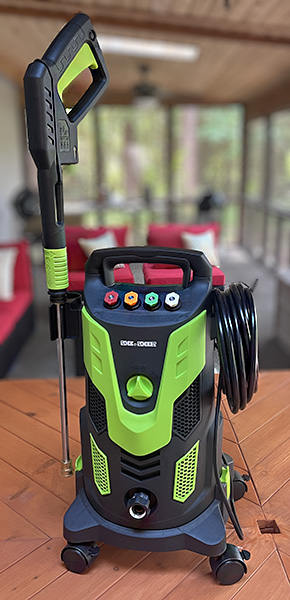 What I like
Easy to set up and use
Easy to maneuver
Powerful spray
Good choice of nozzles
What I'd change
Occasional vibration
Would prefer a longer wand
Wheels sometimes come off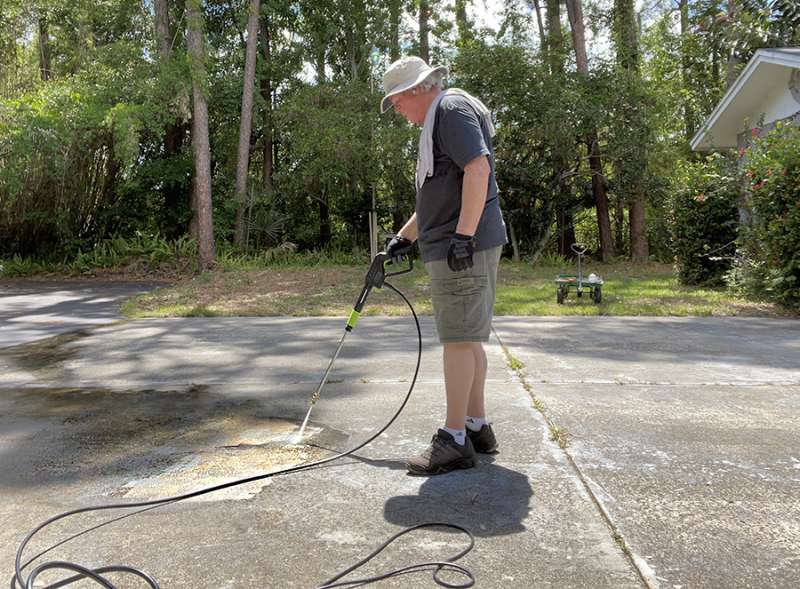 Final Thoughts
The RockRocker HWY23E pressure washer is the ideal size for the homeowner needing a powerful, but affordable washer for weekend use. With my surface cleaner (not included), I was able to pressure clean a large section of my driveway in an hour. It made a huge difference in both looks and grip on the previously slippery concrete. With 3000 psi of available power, there is no need anymore for a gas pressure washer for home use. 
Price: $169.99 US
Where to buy: RockRocker and Amazon
Source: The sample of this product was provided by RockRocker.