We use affiliate links. If you buy something through the links on this page, we may earn a commission at no cost to you. Learn more.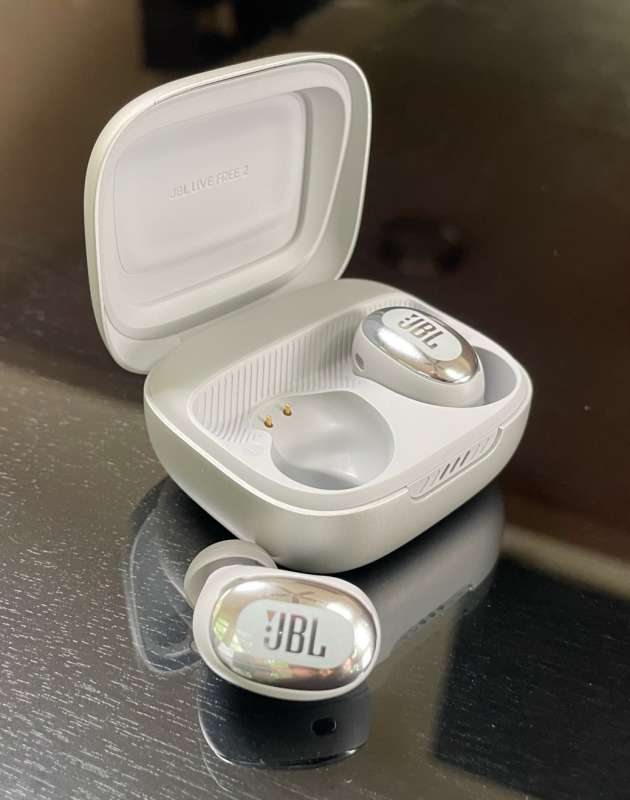 REVIEW – Like many, I love good audio and depend on my Bluetooth Earbuds. I use them frequently while working around the house and yard, but my ears are small so finding something comfortable is challenging. JBL's Live Free 2 headphones are attractive, sound great, and the active noise canceling is wonderful!
What is it?
JBL's Live Free2 earbuds are miniature devices equipped with microphones and active noise canceling circuity that fit into the ear to deliver audio that is transmitted through a Bluetooth radio signal.
Hardware Specs:
Dimensions: 310.4 x 63.5 x 40.6mm (22 x 2.5 x 1.6 inches)
Weight: 4.9g (0.17 oz) per earbud (9.8g for both, 0.35 ox)), 43.7 g charging case (2 oz)
10mm drivers
Batteries: Earbuds – Lithium-ion 45 mAh, 3.85V. Case – Lithium-ion, 620mAh, 3.8v
Charge time: 2-hours from empty
Wireless charging time: 4 hours from empty
Playing time: Bluetooth on Active Noise Cancelling off – 7 hours
Playing time: Bluetooth on Active Noise Cancelling on – up to 6 hours
Playing time: Bluetooth on True Adaptive Active Noise Cancelling on – Up to 5 hours
Frequency response: 20Hx to 20kHz
Sensitivity: 102db SPL @ 1000kHz
Maximum SPL: 94db
Microphone sensitivity: -38db/[email protected]
Bluetooth version: 5.2
Bluetooth profiles supported: A2DP V1.3, AVRCP V1.6, HFP V1.8
Bluetooth frequency range: 2.4 to 2.4835GHz
Bluetooth transmitter power: >9dBm EIRP
Bluetooth transmitter modulation: GFSK, N/4 QPSK, 8DPSK
Maximum operating temperature: 45°C (113°F)
What's in the Box?
JBL Live Free 2 Bluetooth Earbuds
Charging case
USB –A to USB-C power cable
Small, medium, and large ear tips
Quick start guide
Warranty booklet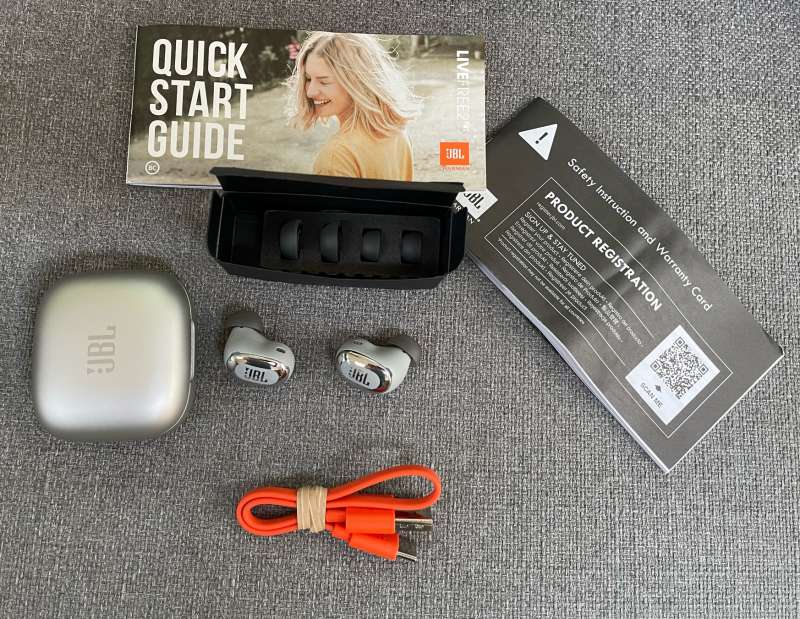 Design and features
The first Bluetooth device, a hands-free headset, was released in 1999.  That seems like forever ago. Now Bluetooth is everywhere in cars, watches, home automation, phones, and more. In 2022, it's difficult to imagine life before Bluetooth. I can vividly remember white headphones with dangling cords ubiquitously jammed into every pair of ear holes while walking through the airport. Bluetooth has freed us all from the strangling cord of audio doom. I have several pairs, but as a Gadgeteer, I'm always looking for the next best thing. I have some experience with JBL speakers but wanted to have a look at their latest earbuds, the Live Free 2s, to see if they can bring musical joy.
JBL's Live Free 2 earbuds arrived in lovely packaging.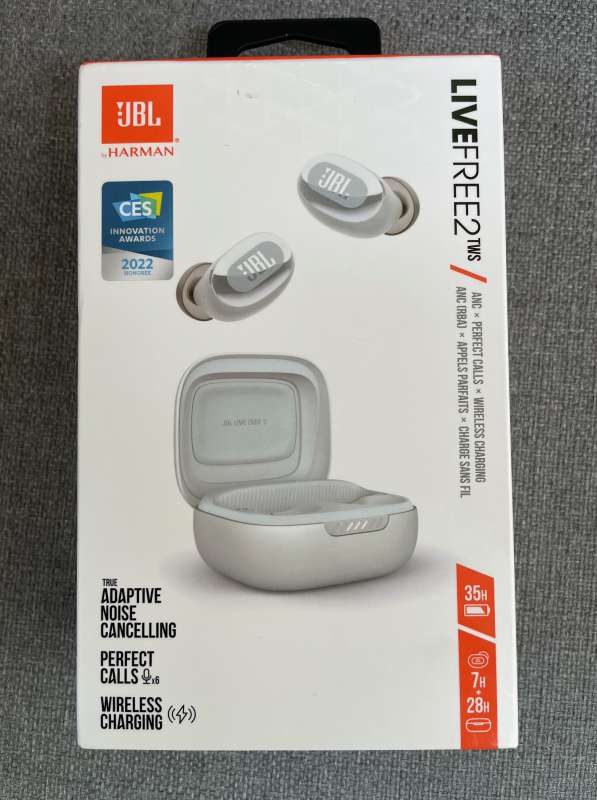 Ample packaging keeps the contents free from bumps and bruises.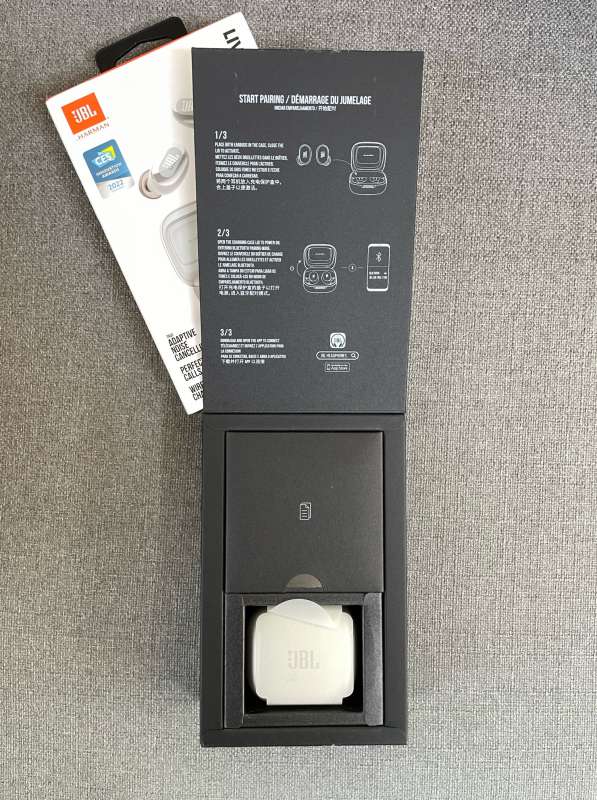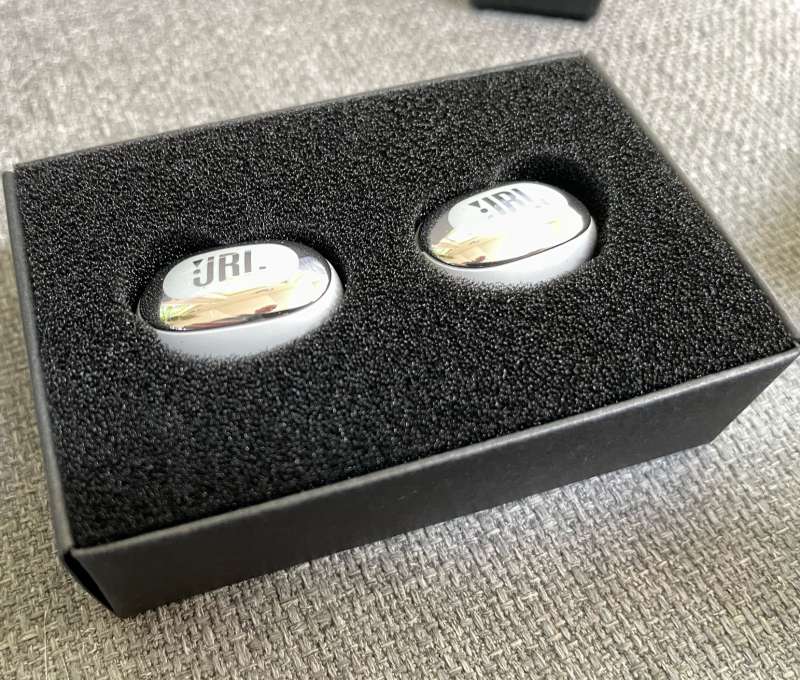 Once freed from cardboard confinement, the box contents include the earbuds and charging case.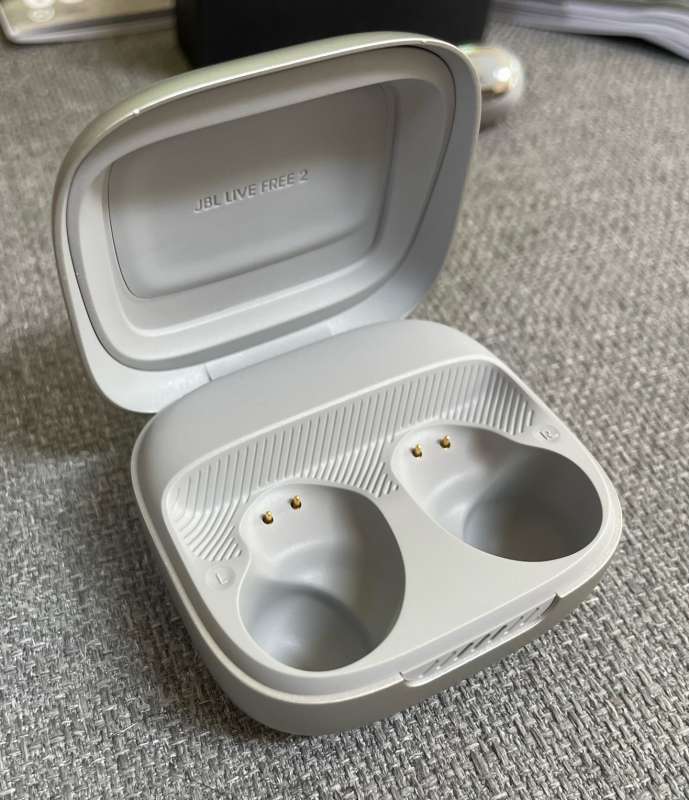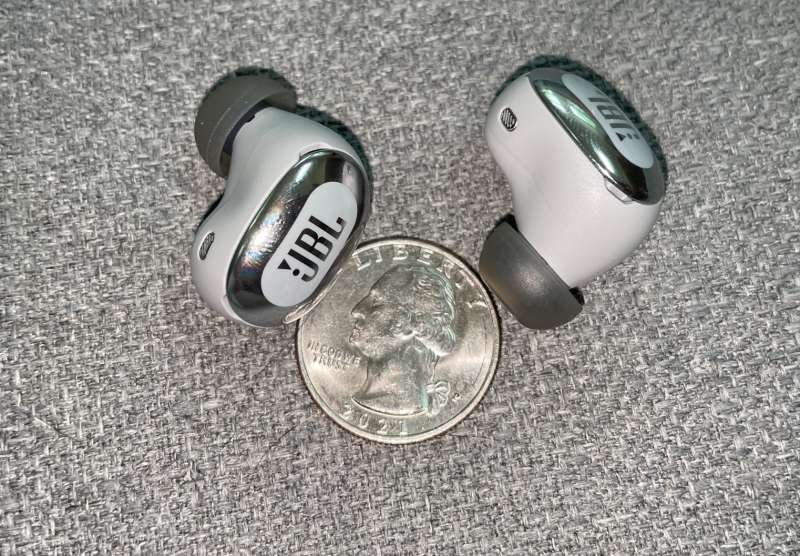 These are some great-looking headphones!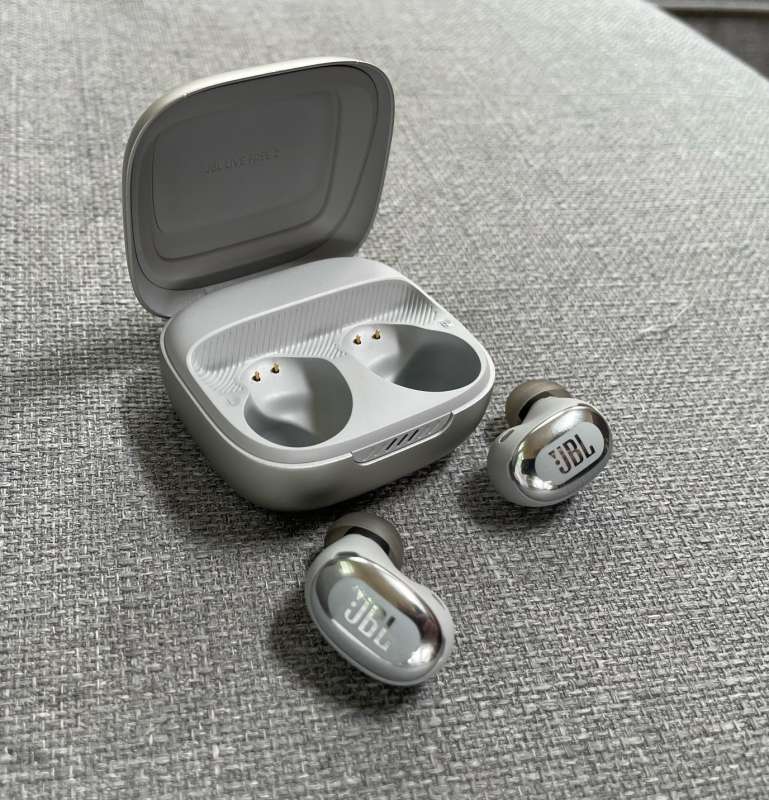 The case is easily pocketable.
The manual is exceptionally well presented. With the warranty booklet printed in 31 languages, illustrations are a logical way to convey operational info. Controlling the earbuds involves morse-code-type tapping of the left or right earbud. The buttons don't have tactile feedback, but there is a pleasant beep and a voice announcement of each function as it is being selected.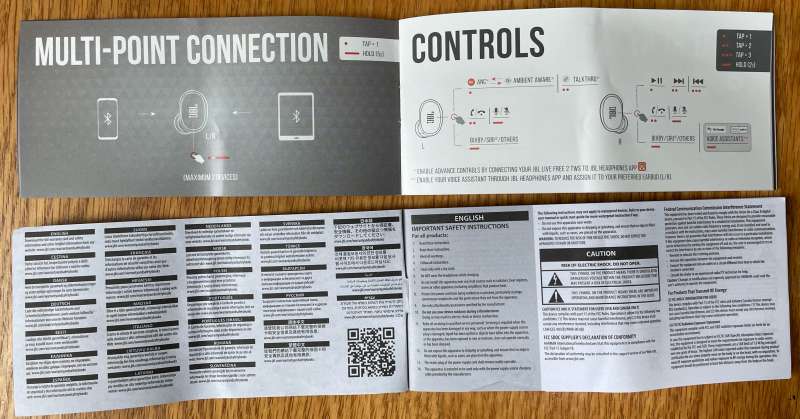 Charging is through a USB-C port. A short cable is included.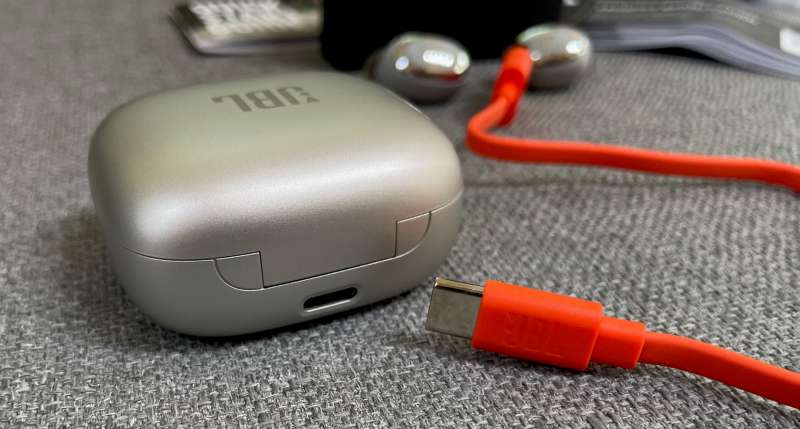 I was pleasantly surprised to discover that the case supports wireless charging! Yay! Out of the box, the charging case showed two bars. Charging was complete in about 30 minutes.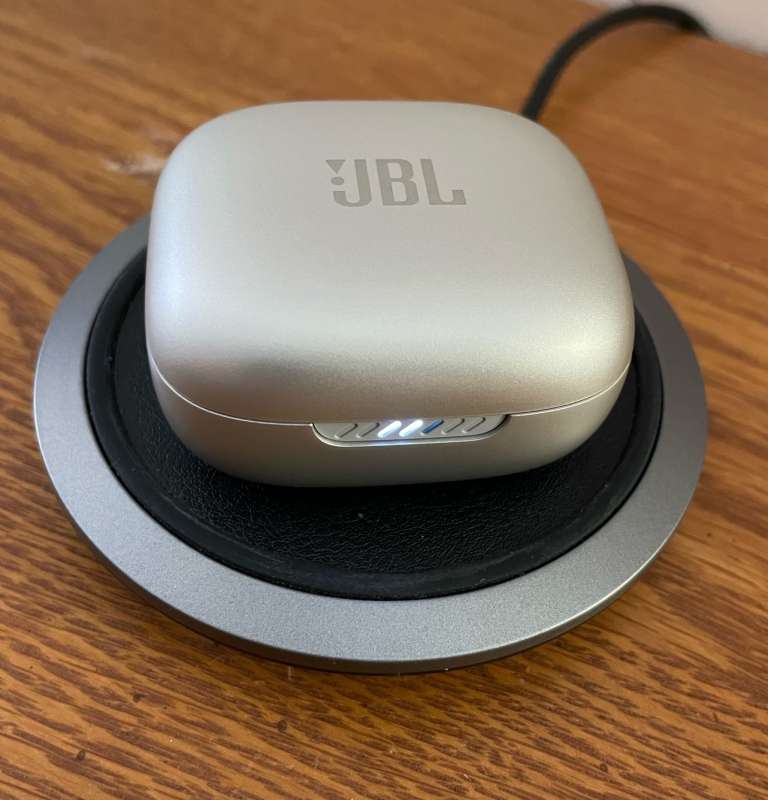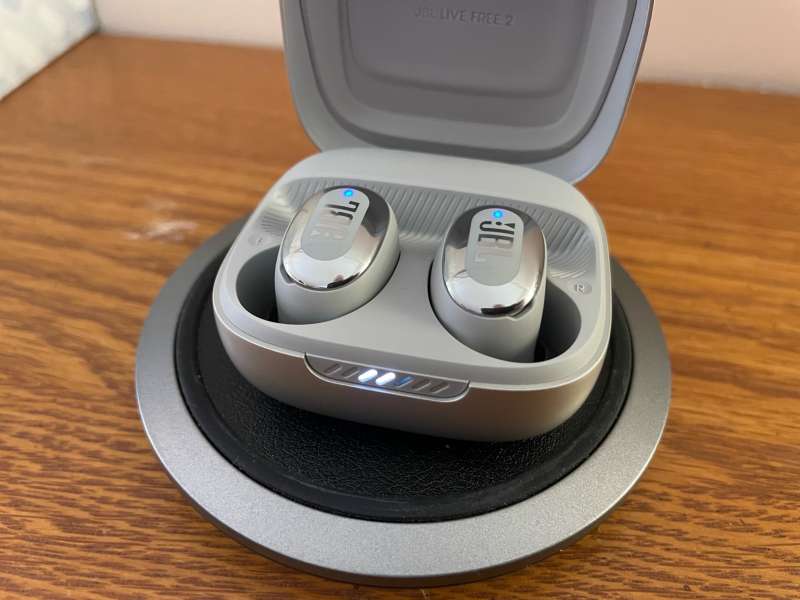 The JBL Live Free 2 Bluetooth Earbuds are also equipped with LEDs to indicate charging and connection status.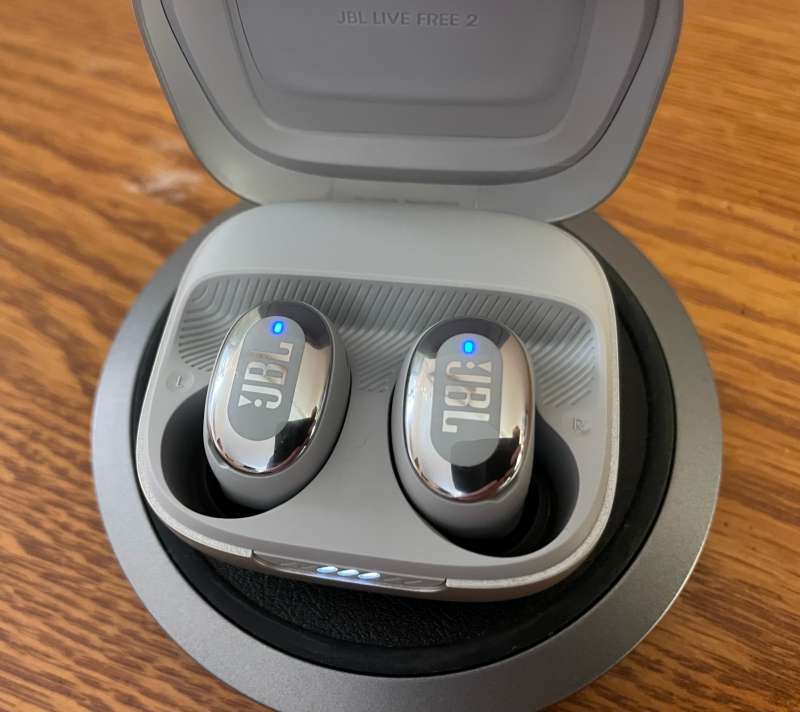 The power connection pins in the case are spring-loaded and engage the earbuds well.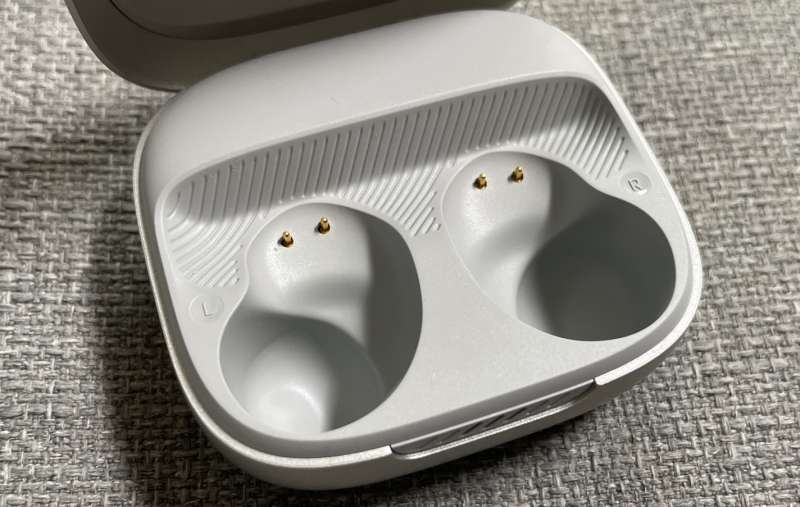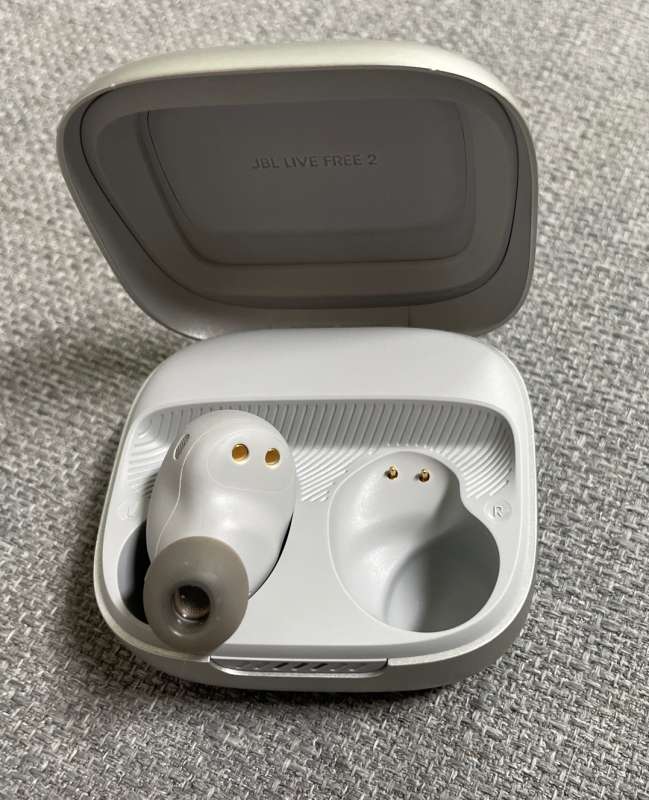 The earbuds are retained in the case with magnets.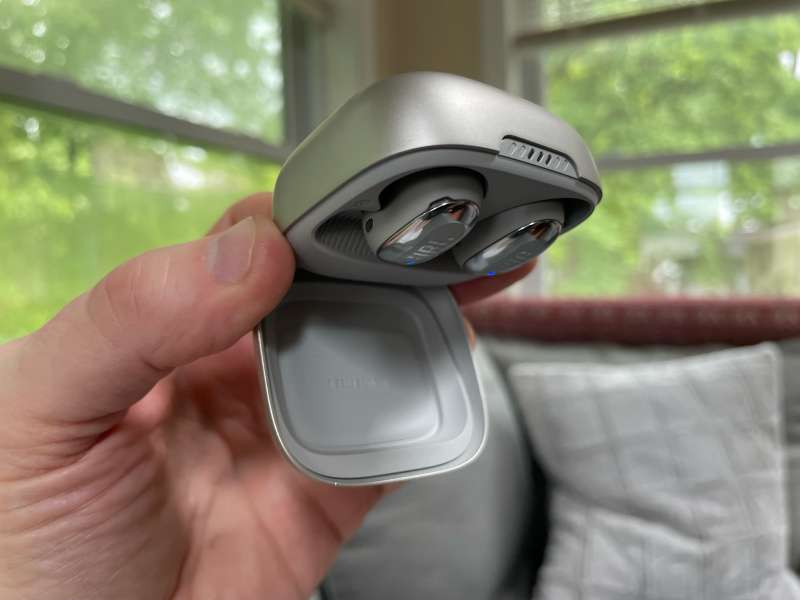 JBL includes three pairs of ear tips for the best sound and fit.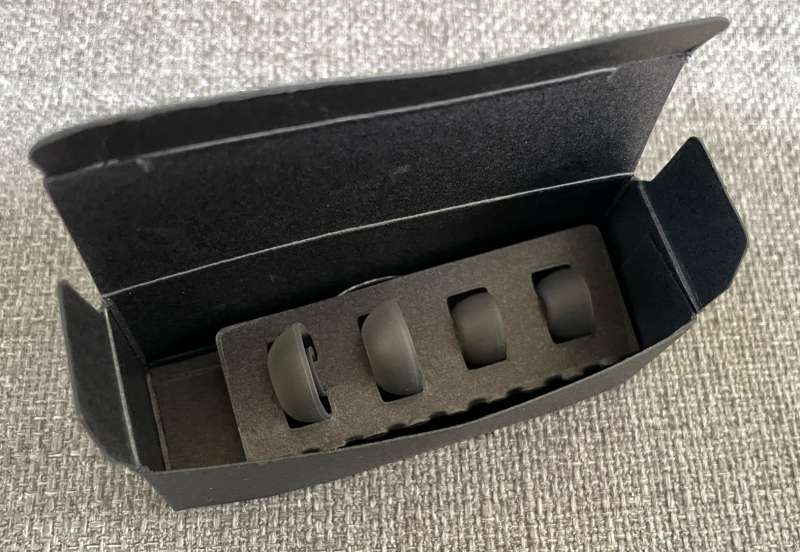 Many functions are supported with even more control if the JBL app is installed.  I didn't need the additional capabilities so I chose not to install the app.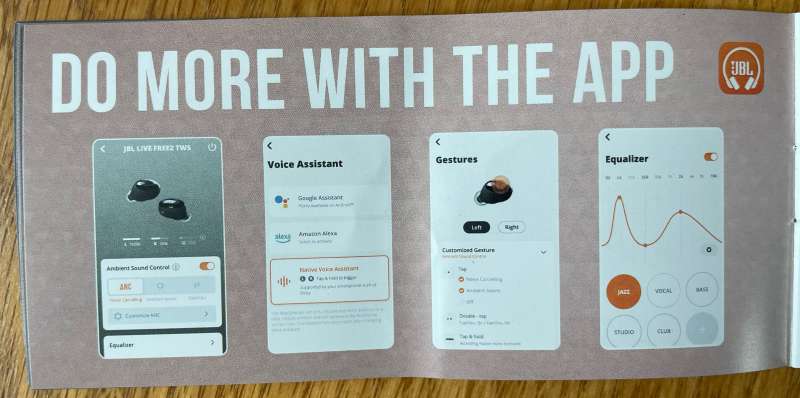 Pairing with my phone was simple and supports two source devices. The earbuds can each be used independently for single-ear use.  Both my wife and I found the fit to be comfortable and relatively secure.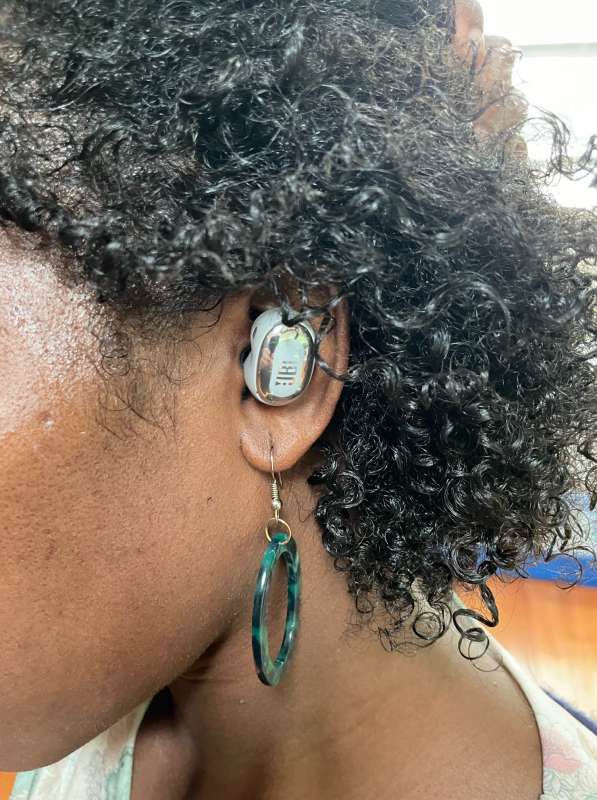 I pulled up my headphone evaluation playlist which is comprised of musical selections ranging from classical to heavy metal. The sound was crisp and clear with luscious bass. I enjoyed Sam Sparro's "Black and Gold," Pink Floyd's "Comfortably Numb," Vivaldi's "Four Seasons," Skillet's "Better than Drugs," and many others. Wonderful stuff. Well done JBL!
Making the listening experience even more immersive, JBL's Live Free 2 earbuds feature ANC (Active Noise Cancelling). The technology listens to ambient noise and produces a soundwave opposing the sound. This noticeably reduces the extraneous sounds the wearer hears. For example, with ANC turned on, I could not hear my air conditioner running even without music playing. Cruising my lawn with the ANC active greatly reduced the din of my mower's blades. Great stuff!
There may be times that having the ANC active might pose a problem – missing an airport gate change announcement, inability to hear a crying baby, or walking busy sidewalks come to mind. JBL thought of this and includes a mode called "Ambient Aware" that uses the microphones to feed ambient sounds to the wearer without the need to remove the earbuds. Again, JBL hits the mark and it worked flawlessly.
Another outstanding feature is "Talkthru." With this mode enabled, playback levels are decreased and speech is amplified. Historically, I've removed my earbuds when engaged in conversation. With Talkthru, there's no need… Unless you want to assure the person you are interacting with that you aren't audibly engaged with Mettalica and are listening to them :-).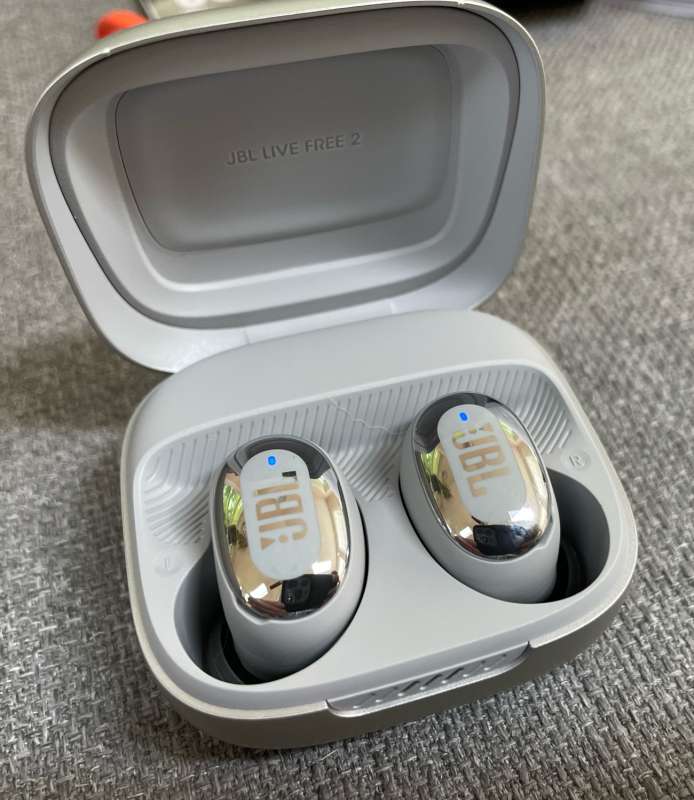 What I like
Comfortable fit
"Ahhh, that's the good stuff" audio!
Exceptional ActiveNoise Canceling and Talkthru
Wireless charging
Dual Bluetooth connection capable
What I would change
Final thoughts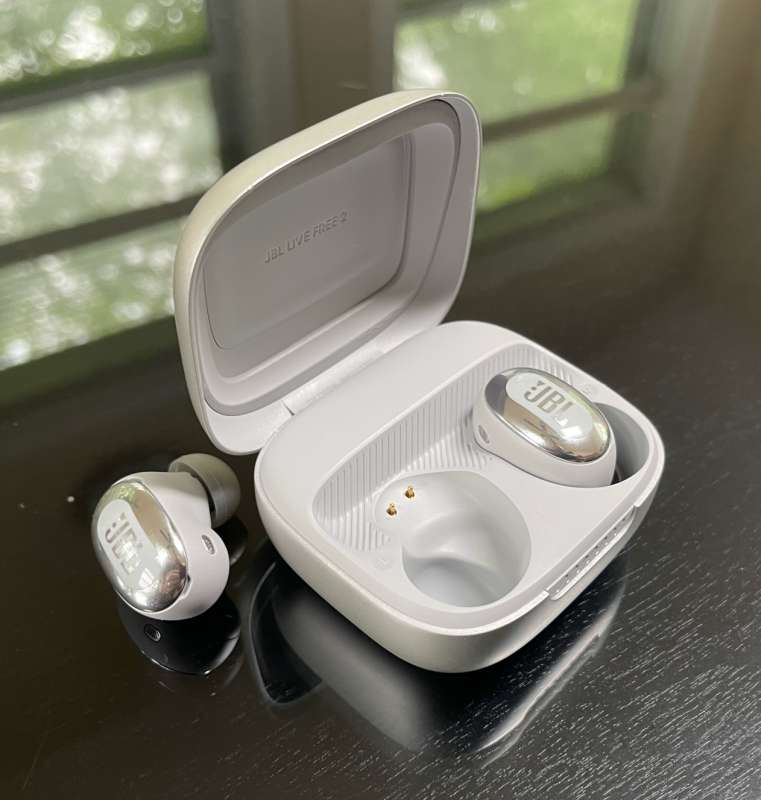 What once was common practice for business travelers has now become daily attire. It's staggering to me to see the numbers of people with Bluetooth earpieces permanently affixed to the sides of their heads while walking, shopping, working, and even going to the movies. The JBL Live Free 2 Bluetooth Earbuds are a solid choice, both attractive and with great sound. I've enjoyed them very much, but… my wife has enjoyed them even more and has claimed them as her own. With dual-pairing, I'll be borrowing them from her frequently.
Price: $149.95
Where to buy: Amazon
Source: The sample for this review was supplied by JBL.