We use affiliate links. If you buy something through the links on this page, we may earn a commission at no cost to you. Learn more.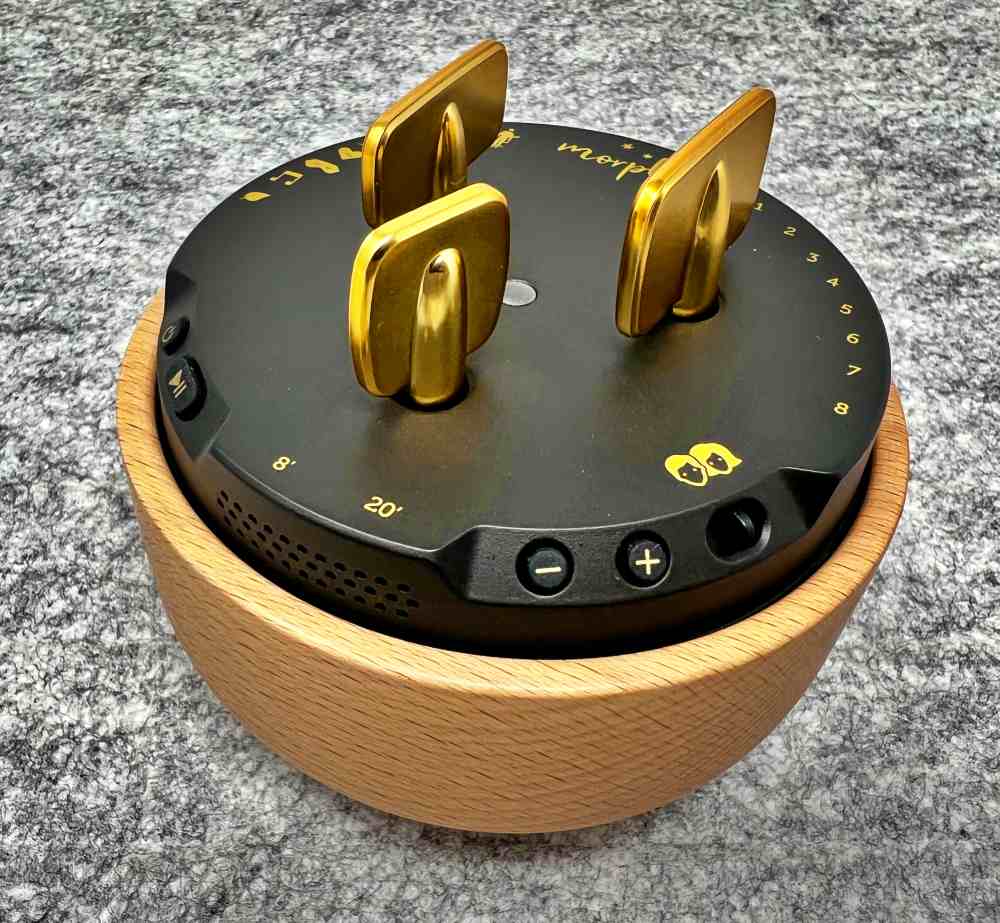 REVIEW – Is good sleep evading you? Or maybe you wish it was easier to tune out with a meditation session? Sure, there are apps with soothing sounds and coaching, but the screen attached to the device needed to select and run those apps is kinda defeating the purpose. Morphée has a very different approach that, while it has a battery and speaker, feels very analog and slightly steampunk in a good way. Can it put me to sleep?….  ZZzzzz. ZZzzz.
What is it?
Morphée is an exceptionally fun audio sleep aid device that is designed to help you fall asleep, calm yourself or meditate without distraction. You can choose to listen via the built-in speaker or through headphones to over 210 combinations of guided sessions by a team of relaxation and sleep experts.
What's in the box?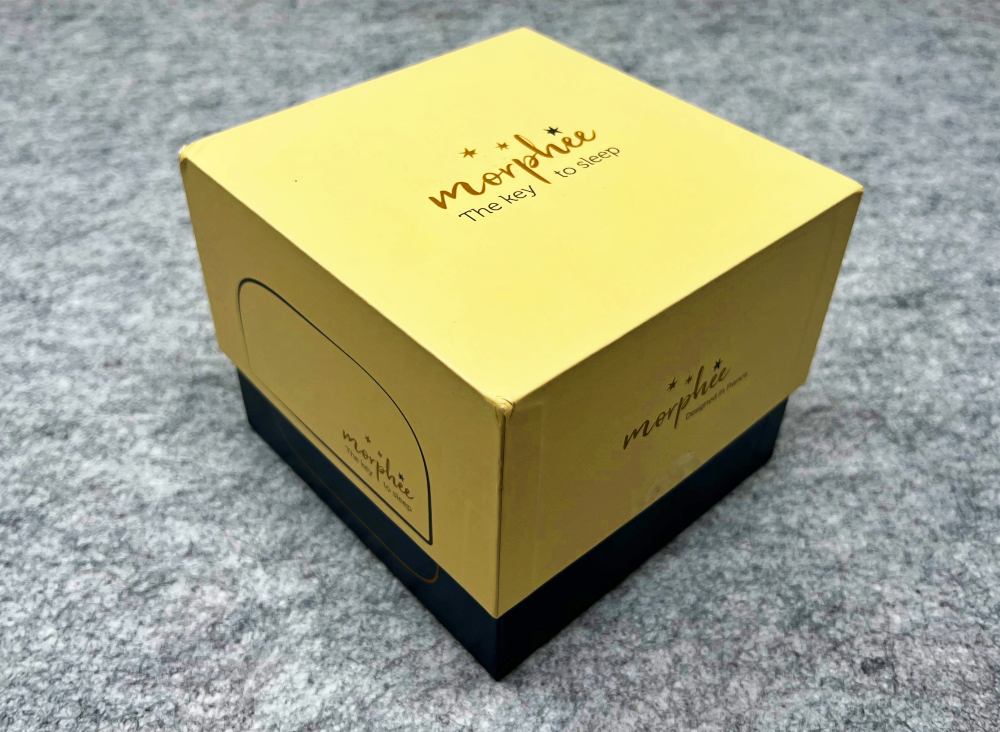 Morphée device
Beech wood shell
The blue book of sleep (not shown above)
Thank you card
USB charging cable and wall adapter
Hardware specs
Battery life: Roughly 7-10 days of one 20 minute session a day – device turns off automatically at session end
Run time: Over 3 hours when using the integrated speaker
Charge time: ~ 2 hours
LED behavior: Low battery = Red | Charging = Flashing Orange | Fully Charged = Solid Orange
Screen: Nope. None here
Phone App: Never! (according to Morphée)
Dimensions: 4″ diameter, 3.5″ tall (in use postition), 8 oz
Design and features
Morphée doesn't look like most gadgets. Fresh out of the box, it's beautiful and almost confusing with its wood top and subdued base. A quick look around does not reveal any release mechanism or way to open it.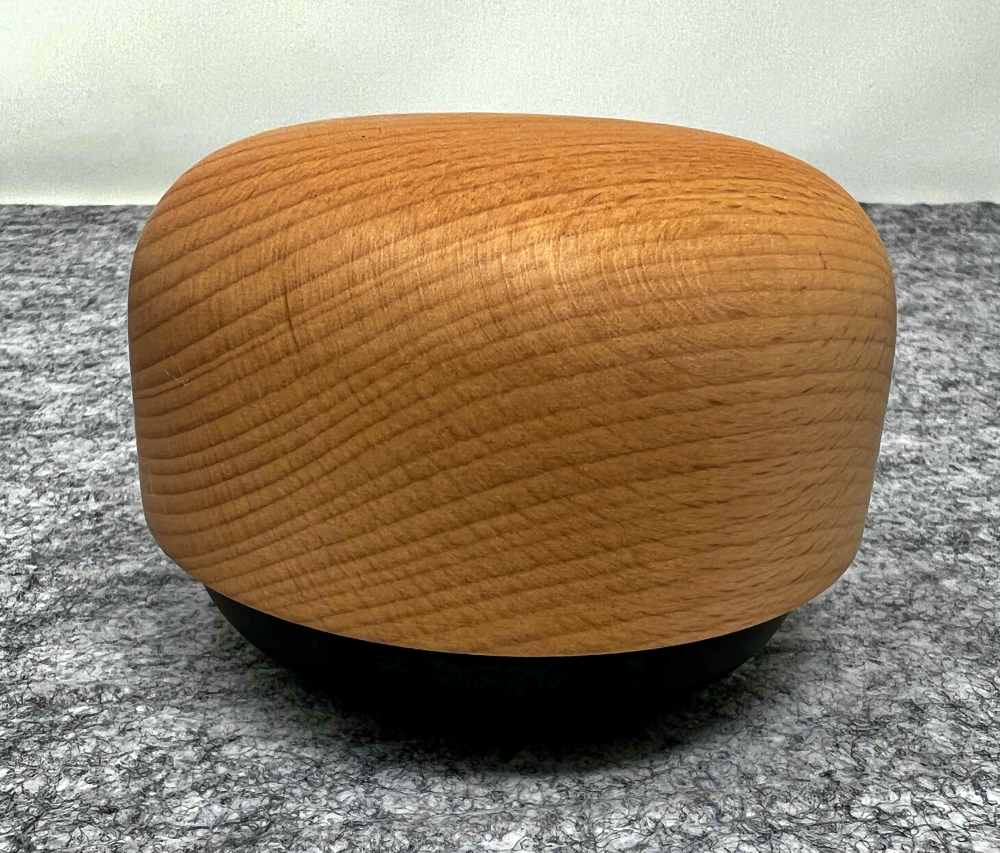 The four holes have deeply recessed assembly screws. You don't need to get out a screwdriver though. There's a helpful hint for opening in the set up section.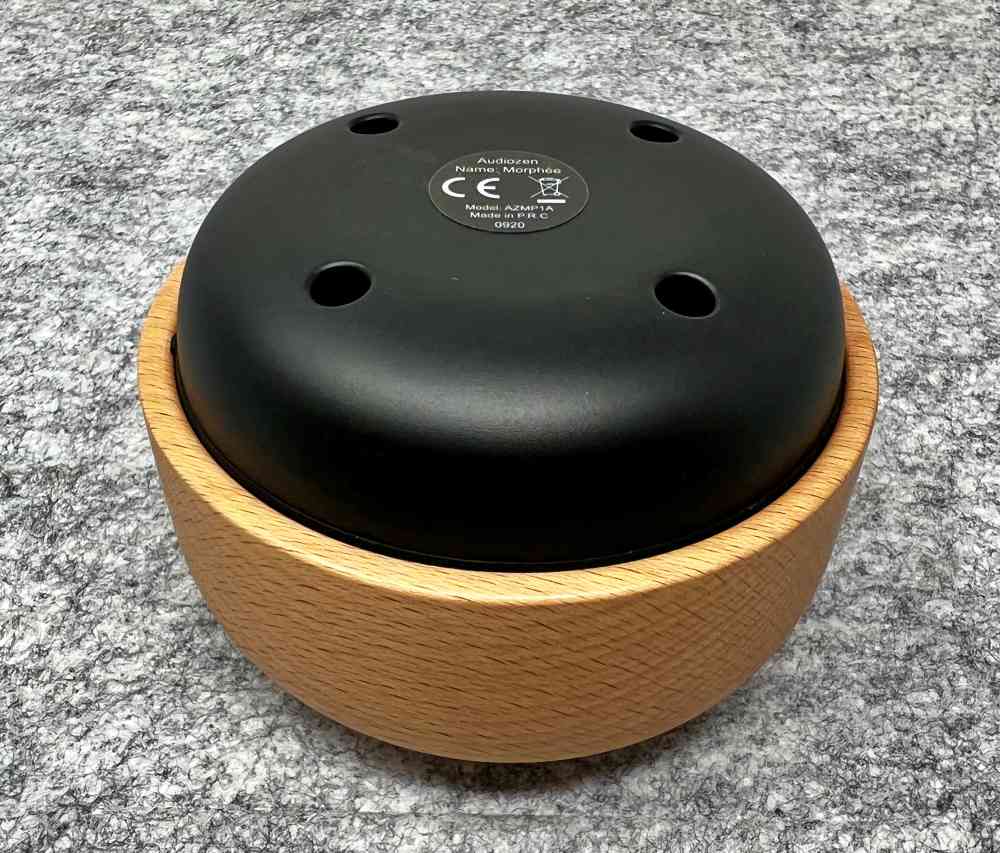 Once open, you are presented with icons, numbers and three keys along with a solitary LED in the center.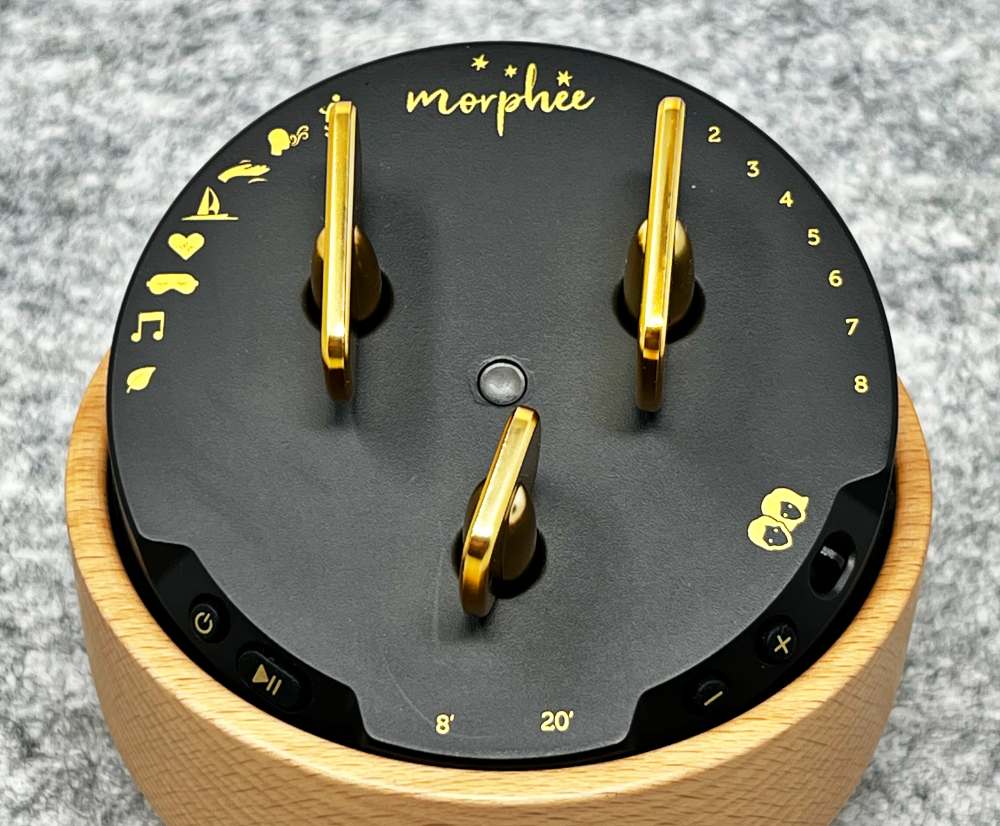 Setup
So I'll admit I was a bit stumped at first and could not separate the wooden top from the base. It ended up just being a question of leverage. You can't easily grab the base with one hand and the top with the other because the curve on the base starts so quickly. You also can't twist because the silicone or rubber ring you see in the below photo grabs the wooden top at 6 raised points all the way around. The trick is to push the base towards the far side with your thumb while rotating away from the top like in the photo below.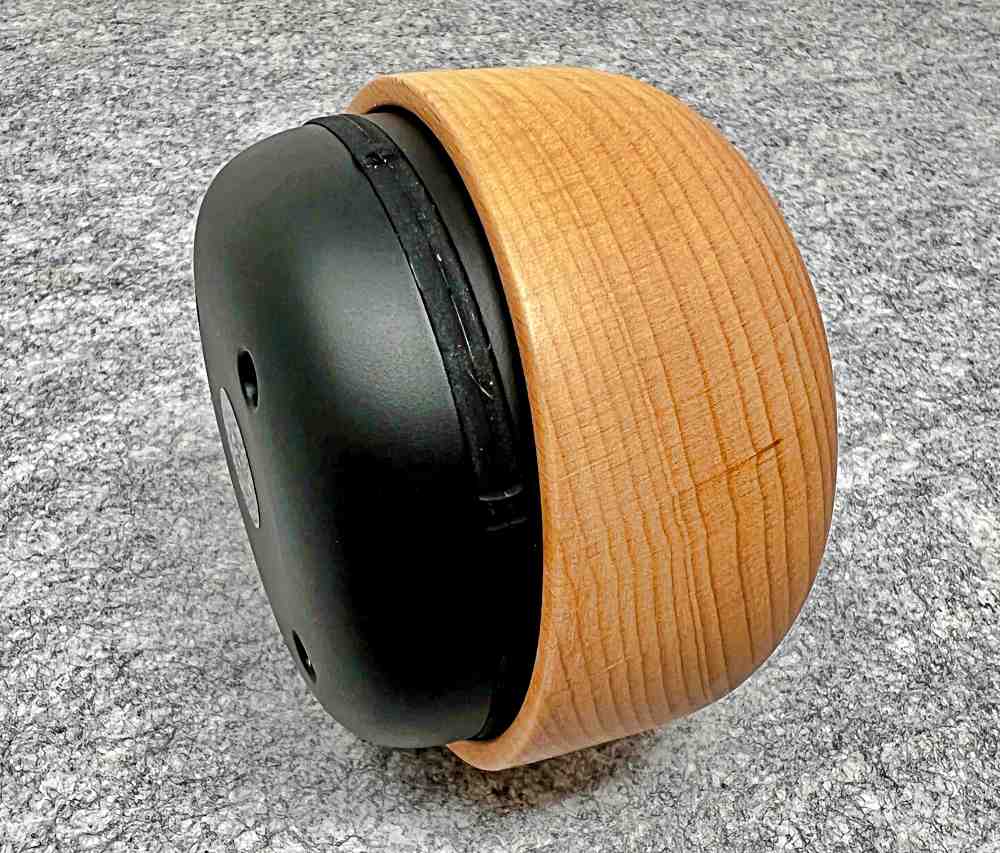 You can then use the top as a bottom and push the base into it Keys side up. If you rotate the device 180º you'll see the Micro USB port where you can plug in the cable and wall adapter to let it charge fully. Should be less than the normal 2 hours since it ships with some amount of charge.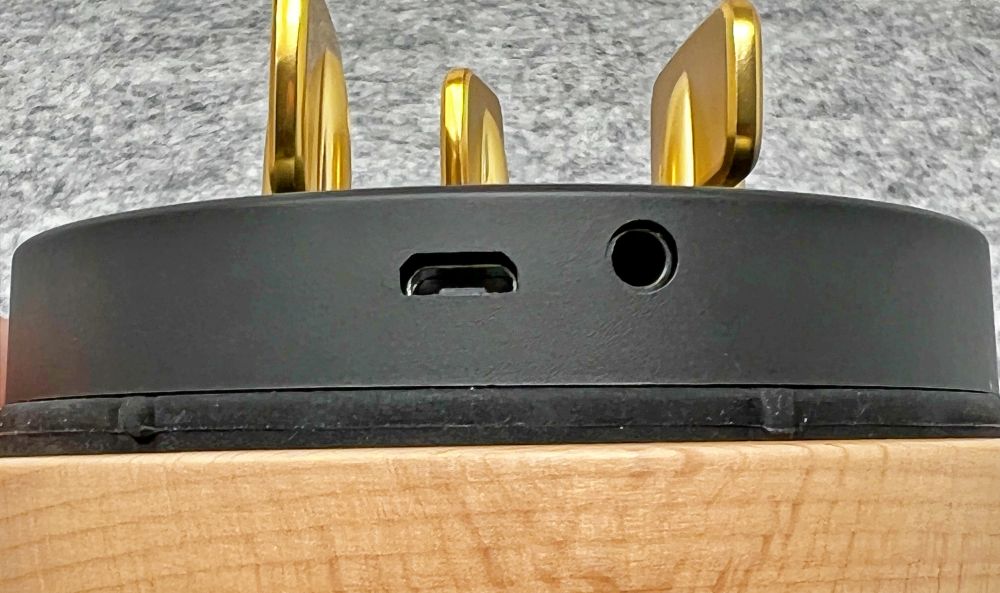 Let's tackle the rest in the next section.
Performance
The first time you use Morphée you'll begin to unlock some of the mystique of what this product is and how it works. To use Morphée, press the power button once and the center LED will illuminate. Select a specific lesson by turning each of the three (satisfyingly clicky) keys to the desired combination of icon, number, and duration. Let's define those now.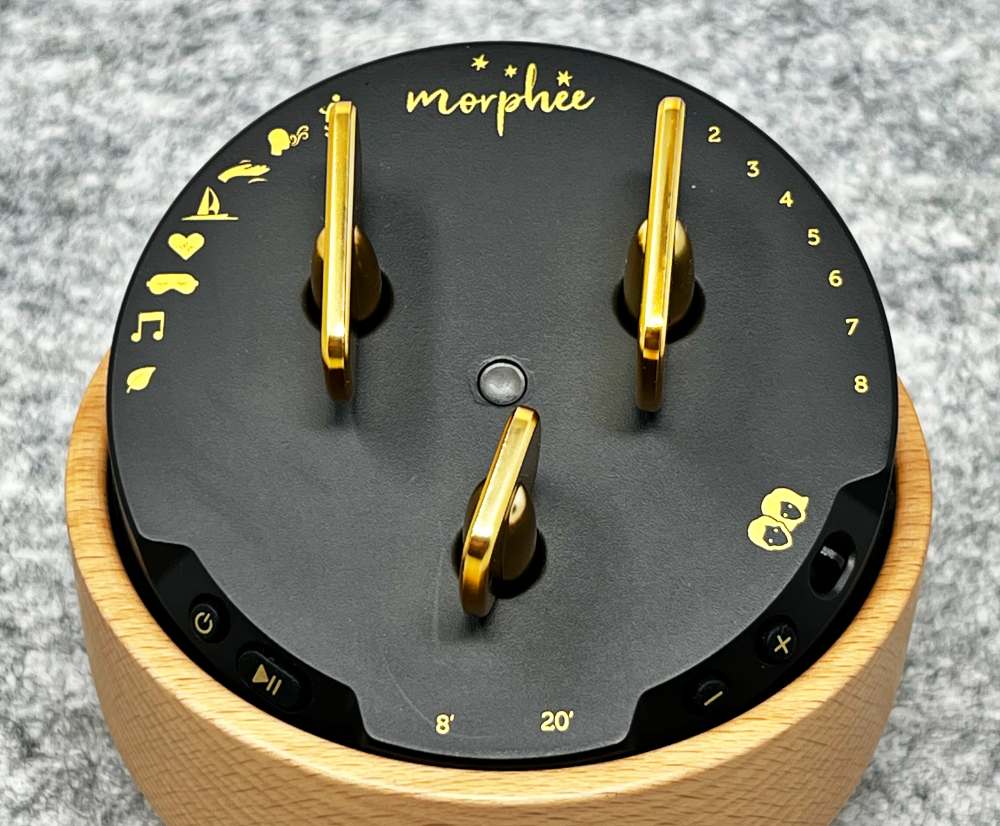 The 1st key (Left) is for choosing between 8 different themes. Starting with the Leaf and continuing clockwise those are Nature Sounds, Relaxing Music, Napping, Cardiac Coherence, Visualizations, Movement, Breathing, and Body Scan.
The 2nd key (Right) chooses 1 of 8 different sessions within the chosen theme.
The 3rd key (Bottom Center) selects between 8 or 20 minute session length.
You'll want to read the included blue book of sleep for a lot more detail about themes, lessons, and tips.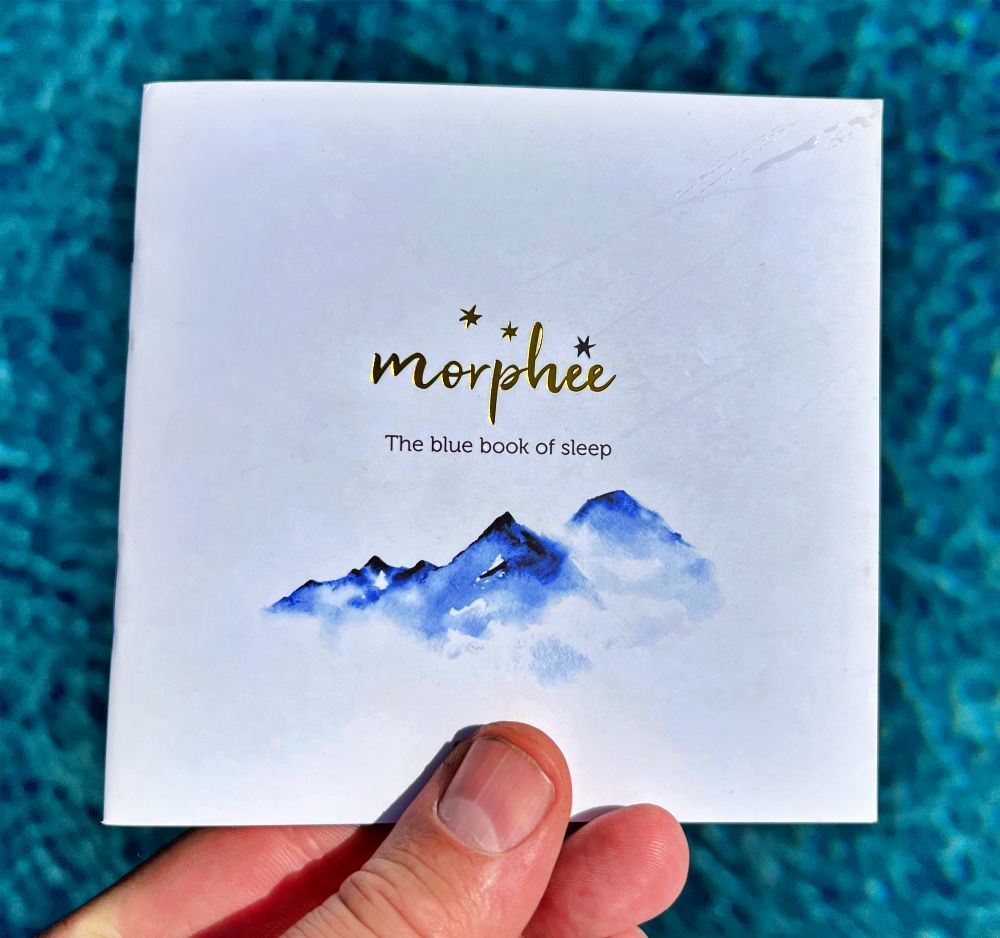 The buttons to the right are for volume control and to select a male or female voice for the sessions.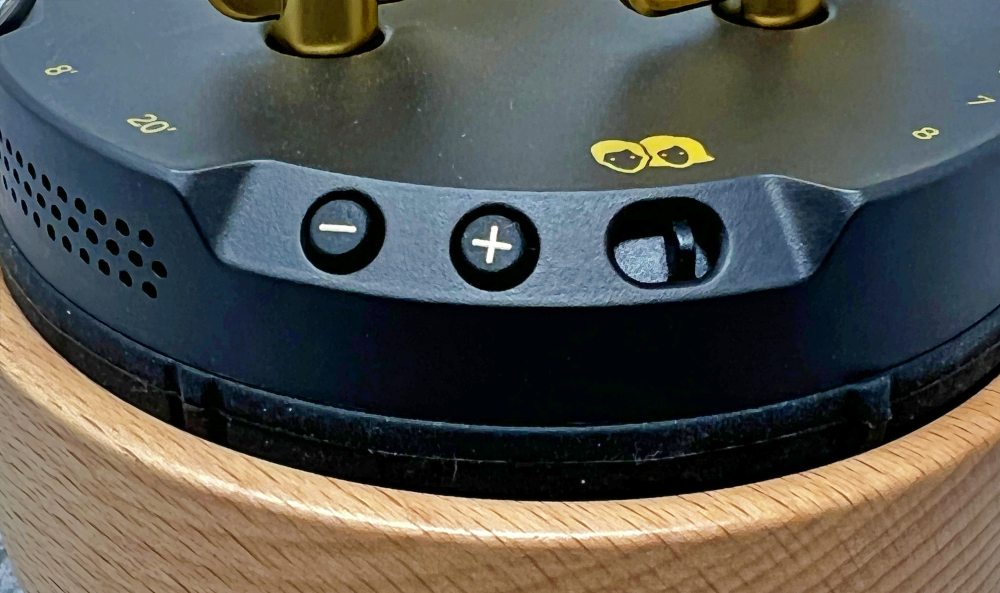 When you're ready to try one press Play/Pause once and the session will start.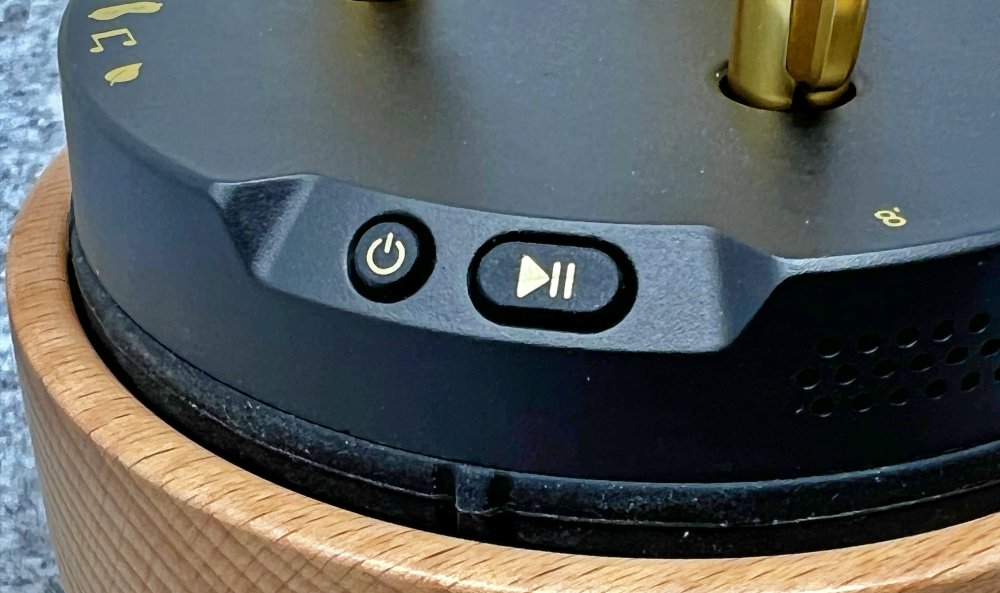 Note that if you turn a key after starting playback, you'll need to hit play again to start the new lesson. You might do this quite a bit at first to get the feel for each of the themes, the voices, and some of the individual lessons, so get used to hitting play again.
Another thing to note is that for the Visualization sessions there are actually 16, half read by Jessica and the other half by Tim so don't be afraid to switch between voices. Also, the lessons are different between the 8 and 20 minute lengths, so lots of options.
There are two things you won't find on (or by) Morphée. First is a screen. The docs have told us for years that using smartphones before bedtime is bad as the blue light hurts your body's natural melatonin production. Second is an app. The same reasons apply to the additional tactile element of having a unique dedicated gadget that creates a routine your body can associate with sleep or calming functionality.
The only other thing missing that I kinda wish was there was an analog wind up key. It would magically complete the picture to fully jettison the whole charging scenario.
My wife and I have been using Morphée frequently over the past month. I can honestly say that the first three times we were both asleep before the lesson finished. Both of the voices have that soft, lower, lulling quality that just helps lead you towards sleep. The nature sounds are great, particularly "The storm" and the purring of "The cat" (apologies to my dogs).
I mentioned to my Mom that I was reviewing this only a couple of days after receiving it and was pretty amazed that she turned around and bought one that day. I just checked in on her experience and she had a couple of very interesting takes. She also had some trouble discovering how to open it. She thought it looked complicated at first, but quickly got past that. She prefers the male voice and also uses the nature sounds and relaxing music a fair amount. Of most note, she mentioned that in addition to using it to go to sleep (or even back to sleep), she uses it whenever she starts to worry about my siblings or myself or things in general. She's found that the male voice and the calm lessons can help her quickly exit a worry spiral which has been extremely helpful. Additionally, she likes that it's interesting to look at and use and looks good sitting bedside.
What I like
Wood and slight steampunk vibe
Analog nature of the controls
Great selection of content and soothing voices
What I'd change
Would love to see a battery free wind up version
Final thoughts
I have really come to appreciate the content this device holds and the way it's presented. While it can be a bit tricky to remember key positions for a particular lesson, the book can help you quickly find your favorites or locate something for a new scenario. The separation from a phone or tablet is a welcome change as is using audio vs. any kind of unprescribed medication to induce sleep. I'm especially happy that it is a useful resource for my Mom. Thanks Morphée!
Price: $99.99
Where to buy: Amazon
Source: The sample of this product was provided by Audiozen/Morphée