We use affiliate links. If you buy something through the links on this page, we may earn a commission at no cost to you. Learn more.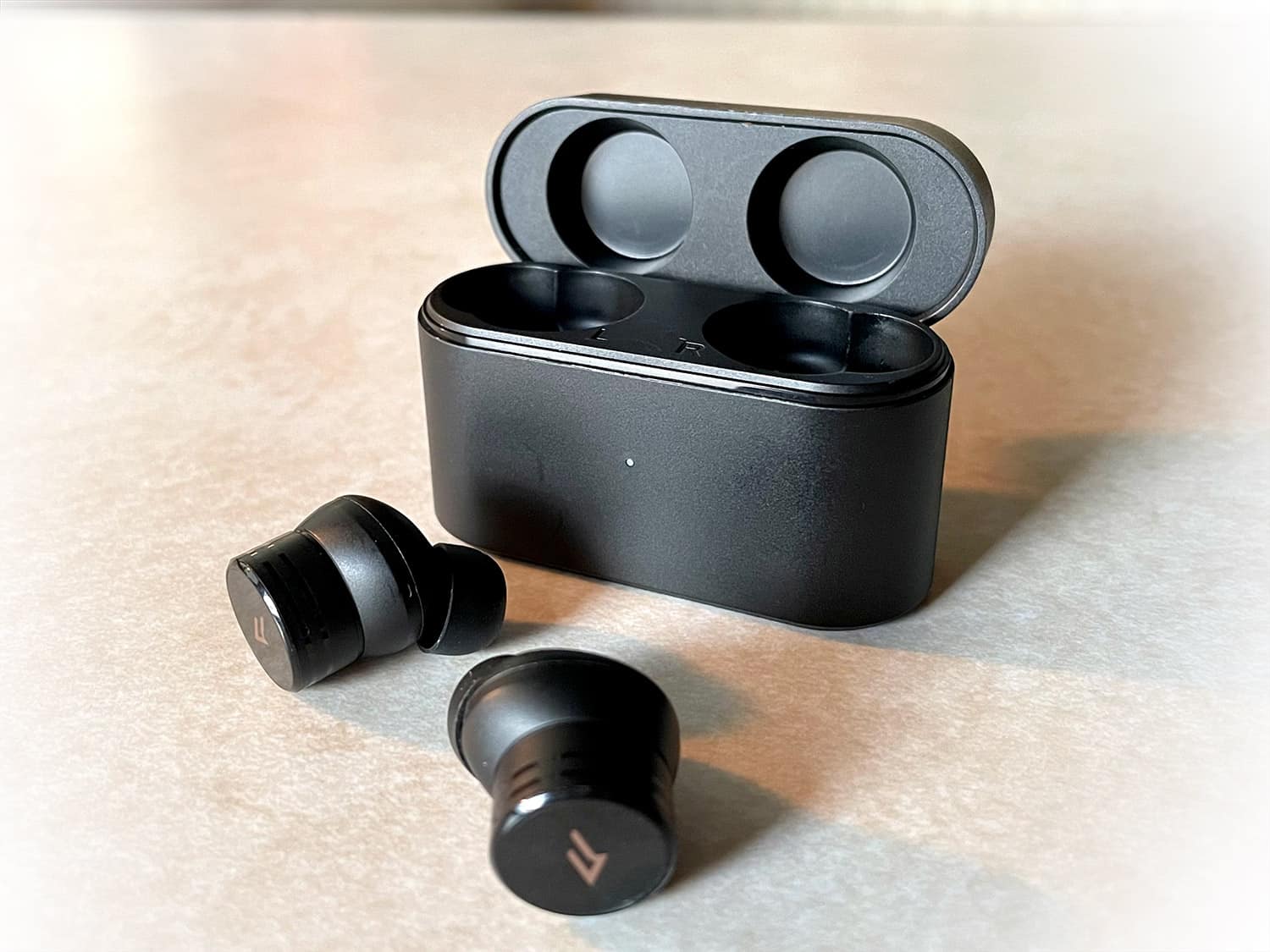 REVIEW – I've worn and used what feels like countless sets of earbuds and headphones, but very few that were equipped with active noise cancelation. How does this relatively new technology fare in the 1MORE PistonBuds Pro wireless earbuds? Read on!
What is it?
The 1MORE PistonBuds Pro are a set of in-ear wireless earbuds featuring a clamshell charging case with a USB-C port, active noise canceling (ANC) and up to 30 hours of playtime.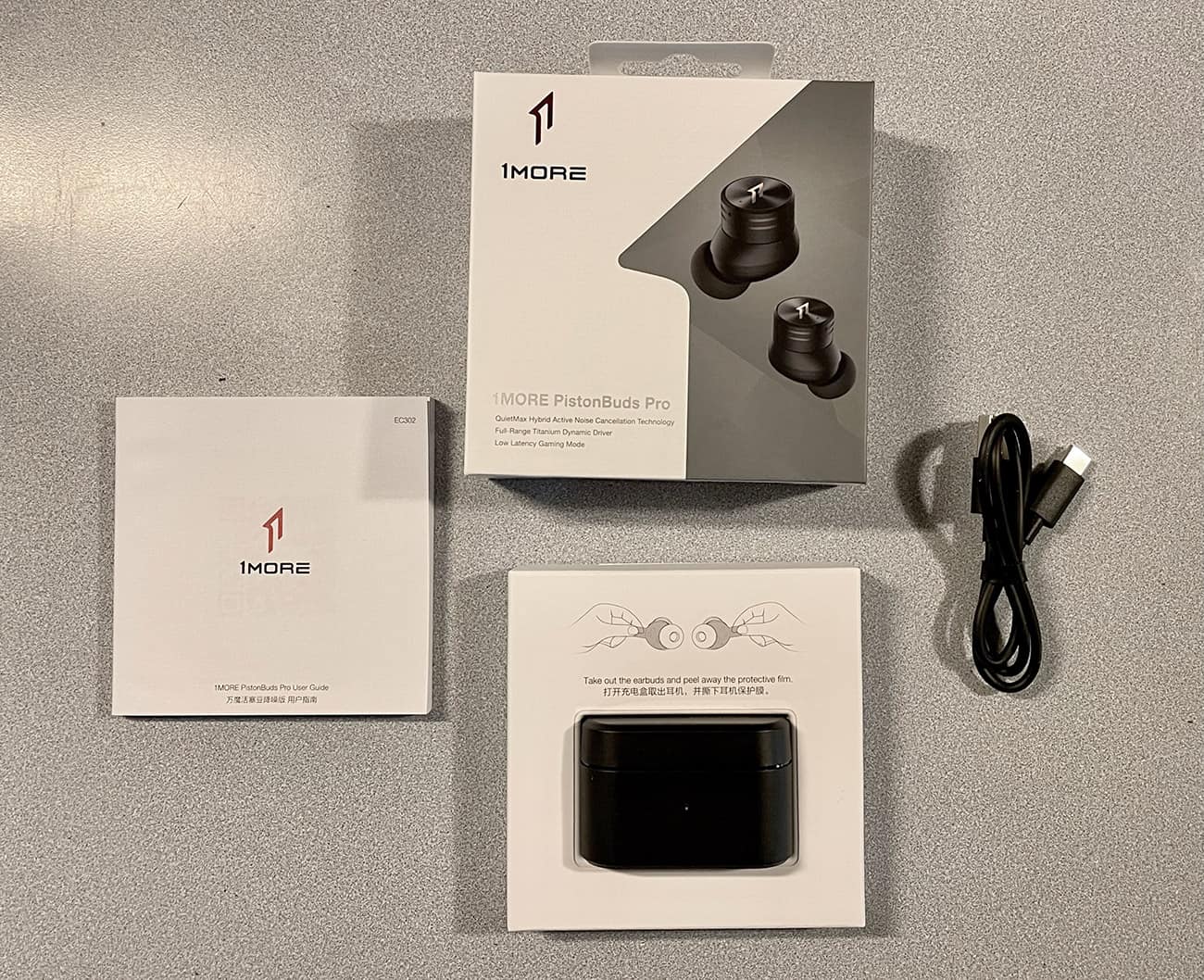 What's in the box?
1x pair PistonBuds Pro earbuds
Charging case
12" USB-C cable
Instruction manual
4x pairs earbud tips from extra small to large sizes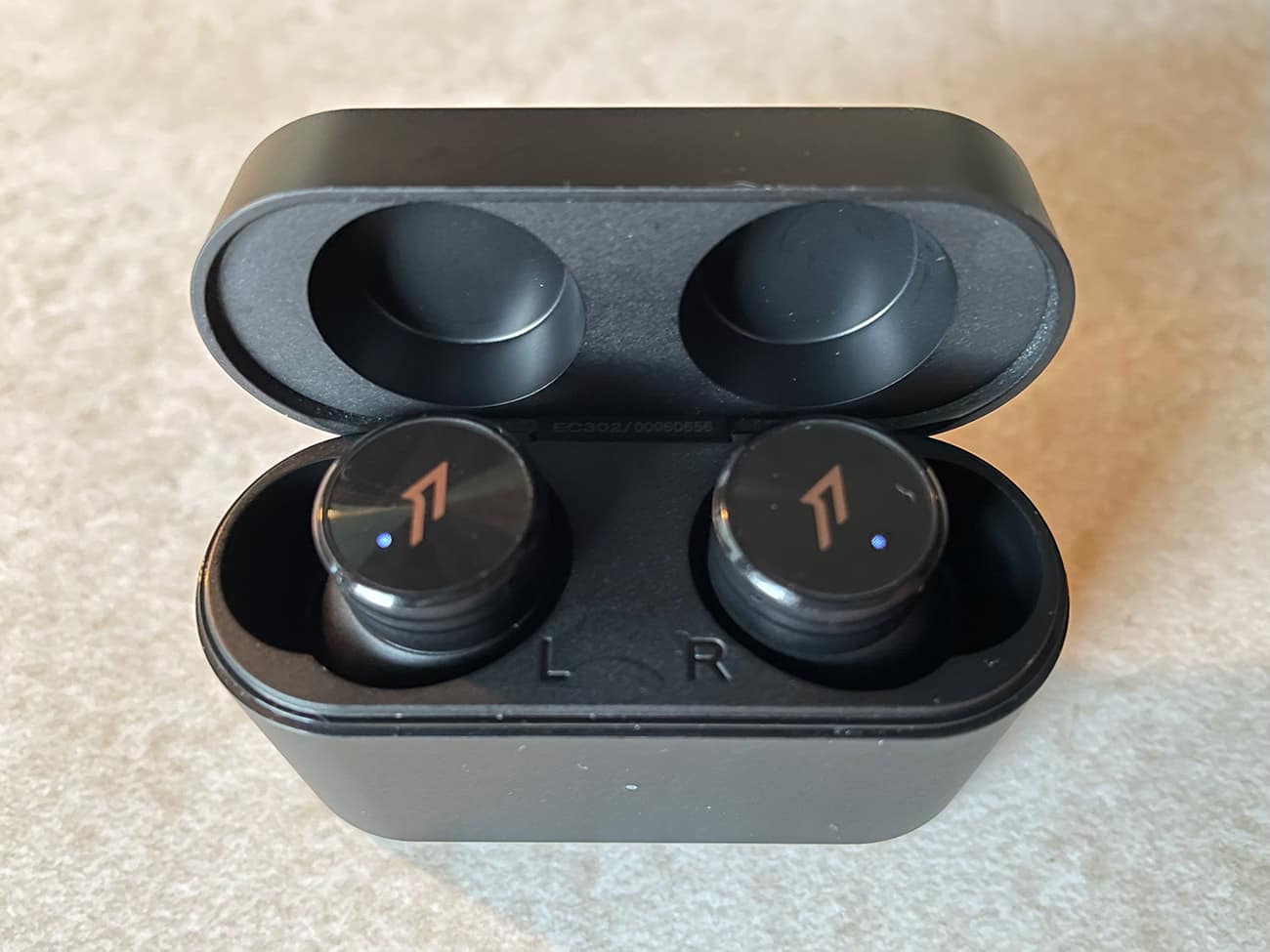 Hardware specs
"QuietMax" Hybrid Active Noise Cancellation with maximum noise cancellation depth of up to 38dB
10mm dynamic driver
Low-latency gaming mode
AAC codec
12 Studio Grade EQ through 1MORE MUSIC app
Enhanced Call Quality
IPX5 waterproof rating
Bluetooth 5.2
Touch controls on both earbuds
Smart playback auto-pause/play sensors
Battery life

ANC Off: 7.5h per earbud + 22.5h charging case = 30h total
ANC On: 5h per earbud + 15h charging case = 20h total
Quick charge, 5 min = 1 hour playtime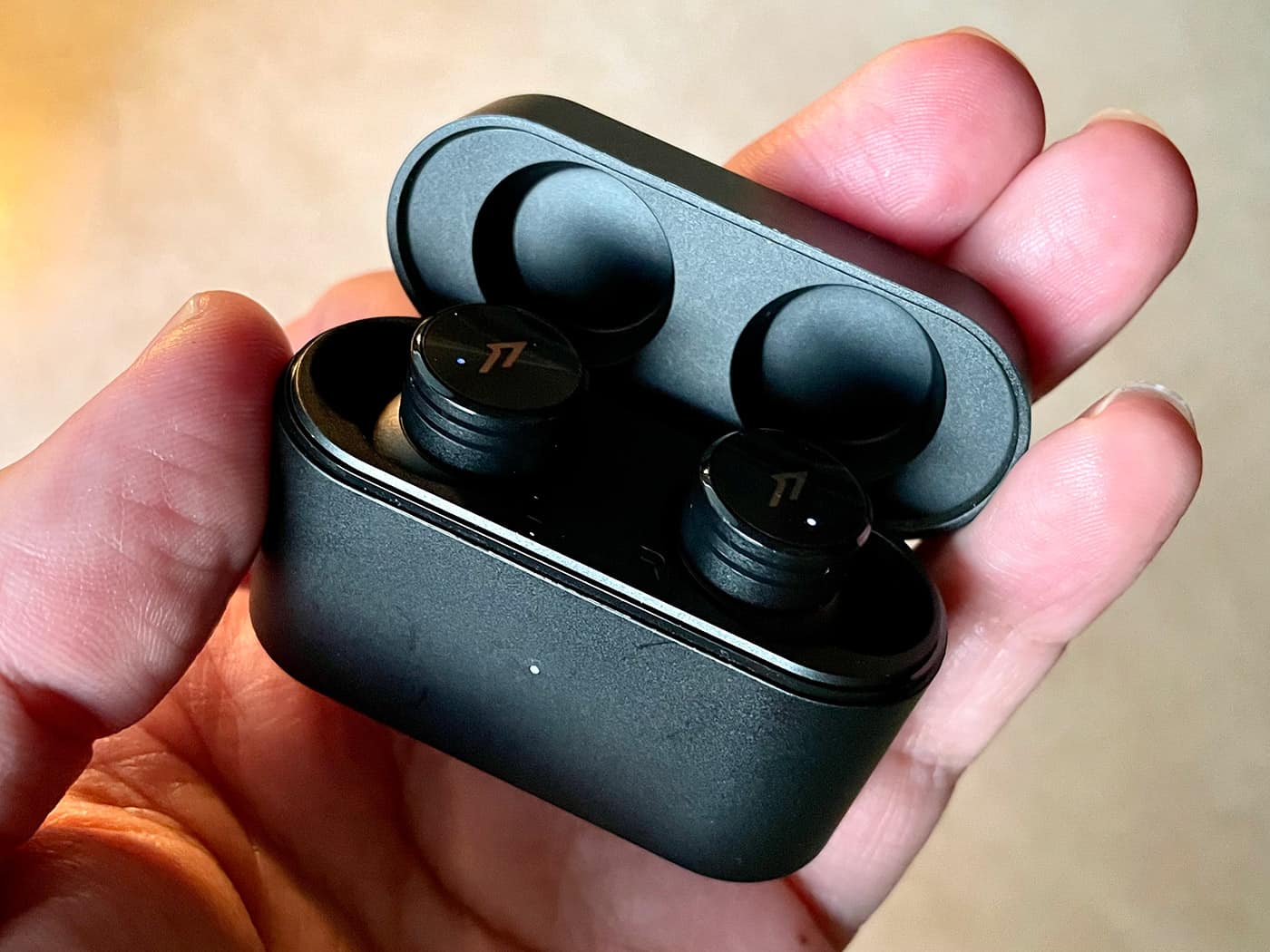 Design and features
Admittedly, I already have in my possession not one, but two sets of top-rated ANC earbuds: the venerable AirPods Pro and Sony's WF-1000XM4 headphones. Both of these retail for around $250 full price, and while it's not a fair comparison to pit these top-of-the-line earbuds against the more conservatively priced PistonBuds Pro, it was impossible not to draw comparisons.
First off, let's cover general observations. I appreciate the design and size of the PistonBuds Pro. The case is imminently pocketable, charges via USB-C, and has a fairly strong magnetic lid that stays closed when jostled around inside a backpack or pocket.
There are small magnets that keep the earbuds in place inside the case as well. I love anything that snaps right into place, and each earbud pops in and out of its little home smoothly. The lid has a crisp snap when it closes as well, which will never not be satisfying to me.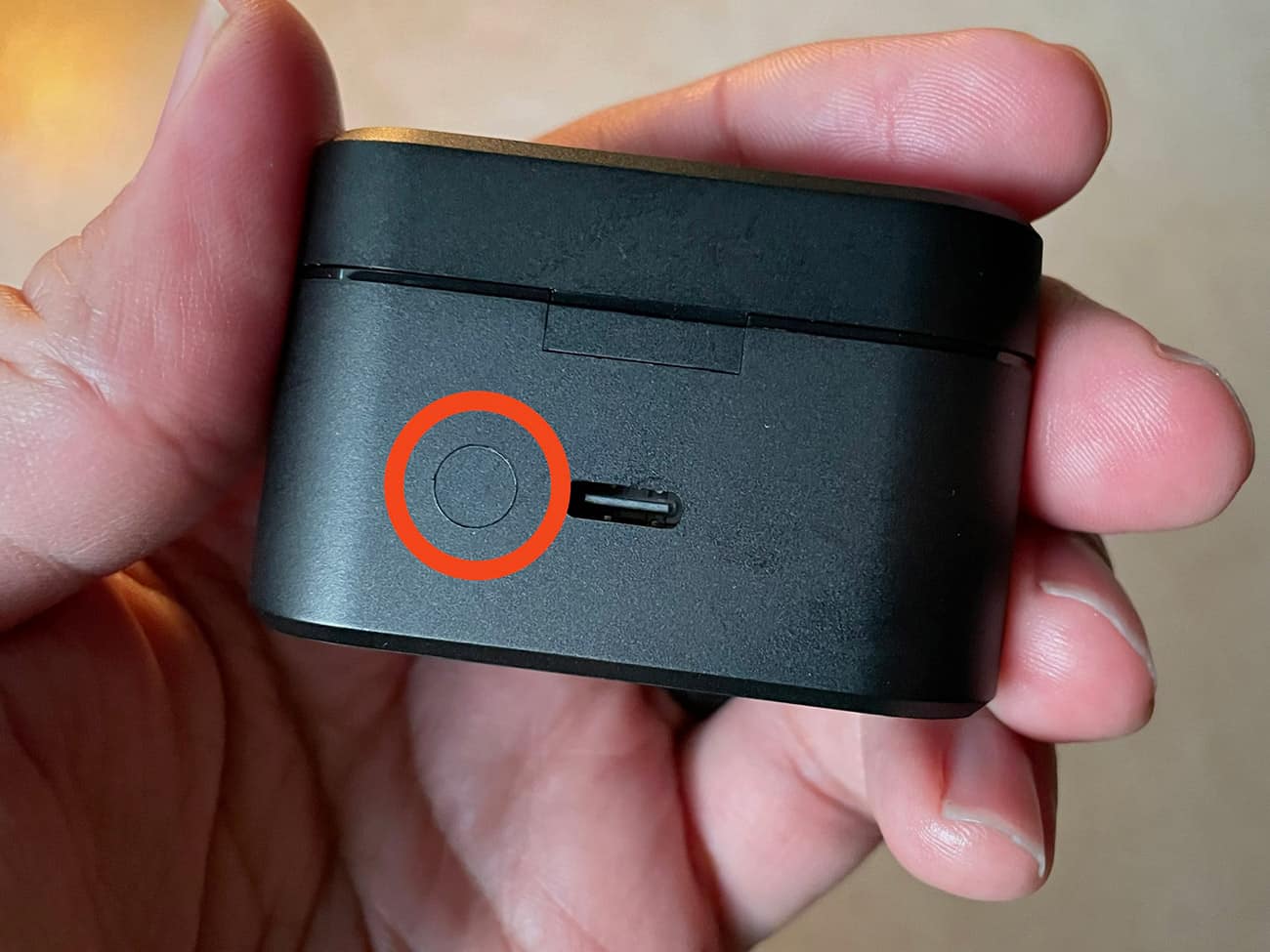 Pairing is simple, following the universal "hold the button on the case" approach to connect the earbuds to your device. 1MORE does have an app you can download for your iPhone or Android phone, and while it's not required, it does allow for more customization of the EQ and ANC settings.
After pairing, the PistonBuds connect quickly upon removing them from the case. There are small sensors on the inside of the earbuds that detect if they're in your ears. Removing one earbud will pause playback and resume upon placing the earbud back in your ear. It feels like something 1MORE didn't have to include but it's nice to have.
There are touch sensors on the outside metal plate on each earbud that respond to double taps to pause/play and triple taps to activate your device's voice assistant. A long touch is oddly reserved as an "end call" function. I've always found touch controls a little finicky. Fortunately, the PistonBuds require at least two taps for any sort of function, so they're not easy to accidentally trigger. Considering you can simply pop one earbud out to pause the music, the on-earbud controls are practically useless to me.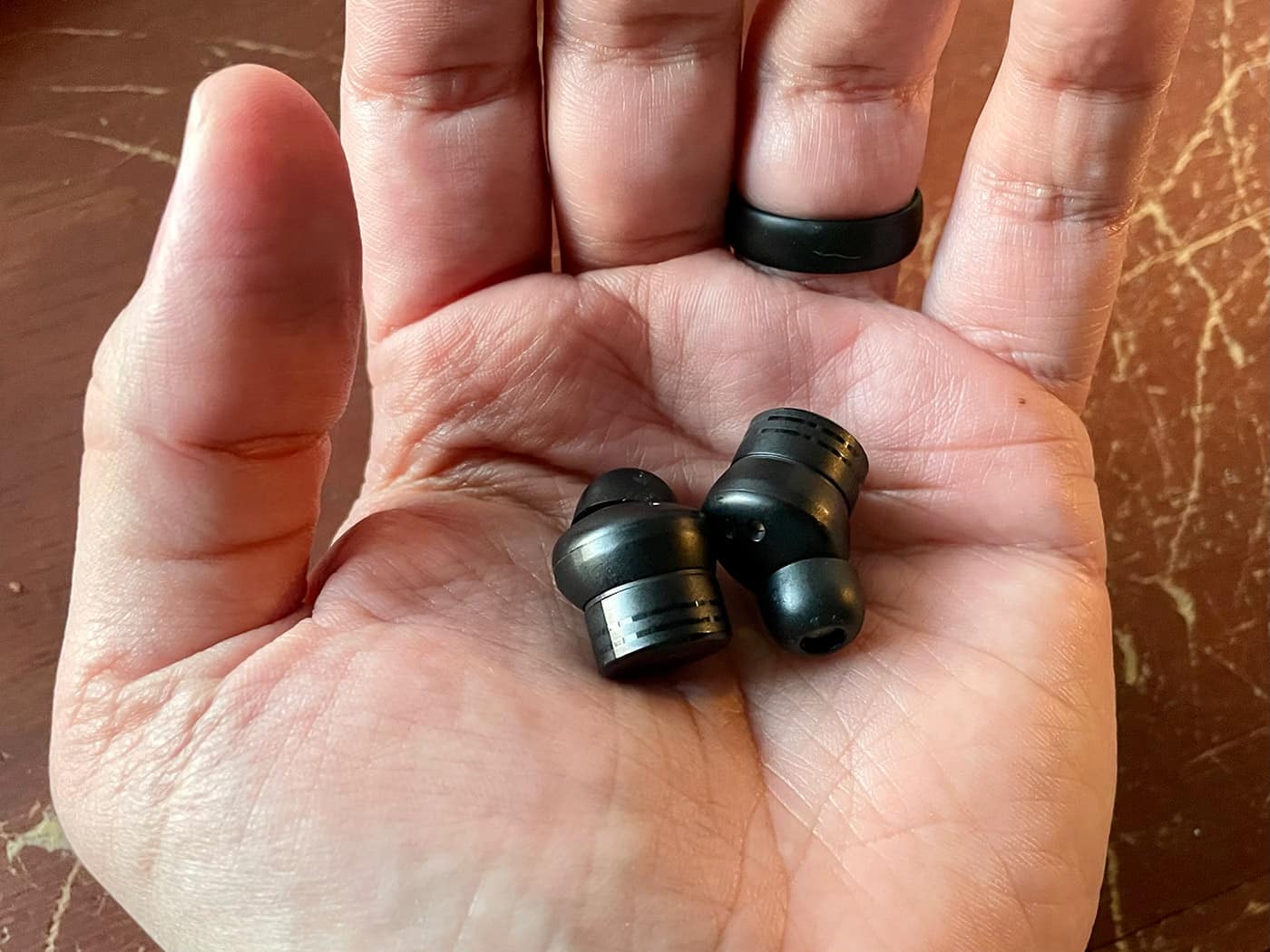 A critical feature of any in-ear headphones are the inclusion of perfectly-fitting rubber tips. The PistonBuds come with 4 pads of eartips, ranging from extra small to large. I needed to go with the large size to form a good seal, and that makes a world of difference in sound quality and sealing in the sound from the outside world. It's also the first step in getting the active noise cancelling to work well.
The Pro version of the PistonBuds includes this ANC feature, however, they're rated at a mere 38dB. I'm not very good at remembering what that level of noise equates to in real-world terms, so I Googled what a 40dB sounds like, and it turns out that the PistonBuds would effectively block out the dull roar of … and I had to laugh at this … a library. Or, maybe more realistically, the lowest limit of urban ambient sound.
Walking around my neighborhood with the earbuds cranked nearly all the way up, I could still hear cars whooshing by, people talking across the street, and music playing from windows. They're not very loud. Usually, if I turn up other sets of earbuds more than halfway, it's almost painful, but for some reason, these earbuds never seemed to be loud enough to block a lot of sound.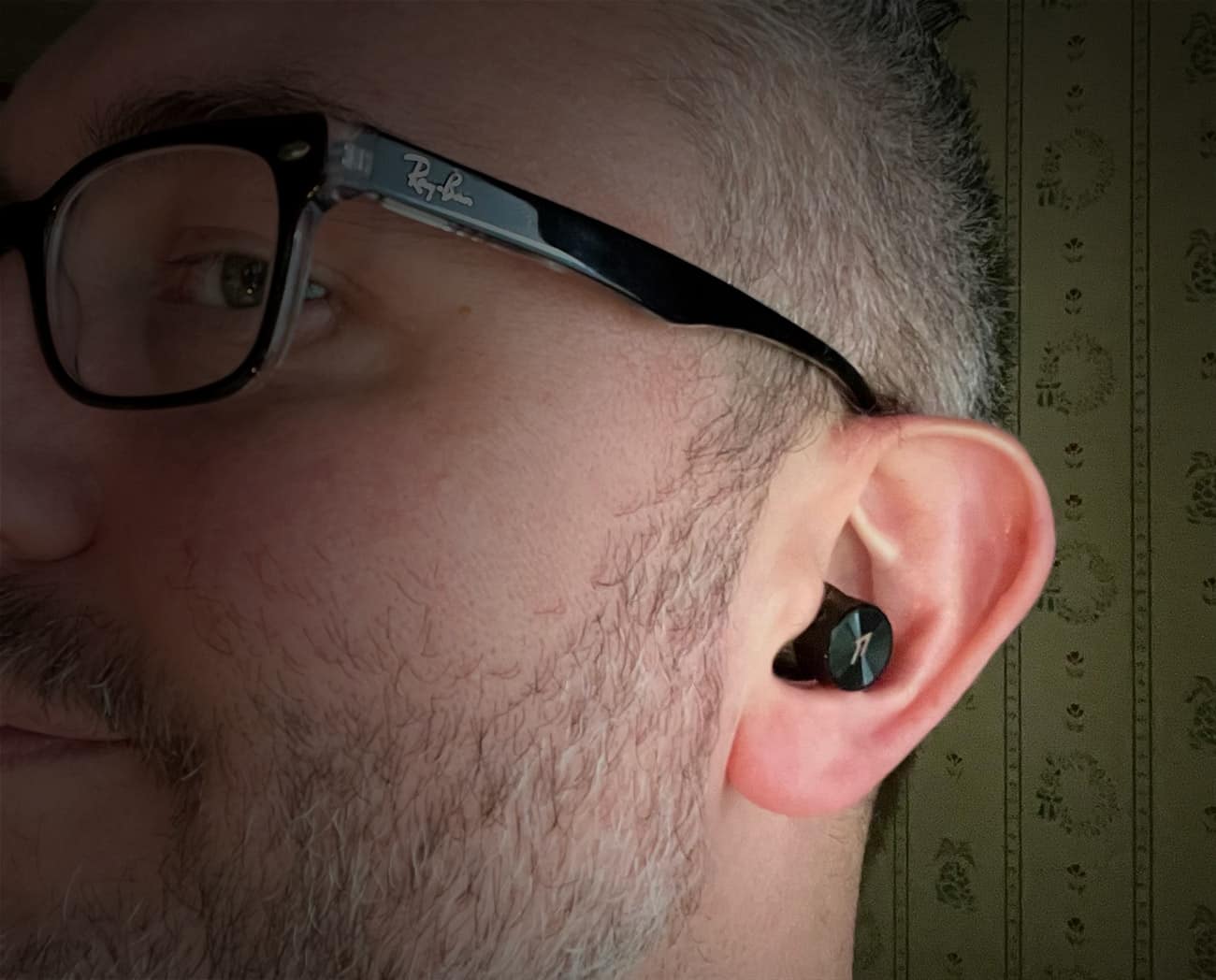 I tried again in a quiet room where I have a fan going and a wall clock ticking nearby, and the ANC was at least good enough to block out a steady noise. Running through the standard playlist I use to test out music, ranging from hip hop to classical, the sound quality on the PistonBuds are merely okay. Not the worst, but far from excellent. Overall they sounded pretty flat, even with fiddling with the EQ settings in the app.
It feels like most of the heavy work with the sound dampening is being done by finding a good seal with the rubber eartips. The ANC just gives it a little boost. It's not nothing. But it's far from great.
The battery life was pretty close to what was mentioned in the stats, even with the ANC on, they'll get you through a pretty big chunk of your day.
Overall, the PistonBuds Pro are decent, and even substantially better than a lot of the lower range of wireless earbuds I've tried out. I'm usually a pretty harsh judge of sound quality, so it may turn out that most will find these sound perfectly fine. They certainly have a build quality and functionality of more expensive earbuds, following the typical "do what Apple does but cheaper" approach.
I just wish the ANC and sound quality was better. As much as I would love to say "save your money, pass on Sony and get these bad boys," that would be disingenuous. Instead, they're merely fine. But for a lot of people, that's good enough.
What I like
Compact carrying case
Good battery life
Nice extras like ANC and touch controls
What needs to be improved
Overall sound quality is just okay
ANC is bad to nonexistent in loud environments
Build quality is just okay as well
Final thoughts
1MORE's PistonBuds Pro are a solid entry point into the expanding world of active noise canceling earbuds. While the overall sound quality is merely just okay — and the ANC obviously won't to come close to a set of AirPods Pro or higher-end Sony earbuds — they are a sizable upgrade from those default "came with the phone" earbuds you've been carrying around.
Price: $59.99
Where to buy: Amazon
Source: The sample of this product was provided by 1MORE.