We use affiliate links. If you buy something through the links on this page, we may earn a commission at no cost to you. Learn more.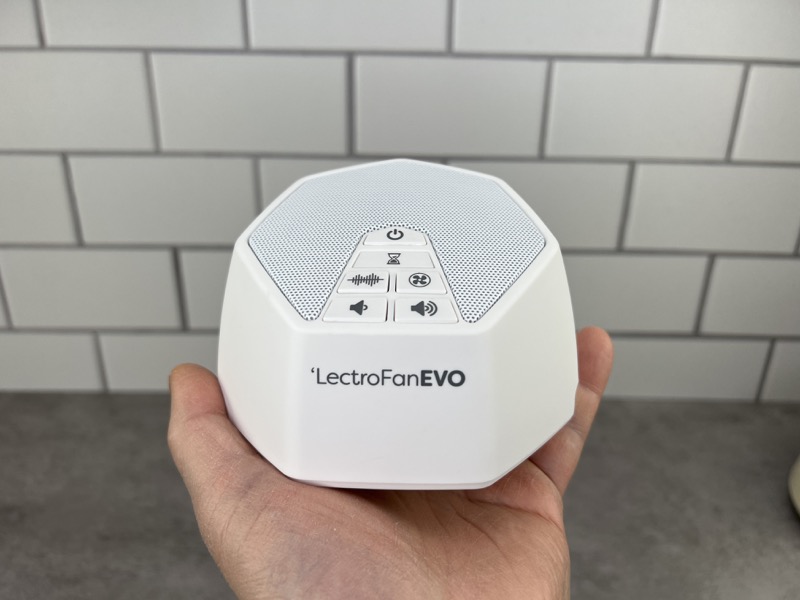 REVIEW – I've seen "noise machines" in doctors offices. Maybe you have too! Years ago I bought one for a family member, but the LectroFan EVO is an all-electronic devices with 22 different sound options. Time to put them side by side.
What is it?
Unlike competitors that generate mechanical noises, the LectroFan EVO has no moving parts with easy to use controls, including a built-in timer.

The sounds are designed to reduce the intelligibility of voices and noises around you, increasing privacy.
What's in the box?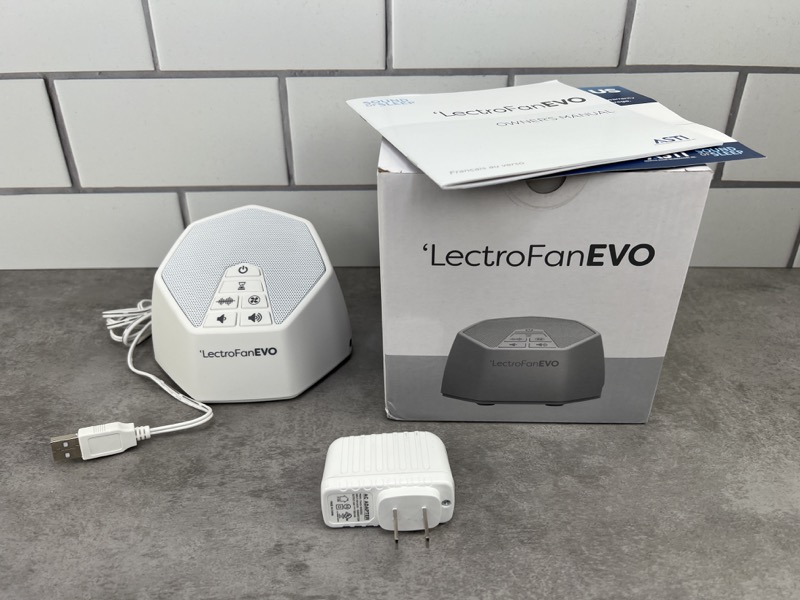 LectroFan EVO
USB power supply
Manual
Hardware specs
Weight 1.2 lbs
Dimensions 4.4 × 2.2 × 4.4 in
Model Number ASM1020-WW
UPC 897392002367
Product Dimensions: 4.7 x 4.7 x 3.3 inches
Warranty: One Year
Package Contents: AC adapter
Design and features
The EVO has six buttons on the front panel. Each is marked with an easy to understand icon.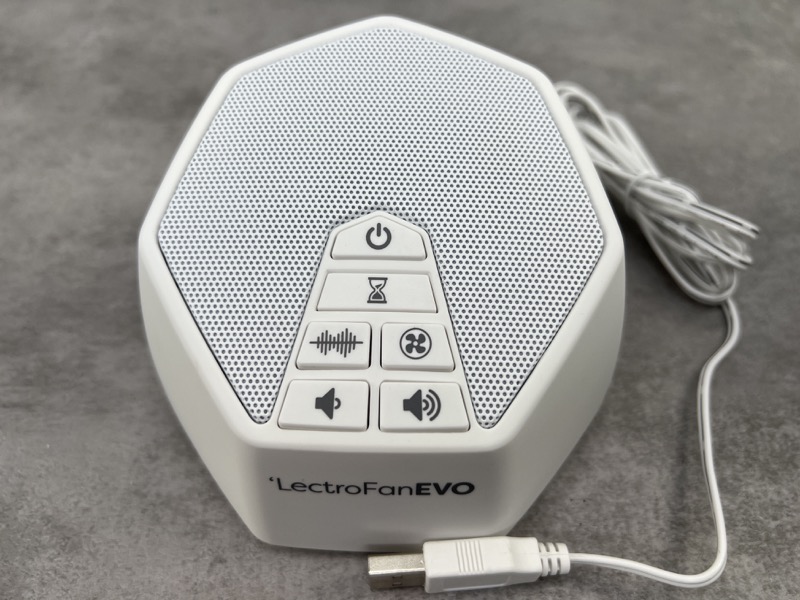 Here's an excerpt from the manual that explains what the different sounds are like.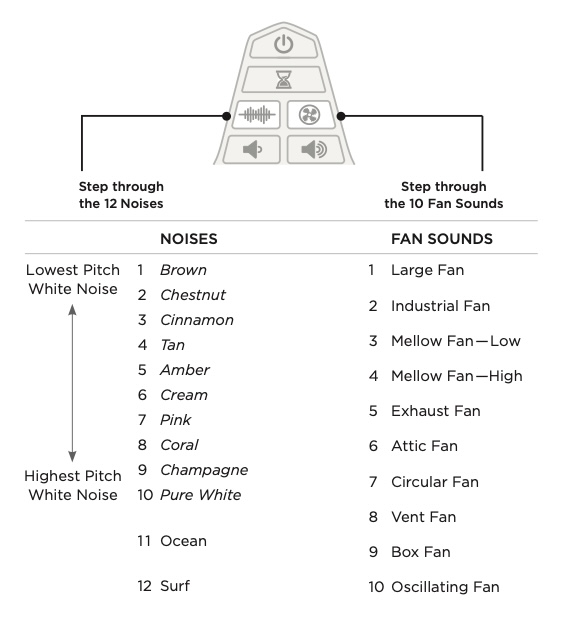 The USB power adapter is rated at 500 mA.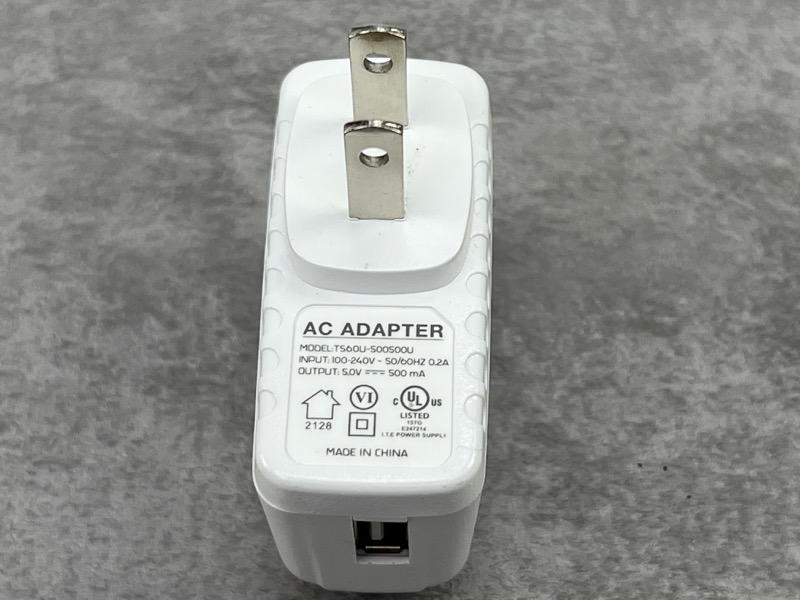 The underside shows how the power cable is routed. There's only one exit point.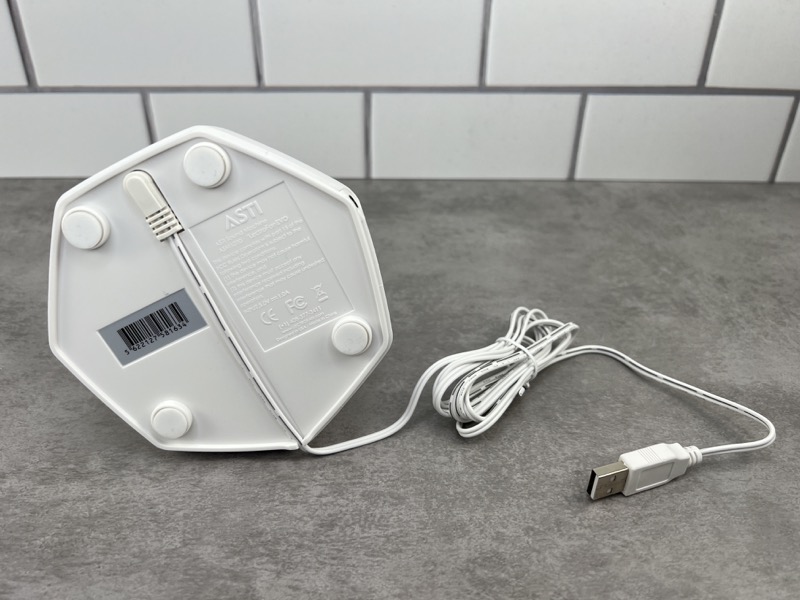 There is an external audio jack for headphones or portable speakers (not included).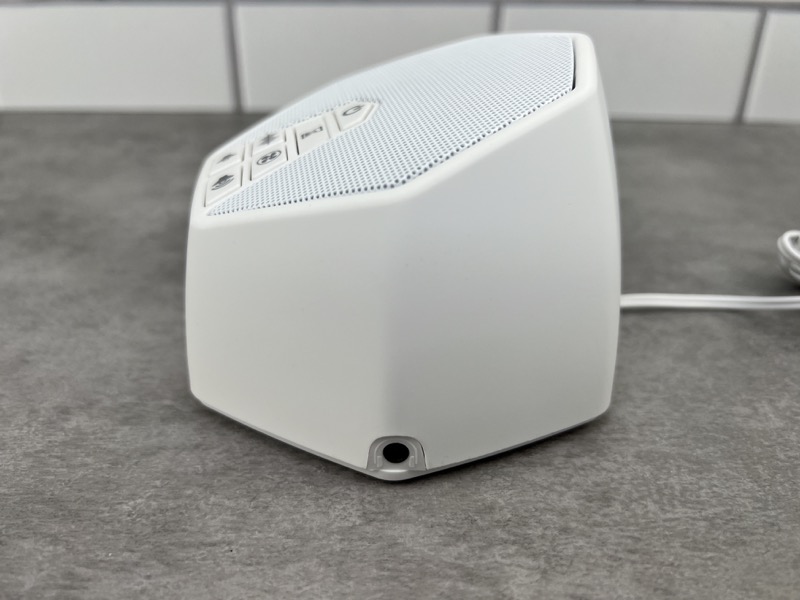 Performance
There's not a whole lot to the EVO. Plug it in and choose a sound you prefer. I prefer the deeper "brown" noise. The sound is non-directional so it's less obvious where the sounds are coming from.
Curious about the competition? I shot a video of the popular DOHM sound generator, which features a mechanical fan-like mechanism. The DOHM sound is adjusted via vents on the top and sides.
Unlike the DOHM, the EVO has a sleep timer. Each press adds one hour. A short rising tone provides feedback to your selection.
I had a short power outage recently and discovered the EVO had turned itself on. This is a feature! Great if you're using a remote switch and you have the EVO tucked away somewhere. The auto turn-on function can be disabled.
I did find the DOHM's mechanical whirly sound was slightly more pleasing. It's difficult to quantify. However, the EVO isn't bad, either. It's a matter of personal taste.
What I like
Solid-state (no moving parts)
Many different sound options- there's probably a sound you like
Timer and auto turn on when reconnected feature
Incremental volume control
What I'd change
I still slightly prefer the "feel" of the old-school DOHM's sound, but only by a little.
Final thoughts
If you want the most adjustability and options in a noise machine the LectroFan EVO is hard to beat.
Price: $49.95
Where to buy: SoundOfSleep and Amazon
Source: The sample of this product was provided by SoundOfSleep.