We use affiliate links. If you buy something through the links on this page, we may earn a commission at no cost to you. Learn more.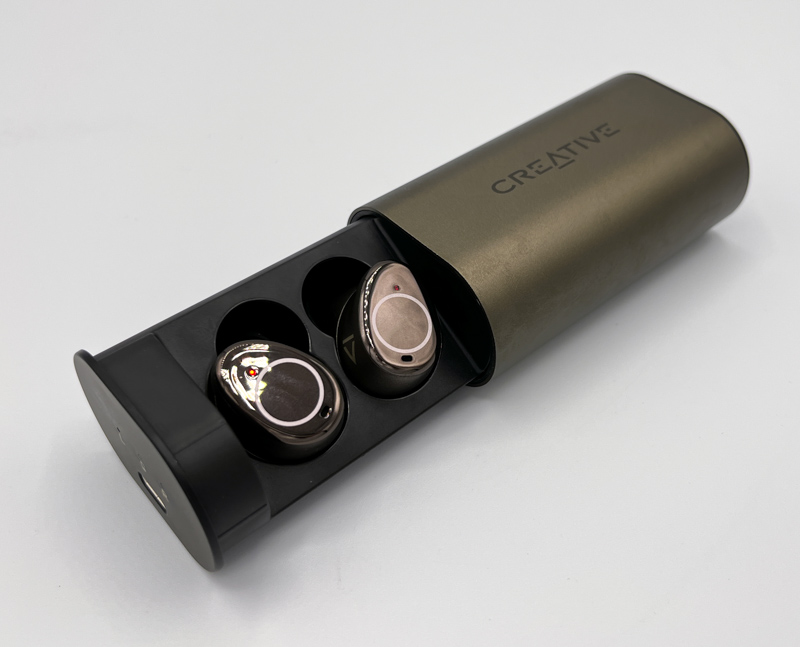 REVIEW – There are so many in-ear headphones (or wireless earbuds or earpods or whatever you want to call them) out on the market already and the flow of new models never seems to slow. Many of these new models are either clones of competitors or very minor tweaks to a company's "last year's model", but sometimes the minor tweaks add up to something significantly better. Creative sent over the new Outlier Pro True Wireless Sweatproof In-ear headphones for review, which look very similar to the previous Creative Outlier Air V2 earbuds that I reviewed last year. Will the new additions and changes warrant the new name and marketing, or is it a case of "put a new name on it and push it out"? (spoiler alert, they upgraded and changed quite a few things on an already solid set of earbuds).
What is it?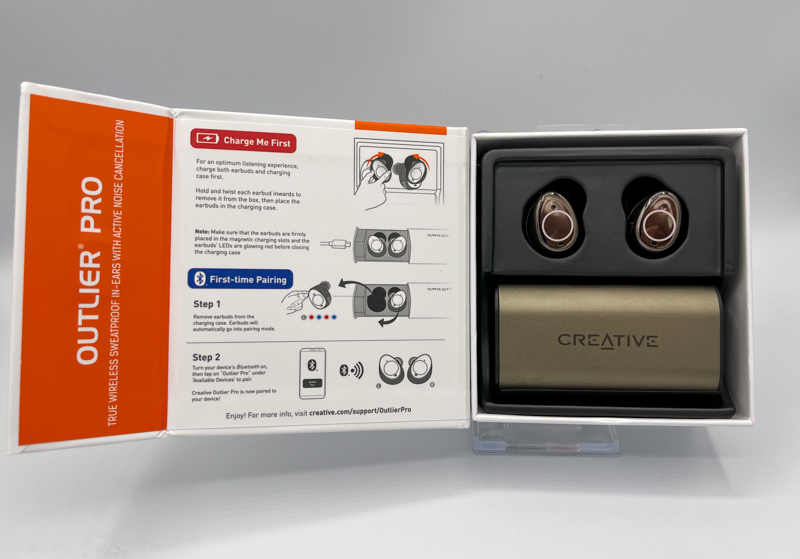 Creative Outlier Pro True Wireless Sweatproof In-ear headphones (which I will refer to going forward as simply the Creative Outlier Pros) are a pair of high quality in-ear headphones, or earbuds. They have a storage case that doubles as a battery bank to supply additional listening hours between sessions, which itself can be charged by USB-C or wireless charging.
What's in the box?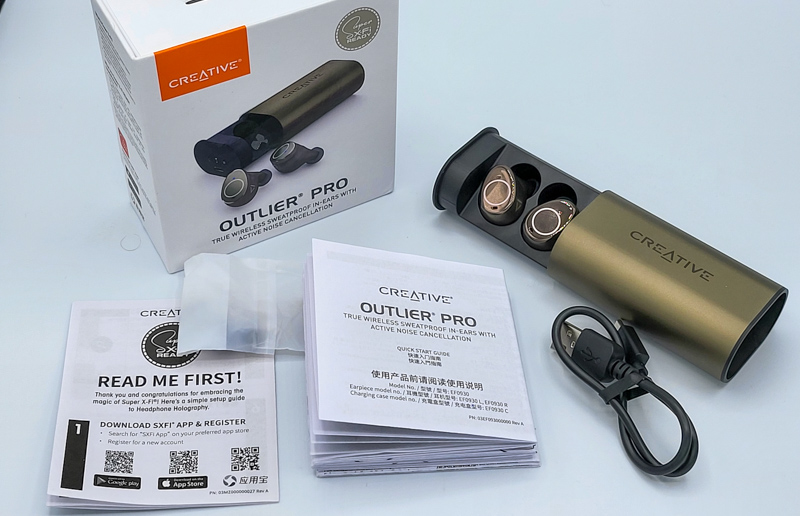 Creative Outlier Pro True Wireless Sweatproof In-ear headphones
Charging/storage case
USB-A to USB-C charging cable
4 extra earbud tips – Small/Medium/Large
Quick start guide and manual
Hardware specs
Up to 15 hours of battery life on the earbuds.
Recharging via case can extend this to 60 total (multiple recharges)
 Microphone: triple microphone array
Single earbud use: yes – either ear
Controls: capacitive touch
Water resistance: IPX5 certified (splash/sweat resistant)
Connectivity: Bluetooth 5.2
Charging: Case charges via USB-C cable or wireless charging (Qi- compatible)
Driver: 10mm graphene-coated driver
Design and features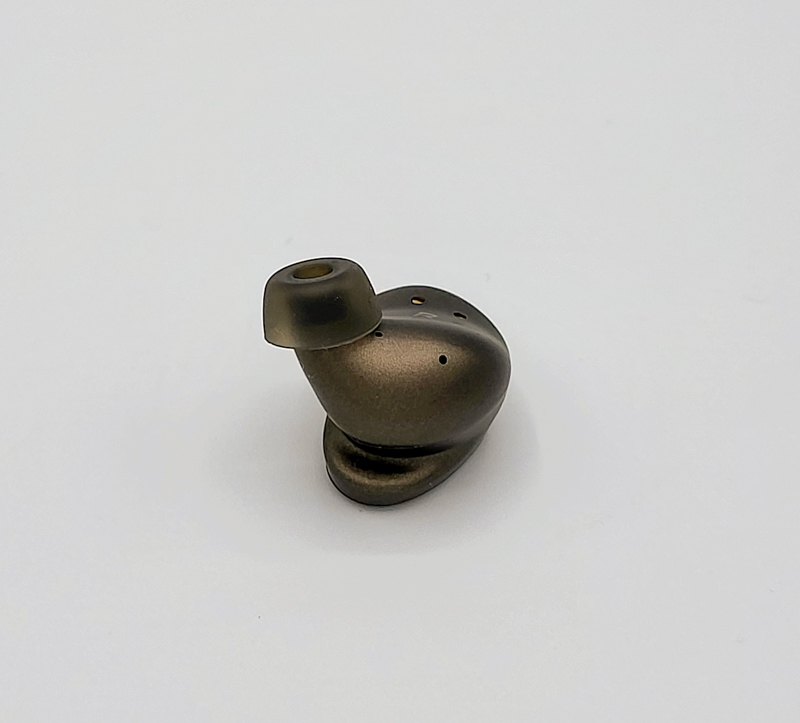 The Creative Outlier Pros are a familiar in-ear design, with a silicone/rubber eartip (multiple tip sizes are included). A couple of the 3 microphones per earbud are visible above (used for both voice calls and noise-cancelling).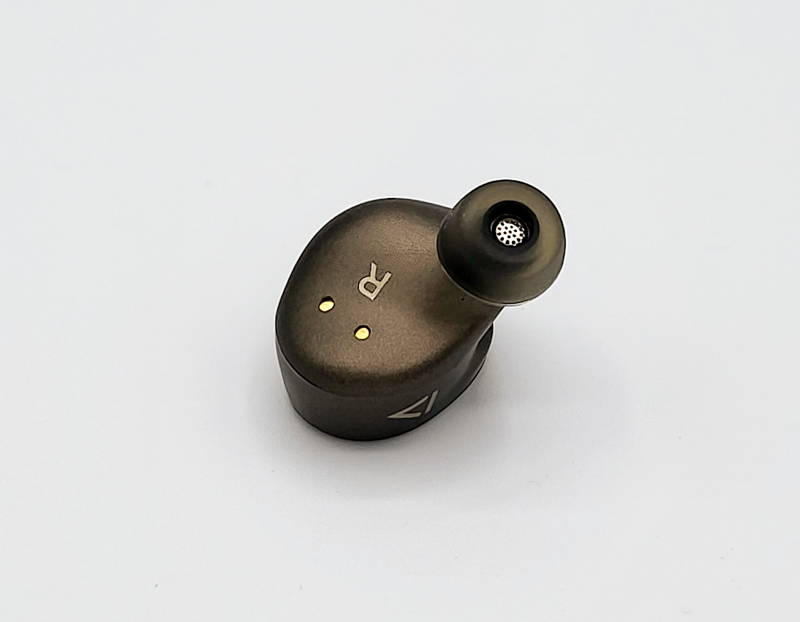 Each earbud has L/R marked, and you can see the gold contact points for charging (these align with pins via magnets inside the case to provide power to the earbuds.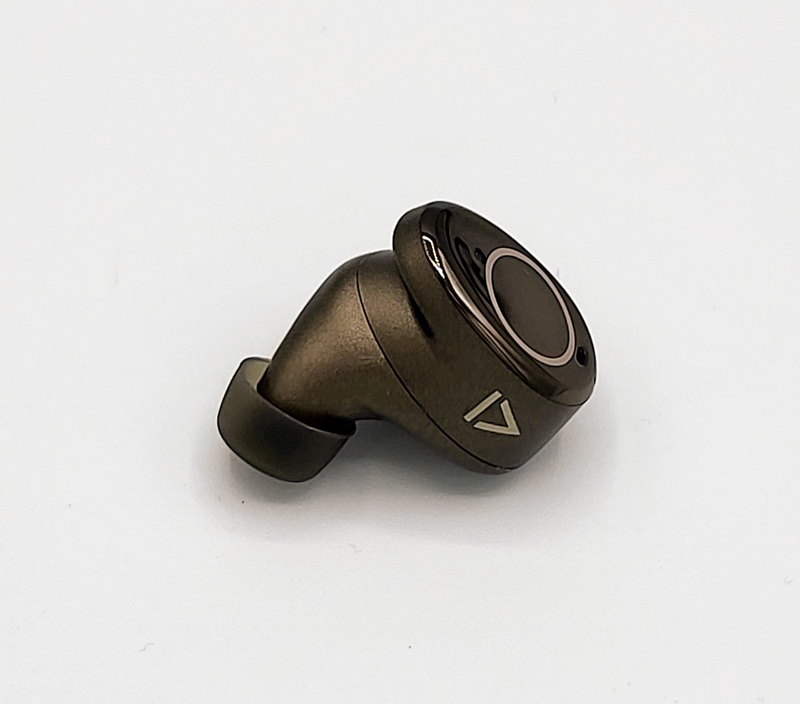 Above you can see the glossy surface of the earbud. The circular center area is where touch-tap controls are detected. The eartips pop off if you need to switch to a different size or for cleaning, but stay on when you want them to.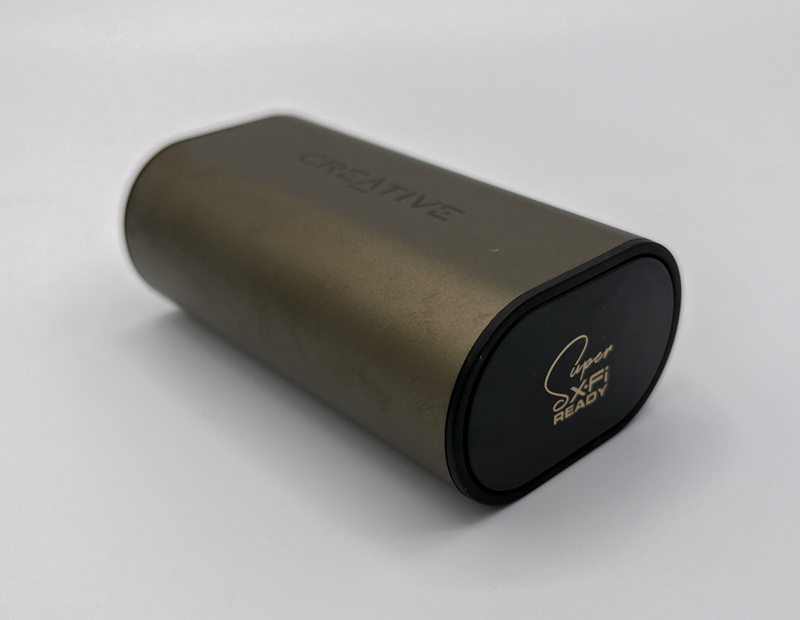 The case is a a smooth metal construction affair with plastic ends.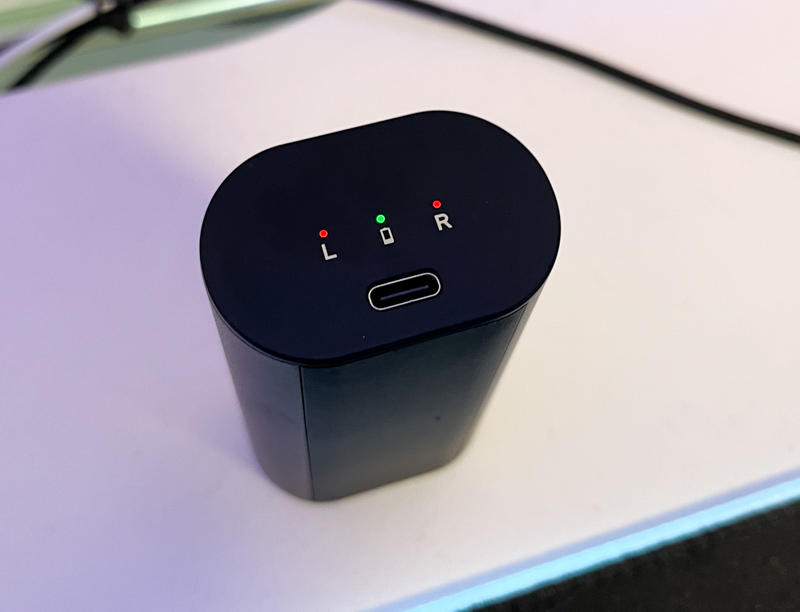 LEDs on the case above the USB-C charging port indicate the case battery status as well as each individual earbud's power status.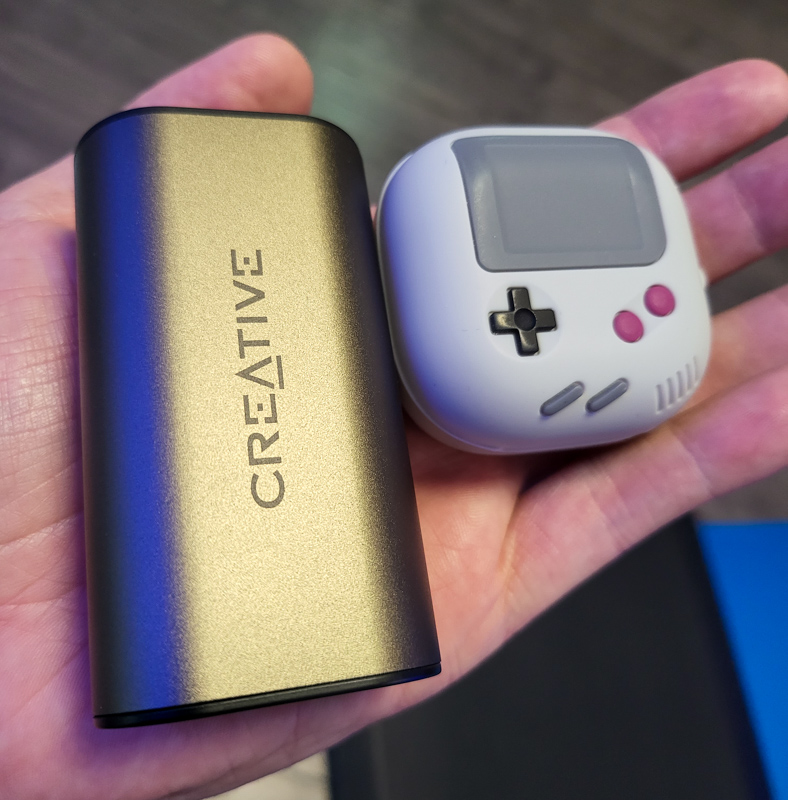 There's no way around it: the case is still large like the older Air V2s (exact same size). Pictured above is the case in my hand next to my daily drivers (Samsung Galaxy Buds Pro, which are similar in size to Apple Airpods). You'll feel the Creative Outlier Pro case in any pocket. This is the one area that I wish they could have improved, if they could get the case down in size a bit I would use these over competing options for my mobile daily use in addition to with my gaming and work computers.
Installation and setup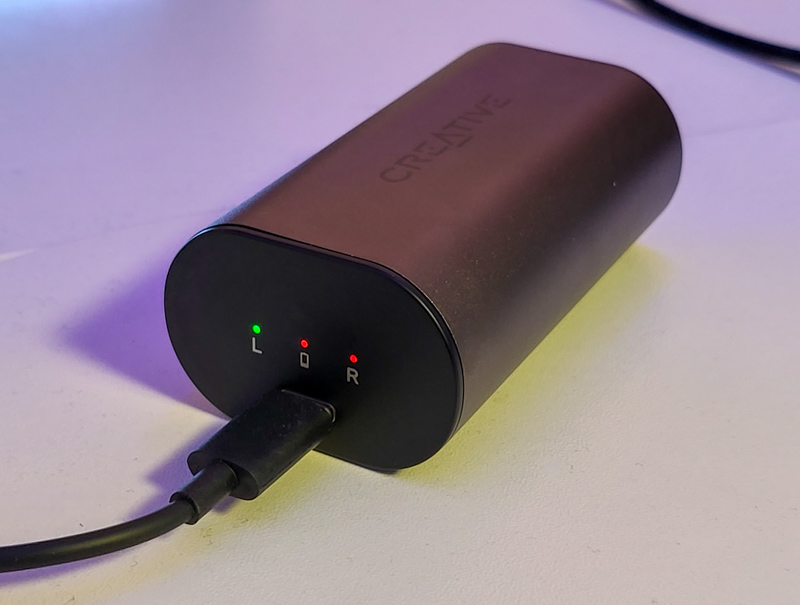 Setup is quite easy. First, I charged up the Creative Outlier Pros by USB-C.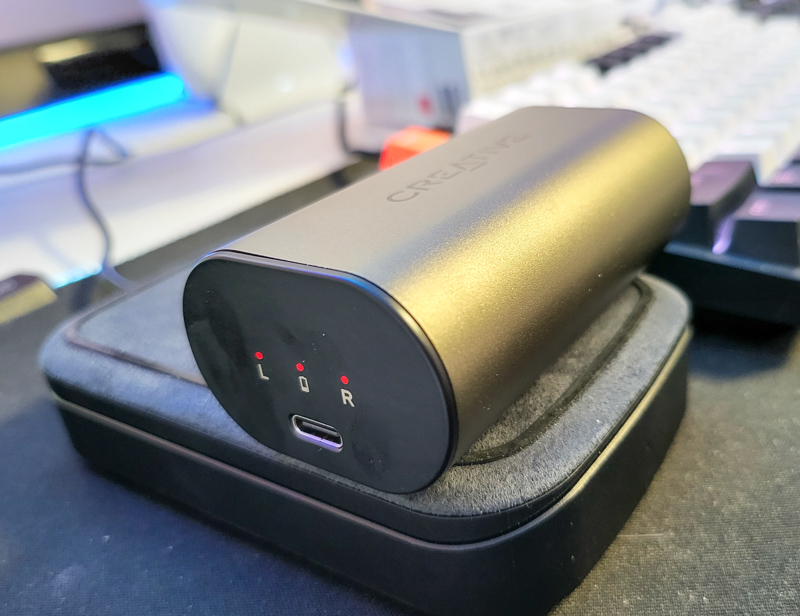 After the first charge, I got in the habit of just placing them on my wireless charging pad when I left my desk. This ensured that they were always topped off any time I returned, and was convenient and easy.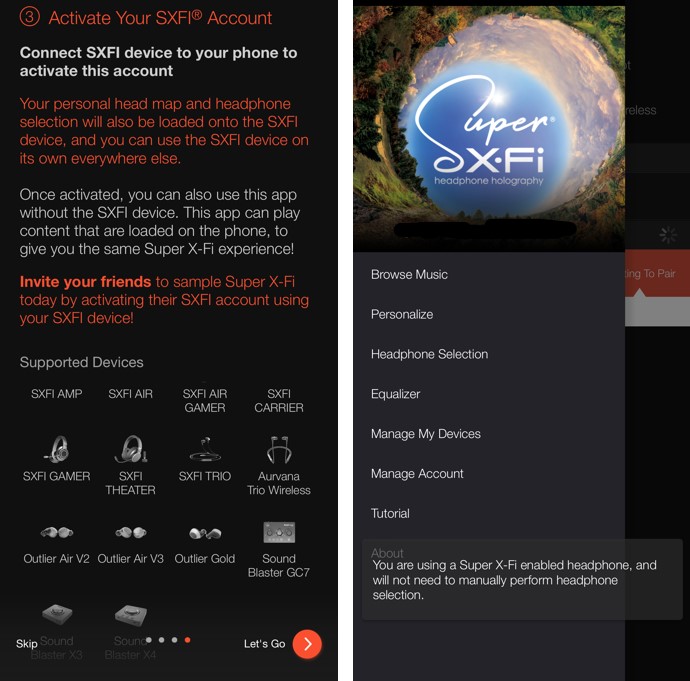 After charging, I tried them out with my Samsung Android phone (I previously tested the similar Air V2's with iPhone as well, and the app experience and performance were exactly the same for me). After logging in, you are prompted to create a "holographic head map".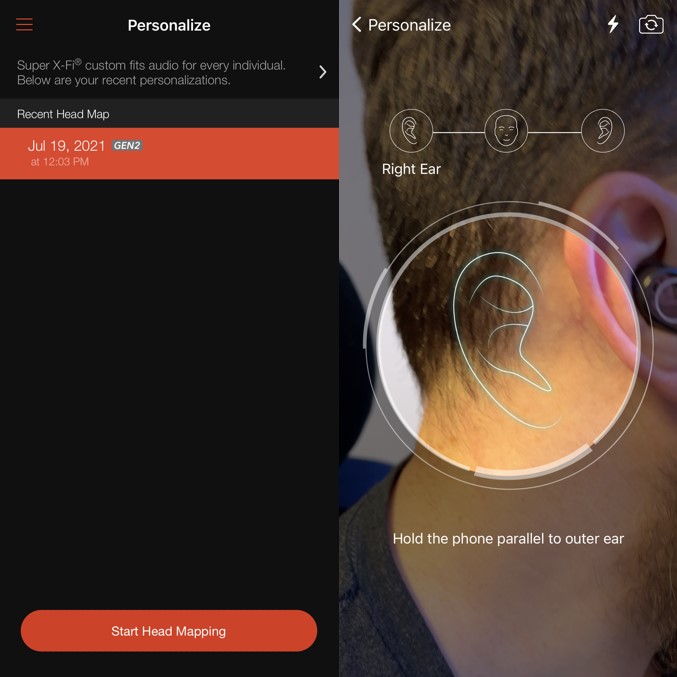 This "headmapping" involves taking pictures of your ears and face, which Creative claims to use to customize sound for you. I'm not sold on the science behind this, but it does result in a slightly different sound balance after mapping. I think it's worth trying out to see if you like it. Once your profile is created, it can be synced to computers as well.
Pairing the Creative Outlier Pros with other devices and my computer was quick and easy, it's done just like any other Bluetooth device these days.
Performance
These are the best sounding Bluetooth earbuds I've heard yet. In various songs and audio tests they can hit nearly the entire audio spectrum audible to humans, and individual sounds at all levels are clear and distinct. With music or movies that have a "wall of sound" from low to high, I can still easily pick out guitar licks or the rub of a finger on a bass string that got picked up in recording. If I use a pair of audiophile headphones I can just barely tell an improvement over what these earbuds can accomplish. The largest difference I notice between these Pros and the older Air V2s is the bass performance: in synthetic tests I can easily hear the bass down to nearly 20 Hz, where most other headphones and especially earbuds I've previously tested drop off between 50 and 30 Hz. This results in some impressive bass performance in songs and games. Those 10 mm graphene-coated drivers are doing solid work here.
For gaming (which is most of what I used these for while testing) all of the audio is just fantastic. Footsteps are crisp and clear, bass is rumbling, and dialogue is easily heard (a big problem in many games with my elder-millennial ears damaged by too many punk rock shows in my youth).
Battery life was phenomenal. I had days where I wore these for 12+ hours and they never died. With noise cancelling off, I believe the "up to 15 hours" playback time that Creative claims, unless you're blasting music at max volume for that whole time. Noise cancelling does reduce the battery life, but I usually had it on for those 12+ hour days.
Speaking of noise cancelling, these are among the best I've used. My gaming computer can push air rivalling a jet engine at times, but as soon as I turn the noise cancelling on it is nearly all removed with just a whisper remaining. There's also an ambient-noise mode, where it amplifies noise around you rather than minimizing it, useful if you're in public and want to listen to music without being oblivious to dangers or other people.
I regularly wore these for 4 or more hours without interruption, which is something that becomes uncomfortable for me with most earbuds. With my daily-carry buds I have to take them out after ~2 hours or my ears start to hurt. This is going to be very subjective; my favorite earbuds often don't fit my partner very well, and vice versa. The three different sets of included earbuds should fit most people pretty well though.
What I like
Great audio performance
Good noise cancelling
Great battery life
Wireless charging
Solid reliable connection
What I'd change
I know it's a trade off for portability versus battery life, but for this to be a daily driver pair of earbuds I would need the case to be just a bit smaller
Final thoughts
The Creative Outlier Pro earbuds have become my go-to audio device for work and play. Whether sitting in endless Zoom/GoTo/Teams meetings, enjoying music while writing for The Gadgeteer, or playing hours of Tiny Tina's Wonderlands in pursuit of that next great piece of gear, the Creative Outlier Pro earbuds do it all, with battery to spare, while sounding fantastic.
Price: $89.99
Where to buy: Creative and Amazon
Source: The sample for this review was provided by Creative