We use affiliate links. If you buy something through the links on this page, we may earn a commission at no cost to you. Learn more.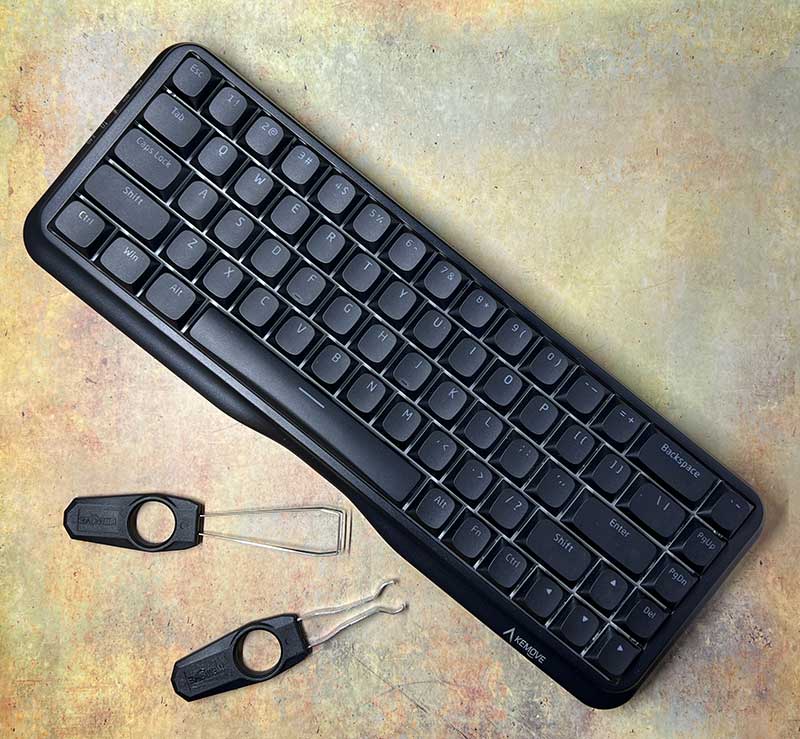 CROWDFUNDING REVIEW – I've dabbled in mechanical keyboards for years and I'll review one, enjoy using it while I'm testing it, and then immediately after the review is published I will go back to my prior favorite keyboard (If you want to know which keyboard is my current fave then check out Julie's favorite gear page).
Why do I return to my old stand-by non-mechanical keyboard? Because I'm super picky when it comes to keyboards and my fingers love what they love. However, this doesn't stop me from continuing to try more mechanical keyboards because I suffer from FOMO and am always chasing the next great thing and hope at some point a mechanical keyboard will win me over.
The latest mechanical keyboard under my fingers is the Kemove K68 Butterfly mechanical keyboard which is currently seeking funding on Kickstarter. Let's see if it's my new current favorite. Ready, set, type!
What is it?
The Kemove K68 Butterfly is a mechanical keyboard. Ok, that was an easy description.
What's in the box?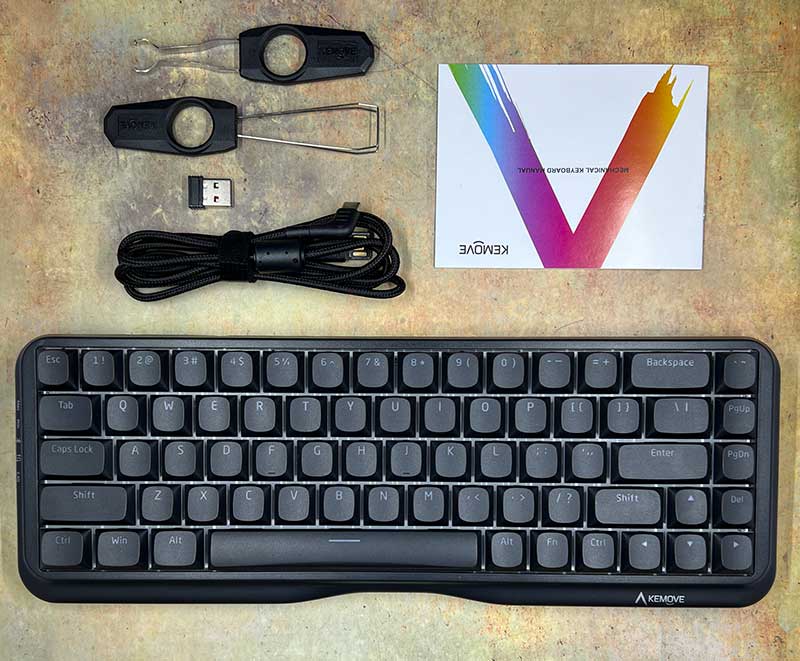 Kemove K68 Butterfly mechanical keyboard
USB-C cable (right angle cable)
USB receiver
Key pulling tools
User guide
Design and features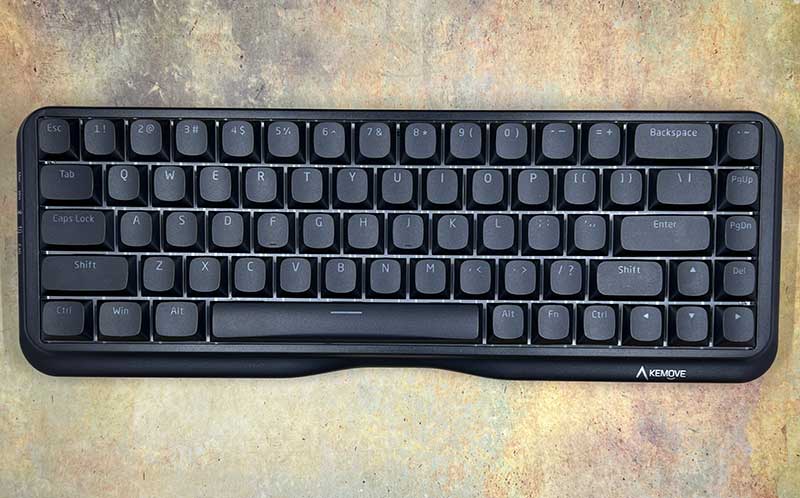 The Kemove K68 Butterfly mechanical keyboard features a plastic case and 68 keys. You can choose between the black version like I have here or a white version.
As you can see, the keyboard does not have a dedicated row of function keys or media control keys, but it does have arrow keys and page up/page down keys along the right edge and the right corner. To access function key functions, you have to press two key combos like FN+1=F1 and so on.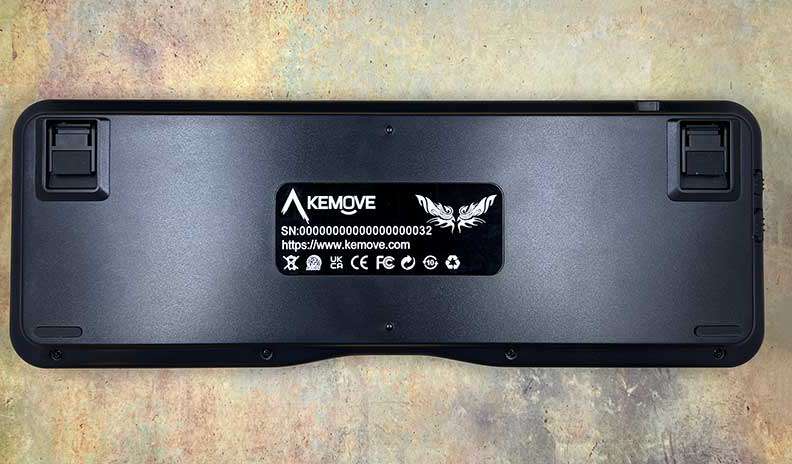 The upper right corner has a USB-C charging port and the bottom of the keyboard has flip down feet if you prefer a slight angle to the keyboard.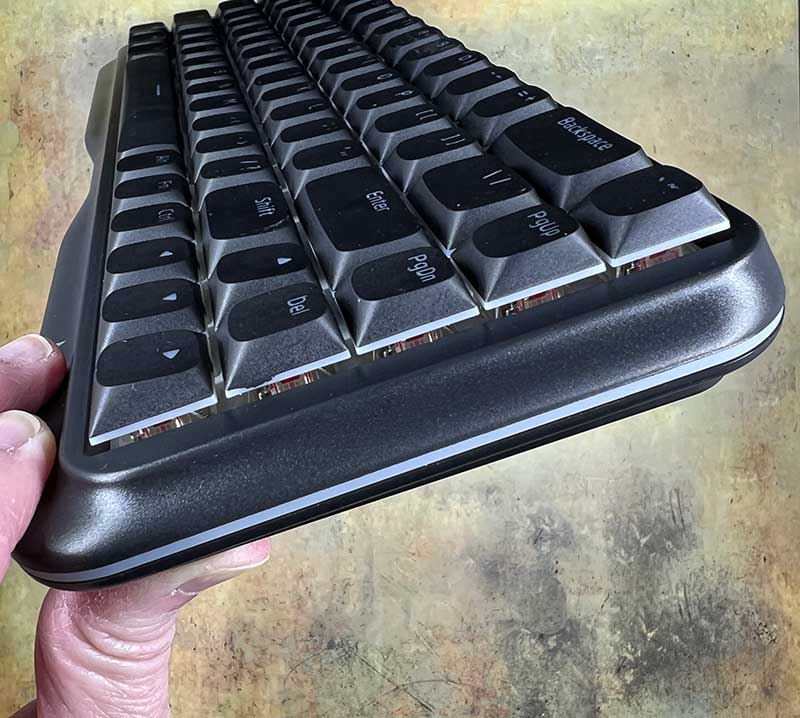 The K68 Butterfly keyboard is backlit and there's also an illuminated LED ring around the outer edge of the keyboard. See videos below that show the lighting effects and typing sounds.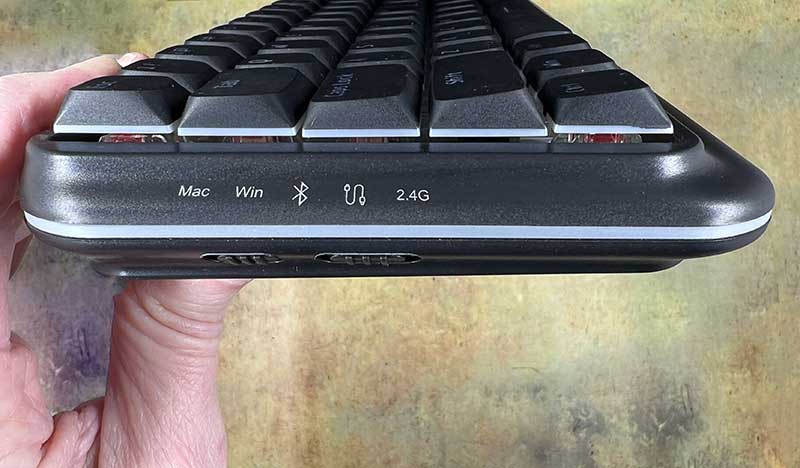 The left side of the Kemove K68 Butterfly mechanical keyboard has a Mac / Windows toggle switch and a Bluetooth / 2.4G connectivity switch. The 2.4G option is used with the included USB receiver adapter. I did all of my testing of this keyboard using Bluetooth with my 13-inch M1 MacBook Pro.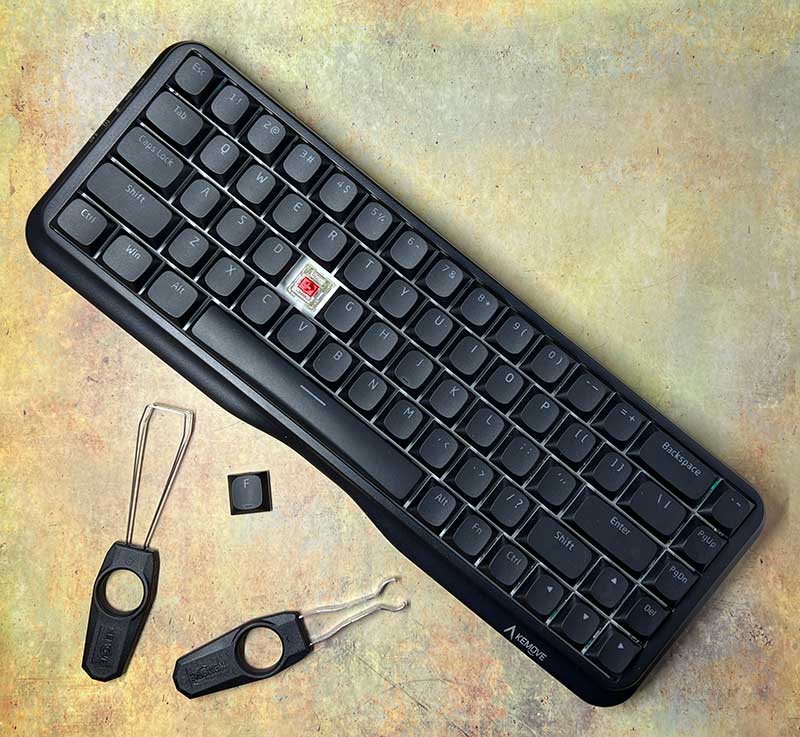 My review sample came preinstalled with Cherry switches. Using the included tools, I found it very easy to remove the low-ball keycaps which are only 1.6mm tall.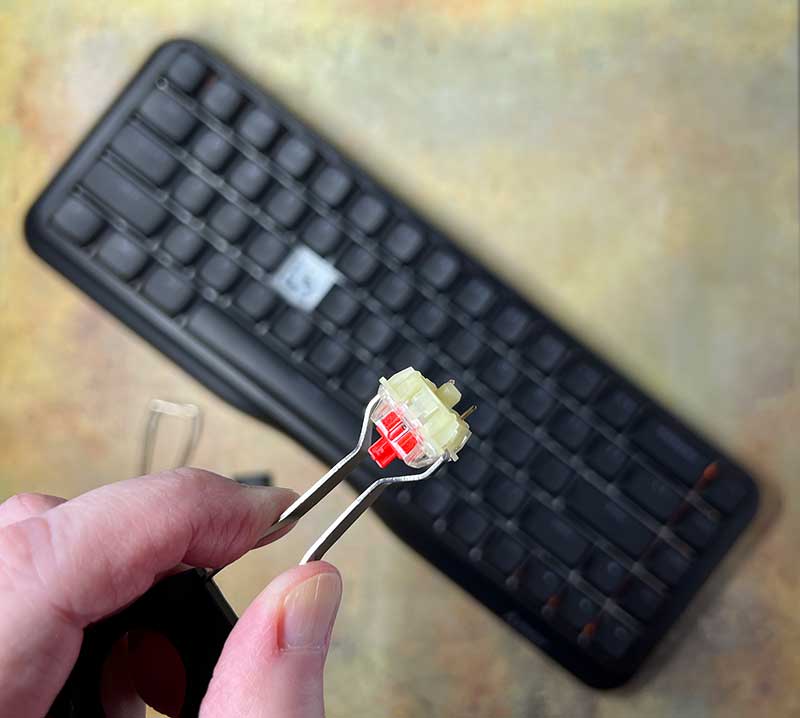 And even the hot-swappable switches themselves were easy to remove and then reinstall. The K68 can accept both 3-pin and 5-pin switches.
Let's type!
As I mentioned above, I tested the Kemove K68 Butterfly mechanical keyboard with my MacBook. I didn't think there would be any issues given the fact that the K68 keyboard offers a Mac/Win switch on the side. Unfortunately at the time of this review, the keyboard was not yet certified with Apple for full macOS support. Although the ALT key functioned like a CMD key on a macOS keyboard, the CTRL and WIN keys did not function like the CTRL and OPTION keys on a Mac. But besides those two keys, everything else worked fine. I did miss the lack of dedicated function keys and media control keys though.
Despite the problems with macOS, I found that typing on this keyboard was comfortable. The Cherry switches are easy to press for a touch typist like me and they provide good feedback and enough clicky sound to make typing fun. Check out the video below to hear what the keyboard sounds like with me typing on it.
The video also shows the default lighting effects. I didn't test all the lighting effects because the user manual that came with the keyboard sample wasn't very understandable. I couldn't even figure out how to turn off the lighting effects or even power off the keyboard for that matter.
See and hear it in action
What I like
Easy to customize with other switches
RGB lighting effects
Bluetooth or USB receiver connectivity
What I'd change
Needs a dedicated row of function keys and media control keys
Better support for macOS keys like the Option, and CTRL keys
Final thoughts
I'm still learning the ins and outs of mechanical keyboards so I can't claim to be an expert in this category of gadgets. But as a touch typist, I can tell you that the Kemove K68 Butterfly mechanical keyboard feels solid, is well made, and is comfortable to type on. Also, the lighting effects are fun without being too over the top.
Price: $74.99
Where to buy: Kickstarter
Source: The sample for this review was provided by Kemove.