We use affiliate links. If you buy something through the links on this page, we may earn a commission at no cost to you. Learn more.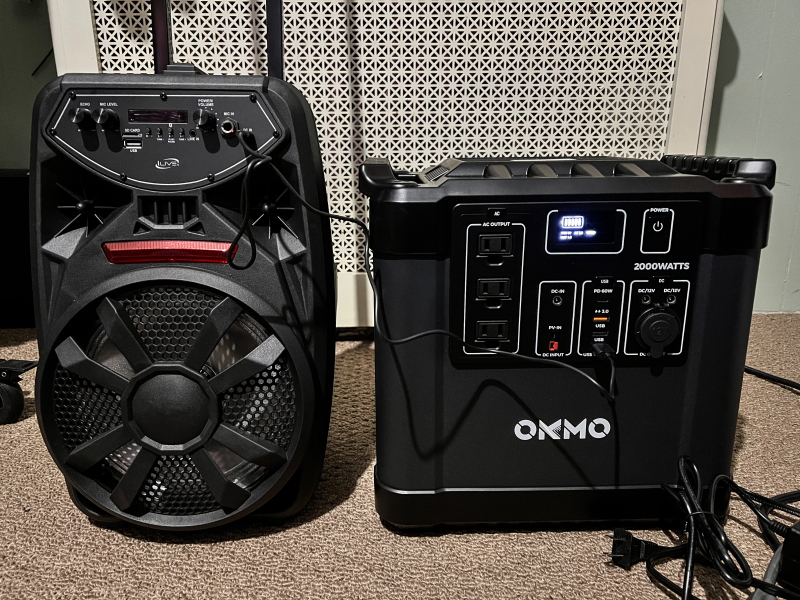 REVIEW – Despite how many years have gone by, I will never forget my ordeal during Hurricane Sandy in New York. During the 14 days that I spent without power, I really learned the lesson of making sure that I always have adequate power on standby for phones and to power radios, small fridges, etc. While power packs are readily available for purchase, not all power packs are created equally. I need what I would describe as a power station that has enough power to charge and power devices and to do so for several hours. Enter the OKMO 2000W G2000 portable power station.
What is it?
The OKMO 2000W G2000 portable power station is an on/off the grid power solution with the option of adding a solar solution that combines the power station with 2 x OS100 100W solar panels. It converts sun energy captured by OS100 100W solar panels into electrical power and then stores it in the G2000 portable power station for later use turning it into a solar generator. It features a 2220Wh capacity which is 2000W of power (5000W surge power). This reliable power source can provide clean power for campers, RVs, or as an emergency backup if your power goes out. It can support up to 10 appliances simultaneously.
What's in the box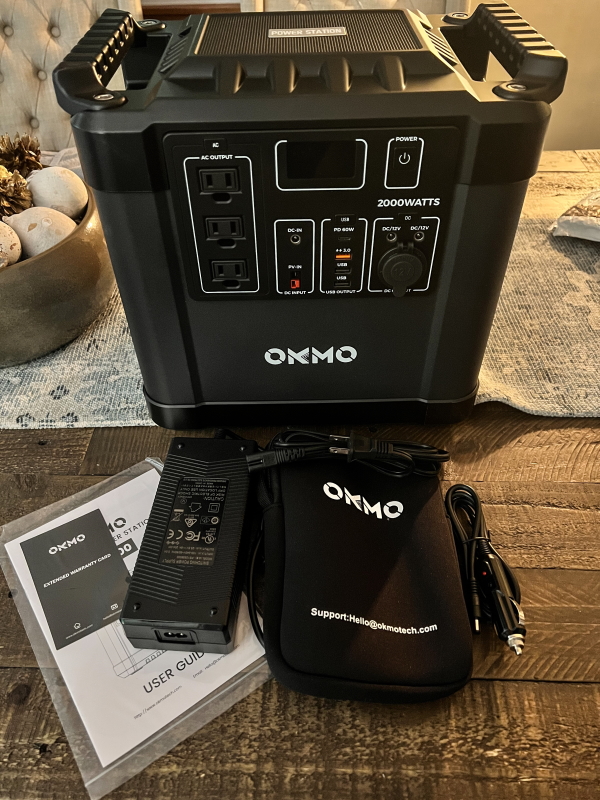 1 x OKMO 2000W G2000 portable power station
1 x AC Adapter
1 x Car Charger Cable
1 x User Manual
Design and features
Features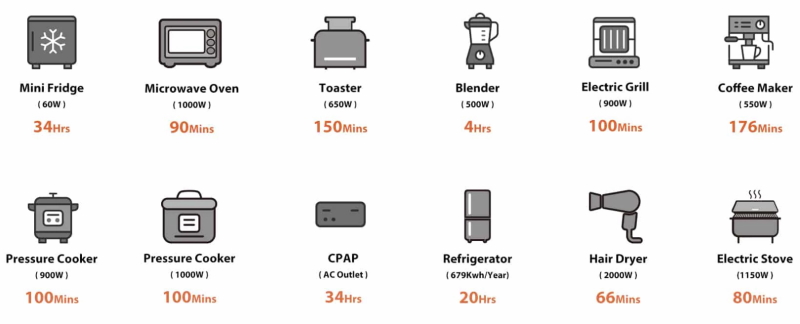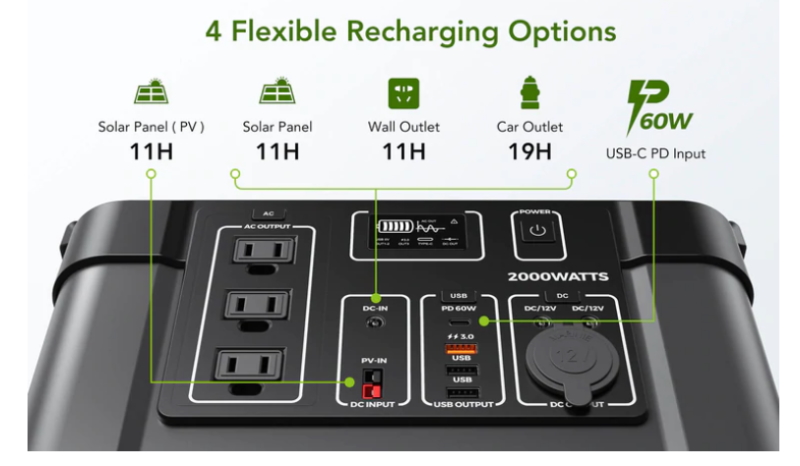 Larger Capacity and Higher Wattages: G2000 features a 2220Wh lithium battery capacity, 2000W continuous, and 5000W surge power.
10 MULTIFUNCTIONAL OUTPUTS:3*USB-A, 1*USB-C, 1*DC car port & 3*pure sine wave AC outlets. Just go off-grid and power your phone, computers, cameras, communication devices, CPAP, and electric grill.
Green Outdoor Power Station: High-Efficient solar charging with a built-in MPPT charge controller. The maximum input of the Anderson port is 200W By connecting 2 OKMO 100W solar panels.
Professional MPPT technology: G2000 can be charged with full sun at a fast speed.
Never miss one of our posts again. Sent MON, WED, and FRI with the latest gadget reviews and news!
Specifications: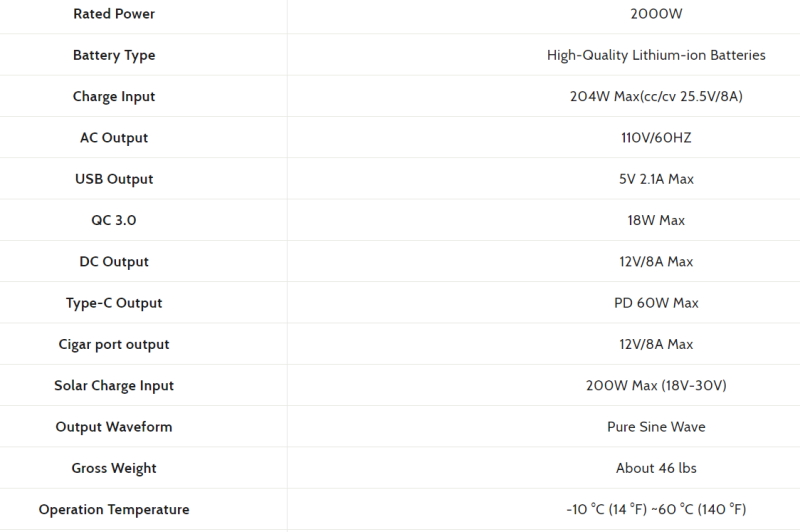 This power station is built like a tank, with 2 heavy-duty handles on the top and all of the ports and LED display on one side.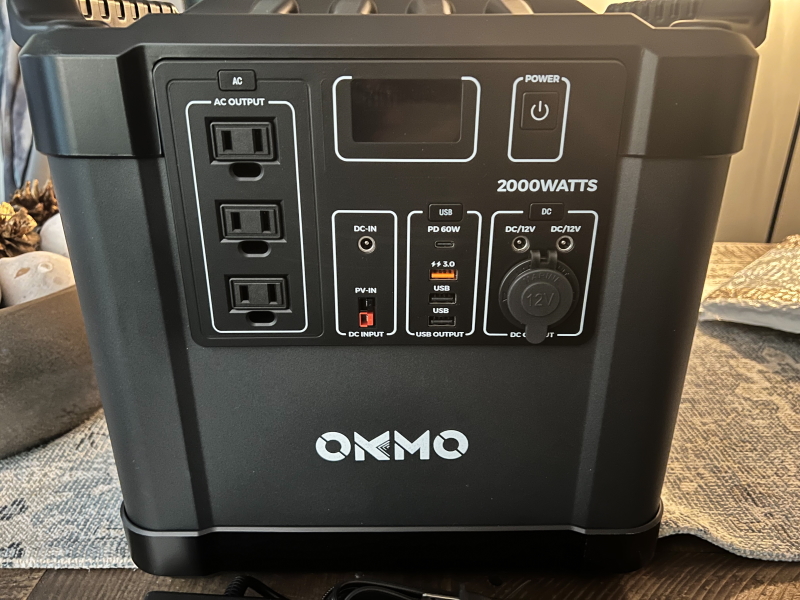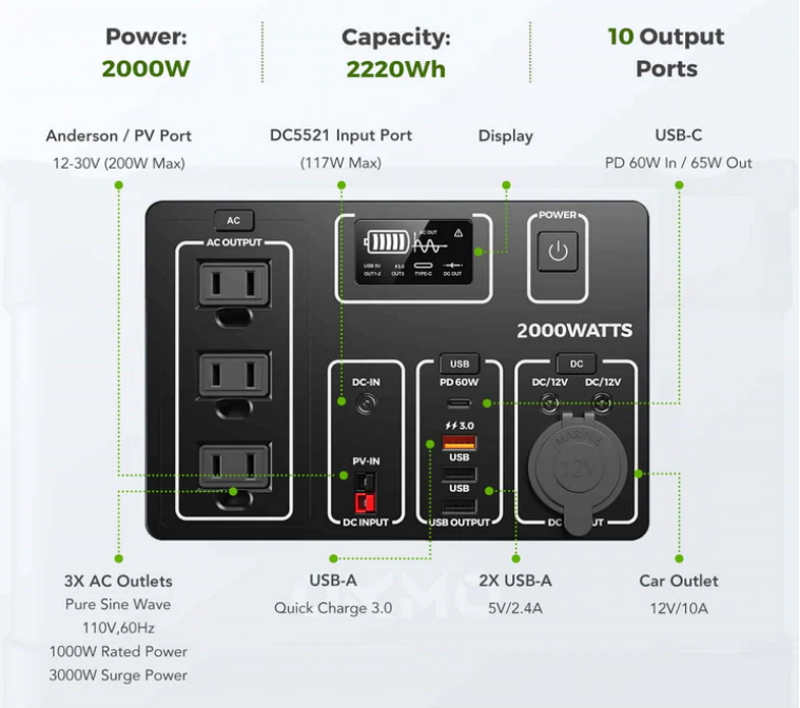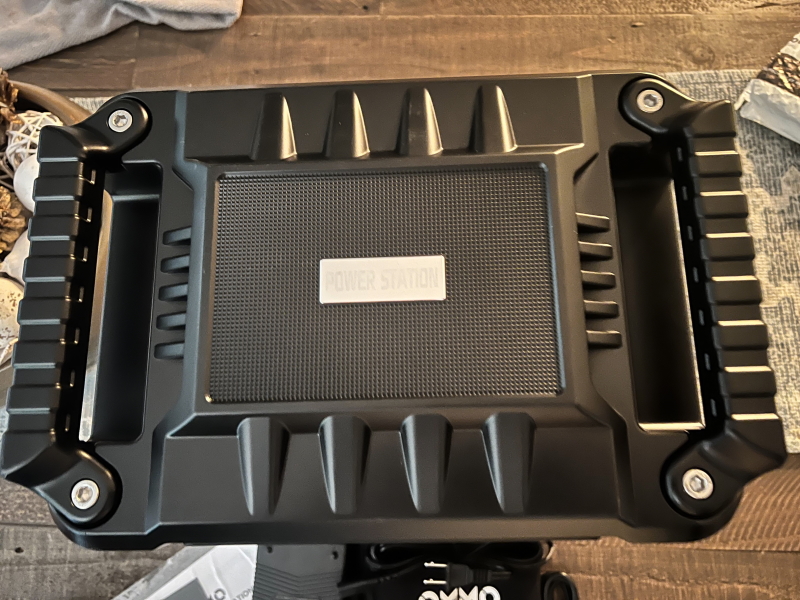 Performance
Of course, the first thing that I did was fully charge the power station. I cannot really provide charging time because it arrived almost fully charged.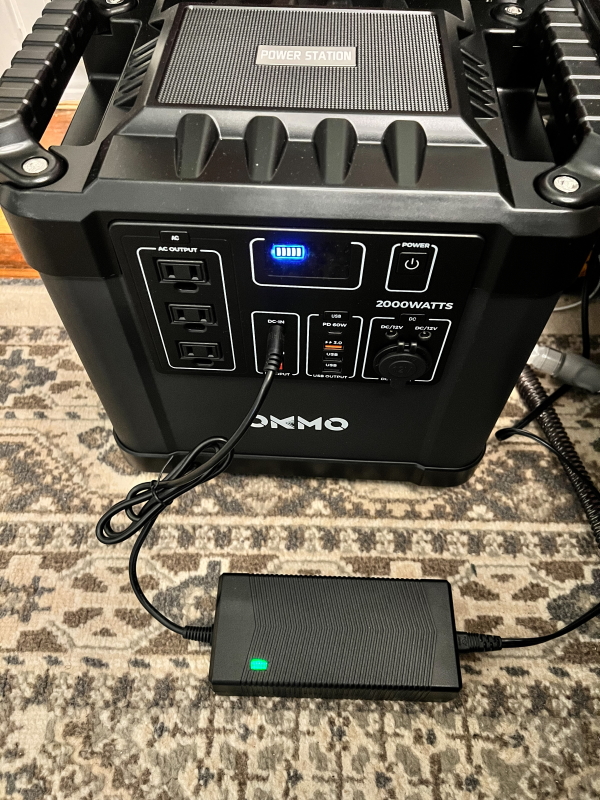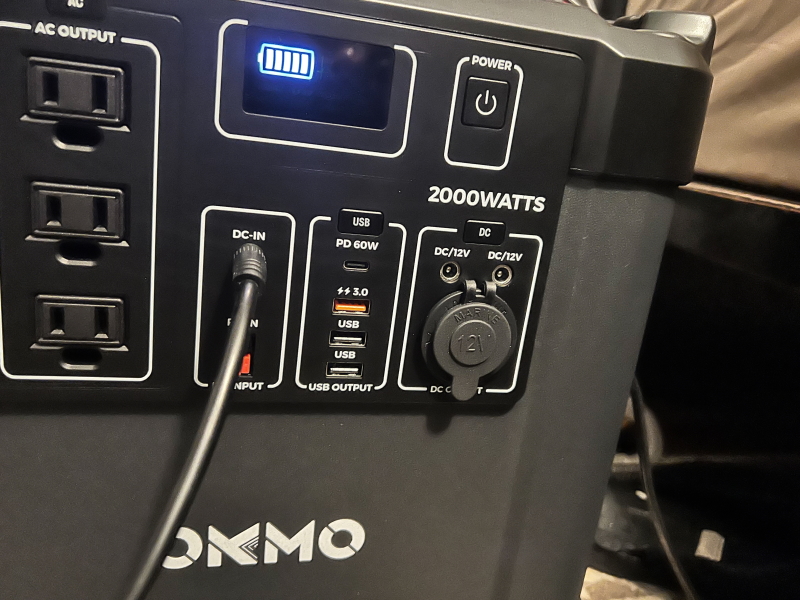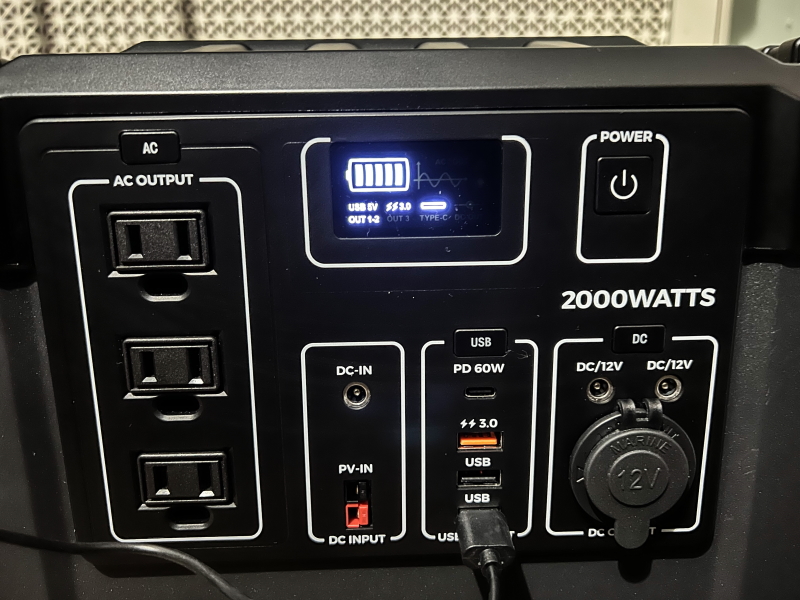 I then plugged in my cell phone not only to charge but to test the USB ports. I used a USB-A to USB-C cable and USB-C to USB-C cable to charge a variety of mobile devices They charge quite quickly and the USB-C PD port was able to power my wife's laptop and also my MacBook Pro.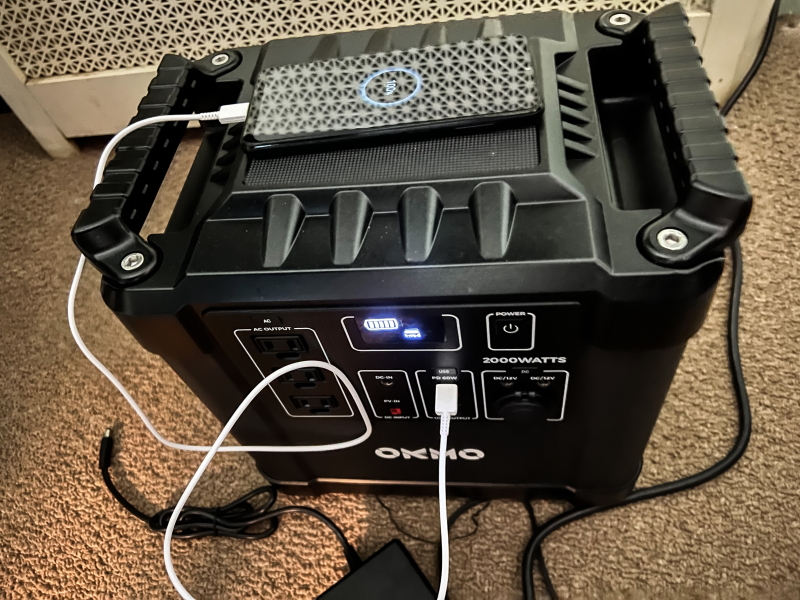 The photo below shows one of the load tests that I conducted. As seen in the photo, I was using my laptop, charging an iPhone 13 Pro Max, running a fan, and making coffee all at once, and the OKMO 2000W G2000 portable power station just handled it all with ease. I was not able to conduct the test with my wine fridge connected along with several other devices as yet, but I plan to very soon.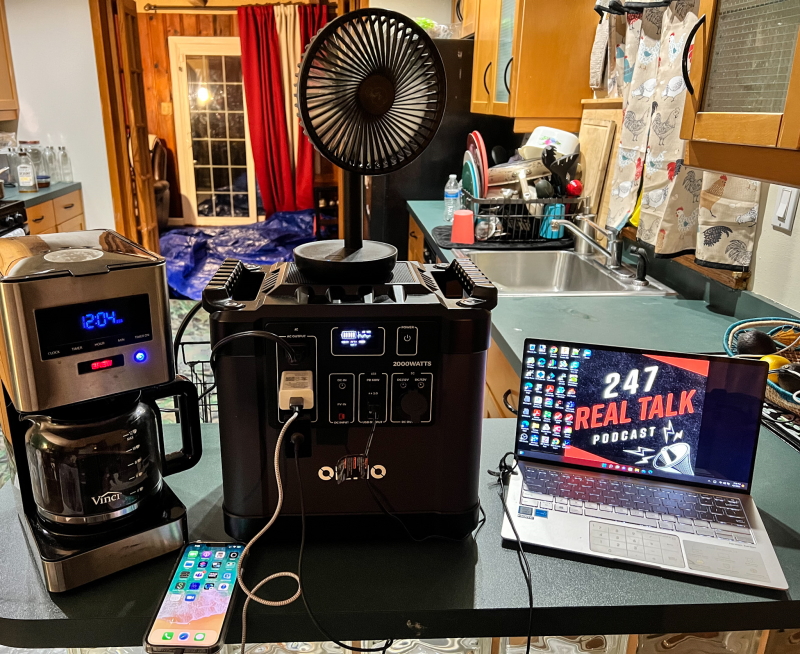 I really like the OKMO 2000W G2000 portable power station. From the power delivery to the charging options to the heft and build quality I am very impressed. If I had this device during Hurricane Sandy, things would have been quite a bit better. It is also great to have in my truck to use on road trips when the kids want to use their mobile devices while powering or charging them. This is by far the best power station I have tested and is now the go-to device albeit heavy like a big car battery to lug around. Not ideal for the beach or picnics unless you use a hand truck.
What I like
The strong robust build quality
The number and variety of ports
The recharging options
The power output available for charging and powering devices
What I'd change
I would add more USB-C ports
Final thoughts
I own a few power stations that have different output capacities and port combinations. The OKMO 2000W G2000 portable power station is currently the most powerful and most impressive one that I own. I was impressed to test it by making coffee, charging my phone and running a fan, and charging and using my laptop. And will all that connected I still could have powered a small fridge and some other devices. It is heavy, but its capabilities support its weight. I give it a very well done and two thumbs up!!
Price: $1399.99
Where to buy: Okmo website and Amazon
Source: The sample for this review was provided by Okmo.