We use affiliate links. If you buy something through the links on this page, we may earn a commission at no cost to you. Learn more.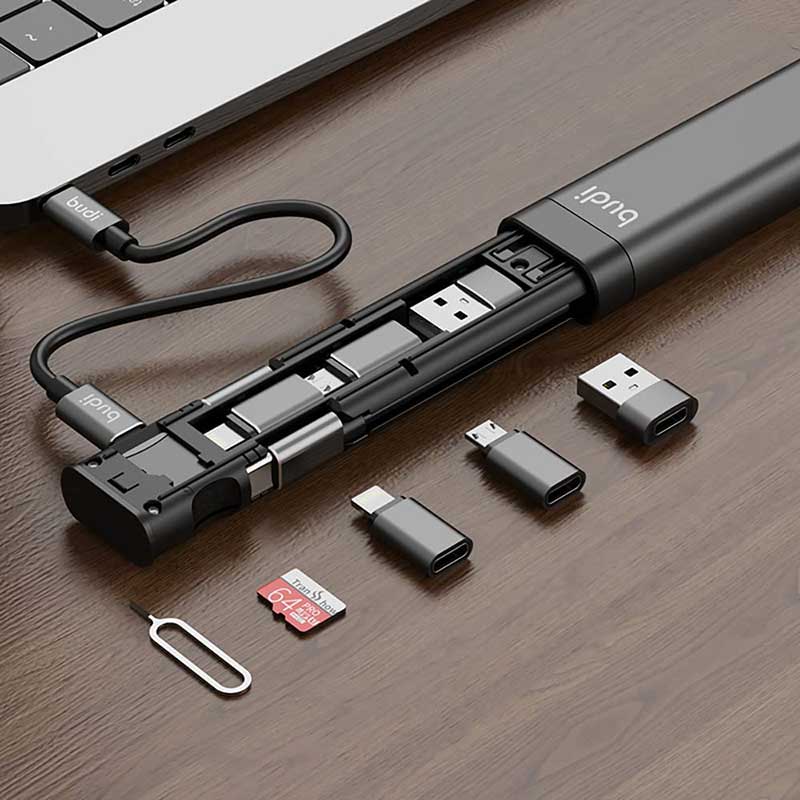 NEWS – EDC gear related news and reviews are extremely popular on this site. But EDC isn't just for outdoor enthusiasts and preppers. Every Day Carry products are for everyone. Even tech geeks like a lot of you (and me).
Budi is a 9-in-1 computer multi-tool. It features storage for 6 microSD cards and 2 SIM cards while also offering a SIM extraction tool, USB-C to USB-C cable, microSD card reader, and adapters so that you can use this device with iOS devices, micro USB devices, and computers.
Budi packs card storage and a card reader in a thin form factor that fits easily in a pocket or your favorite gear bag. It's only $22.99 on Amazon so go get one now and if you'd rather store your SD and microSD cards in your wallet, I love these credit card-sized microSD card holders and have some in my own tech EDC Altoids tin.