We use affiliate links. If you buy something through the links on this page, we may earn a commission at no cost to you. Learn more.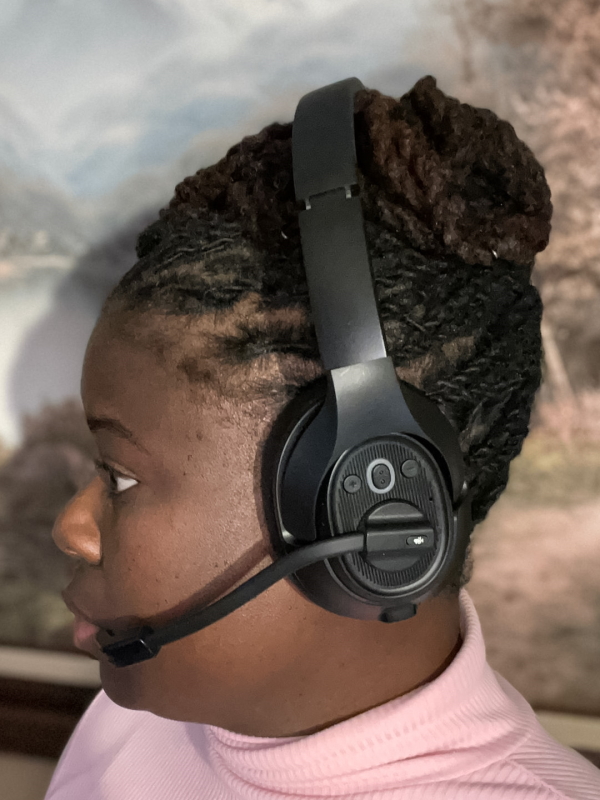 REVIEW – As most of you have heard by now, one benefit that has been a  result of the Covid pandemic is more options for remote work. Just recently, my wife started a new WFH job that is just about 100% remote and so virtual meetings are now par for the course for her. Her company provided a new laptop, and she purchased a USB headset to attend her meetings. It works well, with the only disadvantage being always 100% tethered to the laptop. When I got the opportunity to test and review this EKSA H1 Noise Canceling Trucker Bluetooth Headset with Microphone, I figured that it could work out to be a better option for her. She has now been using it for a few weeks. Let's see what she thinks of it.
What is it?
The EKSA H1 Noise Canceling Trucker Bluetooth Headset with Microphone is a wireless over-the-ear headset that features a 99ft long wireless range, up to 30 hours of talk time, and a mute button. The earpad is designed to provide all-day comfort.
What's in the box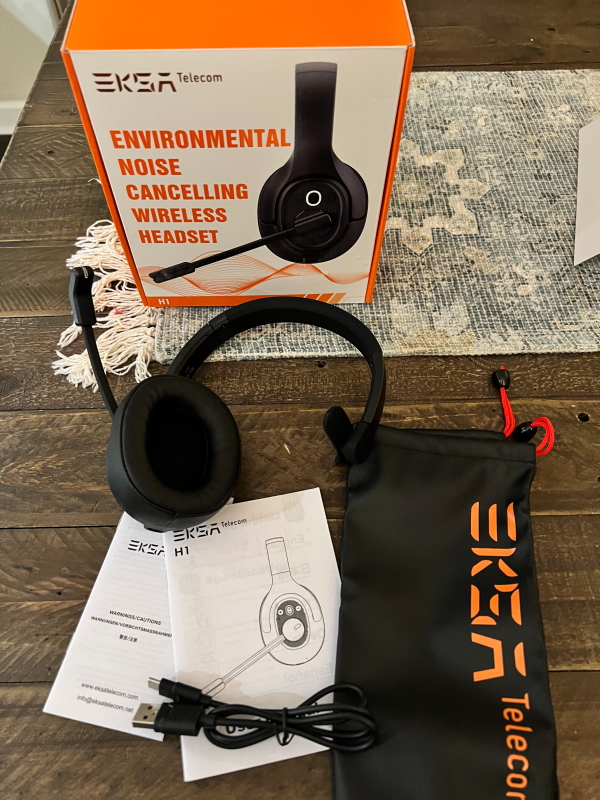 1 x EKSA H1 Noise Canceling Trucker Bluetooth Headset with Microphone
1 x USB Charging cable
1 x Storage Pouch
1 x User Manual
Design and features
Features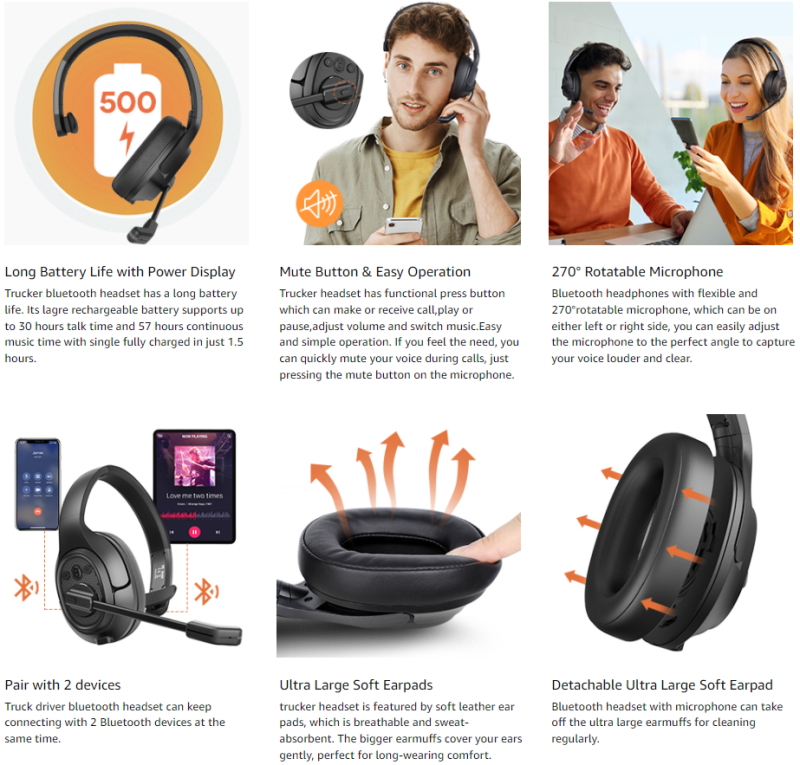 99ft Ultra-Long Wireless Connection: H1 Bluetooth headset is specially designed for truckers, call centers, construction sites, and warehouses. This Bluetooth headphone with noise-canceling microphone features an ultra-long wireless operating range up to 99 feet/30 meters away for better connectivity, faster transmission, and better stability. (Note: Wireless connection distance can reach even longer distances of 50 meters/164feet, provided there are no obstacles.)
World-Class Environmental Noise Cancelling Headset:  With these wireless headphones with a microphone, you can make calls anywhere. The trucker Bluetooth headset comes with a unique adaptive environmental noise-canceling chipset technology that monitors background noise and instantly produces an opposite signal, eliminating up to 99.6% unwanted disruptive noise.
Extremely Comfortable Headset: This Bluetooth headset with a microphone is built for your comfort. It features an ultra-large soft earmuff that is removable and very easy to clean. You can wear it all day, and use this Bluetooth headset for truck drivers no matter the head size. You can also adjust the headband to help you reduce the pressure on your head. This EKSA H1 trucker headset can pair with 2 devices simultaneously, ideal for switching between listening to music and clear calls.
Long Talking Time & Mute Button: With a large rechargeable battery, you can talk all you want. Keep talking all day with a battery that's built to go the distance. This massive battery supports up to 30 hours of talk time and 57 hours of music time, and it charges fully in just 1.5 hours. you can monitor the battery level in your wireless trucker headset through your phone. If you feel the need, you can quickly mute your voice during calls, just pressing the mute button on the microphone.
Suitable for Left/Right Ear: The 270°rotatable mic is reversible to use this truck driver Bluetooth headset on your left or right ear. The microphone stalk is flexible, allowing you to easily adjust the microphone to the perfect angle for your loud & clear voice.


The EKSA H1 headset is mostly made of plastic. The control buttons are on the side of the earpiece. The mic arm can swivel to accommodate you wearing it on either ear. The headband also extends. There is a tiny LED next to the USB port that indicates the charging status.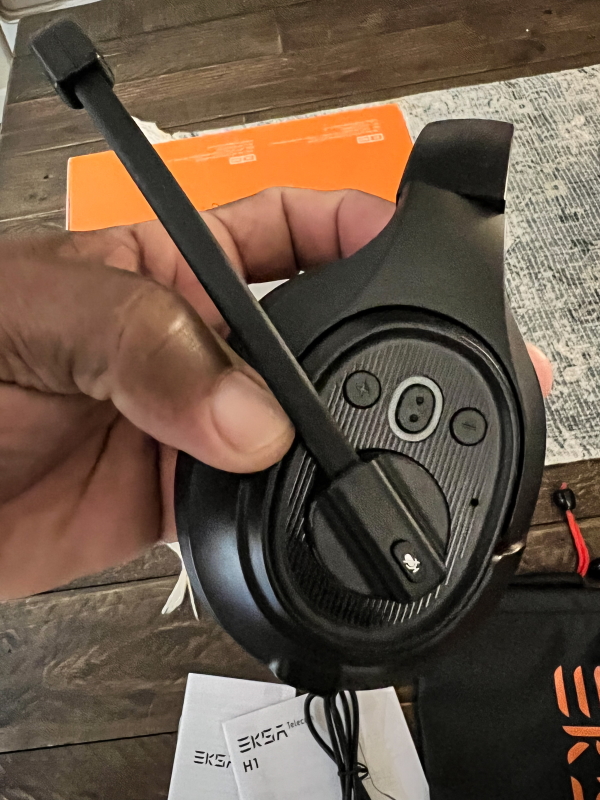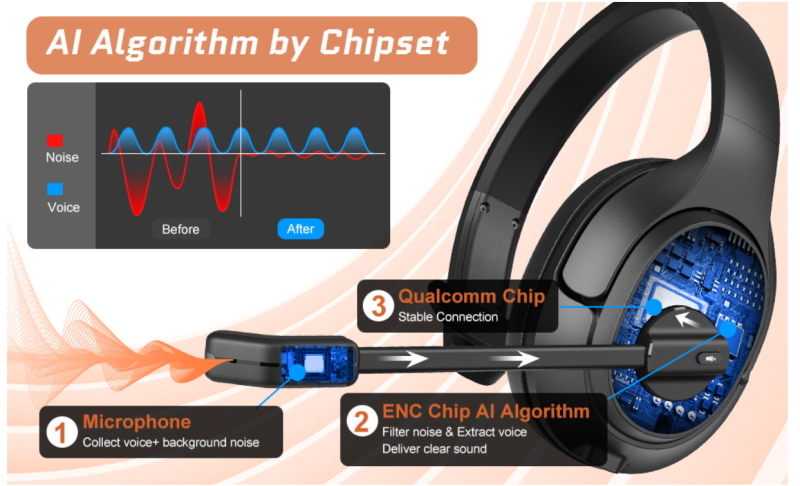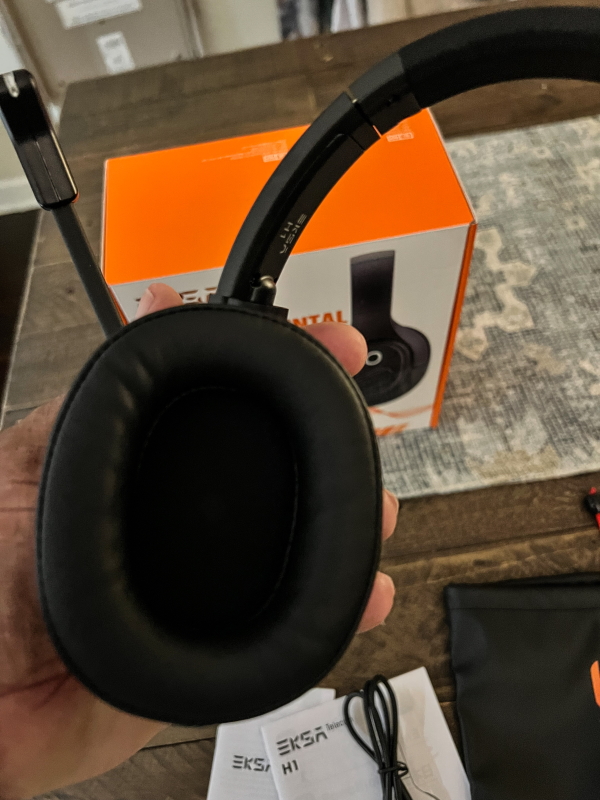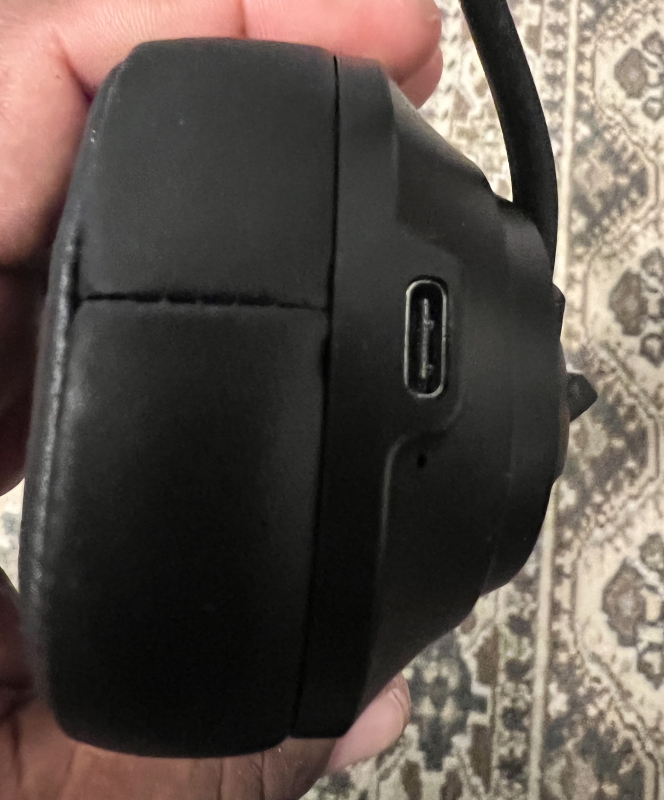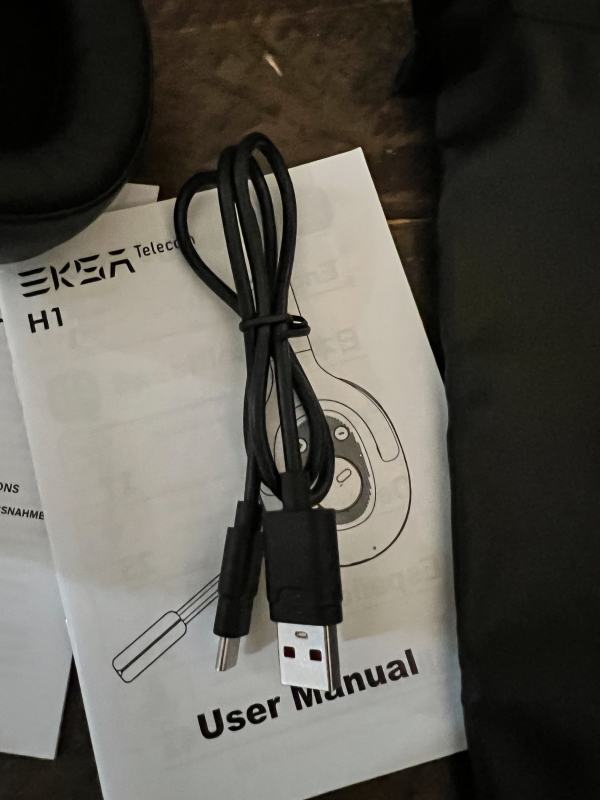 Performance
First, I charged the headset fully and then connected it to my wife's laptop.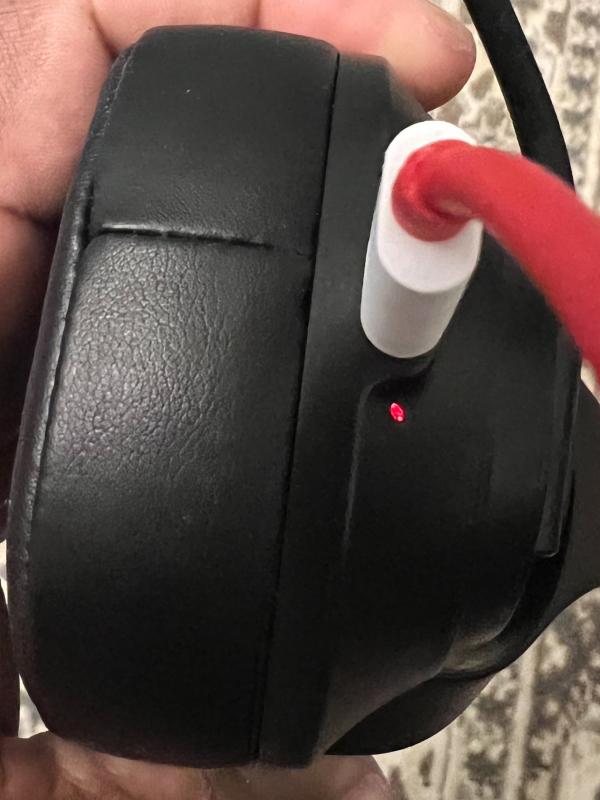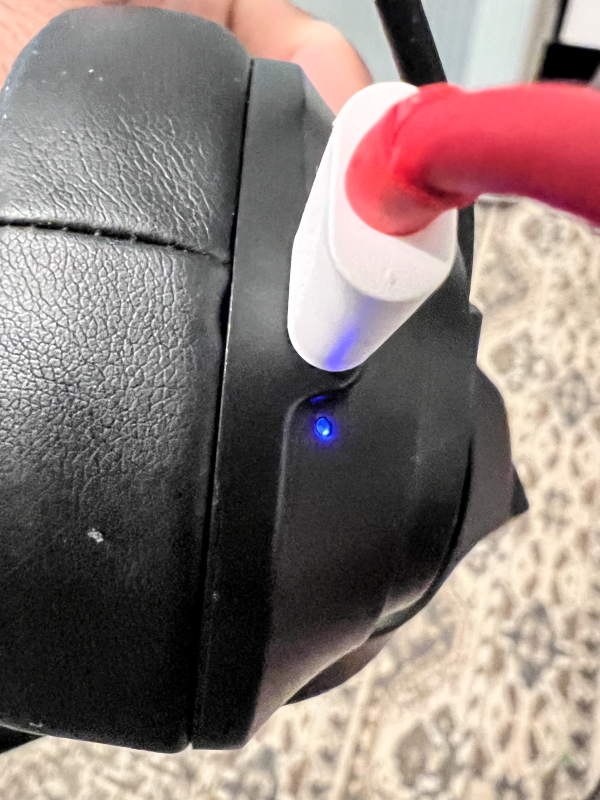 The Bluetooth connection was easy and straightforward.
Next, it was time for my wife to test it with her Zoom and Microsoft Teams meetings, regular phone calls, and online training seminars.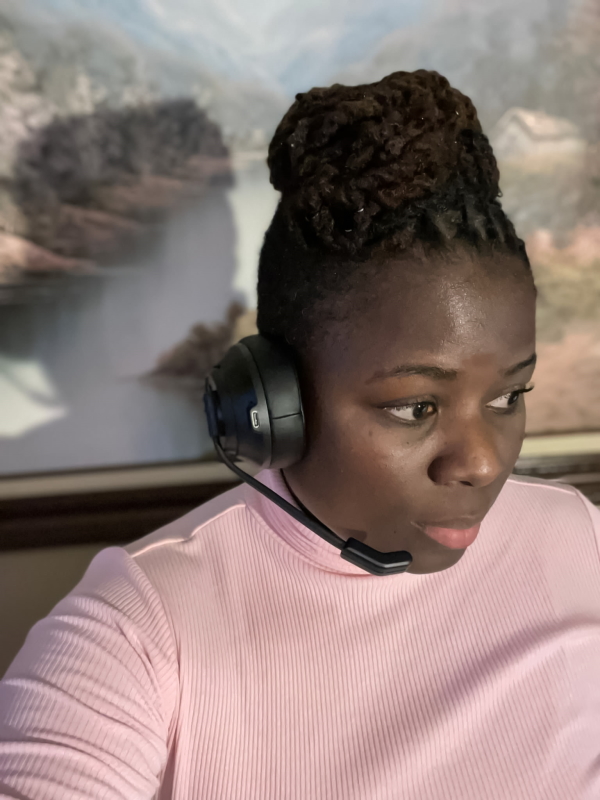 After using the EKSA H1 headset for a couple of weeks, my wife really likes it and it is what she now uses daily for her Zoom and MS Teams meetings, as well as for her online training session and seminars. She loves the audio quality and has walked to the other side of our home and the Bluetooth has remained connected. She also uses it for phone calls with her iPhone 12 max with no issues. She says that it is comfortable to wear for long periods of time and that the noise cancellation works well. The only issue she encountered was that on a few occasions, other attendees on Zoom indicated that they could not hear her clearly. However, based on tests on other platforms, our assumption is that is likely a Zoom quality issue.
What I like
The attractive design
The range
The mic arm offers enough movement and range that allows you to use it on either ear
Charge lasts for an entire working day of frequent use
What I'd change
Final thoughts
While the EKSA H1 headset feels very "plasticky" and should not be handled roughly, my wife very much appreciates the overall performance. The freedom of Bluetooth along with the good sound and the flexibility to use it on either ear are all great features. There were a few occasions when using Zoom that the other attendees complained that they could not hear my wife clearly. However, since they work well for every other use they deserve a well done!!
Price: $79.99 (Amazon is currently offering a $25 coupon. Final price = $54.99)
Where to buy: Amazon
Source: The sample for this review was provided by EKSA