We use affiliate links. If you buy something through the links on this page, we may earn a commission at no cost to you. Learn more.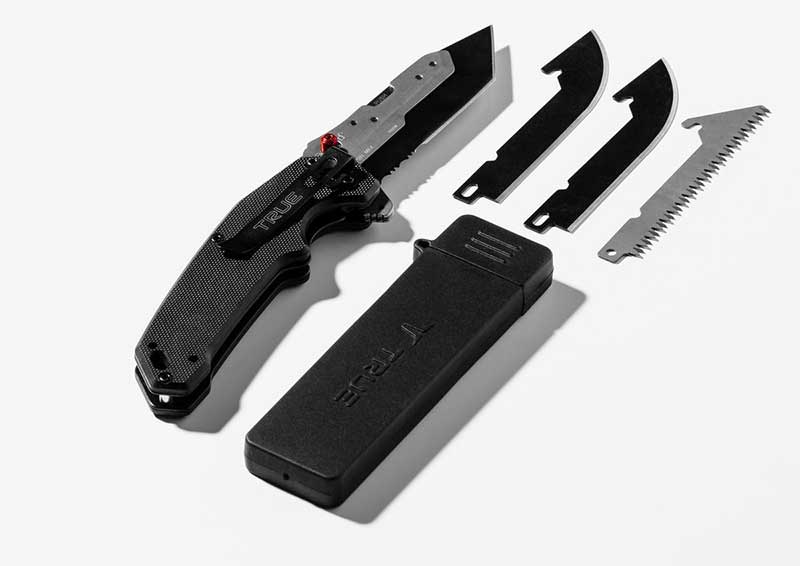 NEWS – Do you appreciate the convenience of replaceable blades like you see with box cutters or utility knives? Then you should check out the True Swift Edge Replaceable Blade Knife that puts that feature into the form factor of a real pocket knife with a full-sized blade.
This knife features a G10 composite handle, a ball-bearing flipper mechanism, and a patent-pending two-step blade release system that makes it easy to switch the blade when it becomes dull or you need extra functionality like the ability to saw.
The True Swift Edge Replaceable Blade Knife comes with four blades: one tanto, two drop points, and one saw. If you want to add this knife to your EDC, head over to true.acgbrands.com where it's $49.99 and a 5pk of replacement drop point blades are $24.99. And if you're looking for a bargain on a similarly designed knife, head over to Amazon where I found a replaceable blade knife for $25.95 and it even comes with 7 blades.