We use affiliate links. If you buy something through the links on this page, we may earn a commission at no cost to you. Learn more.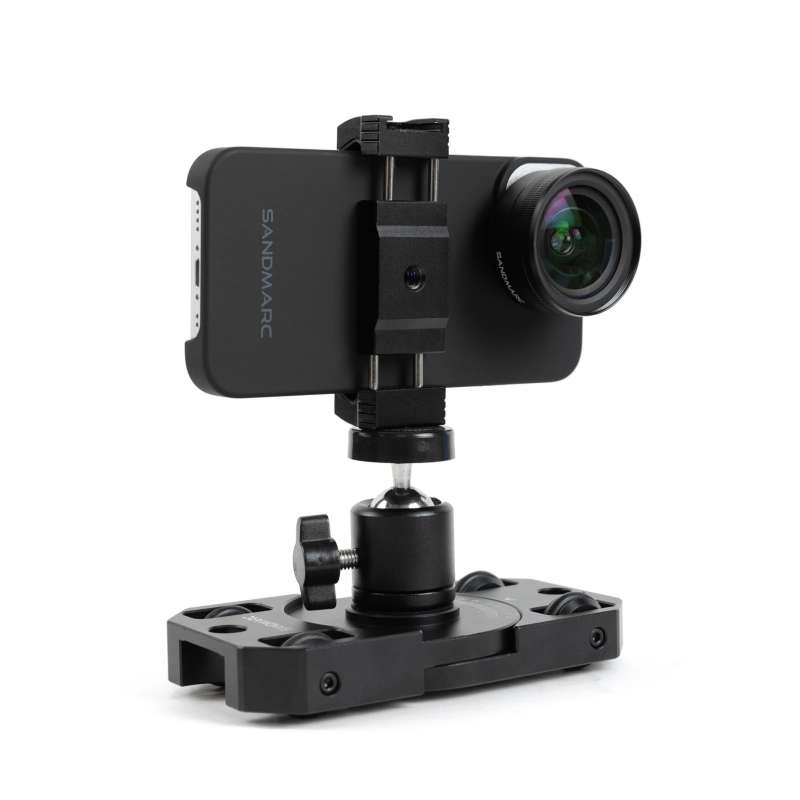 NEWS – SandMarc, makers of lenses and lighting for (mostly) iPhones has just announced a new product to further enhance your iPhone video work: the Motion Dolly for iPhone. It's a machined, articulating, trackless, 4-wheeled dolly with a ball-head camera mount attached. The nylon wheels offer smooth traction. The locking, marked angling for the hinge means you can repeat shots, or test various angles for different shots and measure changes.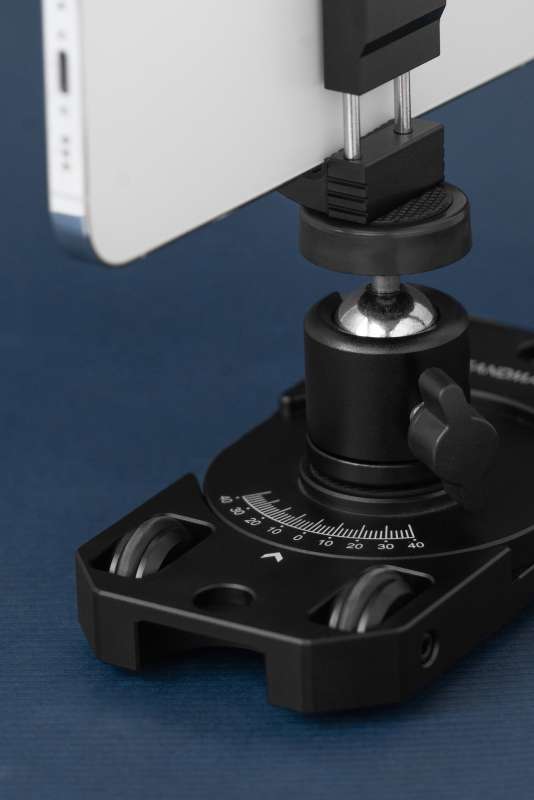 The ball head, phone holder, and various mounts are included. Compatibility runs all the way back to the iPhone 4! Adding this to your existing collection of lenses and lighting gives a visual artist a huge arsenal of tools to use in your creative endeavors.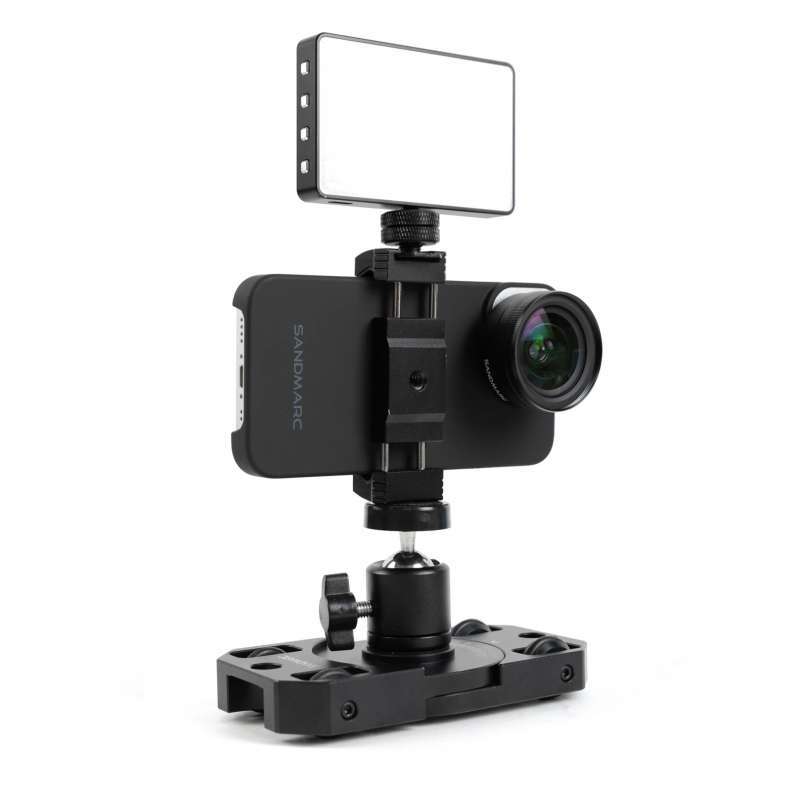 At less than $100, SandMarc has entered a field with few competitors. Larger, much more complex rigs are available to get the types of shots you can capture with a motion dolly, but there are almost none of any quality in this space at that price point. Hopefully, we'll get a chance to review one here at The Gadgeteer!
Price: $89.99
Where to buy: Pre-order at SandMarc website