We use affiliate links. If you buy something through the links on this page, we may earn a commission at no cost to you. Learn more.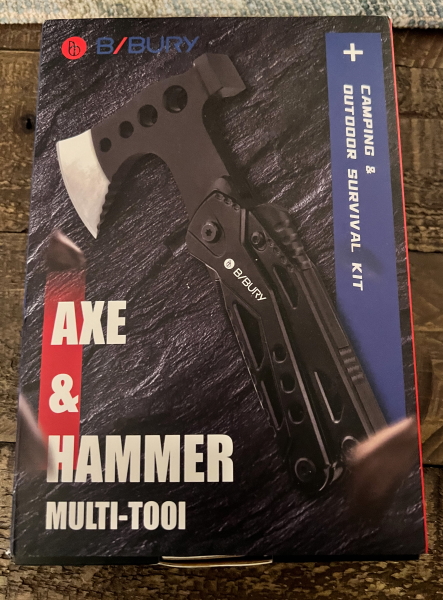 REVIEW – Thus far I have been very successful at remodeling my basement and one specific reason is that I am a guy who believes in having just about every relevant tool and a few that may not be relevant but can be invaluable when trying to do something slightly "irregular" or outside of the recommended process. When working within an older home, I constantly come across weird issues and need some type of multifunction tool either because of the size of the tool that is needed or the type of approach I need to take to resolve the issue. While it seems to be designed more for outdoor activities, this BIBURY Multi-tool Axe caught my eye as a tool that could be very helpful as I continue working on my indoor DIY remodeling projects.
What is it?
The BIBURY Multi-tool Axe is a 15-in-1 multi-tool for the camper, outdoorsman, or DIYer accessory that combines a Portable Hammer, Hatchet Pliers, Screwdriver, Whistle, and a  Magnesium Rod for Camping, Hiking, Hunting, and more!!
What's in the box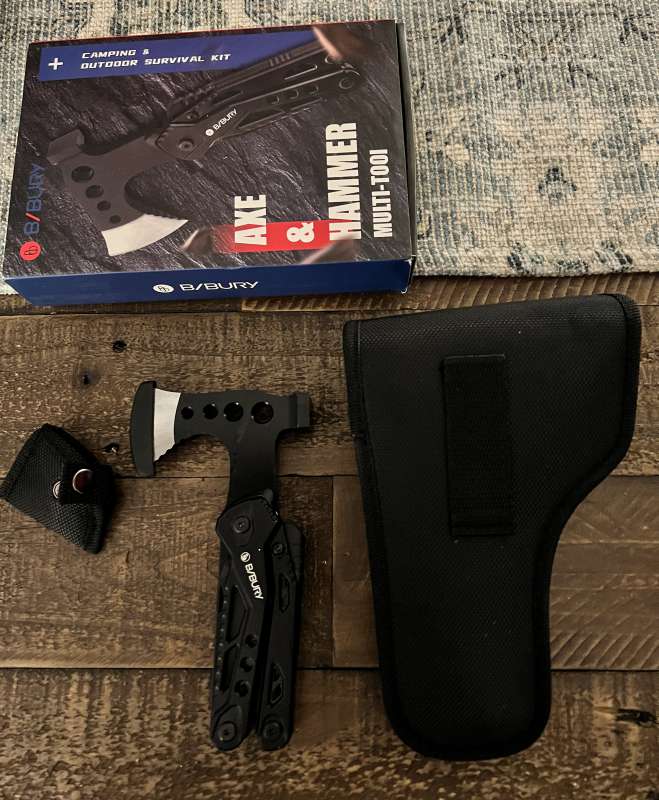 1 x BIBURY Multi-tool Axe
1 x Storage Pouch
Design and features
Features
15-in-1 Multitool Kit: BIBURY compact multi-tool contains 15 different tools including hammer, Axe, pliers, screwdriver, saw, cutter, bottle opener, file, magnesium rod, and whistle. It is made of high-quality stainless steel and the tools are covered with durable black oxidation, this makes them rust-resistant, the service life is perfectly extended. Definitely super cool dad gifts and gadgets for men.
A MUST-HAVE EDC: These men's tools are strong enough for cutting, prying, hammering nails, twisting screws, opening fire hydrants, sawing wood, strong enough to break window glass, cut seat belts in dangerous leaks, etc. Ideal for exploration, camping trips, fishing, hunting, hiking, backpacking, excursion, or just stowing away in the car for emergency use.
EASY TO CARRY: Solid nylon bag holds gear well. A small additional rubber protective sleeve secures the blade to avoid possible injury when using the hammer or any other tool except the ax. Multiple tools in one layout save toolbox space and give you the convenience of taking them out. Super unusual outdoor gifts for men. Note: Use with care to avoid scratches from the sharp ax blades.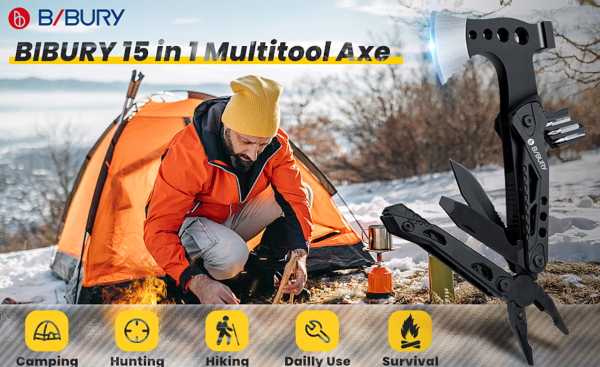 The BIBURY multi-tool axe is a medium-size all-metal tool. The sub-tools are nicely tucked away. At the top, there is the axe, hammer, and screwdriver bit holder. It is relatively slim for a tool this size.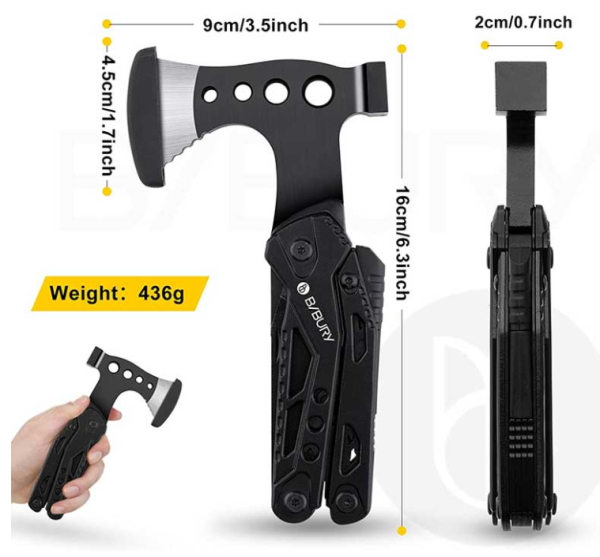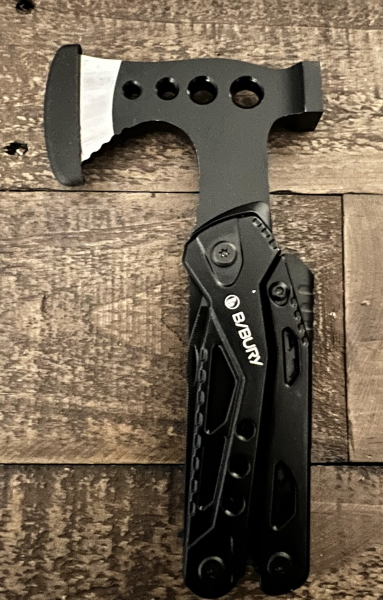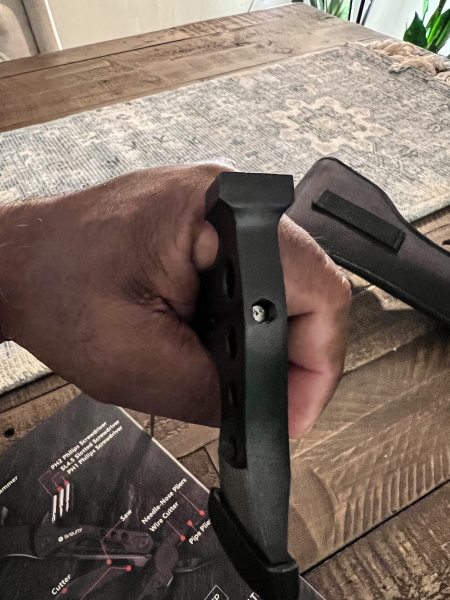 Performance
This multi-tool has a total of 15 built-in tools. Everything feels very solid and most of the tools can be accessed easily with IMHO the exception of the 3 screwdriver bits. All of the built-in tools are useful in multiple ways and nothing feels like it will easily break. The ax head is capable of chipping wood and even sharpening a carpenter's pencil. The hammer is able to pound nails into soft to medium-density wood. It would probably work on hard high density wood as well but I would not use it for that. The pliers work great for pulling out wood staples and the wire cutter will cut off small nail heads. Not sure how long the cutter blade would stand up to that type of abuse.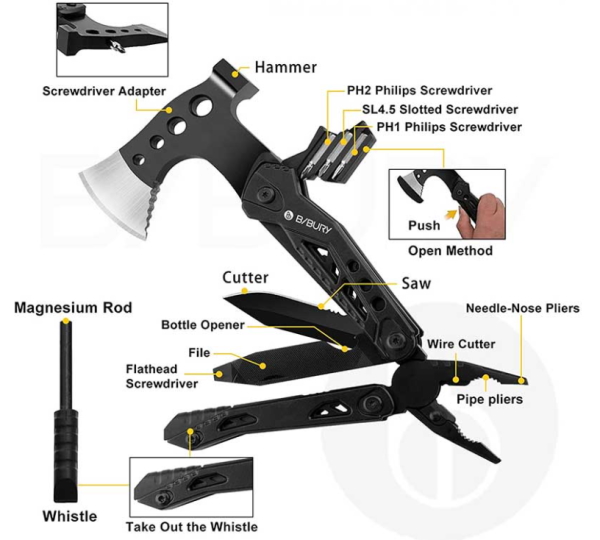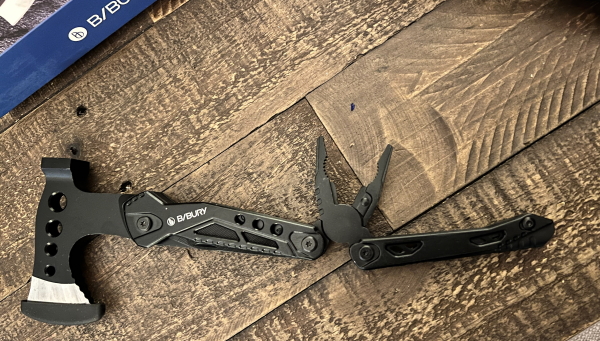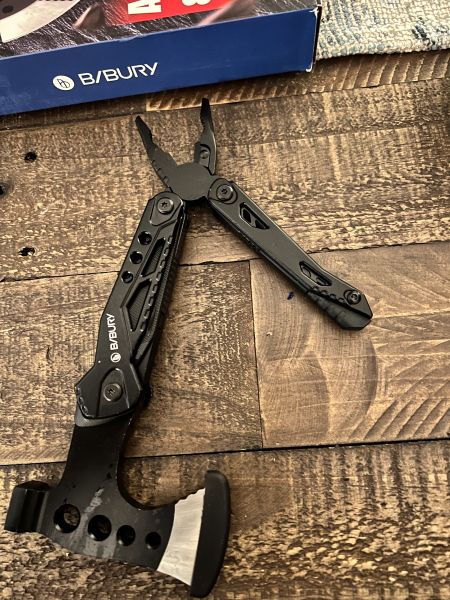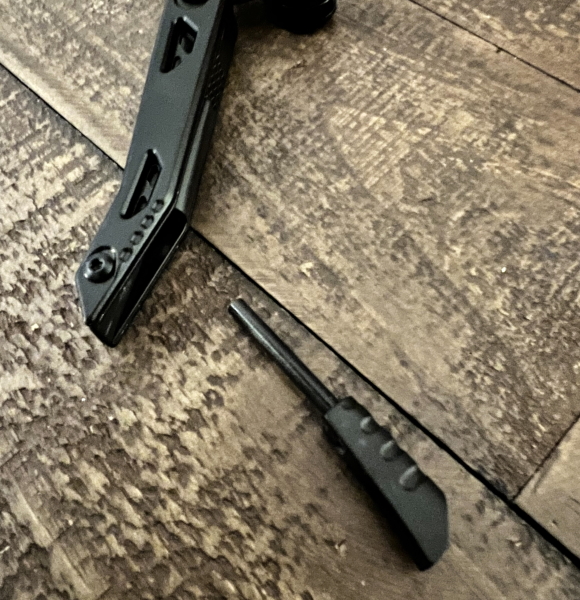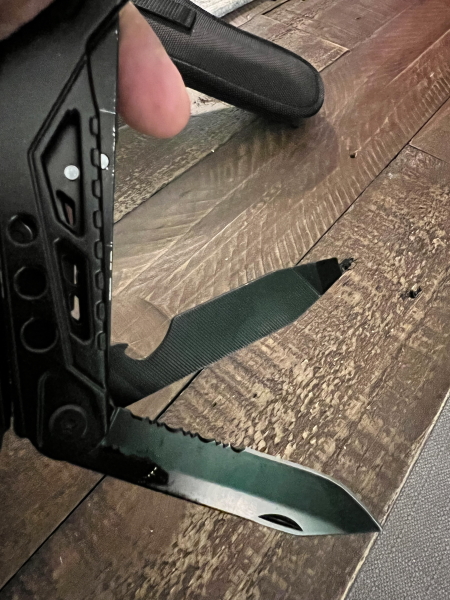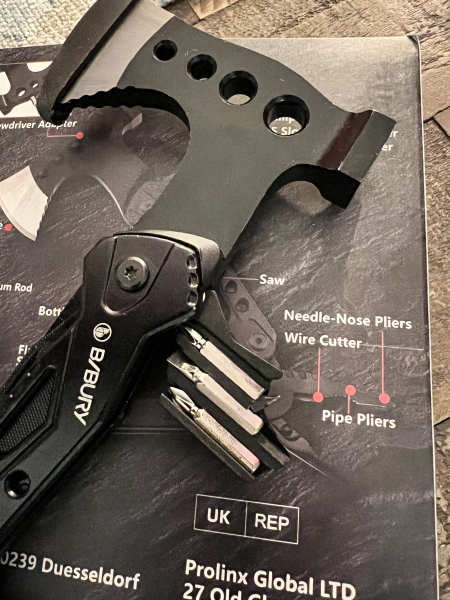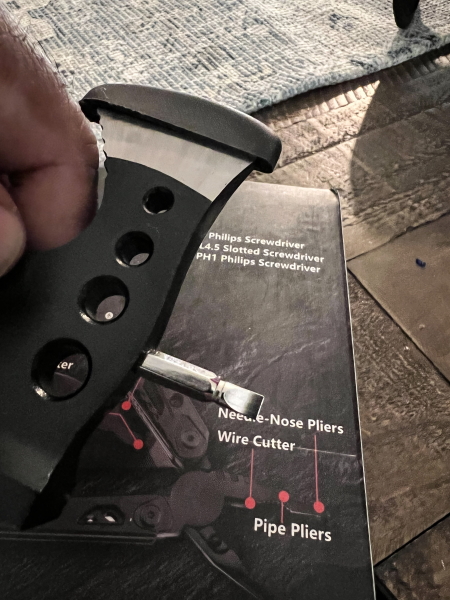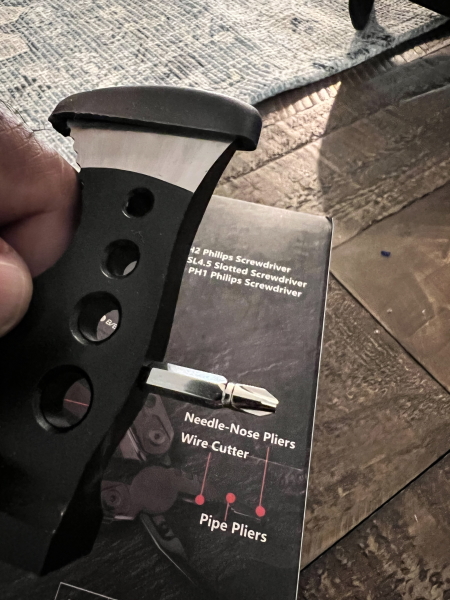 Overall this is a solid tool with very useful attachments. The pliers, wire cutter, bottle opener, flathead screwdriver, wire cutter, hammer, and ax all provide a useful function. I do not like the retrieval and return process for the 3 screwdriver bits and I also don't really like they feel when using them inserted into the head of the ax. However, keeping in mind that this is sort of an emergency outdoor tool, it will definitely work in relevant survival situations. The limitations/dislikes that I am referring to are only evident since I am working indoors and in a manner that it was not necessarily designed for. I would not hesitate to recommend this tool to anyone on an outdoor adventure and I would even recommend it for some indoor DIY tasks. By the way, I do have fun with the whistle trying to get it to sound really loud. It takes practice. The magnesium rod is a must-have for a camper on a cold night.
What I like
The build quality
The variety of built-in tools
The practicality of its application
What I'd change
Ome of the tools like the screwdriver bits are difficult to retrieve and replace
Final thoughts
The BIBURY multi-tool axe is well made and works well for the quirky odd tasks that I come across during my remodeling process. I use the knife and pliers functions the most and because of how cumbersome I think the screwdriver bits are, I do not use them. Regardless, this is a really nice multitool and for camping and outdoor adventures, I would think that it would be a great addition to the "must-have" gear.
Price: $22.99
Where to buy: Amazon
Source: The sample for this review was provided by Bibury.